We've got our head around beauty sleep. We know about pillow sprays, overnight face masks are a 'thing' and we're even on board with a mini face massage before bed, but how should we prep for sleep when it comes to our hair? Should we be going to sleep with wet hair? And what's the best way to keep our hair off our faces? Luckily for us Dr Alia Ahmed, renowned consultant dermatologist, skin wellness expert and Head & Shoulders' global psychodermatologist, was on hand to answer our hair and beauty sleep questions. Of course the first port of call is ensuring you've locked down the best lather, rinse, repeat routine for both your hair and scalp. 'There's so much misinformation out there about scalp health and how often you wash your hair,' says Dr Alia, 'you should wash your hair regularly and make sure you make it an enjoyable experience. People tend to whizz in and out of the shower and view it as a chore, but by putting some music on, and appreciating the time spent washing your hair as 'me time'. Take your time massaging your scalp. What we see from studies is that if you do massage your scalp or your face in this way a lot of hormones get released that naturally elevate your mood.' Sounds like the perfect pre-bed ritual to us. Shop Head & Shoulders Daily Protect Shampoo, £5.99, here.
READ MORE: An Expert's Guide To Having A Better Night's Sleep
Should You Go To Bed With Wet Hair Or Dry Hair?
'The best way to wear your hair whilst sleeping is dry,' clarifies Dr Alia Ahmed. So for those of you who give it a quick wash and hop under the covers, mend your ways for the sake of your hair! 'If you trap water in your hair and then lie on it you end up creating a very humid, steamy environment, which can wreak havoc on your scalp. Sleeping with dry hair is always best for your scalp.'
What Sort Of Pillow Is Best For Hair?
'It sounds a bit OTT to sleep on a sleep pillowcase for the sake of your hair but it does pay dividends,' says Dr Alia. 'A silk pillowcase reduces friction and reduces static meaning your hair is likely to suffer far less breakage during the night. A silk pillowcase is also great for your skin, so it's a win, win.'
Should You Tie Your Hair Up At Night?
'It's much better to tie your hair up before you go to bed, particularly if you have long hair, so that it doesn't tangle during the night and suffer breakage the next morning when you try and brush it out,' explains Dr Alia.'The ideal way to keep your hair off your face during the night is to wear a turban. They're not for everyone but they really are great for your hair if you're worried about damage. Silk is a very light fabric so your scalp and hair still get air. They really protect your hair. Even if you commit to wearing a silk turban two to three nights a week you're going to you're going to see some benefit. Steer clear of elastic hair ties though, these are too rough on hair and cause breakage. Use a scrunchie instead, scrunchies, particularly silk scrunchies are much kinder to hair.'
Shop: The Best Sleeping Accessories For Hair
The Best Sleeping Accessories For Hair - Grazia 2021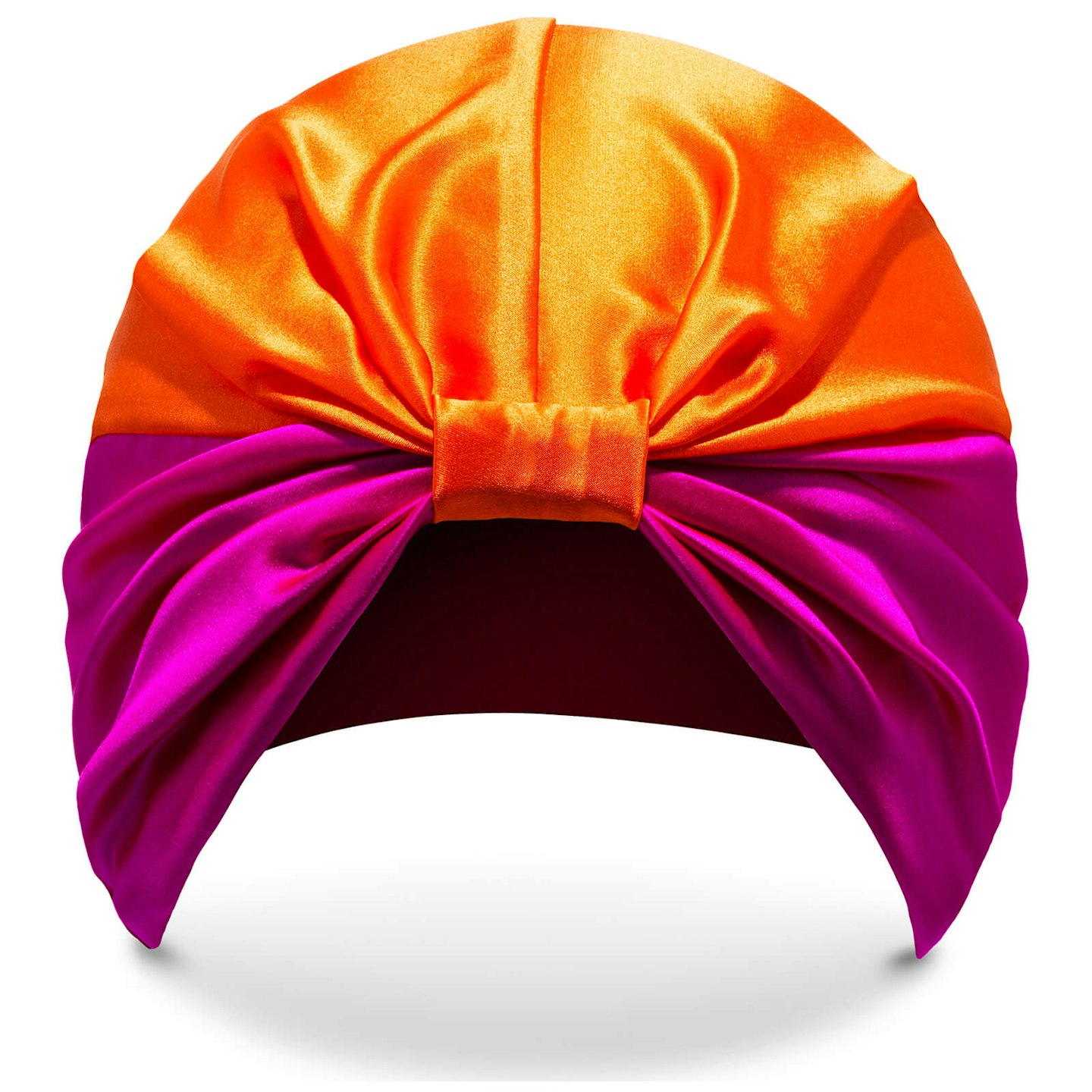 1 of 5
Silke London Hair Wrap, £50
Swathing your hair in silk keeps it off your face all night and cuts down on breakage.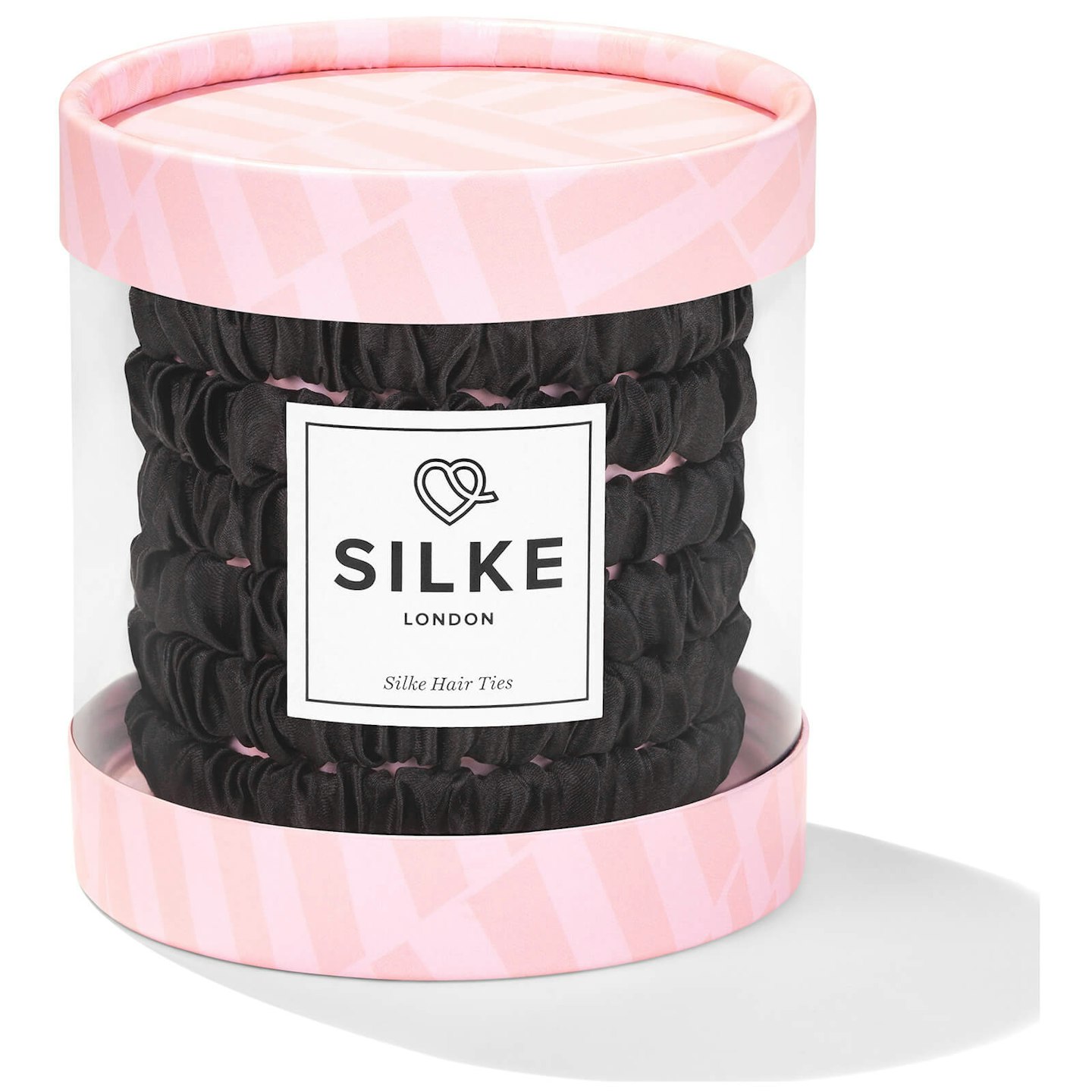 2 of 5
Silke London Cleopatra Hair Ties, £30
Swap your hair elastics for silk-wrapped hair ties to lessen breakage while you sleep.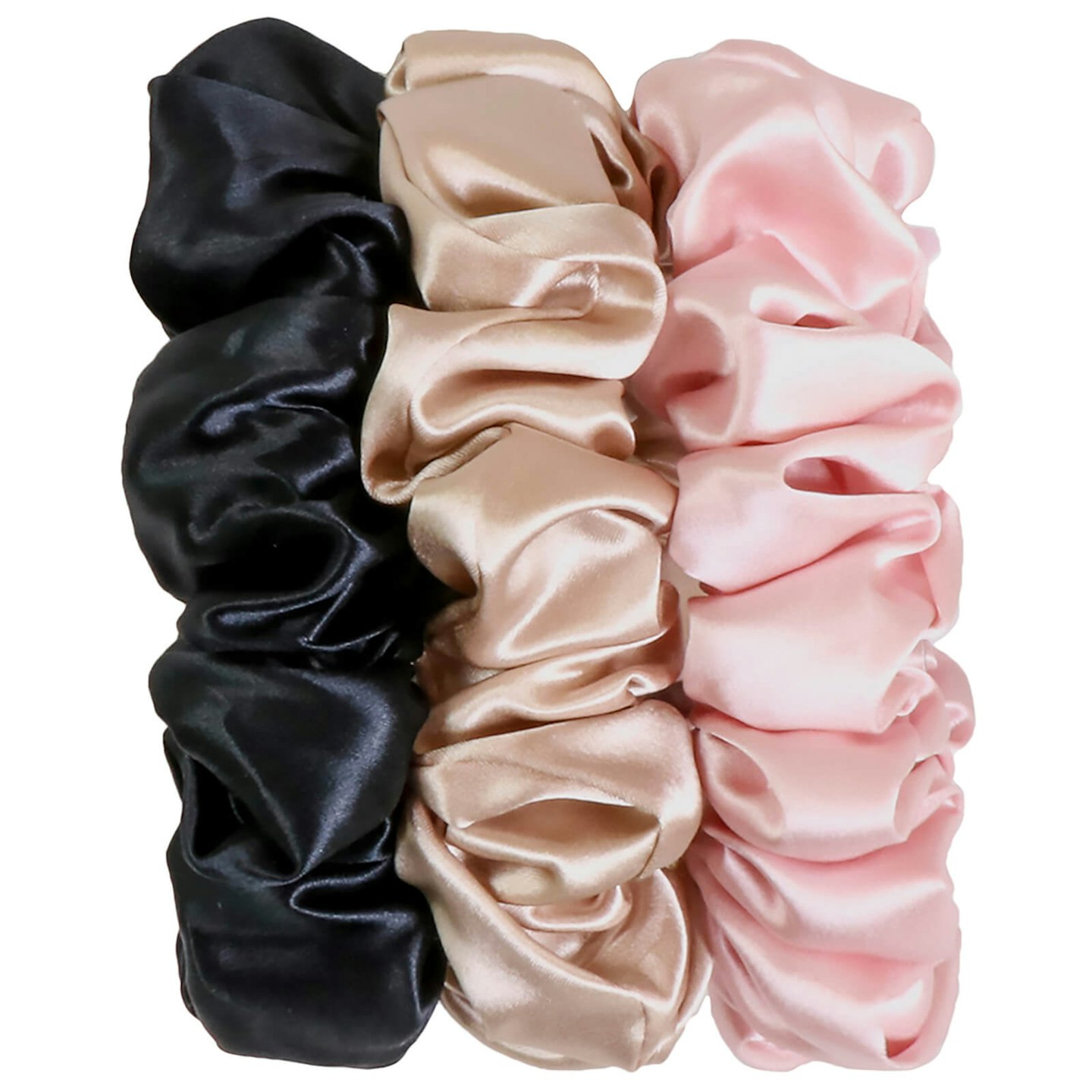 3 of 5
Slip Silk Large Scrunchies, £39
Go big when it comes to night time scrunchies and cut down on hair breakage in one.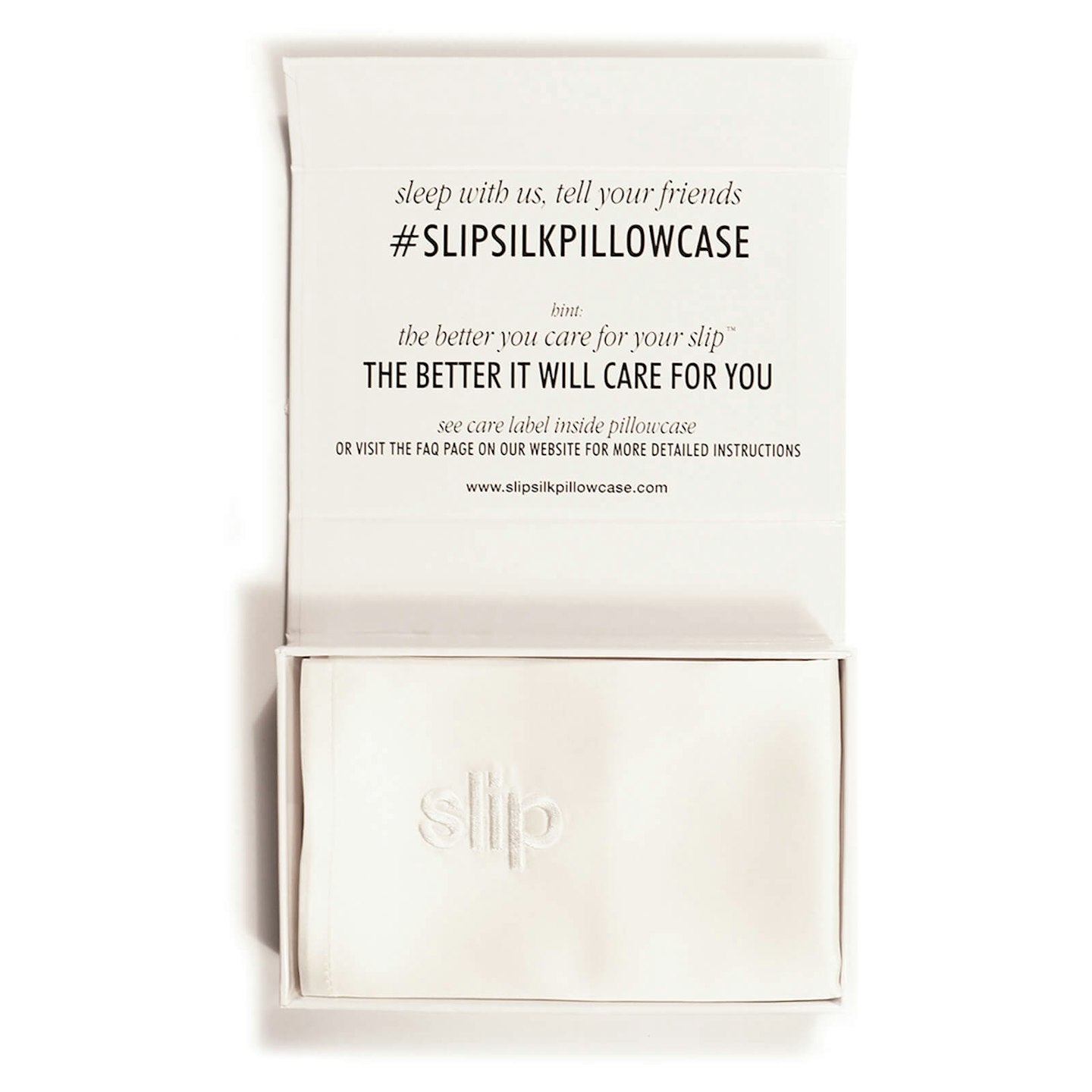 4 of 5
Slip Silk Pillowcase, £85
Swapping your regular pillowcase for a silk one cuts down on mid-sleep hair breakage too.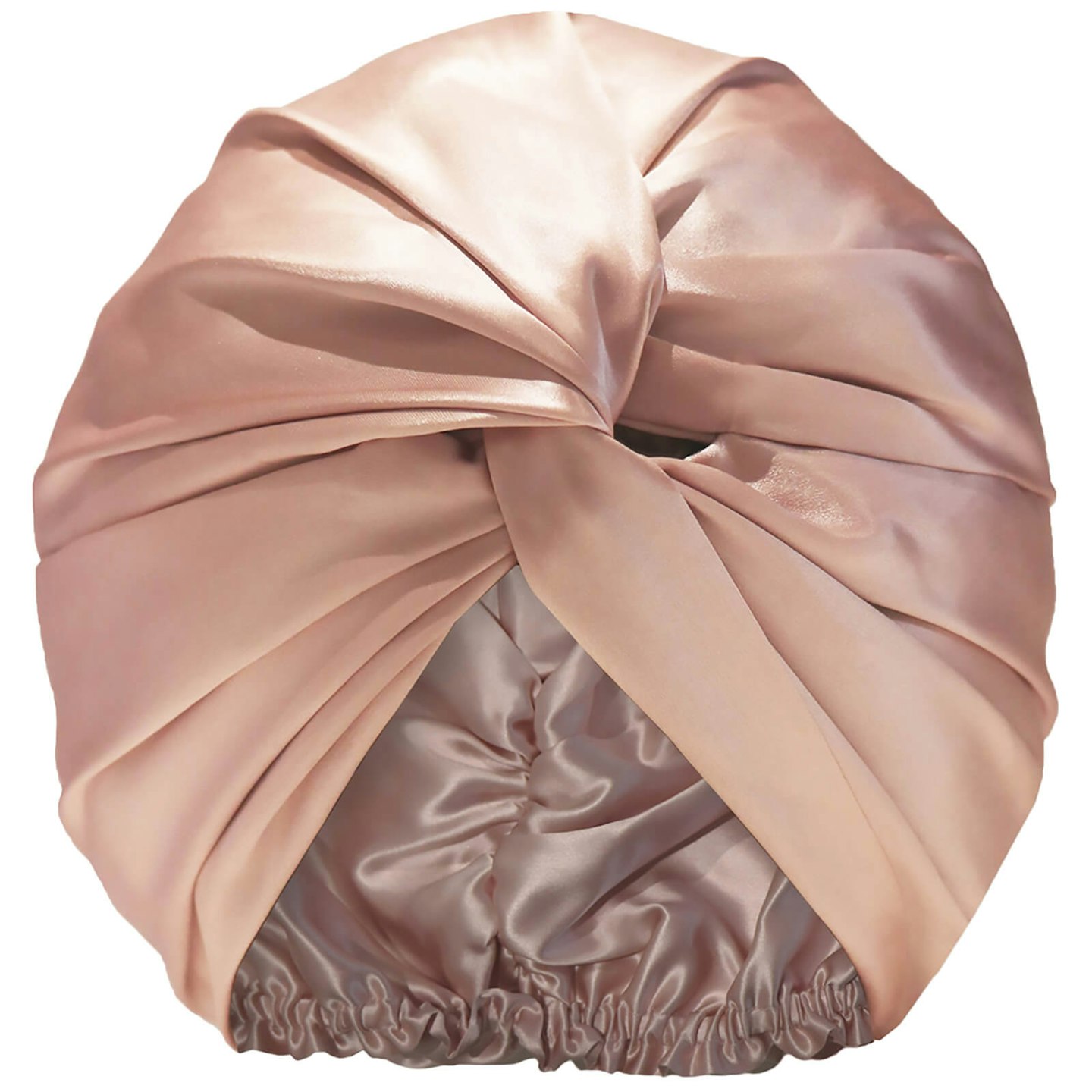 5 of 5
Slip Silk Turban, £70
Another silk turban option to upgrade your haircare and beauty sleep in one.
READ MORE: Nudes On Nails: Why One Nail Artist On Instagram Has Us In A Spin
READ MORE: The Way Influencers Use Filters On Instagram Is About To Change In A BIG Way