Hailed for its natural healing properties, Aloe vera is a superstar ingredient that has been doing the rounds in the skincare sphere for centuries. And now, thanks to TikTok, it's become a must-have for our hair and scalp, too. Several TikTokers, including hair influencer @jonathankmonroe, have recently shared videos on how to make a DIY hair mask at home, using the gel and flesh straight from the Aloe vera plant. 'Aloe vera promotes hair growth, prevents itching of the scalp, reduces dandruff and conditions the hair,' claims Monroe, while chopping up the plant during his hair tutorial. And it looks like others have followed suit with #Aloevera garnering an impressive 353 million views on the platform.
Watch: How To Make An Aloe Vera Hair Mask
Monroe starts by cutting the Aloe leaf into three, before taking the middle section and scraping out the gel into a bowl. He whisks this up and then applies it to his hair and scalp. 'Aloe vera contains enzymes which repair dead skin cells on the scalp which aids in hair growth and it also acts as a great conditioner – leaving hair smooth and shiny,' says Monroe. Interestingly, he uses a hairbrush to apply the gel from root to tip, rather than massaging it straight on (we're guessing this is so that the gel can reach the scalp and really penetrate the hair). Monroe recommends leaving it on for an hour before washing off. The result? Monroe's hair definitely looks bouncy, shiny and healthy.
TikTok influencer, @gabbygoops also swears by Aloe vera and uses it with rice water to help promote hair growth. Instead of whisking up the gel, Gabby cuts the Aloe leaf in half and uses it almost as a shampoo bar - massaging the gel into the hair.
What Are The Hair Care Benefits Of Aloe Vera?
Proving that this hair hack is not a passing fad, many hair brands have also taken advantage of the myriad haircare benefits of Aloe vera - launching conditioners, shampoos and treatments starring this ingredient. 'Aloe Vera really is a healthy hair super-ingredient,' says Senior Scientist at Herbal Essences, Rachel Zipperian, 'with often over 95% water contents, Aloe vera is a great natural hydrator that keeps hair shiny, soft and supple.' It also helps to protect and strengthen the hair by 'leaving your hair packed with antioxidants like beta-carotene and Vitamin C and E, that nourish and strengthen your hair over time,' adds Zipperian.
If you're pushed for time and don't fancy making a DIY hair mask at home, shop from our favourite Aloe vera hair staples below...
SHOP: The Best Aloe Vera Hair Treatments
Aloe Vera Hair Products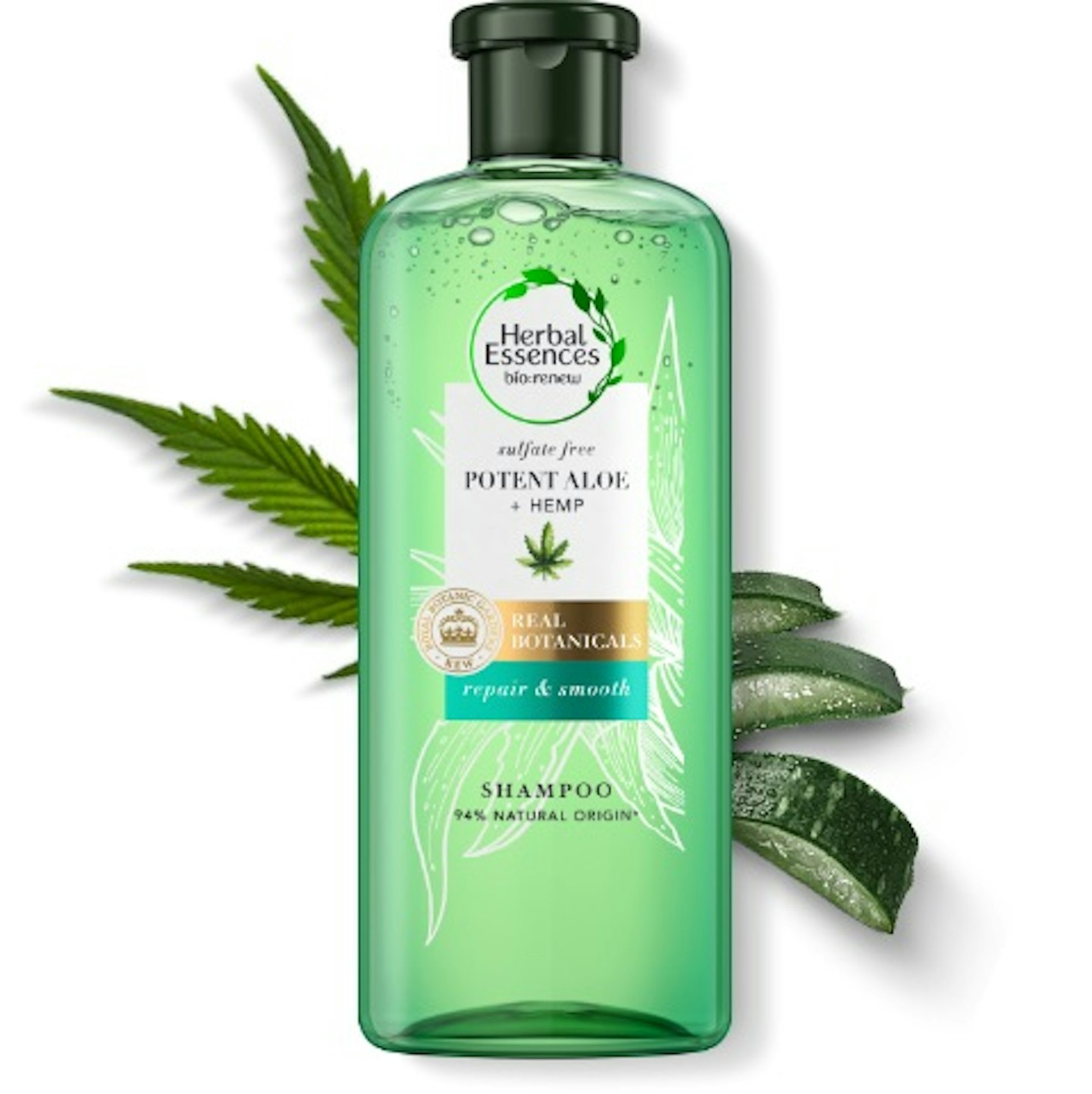 1 of 4
Herbal Essences bio:renew Sulfate Free Shampoo Aloe & Hemp, £5.99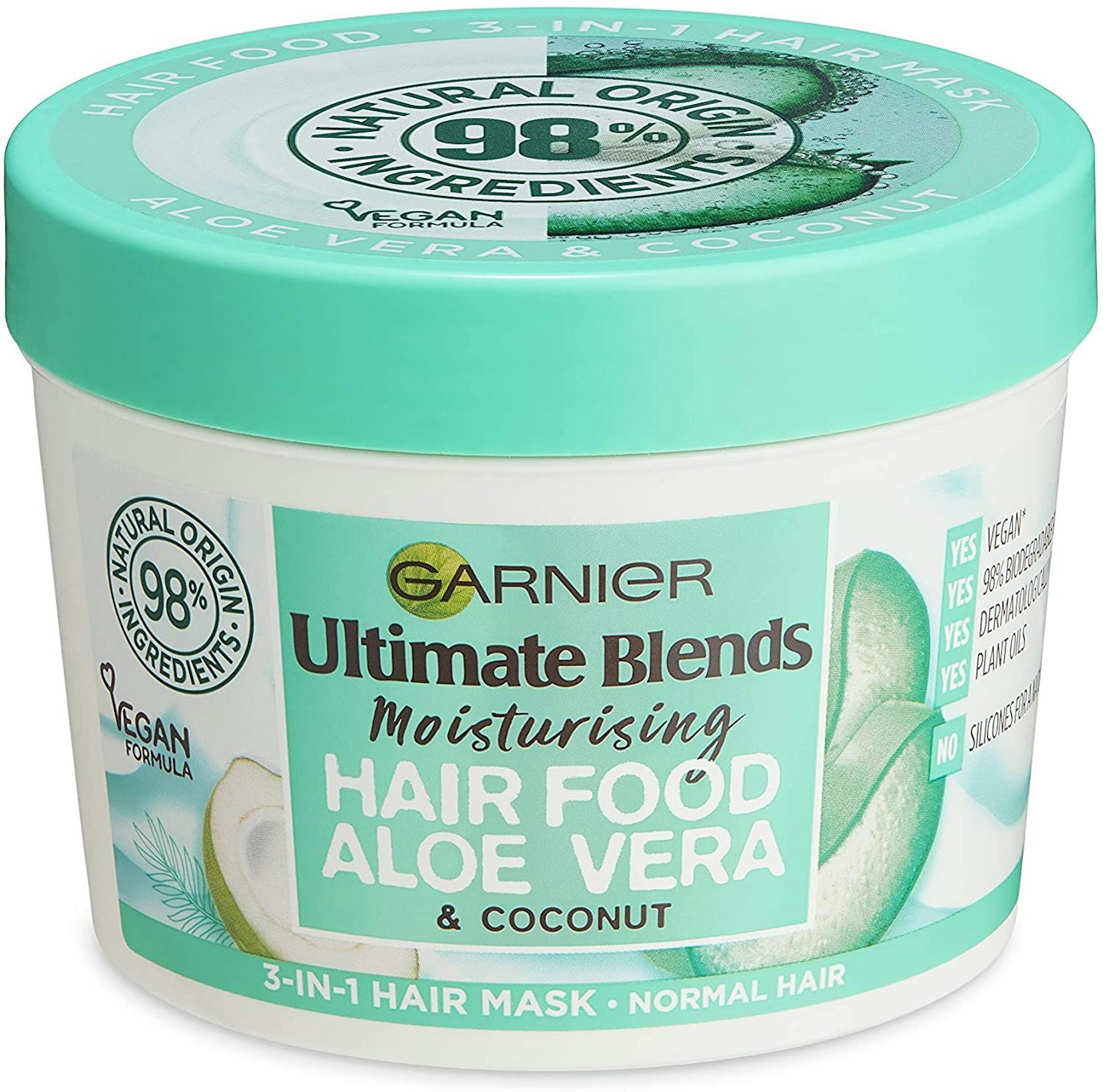 2 of 4
Garnier Ultimate Blends Hair Food Aloe Vera 3-in-1 Normal Hair Mask Treatment, £6.99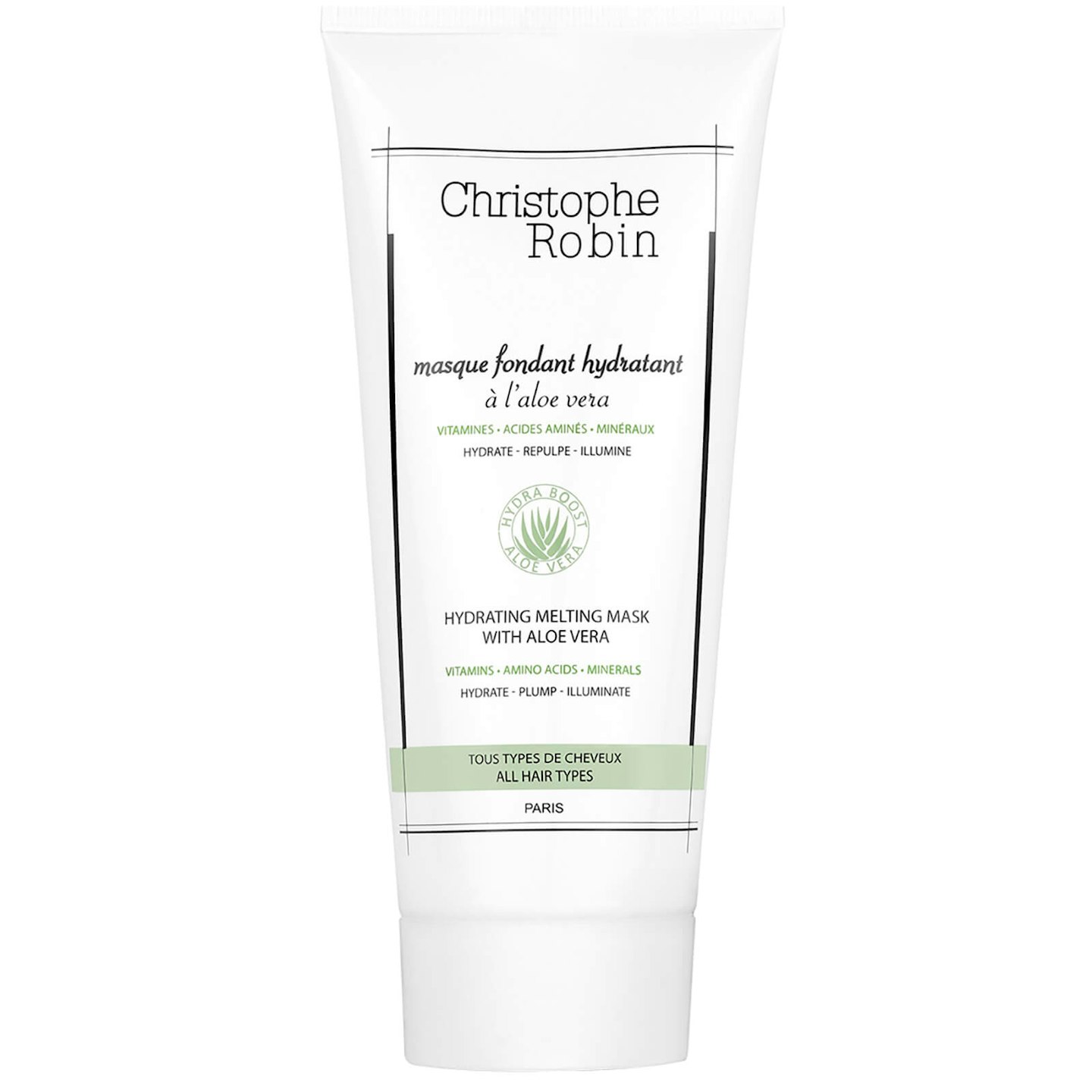 3 of 4
Christophe Robin Hydrating Melting Mask with Aloe Vera, £27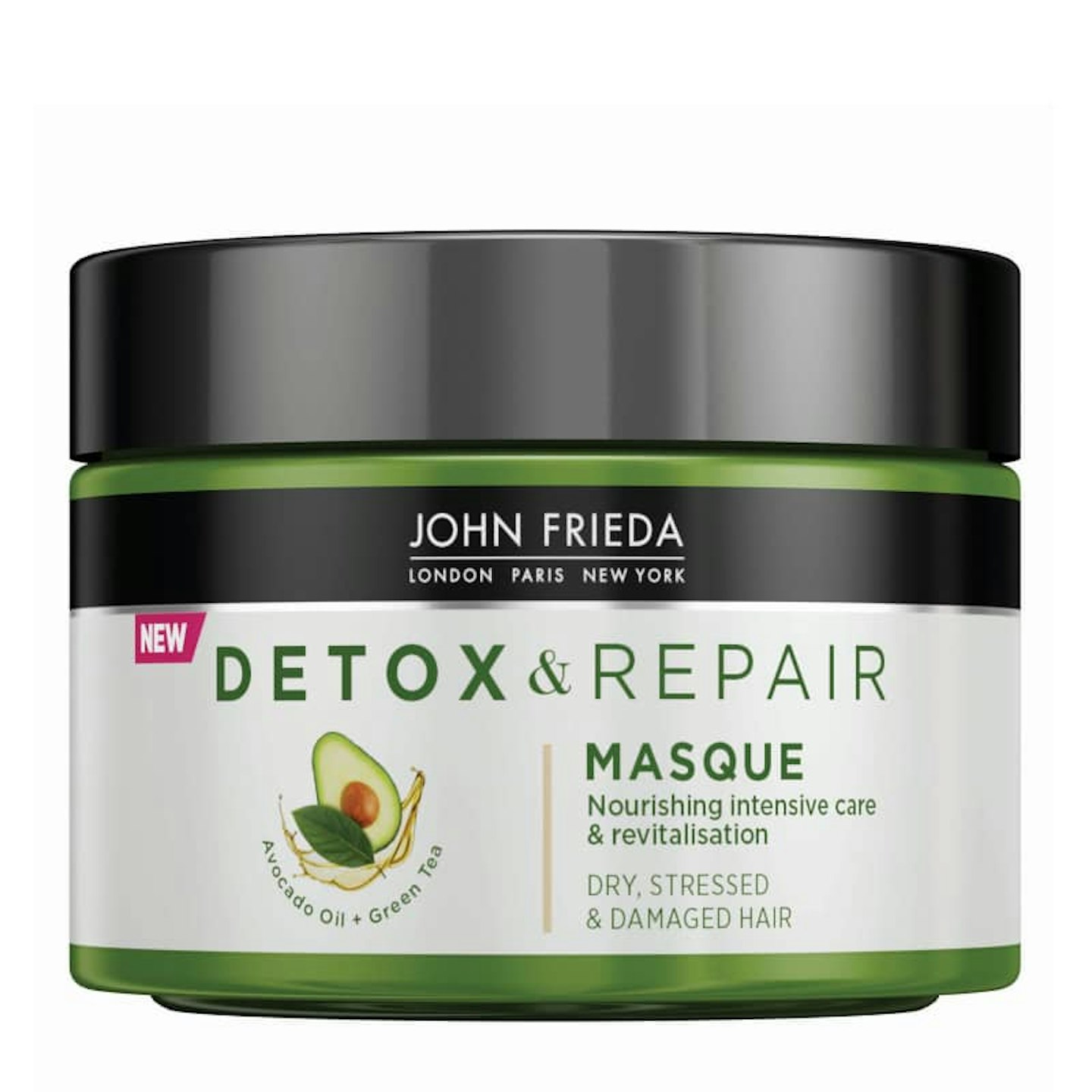 4 of 4
John Frieda Detox and Repair Hair Masque For Dry Stressed & Damaged Hair, £6.92
READ MORE: The Best Hair Masks To Treat Dry Ends, That You Can Totally Wear On Zoom
READ MORE: The Hair Mask That Transformed Michelle Keegan's Holiday Hair Is On Sale For £9