Paid Promotion:
Tory Burch is a brand synonymous with timeless, versatile womenswear, effortlessly embodying the spirit of the modern, independent woman. Now, the beloved brand's creative influence is taking a step further, extending far beyond fashion. And we couldn't be more excited.
Launching exclusively in Space NK, The Essence Of Dreams is a fragrance collection designed to take you on an olfactory journey. Each scent takes inspiration from a range of emotions, encouraging you to express your individuality and be your true self. The collection consists of five, exquisite scents, ranging from smoky woody aromas, to notes of fresh garden flowers. Safe to say, there's something for everyone.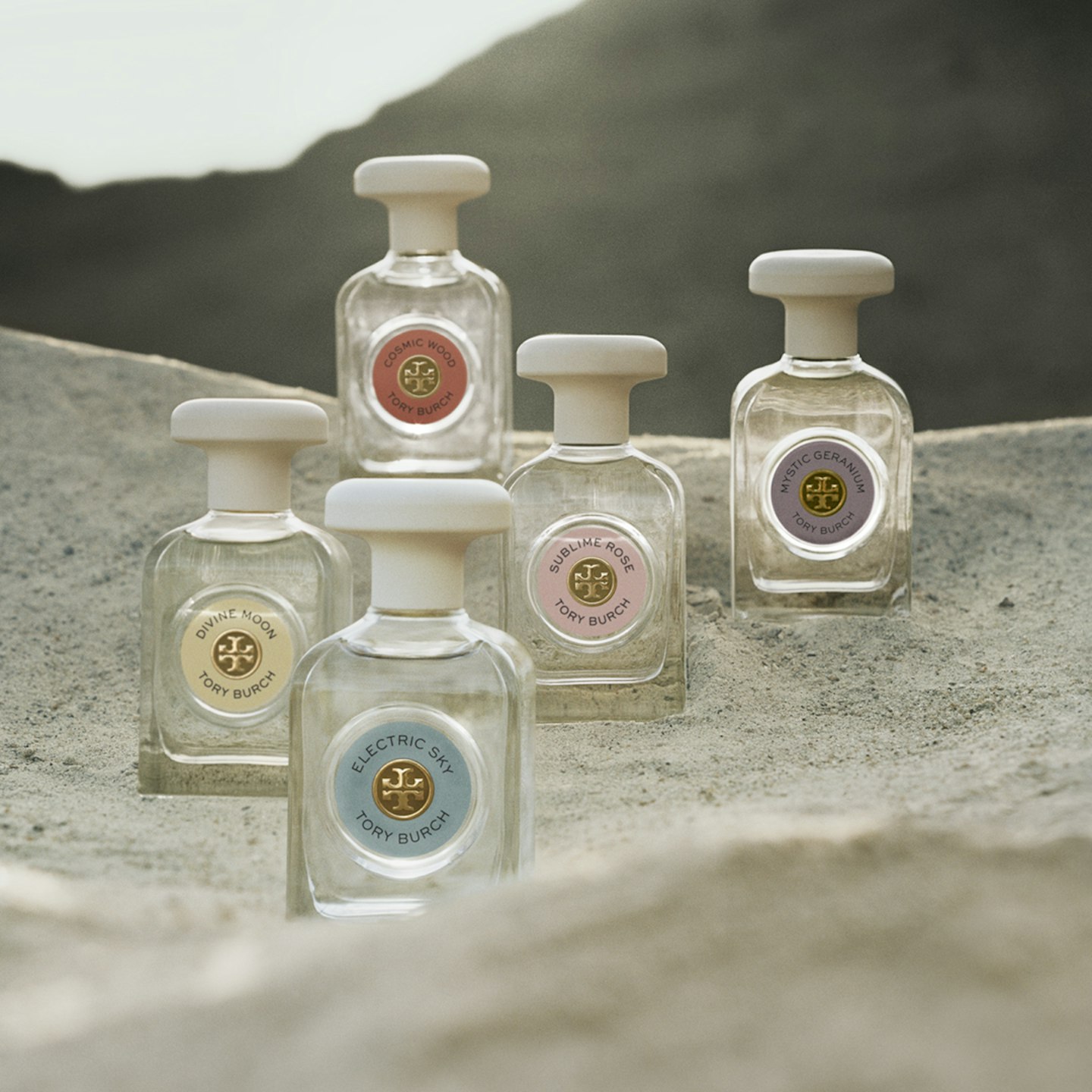 Among the five fragrances is the brand's best-seller, Electric Sky, evoking vibrant notes of bergamot and lemon, with hints of rose and jasmine and its core. The result? The aroma of a warm, magical summer night, best described as captivating.
What sets the Tory Burch collection apart from the rest is the sheer potential for individuality thanks to layering. With the Essence Of Dreams collection, you can combine and layer each fragrance leading to personalised scents, to find the perfect fragrance that perfectly reflects the essence of you.
Shop the full collection below.
SHOP: Tory Burch Essence Of Dreams
Description
The brand's best-seller evokes a clean, refreshing scent, with notes of blue sage, violet and
Description
For an elegant yet intimate scent, opt for Cosmic Wood. Featuring top notes of cardamom and
Description
Fresh and spicy might just be our favourite combination, and that's exactly the essence of Mystic
Description
A sweet, floral scent best described as enchanting. Top notes of bergamot and rhubarb, and core
Description
If you adore the smell of fresh roses, look no further than Tory Burch's Sublime Rose.