Beyoncé may have just staged the world premiere of her highly anticipated concert movie, Renaissance: A Film by Beyoncé, but in the beauty world we are still fixated on one other piece of big Beyoncé news: the launch of her perfume. Hot on the heels of the announcement of her new haircare line, Beyoncé was quick to soon reveal yet another beauty venture. What is it you ask? Well the 'Crazy In Love' star caught her fans by surprise, after posting a rare video of her talking whilst unboxing her new perfume, after soft launching it on mysterious pagein July.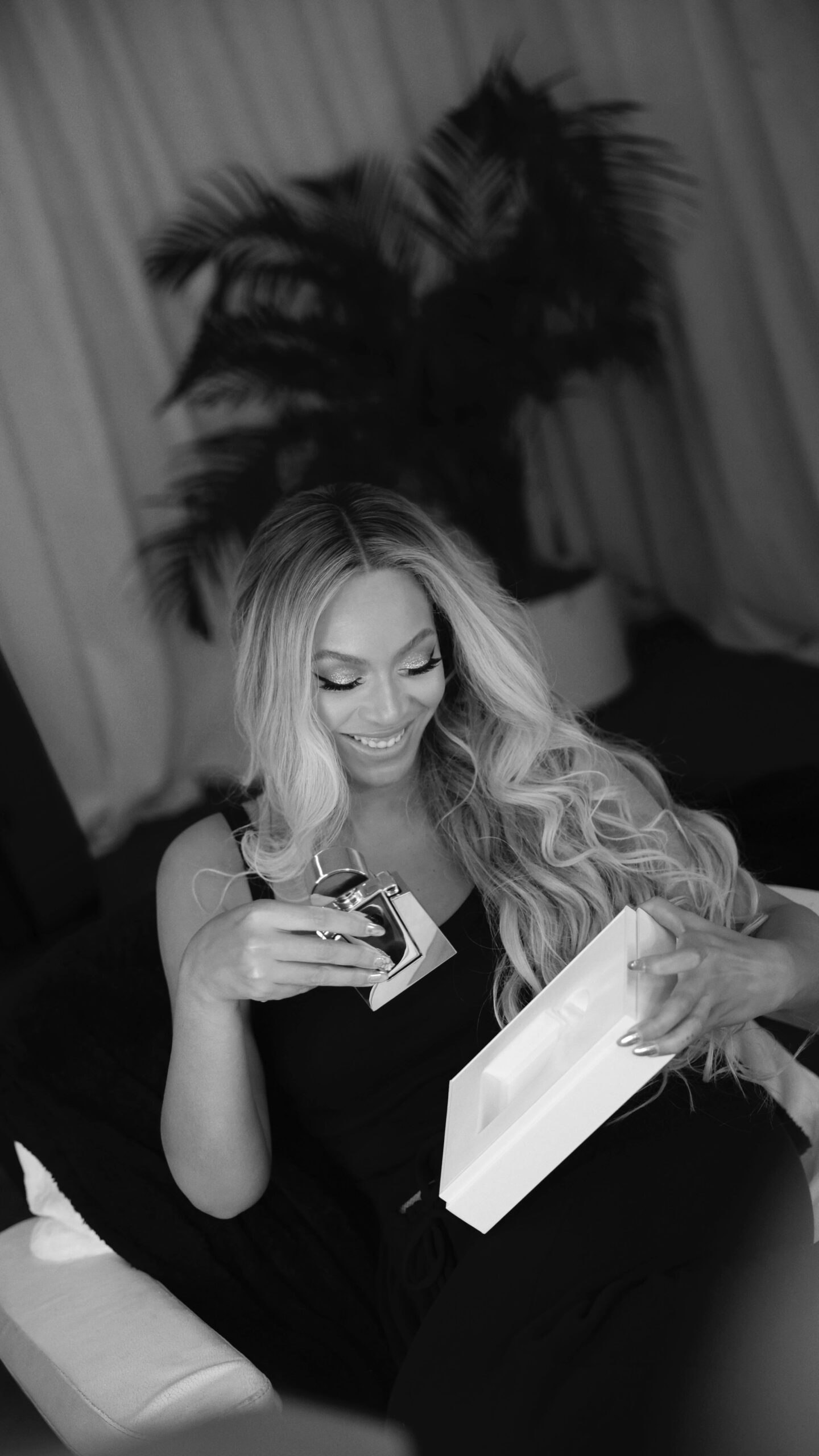 Yes, after 13 years Beyoncé has once again returned to the fragrance game. And while the celebrity perfume market may seem oversaturated, this eau de parfum seems guaranteed to turn heads, that's if her previous perfume releases are anything to go by. Flash back to the release of Heat in 2010, reportedly one of the best-selling fragrances of all time, with top notes of neroli, peach, magnolia and orchid.
The star's new perfume has been named as 'Cé Noir', translating to 'this black' and has been specially crafted and designed in France, by the Queen Bee herself. The star revealed she actually wore the perfume, 'a few times' during the Renaissance tour. Leaning into sweetness it has a range of floral notes - think rose and jasmine - at its heart. As for the bottle, during her video on Wednesday 25 October, we can see it features a chrome casing with a small glass circle on the back, showing the fragrance inside, or the 'soul' as Beyoncé calls it.
'I'm super excited. This is my Cé Noir unboxing, and it's finally here after years of work. I wanted something to be monolithic, and I wanted something to have a little bit of intimacy. So right here, you can see inside the soul of the perfume', said Beyoncé.
Is Beyoncé's Cé Noir Available In The UK?
So, how to get your hands on it?
The 50ml bottle is currently available for pre-order for US and Canadian residents only on beyonce.com, at a higher price point of $160 dollars, shipping from November. And if you're quick about it you can receive a 'special gift with purchase.'
Needless to say, Beyoncé loves the UK so we're sure she'll make this new release available to us Brits soon. Watch this space.
Main Image Credit: Getty Images