Everyone knows there can only be one frontman in a band, and sometimes even the people in the band can't agree on who that is. Think of Harry Styles and One Direction, look at what happened to Oasis, and never forget about the fallout between Gary Barlow and Robbie Williams. And the latter is likely to be a hot topic following the release of Robbie Williams' four-part Netflix documentary.
Let's pretend that Take That exudes a degree of rock 'n roll energy, for the sake of this deep dive. The band was formed in Manchester in 1990 and starred Robbie Williams, Gary Barlow, Jason Orange, Mark Owen, and Howard Donald, 55. In a Wikipedia entry that reads as though Gary wrote it himself, it says, 'Barlow is the group's lead singer and primary songwriter, with Owen and Williams initially providing backing vocals and Donald and Orange serving primarily as dancers.' We're sure the rest of the band wouldn't be too please with that description.
In 1995, things came to a head when Robbie Williams was allegedly given an ultimatum following months of excessive partying: adhere to their rules, or leave the band before they embark on their world tour. Robbie chose to leave. One year later, the band split, too.
Since then, various combinations of the OG members have come back together to produce more music. Some songs feature Robbie, all songs feature Gary and there are endless disputes as to which formation represents the band at its best.
As Gary, Mark and Howard prepare for another tour, and Robbie releases his tell-all documentary, fans are once again wondering what actually happened between Robbie and Gary... We've done the research so you don't have to.
Why did Robbie Williams and Gary Barlow fall out?
The first time Robbie left Take That was supposedly because of a combination of his behaviour and his alleged feud with Gary Barlow. It's unclear whether he left under similar circumstances in 2014, but he does talk about his 'vengeful' feelings towards Gary in the Netflix documentary, and how he always wanted to make 'him pay' for what happened in 1995.
In one scene, Robbie is seen watching archive video footage with his ten-year-old daughter Theodora Rose. She asks him: 'Who did you hate the most [in the band] and why?' To which Robbie responds, 'I disliked Gary the most because he was the one that was supposed to have everything and the career. And I wanted to make him pay. I was vengeful. By having the career that he was supposed to have.'
Gary previously said on the High Performance podcast, 'When we started, me and Rob were the singers. We were the two that were always in the studio. He was great on the stage, there was never any doubt of that from me.' He later goes on to talk about the immense success Robbie experienced after leaving the band, and says: 'If you asked Rob though, he'd say "I can't believe what's happened"'.
If we strip it back to the bare bones of commercial success, Robbie Williams is currently £120m richer than Gary Barlow. But in Robbie's documentary, he reveals that their ongoing rivalry is part of what motivated him.
Are Robbie Williams and Gary Barlow friends now?
On a superficial level, Robbie Williams and Gary Barlow both follow each other on Instagram so they must be on relatively good terms. However, Robbie has not performed with Take That since 2014 and the impact of their rocky relationship is discussed in Robbie's documentary.
After splitting up in 1996, Gary, Jason, Mark and Howard got back together in 2005 – without Robbie – and produced singles such as 'Patience', 'Shine' and 'Rule the World'. In 2010, Robbie rejoined them to create their album Progress, which became the fastest-selling album of the 21st century at the time.
Speaking on the High Performance podcast in May this year, Gary opened up about the friendship dynamics of the band back in the day and how he felt about Robbie leaving in 1995.
Gary said, 'It's a funny one, the Rob thing. It's always a scary thing to talk about. I'm never comfortable talking about anyone. I always think they should have their own say. But he's not here, so I can probably talk about it semi-freely.
'My friends were Jason and Howard. We were the older ones, we got on. Mark and Rob were always a bit removed from us - they were the younger, cooler ones, they were the naughty ones.
'So, it wasn't like Jason or Howard leaving the band. It was Rob, we'll be fine. I think we all look back on that period and think, "God, Rob wasn't even 16 when he joined the band." I'm thinking, at 19 [years old] being told I'm brilliant and who I'd become. He was being told that from 16 years old.'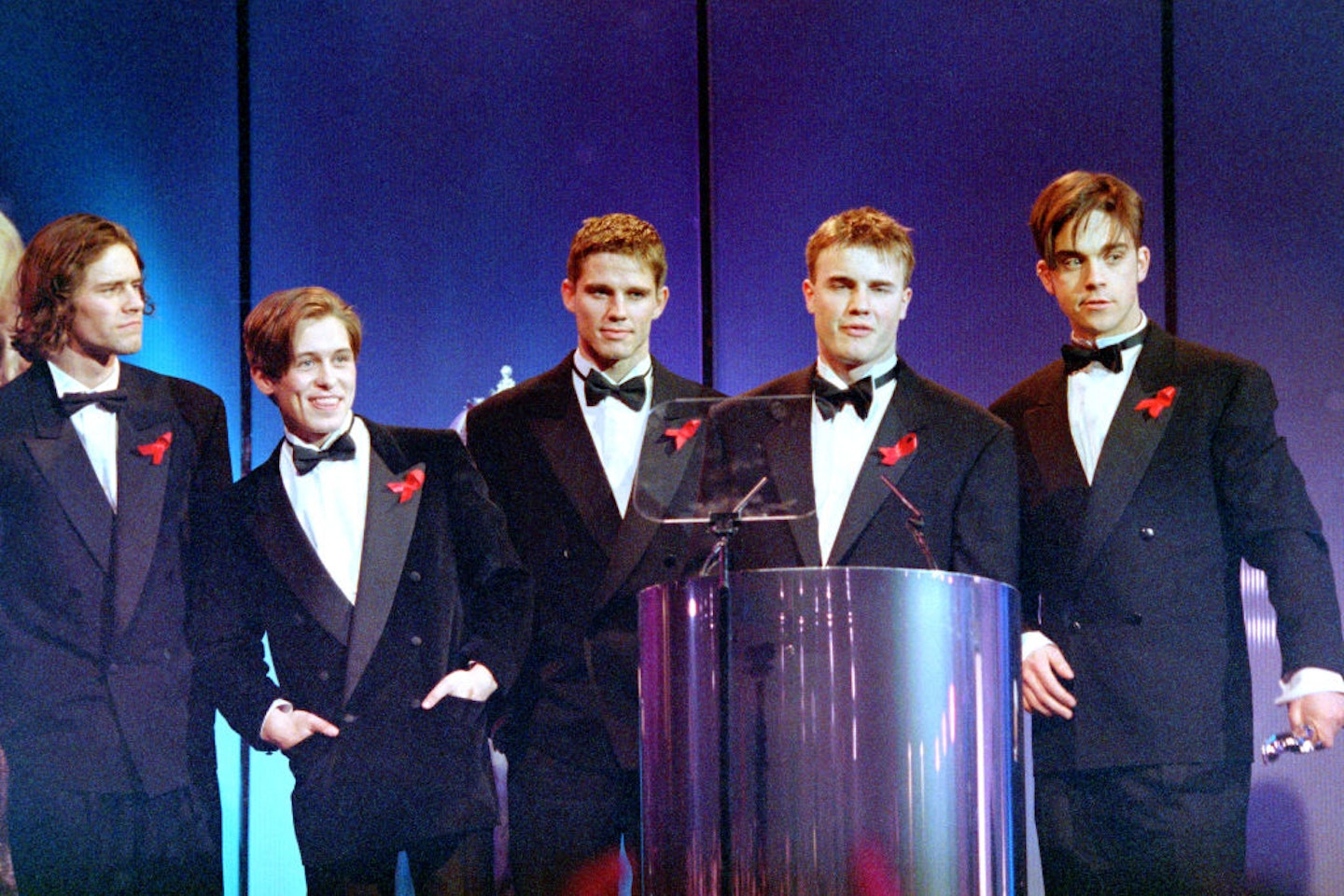 When did Robbie Williams leave Take That?
Robbie left the band for the first time in 1995. Gary has confessed that at the time the band didn't think Robbie leaving would have much of an impact. However, Robbie went on to have an enormously successful solo career, fuelling existing tensions.
When the band reassembled in 2005, they did so without Robbie, and it wasn't until 2010 that Robbie joined them again. In an interview at the time, the 'Angels' singer said, 'I get embarrassingly excited when the five of us are in a room. It feels like coming home.'
The former foes even released a duet called 'Shame', which people interpreted as a reflection on how the pair had behaved towards each other. They had reportedly met up in LA ahead of the reunion and Gary said, 'we had a great chat. He's really well and we're good buds again. It was the best meet-up we've had since 1996.'
In 2012, all was well and the original band performed 'Rule the World' together during the London Olympics closing ceremony.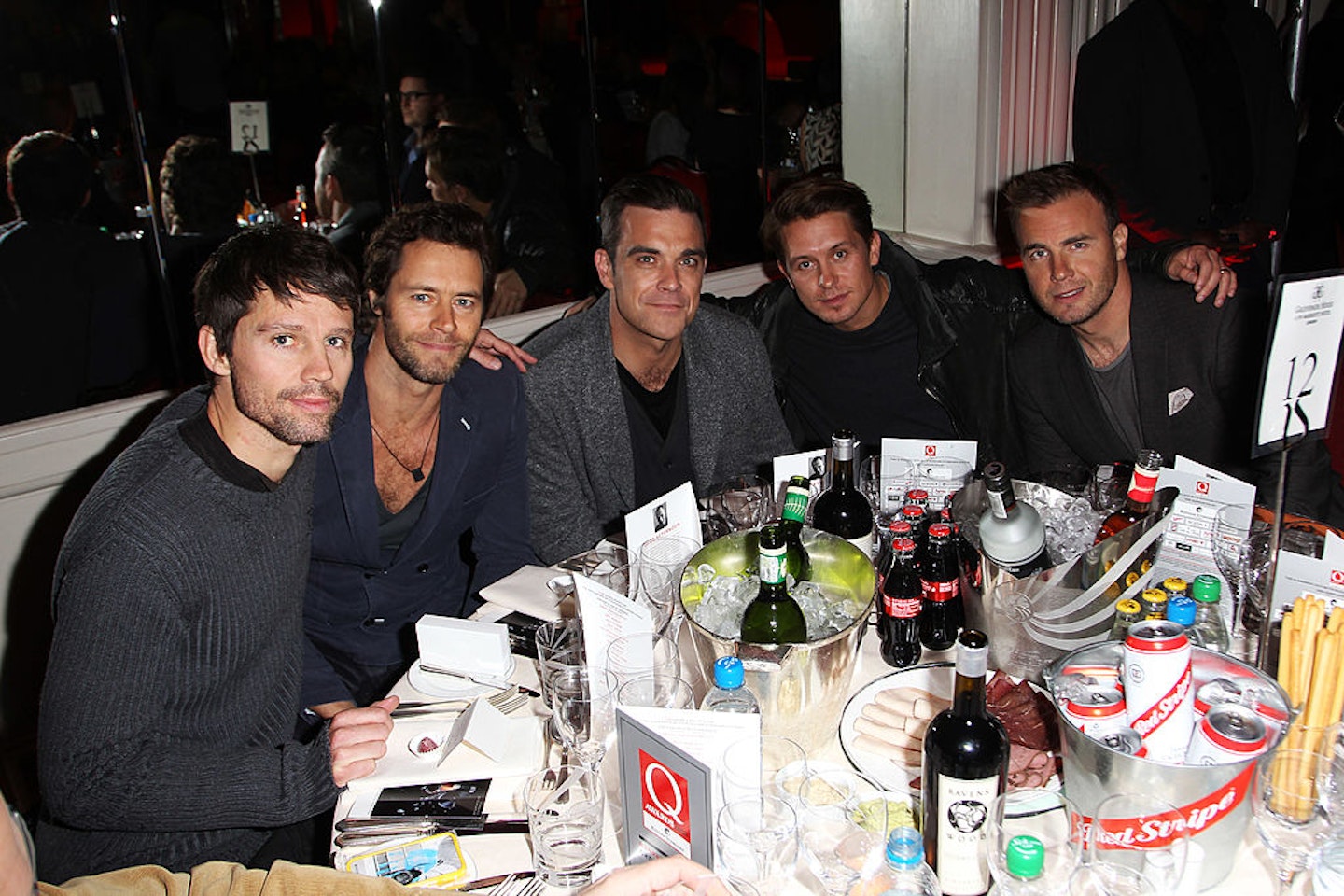 Why did Robbie Williams leave Take That?
Although they had a good second run, it's possible that old tensions and rivalry were stoked throughout the 2010s. Despite the band being back together – much to the delight of loyal fans – Gary and Robbie were both working on solo projects between 2012 and 2013 too.
Gary's album Since I Saw You Last saw him take his music in a more folky direction, whereas Robbie's album Take the Crown gave us enigmatic lyrics such as: 'Hey ho here she goes, either a little too high or a little too low, got no self-esteem and vertigo, 'cause she thinks she's made of candy.' As to who is the better musician? You decide.
Later in 2014, when the band announced it was recording its seventh studio album, Robbie Williams took to Twitter to explain that because of the birth of his second child he would be unable to join the band on tour. Instead, he focused on his solo commitments and brought out another album called Under the Radar Volume 1.
In September that year, it was announced that Jason Orange had also left the band. Since then, Take That has operated as a three-piece band.