Season 11 of Vanderpump Rules is set to return early next year - and if BravoCon 2023 has proved anything, it's that the Scandoval fallout is far from over.
Social media went into meltdown earlier this year after it was revealed Tom Sandoval had been cheating on his longtime girlfriend Ariana Madix with their co-star Raquel Leviss - with fans quickly dubbing the drama 'Scandoval.' And at BravoCon 2023 in Las Vegas, the cast teased that the new season is set to bring even more chaos to our screens, with the fallout from the affair set to unfold.
Appearing at a panel talk alongside the rest of the cast - including her ex - Ariana opened up about filming the newest season. 'I knew it was going to be difficult,' she told fans, adding 'I knew it was going to be weird. I knew that I was gonna have some very strong and some very negative feelings. But, ultimately, I think if anything, the last year has shown me that I can do hard things. It was hard, but we did it.'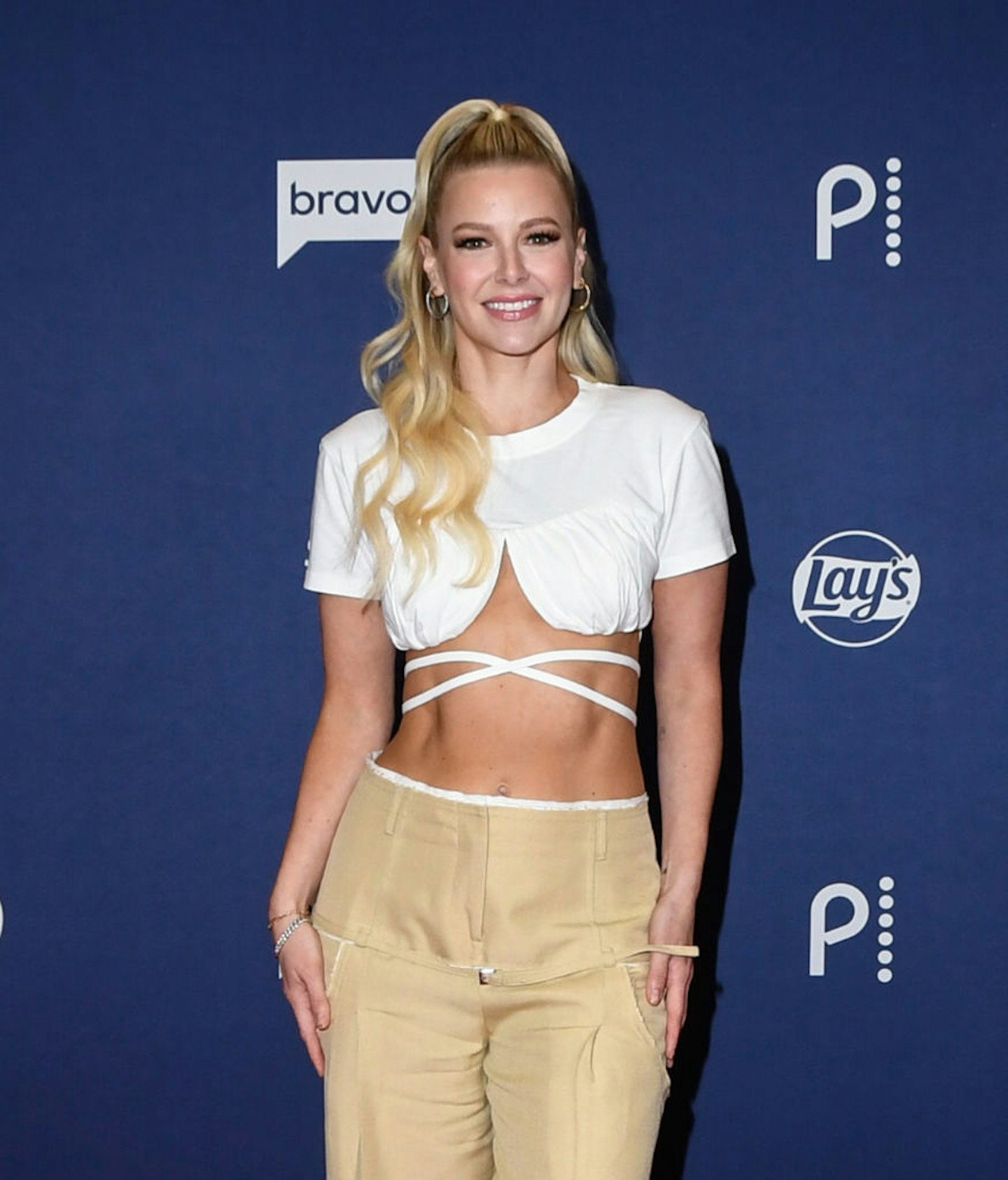 Meanwhile, Tom Sandoval - who was met with boos from Bravo fans - shared that he had now been sober for six months, saying 'When I get back from being out or down doing whatever, I just work out instead of chain smoking and drinking.'
The scandal of all scandals, Scandoval was still on everyone's lips at this year's BravoCon 2023 - with one panel talk, 'Spilling the Vanderpump Tea with Bravo Producers,' breaking down exactly how the shocking affair came to light. When asked if crew had picked up on any clues of Tom and Raquel's affair, producer Sheonna Mix revealed, 'I kept seeing little things, like them lying. It's crazy because they all were questioning it but I don't think that they put it together because it was spread out over so much time.'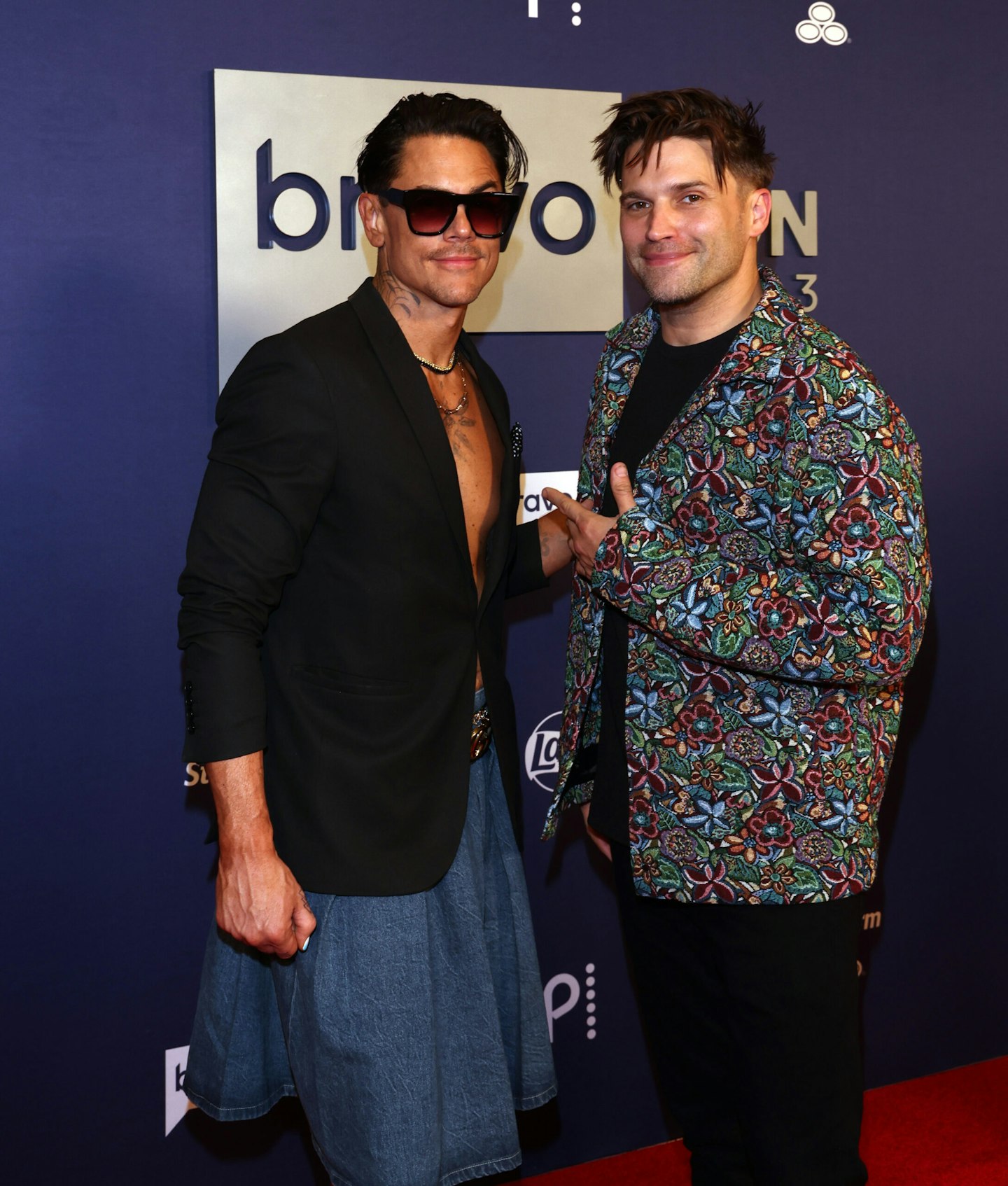 And although Lisa Vanderpump's name is in the title, it turns out she wasn't as quite up to date with the Scandoval drama as fans might think. Sharing with fans that the former RHOBH star was one of the last to know, producer Jeremiah Smith revealed that he 'forgot' to call Lisa after discovering the affair - with Andy Cohen accidentally revealing the news to Lisa.
With our latest Scandoval update only months away, here's everything to know about the new season of Vanderpump Rules.
How the _Vanderpump Rule_s Team Learned of Tom and Ariana's Split
As for how the entire team found out, well, it was simply by chance. Jeremiah said they were prepping for the reunion and had texted Ariana to ask "something very pedestrian like wanting to swing by her house," to which she replied that she couldn't because she "just found out that Tom has been having an affair."
That was when the team jumped into action, getting cameras ready to film in just two days time.
When does Vanderpump Rules Season 11 air?
While a specific release date for Season 11 has yet to be announced, the show will return to screen in January 2024.
Will Raquel Leviss return for Vanderpump Rules Season 11?
Raquel Leviss - who has since changed her name back to Rachel - will not be returning to the show. The star announced her departure earlier this year, checking into a mental health facility and confirming she'd be taking a break from reality TV.
Although Raquel wasn't present at BravoCon, her ex co-stars didn't shy away from addressing her absence.
When asked about her former friend, Scheana Shay explained, 'No one speaks to her, and I don't think anyone ever will speak to her. We were all very open to having her back. Certain people – I don't want to say who – reached out to say, "This is a safe space for you to come back." I don't think where she was at the time, it would have been good for her to come back full time,' adding, 'I wish her the best, but I don't think any of us will be ever contacting her.'
How soon after Tom Sandoval and Raquel Leviss' affair did Vanderpump Rules start filming?
Season 11 will follow the fallout from the get-go, with producers revealing how the began filming just two days after discovering the affair.
Is there a trailer for Vanderpump Rules Season 11?
Yes - you can watch it right here.
Where to watch Vanderpump Rules in the UK?
Season 11 won't hit our screens for a few more months, which gives you plenty of time to recap on exactly what's gone down. To watch the Vanderpump Rules in the UK, alongside all your other favourite Bravo shows, head on over to streaming service Hayu.