There's been a lot of people saying some pretty 'meh' things about Girls recently. Like, people crowing over the fact that viewing figures have dropped and people saying that it's irrelevant and all the characters are terrible people the like. Luckily for those grumpy guts, the show's finishing next year so no longer will they have to be bothered by a TV show they're probably not watching anyways.
For the rest of us though, there's still plenty to find relevant and entertaining about Girls. Even if we have got older, fatter, and possibly, even more lost in life. Here's a few times Girls told it like it is.
1.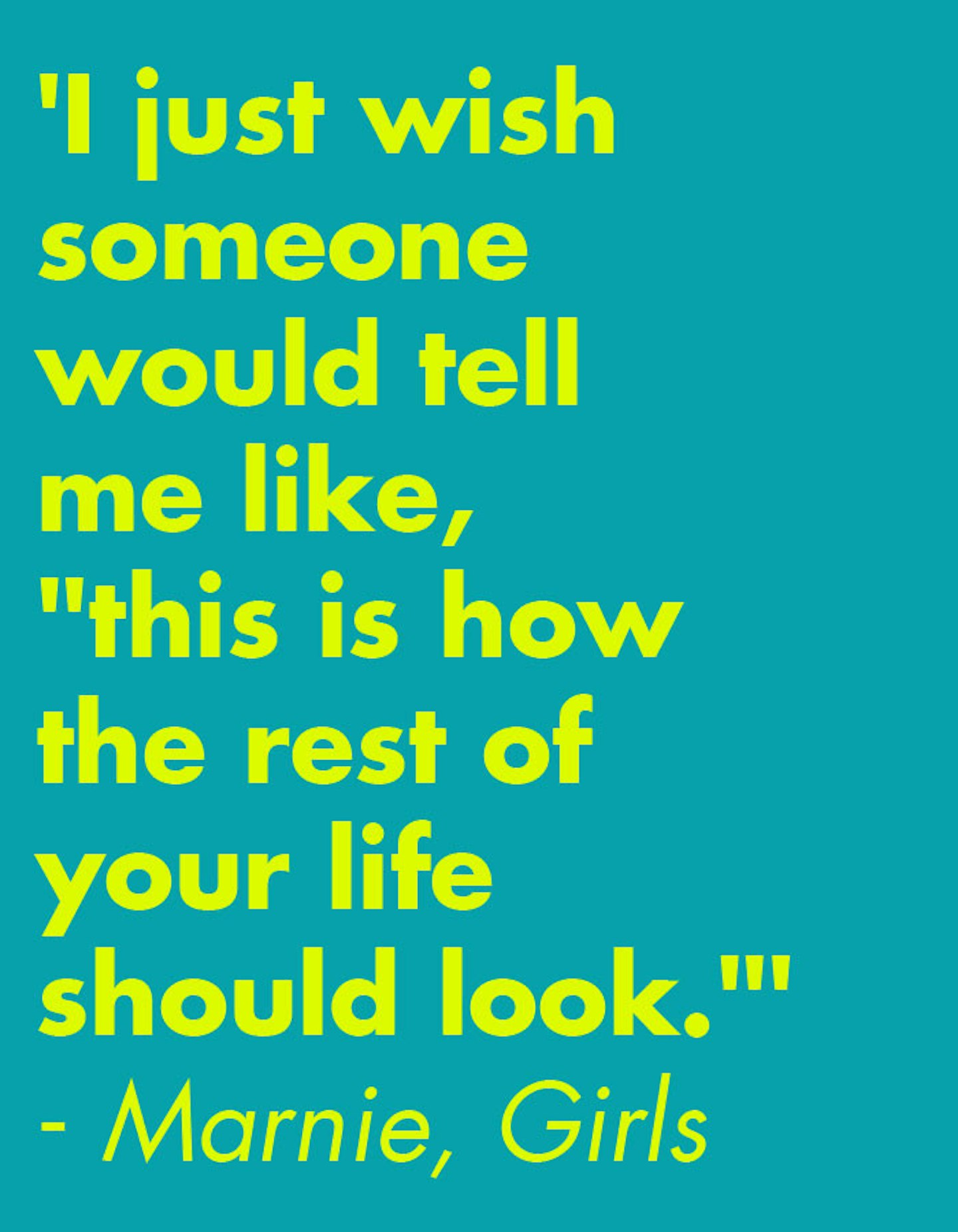 Do you know what you're doing with your life? I don't. I have a broad idea but, basically, I'm less sure of what it means to be an adult now than I was five years ago. Good to know we're on the same page.
2.* *
'You are teetering on the edge of psychotic misery but you're smiling so wide that no-one can tell you are the wound.' Hannah to Marnie
Me IRL.
3.
'I could be a drug addict. Do you realise how lucky you are?'' Hannah to her parents
For some reason, in between the lending you money, the fielding of the late night phone calls over what you're doing with your life (see above), their access to the terrible pictures your friends post of you on social media, your parents seem to have gotten a pretty poor view of you. And it's just not fair. Just last week you gave £2 to a homeless man. Well, he might have been homeless, it was late and you were very drunk.
4.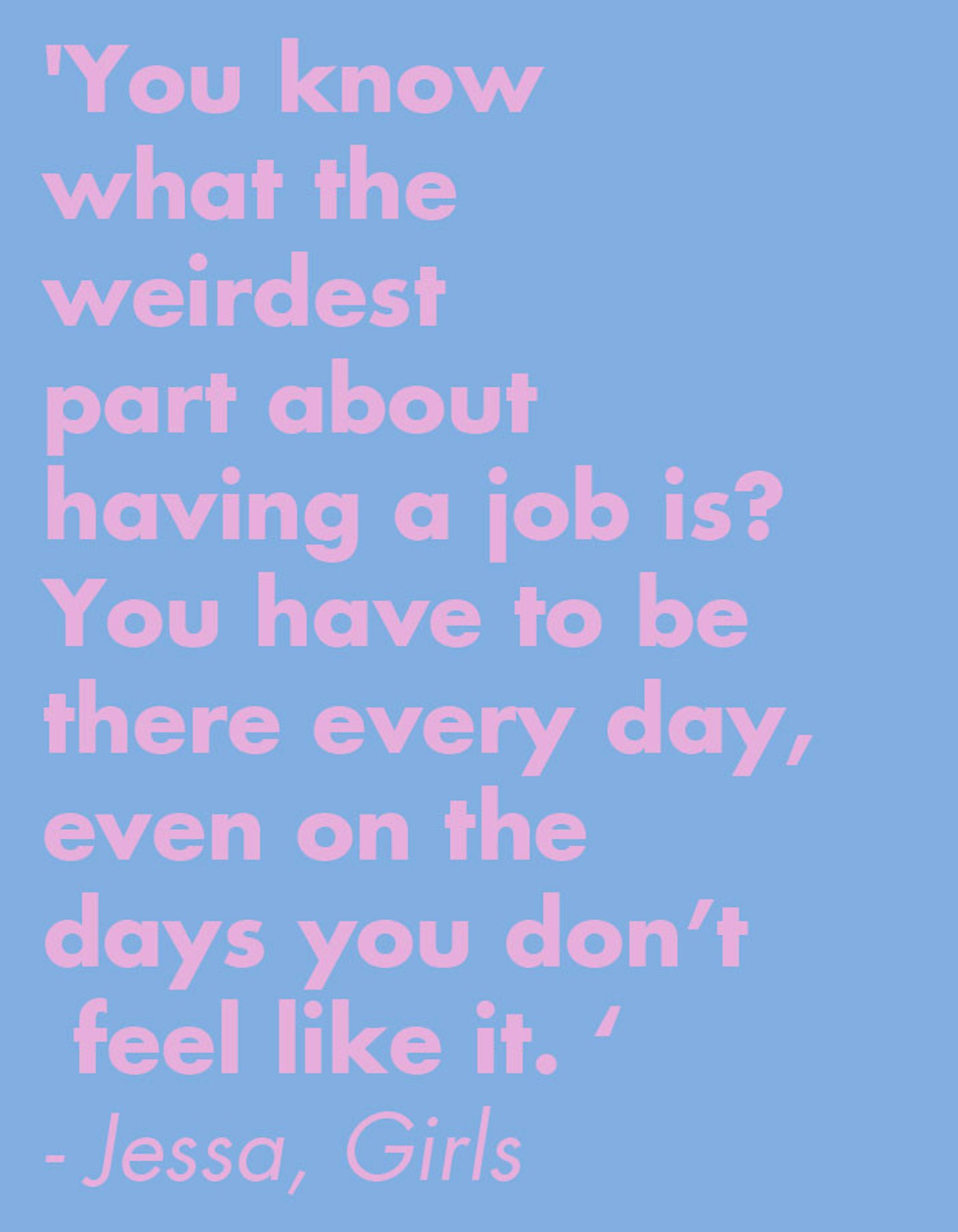 Still the first thought to enter your head each and every single morning. **
5.
"He disappears for 2 weeks, and doesn't answer any of my text messages, and I feel as though I invented him." – Hannah
Even though his Tinder profile said he was real. And that meeting you had in a bar that lasted 34 minutes and two drinks was definitely real. He's probably dead.
6.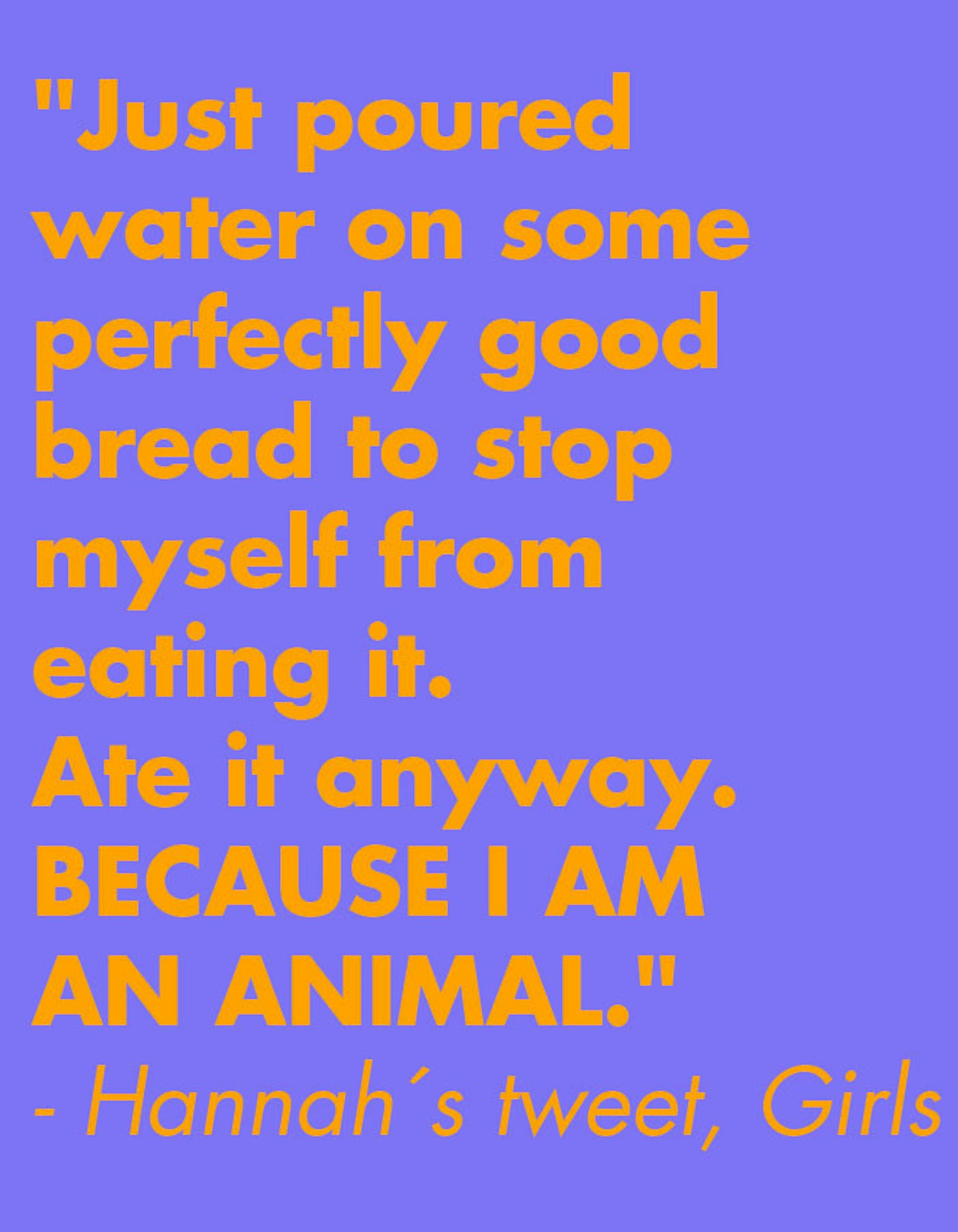 Gluten-free living is the cross our generation must bear. No matter what happens from here on out, you're never, and I mean never, going to enjoy a BLT on malted bread from a motorway service station in the same carefree way you used to back when you were a child and you were halfway up the M5 on a family visit to Granny's house. Bread is murder and you'll never be able to shake that.
7.* *
"I've just been having a little trouble with my mental state these days." - Hannah
Days, weeks, years. Whatever.
I'll probably figure my life out this weekend. Big plans mate. Big plans.
** Like this? Then you might also be interested in:**
Follow Jess on Twitter @Jess_Commons
This article originally appeared on The Debrief.