Most people would probably recognise a certain Below Deck star from his job sailing the high seas - but once upon a time, he was strolling the streets of Chelsea.
Below Deck's Fraser Olender is soon back for another series of the sailing show, with Captain Kerry stepping in to Captain Lee's shoes for series 11. A steward on the superyacht, the British born star is already a favourite with fans.
But when it comes to reality TV, Fraser's no stranger. Talking to Grazia at BravoCon 2023, he said 'I used to be on Made In Chelsea. Can you believe that? It's mental.'
Struggling to cast your minds back that far? We've got you.
In season 11 of Made In Chelsea, Fraser was introduced as the best friend of full-time cast member Lucy Watson - appearing on screen along his then boyfriend, Tom Couch, for four episodes.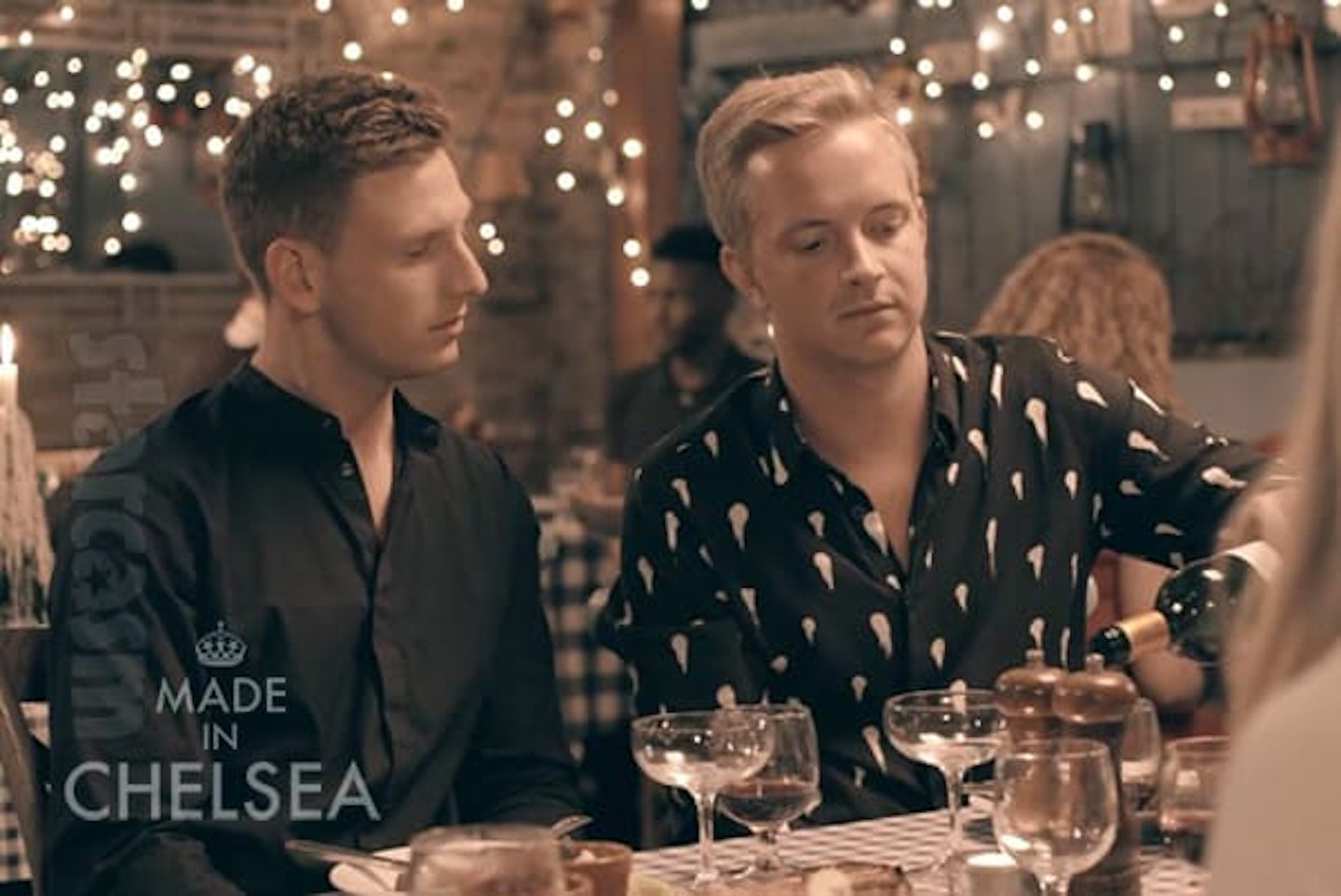 And if fans had one thing in common, it was that Lucy had finally found her double - with one viewer writing 'Fraser is actually the male version of Lucy Watson.'
What to know more about the London boy turned sailing star? Here's everything you need to know about Fraser Olender.
Who Is Fraser Olender?
Fraser Olender appears on Below Deck as one of the boat's yachties. The British born star was born in Hampstead, London, graduating from the University of Buckingham back in 2014. After graduating, Fraser modelled, worked as a talent agent, and appeared on MIC before jumping onto the yacht life.
How old is Fraser Olender?
Born on 26 October, 1993, Fraser is currently 30 years old. For any astrology fans out there, this makes him an ambitious and determined Scorpio.
Are Fraser Olender and Lucy Watson still friends?
If Instagram's anything to go by, these two are certainly still pals - with both following each other on social media.
Opening up about how his friendship with Lucy landed him the stint, Fraser previously shared, 'I had a lot of people be like, 'You're fame-hungry, what are you doing here?' But one of my best friends, Lucy Watson, was on it. And she left the show, and they were begging her back, she was very big on it. She said, 'I'm only going back if my actual, real close friends are on the show. And that's how it happened.'
Where to watch Below Deck?
Below Deck is returning for series 11, set to premiere in February. To watch in the UK, all previous episodes can be found on streaming platform Hayu - the home of reality TV outside of the US.
Is there a trailer for Below Deck season 11?
Yes! And you can watch it right here...