London is a city with many layers. Whilst most equate the city to the hustle and bustle of rush hour, there are pockets of London that turn this assumption on its head. So, if you're looking for ultimate relaxation with dazzling views of the skyline, look no further than Pan Pacific London. Headquartered in Singapore, Pan Pacific opened their first UK location in London in September 2021, and it oozes total luxury.
Moments from Liverpool Street Station in a sleek, bronze-coloured 43-storey tower on its own public plaza, Pan Pacific London is a serene addition to the city's hotel scene, combining Singaporean service with contemporary design and appealing to both business travellers and affluent weekenders.
The hotel has a welcoming feel to it in contrast to its corporate surroundings. As you walk into the hotel, you instantly feel a sense of calm. Natural light pours in through floor-to-ceiling windows in the elegant, triple-height, wood-panelled lobby. Plant-filled and bright, it leads onto Orchid Lounge, which is furnished with clusters of stone-coloured velvet seating. From marble furnishings on every corner to its classy neutral colour palette the fusion of South East Asian and British designs create this overwhelmingly beautiful hotel .
Design firm Yabu Pushelberg, responsible for projects such as the Four Seasons Downtown New York, Las Alcobas hotel in Napa Valley and The St Regis San Francisco, took over the interiors, so expect to find a sleek and fresh finish, neutral-tone bedrooms and plenty of natural light throughout. And beyond the aesthetics, the hotel team have appealed to every type of London staycationer…
Pan Pacific London rooms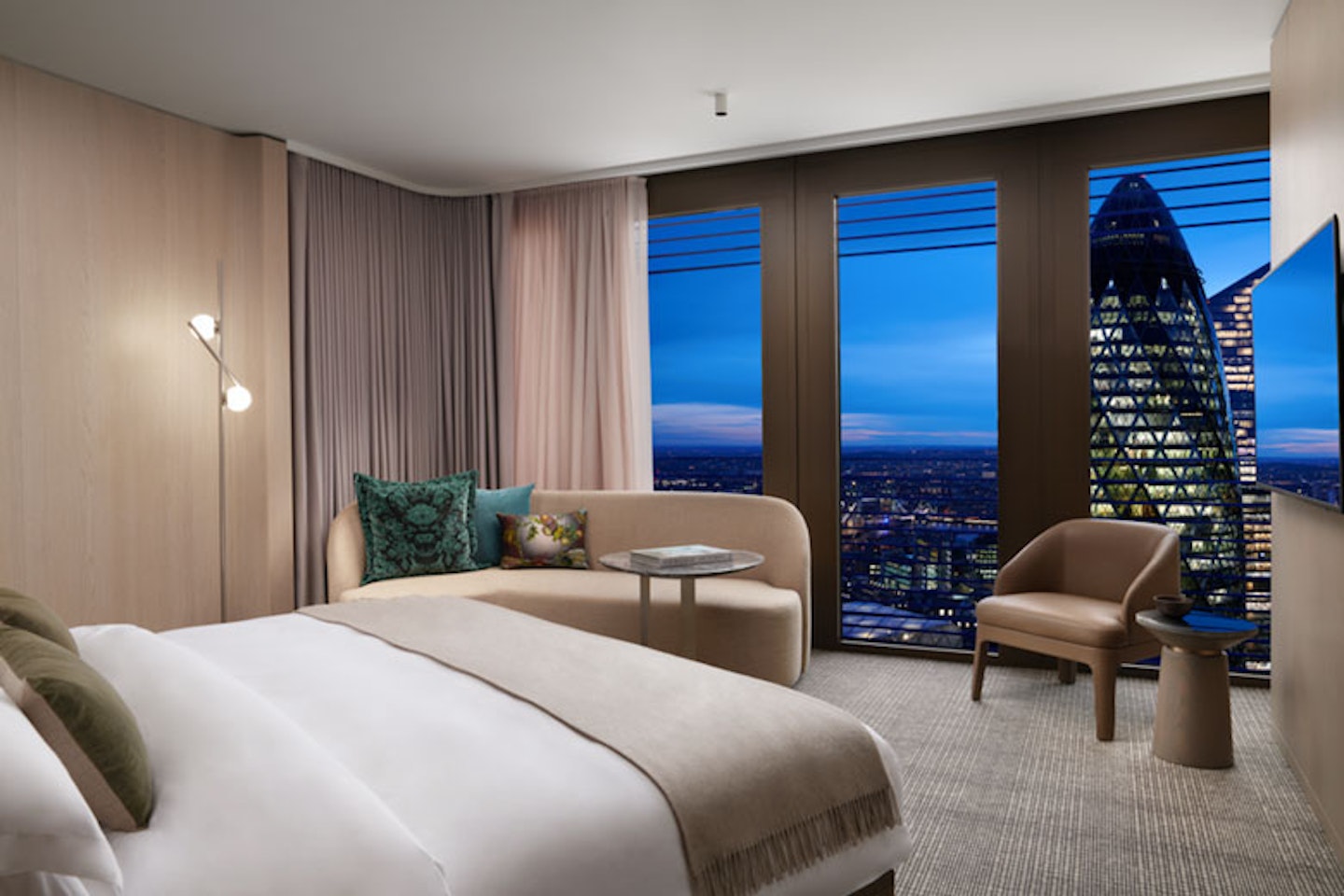 1 of 1
CREDIT: Pan Pacific London
Pan pacific London rooms
The rooms are specious, clean and modern. The theme of natural light throughout the hotel continues in the rooms. As morning, comes open the curtains to admire the sun peaking over the skyline. Surrounded by a mix of ancient churches and futuristic skyscrapers, each one has an interesting view and the higher you are, the better. All rooms have king-sized beds, Italian marble bathrooms and pillow menus.
They also come with an IT Concierge and have Nespresso coffee machines, Dyson hair dryers, Diptyque bath products and a Chinese tea set with fine teas. Our room featured a huge walk-in shower and large tub for those who like the best of both worlds. The Pan Pacific Suite also comes with a bespoke cocktail cabinet and a butler's pantry. Be sure to cosy up with fluffy robes and slippers provided for the ultimate comfort.  
(In room dining at the Pan Pacific Hotel London is available 24 hours a day, in the room is a menu for breakfast, lunch and dinner.)
Wellness area
Now, the real showstopper is on the fourth floor. Discover the wellness area that features an 18.5m infinity-edged pool overlooking the city with floor to ceiling glass windows. We could have stayed here all day and night and floated under the stars. The wellness area also features a yoga room and a relaxation area with daybeds, noise-cancelling headphones and weighted blankets. The wellness area also has two treatment rooms and treatments combining Southeast Asian traditions and western science.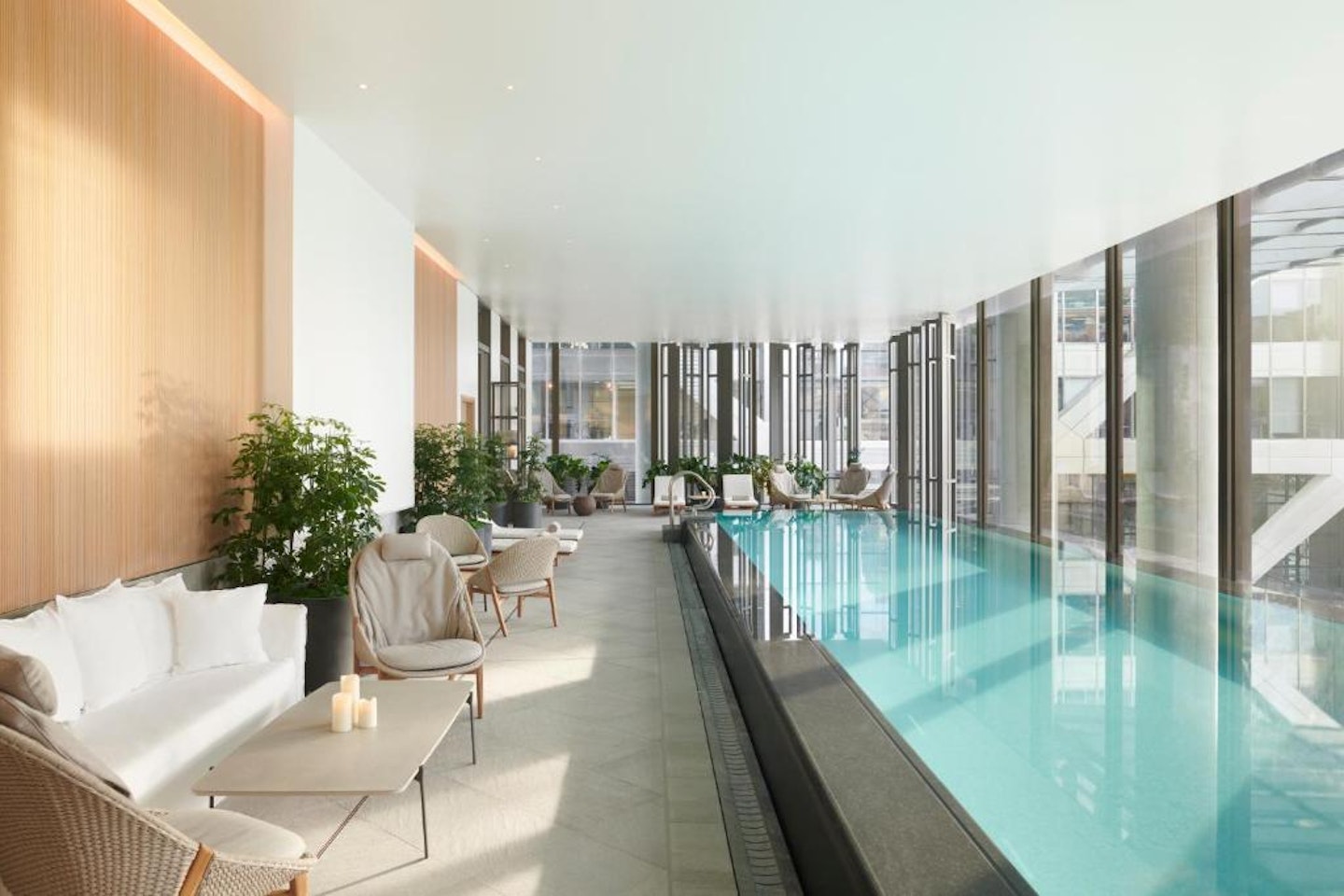 Straits Kitchen
Located at the top of Pan Pacific London's lobby's spiral staircase, Straits Kitchen is an ode to Southeast Asia both through design and cuisine. Straits Kitchen is headed by new Head Chef Nick Yung, who brings authentic Asian flavours to the table. The food is divine, and the restaurant has a peaceful ambiance.
Standout dishes: Crispy Confit Duck Leg. Expertly cooked, the tender meat fell apart underneath the gloriously crispy golden skin and soaked up a divine hoi sin jus.
Berkshire Iberico Pork Belly. The flavours were absolutely delectable and left us wanting more.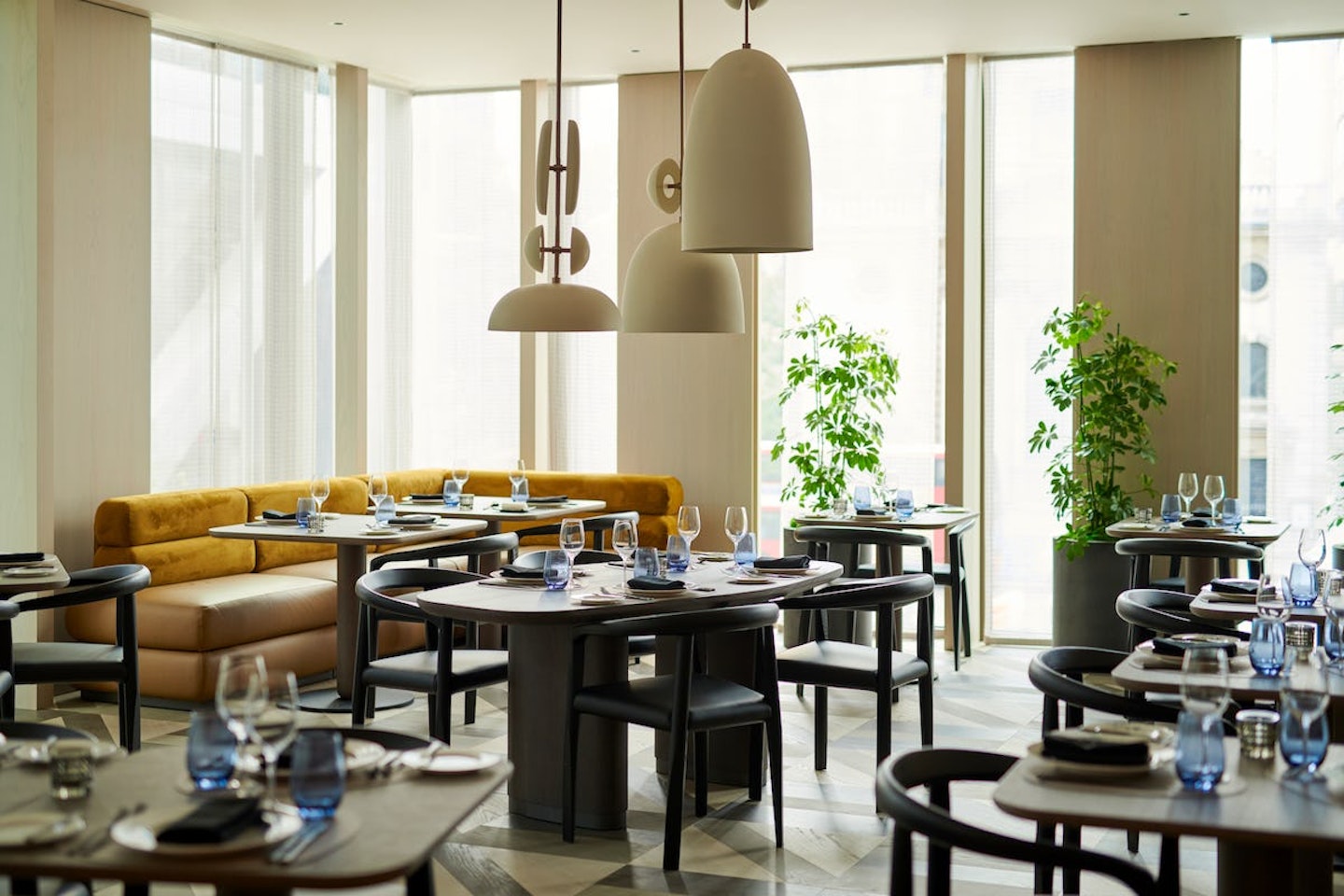 Ginger Lily
After dinner head to Ginger Lily, a unique rum-focussed bar in a dim-lit setting. It's the perfect location to wind down with a beverage after dinner. This lively bar boasts an extensive collection of rare and exotic rums, while the carefully curated cocktail menu showcases an eclectic mix of signature Singaporean classics and contemporary creations. We loved the Wilson – which is noted as their most popular cocktail since opening - and was inspired by a castaway on a tropical island. Another standout was the 'Ashley' a gin-based cocktail. This is a sweet, fruity and citrus combination bringing a bright and refreshing botanical favour to your palette.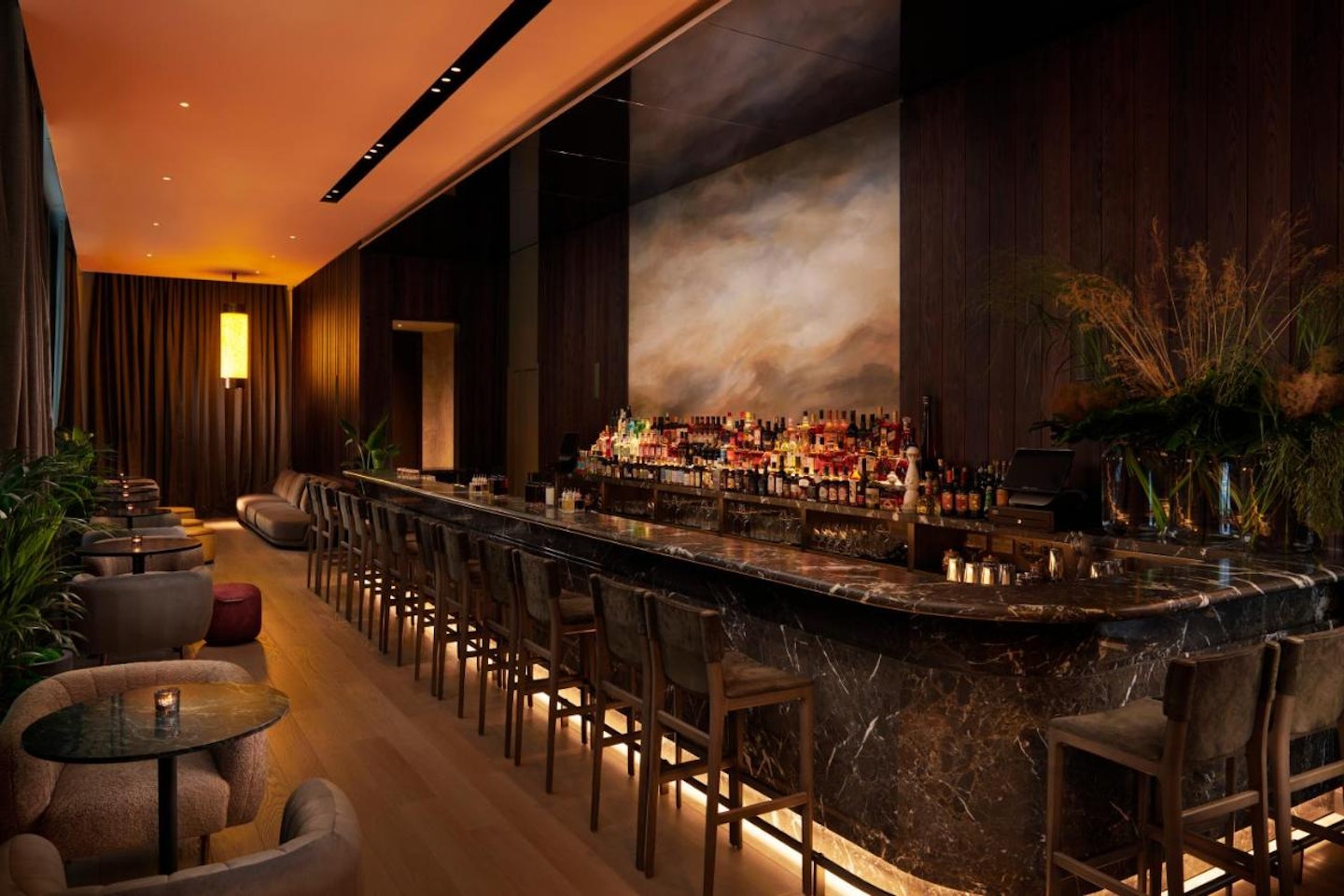 As our stay came to an end - it's safe to say, we were sad to leave. It was the ultimate staycation and it felt like we were transported to another world for 24 hours. We felt like we'd been abroad without the pain of travel and had been rejuvenated into a whole new person. Pan Pacific London is a gem of the city and a must visit.