There can be a lot of umming and ahhing from parents about when the time might be right to take children to Disneyland. Some people say they would prefer to wait until the kids are slightly older so they can 'experience' it properly. I wasn't too fazed by this debate: I knew that my 18-month-old would enjoy so many aspects of the park (how could he not get excited by seeing Mickey Mouse?!), and my husband and I couldn't wait to see him walk in for the first time when we visited Disneyland Paris towards the end of this summer. Planning your first trip to Disneyland with your young children is a magical experience, especially if you've grown up going to the parks yourself. The thought of seeing it through their eyes can get a bit emotional. I've been going to Disney parks since I was four years old and, when I had my first baby, it was one of the things I was most excited to do.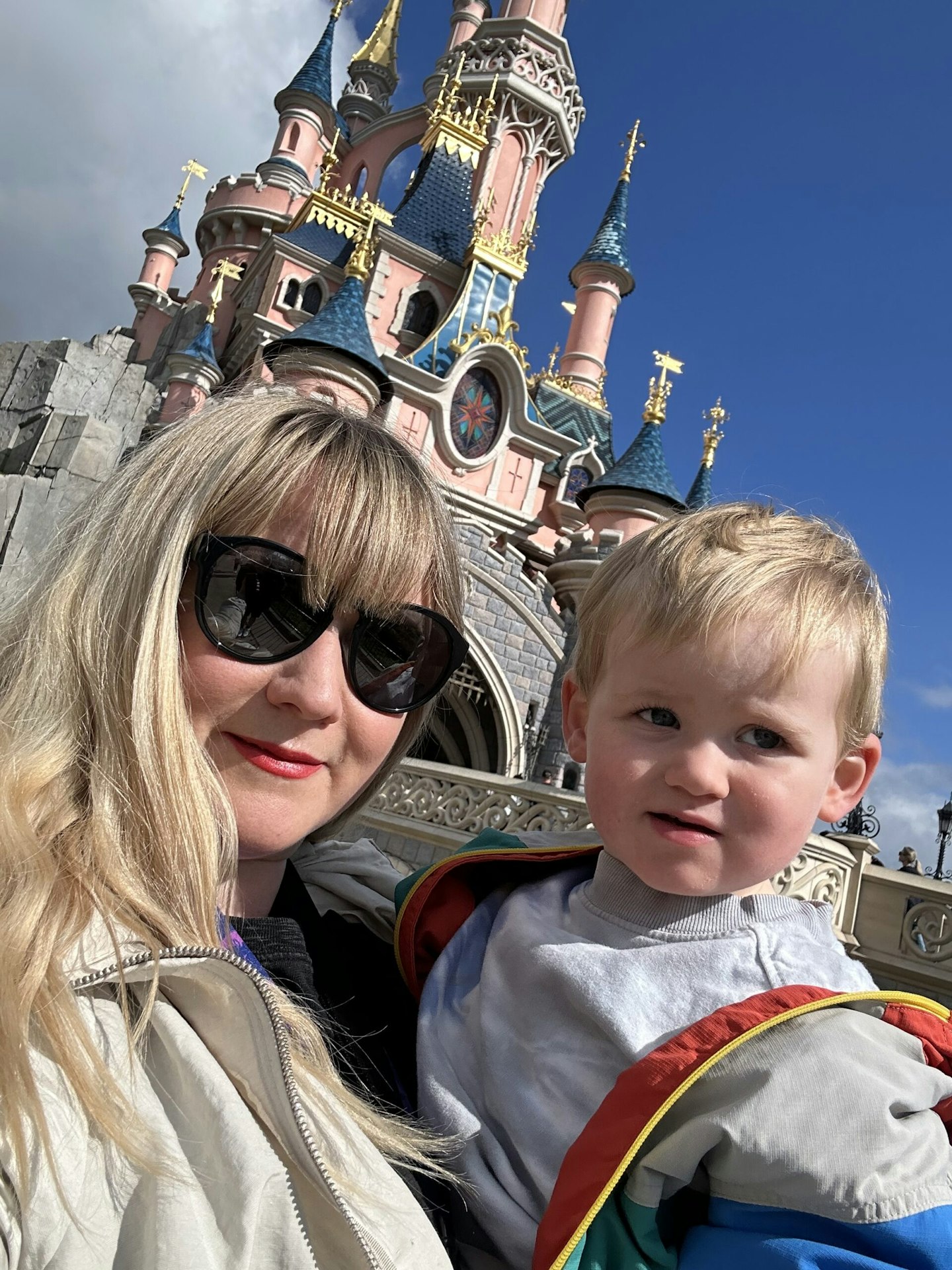 As a seasoned Disney pro, with almost four decades of park holidays in the US and Paris behind me (I was even at the opening ceremony for Disneyland Paris or Eurodisney, as it was known then), I felt like I had a good gauge on how to tackle our days in the parks to make sure my son had the best possible experience, even at his age.
So, here, I've compiled my top Disney hacks to help your toddler trip run much smoother, whether you're travelling with one small child or more.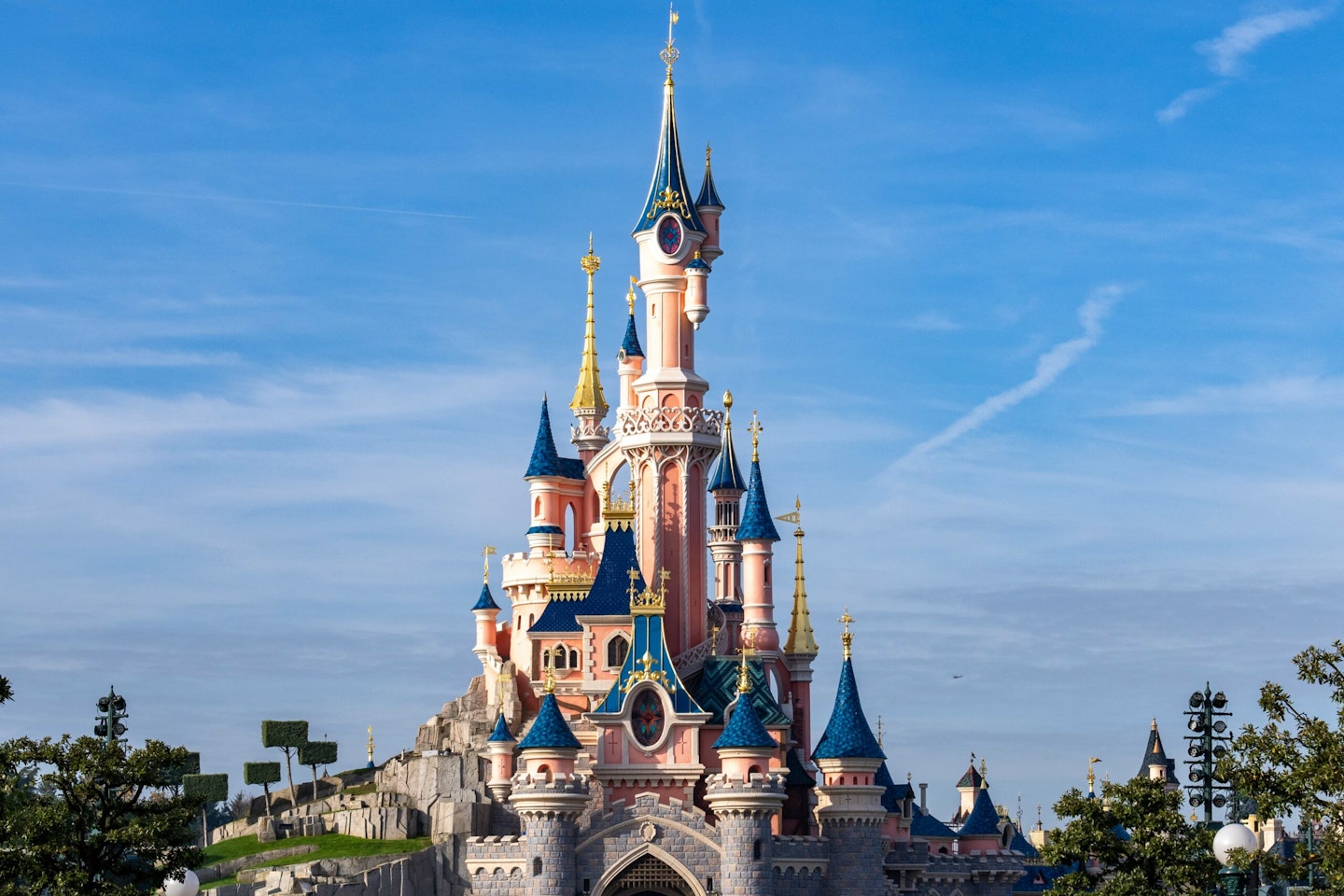 Planning Is Essential
Planning your day is absolutely vital (something any parent with a toddler who still naps will be more than aware of already). When it comes to Disney, the more organised you are the better, which while it might not sound very fun, actually means you have more time to enjoy the parks without getting stressed out. Figure out which attractions are top of your list and check what the queue times are at various times of the day. Toddler friendly rides such as It's A Small World and Dumbo, or Peter Pan's Flight, don't tend to be the ones with the longest queues - especially in the morning - so planning to hit those as soon as you enter the park is often a good idea, meaning you have more time to enjoy the parade and shows as the day goes on without being stuck in queues. Disney Premier Access passes can help you skip the queues by booking time slots (which makes planning much easier) and these can be purchased in the parks, via the apps or in advance with your hotel and park ticket bookings.
The Most Important Part of Any Trip: Food
Before you enter each park, whether it's the main Disneyland Park or the Walt Disney Studios, it's worth checking what food is available. Again, planning is key as you need to book restaurant reservations in advance - whether you want to try Bistrot Chez Remy in the Studios (Ratatouille fans will love this one) or the Restaurant Hakuna Matata in Fantasyland. But there are other more casual food options available which don't require a booking, such as the exceptional Annette's Diner in Disney Village (an authentic 1950's American diner with some of the biggest burgers you've ever seen) which was a HUGE hit with my little boy, or the Tex Mex food at Casa de Coco in Frontierland, which celebrates the world of the beloved Disney Pixar movie Coco. With long days ahead of you, it's always worth making a reservation - even if you end up cancelling it nearer the time - so you know you've got the option to sit down and order food and take a break. Plus the themed restaurants are so fun for little ones, with plenty of high chairs and kids cutlery always available. As always: BRING SNACKS, of course. There are no supermarkets in walking distance so buying all the snacks you might need in advance is fairly essential.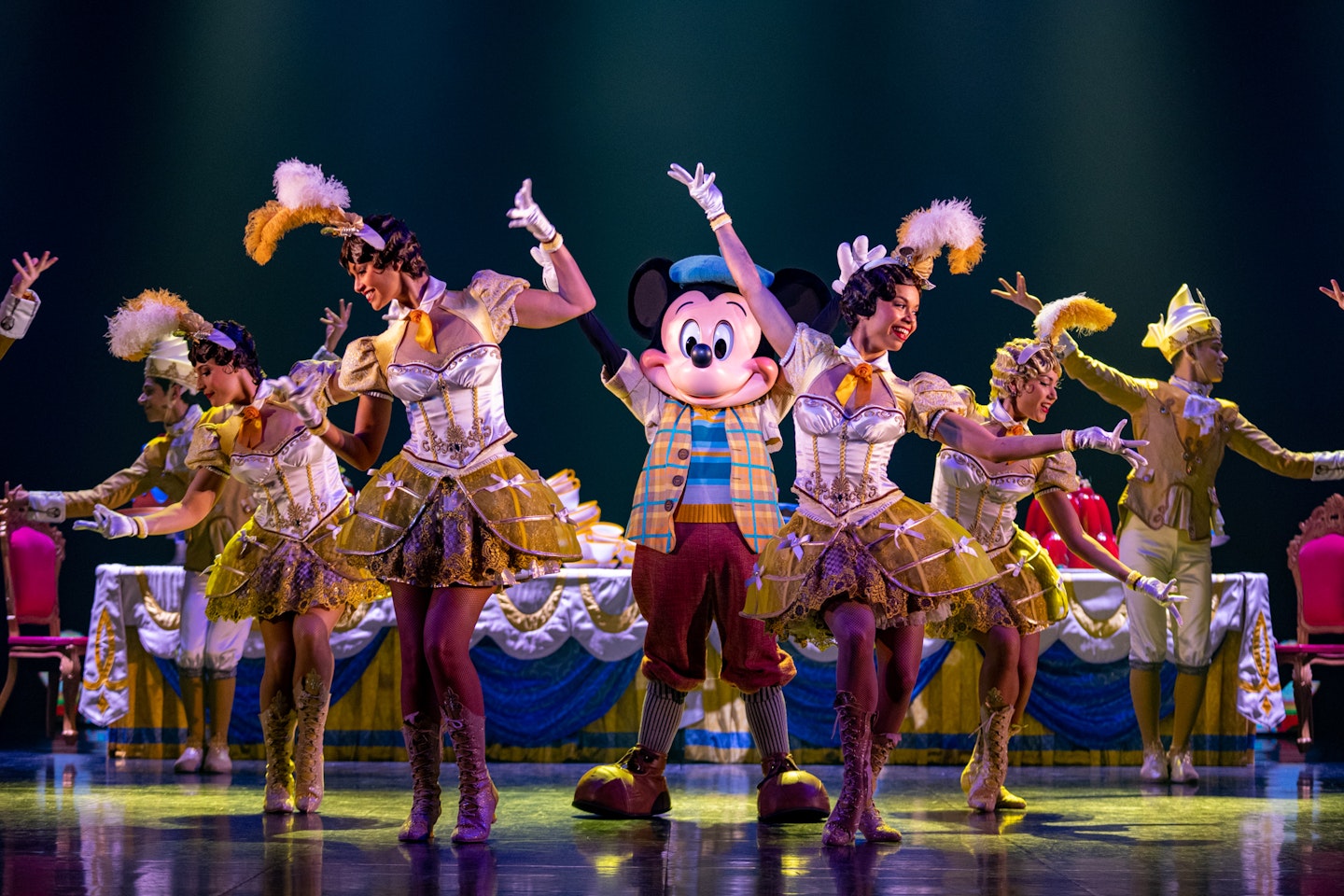 Picking The Right Rides and Experiences
This was one of the trickiest things to navigate in advance: which experiences would be suitable with a toddler because - as all parents know - it's almost impossible to know what mood your toddler is going to be in at any given time. But having a rough idea of the rides we knew we wanted to cross off meant we could plan to do those pre-nap - these included It's A Small World, the Mad Hatter's Tea Cups, le Petit Train du Cirque (a very sweet, gentle train ride inspired by Dumbo, which takes you around Storybook Land), and Cars Road Trip. There are also experiences you can walk around at your own pace such as Alice's Curious Labyrinth, Adventure Isle and the huge tree house, La Cabane des Robinson, which are great to add into your schedule when you don't have reservations or experiences booked. There a couple of shows which are definitely worth checking out, particularly the Together, A Pixar Musical Adventure, which takes you on a journey through the wonderful worlds of Toy Story, Monsters, Inc., Finding Nemo and many others. My little boy absolutely loved this, despite my concerns he might not sit still for long enough - it was perfectly timed at 30 minutes. Parades and fireworks are also absolutely essential to plan into your day: my son's face as he waved at the characters singing and dancing in front of the castle was unforgettable - pure joy.
Hotels
Of course you don't have to stay at one of the six hotels at the park, there are plenty of alternatives nearby. If you do choose to, however, there are plenty of benefits for families with young children: namely a shuttle service to the parks or the ability to get there on foot (which can provide the perfect setting for a decent buggy nap, we found, as the circuit around the lake is so peaceful). We stayed at the Disney Hotel New York: The Art of Marvel which is - as the name may suggest - Marvel themed, with superheroes everywhere you turn, even on the walls of your rooms. What toddler could fail to get excited about that?! We found the proximity to the park (as well as the exclusive earlier opening time which Disney hotel guests can enjoy), and Disney Village with its shops and cafes, really handy - and the restaurants and swimming pool at the hotel made it perfect for our needs. Plus you have an emergency medical support line via your phone in the room should you need to speak to their 24 hour doctor triage service, which was excellent peace of mind.
In January 2024 the iconic five star Disneyland Hotel will open its doors following a complete 'reimagination' -  encouraging guests to experience an immersive journey into Disney's royal stories, from Cinderella to Frozen, The Sword in the Stone, and The Princess and the Frog to Moana, guests will be given the lead to become part of the story and create their own magical moments. Not to be missed!
Getting There
It was easier for us to fly than get the Eurostar, but deciding not to hire a car at the airport worked out really well for us, it is so easy to get the train to the park from the airport - and the cost was low (around £30 for all three of us on a return ticket). Once you get to the Marne-la-Vallée – Chessy station there is a 'Disney Express' left luggage service which will transport your bags straight to your hotel if you prefer to waste no time and get straight into the park.
Enjoy a two-night stay at Disneyland Paris from £313 per person, including accommodation at Disney Hotel Santa Fe® with access to the Disney Parks for three days and return Eurostar travel via Lille. To book visit: www.disneylandparis.com or call Disney Experts on 0800 169 0737. Travel company terms and conditions: Price is based on two adults and two children (aged 3-9) sharing a Cars Standard Room at Disney Hotel Santa Fe®, with return Eurostar travel via Lille from London St Pancras to Disneyland Paris (Marne-la-Vallee).