Between commuting, work, and school runs, the weekend is simply not enough to reset. For many of us a few nights away from the fast-paced world is very much needed. If this sounds like you, look no further than the best hotels in Italy, that will give you that well deserved break.
Italy, with its captivating landscapes, rich cultural heritage, and sumptuous cuisine, has long been a favoured destination for travellers seeking a unique and rejuvenating experience. To truly immerse yourself in the beauty and charm of this enchanting country, choosing the right place to stay is paramount. Fortunately, Italy is home to an array of exceptional hotels that cater to every taste and preference.
Whether you're dreaming of a romantic getaway with your partner, a fun-filled family vacation, or a serene solo retreat, Italy has something to offer for everyone. From luxurious resorts nestled in the breathtaking mountains of South Tyrol to historic palatial hotels in Portofino, here are the top picks that promise to provide you with an unforgettable escape. Scroll to peruse our Grazia-approved stays...
The best hotels in Italy:
<meta charset="utf-8">The Best Hotels In Italy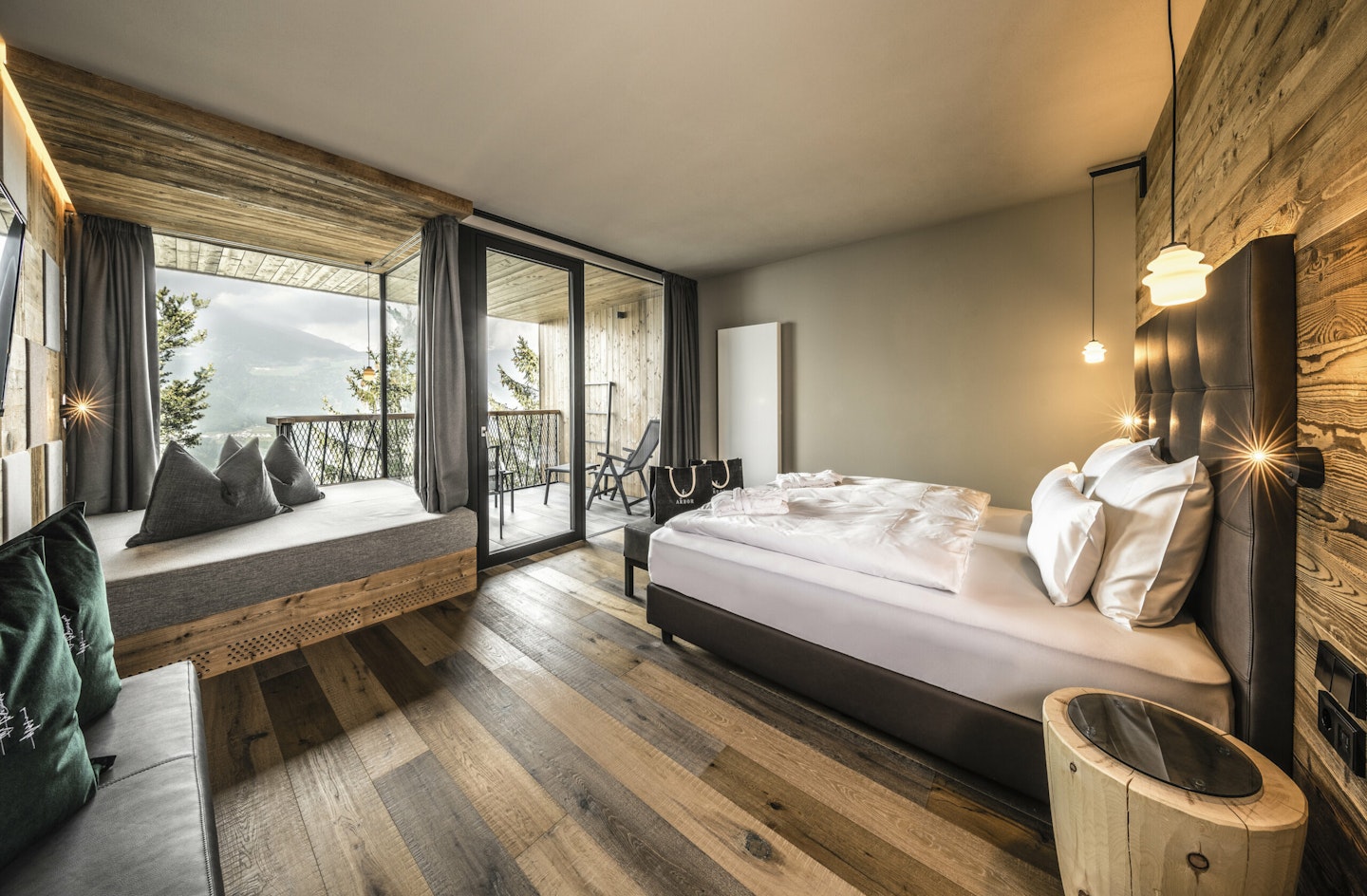 1 of 4
My Arbor, South Tyrol
'Allow nature's peace to flow into you as sunshine flows into trees' - If you're seeking a respite from the fast-paced city life, a visit to My Arbor is the perfect solution. Nestled in the magnificent mountains of South Tyrol, this extraordinary treehouse hotel seamlessly blends with its surroundings, as if it were born from the hillside itself. Perched high in the sky, this alpine retreat almost feels afloat, while allowing you to experience the unparalleled vistas! What truly sets My Arbor apart is its unwavering focus on wellness. The hotel boasts ten treatment rooms, five saunas, a cold-water pool, and an infinity whirlpool, providing ample opportunities for you to relax and rejuvenate. Numerous relaxation areas are scattered throughout, allowing you to truly unwind. And when it comes to dining, My Arbor leaves no room for disappointment. Their culinary offerings showcase the finest, locally sourced South Tyrolean and Italian cuisine. From comforting beer soup to delectable gratinated cannelloni, the attentive staff ensures that every aspect of your dining experience is flawless!
If that's not enough, guests are invited to invigorating hikes in the surrounding mountains or can opt for a scenic ride up the slopes in cable cars (which we personally chose). Alternatively, you can explore the charming historic town of Brixen, which beckons with its rich heritage. At My Arbor, you will find solace in nature's embrace, rejuvenate your senses, and savor a truly unforgettable escape.
Standard room starts at 225 per person (including half-board and full access to spa and wellness activities)
Contact: info@my-arbor.com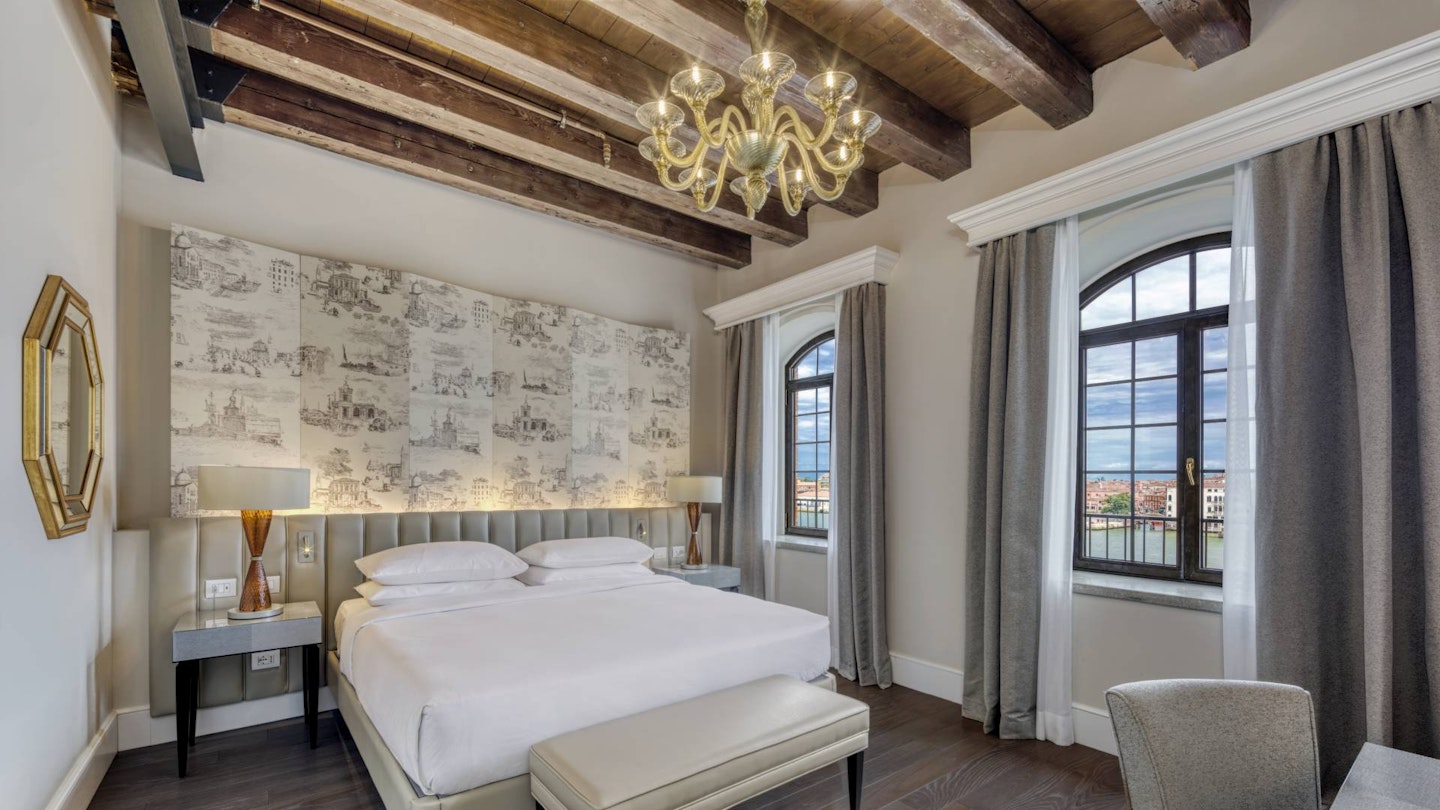 2 of 4
Hilton Molino Stucky, Venice
There's only one way to arrive at the Hilton Molino Stucky Venice and that's by water taxi, speeding through a maze of canals and then into the blue of the Venice Lagoon before pulling up right outside the door. On the island of Guidecca, this historically listed building is grand and imposing, but still a wonderfully calm haven away from Venice's tourist hotspots. (Which, don't worry, are still easy to reach.) Inside, the style is a perfect mix of old and new, with richly decorated wallpaper and chandeliers teamed with luxury modern amenities. The Tower Molino Suites in the property's original tower come with amazing views of Venice. Relax in the rooftop bar where, in summer, guest DJs spin the vinyl. Dine by the water and catch the beautiful sunsets at the hotel's Aromi restaurant that serves up a range of traditional Venetian dishes. The hotel also has the largest spa in Venice and, if you fancy an outdoor dip, there's a spectacular pool on the rooftop. Beyond the usual must-visits, see couture show fabrics being woven at Tessitura Luigi Bevilacqua. On the island of Burano, visit the beautiful lace shop Studio Martina Vidal (Martina Vidal) to see their bespoke creations. Across on the smaller island of Mazzorbo, take a tour of the Venissawine resort for a unique wine tasting experience and delicious local cuisine. 
Rooms start from £175 pn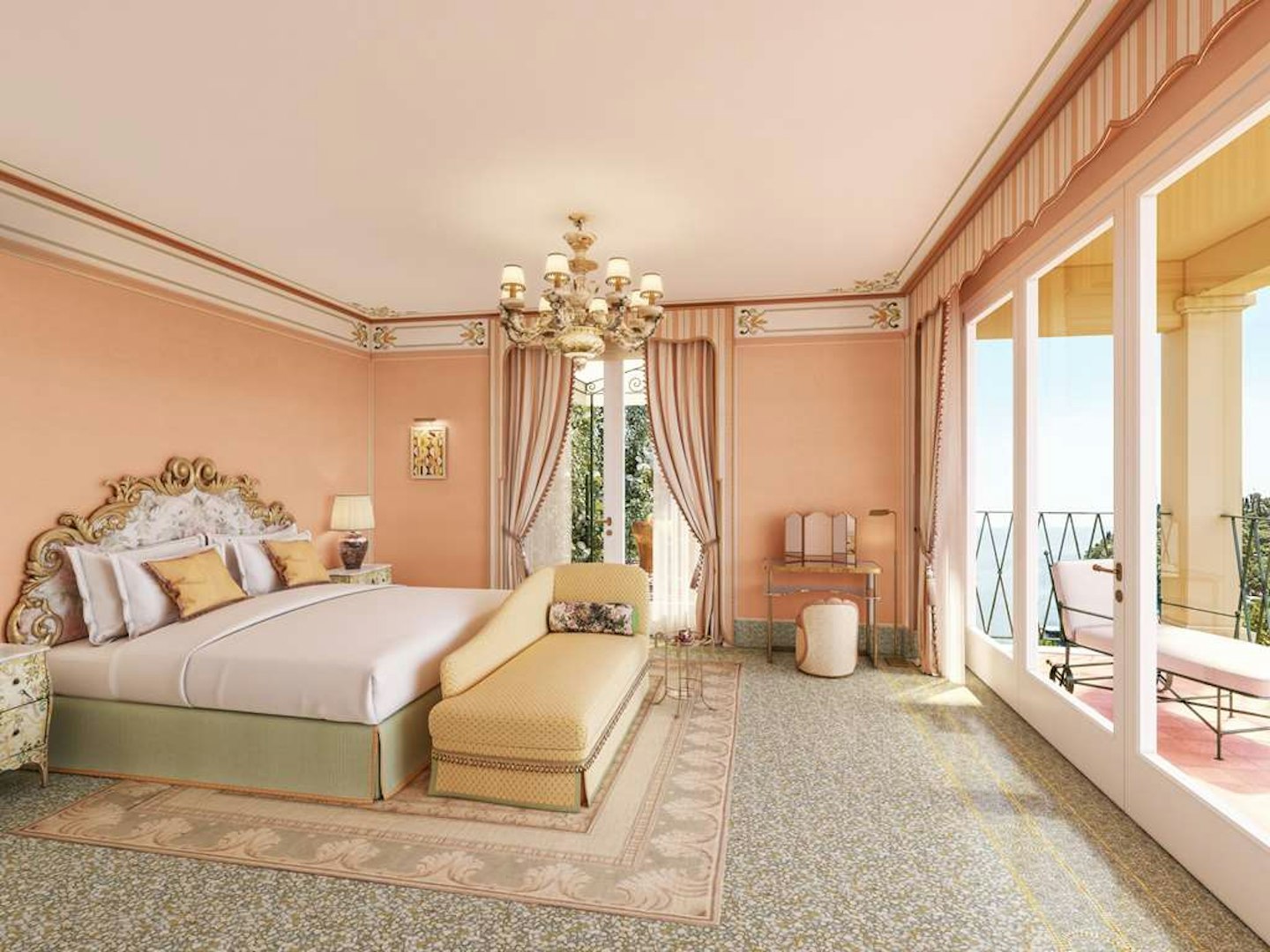 3 of 4
Splendido Belmond Hotel, Portofino
Another Hotel to add to your bucket list is the Splendido Belmond Hotel. Nestled in the hills of Portofino, this hotel effortlessly blends elegance and breathtaking views to create a memorable stay. The hotel itself is a beautifully restored 16th-century monastery and offers wellness facilities, rejuvenating treatments and massages. And using using the finest local ingredients, indulge in wonderful Italian cuisine.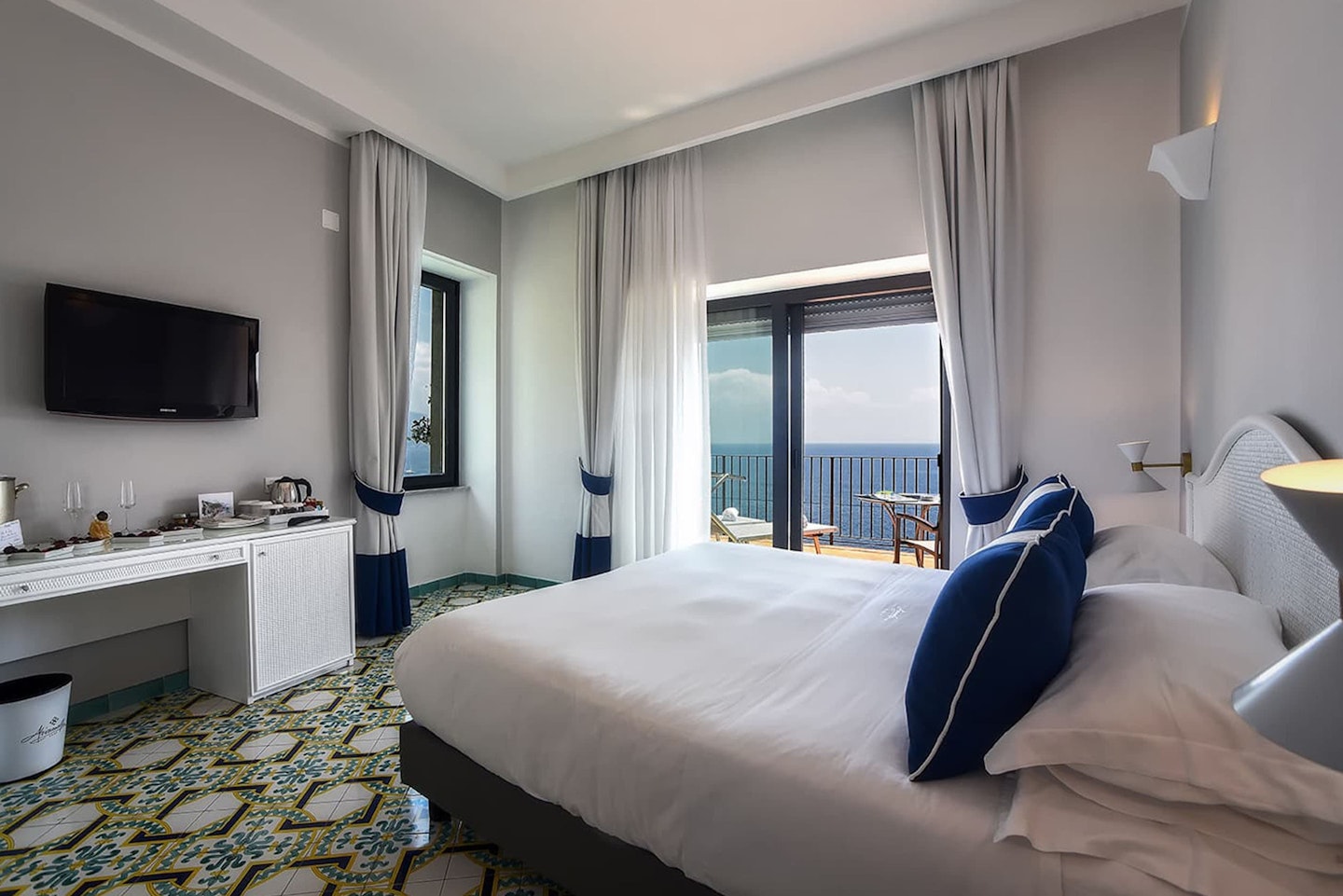 4 of 4
Hotel Miramalfi, Amalfi
Experience a slice of paradise at Hotel Miramalfi in Amalfi. Perched on a cliffside overlooking the sparkling Mediterranean Sea, the views are are simply surreal. Whether you're enjoying a leisurely breakfast by the water or unwinding in your room, the ever-changing shades of blue and the rugged coastline creates a backdrop that is hard to forget.