If you've ever read a Thomas Hardy novel, watched Escape to the Country or even follow Wilderness Reserve on instagram, you'll be familiar with that feeling of longing to live in wide open spaces. Granted, you might not see yourself 'out in the sticks' - as it were - for a long time, but trust us when we say the benefits of a countryside retreat even for a weekend will do you wonders. Think streams running through rolling hills. Think outdoor bathtubs overlooking idyllic landscapes. Think the sounds of mother nature and nothing else.
It's time to discover more of the beautiful countryside our little island has to offer. We've put together a selection of boutique hotels situated right in the heart of the British countryside, for picturesque views and that fresh country air. You'll never want to leave.
The Best Countryside Staycations In The UK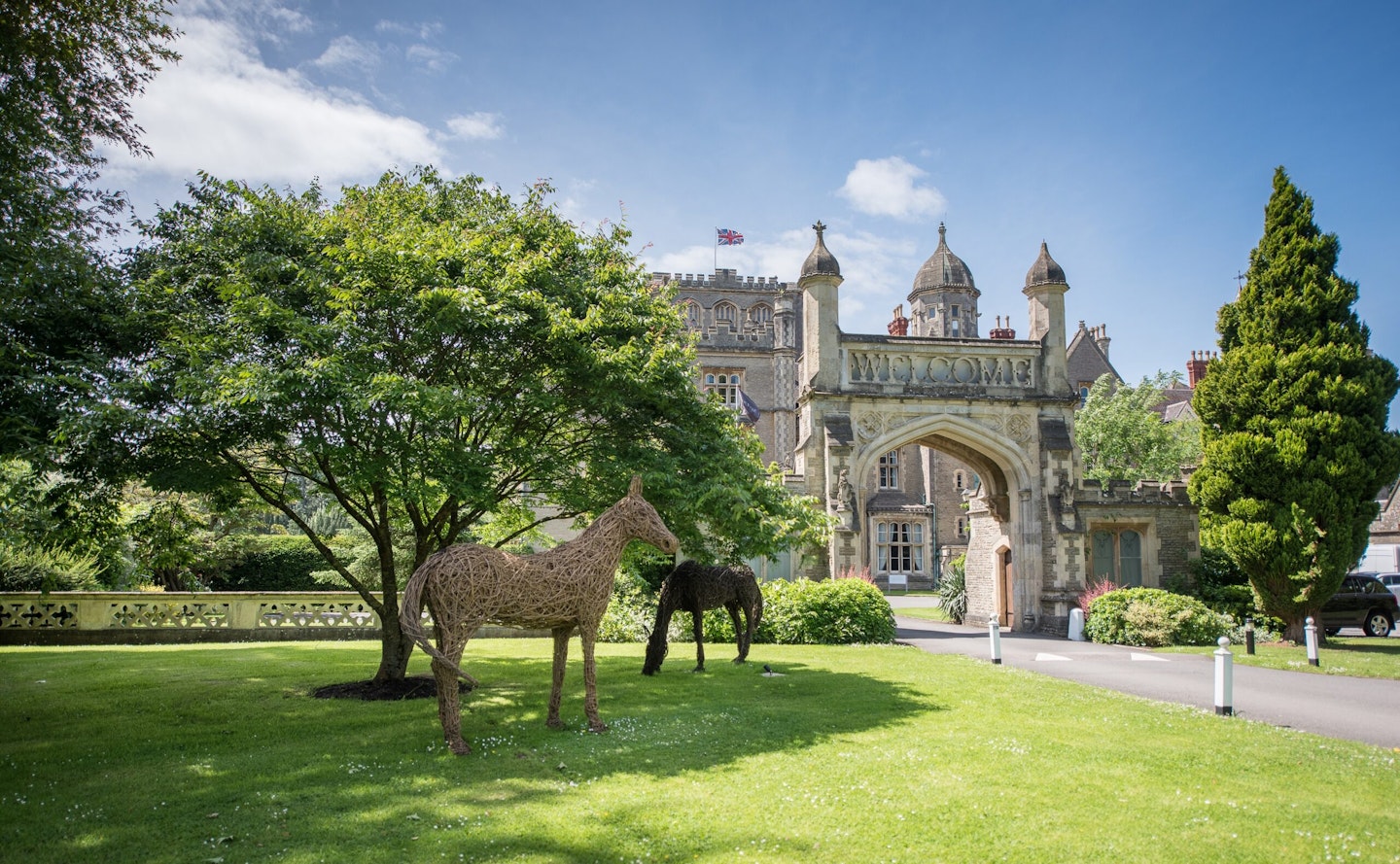 1 of 7
De Vere Tortworth Court, Cotswolds
Located in picturesque Gloucestershire and just half an hour drive from Bristol city centre, De Vere Tortworth Court is a historic Gothic manor house turned hotel in the south Cotswolds.
While the house itself is breathtaking, overlooking their manicured gardens as well as rivers and rolling hills, on the 30 acre estate also stands a Victorian arboretum, housing more than 300 plant and tree specimens. Borrow a pair of the hotel's Hunter boots to explore the grounds.
With plenty to do from afternoon tea on the terrace to a treatment in the hotel's Leaf Spa, enjoying some well-deserved peace and quiet. 
Discover the 1853 Restaurant & Bar where you can taste dishes crafted from locally sourced and seasonally inspired ingredients. After dinner, retreat to the Library Bar for a tipple where you can create your own cocktail from locally distilled 6 O'Clock Gin.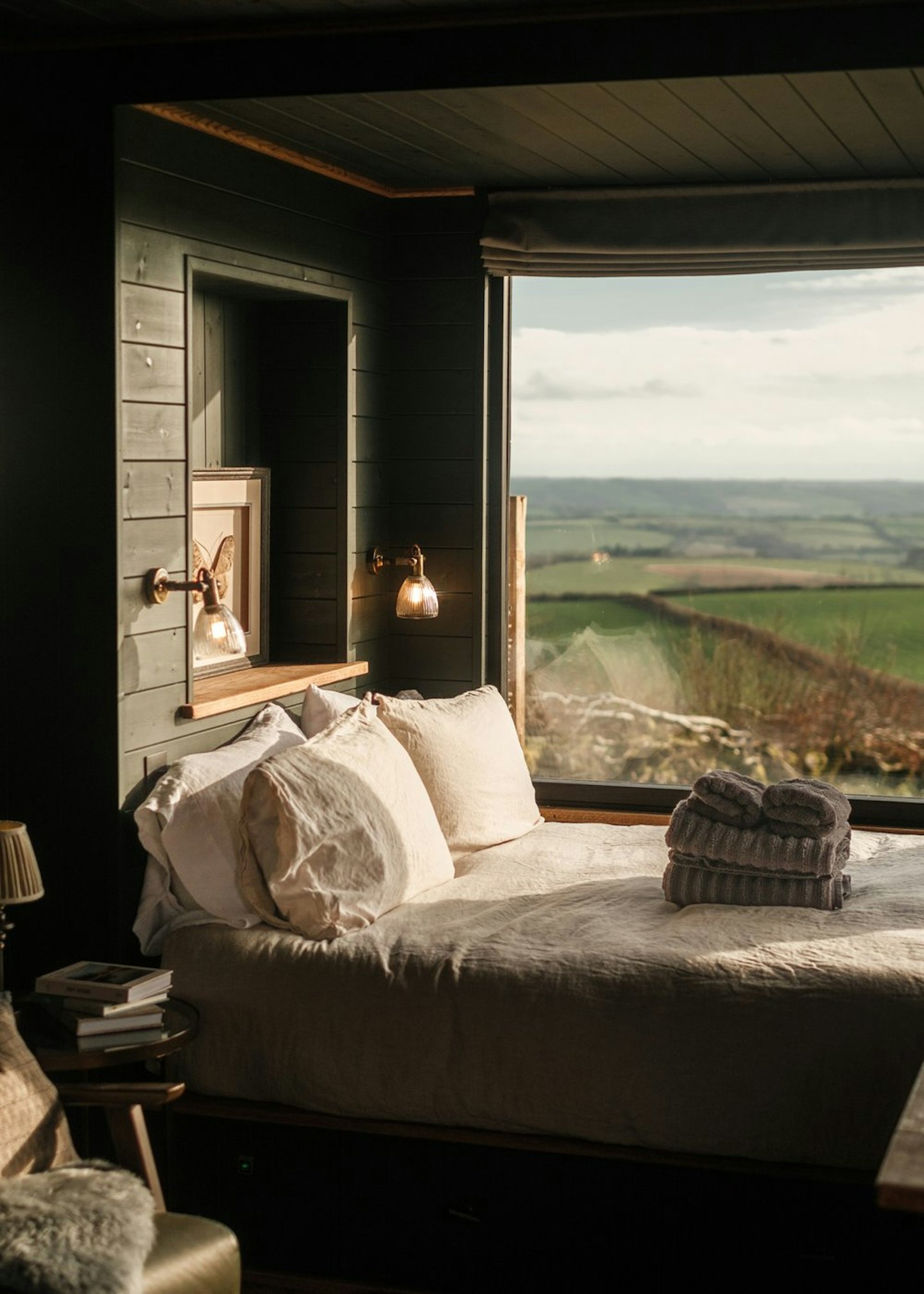 2 of 7
Rest + Wild, Devon
Deep in the Devon countryside, on the edge of Exmoor National Park, you will discover five Rest + Wild cabins looking out over vast rolling hills. The ancient moorland is home to rare wildlife, including Exmoor ponies and England's largest wild red deer herd. Spend your days walking the endless footpaths, wild swimming, or exploring the spectacular coastline on the park's north side. 
All cabins share the same design and are positioned at the top of a hill, offering breathtaking views, not to mention an outdoor copper bath you can enjoy those views from. 
Feeling peckish? Enhance your experience and pre-order bespoke locally sourced food hampers and drinks for your stay, ready for when you arrive.
With no WIFI in the cabins, it's really the best place to switch off – relieving you of the temptation to be online.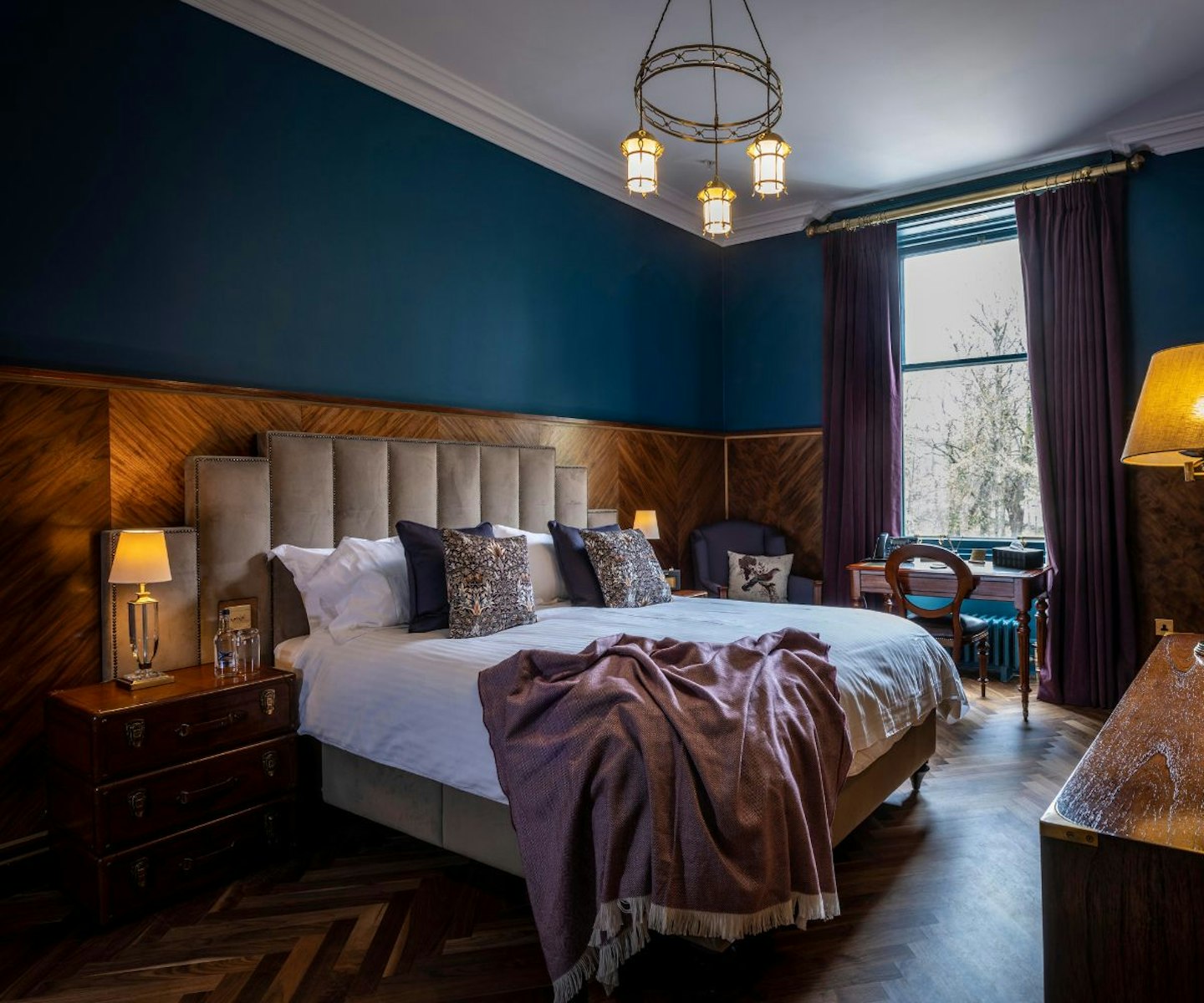 3 of 7
Linn House
Residing on the banks of River Isla and in picturesque Speyside, Linn House is ideal for those looking for a countryside escape with a boozy twist. Offering a broad whisky library and fine dining spotlighting locally sourced food, this is a place to unwind while taking in breathtaking scenery. Where will you be staying? In the magnificent Victorian estate owned by the Chivas Brothers, the people behind some of the world's most loved Scotch whiskies. Either six or 12 bedrooms can be booked with both options offering sole occupancy of the house for the utmost privacy, and exclusive use of all the communal house facilities.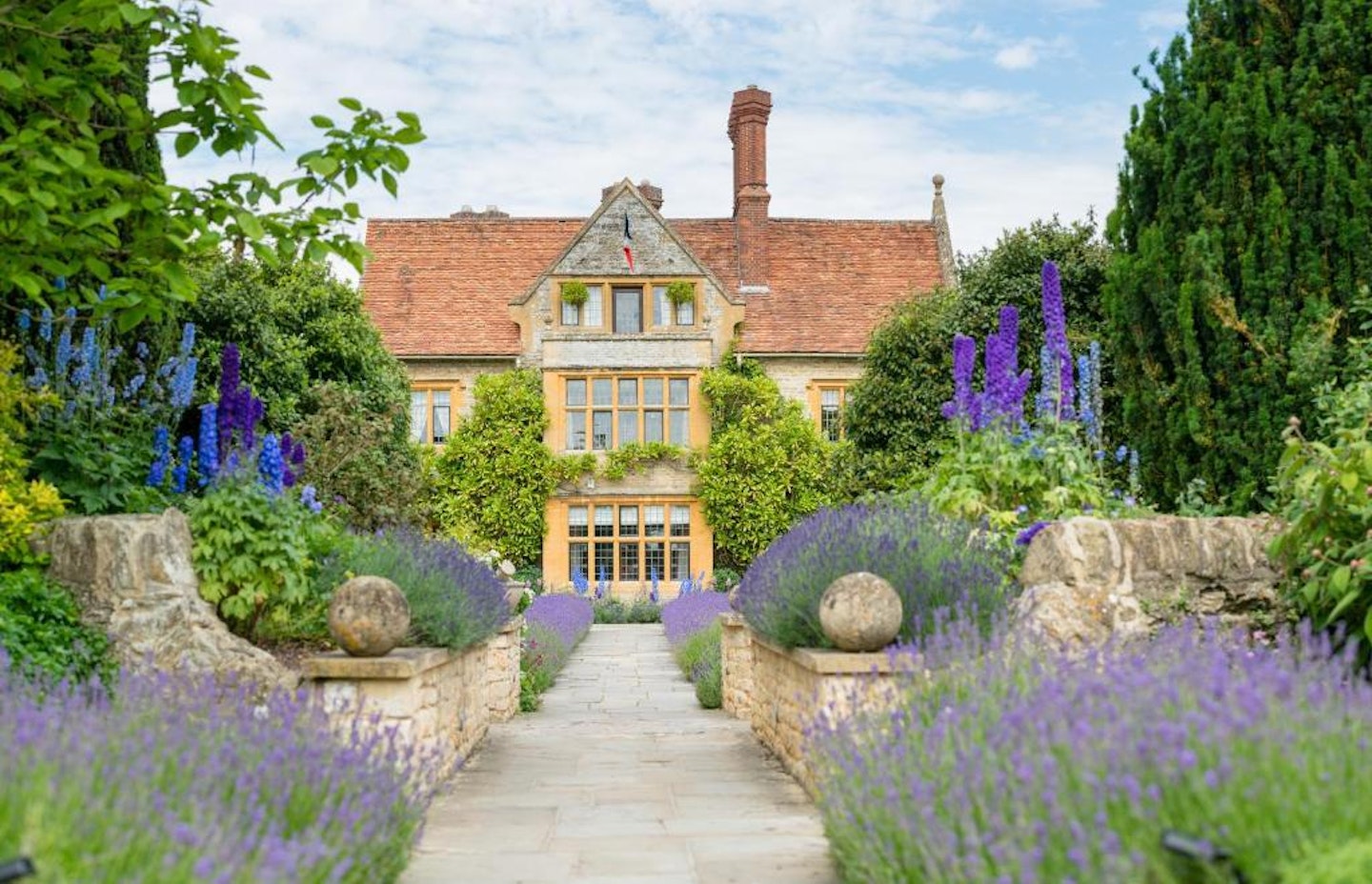 4 of 7
Le Manoir aux Quat'Saisons, Oxfordshire
If you're fond of good food particularly at a Michelin standard then look no further than Le Manoir aux Quat'Saisons. Created by celebrated chef Raymond Blanc OBE, Le Manoir aux Quat'Saisons is one of the country's most cherished manor house hotels, holding two Michelin stars and located in the heart of Oxfordshire.
Le Manoir is a place where gastronomy and gardens come alive in stunning surroundings. Stroll through the manicured grounds, innovate at the cookery school, and experience one of the manor house's 32 individually-designed hotel rooms. Each room draws inspiration from Raymond's own travels.
And if all that doesn't keep you entertained, enjoy enchanting music and arts performances in the evening, live demonstrations, horticulture and wine tasting.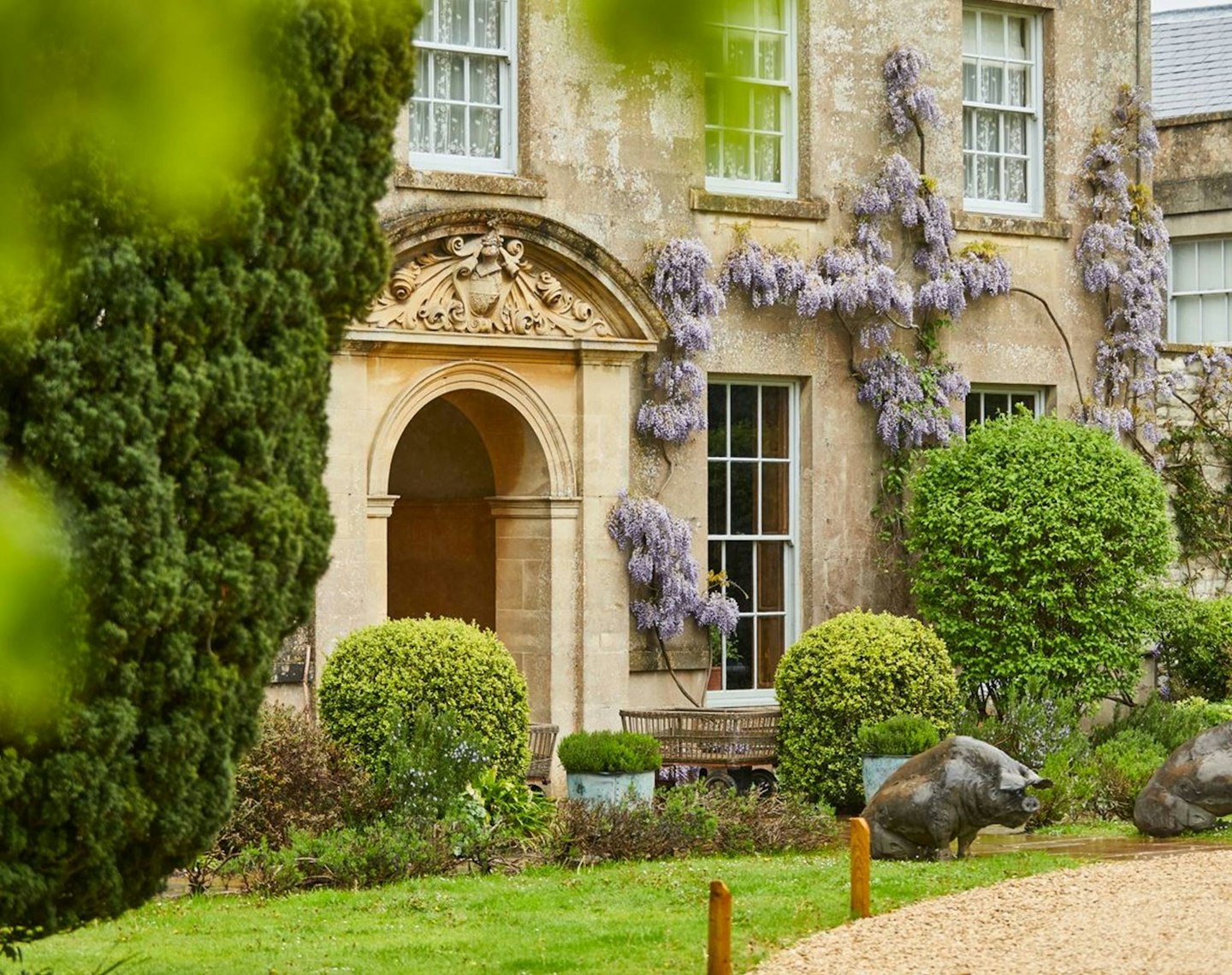 5 of 7
The Pig, Somerset
Located in Somerset, a 20-minute drive from the city of Bath, lies a mellow country house, tucked into the folds of the Mendip Hills. THE PIG-near Bath is famous for its 25 miles of menu, where food is locally sourced within that radius. Not to mention its Kitchen Garden complete with a Smoke House, a wild flower orchard, fruit cages, a greenhouse and buzzy beehives. 
Bedrooms are split into snug, comfy, comfy luxe, big comfy luxe and hideaways, complete with freestanding baths and/or large shower bathrooms. Plus, all rooms at THE PIG-near Bath have a larder that is stocked with vintage treats and locally-sourced snacks if you get the midnight munchies.
Need to unwind? Book in for a facial or massage in the Potting Sheds. Two homely wooden huts secretly tucked away within the garden foliage, sure enough to make you feel completely relaxed.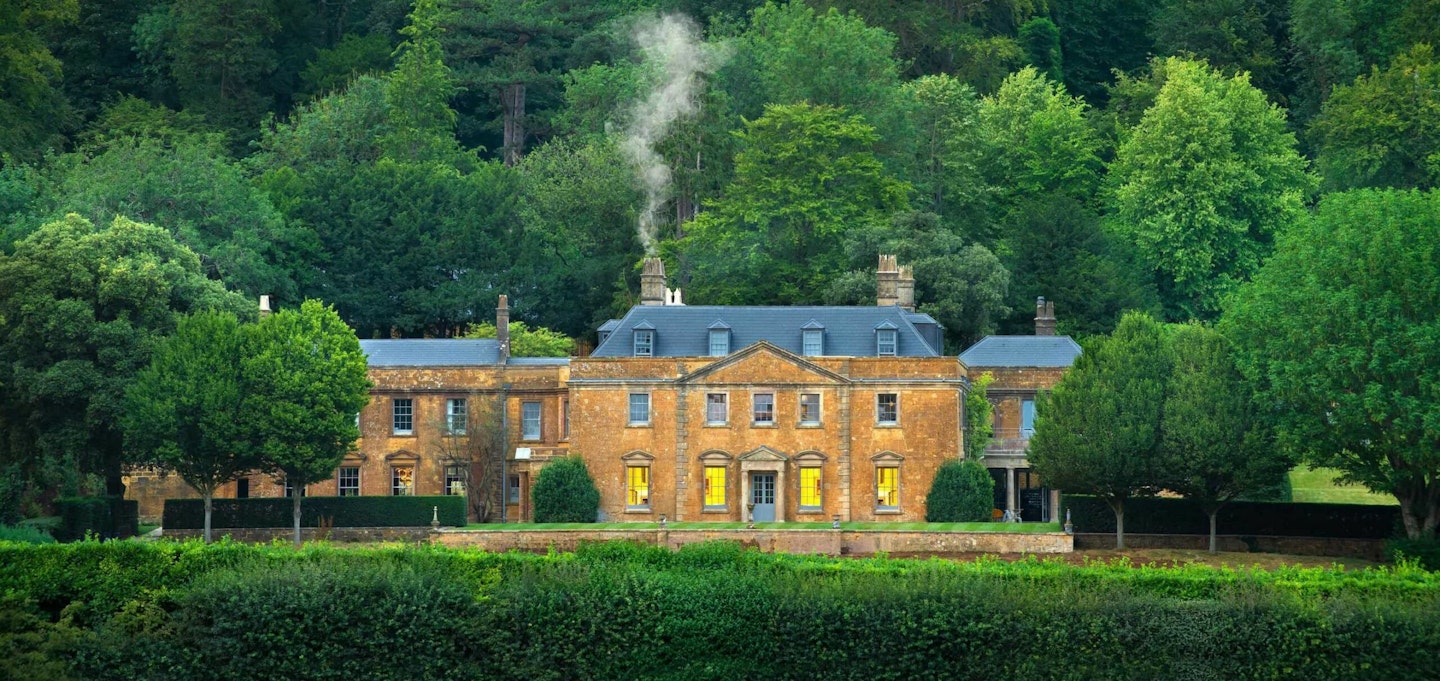 6 of 7
The Newt, Somerset
The Newt in Somerset has acres of splendid gardens, woodland, farmland and cyder orchards to explore. The main house was built in the 17th century, then remodelled in Georgian times. Sip tea in the Library, play croquet on the lawn or enjoy a game of badminton.
Enjoy elegant and seasonal dining, inspired by and gathered from your surroundings. Feast on estate vegetables, the finest cuts from the salt room and dayboat fish from the Dorset coast. Savour the tasting menu, paired with Fine Cyder or something special from the house cellar.
Influenced by thousands of years of horticultural history, take a stroll through acres of formal gardens and perhaps learn something along the way. The hotel shares the land with a host of wildlife; you may spot native deer promenading in the woods or Great Crested newts bathing in the ponds!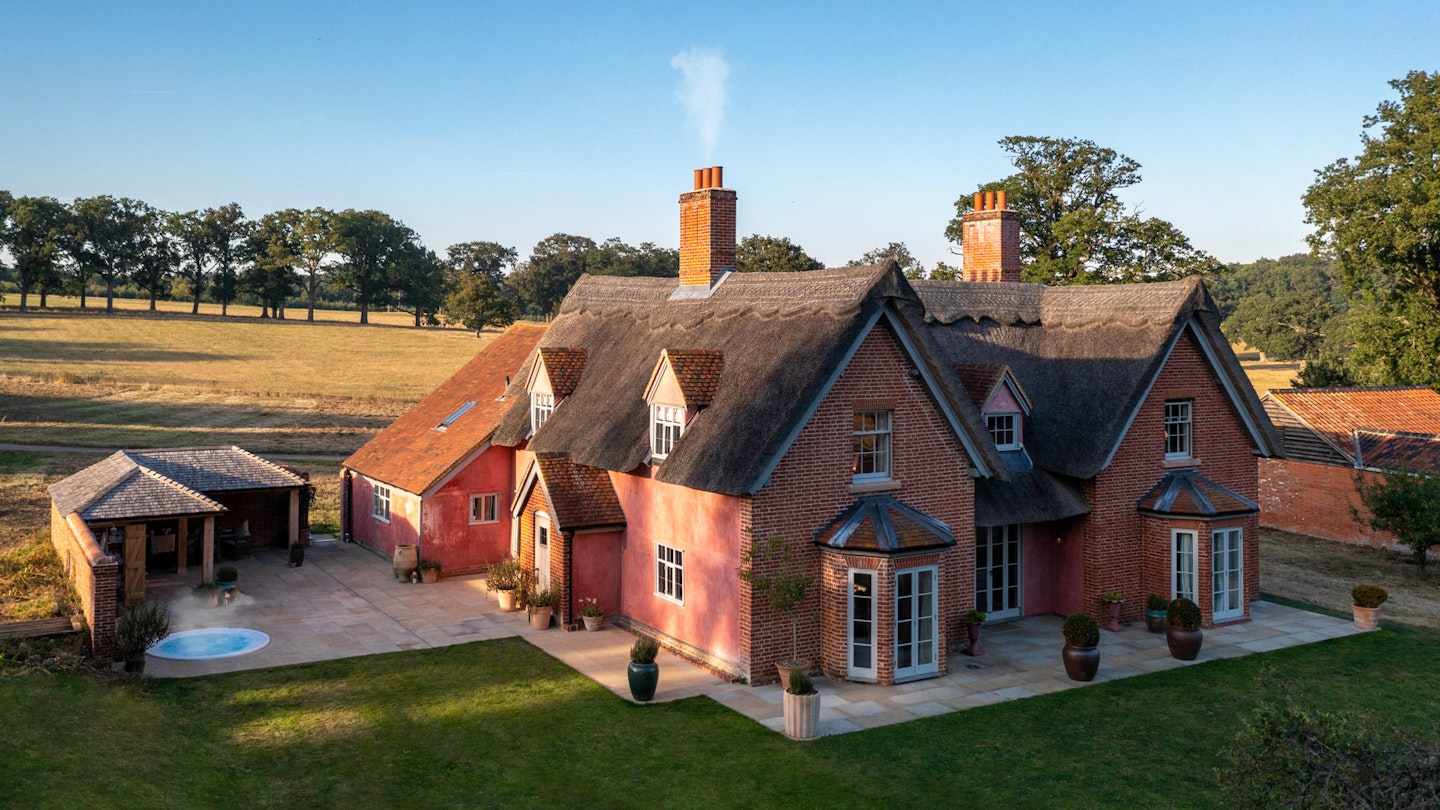 7 of 7
Wilderness Reserve, Suffolk
Wilderness Reserve is an 8000-acre estate of woodland, lakes and rolling pasture, sprinkled with an eclectic collection of historic and traditional Suffolk properties. 
From the grand Grade II listed manor house and restored 15th century barn, to charming, thatched cottages and romantic retreats, Wilderness Reserve is a long-term conservation and restoration project - protecting English nature and breathing new life into historic properties.
The Estate Kitchen is Wilderness Reserve's secret weapon.In-house chefs have trained in some of the country's most prestigious hotels and restaurants. With a wealth of locally sourced seasonal ingredients, for which Suffolk is famous, to work from they have created a range of choices, from delivered menus and hampers through to a fully serviced formal dinner or specialist fire feast. 
Want the relaxation and reinvigoration of a spa but hosted in an exclusive setting? Spa Houses are the indulgent answer. Three of the larger homes have private swimming pools, saunas, steam rooms, hot tubs and treatment rooms, together with outdoor fireplaces and heated dining areas to ensure bliss is self-contained.