Europe. Should we stay or should we go? There's going to be a nationwide vote to decide whether Britain should remain in the European Union or not on June 23rd. Leaving Europe is no longer to pipedream of one Nigel Farage but an actual possibility.
Every British, Irish and Commonwealth person over the age of 18 living in the UK will get to cast their vote and, it seems, as things stand the battle between the ins and the outs is still very much up for grabs.
At the moment we, as a member of the EU, benefit from 'free movement of people', which is one of the founding principles of membership. The idea came about in the wake of the Second World War. It had both a social and an economic goal: it was intended to allow people to move freely across the continent in order to promote European growth and prevent conflict in the future by getting people to integrate and mix more beyond their own borders. However, eurosceptics in this country argue that we don't get that much out of this because more people want to come to the UK than want to leave.
But how would an exit from Europe actually affect life in Britain? The truth is, for all the tabloid headlines about an 'immigration crisis', the talk about how being part of the EU costs us loads of money and the fact that Boris Johnson himself has now started campaigning for us to leave, nobody really knows how it would work. Much like the Scottish Referendum last year, this is unchartered territory and if we did leave there's no telling what the country would actually look like.
Even UKIP knows that young people today are less likely to be eurosceptic than older generations. Perhaps that's because a more multicultrual society is all we've ever known, could leaving the EU change all that? Have you ever considered how many people you encounter in your day-to-day life, friends, family and colleagues will be affected by this? According to the most recent statistics around 3 million people currently living in the UK were born other EU countries.
The Debrief went out in our local area and asked some young European women we cross paths with weekly what they think about the forthcoming vote, whether they're worried about it and whether they think Britain should stay in the EU?
**Rosa Salice, 22, from Italy, aspires to do A PHD at UCL, currently working at Franco Manca in Covent Garden **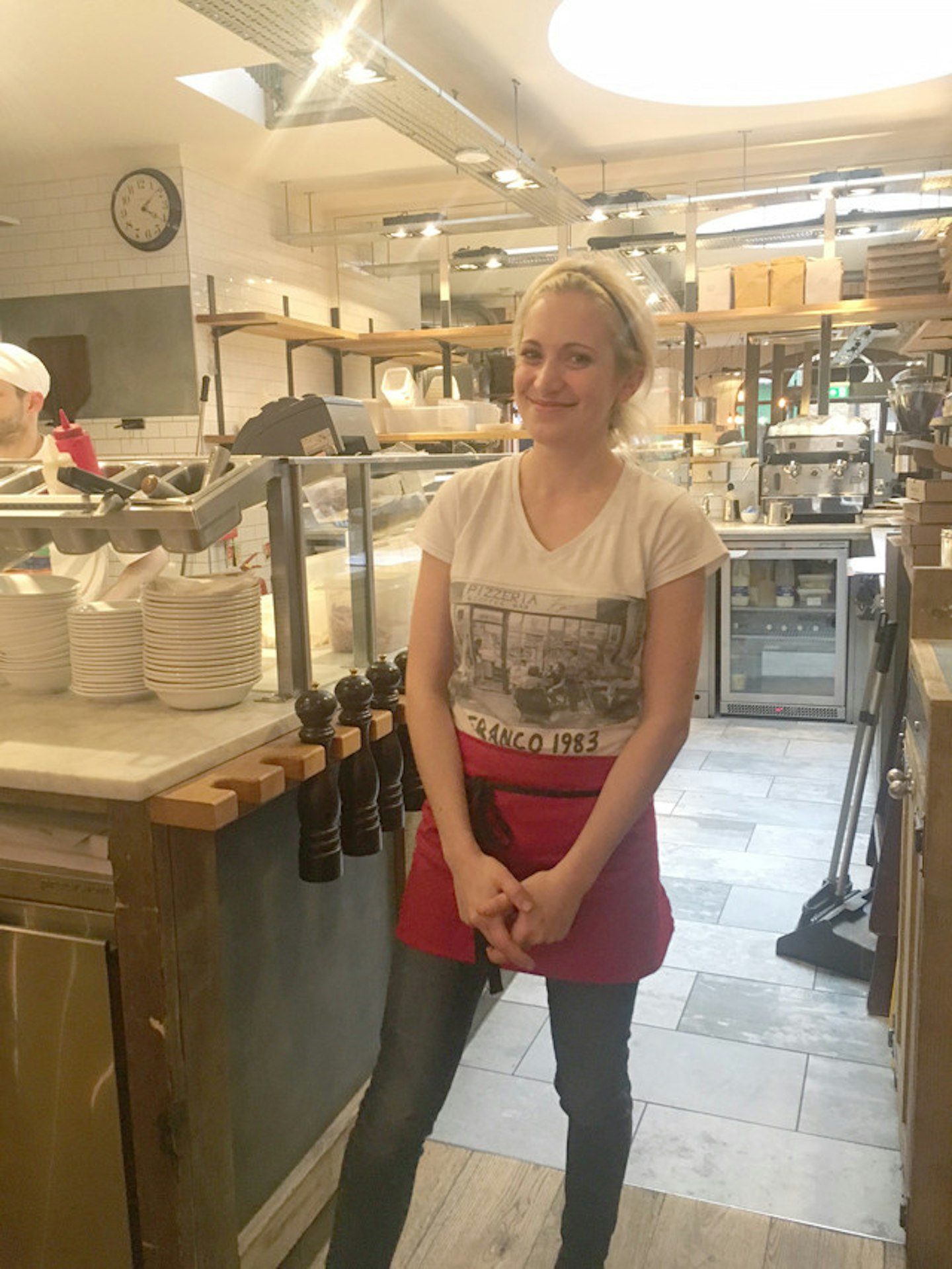 'I'm from the south of Italy, from Calabria. I've been here for 8 months and this is my seventh month working here. I didn't choose to work in an Italian restaurant, it just kind of worked out like this. I came here to improve my English, it's good for me and the pizza is really good. I would like to stay here a long time; I hope to study at university. I don't know whether my application will be successful, I want to study biomedical engineering at UCL. I am passionate about it. I really like this country, I have never been afraid or scared. I find myself feeling very comfortable in London, people are always in a rush but they are warm. I've never got the impression that people don't want immigrants here, not in my own experience. London is a real melting pot – this is the great thing about it, you can find everything here. You can meet people from all over the world, even if you are stressed and busy you can always find your own space in the city. I really hope the UK will stay in the European Union, I think it could be really bad for you and for Europe as well. People in Italy talk about leaving too but I think it's just bullshit – we are stronger together. I don't get it. I am pretty worried.'
**Sylvia Stoyanova, 30, from Bulgaria, Beauty Therapist at Ministry of Waxing in Covent Garden **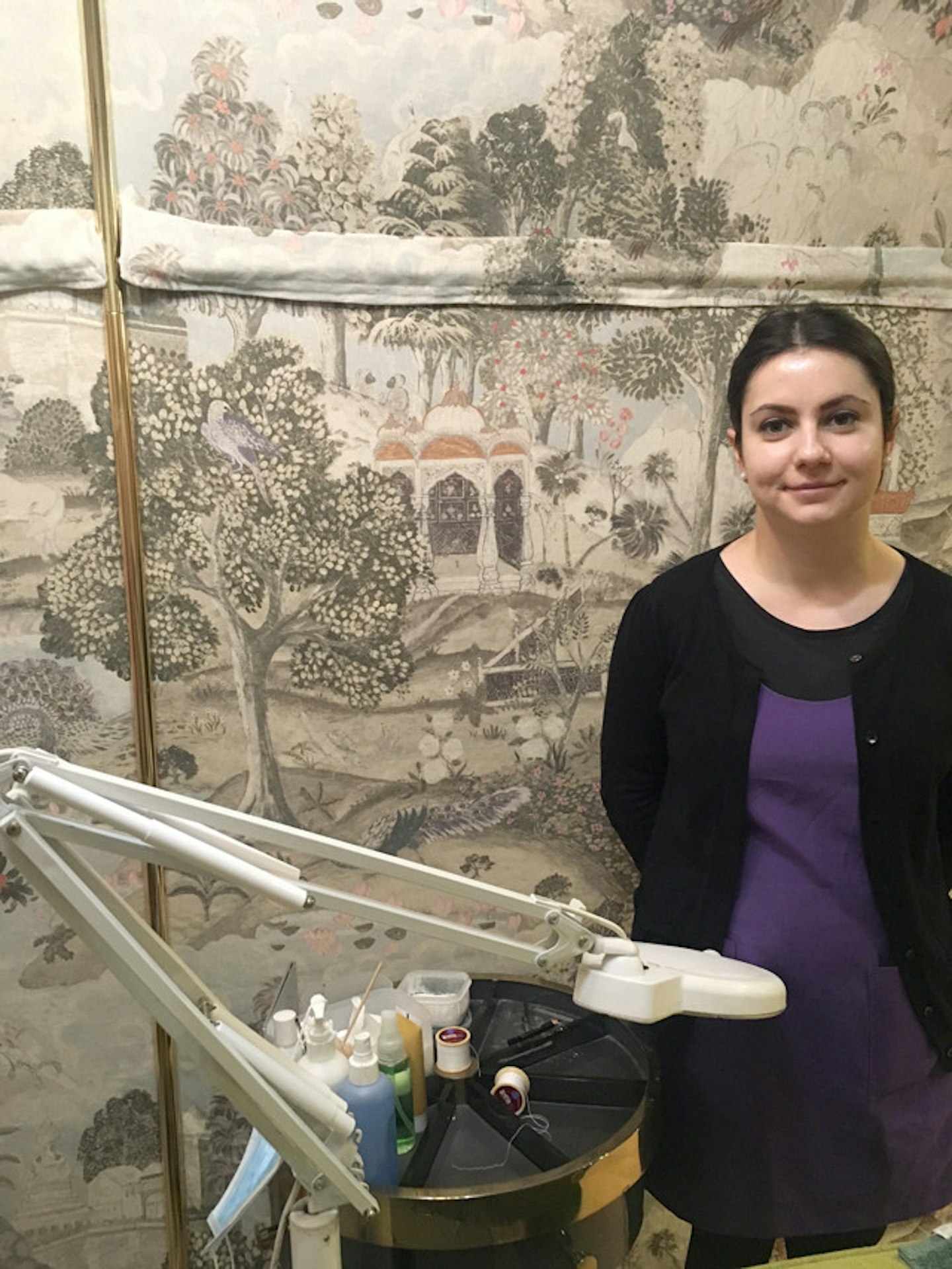 'I'm from Plovdiv in Bulgaria, it's the second biggest city in the country. I've lived in London for 12 years. I was 17 when I left Bulgaria, my parents moved here for work. It was not my choice, then I started studying and working, now I prefer London. I like it here but I am worried about the referendum. Last year, because of all these changes I was prompted to sort out my British passport, after 12 years in the country. Now I have a British passport, because of the changes that might happen. I didn't know what was going to happen so I got my passport sorted out, now I don't worry so much. However, my parents and my brother live her, they don't want a British passport – they're ready to go back if they have to but I'm not sure I would want to go back. It's good to have the option. I think it's good that you will have a vote, politicians need to listen to the nation, what people want and how they feel.'
**Ksenia Kuzentsova, 22, from Estonia, Student at University of Greenwich & part time burrito maker at Benito's Hat in Covent Garden **
'I'm from the capital city in Estonia, from Tallinn. My parents are still there; I will have been in London for two years in the summer. I like it here but it's quite pricey. I'm here to study, I don't think I would stay here after my degree is finished. I would plan to move somewhere else. I'm not entirely sure how the vote on Europe will end up for your country or for me personally. But, as I see it, there will always be somewhere to move to. I think you can make it anywhere if you try really hard so I'll be fine with either decision. However, I think it will be a shame if it gets harder for people like me to come and study here, it's a great opportunity. I understand, from my point of view this [being able to move to the UK so easily] is a good thing but I'm sure, if you go deeper, there are two sides to the story.'
Michele Cossu, 29, works in an Italian deli by The Strand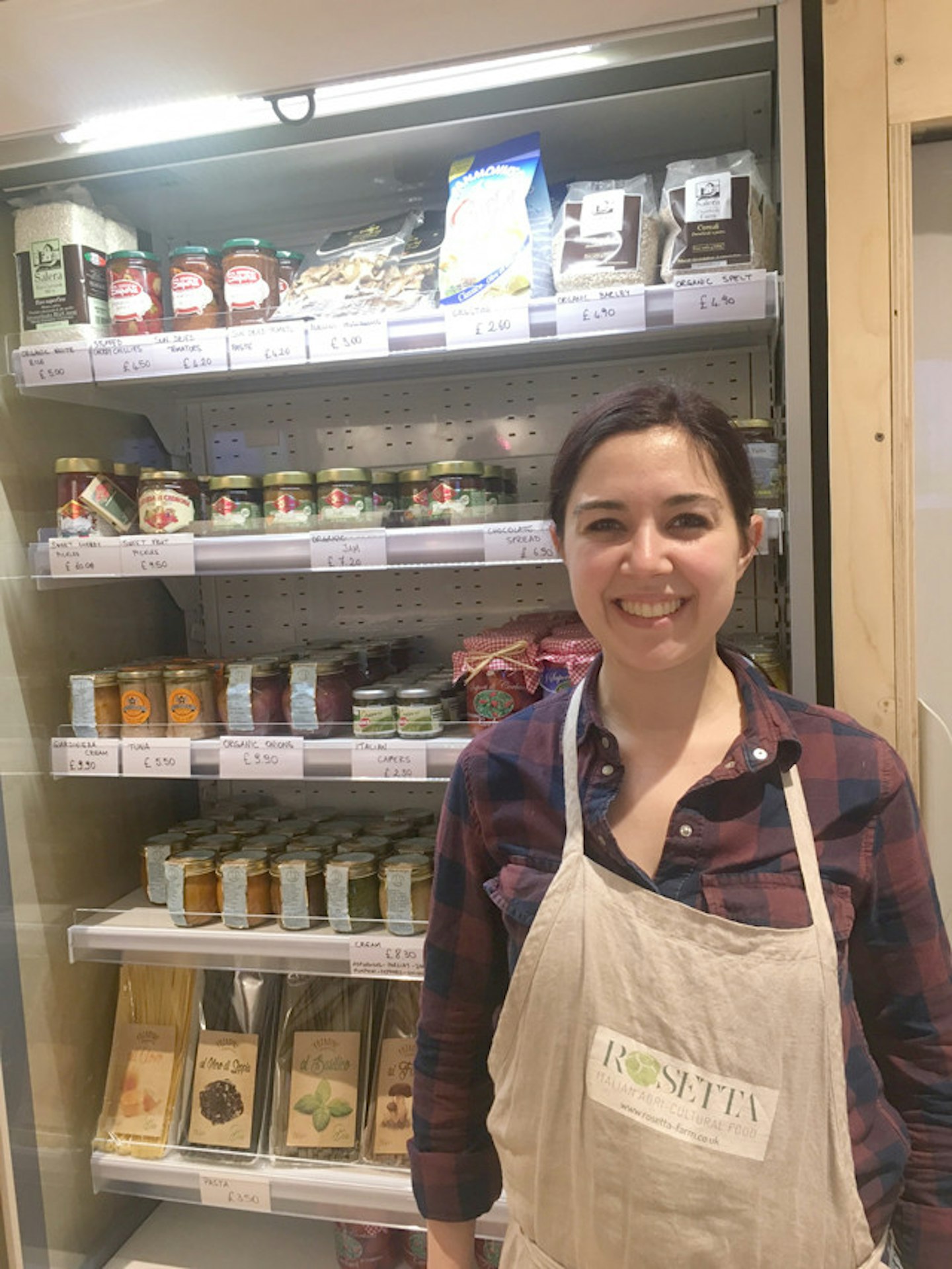 'I come from Sardinia. I've lived in the UK for two years, I came to London because my boyfriend wanted to come here to improve his English. In my country there isn't much work so we came here to try and find work and improve our English. I like it here, but I don't know how long I will stay here. It's very expensive here, it's OK for work, we live in a house with six other people…so I don't know if it's possible to stay long-term. I hope you will vote no in the referendum on Europe, because it's easier to come here. This shop, also, could suffer. It might be more difficult – all of our products come from Italy! Italy is famous for its food, for me it's very nice to come here and share that. The response of our customers is really positive. Around here you have Italian, Lebanese, French…everything. I do worry that I will have to leave. Right now I can choose whether I stay here or have to go home, but if you vote no in the referendum I might not have a choice.'
Like this? You might also be interesed in:
What Goes On At Yarl's Wood Should Be A National Scandal So Why Isn't It?
How Does George Osborne's 'Next Generation' Budget Actually Add Up For Millennials?
Follow Vicky on Twitter @Victoria_Spratt
This article originally appeared on The Debrief.