He's a reality TV star, endorsed by the KKK, who brags about sexual assault. So what will President Trump mean for women? New York magazine writer Marin Cogan reports from Washington.
Now that the unthinkable has happened in the United States, those of us who live here are trying to figure out what it means for our country and the world.
Perhaps most troubling is what this means for women.
According to the exit polls, Trump won white voters across the board, including 53% of white females. Interviews with women who voted for him indicated they either didn't believe the 12 women accusing Trump of sexual assault or didn't think the accusations were disqualifying.
"The fact that he said something crude is not going to change my mind about the good he can do for our country," noted one female voter to The New York Times.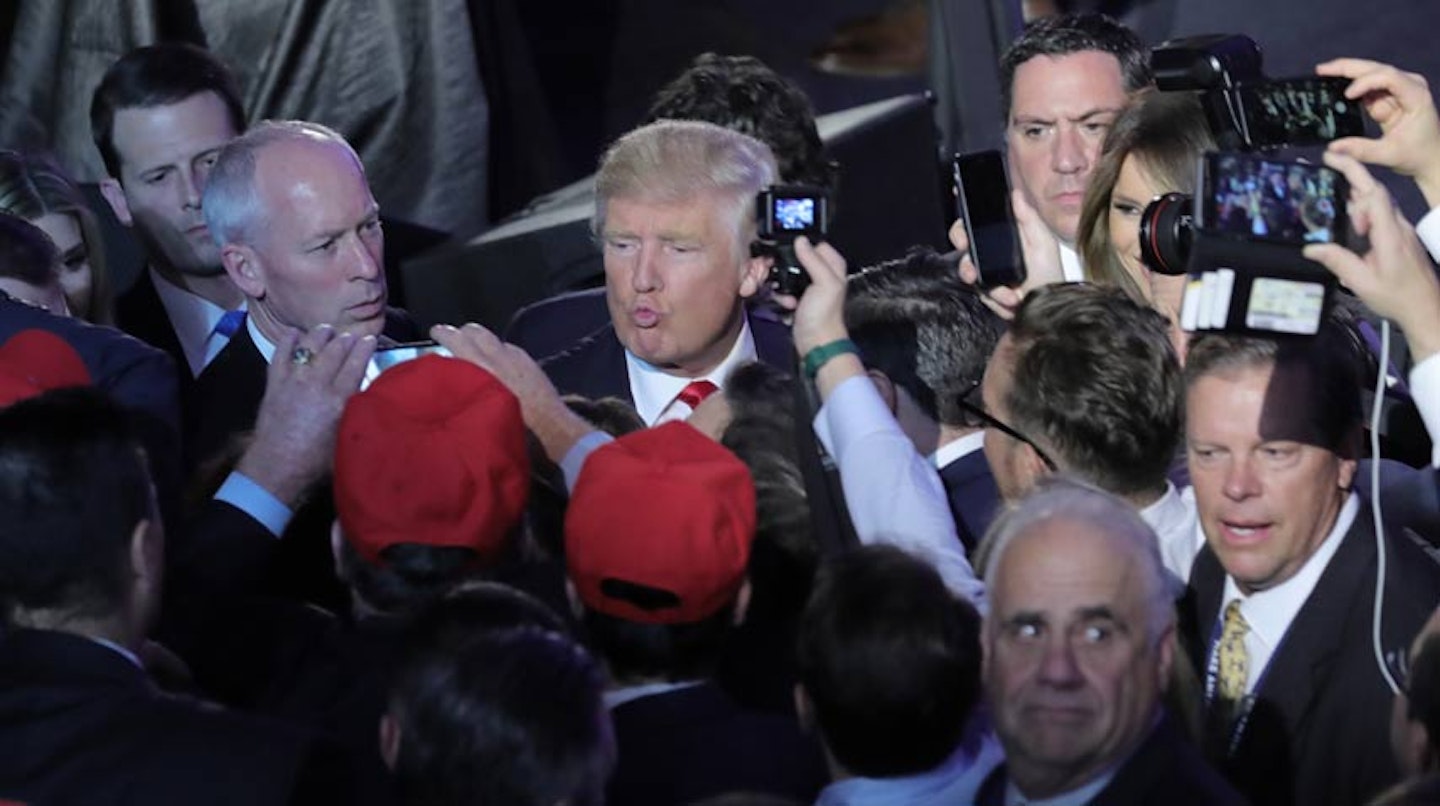 That Trump has now been elected President is a stark and heartbreaking reminder for many of us, including me, of our society's indifference to violence against women. It's also an endorsement of his behaviour. One of the scariest aspects of our new political landscape is that we don't know what Donald Trump will do as President. Throughout the campaign he was unpredictable, with policy plans lost to stoking racial resentments.
But early signs of his Cabinet plans are starting to emerge. Former Republican House Speaker Newt Gingrich is an early favourite for Secretary of State, one-time New York Mayor Rudy Giuliani is being considered for Attorney General, and former Alaska Governor Sarah Palin is tipped for Secretary of the Interior. While Palin's role would be relatively minor, Gingrich is strongly pro-military and would likely pursue an even more aggressive foreign policy in the Middle East, while Giuliani earnestly floated the idea that Hillary Clinton should be jailed for her email scandal.
As President, Trump, 70, will have the opportunity to appoint justices to our Supreme Court. Getting the court to overturn the law ensuring abortion rights across America has been a major goal of the religious right in this country for decades. Trump has said he will appoint justices who are opposed to abortion rights. At one stage during his campaign, Trump said he believed women should be punished for having abortions, although he later reversed his position.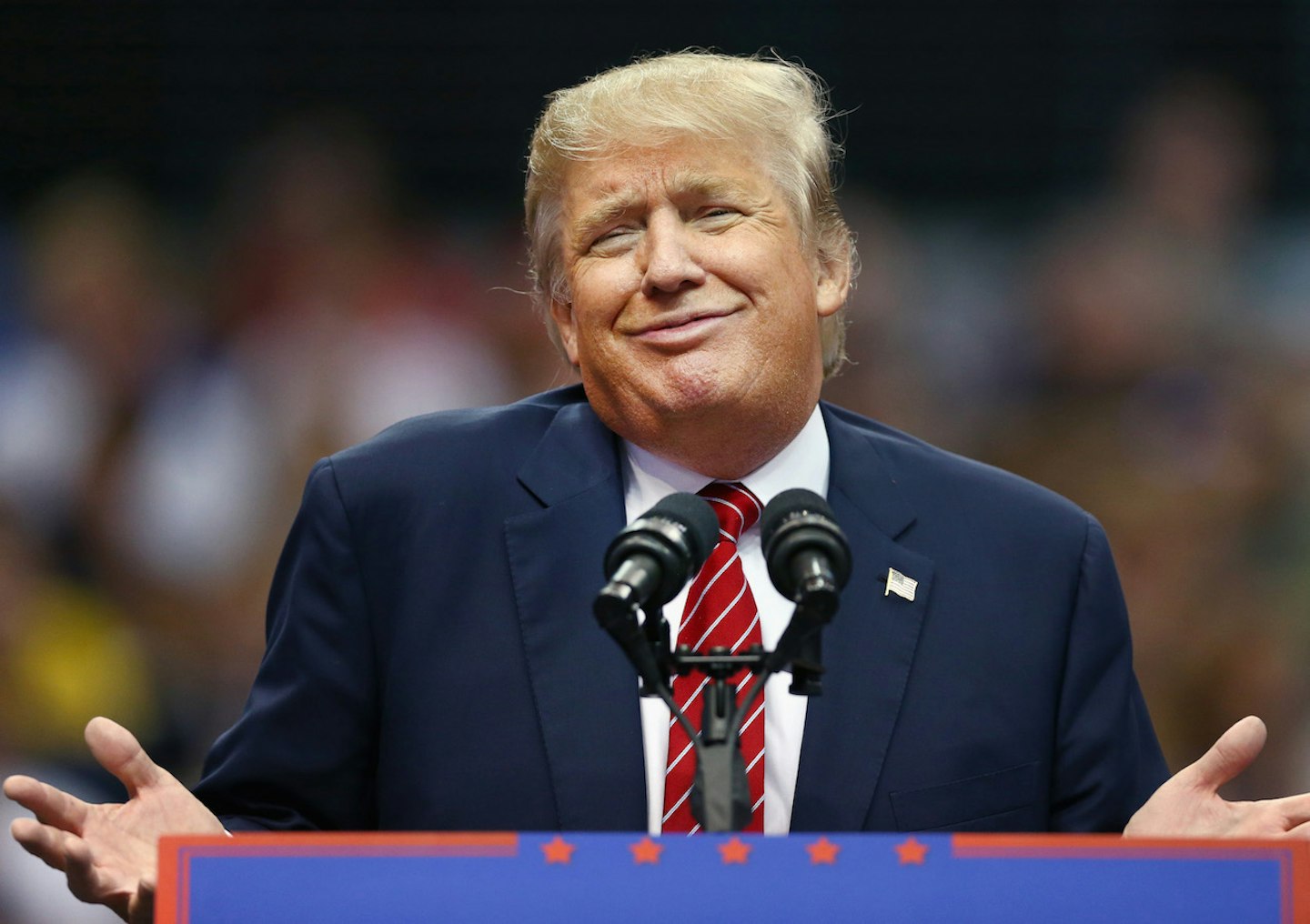 It is also important to note what was lost. The result was a rejection of a candidate who had proposed to put the needs of women and children at the very centre of her policy platform. Hillary Clinton was promising to institute 12 weeks of paid family medical leave. Trump's family-leave plan, introduced by his daughter Ivanka, proposes only six weeks of leave and is for new mothers only. It would provide tax deductions for childcare but would do little to address the exploding costs for low income workers. That would be a marginal improvement over the status quo, but would do little to truly reflect the needs of women in the workplace.
If Donald Trump governs the way he campaigned, America's constitutional democracy is in deep trouble. Our President-elect has vowed to ban Muslims from entering the United States, called for a wall to keep out Mexican immigrants and promised to return 'law and order' to the country – a thinly veiled threat to black Americans whose lives are unjustly threatened by the police.
Despite his sombre acceptance speech, his campaign rhetoric lit the same match as Brexit: reinforcing and enabling public narrow-mindedness.
While Donald Trump has had powerful women in his inner circle, the overwhelming evidence suggests that he does not respect women. He spent almost no time speaking directly to them on the campaign trail and, when he did, it was primarily to lob sexist insults at those who dared oppose him.
So what will his presidency mean for us? When Barack Obama said, 'We are now all rooting for his success in uniting and leading the country'. We just hope it doesn't come at the cost of progress for the nation's women.
What now for Hillary?
Sarah-Jane Mee was in New York and Washington last week reporting live on the election for Sky News Sunrise.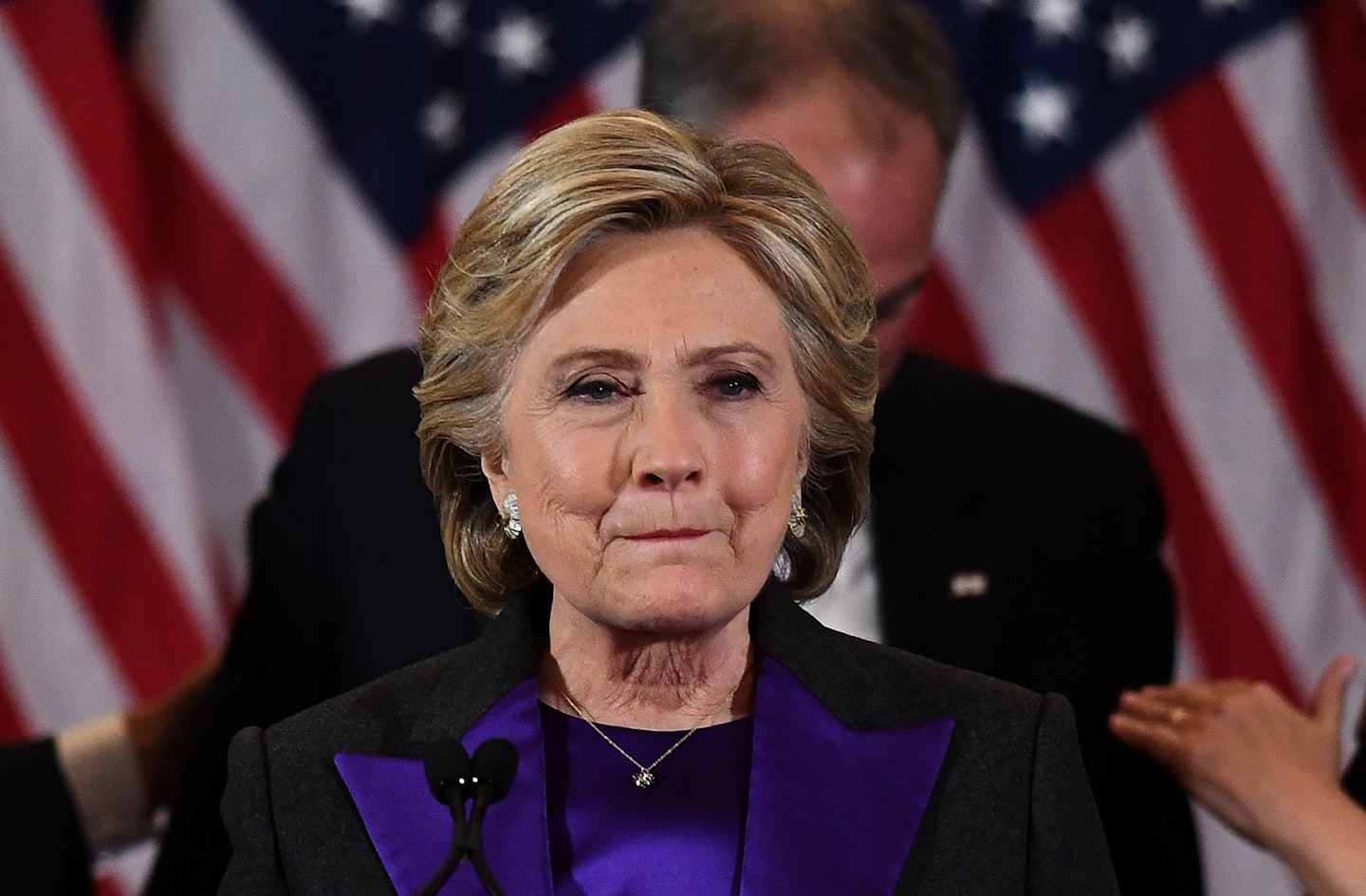 There was to be a symbolic firework display over the glass ceiling of the Javits Center in New York, where Hillary Clinton had planned to celebrate her historic victory onTuesday night. Instead, half a day later, she emerged to deliver her concession speech.
"This is painful and will be for a long time," said the former Secretary of State – her husband and former President, Bill, at her side. Her defeat was palpable, yet dignified. And those on the ground, including myself, reporting the aftermath of one of the most dramatic events in American history, won't be expecting to see the woman who was widely touted to be America's first female President in the public eye any time soon.
Instead of gathering her cabinet, she is with her family in upstate New York, recovering from a second defeat in her bid to make history.
The election result has left many women in America asking if they are now back to square one. Clinton will not let that happen – she says she wants to work with President Trump to protect what she believes in –
of which women's rights is at the heart.
For the women who supported Clinton, #ImWithHer has become #ImStillWithHer.
Jessica Tarlov, Democratic strategist and one of the millions of millennial women who supported her, said Hillary will concentrate on her work with the Clinton Foundation and will want her political legacy to encourage someone else to finish the job.
"There's still widespread interest – upwards of 80% – in a female President, it's just clear that Hillary wasn't that choice for Americans. Feminism in the 21st century is radically different than in previous decades and Clinton ran up against a group of women who see their identity as much more complex than just gender first and foremost."
Priscilla Alvarez, assistant editor of The Atlantic in Washington, says Clinton won't run again – this was her second and final defeat. "Hillary Clinton didn't win the presidential election, but she made history nevertheless as the first female presidential nominee of any major party in the United States. In her concession speech, she struck an optimistic tone saying the glass ceiling will be broken soon enough."
But for now, under Trump, that glass ceiling stays intact.
The Women Who Got Trump To The White House
He's been caught on record calling ladies 'pigs', 'slobs' and 'disgusting animals'. But as Donald Trump wins the election, we look at the women who helped propel the most misogynistic President in living memory into the White House...
Kellyanne Conway: Trump's campaign manager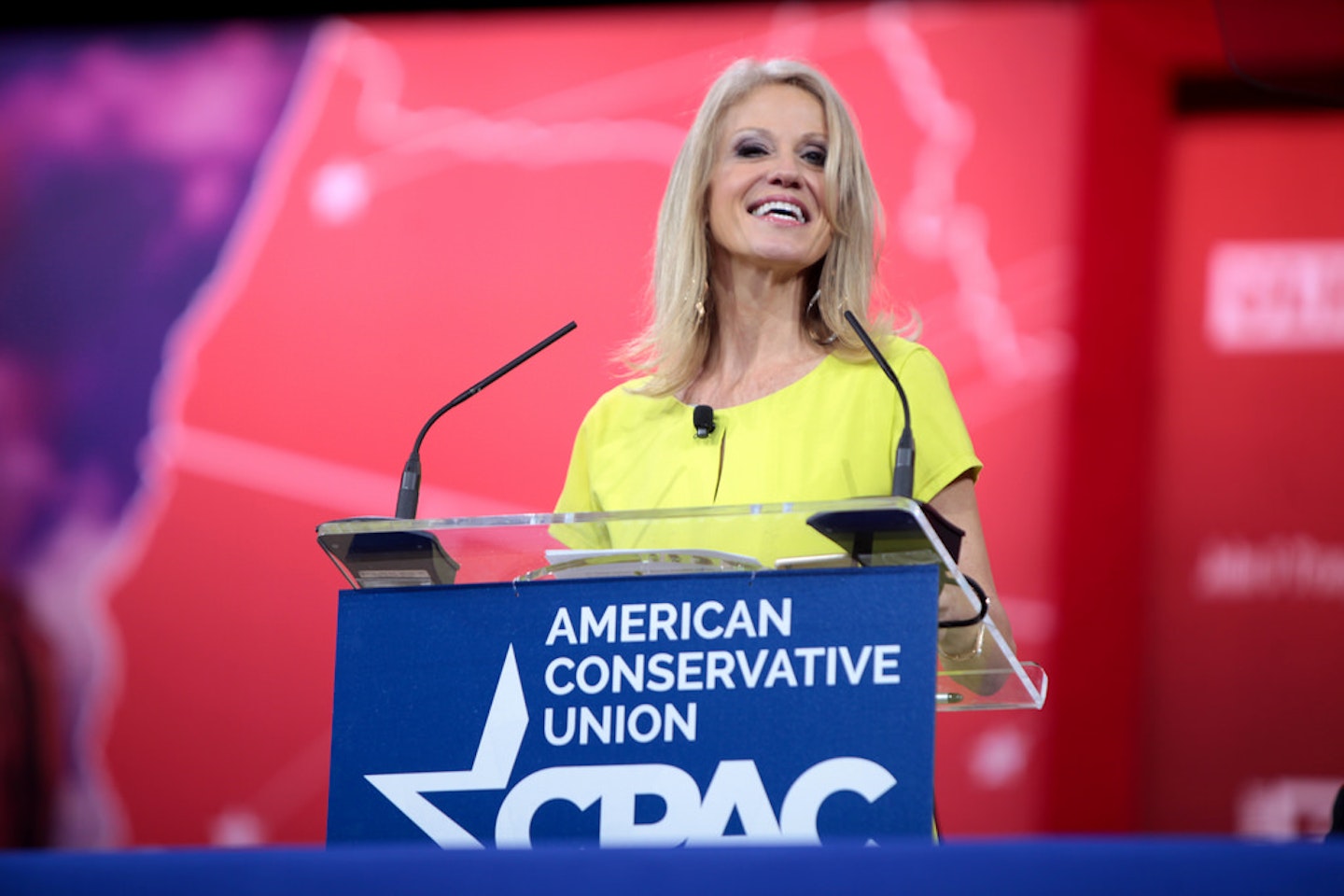 The former lawyer is president and CEO of The Polling Company/WomanTrend. And while she couldn't deliver the same numbers of women as Hillary, Conway managed to improve Trump's image, despite serious hurdles such as sexual assault allegations. In her book, What Women Really Want, she suggests 'women are getting what they need by rejecting outdated traditions'.
Melania Trump: His wife and America's next FLOTUS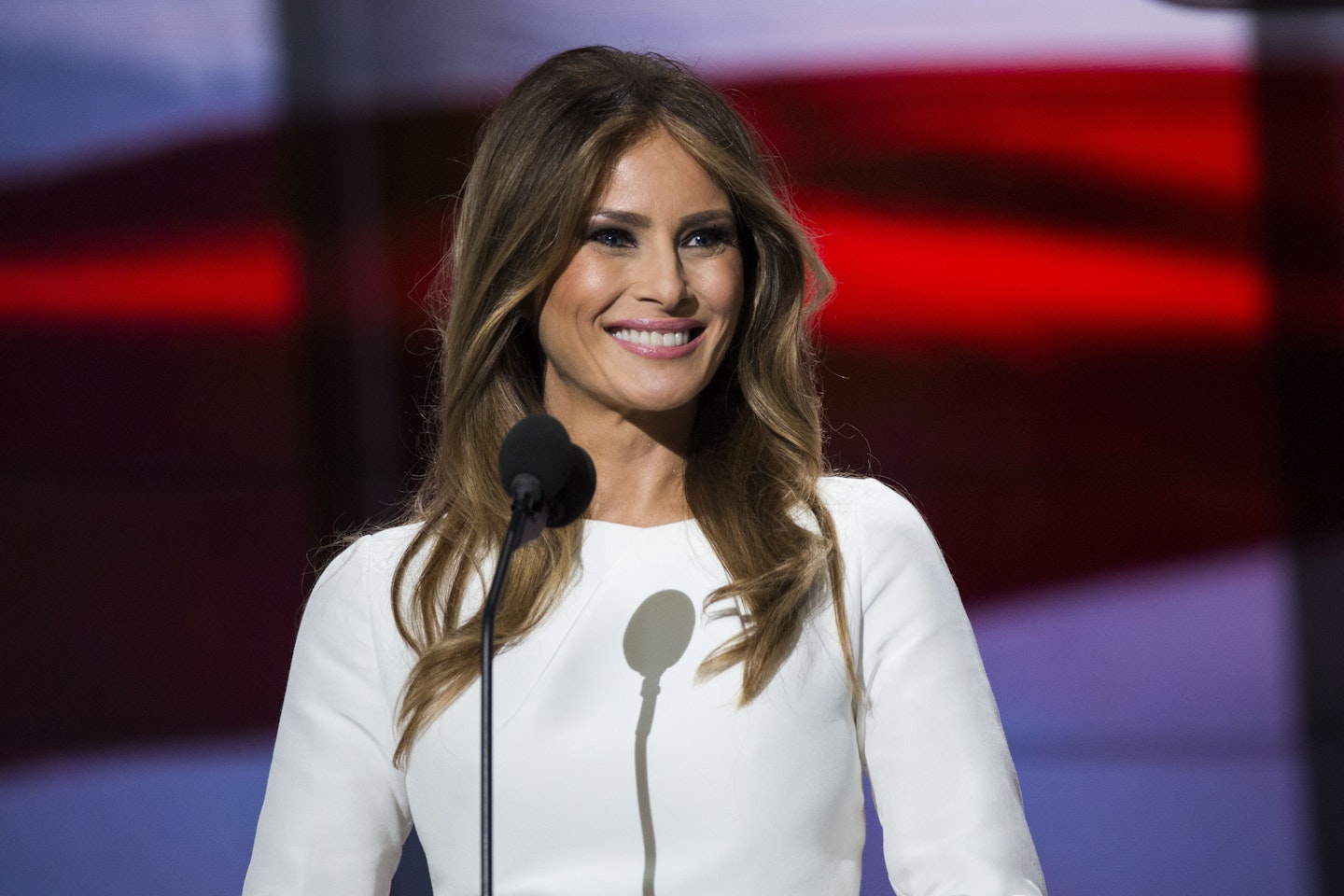 She's the first third wife to make it to the White House, but the 46-year-old Yugoslavia-born former model who posed naked for GQ in 2000 once quipped she'd be a 'traditional' First Lady "like Betty Ford or Jackie Kennedy. I would stand by him." Her only moment in the limelight during the campaign was when she plagiarised Michelle Obama's speech on the opening night of the Republican National Convention. She has said her 'cause' may be cyberbullying, which has led to widespread criticism, given her husband's reputation.
Ivanka Trump: Donald's eldest daughter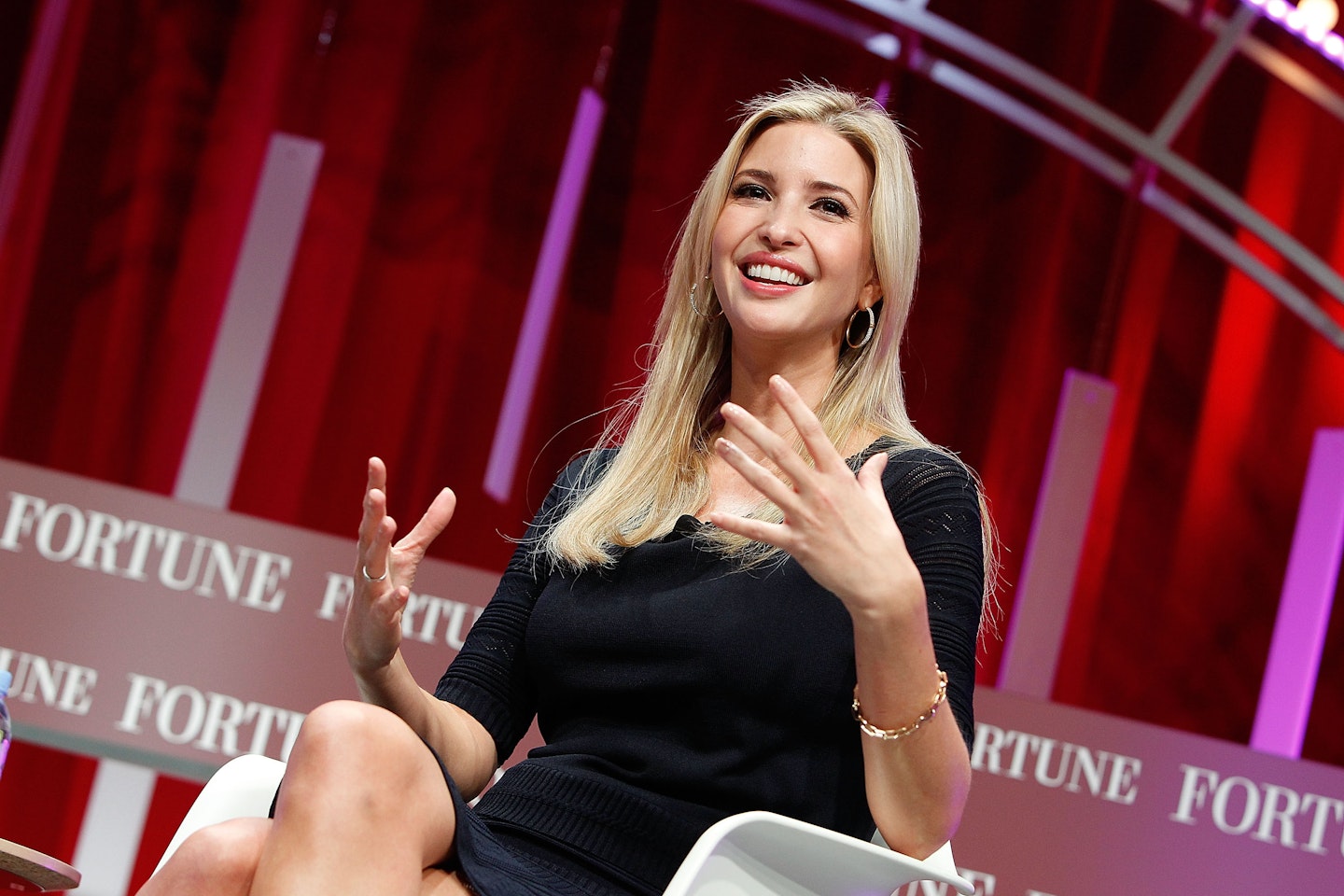 The 35-year-old mother-of-three has been hailed as one of the most important people in Trump's campaign. She's an entrepreneur, executive vice-president of The Trump Organisation and has raised feminist issues like equal pay, rarely brought to light by her President father. The daughter of Ivana Trump also has a long-standing friendship with Chelsea Clinton, daughter of Hillary and Bill. Often touted as her father's 'favourite', Trump once famously said of his eldest: "If Ivanka wasn't my daughter, perhaps I'd be dating her."
Tiffany Trump: Donald's youngest daughter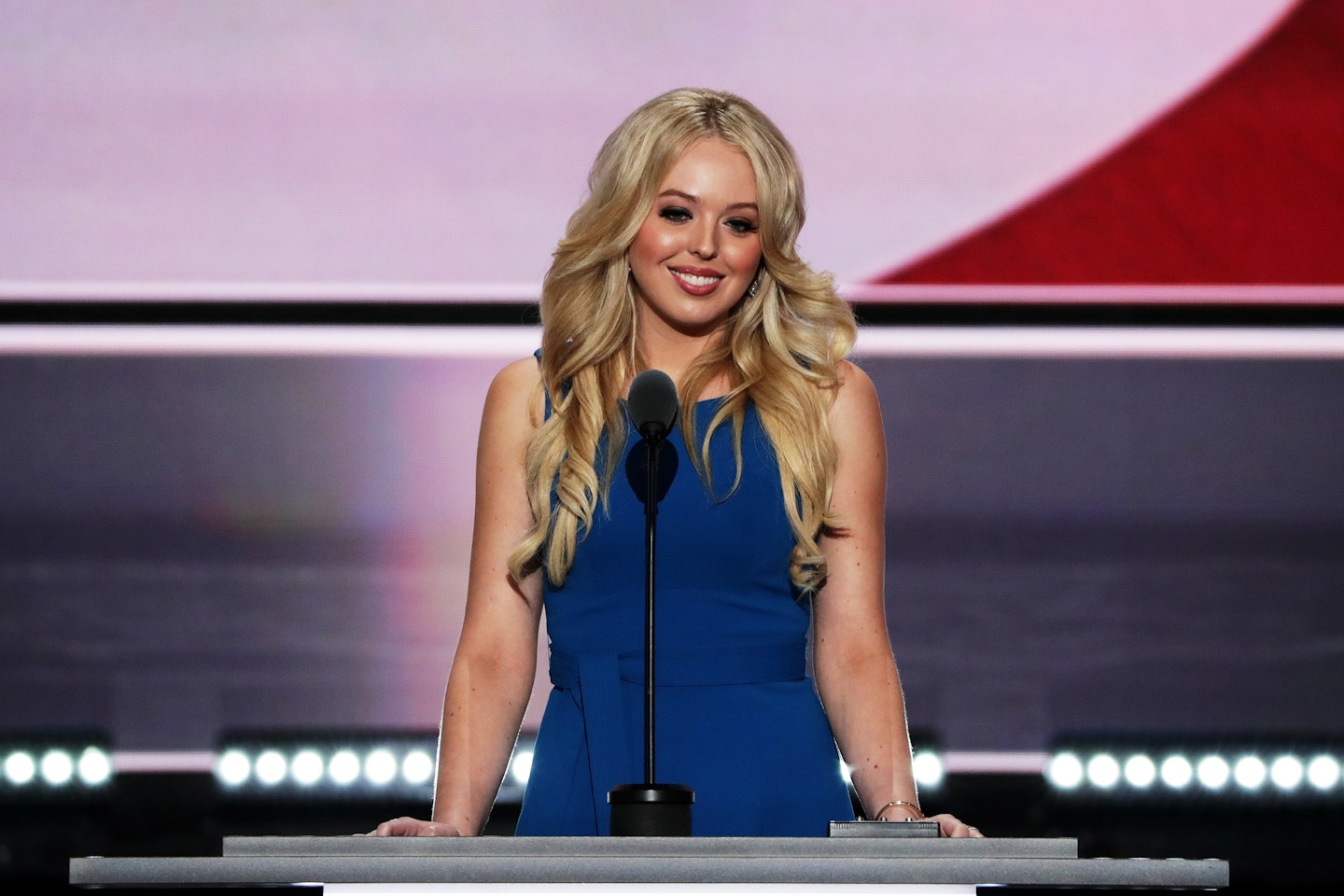 The 22-year-old graduate kept herself relatively out of the limelight during the campaign, until a speech a week before Americans went to the polls. Much to her father's embarrassment, she's dating a Democrat who expressed support for Hillary Clinton on social media. But her dad did admit in an interview that he's proud of Tiffany "to a lesser extent" than his other children.
Hope Hicks: Trump's press secretary
At 27, she had no political experience prior to the Trump campaign and her penchant for ignoring journalists' requests earned her a parody Twitter account called Hope Hicks Did Not Respond. Her job includes sending Trump's tweets and being the sole gatekeeper for his media requests – she alone decides which reporters get to speak with him. She also used to work as a Ralph Lauren model.
Read more like this:
Everything You Need To Know About America's New First Family
Female Celebrities React To Trump's Victory In US Presidential Election