When Johnny Depp and Amber Heard got married on his private island in the Bahamas in February 2015, it seemed like a Hollywood fairytale. Now, after separating in 2017, the love story is decidedly over: Johnny lost a libel case against The Sun, concerning an article that called him a 'wife beater' while Amber lost a $50m defamation case in the US over an op-ed she wrote referencing her experience of domestic abuse.
But before they met, Johnny dated a catwalk of beautiful, accomplished women, not least his first wife Lori Anne Allison and long-term partner Vanessa Paradis. He and Vanessa were together for 14 years and had two children together – Lily Rose and Jack – but they never got engaged, let alone married. It seems strange, considering he has form in putting a ring on it. The Pirates of the Caribbean actor has been engaged not one, not two, not, three, not four, not five but SIX times if you include Amber. So let's look back at his engagement history, starting where it all began with Lori Anne Allison.
Johnny Depp's Relationship Timeline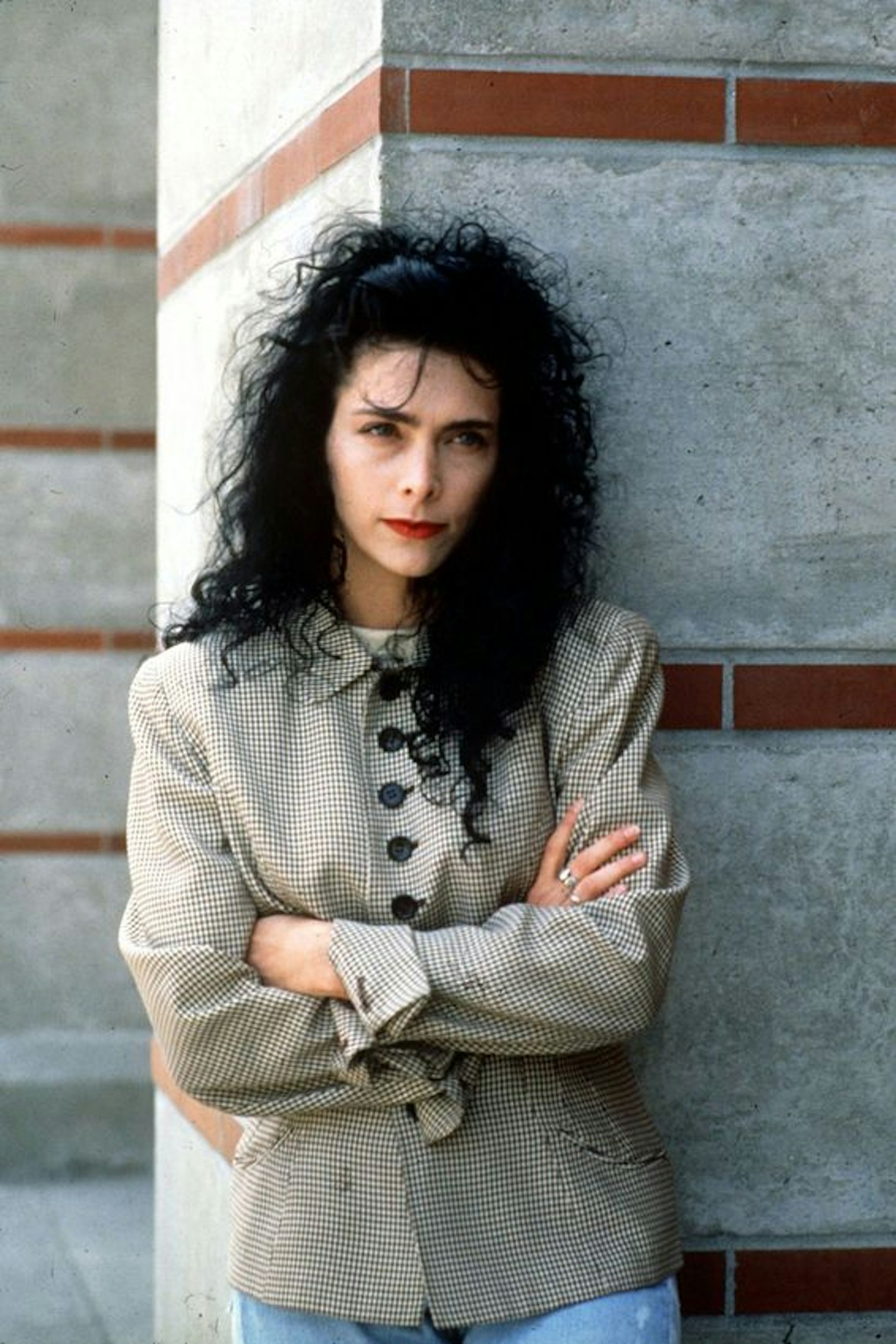 1 of 6
1. Lori Anne Allison, make up artist
Lori Anne Allison was Johnny's first wife. She was a make-up artist and the couple were married when Johnny was just 20 years old. It wasn't to last for the couple and they got divorced after just over two years together in 1986. Lori Anne Allison moved to Los Angeles in the 1980s to start a career in the music industry - it has been reported she dreamed of being a record producer. But after becoming partially deaf in her left ear, Lori Anne Allison began her career as a professional make up artist and her friend Christina Applegate gave her a job in television. Lori Anne Allison was also the sister of Johnny Depp band's bass player and singer.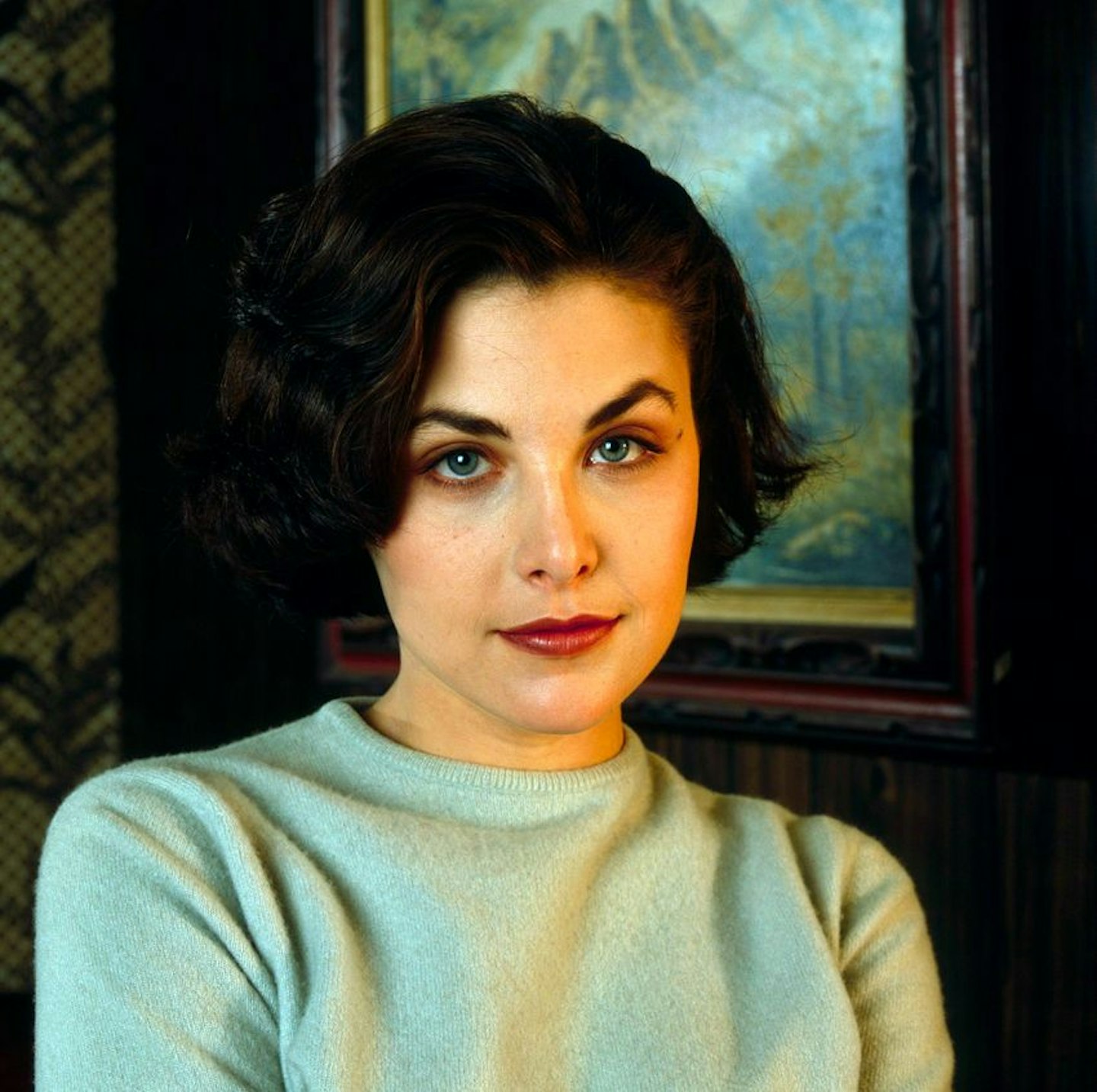 2 of 6
2. Sherilyn Fenn
Actress Sherilyn and Johnny met in 1985 on the set of a student film named Dummies after he'd split from Lori Anne Allison. He even wrote Sherilyn's name across his helmet in the film Platoon – romantic huh? They got engaged to one another but again it wasn't too last and they split after three and a half years.
3 of 6
3. Jennifer Grey
Er, what? Johnny was apparently once engaged to the Dirty Dancing star in 1989. The details of their tryst are pretty vague and she went on to marry Clark Gregg in 2001. However, according to reports she had wowed him with her dancing – we wonder if they tried out the DD lift together…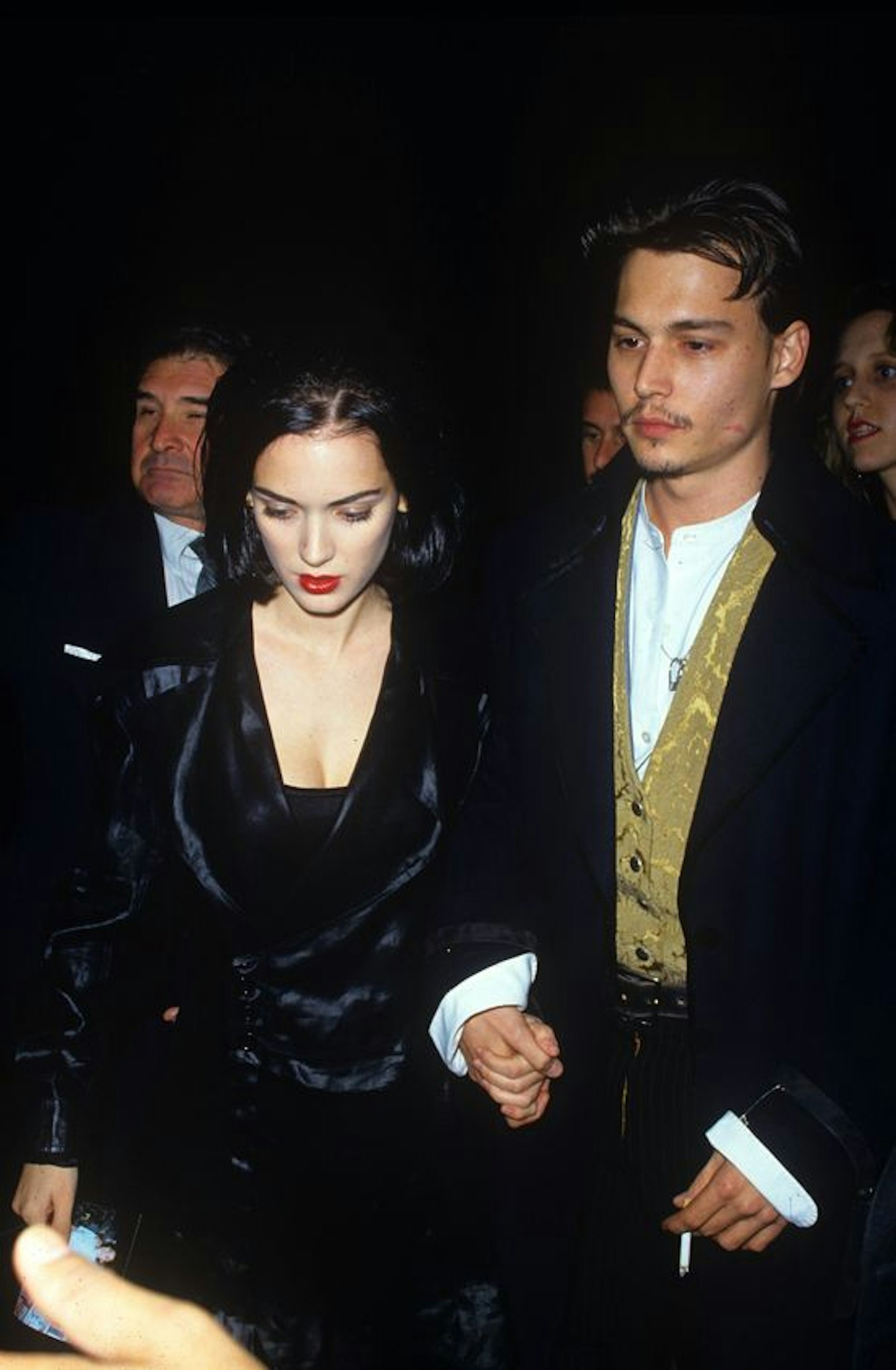 4 of 6
4. Winona Ryder
Ah Johnny and Winona, we thought this one might last forever and apparently so did he: Johnny got a tattoo which read, 'Winona Forever.' But when they broke up in 1993 – calling off their engagement at the same time - he had it changed to Wino Forever – nothing like a permanent ode to Chardonnay on your body, eh?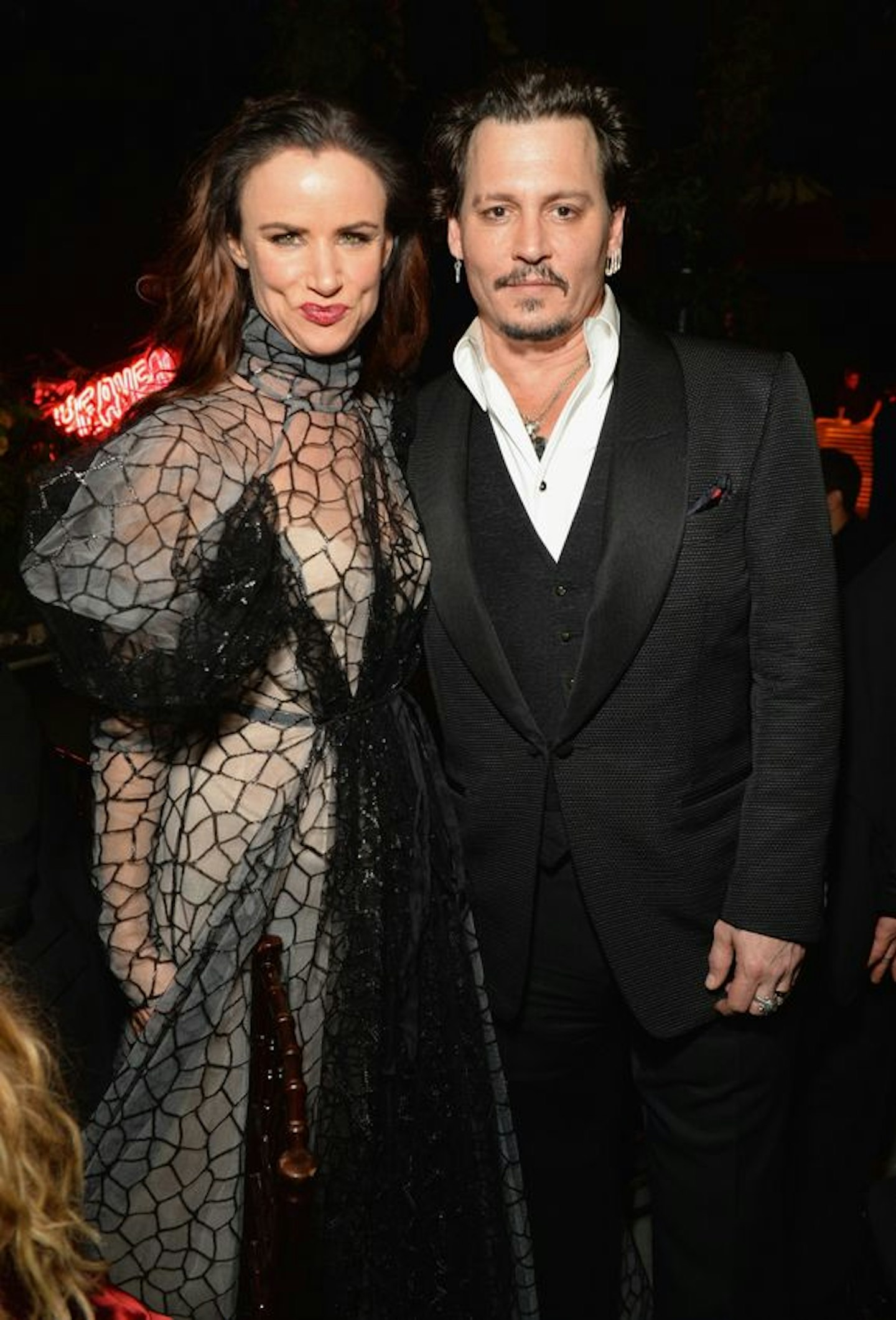 5 of 6
5. Juliette Lewis
Johnny and Juliette began dating not long after he split from Winona. They ALSO apparently got engaged, but they never made it down the aisle either. Seems to be a bit of a pattern here eh, John?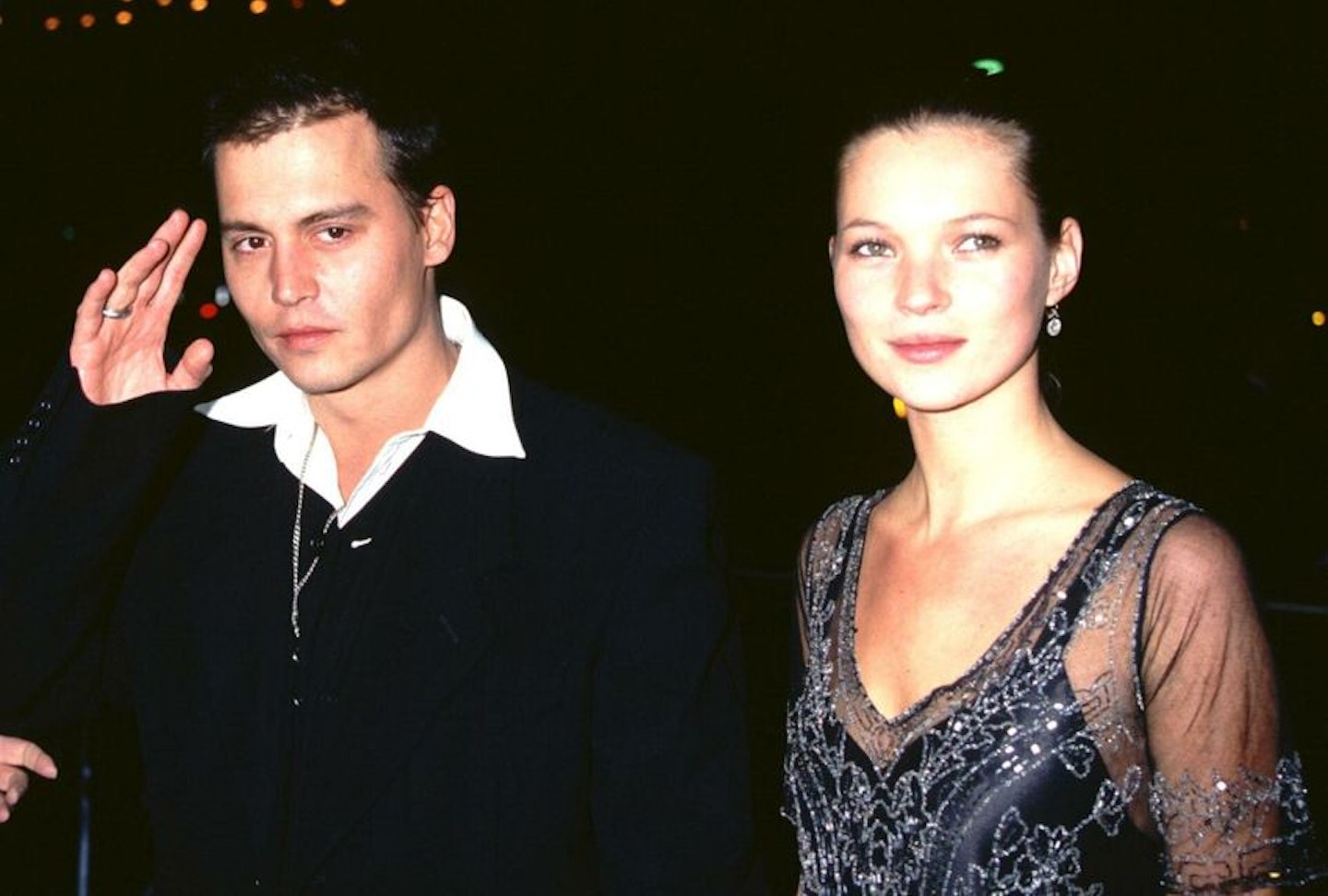 6 of 6
6. Kate Moss
They weren't TECHNICALLY engaged but we can't not mention the wondrous Johnny and Kate. Moss has said in an interview about her relationship with Johnny: "There's nobody that's ever really been able to take care of me. Johnny did for a bit. I believed what he said. Like if I said, 'What do I do?,' he'd tell me. And that's what I missed when I left. I really lost that gauge of somebody I could trust. Nightmare. Years and years of crying. Oh, the tears!"
READ MORE: Sorry Jess Glynne, But Being Turned Away From A Restaurant For Wearing Joggers Isn't Discrimination