I thought I had it all planned out. When I was deciding to become a solo mum, I thought of how I'd handle difficulties, problems and emergencies. I spoke to friends and family who I hoped would be there to share the highs and lows of family life. But I never factored in a global pandemic.
Covid-19has shown up the flaws in everyone's back-up plans, whether they're living alone, in a huge family, or – like me – a single parent. One solo mum friend said it's everything she's ever worried about in one go, from work with no backup childcare and job loss, to coping with isolation, to being hospitalised or dying and deciding who will bring up her children - and it all seems so real.
In a standard emergency, I can ask my mum for help. But given she's nudging the elderly category, in a coronavirus emergency I don't want to risk her health.
My brother, who looked after me while I was unwell in pregnancy, developed a terrible cough a month ago - worse than any he's had previously. He didn't qualify for coronavirus testing, having not been to China. A wise doctor told him to self-isolate. But without knowing the cause, he needs to be cautious because his lungs are still struggling. My sister-in-law, who was there for the birth of both my children, is looking after my nephews.
So, suddenly, I feel that in these unprecedented times my back-up plans have been shaken.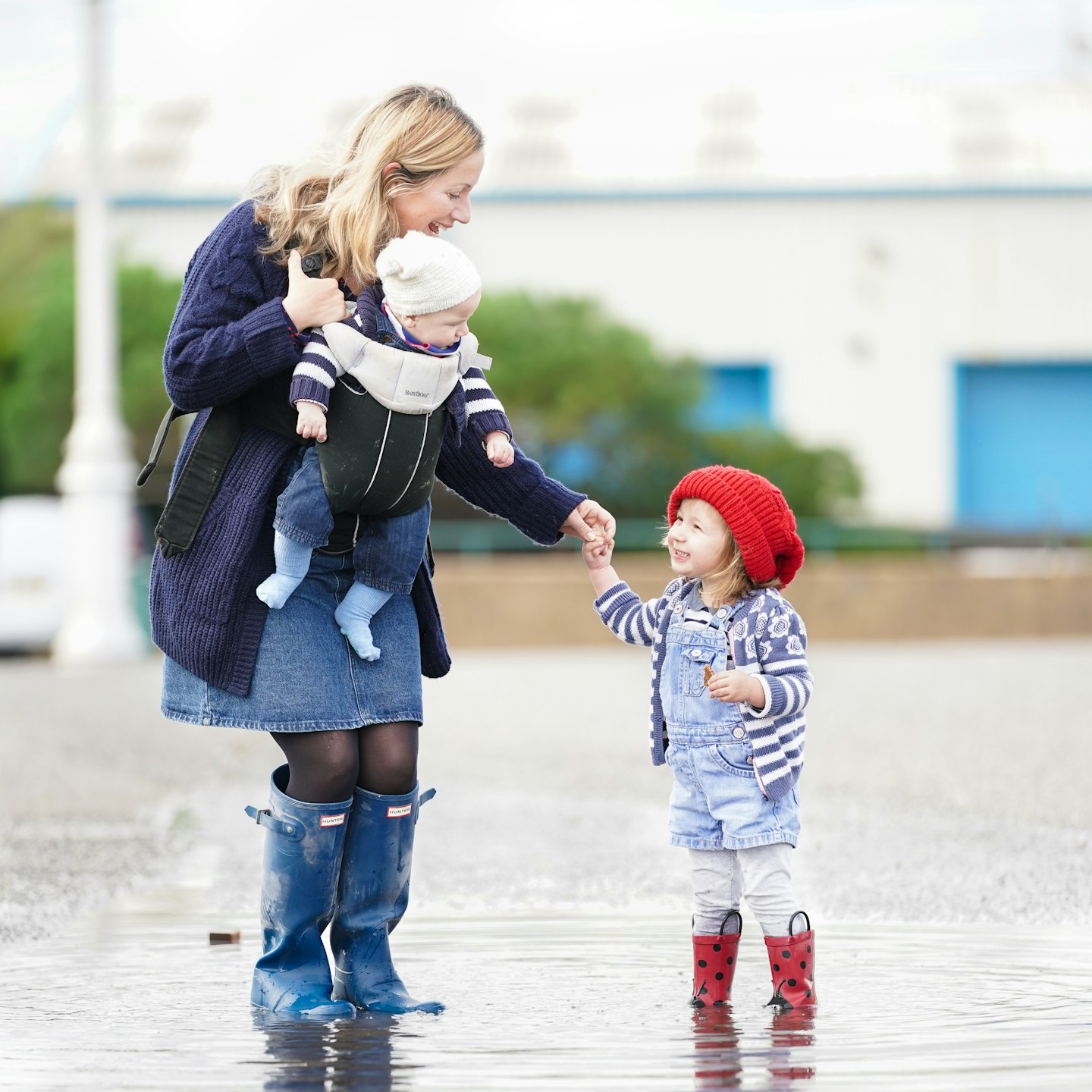 I find it hard to admit that being a solo mum can be tricky. Within our community it's the elderly, the isolated, the homeless who need our help. The amazing doctors and nurses facing the toughest work of their lives are heroes who deserve our admiration and awe. I'm basically just hanging out with my children: it's the easiest contribution to the national effort possible. The very least we can do is stay in.
Also, becoming a solo mum is the most amazing thing that I've ever done and I don't regret a second of it. My children give me a great perspective on the world: my son Xavi started crawling this week, he's so proud of his new skills. Then last night, when we were all curled up in bed together, Xavi coughing away, my daughter Astrid trying not to itch her chicken pox, me feeling increasingly tense as sleep seemed impossible, I heard a little voice. 'I love you, Mummy,' Astrid said.
Sometimes I do wish I had a partner with who to share my concerns and fears.
But sometimes I do wish I had a partner with who to share my concerns and fears; who during this time when we're self-isolating could give me the time to have a shower; who would make me laugh. And who would increase the chance of having one adult not in hospital.
However, I've also seen the spike in people from China who came out of quarantine and filed for divorce. So while my fantasy boyfriend would be the wonderful, understanding presence through this crisis who'd keep me laughing, it seems that a lot of people's experience of spending 24-7 with their partners was to find out that they're too irritating to risk having to do it ever again.
Solo mums are a resilient bunch with a tight community. Families are joining together to isolate so children – and adults – have more company.
We are lucky to live in a supportive neighbourhood: over the weekend four people on my street knocked our door to offer to get shopping for us, others have texted support, we've arranged Skype playdates. Our street WhatsApp, previously used for local news and arranging drinks, is now awash with suggestions of virtual socialising. My son's heart consultant has been endlessly patient, giving advice to keep Xavi safe.
Hopefully the widespread testing that the WHO is urging to track the disease will start happening swiftly. As well as the primary benefits, it has a secondary positive in that those who have immunity (if indeed humans do gain immunity after infection) can help their community without fear. For the elderly and isolated, this could be invaluable.
One neighbour dropped in a colouring book for my daughter and asked how I was doing. 'I've never felt more exposed, I don't have a Plan B,' I told her.
'I'll be your plan B,' she said. 'If you're taken to hospital I'll move into yours and look after the kids. I'll be ready for a break from my kids by then.'
I cried with relief.
READ MORE:
What It's Like To Navigate Coronavirus When You Suffer From Health Anxiety