Imagine saving up over £25,000 in two years, surviving on £10 a day with almost no outgoings and waking up with a different view every morning. Well, this is the reality for a growing number of young women in the UK who have decided to tackle the housing crisis and navigate the instability of the private rental market by choosing to live...in a van.
So many questions spring to mind – Is it even legal? Could the benefits of living a cheap and liberal lifestyle ever outweigh the fact that you have to use a shewee when you need a wee?
Meet Abby. She's 25, from Oxfordshire and saved over £26,000 by living in a van for 18 months. That could pay off a good chunk of student loan or go towards a house deposit. Abby's planning to spend it on a round-the-world trip for the next 5 years with her partner in their very own bespoke campervan.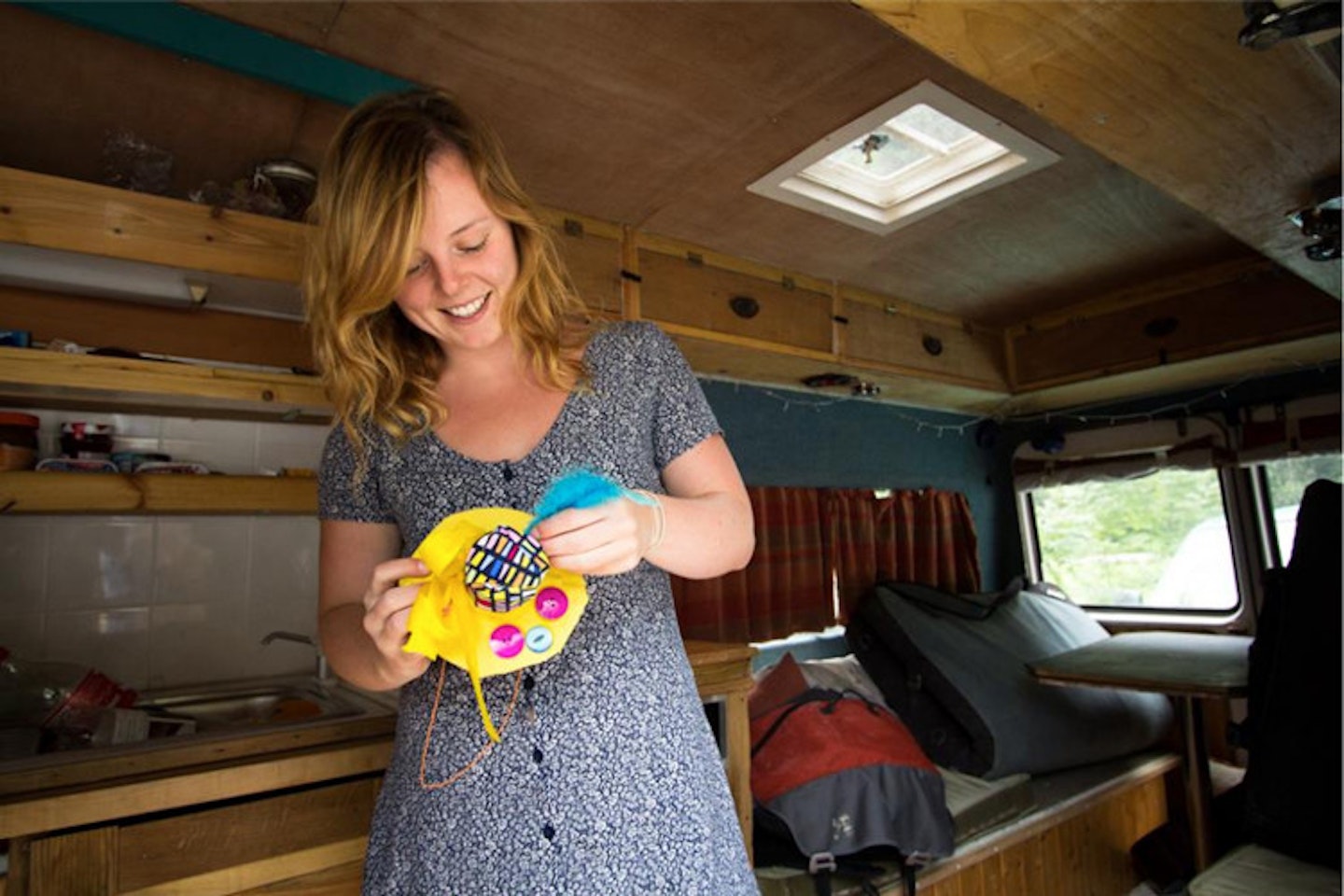 She wasn't so sure about van dwelling to begin with. 'I had this pre-conceived idea about what it meant. I thought it would mean you were a total waster. We knew someone who was doing it, and my partner was like "oh isn't that cool" and I was like, what? That is the stupidest thing I have ever heard.'
But after looking online and doing some research, Abby uncovered a whole subculture in the UK, where people were living off road and enjoying a minimalist, free lifestyle. The movement is called van dwelling or, as it's known on Instagram, #vanlife. Abby was converted when she met a young female van dweller, 'She opened my mind to the positive benefits of living in a van that I hadn't ever considered before. I wanted to travel more, and I realised I would really struggle to save money living in rented accommodation with bills and stuff.'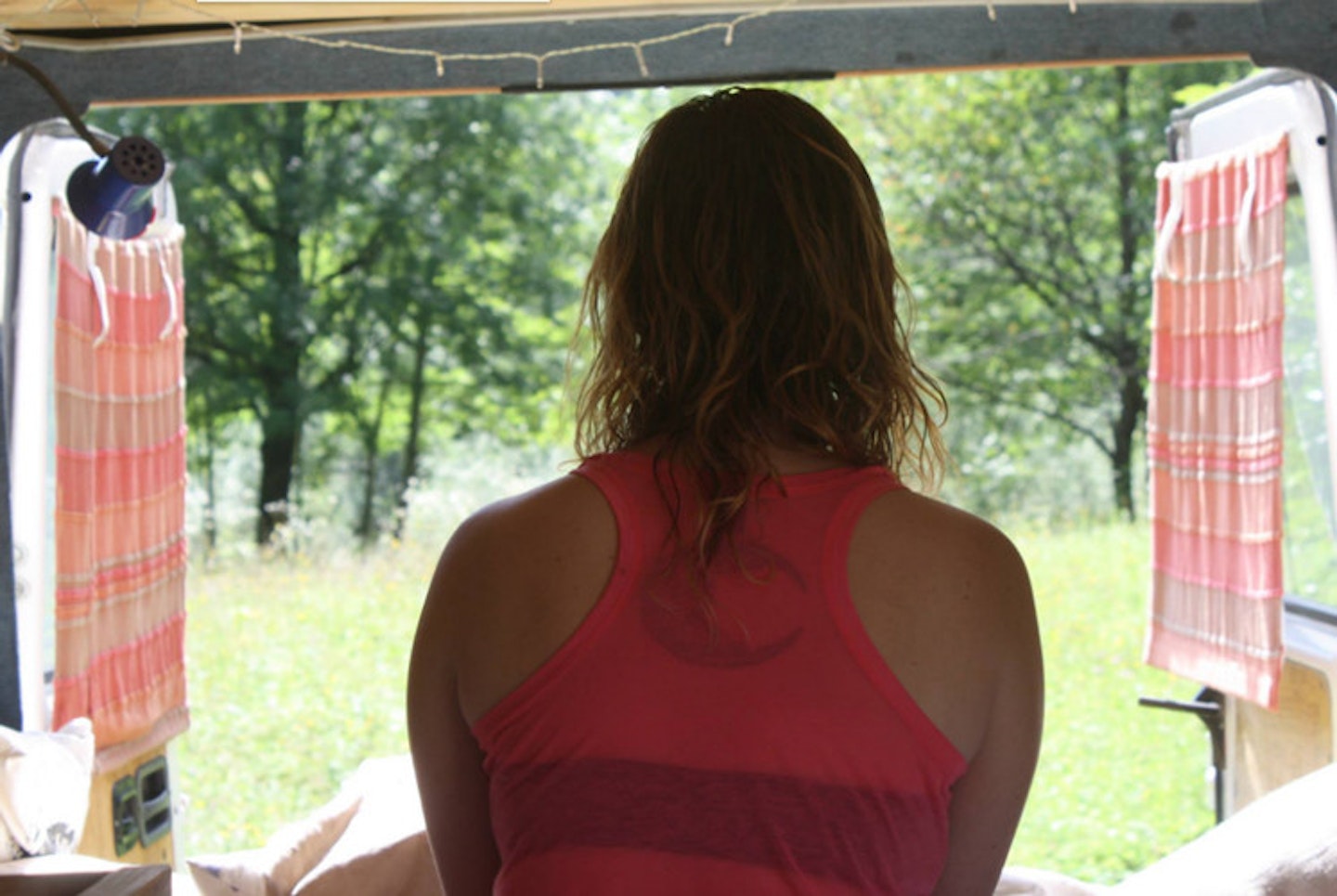 The subject of extortionate rents is barely out of the news. The average salary for a Debrief reader is £25,000, which works out at around £1,662 per month after tax, when you consider that many people in London now spend two thirds or more of their salary on rent that doesn't leave much. The average rent in the UK is £899 a month, in London it's a whopping £1,390.
I'm certainly feeling the burn - having just moved to London from Glasgow for my first 'adult' job, getting my first pay cheque was pretty exciting. Realising I would immediately be spending over half of it on my rent? Not so exciting.
I'm paying over double what I paid for my Glasgow flat, and I've been told I'll never find anywhere else in the same area (which is where I need to be for work) for less. Graduate life has quickly become about surviving month to month, and the whole thing is making me feel claustrophobic and a little bit trapped. My story is far from unique – renting is on the rise with 48% of 24-35 year olds renting, compared to just 21% 10 years ago. Owning a house before you turn 30 used to be the dream. Now the dream is to not be priced out of the city you live in before your 29th birthday.
Living with parents is sometimes an option, but not always. In Abby's case, they simply didn't have the space any more - unless she was planning to sleep on the living room sofa for the foreseeable future. She says it just wasn't sustainable. But, neither was moving out.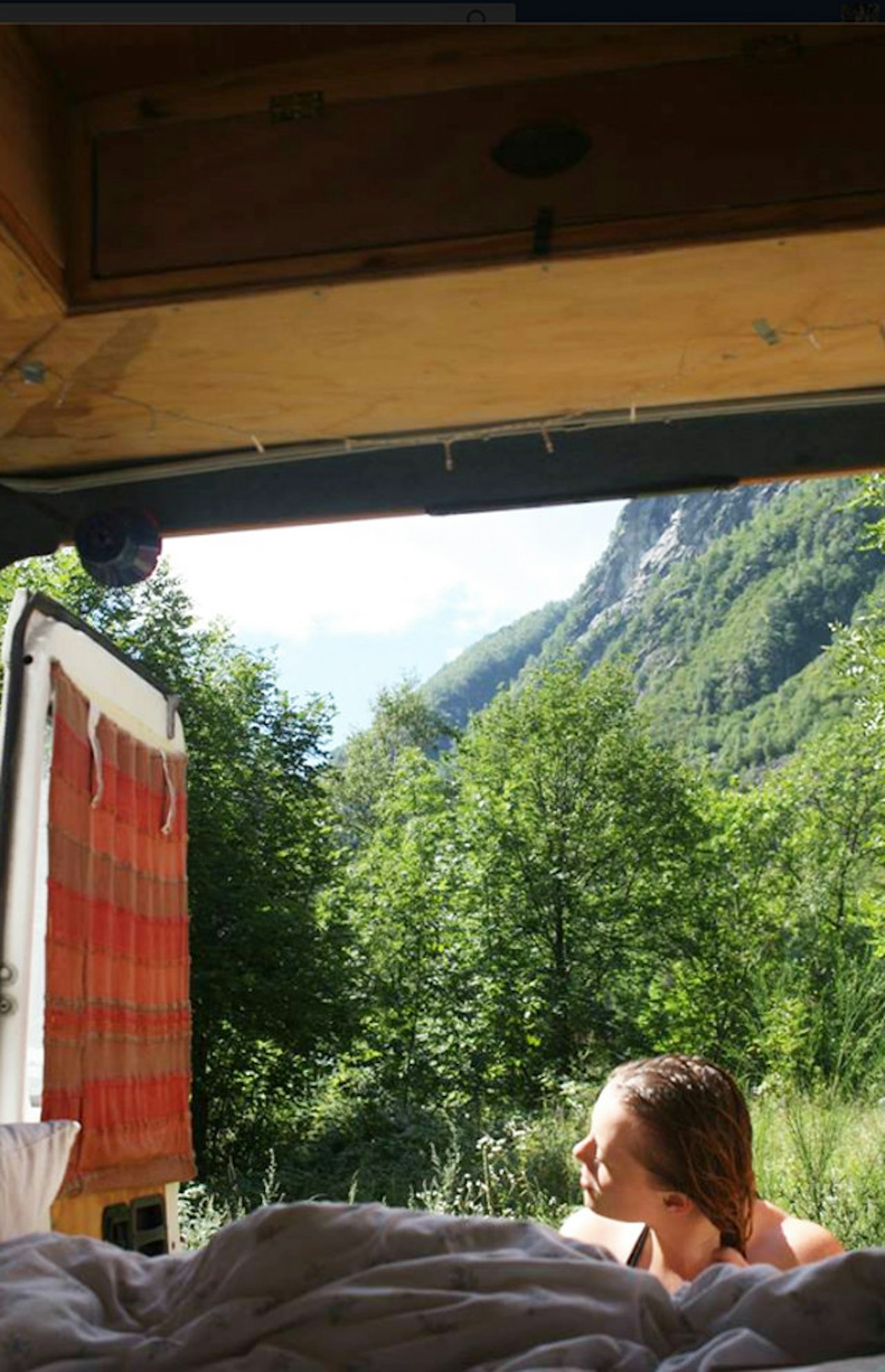 'Oxfordshire, which is where I'm from, has the highest disparity in the country between wages and rent prices. The rent is similar to London but the wages are not London wages. I could have paid 900 quid a month in Witney plus bills and council tax, but all I could think was "how am I ever going to have any money?"'
Abby says that her biggest cost was paying £3,000 for the van itself which she went on to sell 2 years later for around the same price. When you compare that to house prices, the volatile market, and the instability of pretty much everything post-Brexit, van life suddenly seems much less like a kind of hippy-dippy dream and actually potentially a sensible lifestyle choice.
The Debrief has previously reported that the highest number of people declaring themselves bankrupt are young women just like you or I. 22.2 of every 10,000 women aged between 24 and 34 have applied for bankruptcy or another insolvency status.And young women are more likely to be in debt than any other group.
George, 32, like Abby, decided to opt out of the vicious cycle that is renting. Originally from Torquay, she now travels around the UK in her VW Caddy. She sold her business to embrace a more minimalistic life. There are, of course, negatives - some of which you really can't control. 'Once in Wales, I was parked up on the coast and I was woken up by the van shaking at about 1.00am, the weather had got so bad that I literally thought the van might be blown into the sea. In the end I got up and was able to move the van to a more sheltered spot.' This experience of being alone in the elements would be enough to make any of us feel vulnerable.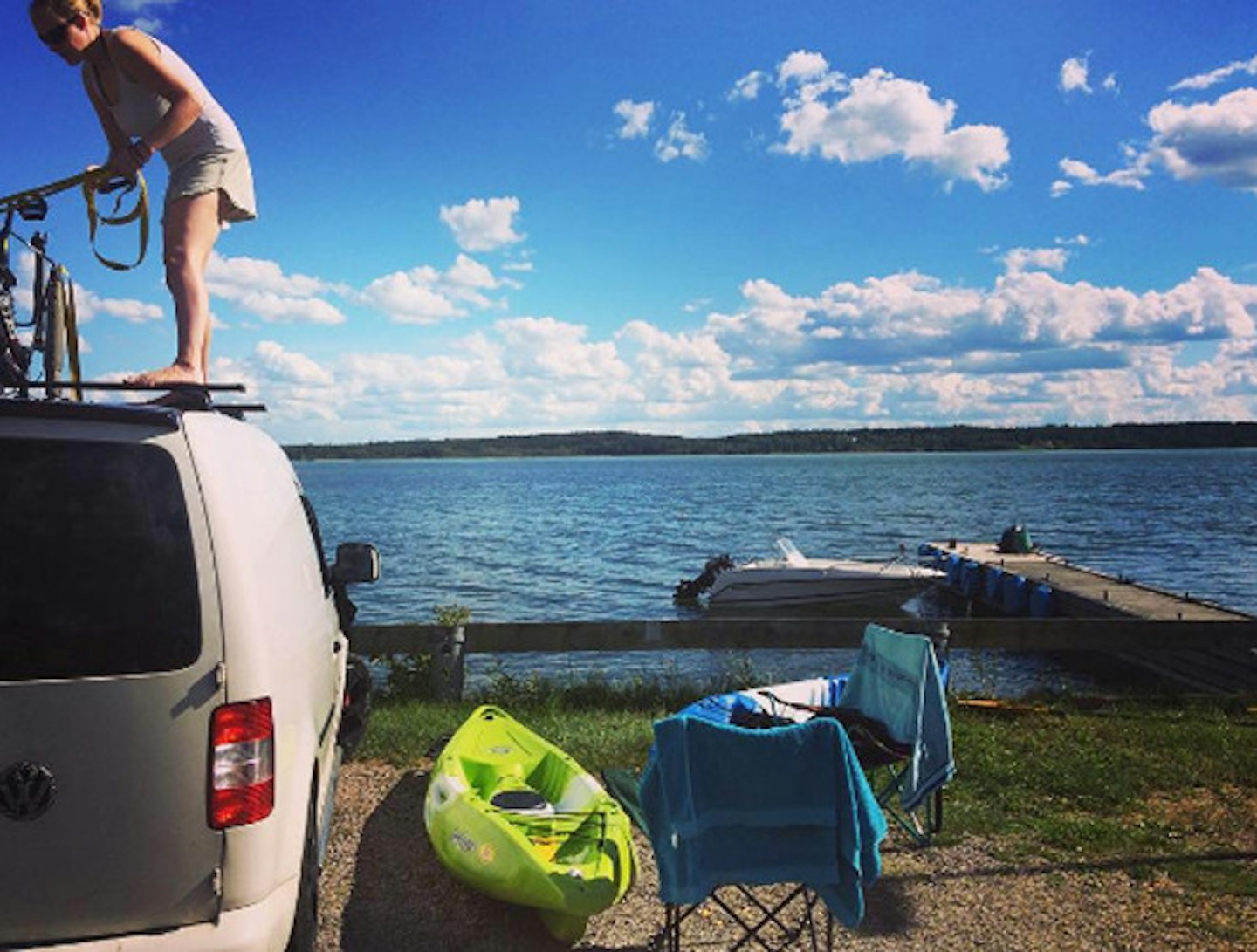 'The second was in Ireland. I heard two male voices outside the van, they started trying to open the van doors and peering into the windows. My heart was racing. I grabbed my keys, and had jumped into the front of the van before I realised it was two police officers. They were just checking the van over because, apparently, it looked suspicious.'
'They were nice guys and apologised for waking me up and wished me a good stay.' George tells me that these were some of the most frightening experiences she's ever had, living in a van might be liberating but it's not without its own set of complications. The freedom of being able to move around comes with compromises, you can't lock your front door at night in the same way you can in a house.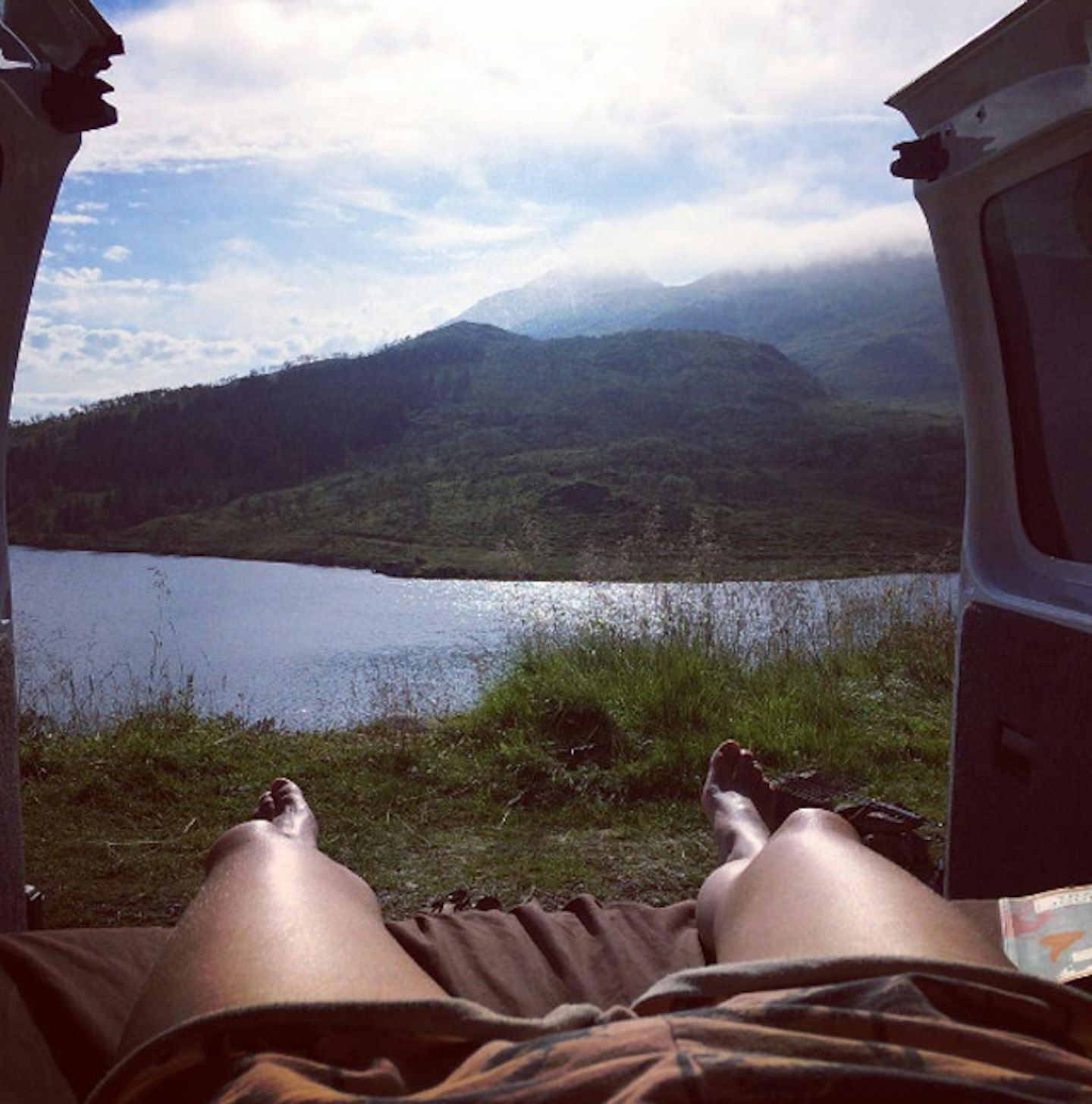 As for whether or not it's legal to live in a van, that's a bit of a grey area. There are #vanlife forums and Reddit threads devoted to this subject. It seems that you are technically supposed have a licence to camp, unless you're a member of the Caravan Club. However, living in a van isn't technically camping.
George says she's never really had any difficulties, but she's only really camped outside of major cities. She said parking is her main problem, as it can be tricky in towns. Abby says even though it's not exactly illegal, 'it's definitely frowned upon.' She says the only city she's stayed in securely is Bristol, which has a huge van community.
You only have to search for #vanlife to see why this might be an aspirational lifestyle choice. Life on the road looks pretty picturesque, with stunning backdrops and retro VW campers. It's not all fairy lights and campfires though - as Abby explains. 'I had to time my poos. I tried to poo at work or at the gym, but sometimes it might have been the case that I'd pop into my mums. My van also wasn't insulated very well, it just had carpet stuck to the walls, so in winter I was sleeping with two duvets and a hat on.'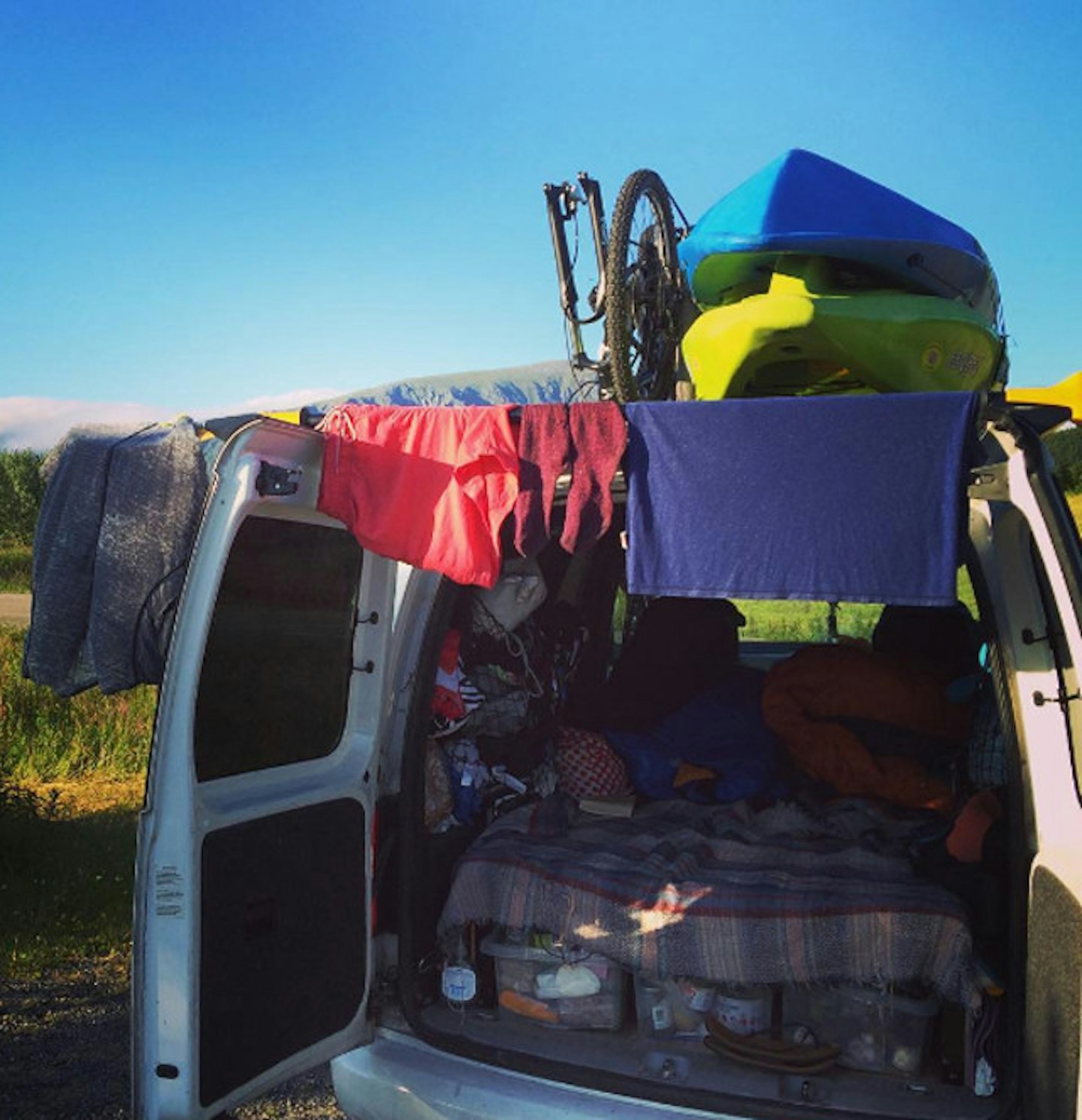 Though Abby and George both keep it simple with she-wees, solar showers galore and leisure batteries, which can run things like a small fridge or phone charger, it is possible to live in a van and have all of your usual creature comforts.
Companies like House Box and Rustic Campers do full van conversions which bespoke interiors. Prices may seem steep, ranging from £5,000 to £25,000 depending on the scale of the project, but then again, I'm currently throwing £10,000 away every year in rent on my flat.
I'm not the only one who genuinely feels like this could be a better option. Bill, who runs Rustic Campers, says this alternate style of living is becoming hugely popular. He thinks that the instability in the economy and, in particular, house prices is causing people to seek out a simpler, more stripped back life.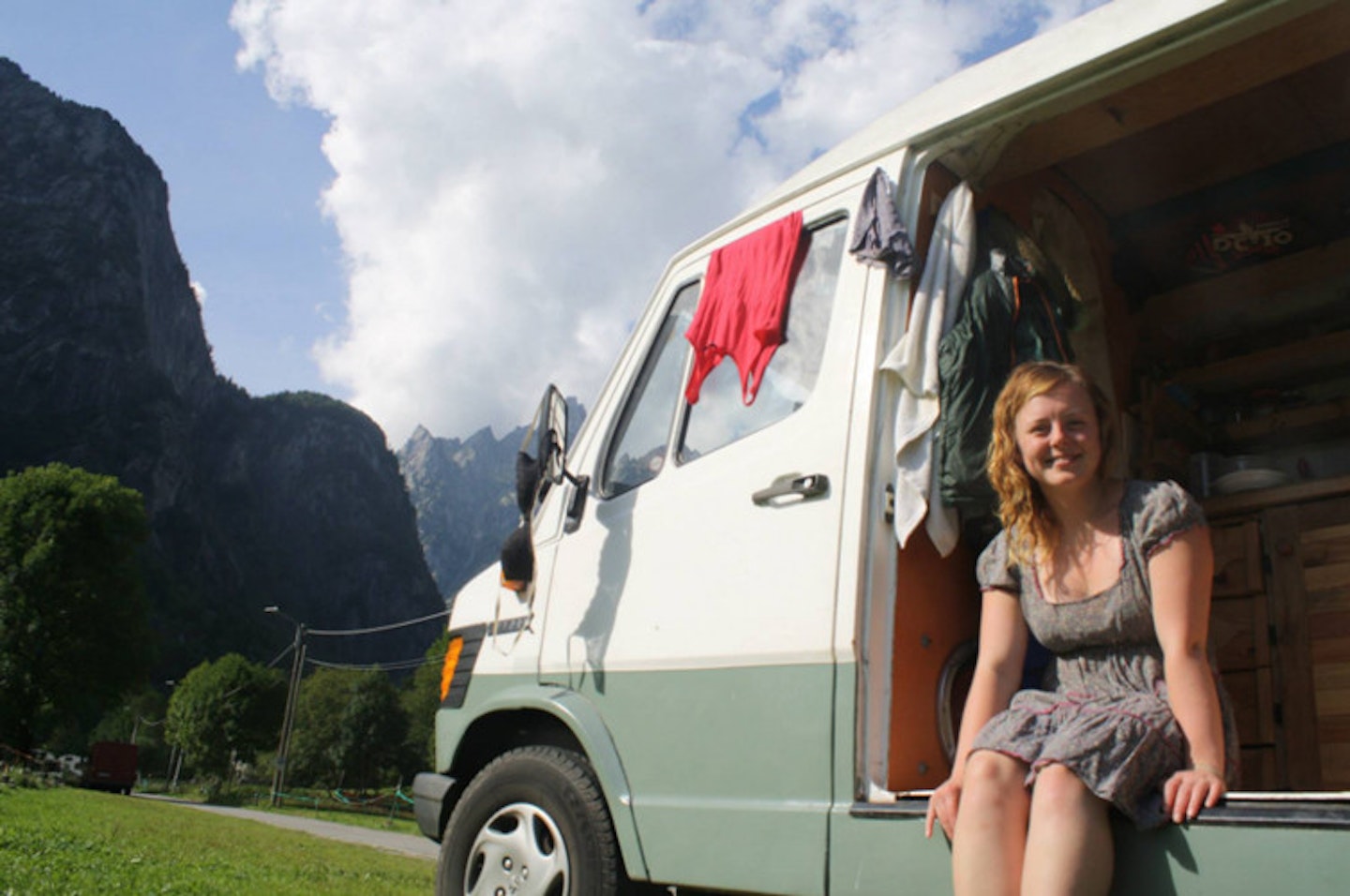 'Van renovations have become increasingly popular over recent years, alongside the rise in interest in exploring wilder places and the access to these places that van life enables.'
This month, as I prepare to hand over another £800 for my Brixton flat share, I can't help but browse the Instagram #vanlife tags. Increasingly I think this is the right move to make. The less money I'm spending on rent, the more cash I can save towards my future.
Like this? You might also be interested in:
Here's How Much Millennials Will Spend On Rent Before They Reach 30
Meet Mondo - The Online Bank Which Might Just Change Your Life
Follow Harriet on Twitter @misshajohnston
This article originally appeared on The Debrief.