March 20 marked the first day of spring in the Northern Hemisphere. And it seems some people in China have gone slightly bonkers as they try to create the perfect 'spring selfie', featuring pretty pink cherry blossom.
One individual took to Chinese social media site Weibo, to vent his frustration towards two particular individuals who were caught damaging the cherry blossom trees outside Jiming Temple in Nanjing.
Approximately 150,000 people tourists visit the Jiming Temple per day during cherry blossom season and the chinese media often reports of poor behaviour during this time.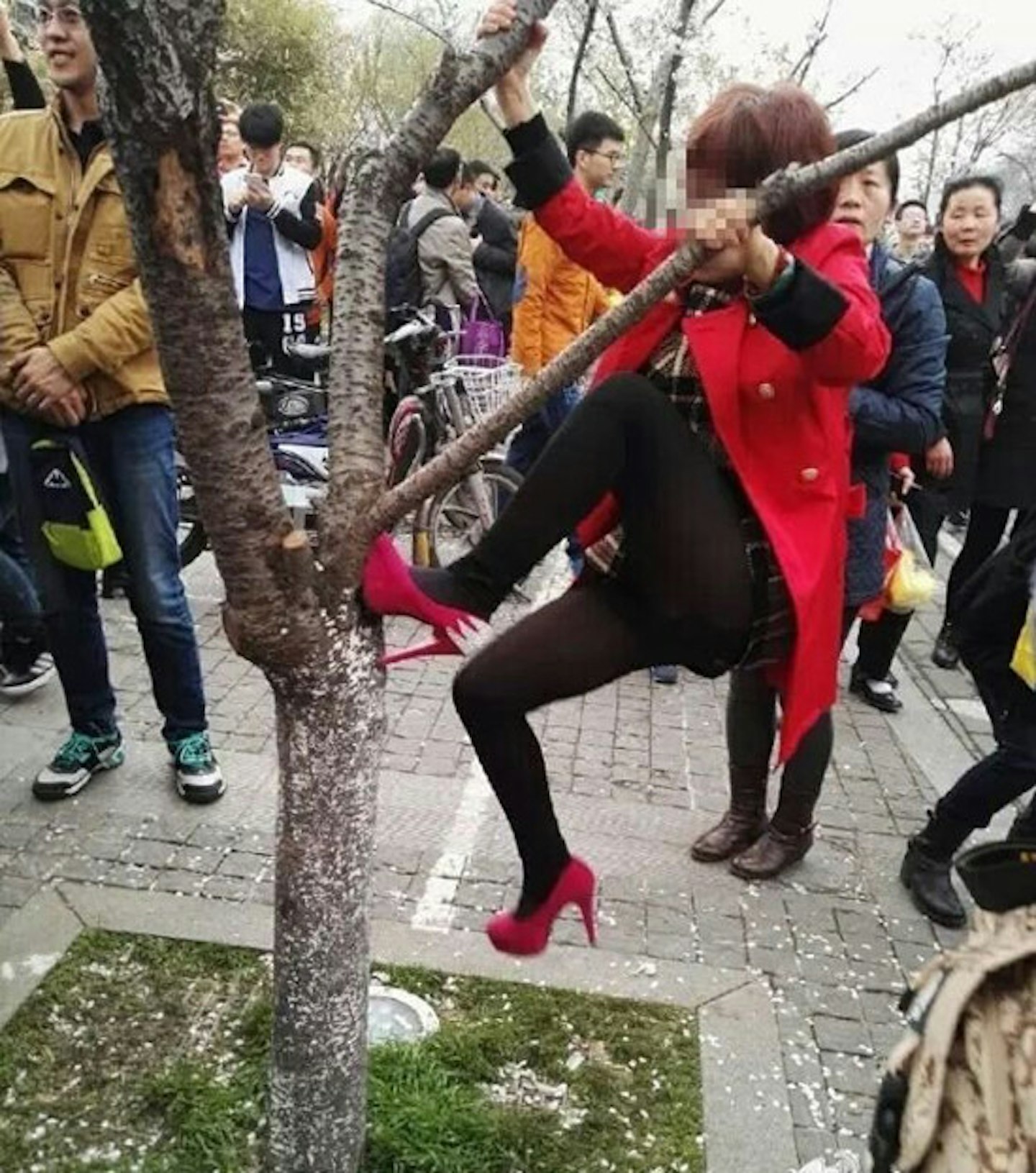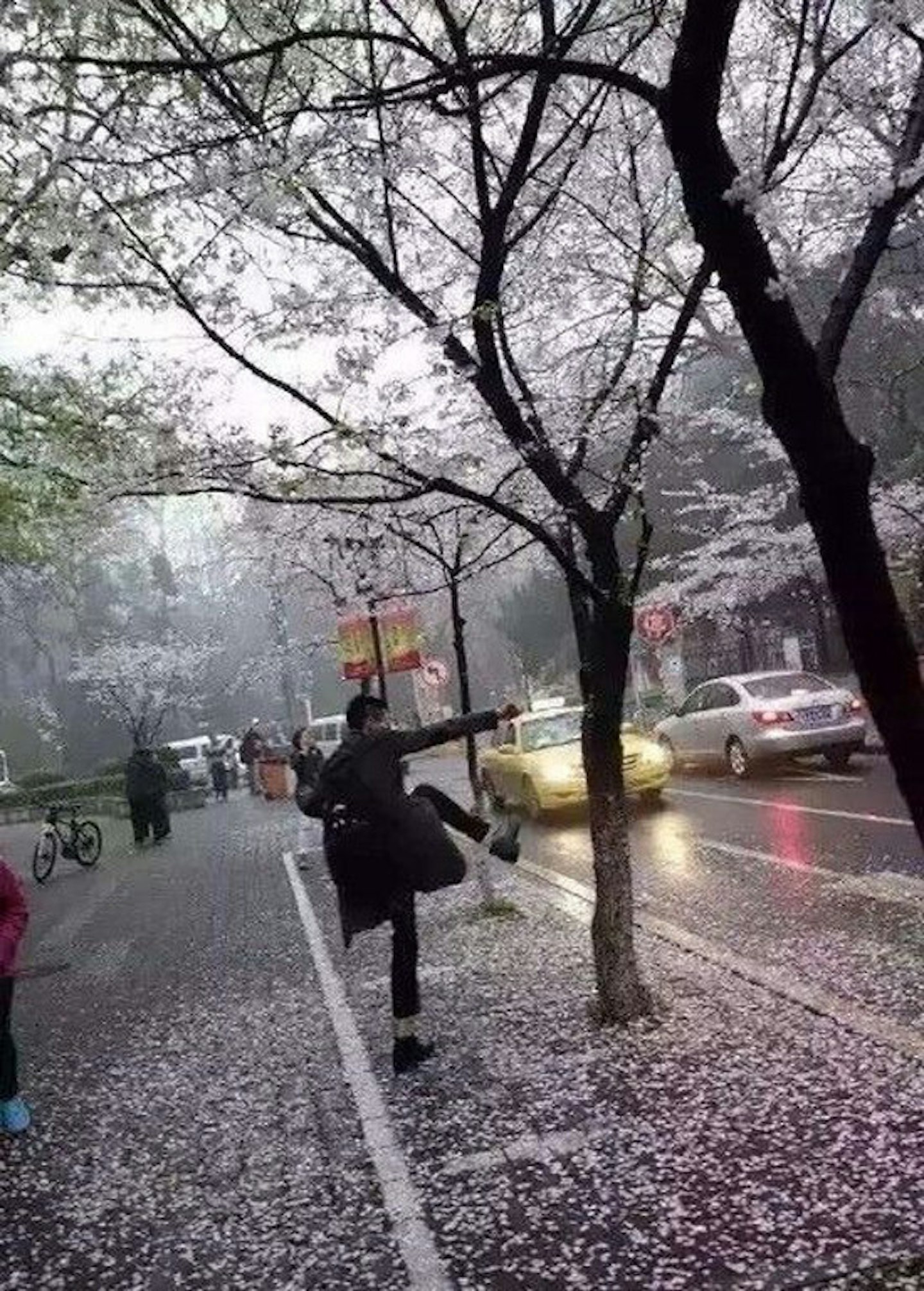 A lady in a red stilletos was pictured climbing up one of the trees in order to snap the perfect pic, whilst a suited male was papped kicking a tree in order to make the petals fall around him.
I'm sure they're beautiful snaps guys but c'mon, show Mother Nature some respect please. We dom't recommend trying this at home. Ffs guys, just buy a selfie stick if you want an insta-worthy pic that badly.
**Like this? Then you may also be interested in: **
The Real Life Cat Burglar Caught Stealing Neighbours' Underwear. Sure.
Girl Sends Selfie To Family Whatsapp Group. With Dildos In The Background.
Follow Zoe on Twitter @zocassell
Photos: weibo.com/dearpope
This article originally appeared on The Debrief.