In this week's issue of Grazia magazine we've got an exclusive chat with the youngest member of the Kardashian clan - Kylie Jenner. The 17-year-old, who is the new ambassador for Nip + Fab, dishes on about being compared to big sister Kim, what her parents are really like and, of course, those lips.
Kylie Jenner has found herself at the centre of intense speculation over her much Instagrammed 'pillow lips'. But the reality star, who we're chatting to in a suite at the London Edition hotel, is quick to deny the rumours.
'I'm like, "Stop talking about my lips",' Kylie tells Grazia in her first interview to address the claims.
'I haven't had plastic surgery. I've never been under the knife. People flashback to pictures of me when I was 12 and say "Kylie's so different" but how can I look the same from 12 -18?'
Kylie has spent her entire life in front of the cameras. The Keeping Up With The Kardashian crew began filming in 2007 - when she was just nine. She now has over 20.2million Instagram followers and 8.8million fans on Twitter.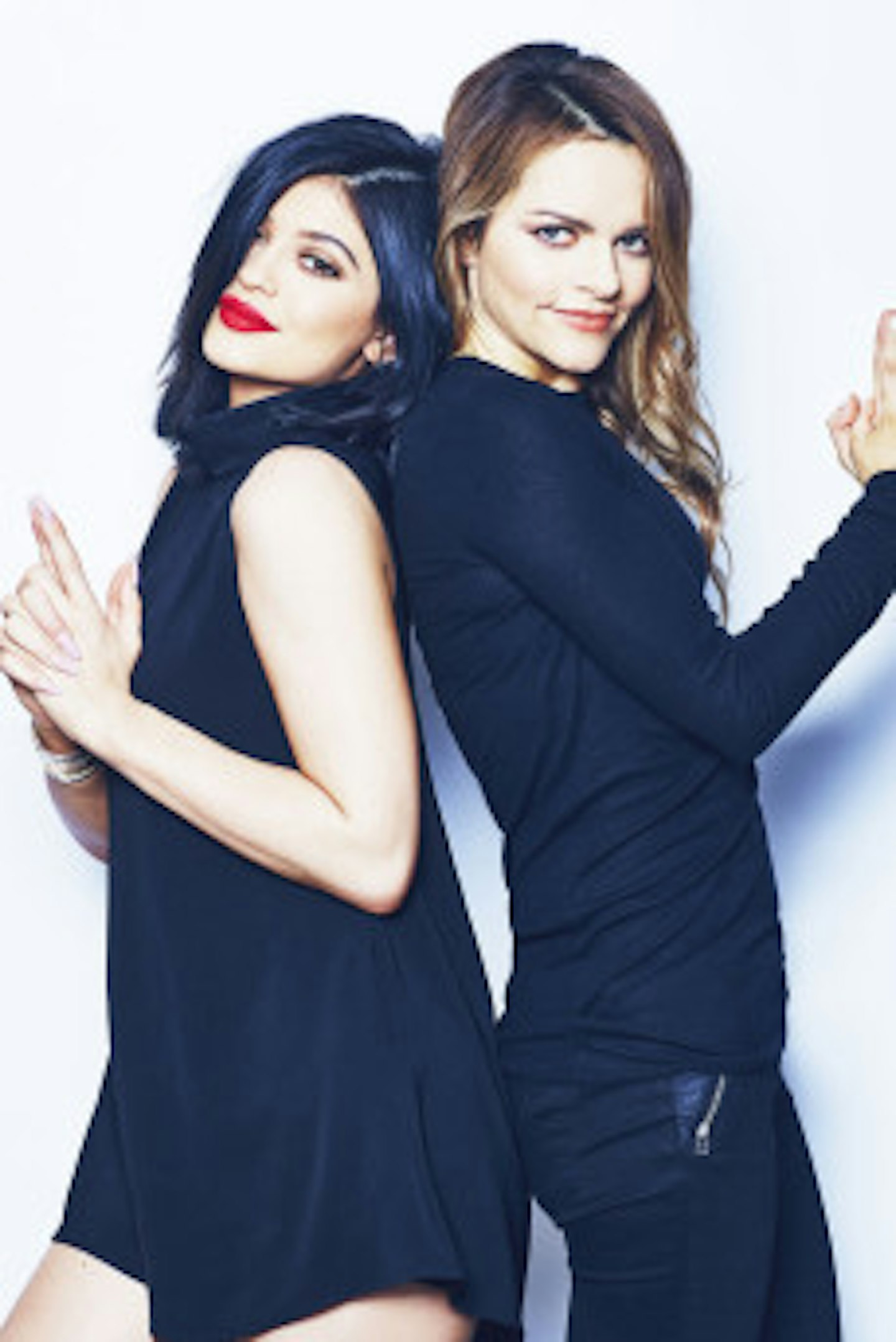 She admits her upbringing was far from conventional. Kylie grew up in Calabasas with sister Kendall, 19, half-sisters Kourtney, 35, Kim,34, and Khloe, 30, half-brother Rob, 28, and parents Kris and Bruce. 'I'm closest to Kendall, I spent every second with her growing up,' says Kylie. 'After that it's probably Khloe.'
I fact she's so close to Khloe that Kylie admits she's like a parent to her. 'Khloe is more of a mom to me than my mum is sometimes,' she says.... 'My mum is all about being best friends'.
To read the full interview where Kylie talks about her parents, modelling for Kanye and babysitting North, pick up a copy of this week's Grazia magazine. On sale Tuesday 14th April.
Kylie Jenner is Ambassador for Nip + Fab which is available in Boots store nationwide and on-line at www.nipandfab.com
Follow Sarah on Twitter @SarahFitzm