Meet Seve, from Kenya. Seve had a dream, a dream to travel to a far away land of China, so Seve went for it. Sevelyn (also know as Seve Gats) has been on quite a journey these past few weeks. Not only has she brushed shoulders with President Obama himself, she's been to the Great Wall of China, walked on the dangerous cliffside at Huasham Mountain and posed with tourists. What a busy lady.
The only problem is, she didn't actually do all of this (yet), but it's been her dream to visit China for years and with flights costing an arm and a leg, Seve Photoshopped herself next to Chinese landmarks and posted them to her Facebook page. Dedication at it's finest, right?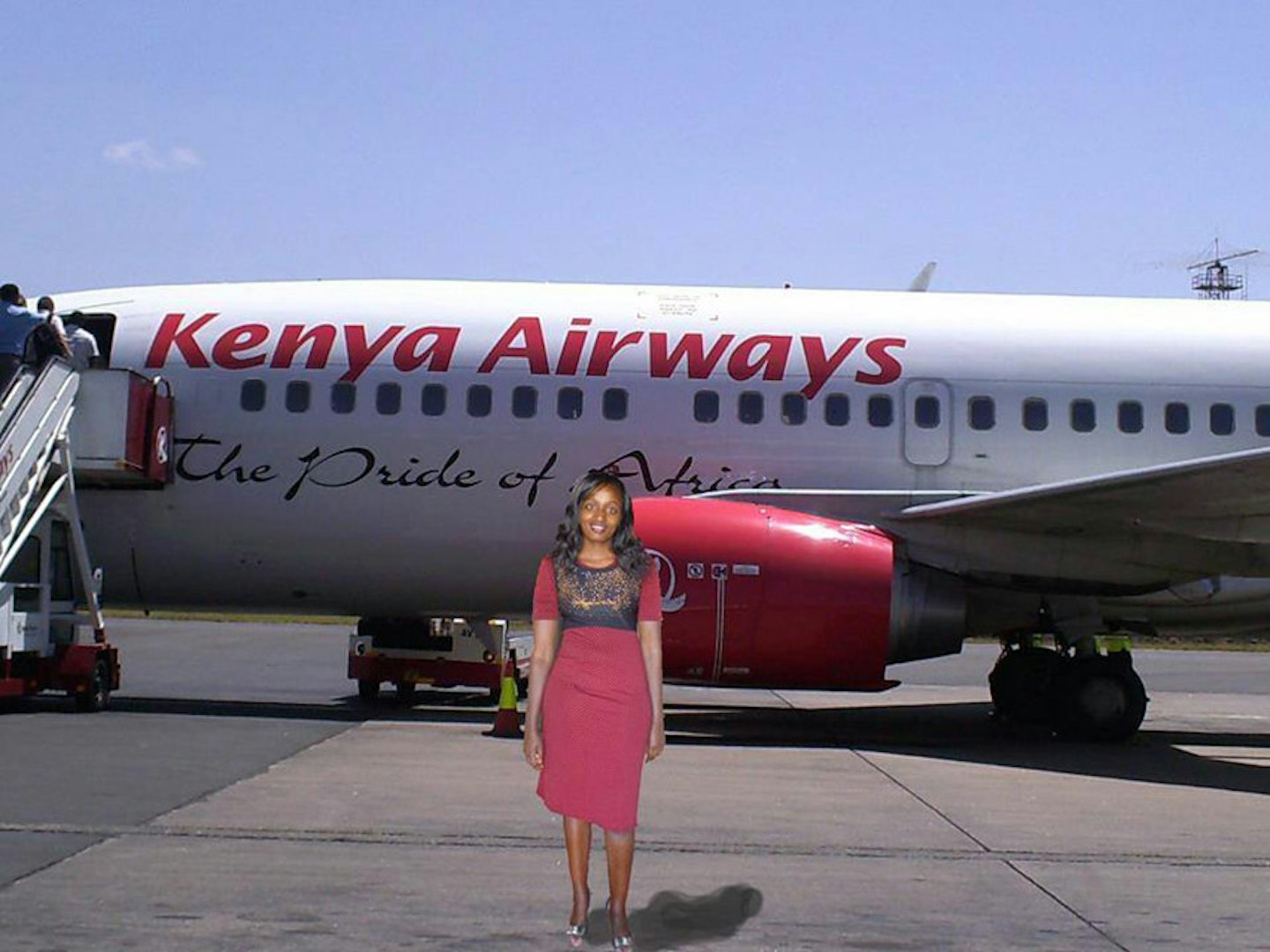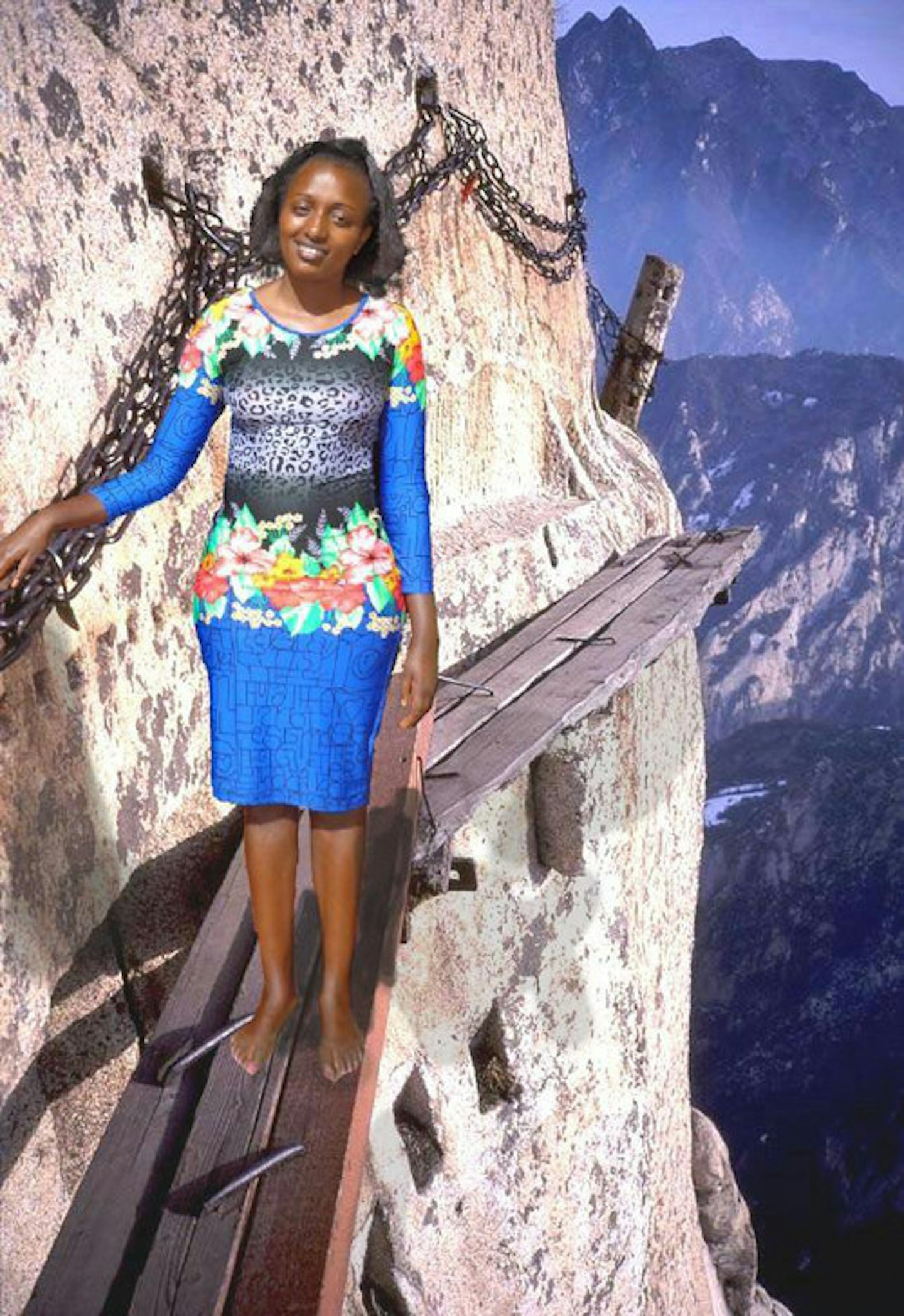 After an overwhelming amount of support and love on social media, one Facebook fan took matters into his own hands and decided to get her on that flight to China. Entrepreneur and co-founder of the Kenya startup company Naliab, Sam Gichuru pestered his mates for donations until they coughed up the money for flights. And they did it, Seve's going to China in the summer, we can all calm down now and wait for the real deal pictures. Happy triumphant clapping all round, the end.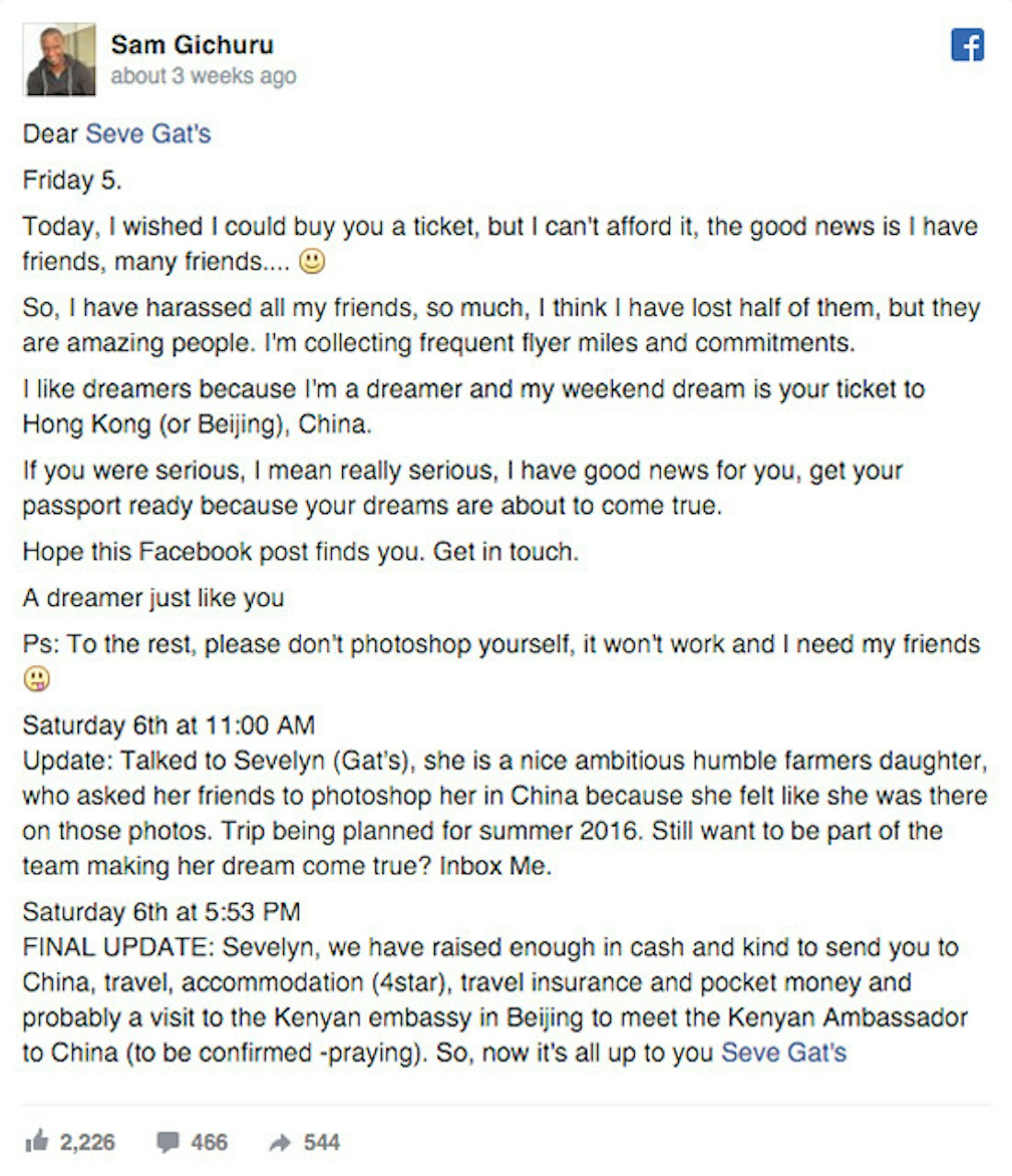 This Photographer Is Debunking The 'Construction Of Femininity One Picture At A Time
**Follow Alyss on Twitter @alyssbowen **
This article originally appeared on The Debrief.