What are you doing this Easter? Because if it's not going to the Isle of Wight to visit the world's first museum dedicated entirely to poo then really what are you even doing with your life?
Last Tuesday, the zoo on the Isle of Wight announced that it was set to open the poo-seum in conjunction with local artists Ecclestone George.
Set to open this Friday which just so happens to be GOOD Friday (a coincidence? I think not) the museum is part of the 'Poo at the Zoo' thing that's going on.
A spokeslady told the Isle of Wight County Press that, 'It's stinky, unpleasant and sometimes dangerous stuff — but it's all around us and inside us too — and perhaps surprisingly our planet would be a much poorer place without it! The National Poo Museum is set to be the place to immerse oneself in the wonder of excrement while finding out lots of extraordinary nuggets of information about all things poo-y, kids will love it.'
Yeah.'Kids', they're the ones that are going to love it.
The artists, Ecclestone George have been having a whale of a time getting everything ready, filling their Twitter feed with lots of sneak peaks - and yep, that's poo in that little globe thing in the bottom right hand corner of the picture below that they posted.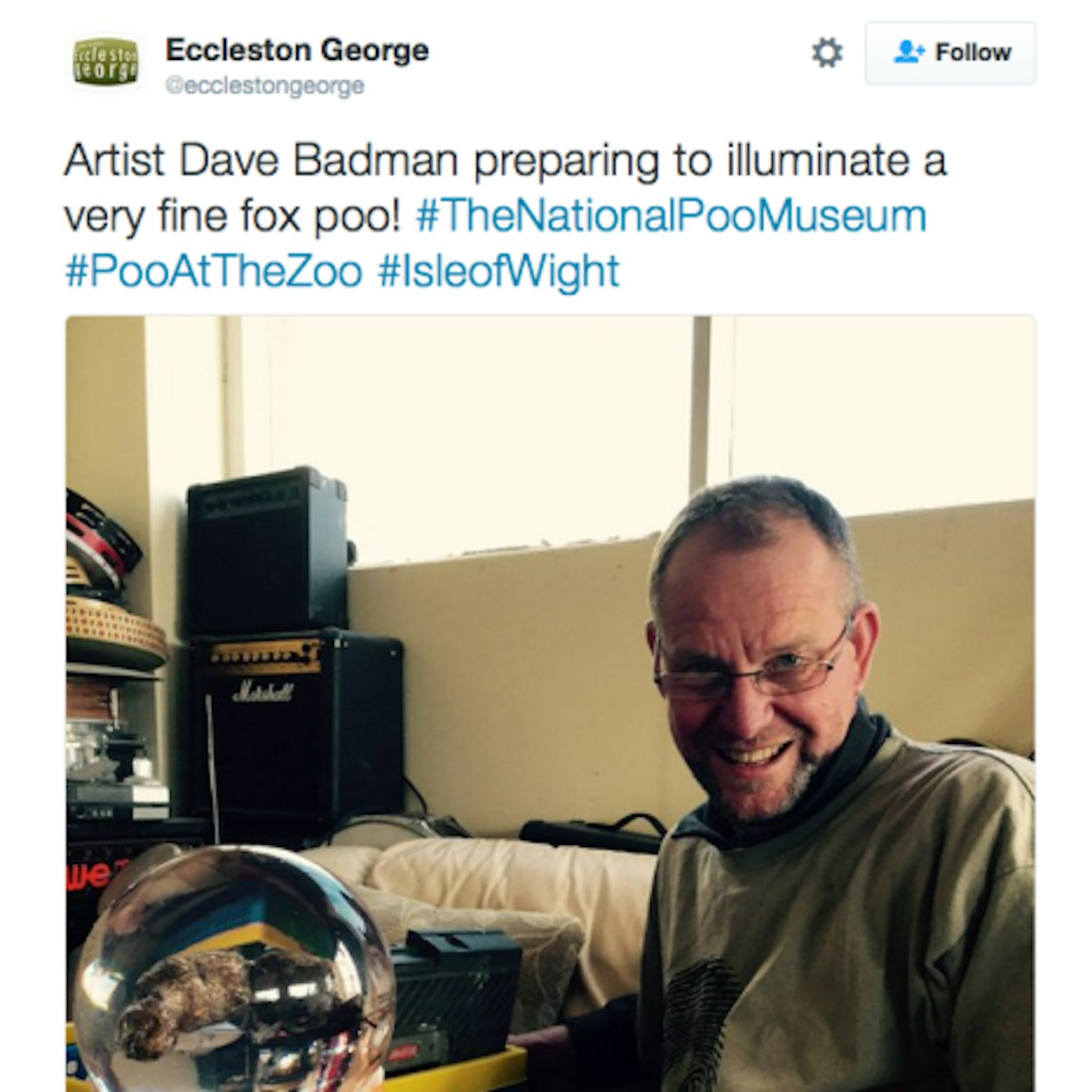 The most impressive thing that the museum's going to house? A 38 million year old poo. Because sure, why not.
See you there.
Like this? Then you might also be interested in:
How To Poo When You're On Holiday With A Boy And You Haven't Got To That Place Yet
Follow Jess on Twitter @Jess_Commons
This article originally appeared on The Debrief.