If there's ever a time to get into flowers, it's now thanks to Floomfounder, Lana Elie. Paris-born, Bali-raised and now London-based Lana worked on campaigns for brands like Burberry, Gucci, Marc Jacobs and I-D previously, until she decided to jack it all in and start up her own business. A marketplace for all things floral, Floom offers London's residents the finest flower bouquets at your fingertips, all made by independent florists under one neat website roof. We chatted to Lana about flowers (of course), being fiercely protective and choosing chai over coffee.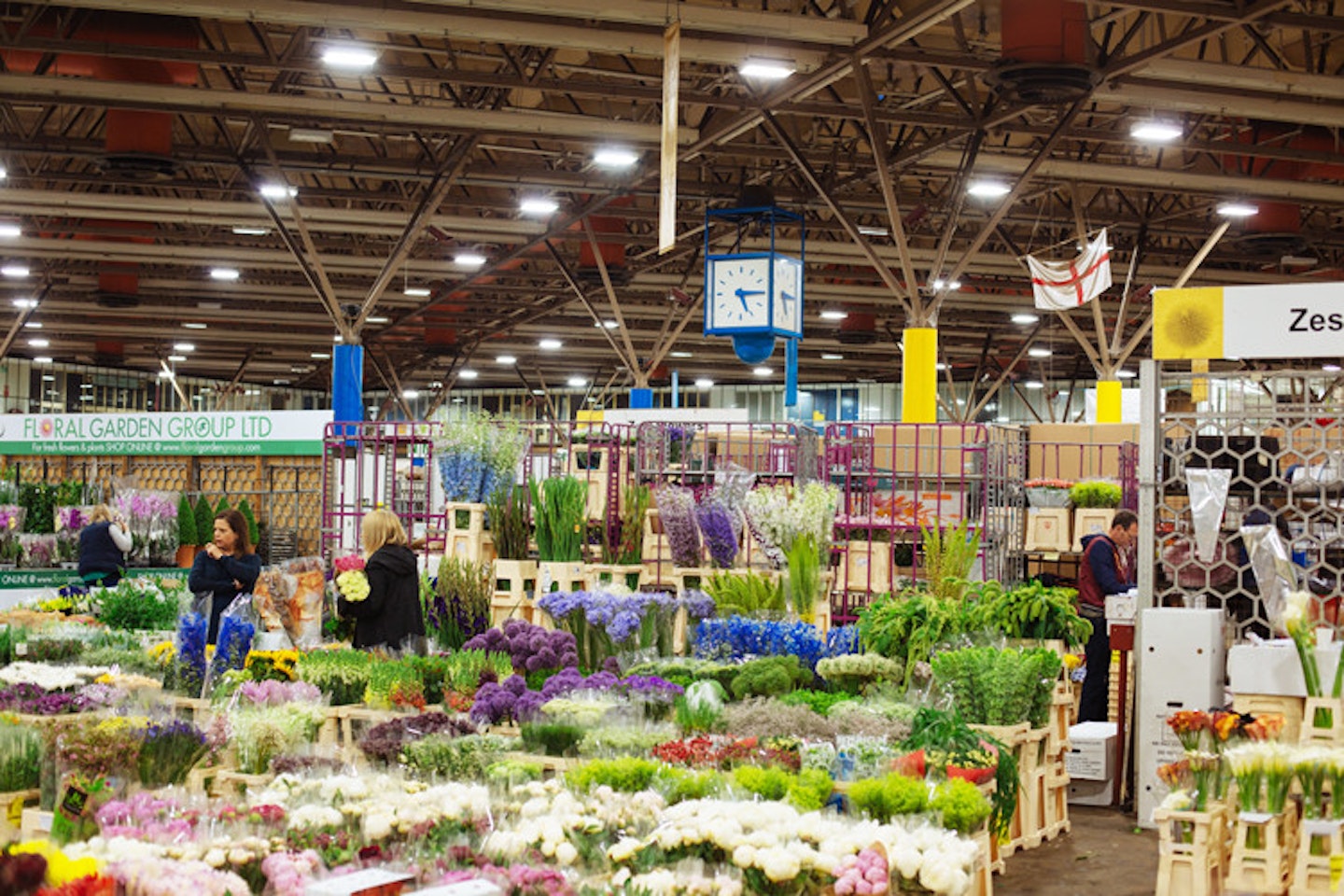 'This is my version of running a glamorous tech startup, leaving the house at 4am to get to the Covent Garden Flower Market. The joys of running your own startup mean there is no average 9 to 5. A single day can see me getting up at 4am, to running to a meeting with investors to managing technical upgrades and watering plants.'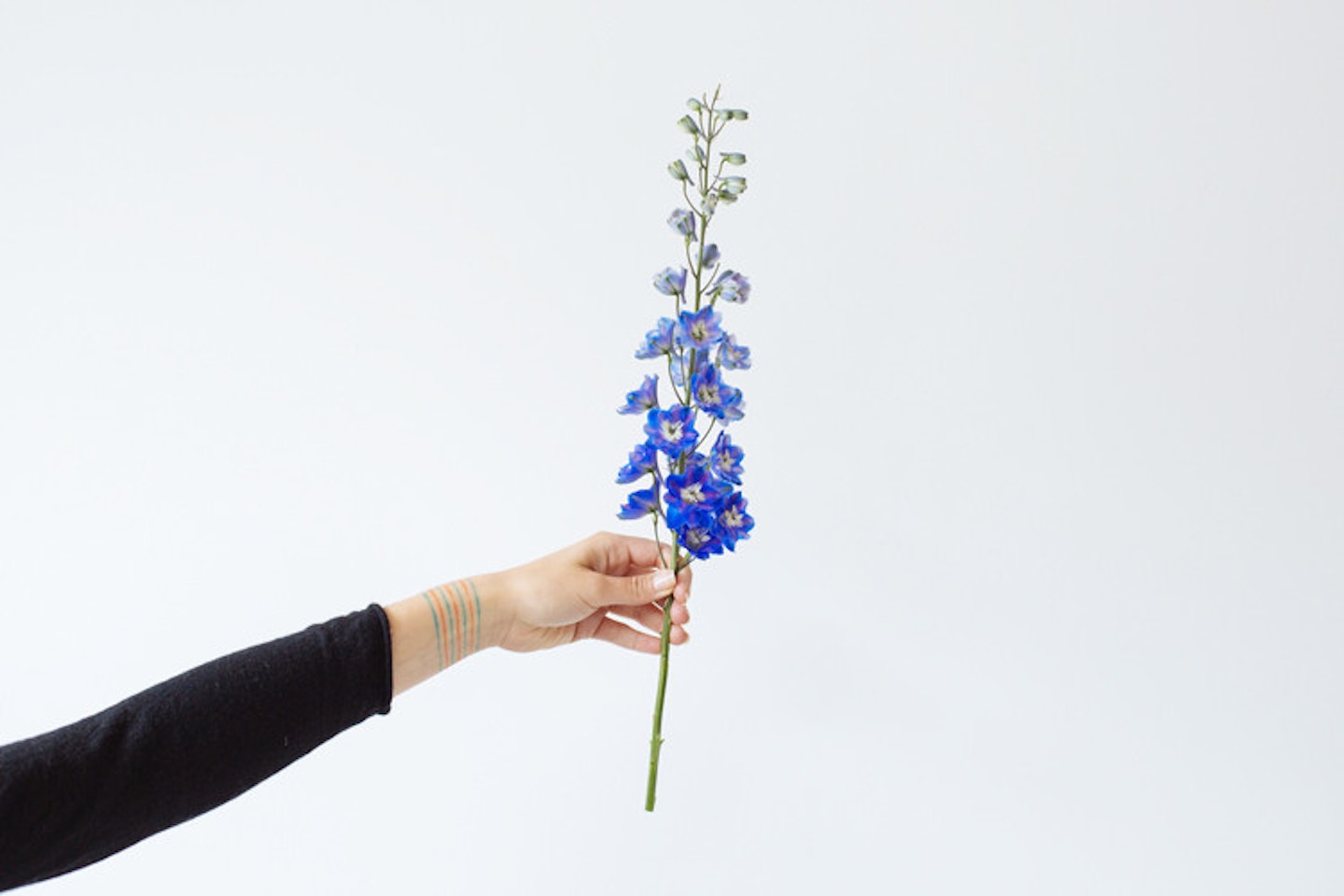 'Another early morning activity does of course involve posting to instagram, in an effort to bring some colour and interesting-flower-facts​ to our customers' commutes. I was working on creating digital campaigns for big luxury brands like Burberry and Gucci until October last year, when I left to concentrate on Floom full time. You can still see the roots of Floom in that work. All that remained to be added was my life-long love of flowers and the frustration that the floral industry didn't have a beautifully curated, easy to use service that brought together all the amazing florists operating under the radar of most people.'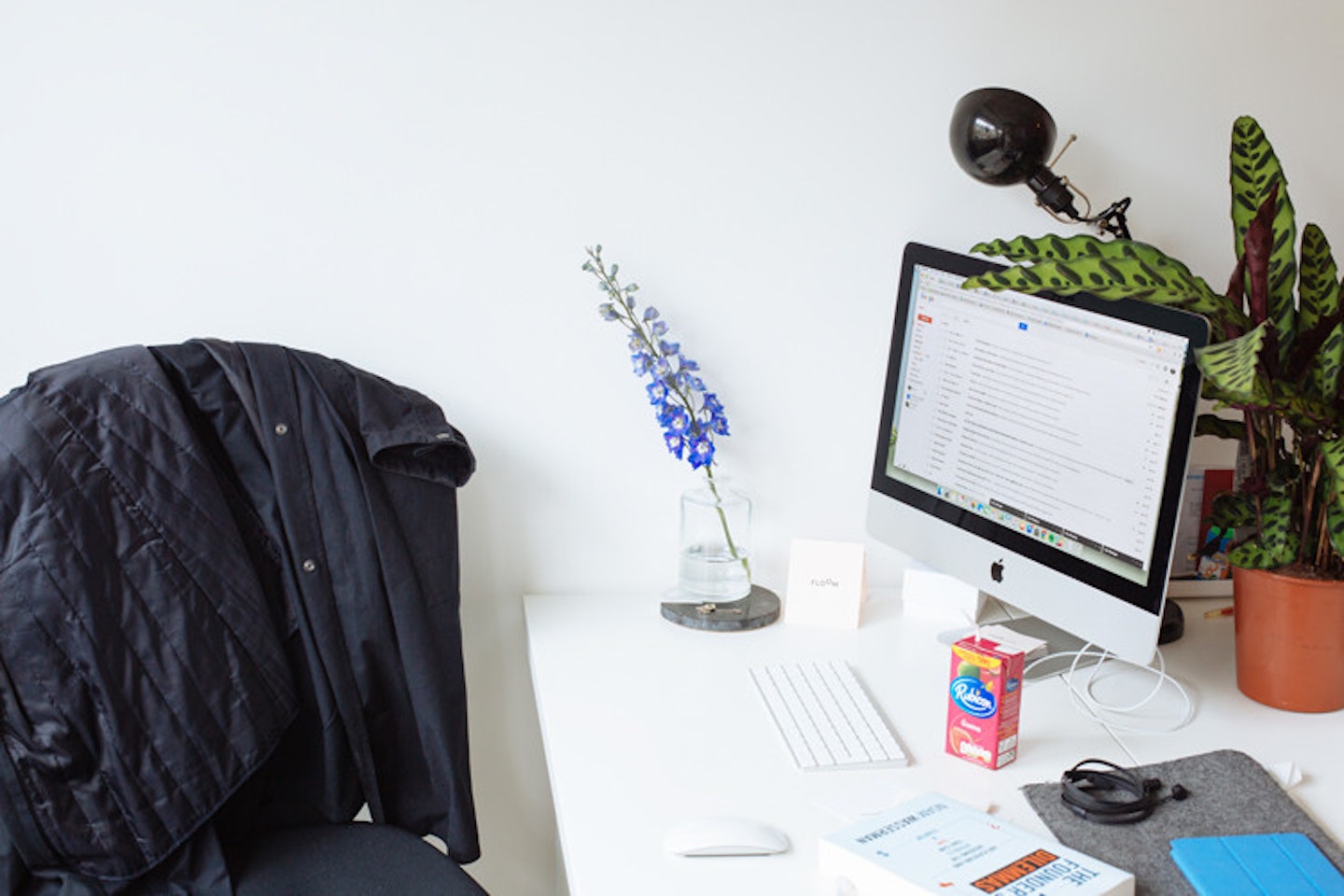 'Once I'm at the office and in the swing of things, it's pretty relentless and I often don't get home till pretty late in the evening. I've always been someone who gets antsy if i'm not really busy, and now that I'm doing something i truly love it's enthusiasm that gets me through. There are difficult times where it all feels too much, but I'm lucky to have a boyfriend who works from home – I can normally rely on him having one of the the three meals he's mastered over the years ready and waiting when I get home.'
'I don't drink caffeine because I find it makes me anxious (or at least, I've convinced myself that's the effect it has). Instead I'm totally hooked on chai, which you can find in our office kitchen in abundance.I'm not really one of those must-have-this-specific-time people, it changes every day!'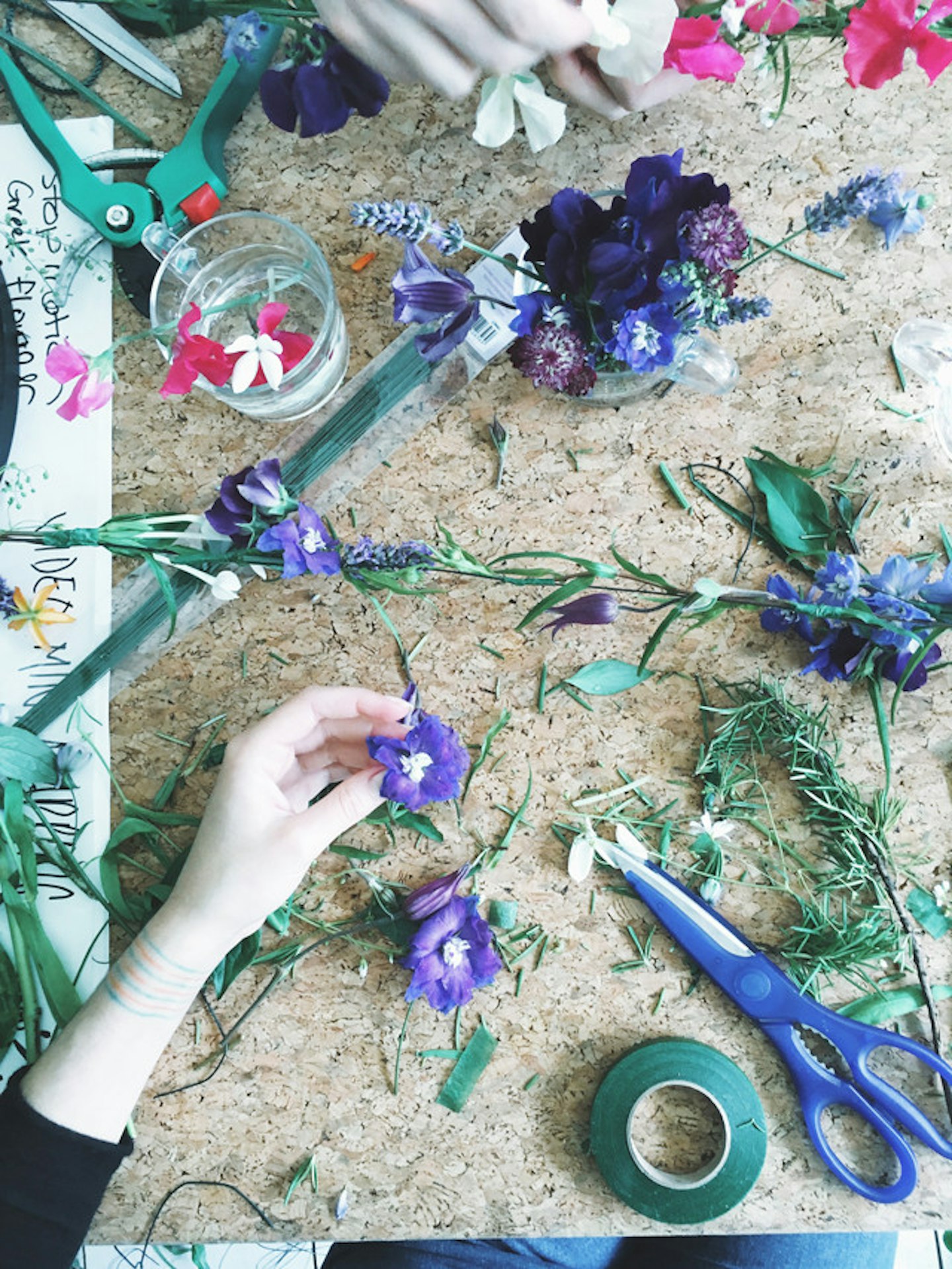 'As well as the business side of things, I'm fiercely protective of the creative things that we make public . Luckily I have a great team who are completely on my wavelength but I still can't help but get involved with all the various things we have going on at any one time. I genuinely love flowers, and believe they're really an emotional gift that has been stripped back and made mundane by bigger companies. I always thought I'd have my own business one day, and try to run a business in a creative-minded way.'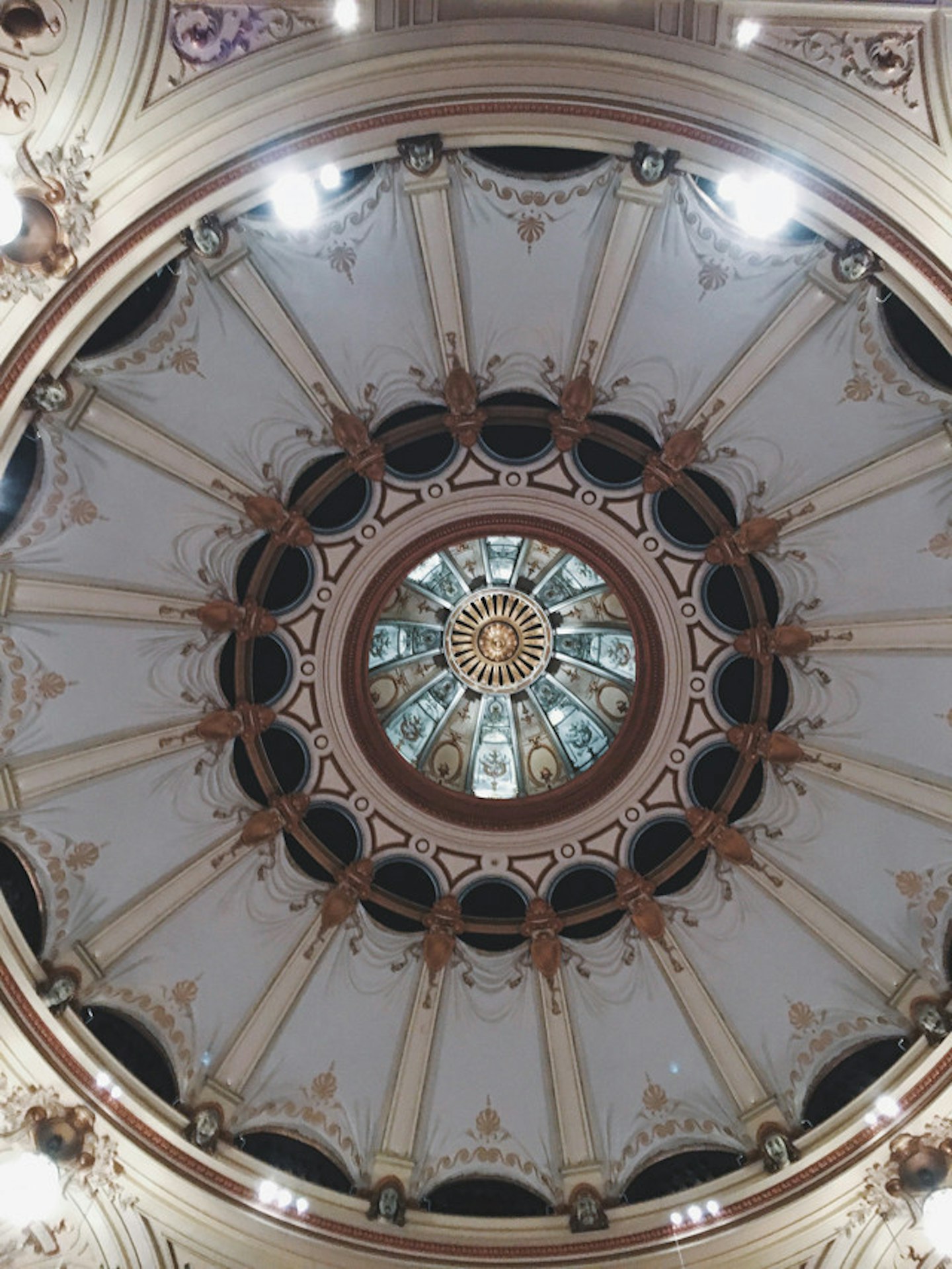 'I sometimes spend most of the day running around to meetings, which can be stressful. It is difficult getting bogged down in the minutiae of running a business when you're in the mindset to focus on bigger picture stuff. But occasionally my day can end up at places like the English national opera coliseum and getting a private tour, which means I get to take myself out of the situation for a while. I mean, look at that roof!'
Like this? You might also be interested in…
A Day In The Life: This Is What Goes On In The Daily Life Of Vicky's Donuts Founder
**A Day In The Life Of Illustrator And Comic Book Maker, Beth Evans **
Follow Alyss on Twitter @alyssbowen
This article originally appeared on The Debrief.