If you're eating, might we suggest you put your food down for a second, because this picture might take away your appetite. The French Ministry of Health have tried to combat childhood obesity – an issue that many children in the western world are suffering with – in the most arresting way possible. Cue this: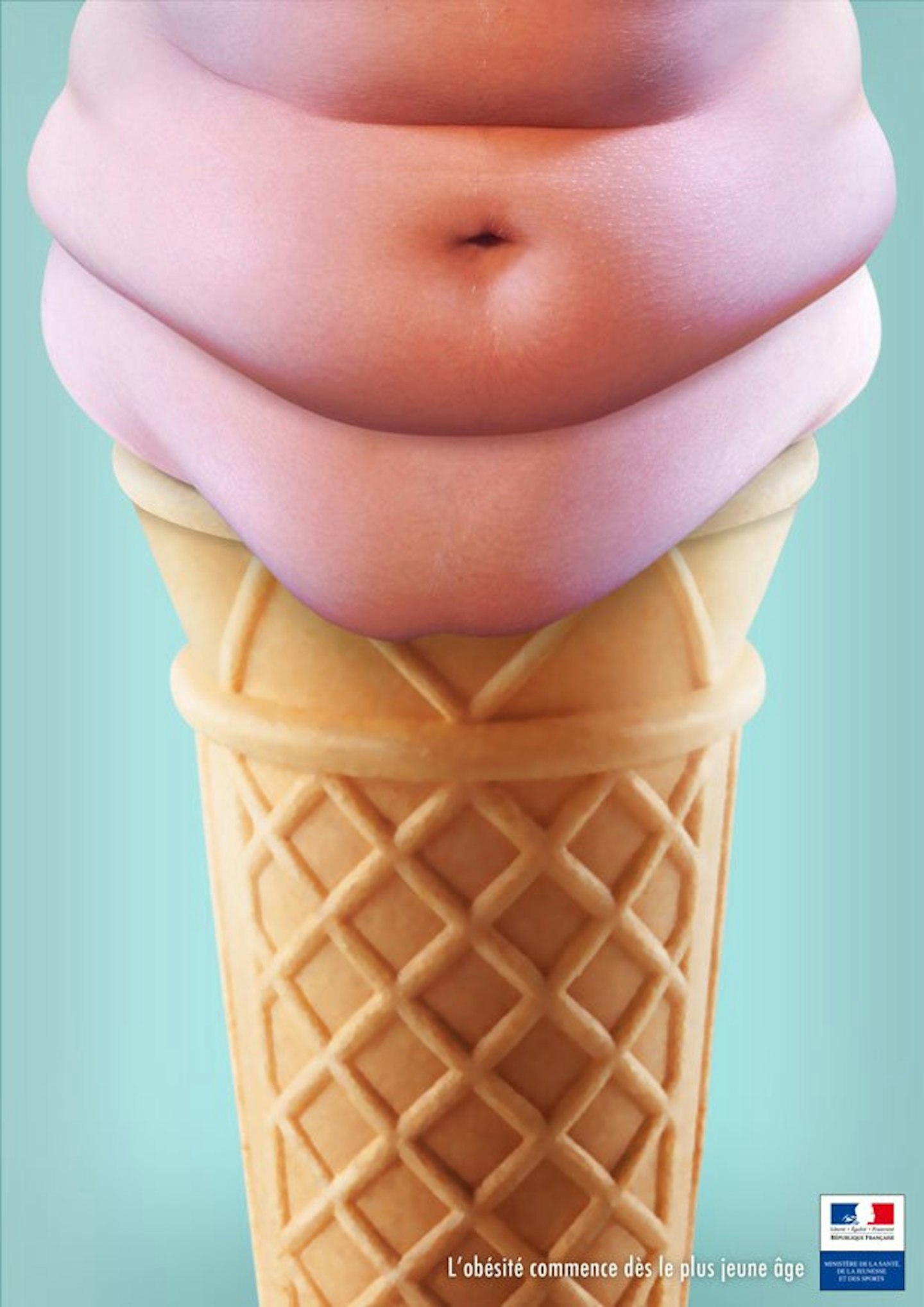 The campaign is in response to the fact that the number of obese people in France has doubled to seven million in recent years – perhaps not that surprising given all that amazing cheese and bread – and is a sign that the government are getting serious about tackling the problem. 'Obesity starts at a young age,' reads the caption.
You know what? As gross as it is, this campaign might actually work. Because it's definitely put us off ice-cream.
Follow Sophie on Twitter @sophiecullinane
This article originally appeared on The Debrief.