Adelle Tracey, 23, is a middle-distance runner who represented Great Britain in the 2016 world indoor championships and is set to represent the country in the 2020 Olympics in Japan. She was one of the torchbearers in the 2012 Olympic opening ceremony, after being picked by Kelly Holmes. She tells us what it really takes, day in, day out, to work towards the Olympic games...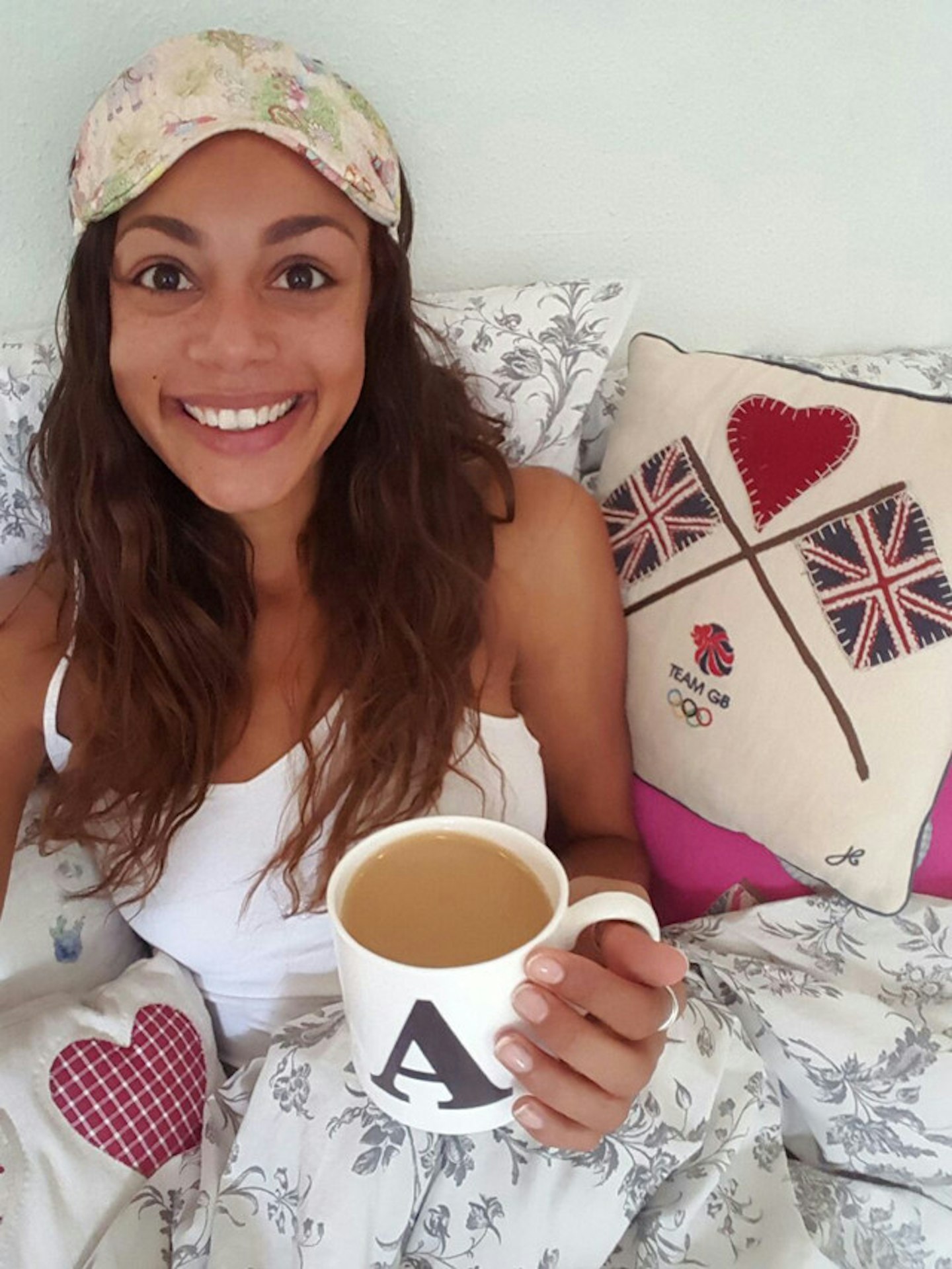 What time do you wake up? It that the same every day? What's your morning routine like?
On a normal day I wake up about 8/8.30am, but if I'm working then sometimes this means I'm up at the crack of dawn. When I get out of bed I make sure I do my daily cleansing routine and then get ready for training. I have breakfast, then I do a bit of admin, put some music on and stretch out or do yoga before packing my bag and heading off to train.
What do you eat for breakfast?
Usually porridge with cashew milk, Chia seeds, banana and some berries on top. And a glass of water. If I'm feeling tired, then I will have a cup of tea…but I tend to save caffeine for race day!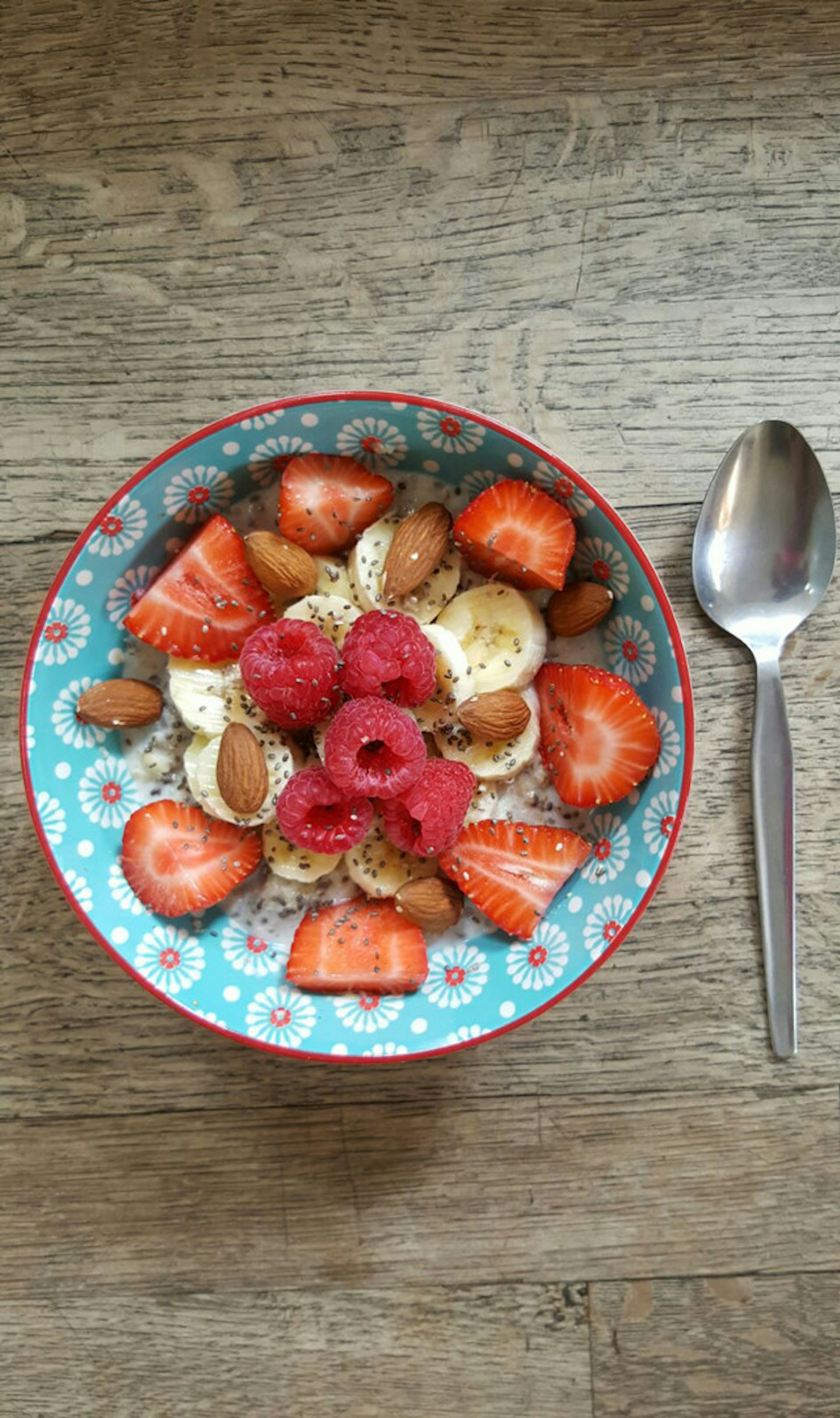 How many times a day do you train?
Twice a week I have a triple day. This means a session on the track in the morning, gym in the afternoon at around 3pm, and then another run in the park in the evening. On the days in between I run 6-8 miles, and cross train with a gym rehab programme three times during the week.
What about when you CBA to go to the gym?
For me this is a lifestyle so it doesn't feel like a chore, but of course everyone has these days. I do get tired after a heavy week of training if I haven't had a rest day, but I find the best way to motivate myself is with music. I have certain tracks that always get me excited for training, and remind me of successful times when I've felt and performed at my best.
What do you eat throughout the day?
I am a vegetarian so I try really hard to get protein and iron rich foods into every meal. I love eggs on toast and kale salads for lunch and dinner. I also like to get creative with quinoa, beans and nuts as they're great for protein too. My favourite snack at the moment is peanut, almond or cashew butter on a banana.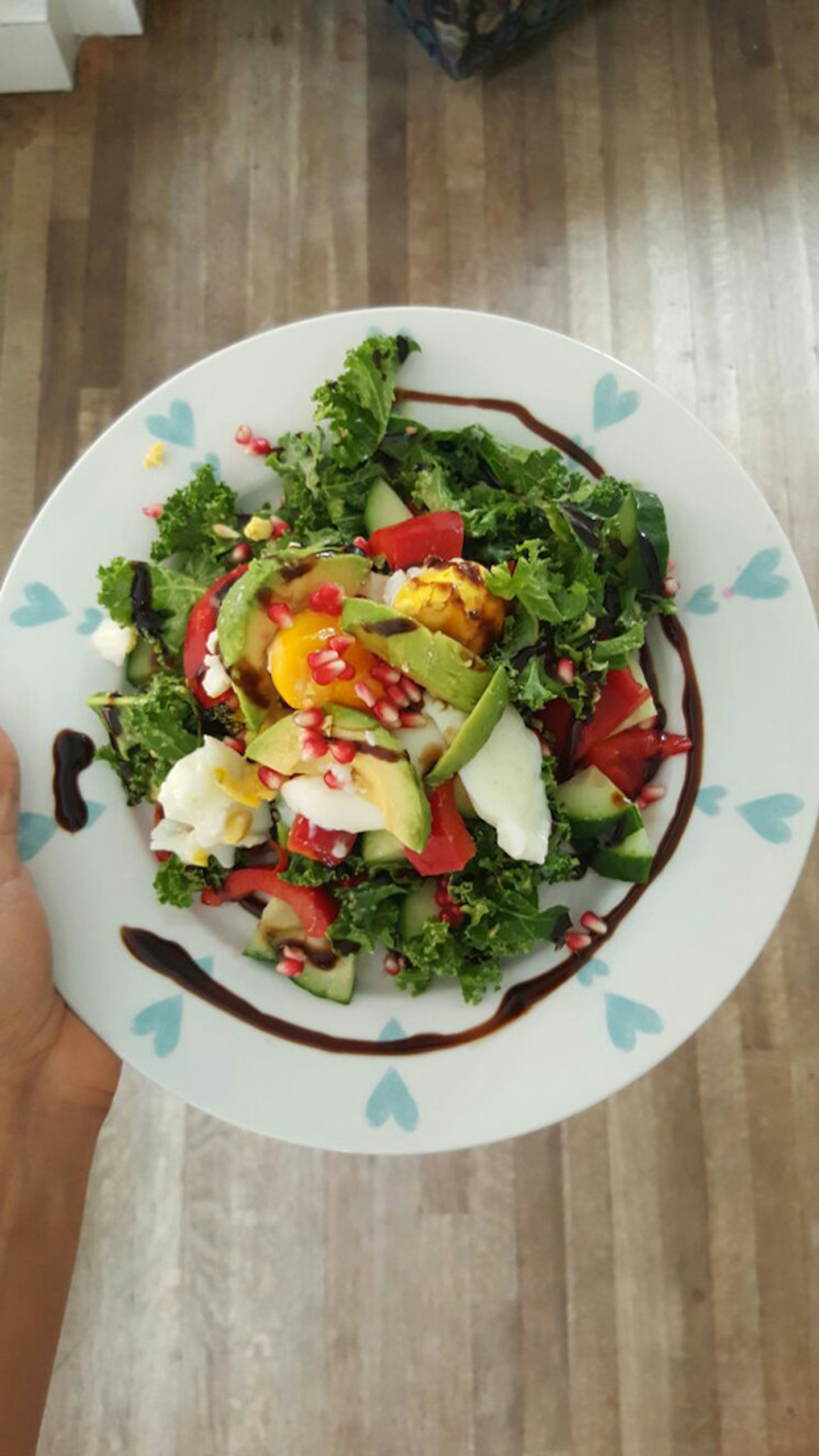 Is your diet different to what your mates eat?
Possibly, although a lot of my friends are runners so I guess I don't notice. Perhaps when I'm with my non-running friends I'd maybe eat more than them to fuel training. I'd say being a veggie is perhaps more awkward than being an athlete, however whatever my friends are making, I always manage to find a meat alternative so that we can all eat together!
What about alcohol?
I don't drink during times of the year when I'm competing, but that said I don't think there is anything wrong with having a drink every now and again. In off-season I may go to the pub with friends and have one or two, I guess it's just part of the lifestyle; everything in moderation.
My non-running friends respect the fact that I can't drink and go out all the time, so we find other things to do when we get together at the weekend. They always make an extra effort to go out at the end of the season though, as this is when they know I can let my hair down bit more!
What about dating when you're training?
I have a boyfriend who I've been with for 3 years. It was never an issue when we first started dating, but I was injured when we met and I guess when you're not running you have time to have more of a social life. Although I'm sure it helps that he's a runner too, and also my training partner!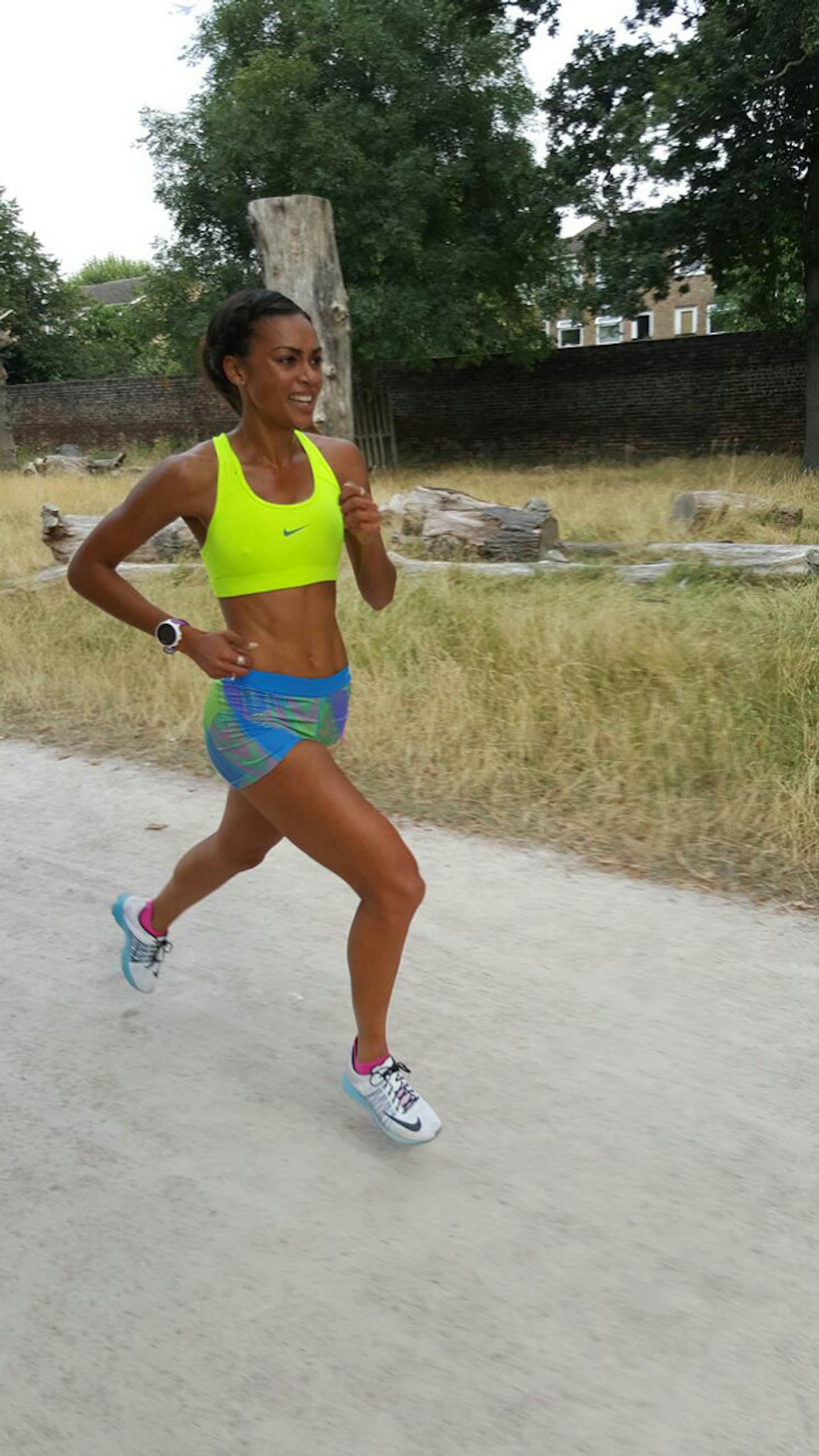 When did you first know you wanted to compete at such a high level?
I've been running since I was about 7, and have honestly wanted to be a professional runner for as long as I can remember. My earliest memory was watching Cathy Freeman win the 400m in the 2000 Sydney Games. I wanted to wear an all-in-one and run just like her!
What's the biggest misconception people have about training at your level?
I think people are often really shocked when I tell them how regularly I train. I don't think they realise how much time you have to dedicate this sport. Another common misconception is about training camps. I'm often told to 'have a nice holiday' when departing for a month long altitude camp. Although I'm extremely lucky to be able to travel with running and it is something that I love to do, there is no way that training camps are holidays, or for the faint hearted!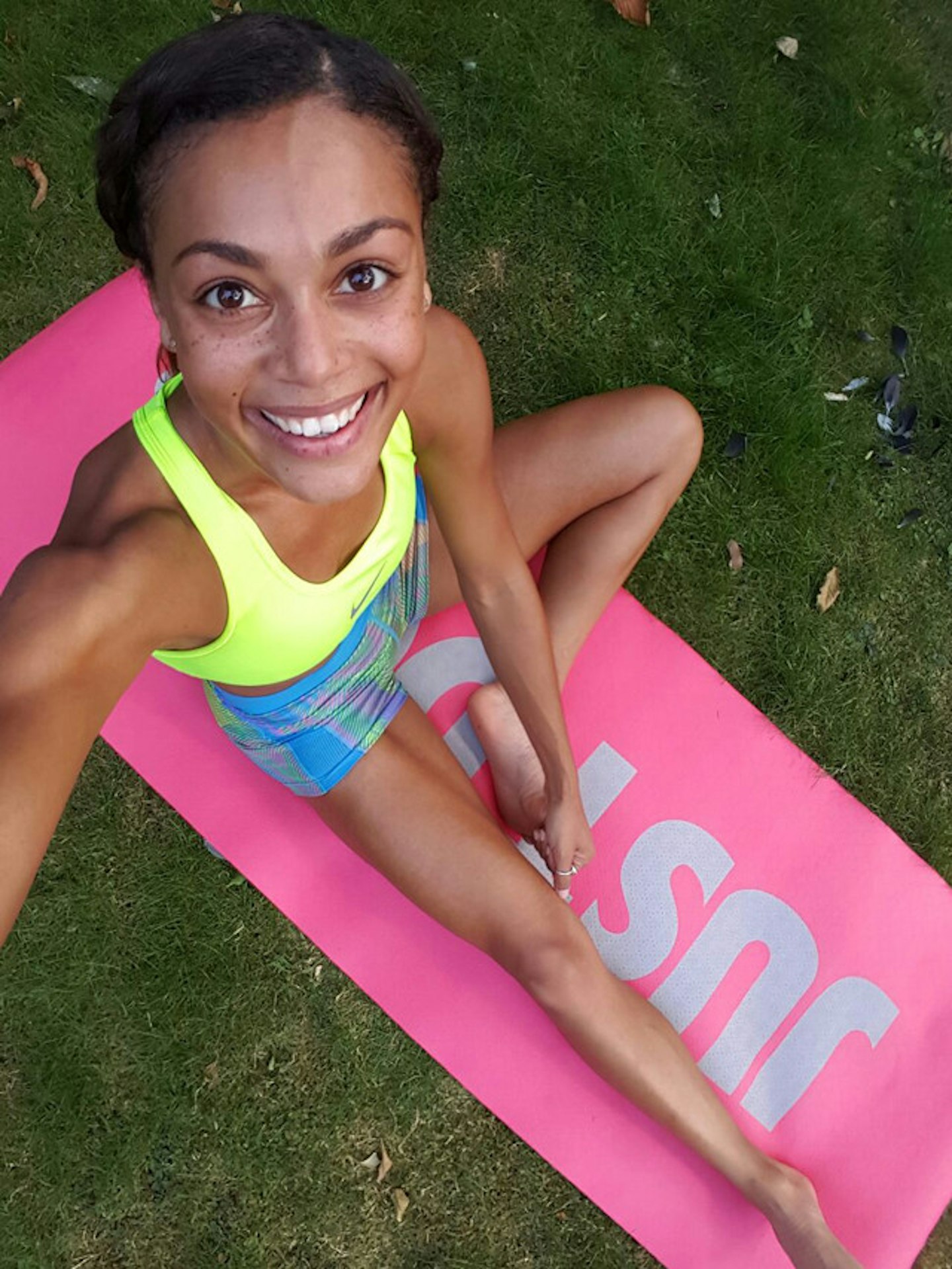 Has watching the Olympics the year made you train harder?
I wouldn't say it's made me train any harder as I work pretty hard all the time, but it's definitely made me want it so much more. I've never been in the mix or attained an Olympic QT before this year, so it's that bittersweet feeling of being so close to making it.
In 2012 I was a torchbearer in the London opening ceremony. Experiencing the atmosphere in the stadium, I wanted nothing more than to be there on my own merit.
I have been watching this year's games intently and am really enjoying Rio. Someone who is always inspiring to me is Jessica Ennis. I think people underestimate how difficult it is to win medals consecutively; she's such a gracious and fierce competitor and that is why she is such a fantastic role model.
How do you decompress and chill out?
When I'm not training, I'm a makeup artist and I love my work! It makes a nice change to the environment I'm normally in, and I have always enjoyed being around people so it is easy to forget that I'm working. I also love painting - I often paint a lot around big competitions for downtime, but I think mainly my favourite thing to do is spend time with my friends.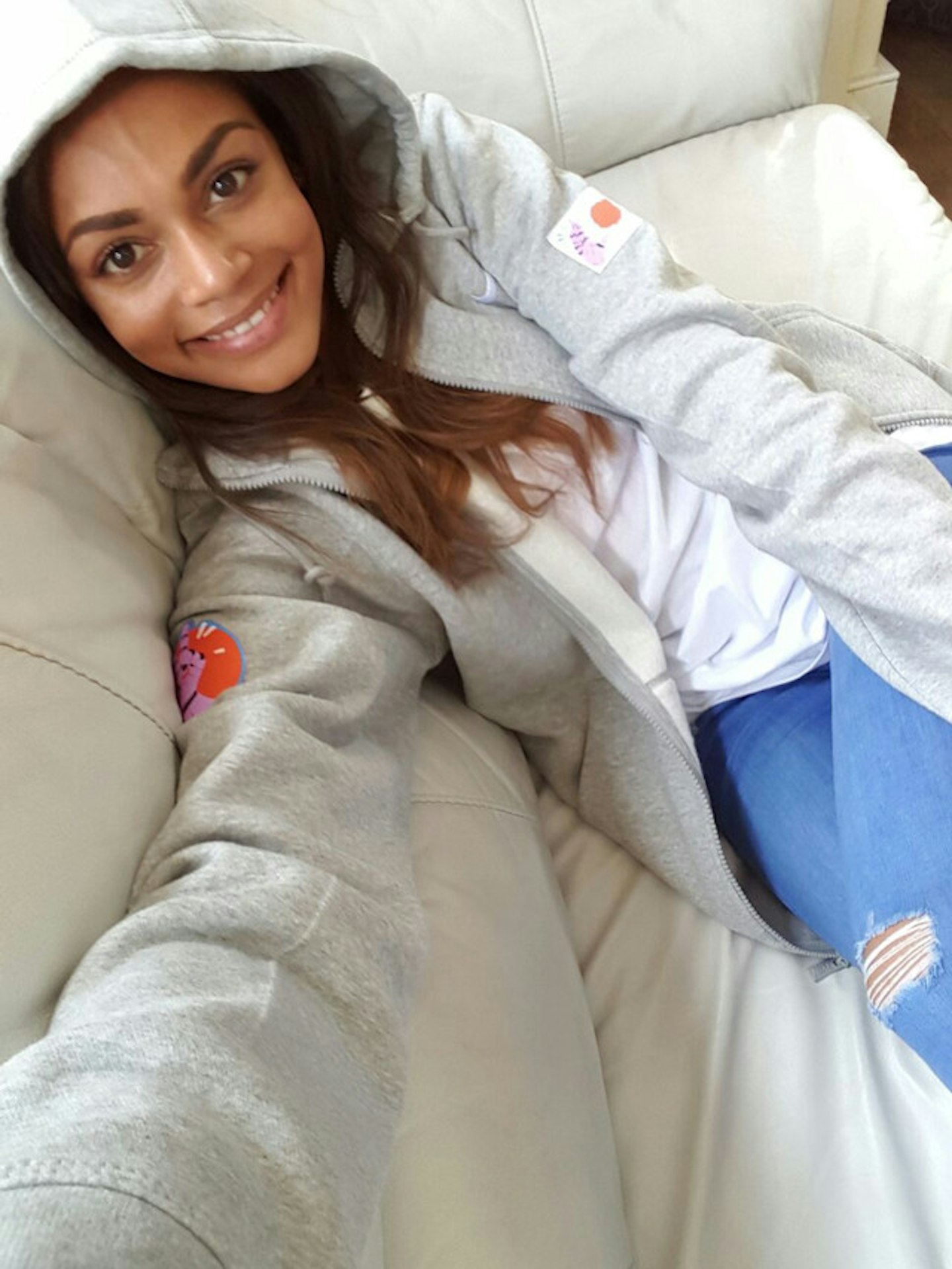 Where do you see yourself in 5 years time?
I would of course love to have medaled at a major championship and have gone to the games in Tokyo, but over everything else, if I'm enjoying athletics as much as I am now I'll be very happy!
Like this? Then you might also be interested in:
Here's Some Proof That Gymnast Simone Biles At Rio Is Everything You Need In Your Life
10 Olympic Athletes To Follow On Social Media To Get Your #Rio2016 Fix
Sexism At The Olympics Is Getting Out Of Hand. But Twitter's Fighting Back
To celebrate the future of the games, Nike has collaborated with artist Sara Andreasson to create a range of limited edition artwork.
Visit the Sneakers Cube at Niketown London this weekend to customise footwear and apparel with her designs (available from 20th - 21st August only).
This article originally appeared on The Debrief.