You don't have to be a parent to have heard of the SNOO cot. This impressive piece of baby tech (because it's so much more than just a cot) has received a lot of attention, in part because of the list of its hugely famous fans – everyone from Beyoncé to Gigi Hadid – but also thanks to the rave reviews it has amassed across the board. Many parents say it's almost like having a 'virtual nanny', making life much easier and – crucially – ensuring everyone gets as much sleep as they can.
What is a SNOO crib?
For the uninitiated, a SNOO crib is basically a bassinet that responds to your baby with a gentle rocking motions and soothing sounds. Designed by Dr Harvey Karp, a paediatrician, child development expert and founder of Happiest Baby, it features a special sleep sack you can zip your baby into, acting as a fuss-free swaddle. It is suitable from birth up to six months.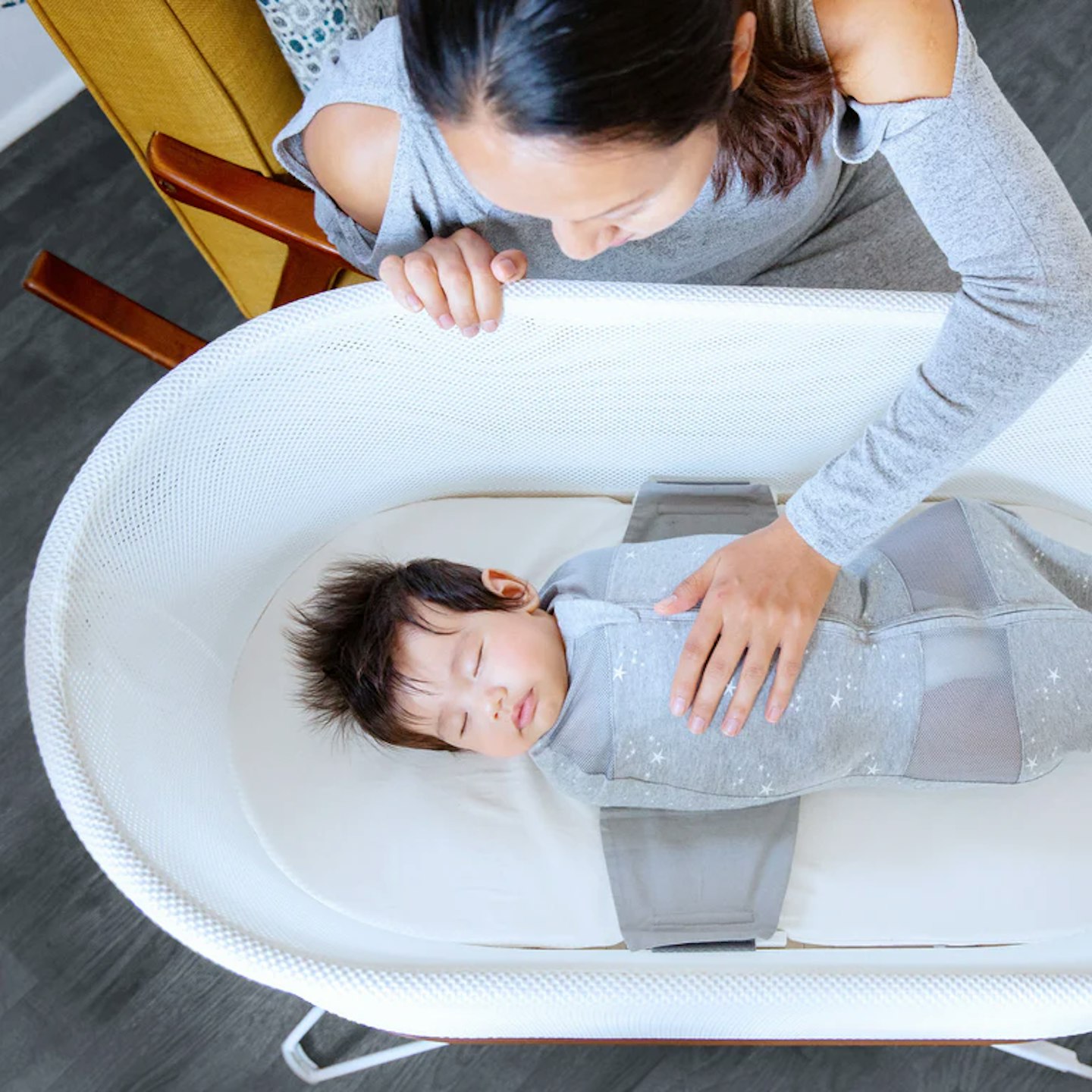 Outfitted with sensors, the SNOO cot detects when your baby wakes, automatically soothing them back to sleep with its gentle rocking motion and soft white noise to mimic the sounds and motions of the womb. That means that, even when you're asleep, should your baby wake, the cot will gently soothe them right back off to sleep.
You can sync the smart cot with your phone via an app, too, where you can customise the settings to suit your baby, including special settings for premature babies, newborns and those weaning to the cot. You can also access daily sleep reports and helpful tips from Dr. Karp.
Because of the in-built swaddle, it offers a safe sleeping position for your baby, too, so you don't have to worry about them rolling over. It can help parents get an extra 1-3 hours of sleep per night.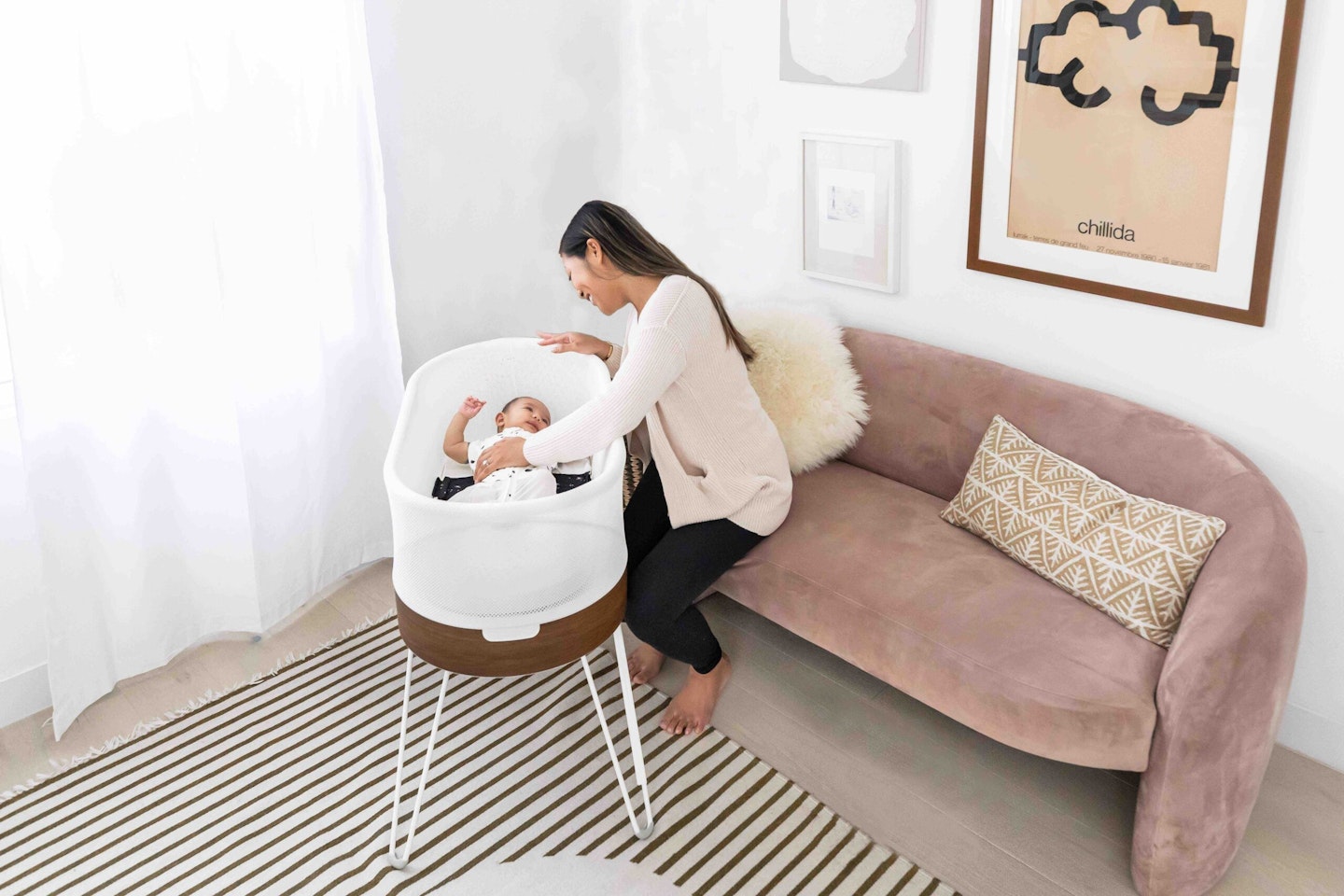 Dr. Karp says: 'In the womb, babies have constant sound, rocking and snug holding…so to take all of that away when they are born often leads to sleep challenges during the first weeks and months. SNOO gives babies safe all-night rocking, white noise and swaddling like an extra, expert pair of hands at bedtime.'
While the cot comes with a fairly steep price tag, the good news is that, from today (19th November) until 27th November, there's 25% off the SNOO crib and 60% off sitewide.
SHOP: The SNOO Cot In The Black Friday Sale
Our verdict:
Rebecca Holman, digital director, bought a SNOO cot for her second child. This is her review:
I was really worried about how my second child would sleep as I knew I'd have my hands full with my very energetic two year old who, as a baby, didn't sleep brilliantly.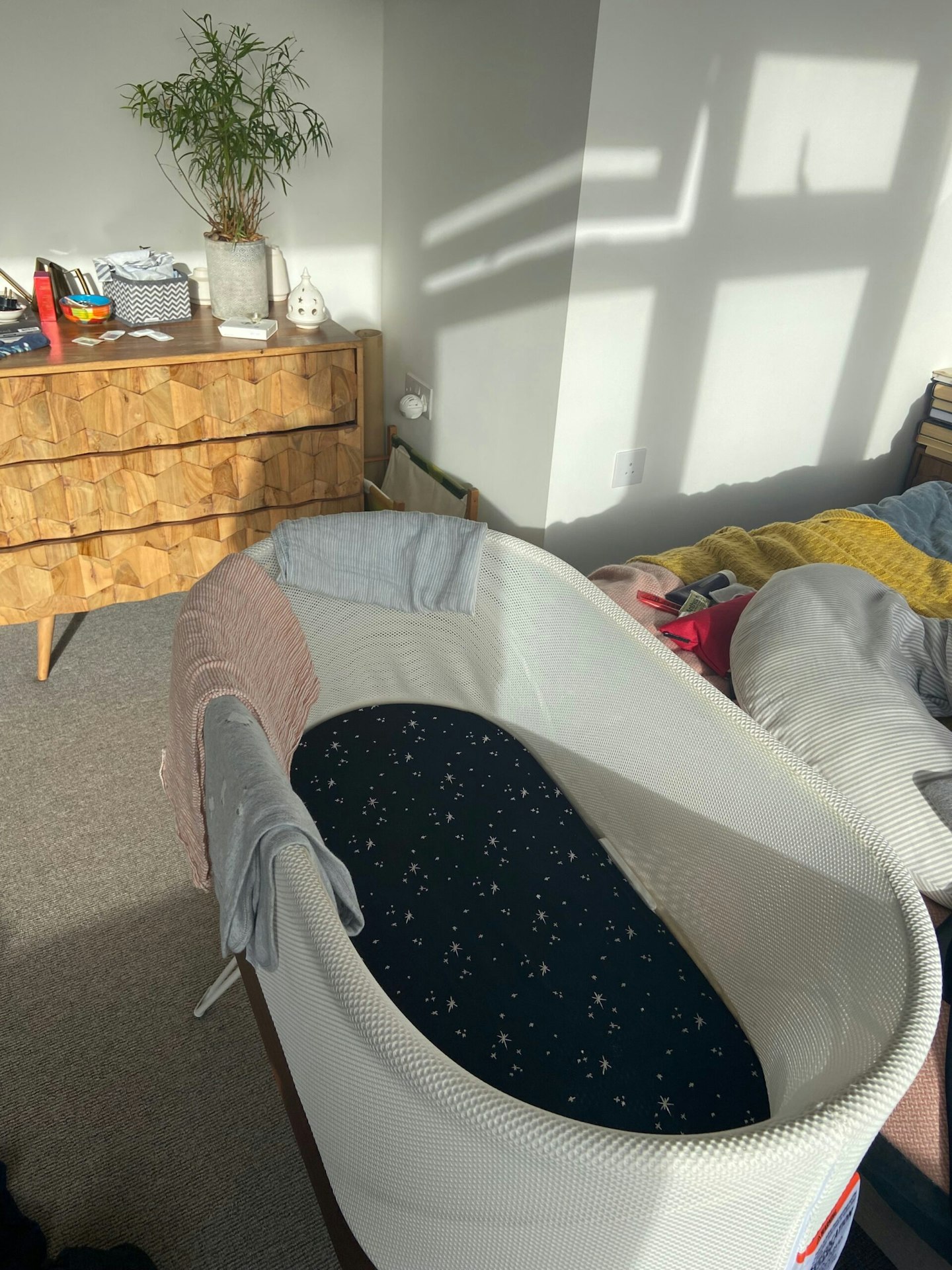 It took me a couple of weeks to get comfortable with using the SNOO for more than a nap, but we started using it for every at-home nap and night-time sleep from when my baby was two weeks old and it worked brilliantly. It felt like quite a leap of faith to strap him into the cot, which looks massive around a newborn, but within a few days it was second nature – he was so obviously comfortable in there.
It didn't make him randomly sleep through the night, but it meant that if he woke up and stirred lightly, the cot would gently rock him back to sleep and if he was hungry or really wanted a cuddle? Then once I'd fed and changed him and popped him back in, he went straight back to sleep. This obviously meant I didn't have to spend hours pacing the room to get him back to sleep. It also meant, if I timed his nap correctly, I could pop him in the SNOO, switch it on and he'd be asleep in a couple of minutes - giving me more time to spend tidying up, playing with his older brother, or even having a nap myself (this sadly happened only once).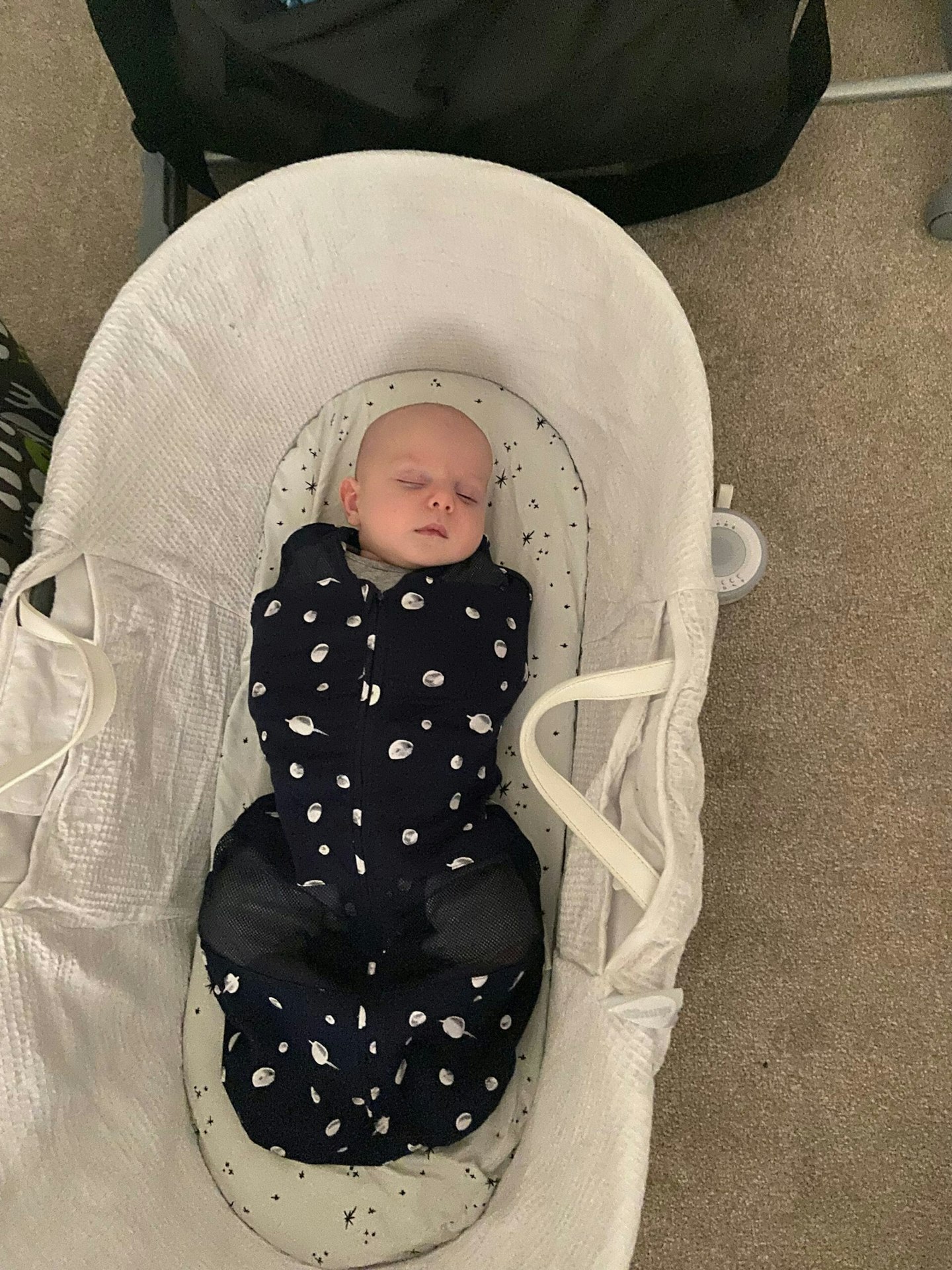 The swaddle that comes with the SNOO was also one of the best I've ever used – I even bought the travel ones to take on holiday (I was super nervous about going anywhere without the SNOO to rock him to sleep every night) and they worked brilliantly in a bigger travel cot.
Frankie Graddon, journalist and mum of two used the SNOO for both of her children. This is her review:
I've used the Snoo for both of my kids and will recommend it to anyone who will listen. The rocking/white noise combo made both my kids fall asleep, even when having an over-tired meltdown. It meant I didn't have to stand rocking them for ages.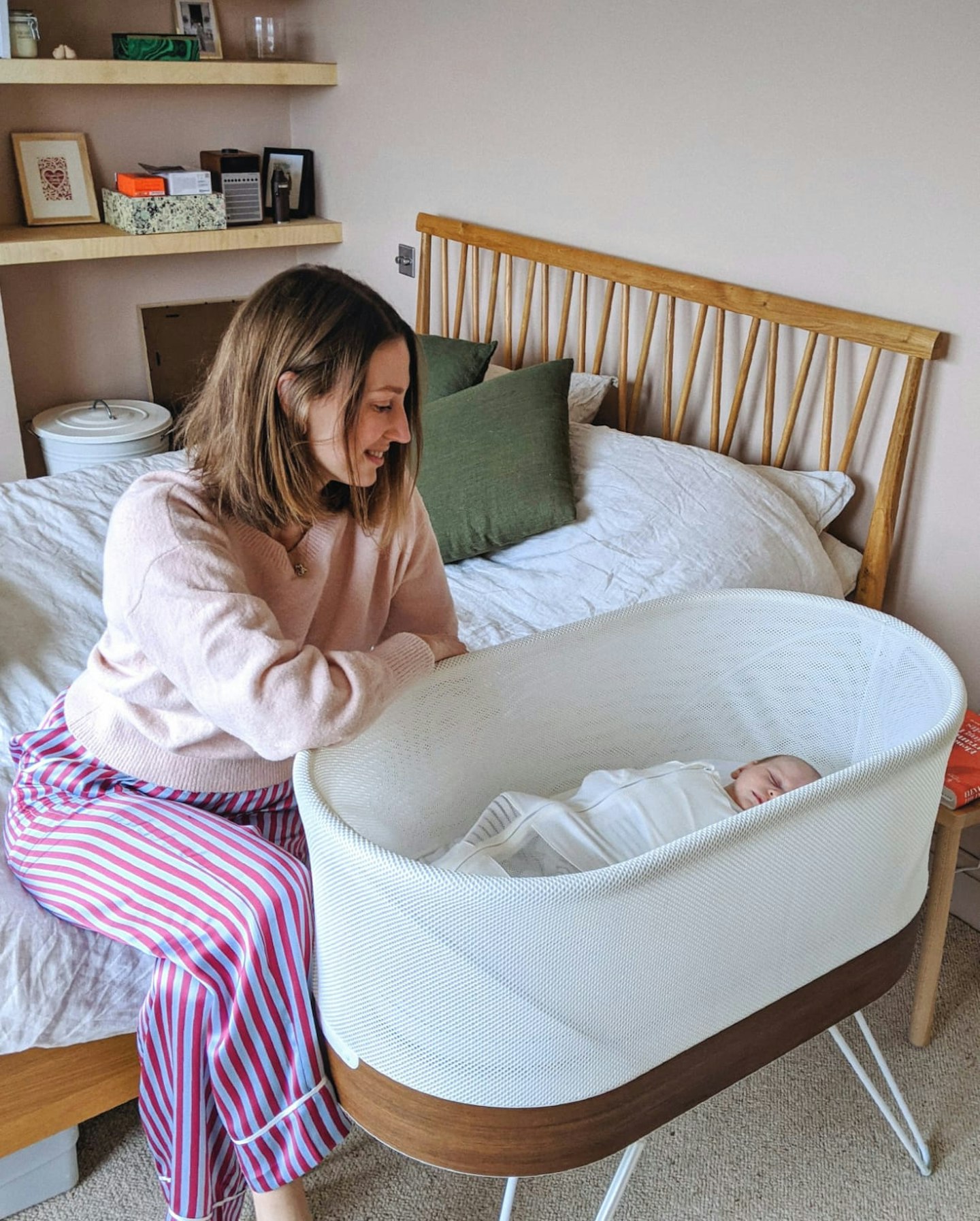 I particularly loved the clipped-in swaddle which stops them from rolling over - it gave me extra peace of mind. The hours it gives you back in sleep during the newborn months is invaluable. Plus, it looks chic - and when your house is being taken over by ugly baby stuff, a moment of chicness is very much appreciated.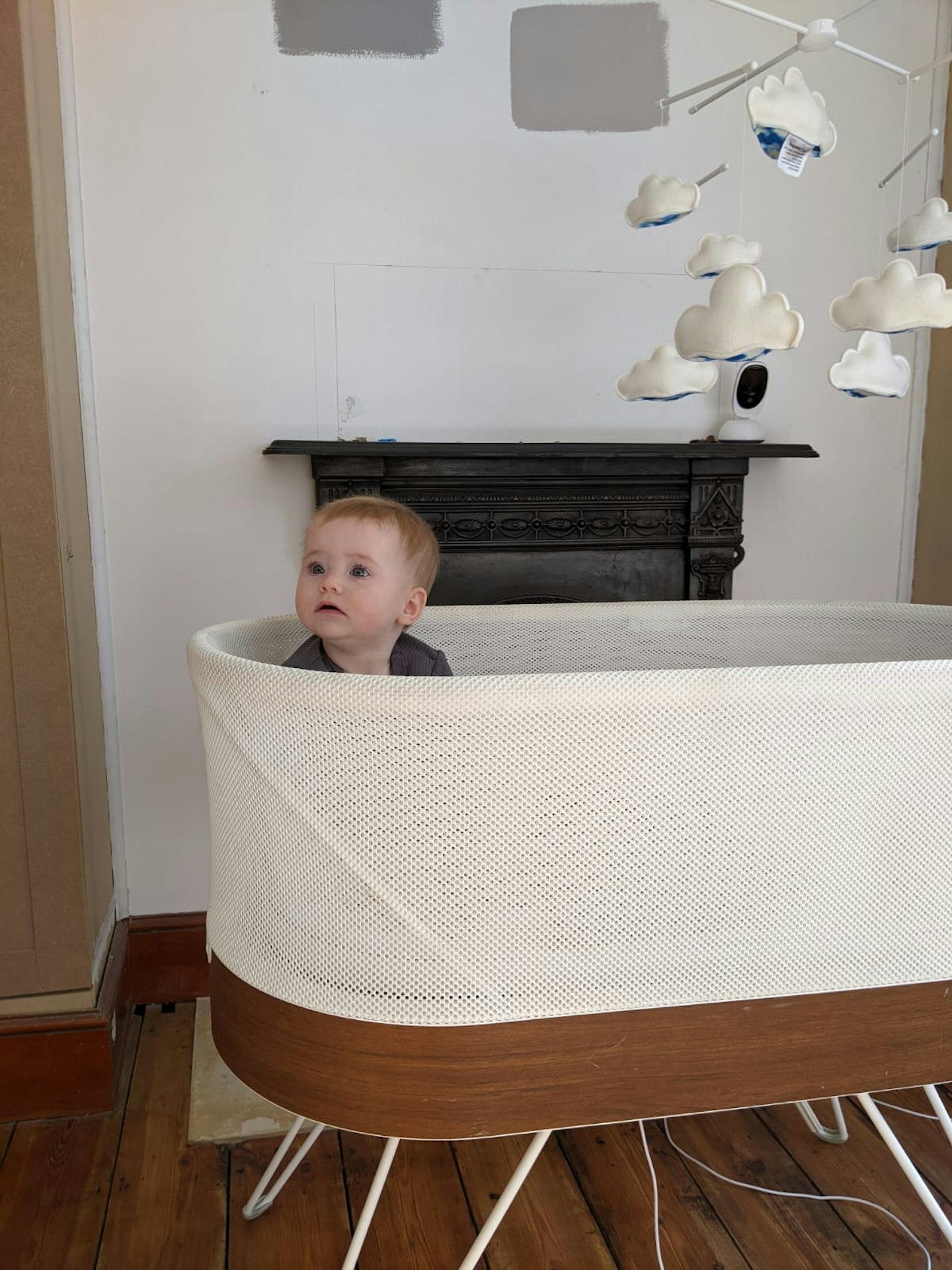 Is a SNOO cot worth it?
According to all the reviews, yes. It can dramatically increase the sleep you, the parent, gets, and helps to keep your baby in a safe sleeping position. It is expensive though, especially as your baby will only need it for the first six months of their life, so the Black Friday sale is a great chance to pick up one for less.
Alternatively, you can choose to rent one. Happiest Baby currently offers this service to its customers in the US and not the UK but there are other companies who allow you to rent a SNOO for as little as £87 per month.
Reviews have been so good that, in America, some companies such as JP Moran Chase, Under Armour and Snap, Inc, provide the SNOO rental service for their employees. Rahab Hammad, benefits manager for Snapchat said: 'SNOO is by far the best parental benefit we've ever offered. The feedback is phenomenal. The SNOO has helped our employees get extra sleep, stay healthy, and increase productivity when they work from home and in the office!'
What is the youngest age for a SNOO?
The SNOO cot can be used from birth up to six months or when your baby can roll over consistently.
Does SNOO use a lot of electricity?
According to Happiest Baby, SNOO's voltage input is 100-240V ~ 50/60Hz 1.8A and the output is 12.0V - 4.0A. The wattage is no more than a standard light bulb.
Hannah Banks-Walker is Grazia's head of fashion commerce. She has previously written for the likes of Harper's Bazaar, The FT, Glamour, Stylist, The Telegraph, Red, i-D and The Pool on everything from fashion to curly hair (hi!) to the patriarchy. Not necessarily in that order. Find her on Instagram and Twitter. But please don't look for her MySpace profile, which until now was the last time she wrote about herself in the third person.