For more parenting content from Grazia, follow our Instagram community @TheJuggleUK
Ever tried to take a decent photo on your phone of your baby or kids, but just can't get the right angle? The photos end up looking… well, ahem… rubbish. Or, you end up finding the right location and dream natural lighting, but baby starts crying and refuses to give you that all-important smile?
Fear not! There are tactics you can use right now to get better photos of your newborn, using just your smartphone. I'm a professional baby photographer, @louisapeacockphoto and here's my top six tips...
Sleepy Photos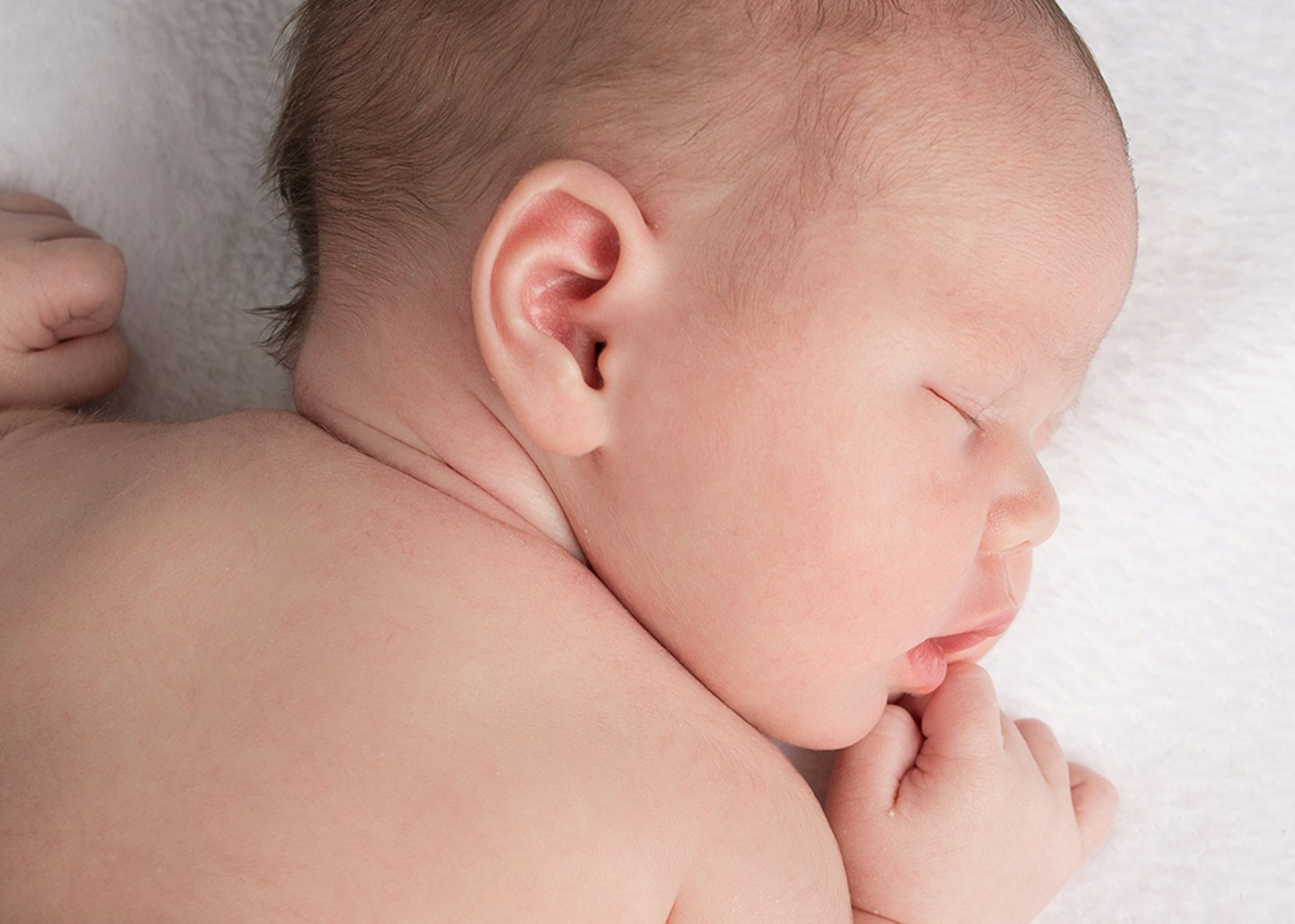 Your tiny baby sleeping peacefully is one of the most comforting things to witness. You'll want to remember this moment forever. To get the best shot, I'd suggest taking one close up from above, looking down on your baby, a bird's eye view. If he's asleep in his cot, open the curtains for just a minute so the natural light falls on his face and get up high (carefully!) to look down on him 'straight on'.
Top Tip: Try to line up your phone's camera lens with the tip of baby's nose; this will stop his face looking stretched.
Don't forget to also snap one from far away, so you capture 'head to toes' asleep.
'Macro' shots: really close up.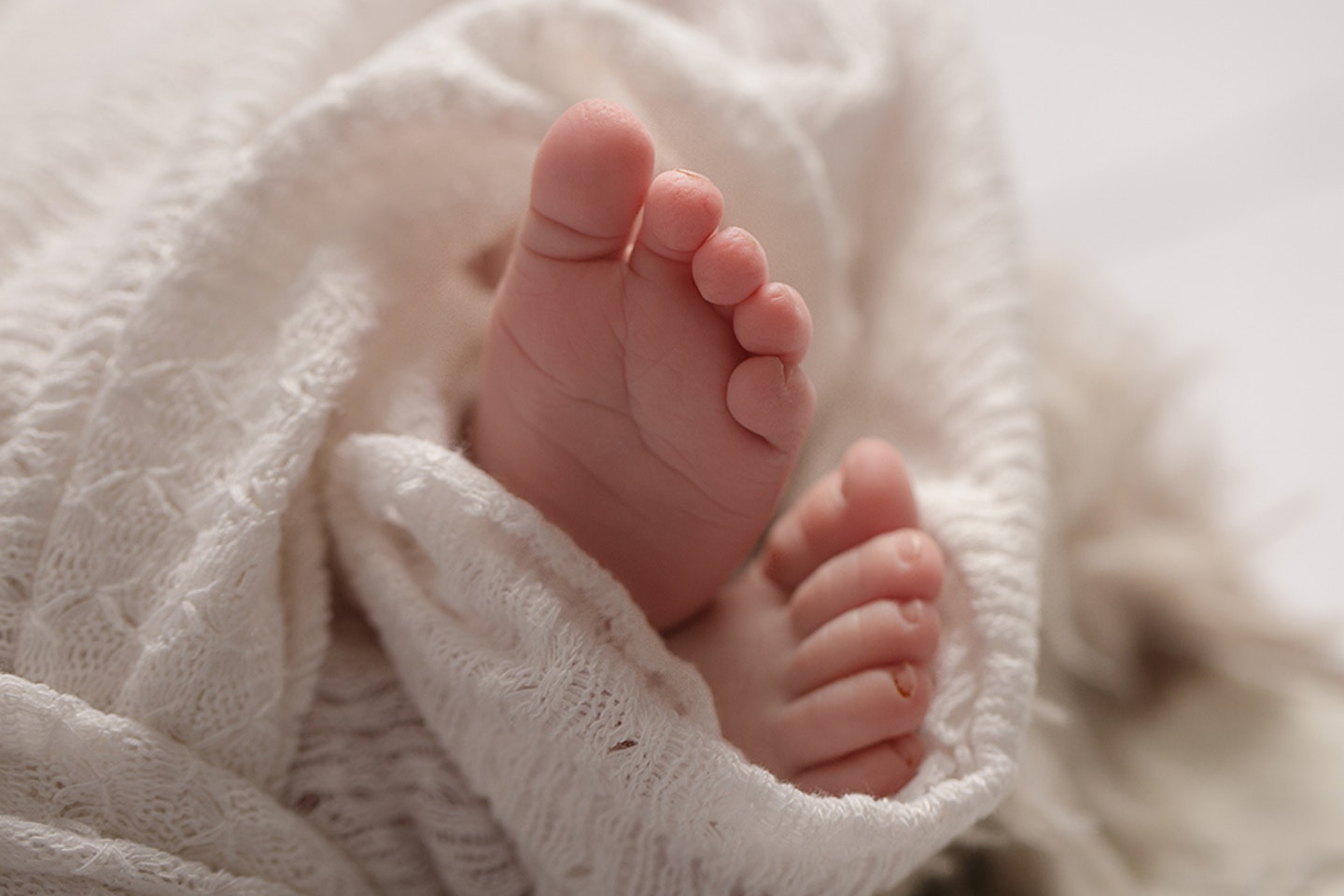 These are the photos that my mums really coo over! Those eyelashes. That mouth. That teeny tiny button nose. These images emphasise Baby's beautiful features.
For the best macro shots, place your baby between a window (or other light source) and your camera, so that their profile is backlit. This will provide a gorgeous but subtle 'halo' effect, making great photos to wow your friends.
Top tip: Crouch down level to your baby's face and make sure her head is blocking out the source of the light, like the brightest part of the window or the sunshine itself, if outdoors. This will create a gorgeous silhouette effect. If her face looks too dark, hold a white piece of A4 paper up from where you're crouching, to bounce some light back onto her face.
Awake!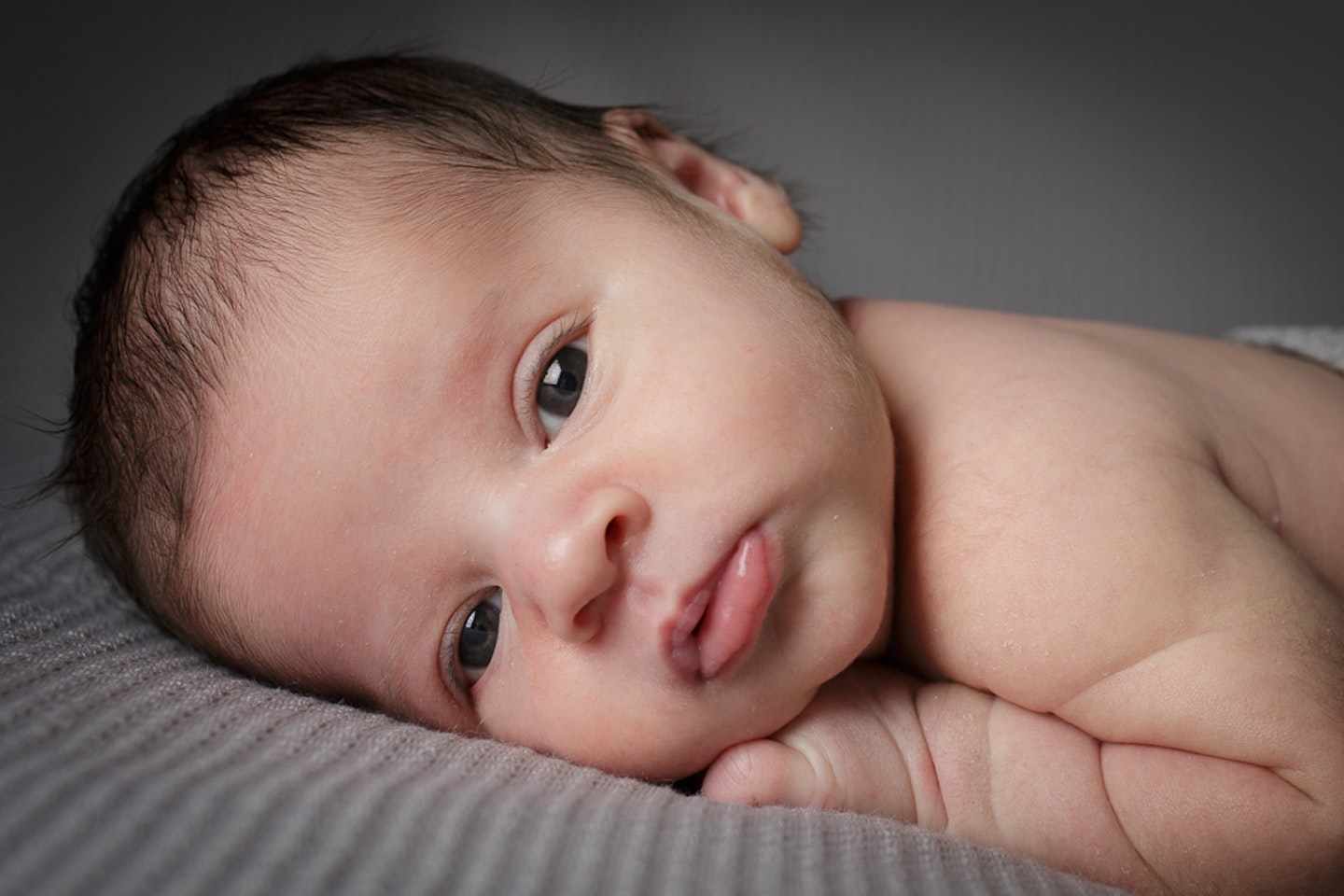 When your newborn opens his eyes to try to focus and make sense of the world around them, you'll want to capture this unique moment. But be quick, the moment you'll want to capture will last a split second.
Top Tip: When babies are super young, they won't respond to sound as much as you might think, so shaking a rattle or some bells to engage them won't always cut it. Instead use a light source to grab and hold their attention. A glowing baby toy or a low-power torch (from a distance and never directly into their eyes) may hold their gaze for just a second. Hold the toy near your camera and it'll look as if they're gazing straight at you. Ahhh, bliss.
Show a sense of scale.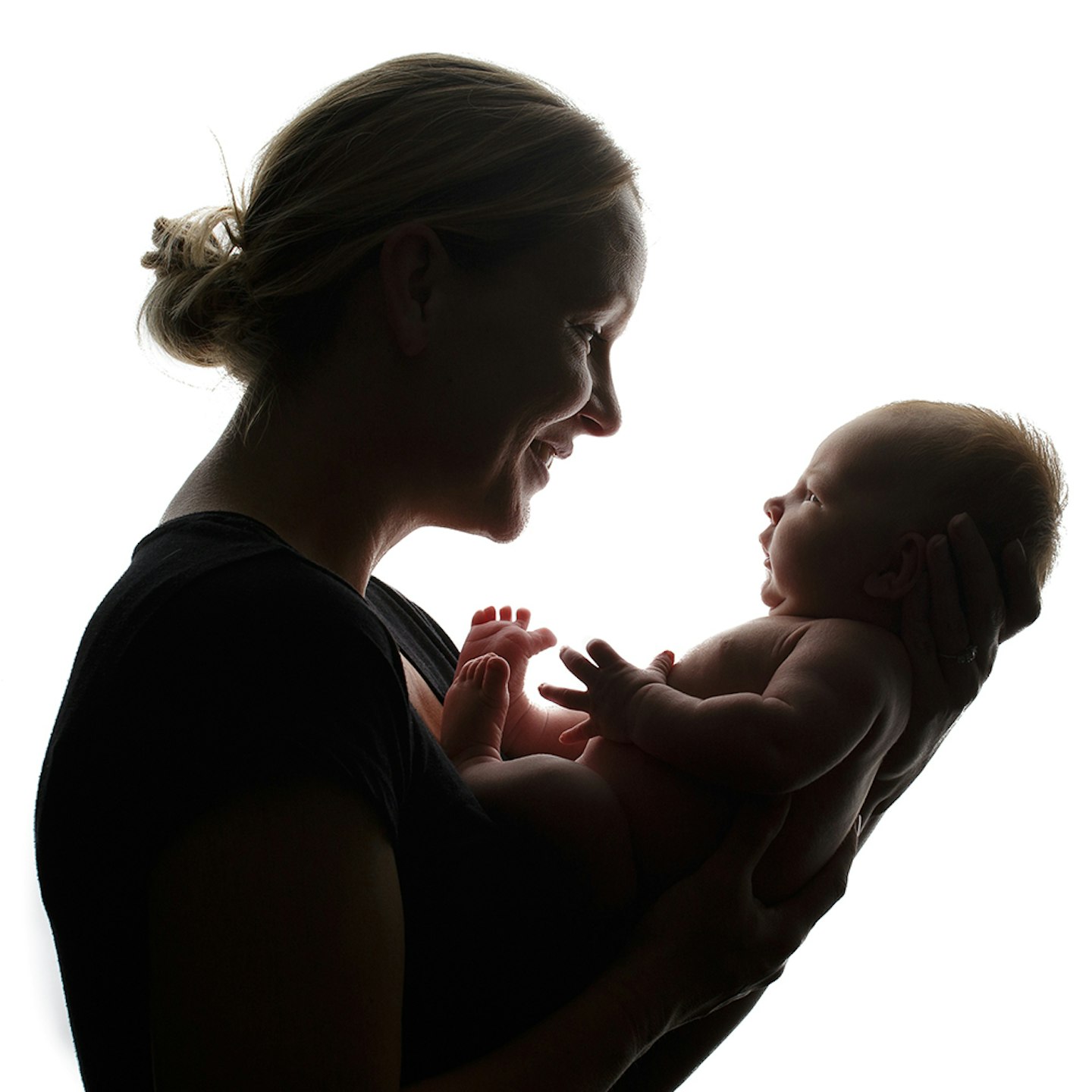 It can be hard in newborn photography to give a sense of scale, to show just how tiny your baby is.
Ask your partner to stroke Baby's head when taking the picture. Or hold your baby near a bright window and ask someone to take the shot of both of you – to show just how small she is.
Top Tip: When standing near the window with your baby, position your body so that the light falls directly onto Baby's face. She could lay on your chest or peer over your shoulder. Always have three points of contact – both hands and your chest, for example – when attempting a pose like this, for baby safety.
Birthday suits!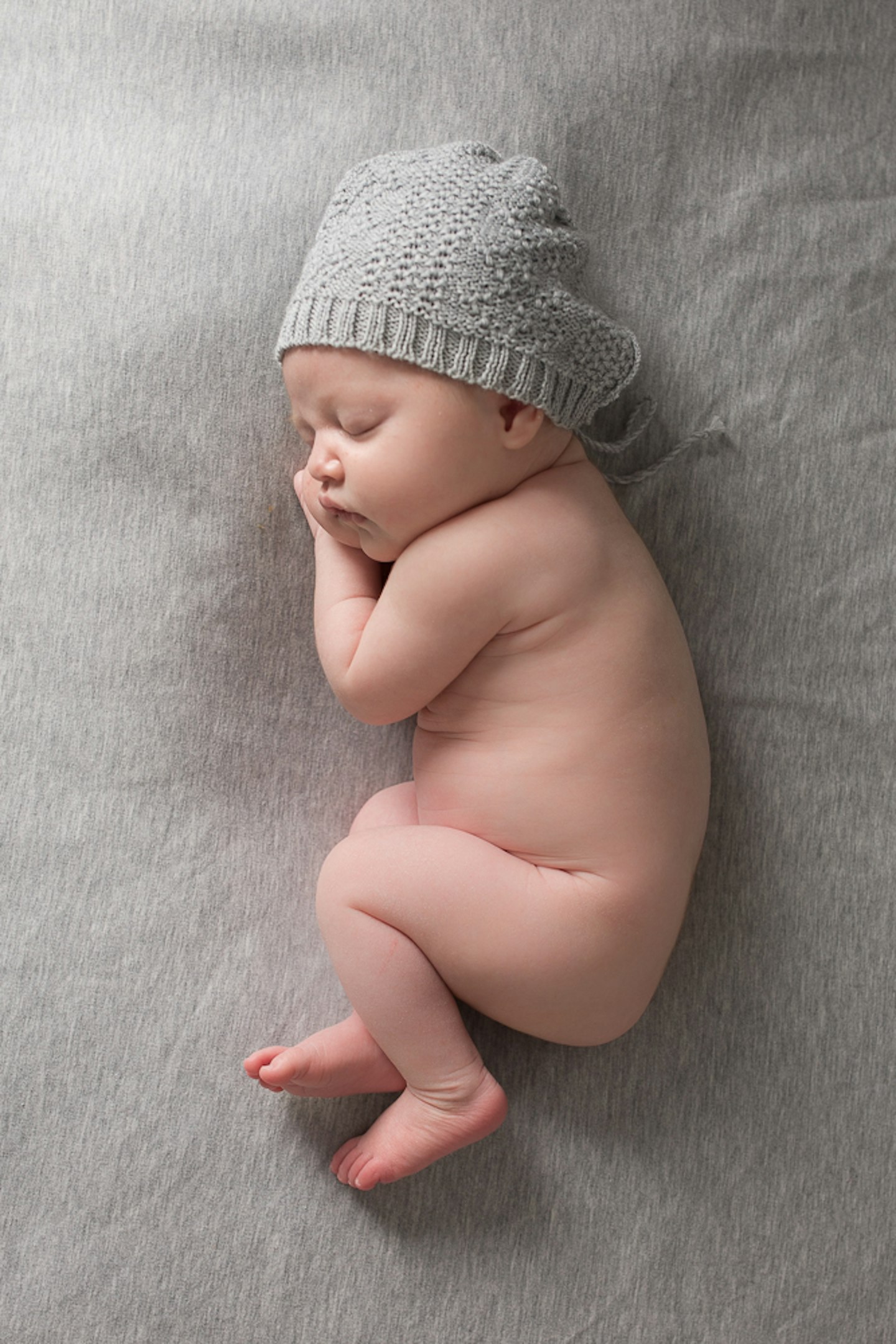 Most newborns are born with quirky little details, whether it be tufts of hair over their ear, unique flaky skin which will soon fall off, birthmarks or cute little tummies. They won't stay like this forever, and in fact will look different again in just a week or two.
Don't be afraid to strip your baby down, nappy off, and capture them just as they are.
Top Tip: When placing baby down, build a little well to put him into, made out of rolled up towels or scarfs. Warm the area first with a hot water bottle to help him feel more secure. Never leave your baby unattended like this; stay with him while you take the shot.
Selfies!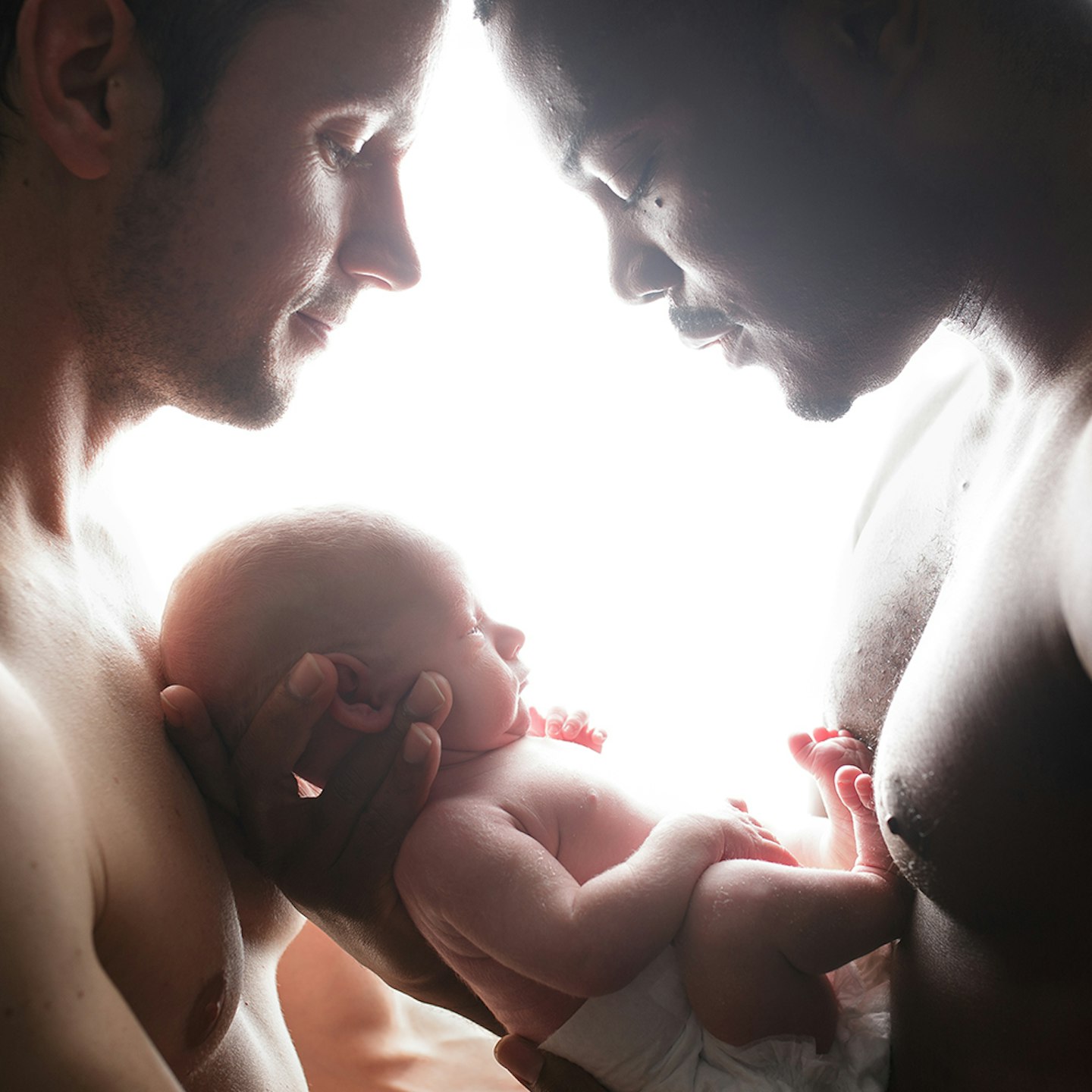 There's no better gift to give grandparents than a photograph of you snuggling with baby. In fact, there's no better gift to give yourself. For selfies with your baby, you can even strip down to remind yourself of that skin-to-skin feeling.
Top tip: Make sure whoever takes this image 'squares up' to the action; so that their camera is at the same level as Baby's eyes. Definitely don't take the shot from below (it's unflattering to 'photograph up' as it can make you look larger).
Now… what to do with all those photos!
Now that you've taken all these amazing photos of your gorgeous baby, what are you going to do with them? It's so easy to keep them hidden on your phone, but treat yourself to some tangible print copies.
Print out your favourites and peg them up with a piece of string in your Baby's nursery. Or create a little photo book with them all included. Trust me, those early moments are so special, you'll want to treasure them forever.
Award-winning photographer Louisa Peacock runs her own portrait studio in Muswell Hill, specialising in babies, families and kids. She can be found online here__. Follow her @louisapeacockphoto for more behind-the-scenes tips and beautiful portrait photography.