For more parenting stories, advice, tips and memes, check out Grazia's new parenting community on Instagram, @TheJuggleUK
Trigger warning: Contains discussion of baby loss and grief.
Sometimes it can be difficult to have necessary conversations with your kids at an early stage, especially when it concerns important but sensitive subjects like bereavement.
With 1 in 8 pregnancies ending in miscarriage and around 1 in every 200 stillbirths, baby loss is more common than we might think. And while it's a deeply traumatic experience for mothers and partners to go through, it can also be a very difficult time for a younger child.
It's important that they understand and process what's happened in a healthy way, and children's books are a great place to start.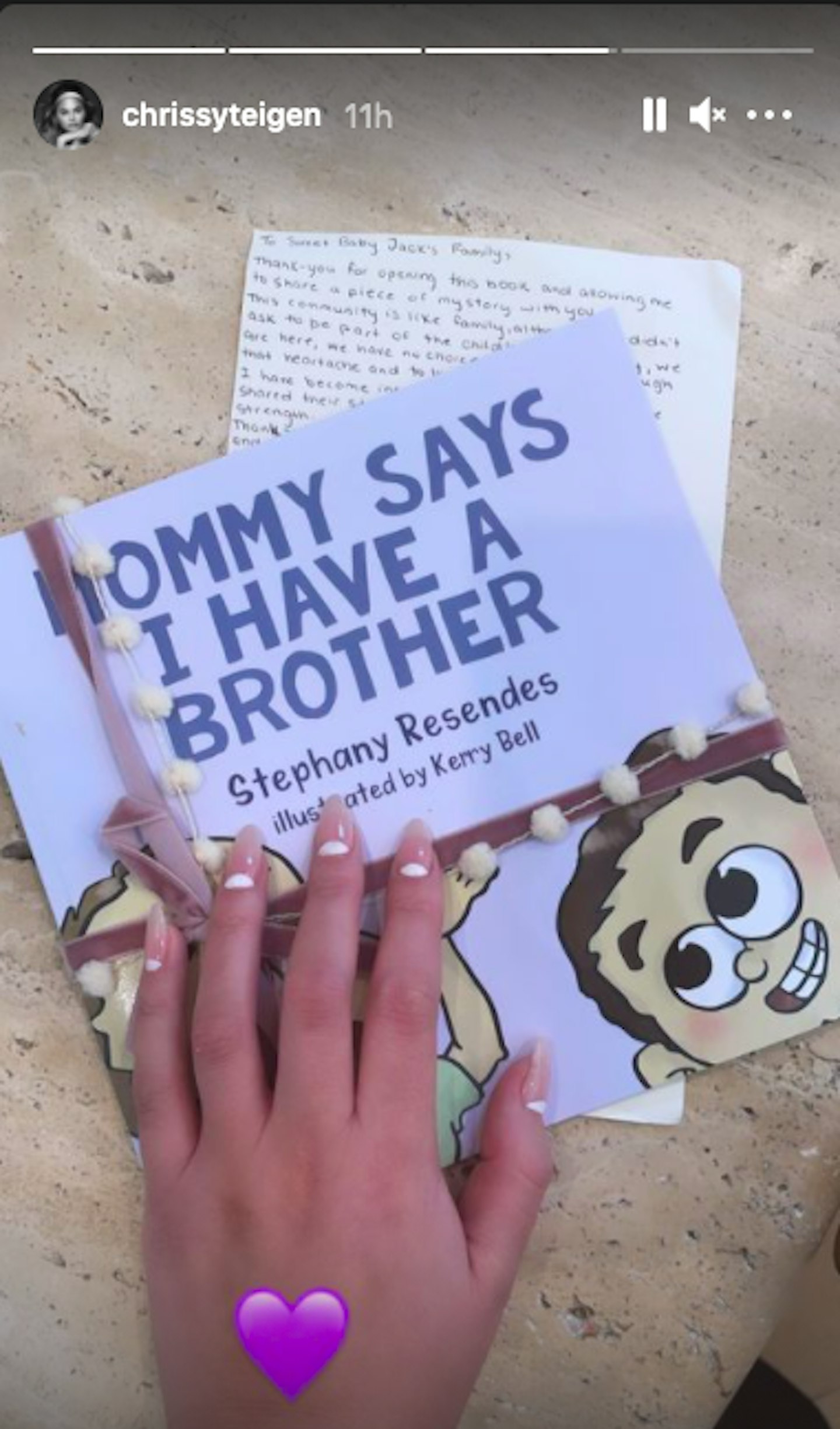 Chrissy Teigen recently posted a book she had been given to share with her two children, Luna and Miles, who were expecting a baby brother, Jack, back in October of 2020.
With the help of some brilliant bloggers like Big Books For Little Hands and Whitney Guerrero, we have put together a selection of the best books that will help explain baby loss and sibling loss to kids. Take a look through below...
Books To Help Explain Baby Loss And Sibling Loss To Kids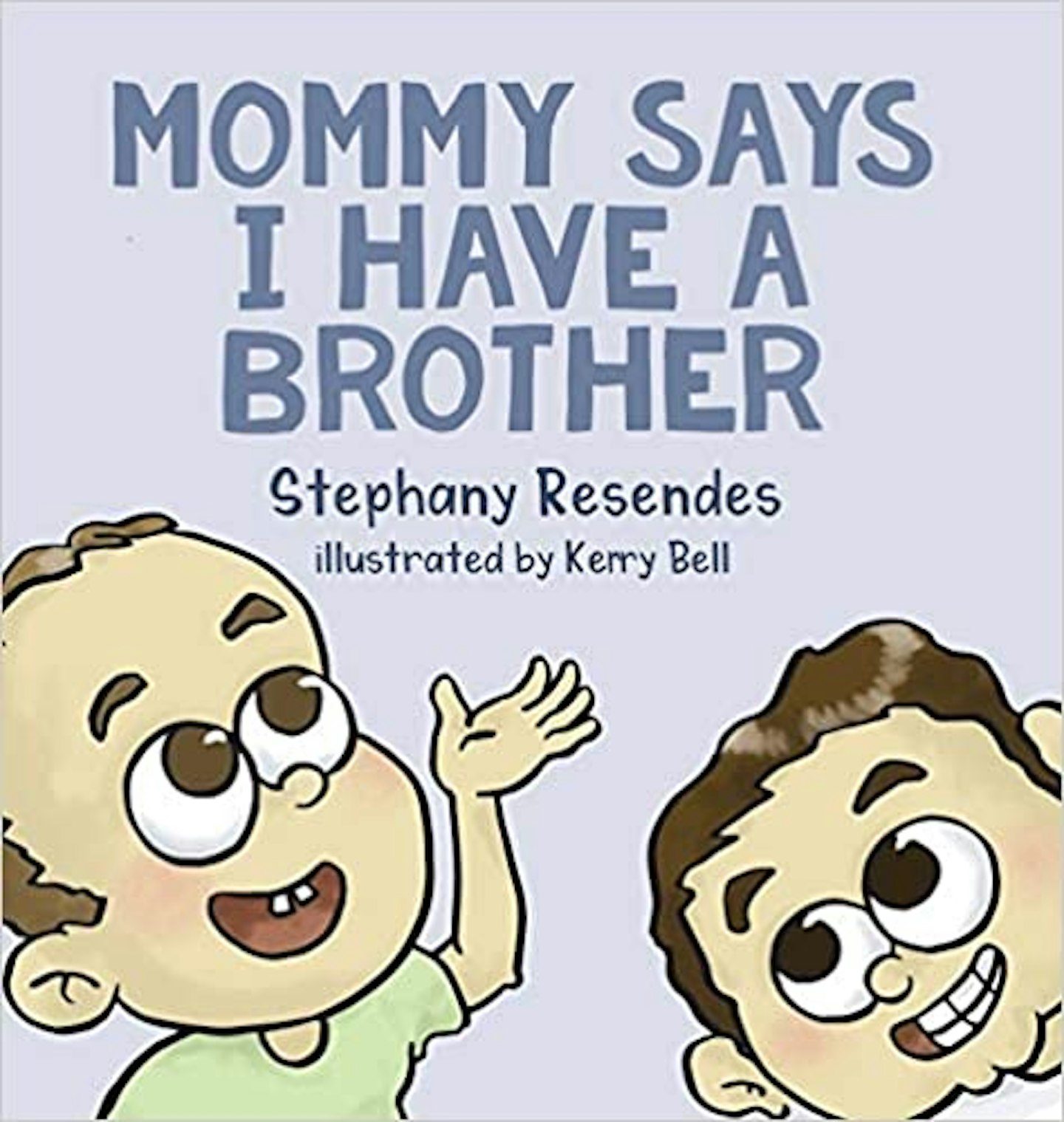 1 of 10
Mommy Says I Have a Brother, by Stephany Resendes & Kerry Bell
Mommy Says I Have a Brother is designed to open up a conversation with your children about a sibling they may or may not have met, making it easier for them to ask questions and learn about a special person that is no longer here with them.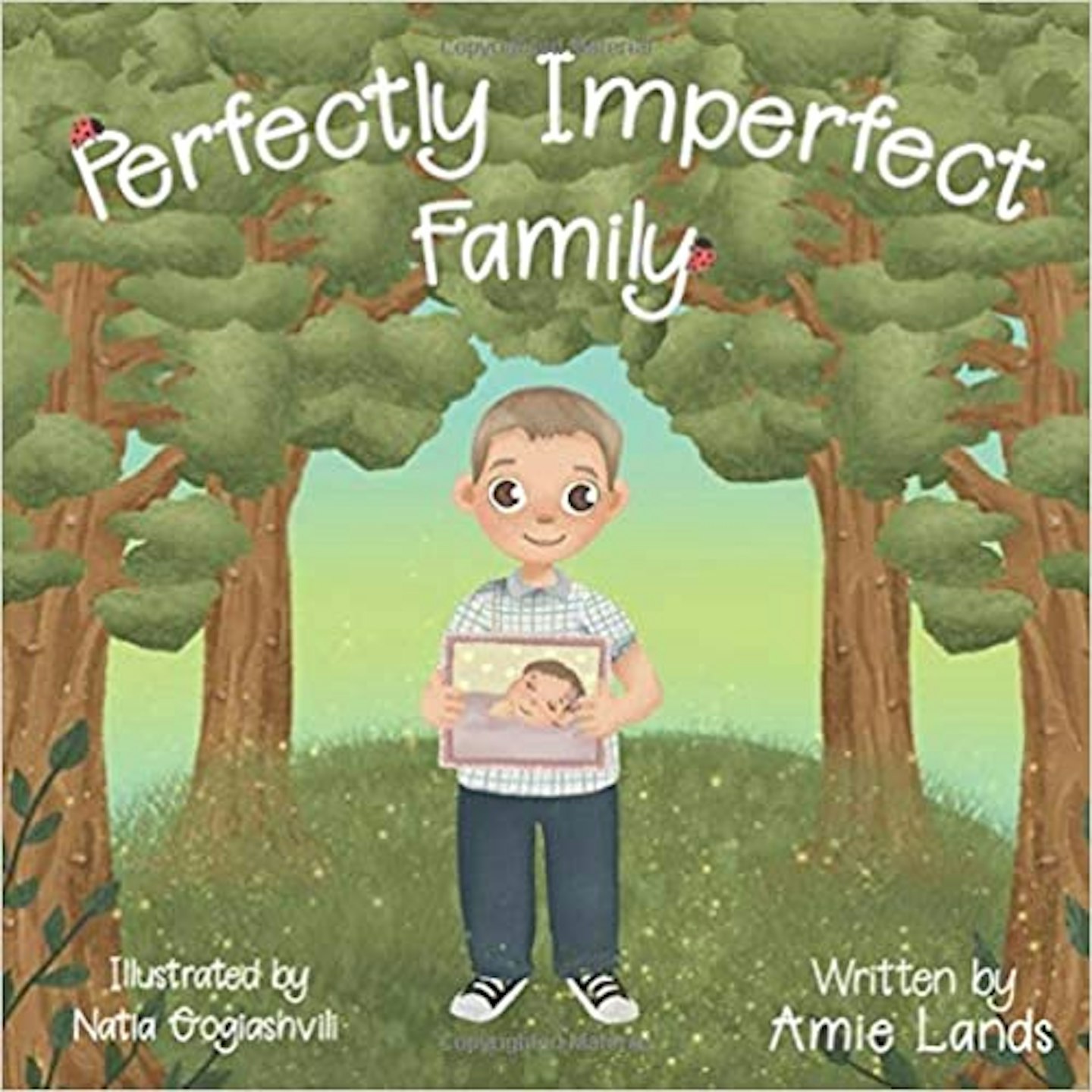 2 of 10
Perfectly Imperfect Family, by Amie Lands & Natia Gogiashvili
Perfectly Imperfect Family acknowledges the stigma associated with pregnancy loss, infant death, sibling grief, and including a baby who has died by demonstrating loving ways in which a family can continue to celebrate their beloved baby.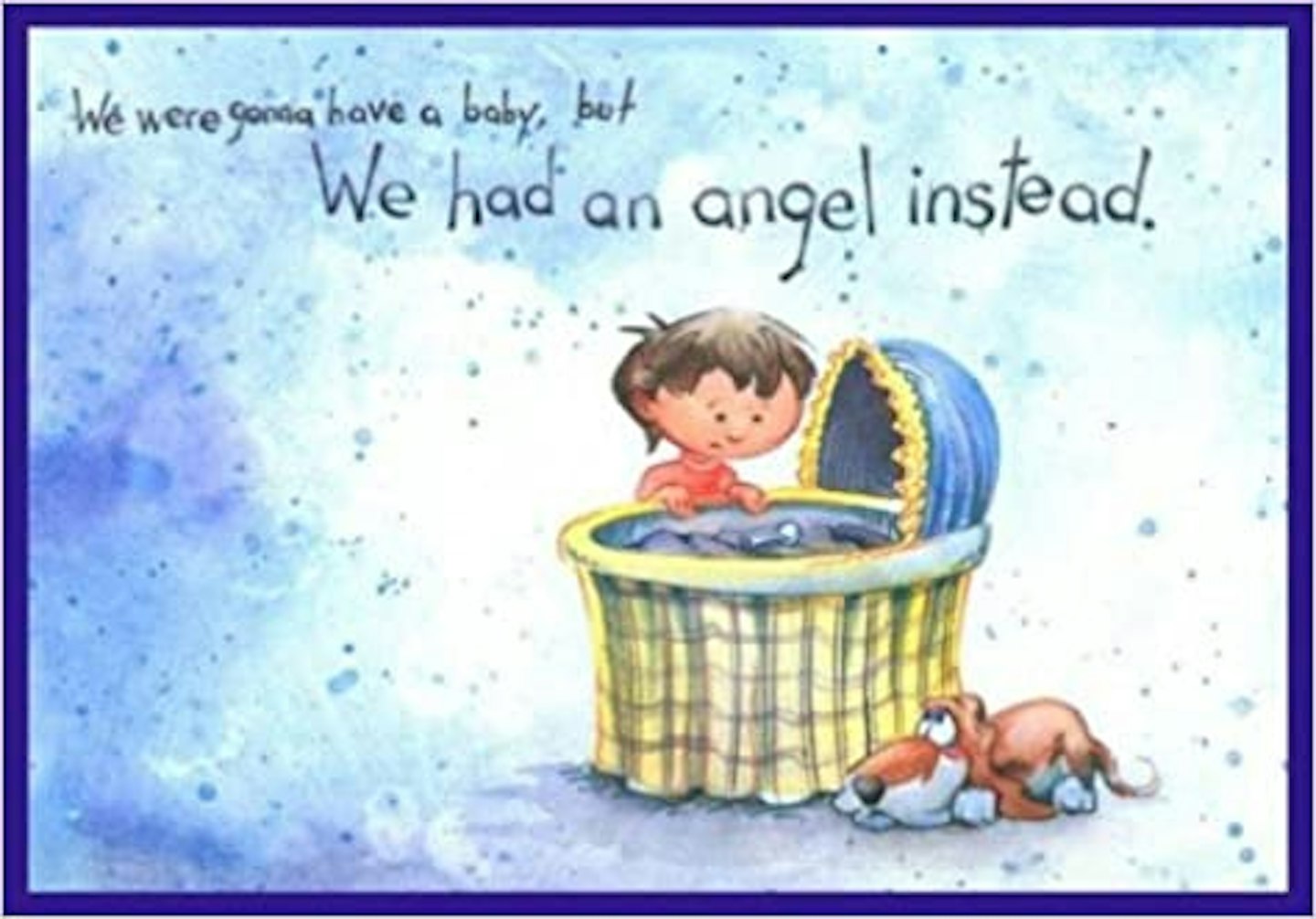 3 of 10
We Were Gonna Have a Baby, But We Had an Angel Instead, by Pat Schwiebert
A new book from the author of When Hello Means Goodbye. Created especially for children who are suffering the loss of their family's pregnancy.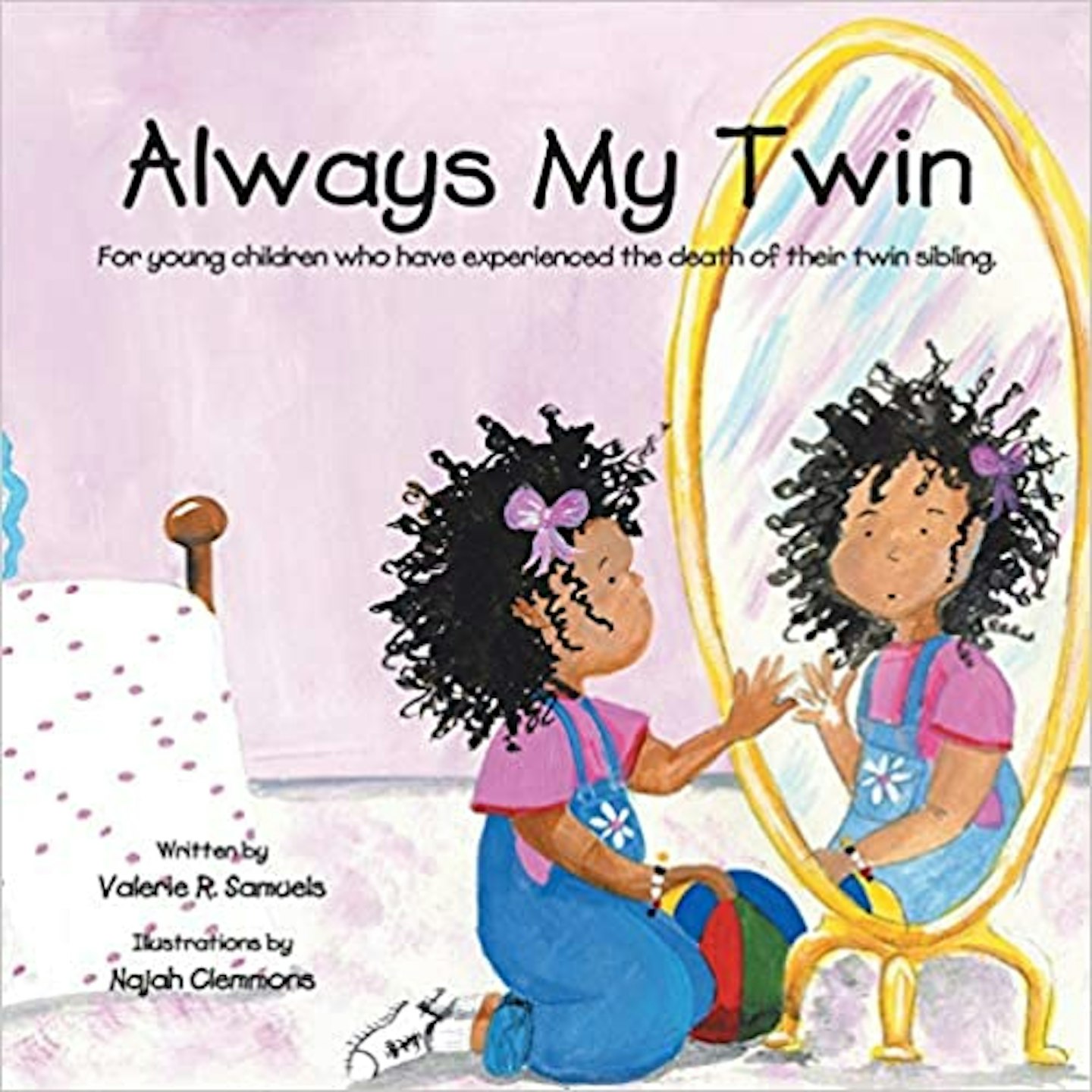 4 of 10
Always My Twin, by Valerie R. Samuels & Najah Clemmons
Always My Twin is for young children who have experienced the death of their twin sibling, is a book for any child whose twin died before birth, after birth or as a young child.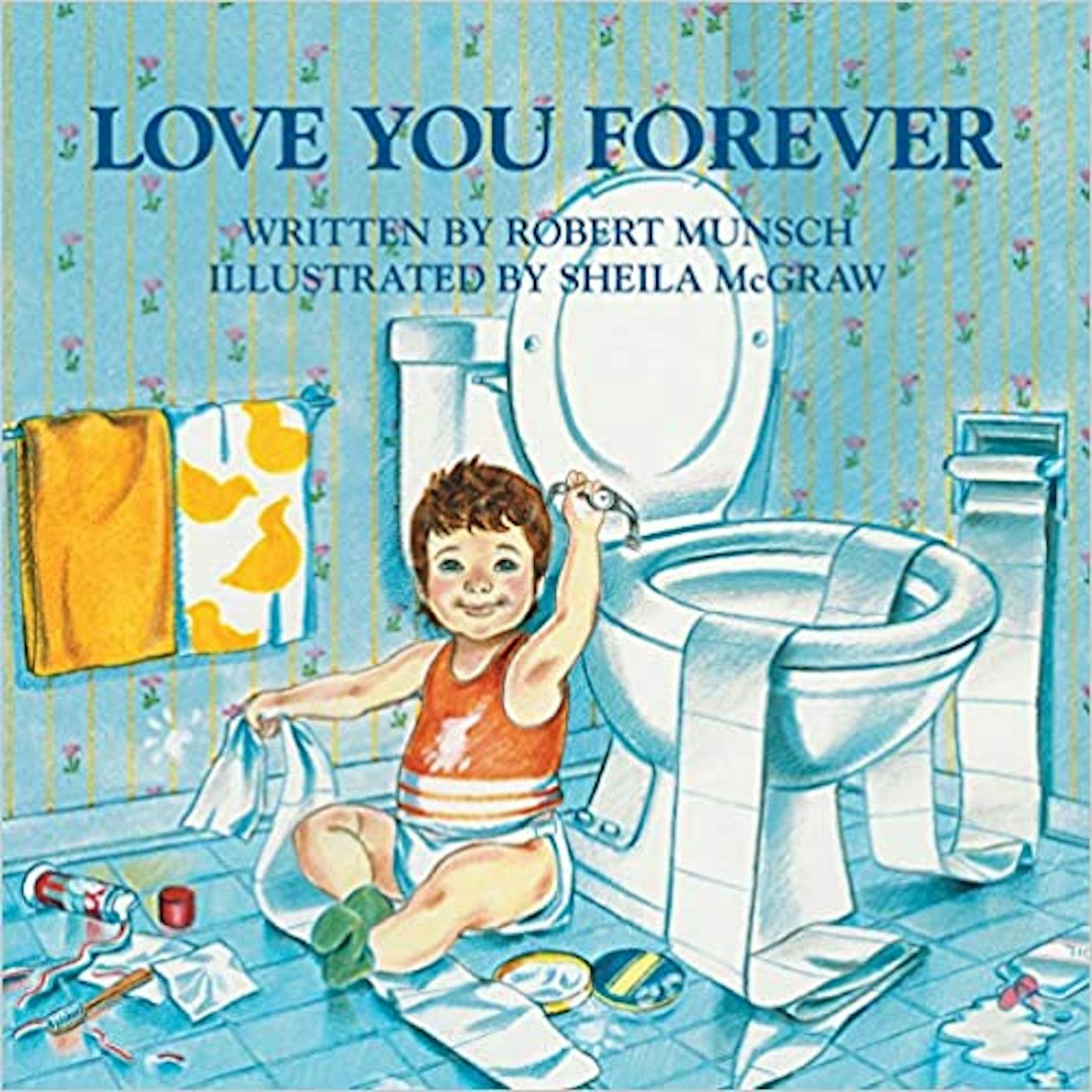 5 of 10
Love You Forever, by Robert Munsch & Sheila McGraw
The story of a mother that sings the same song to her son each night, even when her baby has turned into a raucous teen. When her son grows up and leaves home, she takes to driving across town with a ladder on the car roof, climbing into her grown son's window, and rocking the sleeping man in the same way. Then, inevitably, the day comes when she's too old and sick to hold him, and the roles are at last reversed.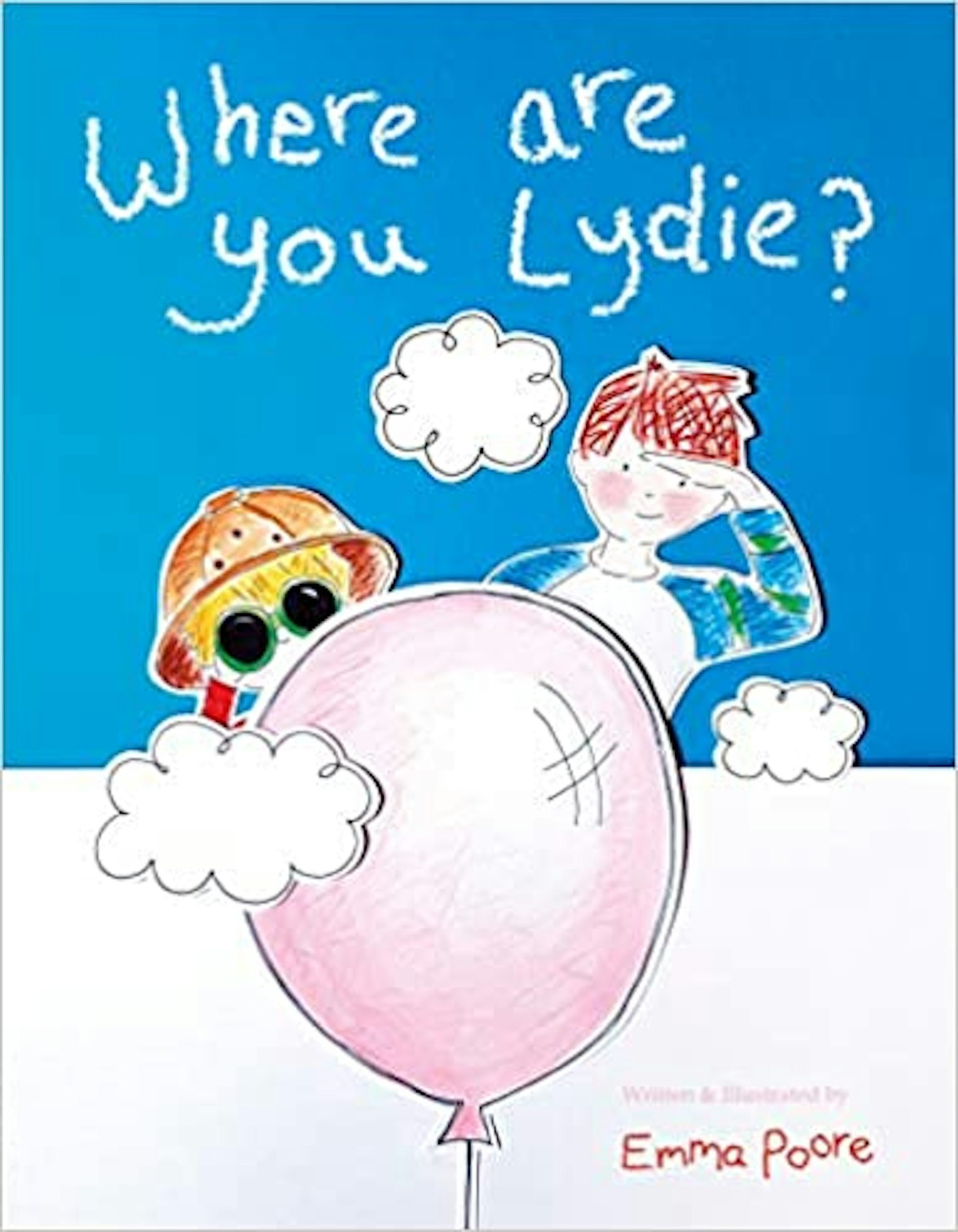 6 of 10
Where are you Lydie?, by Emma Poore
Where are you Lydie? is a special picture book centred around the subject of sibling loss, sensitively written and illustrated for children between 3 and 7 years old. It is a facilitative story and guide for young children and their parents to explore death and bereavement together and to start those difficult conversations or explore the questions that may come up after the death of a baby in a safe and inspiring space.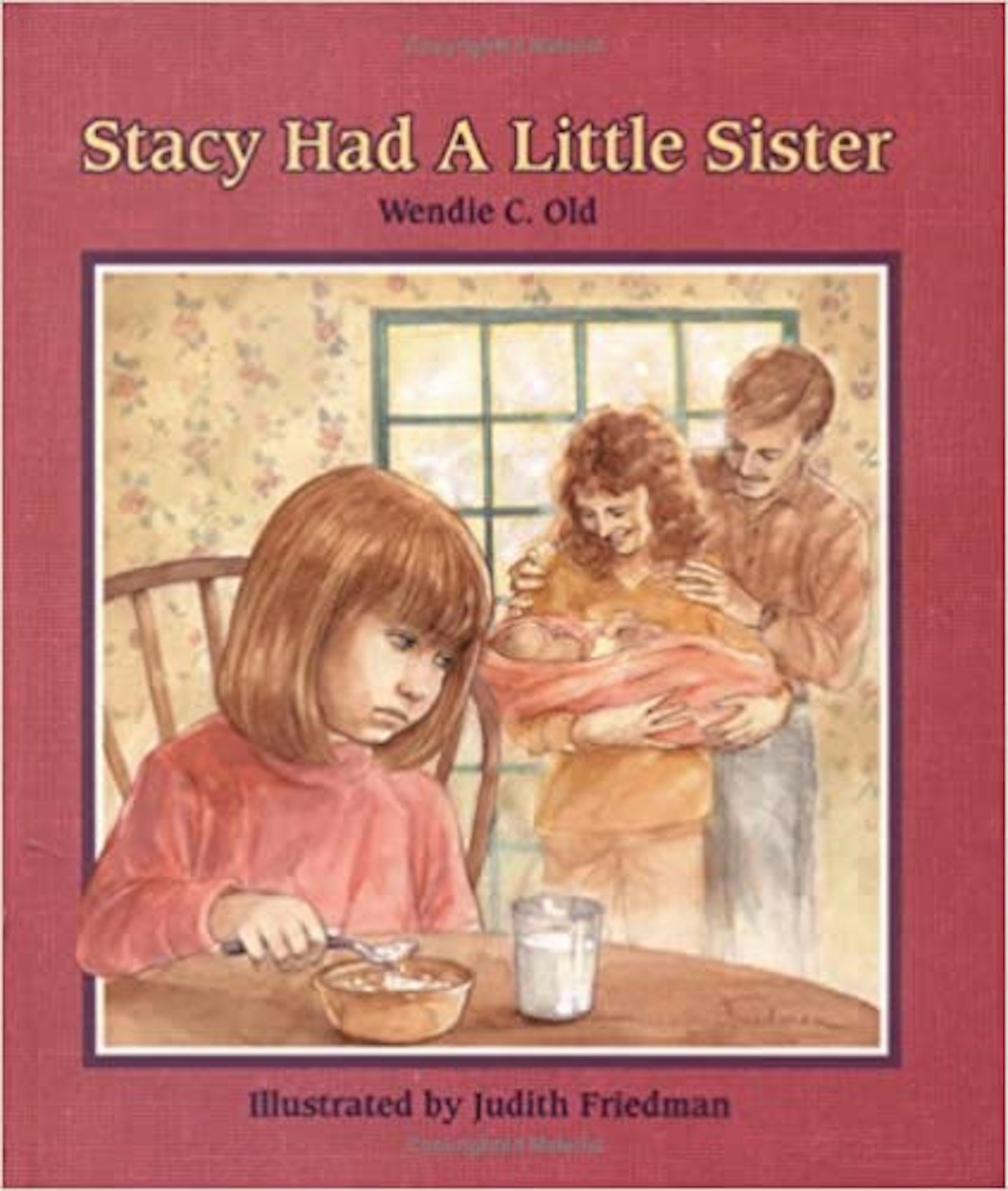 7 of 10
Stacy Had a Little Sister, by Wendie Old & Judith Friedman
Stacy sometimes feels jealous of her new baby sister Ashley, wishing she would go away, but when Ashley dies of Sudden Infant Death Syndrome, Stacy must find a way to cope with her guilt and with her family's loss.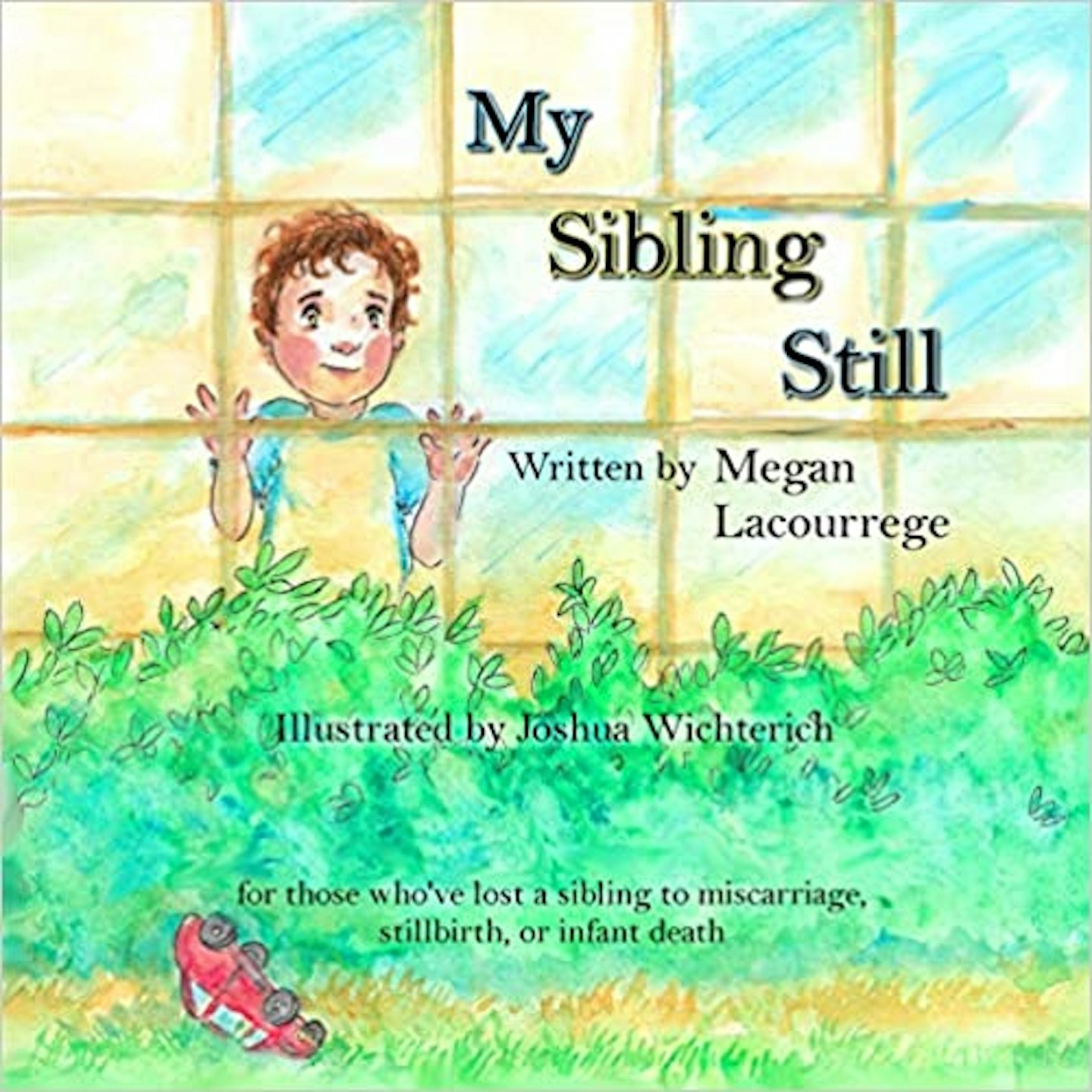 8 of 10
My Sibling Still, by Megan Lacourrege & Joshua Wichterich
My Sibling Still is written as a love letter from a sibling lost to miscarriage, stillbirth, or infant death to any surviving siblings. It walks through the emotions that a child and his or her family may experience following a loss while also depicting the loving presence of the deceased child in the family's life.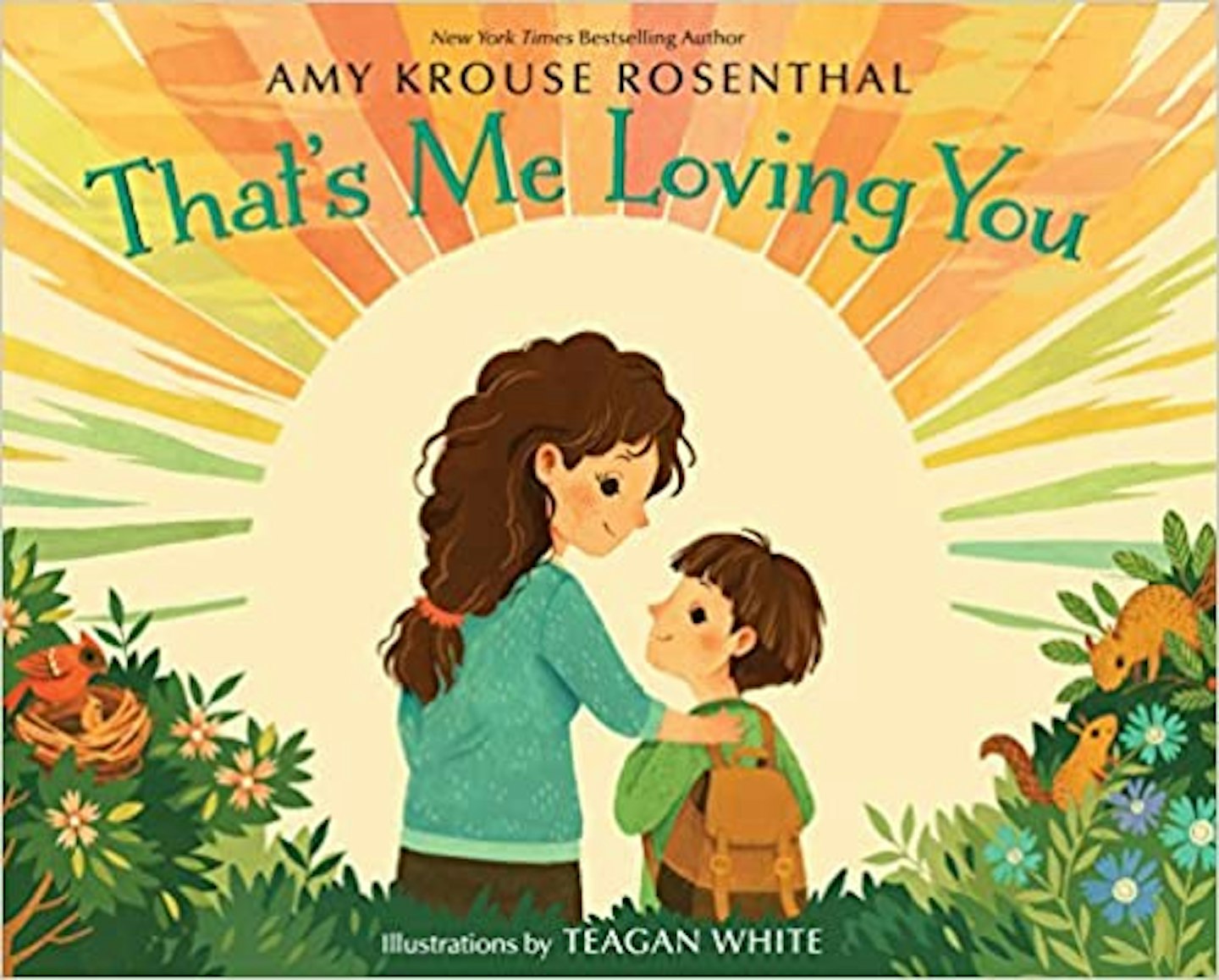 9 of 10
That's Me Loving You, by Amy Krouse Rosenthal
Amy Krouse Rosenthal captures parents' desire to be ever-present in this simple and touching poem offering reassurance of their love. Signs of affection can be found in the natural world around us – from a soft breeze to a shimmering star.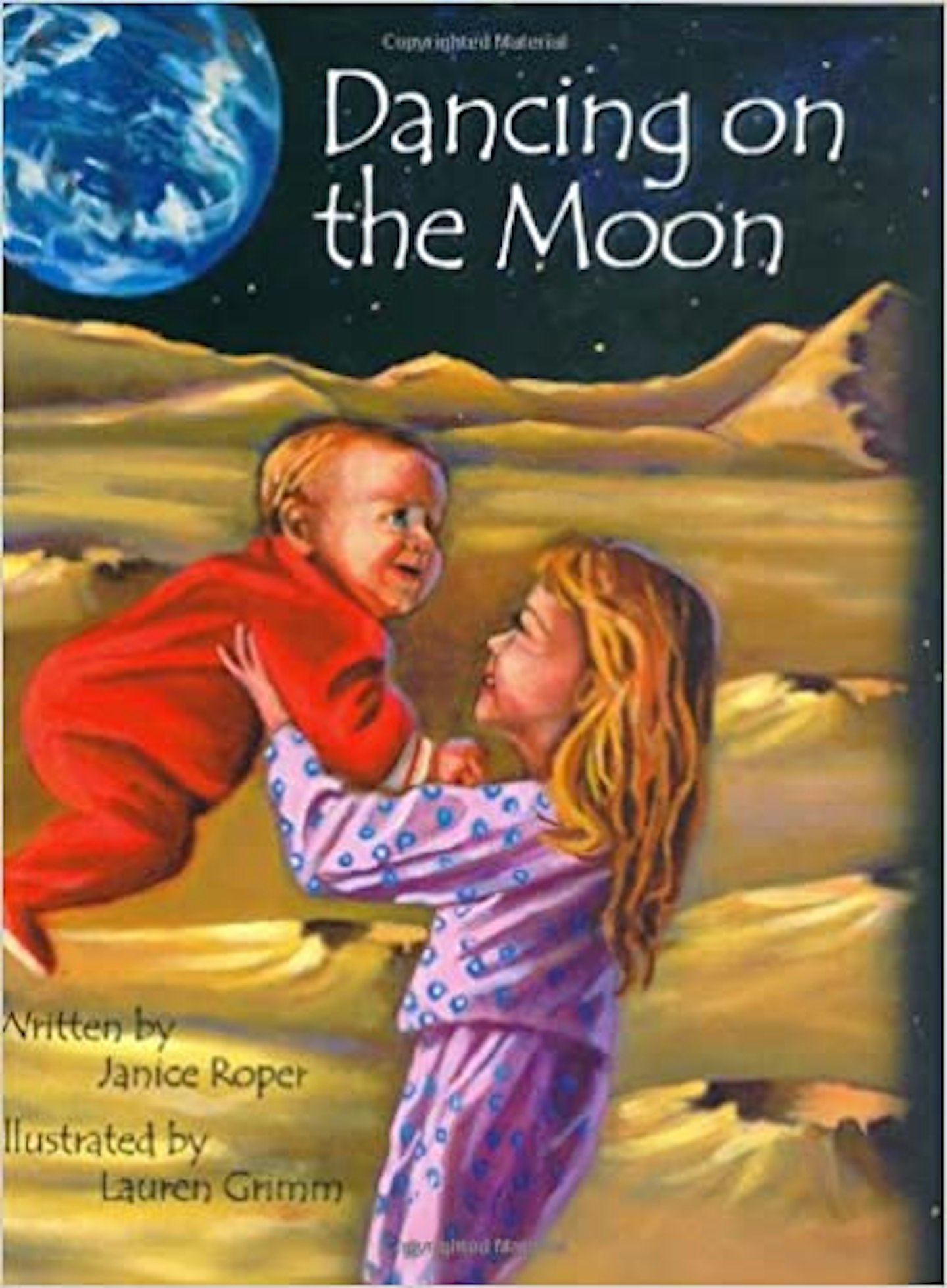 10 of 10
Dancing on the Moon, by Janice Roper
A young girl experiences jealousy when her brother is born, then anxiety and sadness when he dies. In a dream, she flies to the moon to bring him back and make her parents happy again.