The latest episode of The Kardashians goes deep on the body shaming that Khloe Kardashian has faced throughout her time in the spotlight. The conversation was really thought provoking, looking at the ways in which this behaviour can affect us and how we see ourselves.
During a conversation between Kylie Jenner, Kourtney and Khloe Kardashian, the sisters open up about their childhoods and how their perspectives on their bodies have changed over the years.
Khloe, who has been open about the fact that she has had a nose job, stated that she probably wouldn't have got the surgery if she hadn't heard her mum Kris Jenner talking about her nose in a critical, shaming way.
'Who knows if I never heard my mom talk about my nose, if I would have thought that I needed a nose job,' she said, with Kourtney adding, 'Right, I definitely heard her talk about her nose.'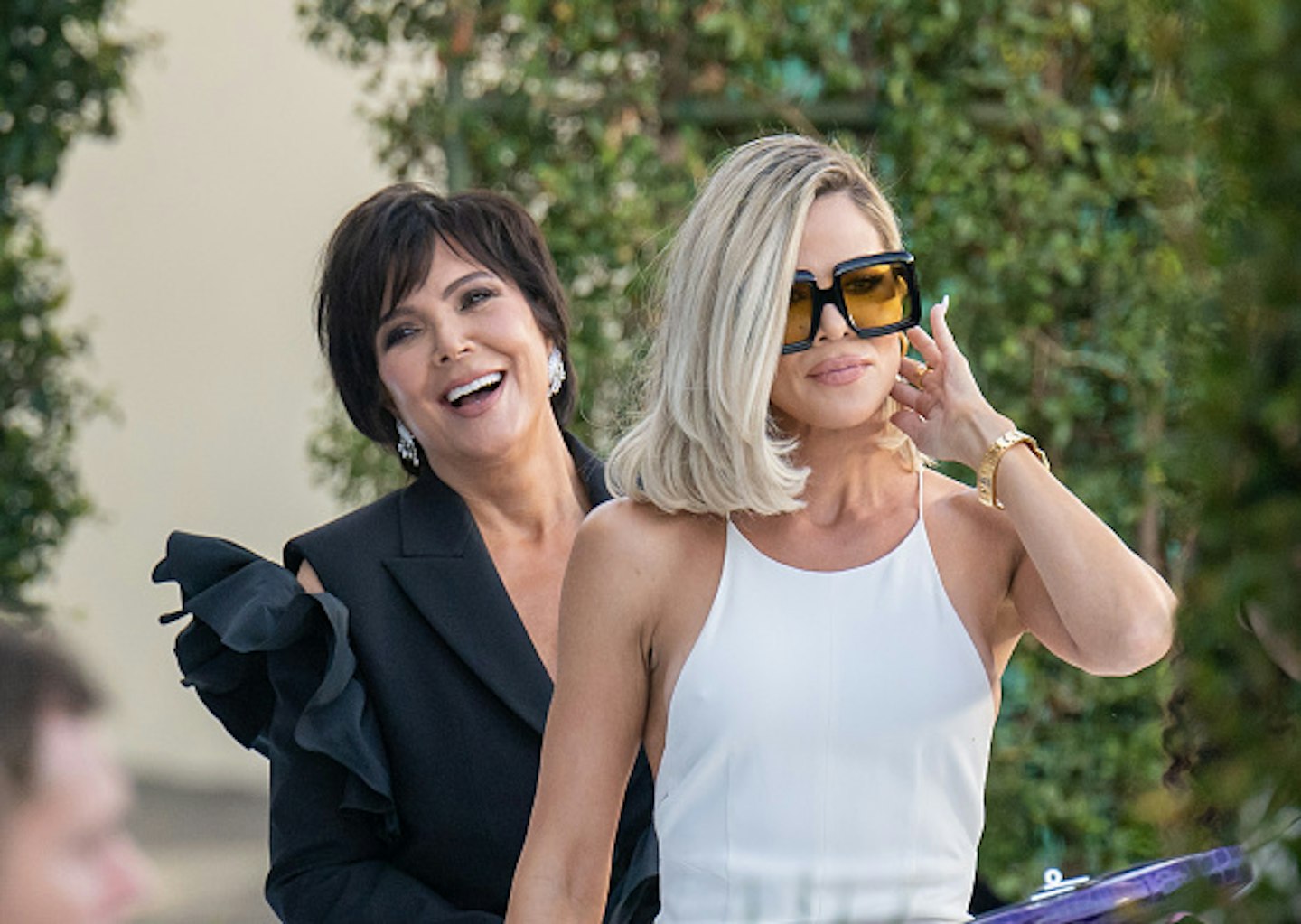 Aside from her own mother's attitude towards her looks, Khloe admitted that she'd faced criticism from the minute she stepped into the spotlight. 'I've been torn apart the minute that I've gone on TV. I didn't look like my sisters, so therefore, it's not good enough,' she said.
Heartbreakingly, we see the internalisation of the body shaming comments that Khloe may have heard from both her mother and from people watching her on TV. When talking about old pictures of herself, she said 'it's like I'm wearing a fat suit', calling her younger body 'chubby'.
It's a perfect example of how enough pressure and criticism from others – which Khloe seems to have received in the extreme, seeing as she felt shamed into getting plastic surgery – can skewer how you see yourself and your body.
She describes having 'the most confidence' when she was younger, seemingly showing that it was the impact of both adulthood and fame that changed how she viewed herself: 'I was chubby and in a skintight bodycon dress, you couldn't tell me otherwise. Society gave me insecurities.'
It's also worth acknowledging that during this episode we discover that Khloe's sister Kylie also felt body shamed growing up, with 'everyone' in the family calling her Dopey as a way of teasing her about the way her ears looked. This means that while Khloe felt pressured, she'd also internalised these expectations enough to (subconsciously or not) push them on her sibling too.
Kylie said that these comments about her ears previously prevented her from wanting to wear her hair in an updo, but after having her daughter Stormi, who has her ears, she feels differently.
So while we've seen pervasive body shaming infiltrate generations of the Kardashian/Jenner family, leading to them criticising and pressuring each other as well as turning this toxic expectation on themselves, we can see a glimmer of hope in how the next generation are raised.
'I definitely don't want our kids to have those insecurities but I do my best at home,' Khloe said, with Kourtney adding that she was committed to her children having 'freedom' and not being consumed by 'perfectionism'.
'I think my mom always, like, had us dressing alike and being really polished and hair done,' she explained. 'I think I'm just really conscious with my own kids about giving them the freedom to express themselves and not put so much pressure on perfectionism.'
As we know that the impact of body shaming – and the unrealistic beauty standards that celebrities like the Kardashians most certainly subscribe to – can lurk deep within us and those around us, we hope that Khloe and her sisters are able to break this cycle with their own children and find some peace in themselves.