Amidst the exciting news that Ed Sheeran is releasing his fifth album 'Subtract', comes the 'Perfect' hitmaker's confession that the album – which is set to be released on 5 May – was inspired by his spiral into depression last year.
Struck by a series of events, Ed took to Instagram to explain the background behind the upcoming album writing, 'Within the space of a month, my pregnant wife got told she had a tumour, with no route to treatment until after the birth. My best friend Jamal, a brother to me, died suddenly, and I found myself standing in court defending my integrity and career as a songwriter. I was spiralling through fear, depression and anxiety. I felt like I was drowning, head below the surface, looking up but not being able to break through for air.'
In February, Ed's close friend and the man who launched his career, Jamal Edwards, passed away from a cardiac arrhythmia at the age of 31. This awful start to the year was then followed by a copyright lawsuit case in March when Ed was taken to court after musicians Sami Chokri and Ross O'Donoghue alleged that 'Shape of You' infringed 'particular lines and phrases' of their 2015 composition 'Oh Why'.
Luckily after an 11-day trial, a judge ruled that Ed 'neither deliberately nor subconsciously copied' the song. In an Instagram video about the trial, the 'Shivers' singer said that although he was happy with the result, 'I feel like claims like this are way too common now and have become a culture where a claim is made with the idea that a settlement will be cheaper than taking it to court, even if there's no base for the claim. This is really damaging to the songwriting industry. There's only so many notes and very few chords used in pop music. Coincidence is bound to happen if 60,000 songs are being released every day on Spotify.'
Some good news followed in April when Ed embarked on his Multiplication tour and the birth of his second daughter in May. The pregnancy was also a welcome relief because it meant that Ed's wife, Cheryl Seaborn, was able to begin treatment for her tumour.
Explaining the writing process behind 'Subtract', Ed added, 'I had been working on Subtract for a decade, trying to sculpt the perfect acoustic album, writing and recording hundreds of songs with a clear vision of what I thought it should be. Then at the start of 2022, a series of events changed my life, my mental health, and ultimately the way I viewed music and art.
'Writing songs is my therapy. It helps me make sense of my feelings. I wrote without thought of what the songs would be, I just wrote whatever tumbled out. And in just over a week I replaced a decade's worth of work with my deepest darkest thoughts.'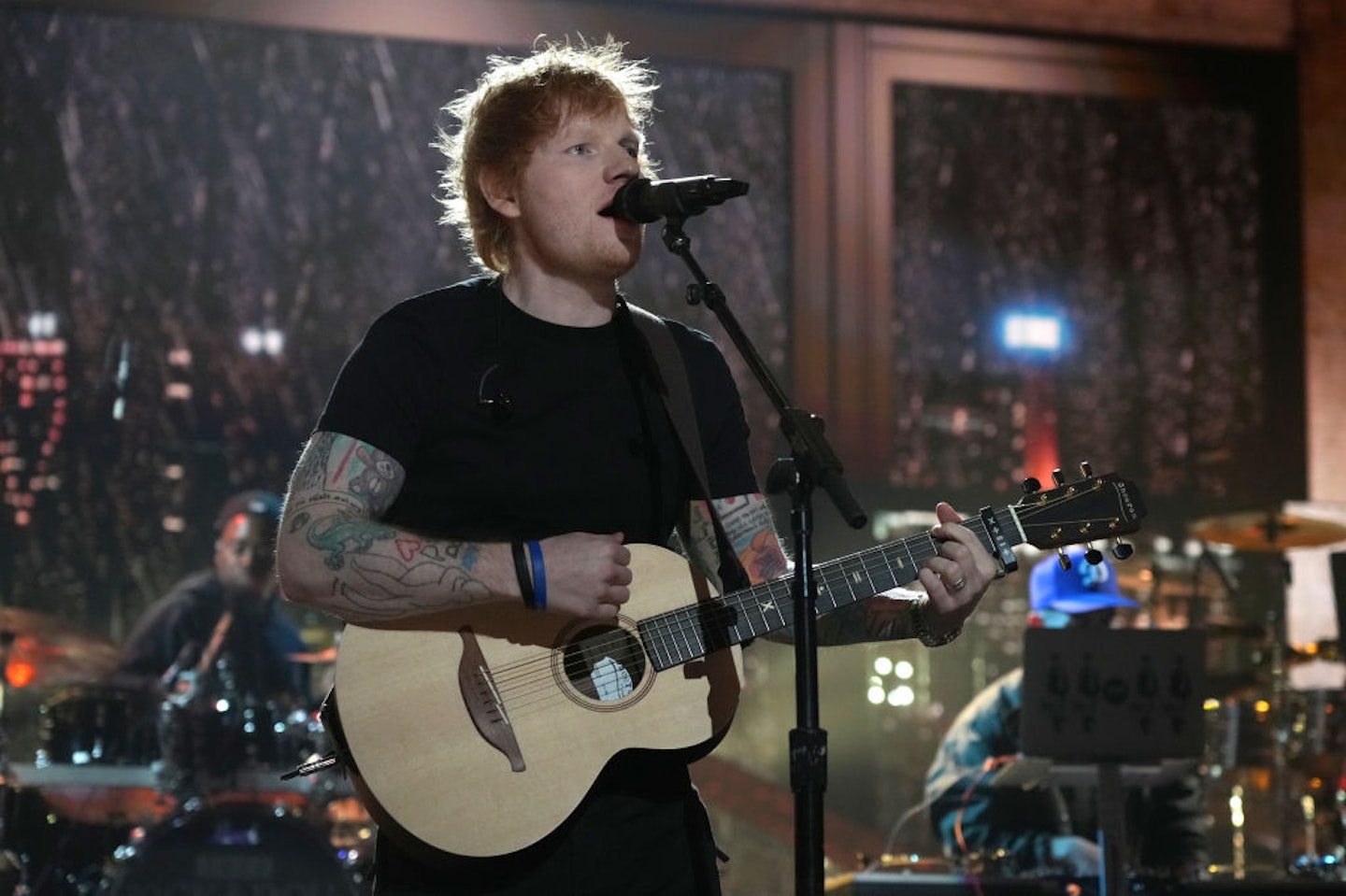 He continued, 'As an artist I didn't feel like I could credibly put a body of work into the world that didn't accurately represent where I am and how I need to express myself at this point in my life. This album is purely that. It's opening the trapdoor into my soul. For the first time, I'm not trying to craft an album people will like, I'm merely putting something out that's honest and true to where I am in my adult life.'
Not revealing much about 'Subtract', in a later Instagram post Ed did hint at potential track titles including 'Eyes Closed', 'Boat' and 'Dusty' as well as some upcoming music videos, leaving fans incredibly excited for what's to come.