Since International Women's Day, UNiDAYS and AllBright have been looking for female-identifying students who have been working hard to make a positive difference for the Student Woman of the Year Awards 2021. UNiDAYS, the world's largest student affinity network, received over five thousand inspiring, and often heart-breaking, entries from what has obviously been a challenging year.
During the award show, Debbie Wosskow, OBE, Co-Founder of AllBright and Evening Standard's Entrepreneur of the Year 2018, joined top business leader and UNiDAYS GM Viviane Paxinos, for an inspiring open-to-all virtual event, How to Stay Focused and Achieve Your Goals. They were also joined by entrepreneur Joanne Morales, founder of skin-matching underwear brand Nunude, and top confidence coach and self-love activist Tiwalola Ogunlesi.
The UK winner was Shanna Su, a med student who co-founded Conscious Edinburgh, a student-led mental health charity that aims to provide a safe space for students to speak up about their mental wellbeing. Over the past two years, Conscious has raised over £30,000 for different national mental health charities as well as funded over 30 students to be trained in mental health first aid too.
Shanna has won a mentorship with the founders of female professional networking platform AllBright, a one-year AllBright membership with exclusive access to the global community of professional women, courses and events, and £1,000.
We spoke with Shanna Su about her charity, her award and her plans for the future.
How do you feel about winning UNiDAYS Student Woman of the Year 2021?
I feel so happy and overwhelmed that I have received this award. I'm so thrilled that Conscious and I were picked out amongst other such amazing women and causes. It is a real privilege to be given this opportunity to shine a spotlight on what we are doing.
I feel that mental health is becoming less of a taboo with more people willing to talk about it than ever before, however, from our experience, people are often uncertain of how to start these conversations - whether this is due to fear of saying the 'wrong' thing or not knowing how to respond. I hope that Conscious has given people the confidence and skills on how to approach mental health topics.
I really hope that what we are doing will also encourage other students all over the UK to set up similar societies and platforms to not only educate others on the signs and symptoms of mental illnesses but to create safe spaces for students to speak up about their mental health.
What do you want to get out of the AllBright mentorship program prize?
I hope to improve my leadership and networking skills with the help and advice of the talented women at AllBright. I would also like to further develop my public speaking skills and confidence. Although I'm set for a career in medicine, I am very interested in developing and evolving Conscious further and would definitely benefit from some advice on how to do so.
What was your key takeaway from the UNiDAYS How to Stay Focused and Achieve Your Goals panel event?
I think my key takeaway from the event is that failing is ok. Failing gives you the opportunity to learn from your mistakes and do better next time.
What are your plans going forward?
I will be graduating from medical school this summer and will start working as a doctor in August. However, I will still be working hard at improving and expanding Conscious. We have plans to provide and fund our own counselling and therapy service to students starting from September 2021.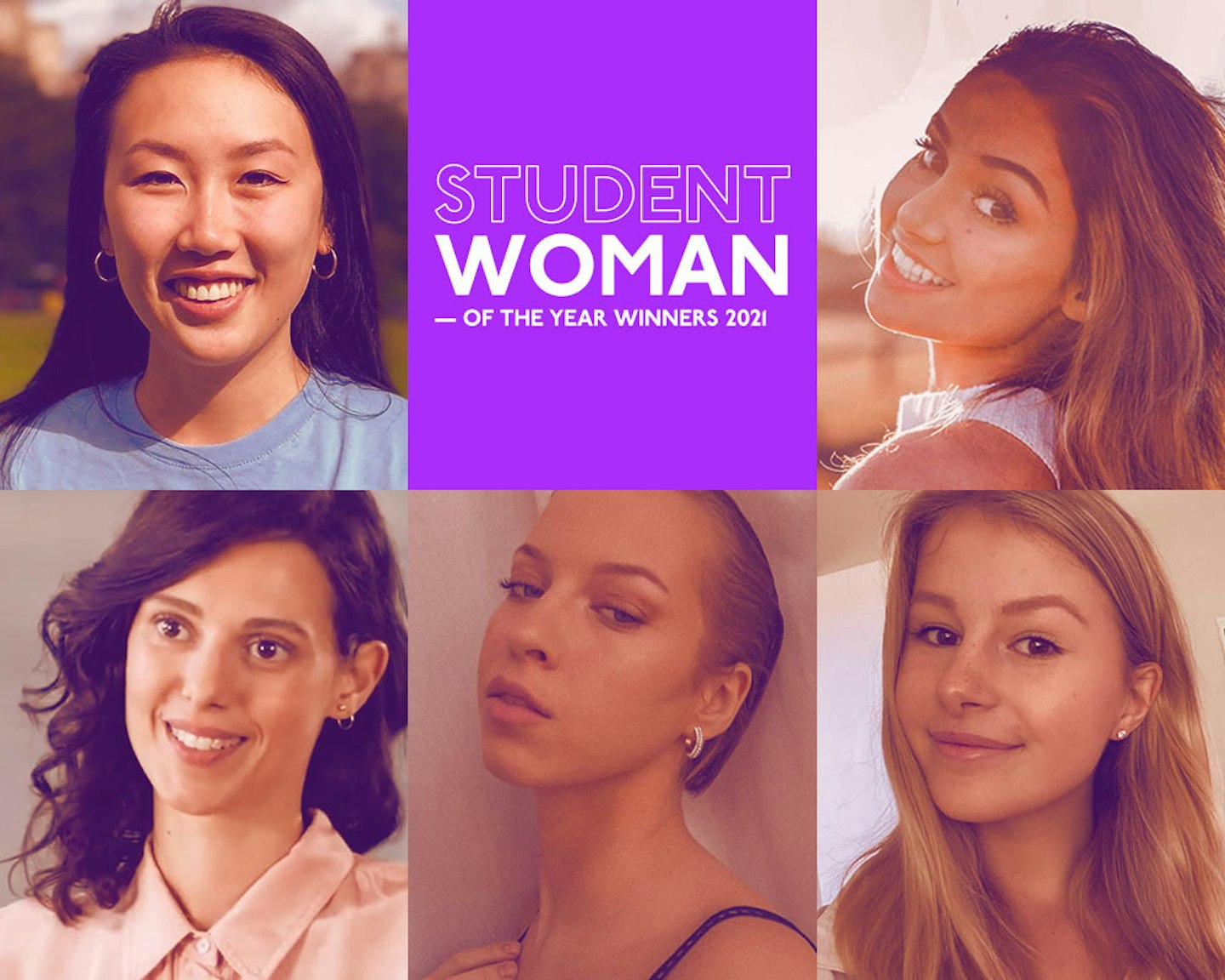 "The winners of this year's UNiDAYS Student Woman of the Year Awards were absolutely outstanding," says Debbie Wosskow, Co-Founder of AllBright. "This past year has been hugely challenging for all of us, making these young women's achievements even more impressive. From helping students get better access to mental health support to driving forward conversations on climate change, these women are a force to be reckoned with."
Other winners of this year's award included:
Student Woman of the Year USA: Sophia Kianni
As an Iranian-American climate activist, Sophia founded Climate Cardinals, an international non-profit organization with 8000 volunteers in 41 countries. Climate Cardinals bring better, in-language education on climate issues to hard-to-engage communities around the world and Sophia personally advises the UN on how to increase youth participation in climate change conversations.
Student Woman of the Year Australia: Elizabeth Payne
Elizabeth goes above and beyond to instigate positive steps towards gender equality. As a youth activist for Plan International Australia, she co-authored A Better Normal: Girls Call for a Revolutionary Reset, which was presented at the 75th United Nations General Assembly. She is also the Co-President of the Women's Collective at Macquarie University, and was successful in saving the gender studies course from being cut. She's published articles in The Guardian and many more titles on issues such as sexual violence and period poverty.
Student Woman of the Year Germany: Aylin Shakibi
Aylin created the free Wover app, designed to help women connect with each other and certified drivers to get home safely when travelling alone. Wover featured in the top ten of the BPW-Businessplan competition.
Student Woman of the Year France: Olga Shuster
Born deaf, Olga passionately campaigns for equality and accessibility for the deaf community and teaches sign language to students
"UNiDAYS are so proud and grateful to everyone for taking the time and energy to take part," says Viviane Paxinos, GM of UNiDAYS. "I challenge brand and business leaders to take note of the winners names and initiatives for ones to watch in the future. UNiDAYS will be launching a content series based around all the Student Woman of the Year finalists, with commentary from coaches and business leaders, so do follow us on Instagram."
Watch the inspiring panel session featuring straight-talking entrepreneur Joanne Morales and top confidence coach Tiwalola Ogunlesi here