You may romanticise working as a freelancer with images of stretching in bed as you wake up naturally at 10am, pop the kettle on and blissfully get back into bed with your laptop and coffee to let your creative juices flow for the next few hours before heading to the gym at 2pm. At least, that's what I did. In actuality, it's waking up at 6am stressed about the deadline you've already pushed because you've overextended yourself yet again during your monthly panic that you won't make ends meet.
Working for yourself can be bliss - of course - and it does warrant a sense of independence like no other. But, the endless admin, the need to be meticulously organised and the piles of pressure you place on yourself to get everything done can be overwhelming. It's times like this you need to escape your home, and find somewhere to work that won't have you associating your bed with doing your taxes (your bed is no longer a sexy place once you've had to do a tax return from it with no idea where to start).
So, we've amassed a list of the best places to work as a freelancer in London. It's not easy finding somewhere with good, free Wi-Fi, ample room to plug in your technology and a playlist that doesn't make you long for the droning of office small-talk. From the best cafes to work in London to the silent spaces you'll need to meet a deadline, here they are...
Best Places To Freelance In London - Grazia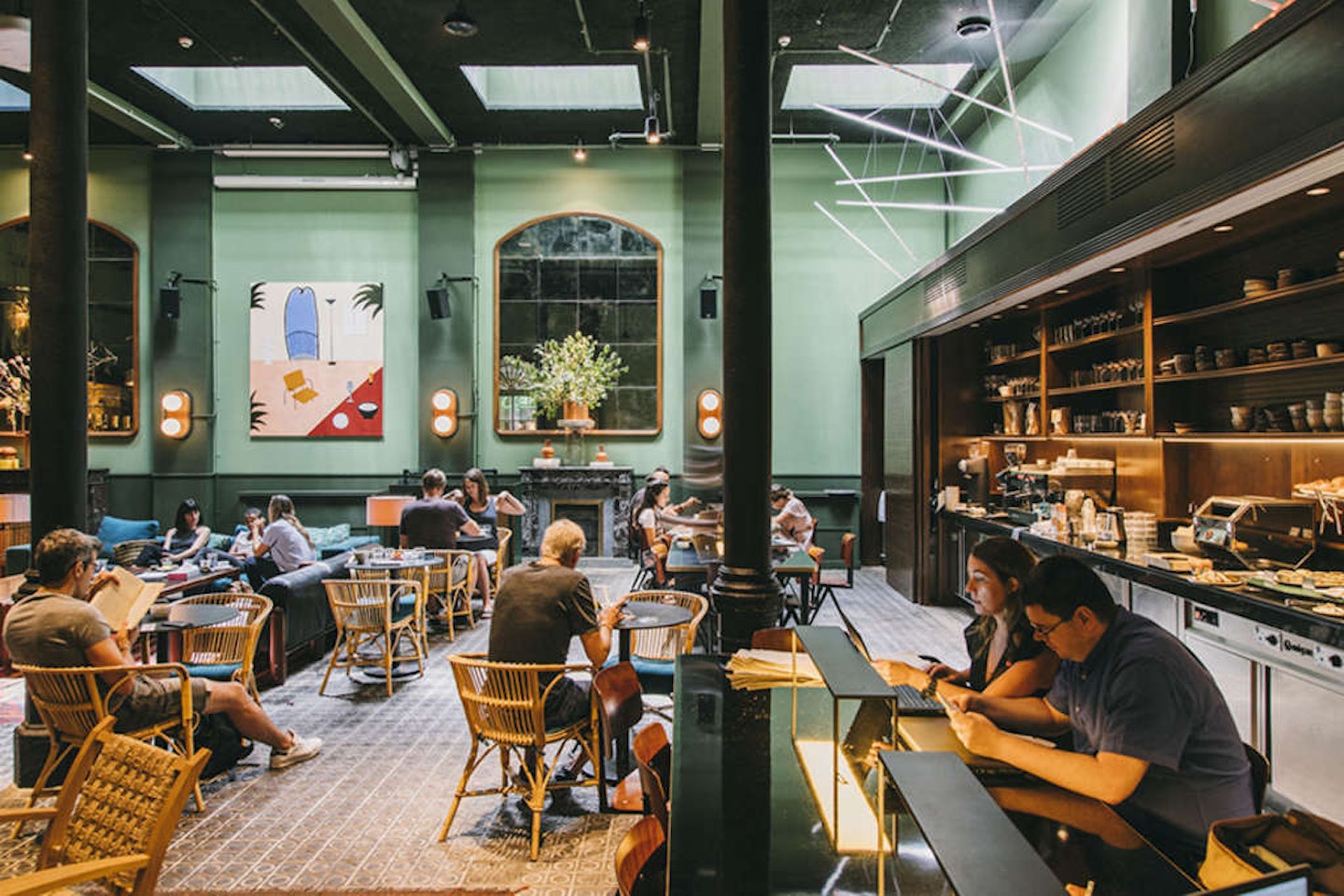 1 of 8
The Ace Hotel
A super short walk from Shoreditch High Street station, the Ace hotel has an uber comfy lobby with sofas, cafes and a huge long table in the middle complete with free Wi-Fi and ample charging room. If there are too many people upfront to suit your needs (I find it a bit daunting tbh), the Hoi Polloi restaurant at the back is way quieter and has loads of booths – each with a plug socket! - for you to make yourself at home for the day. Not to mention their food and cold pressed juices are amazing, too and actually not too expensive. They're also open 24/7, which is perfect for those unsociable hours you're likely working.Ace Hotel London, 100 Shoreditch High St, London E1 6JQ.Opening hours are 24/7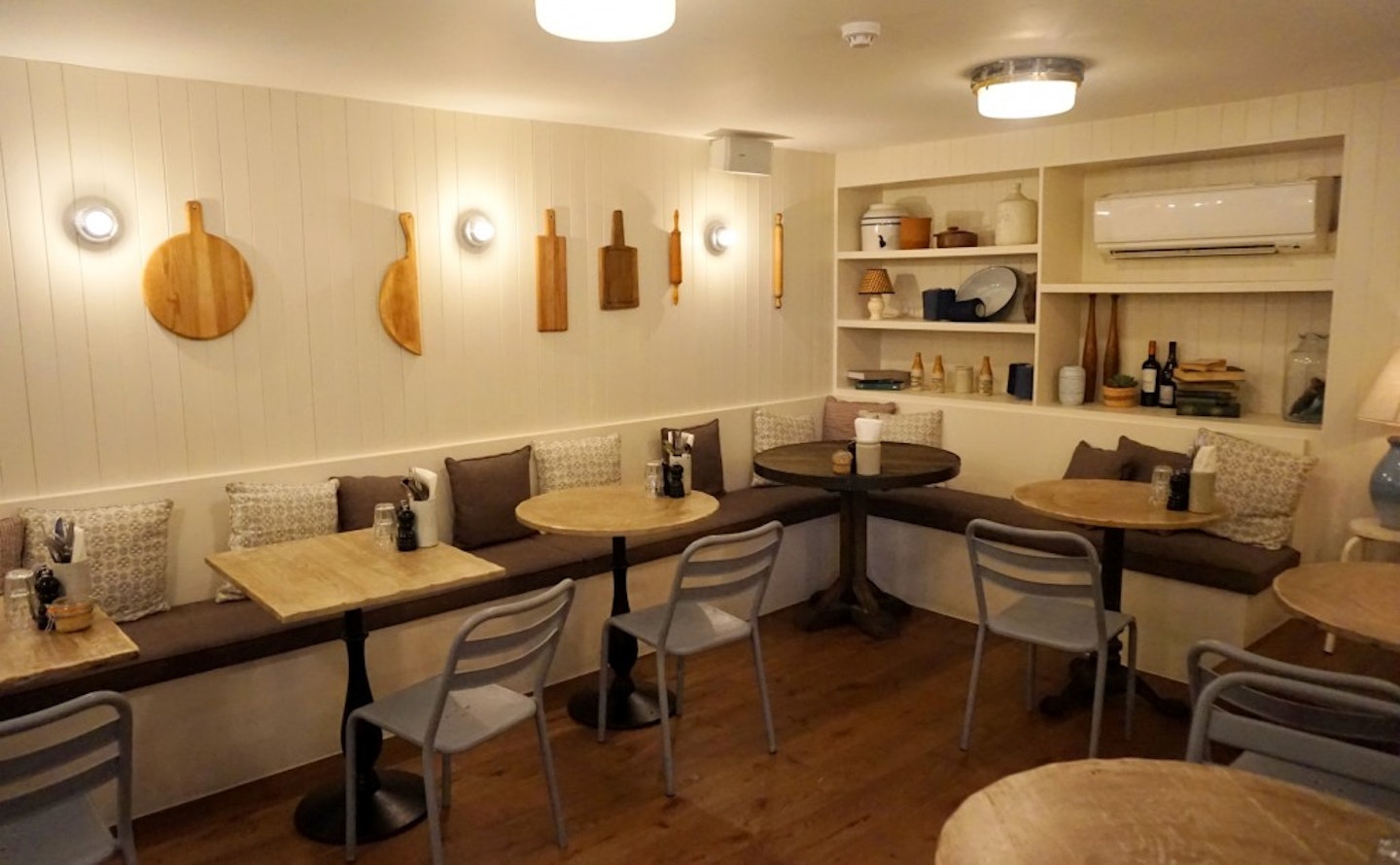 2 of 8
Egg Break
Soho House and The Hoxton hotel recently joined forces to open eggy-themed restaurant Egg Break. Why am I telling you this? Because other than the fact that Soho House and the Hoxton both ooze ions of cool, they're also well known for providing some kick ass working space, which would suggest, you see, that Egg Break would too. And it does! With a menu (and Wi-Fi) that is just as impressive as Soho House's, the Notting Hill based eatery has all the perks and none of the people, which makes it perfection. Only danger is their food truly is delish so you may end up accidently having breakfast, lunch and dinner while you're sat there. Oops.Egg Break, 30 Uxbridge St, London W8 7TA.Opening hours are 8am-10pm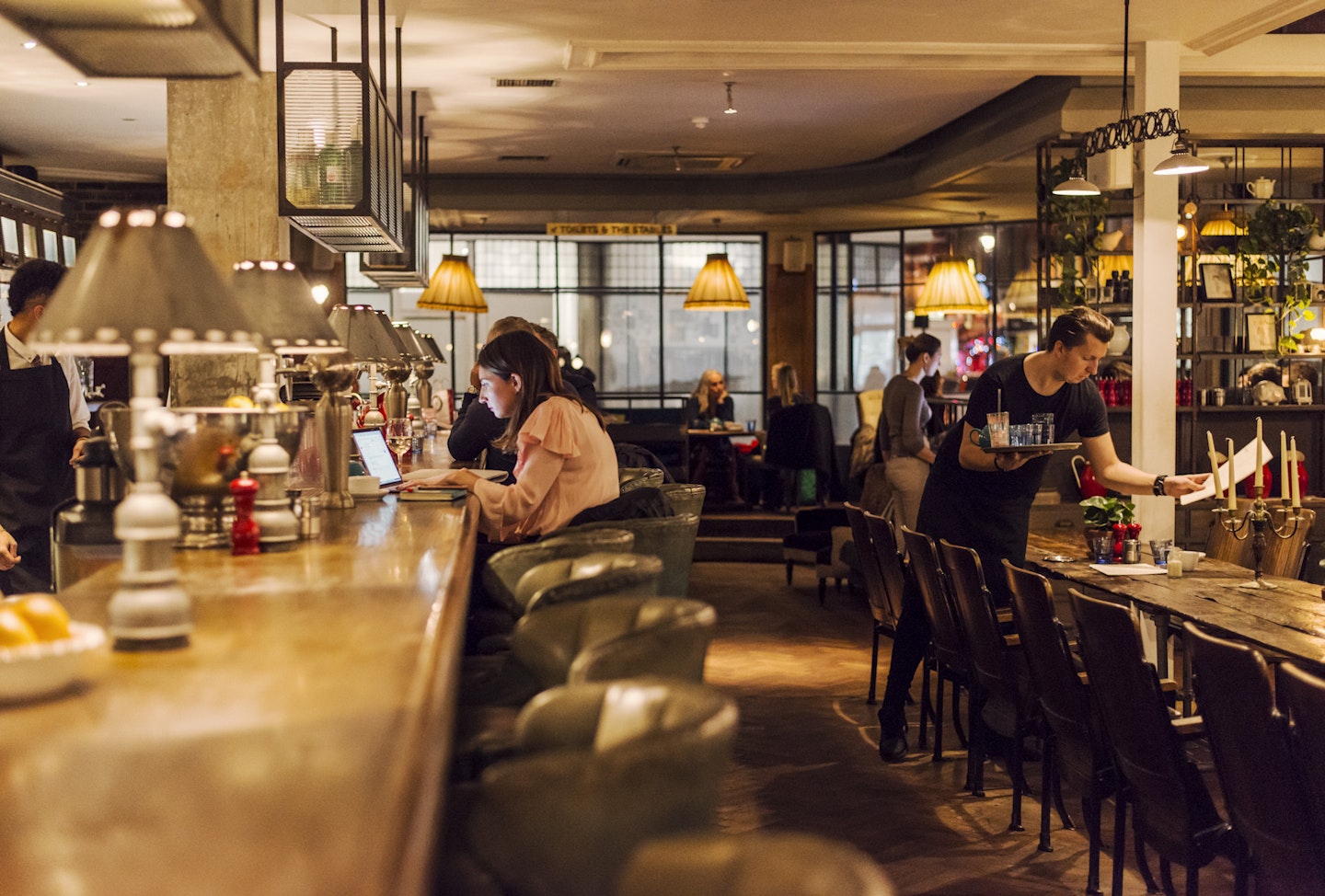 3 of 8
The Riding House Café
Just off Great Titchfield Street near Oxford Circus, The Riding House Café is an awesome place to work from if you're in central. Serving up some seriously delicious eggs with a side of free Wi-Fi, the place itself is also quite nice and bright because there are so many windows. This definitely helps with the cabin fever. There's also a private meeting room should things get really serious.The Riding House Cafe, 43-51 Great Titchfield St, London W1W 7PQ_Opening hours are 7.30am – 11.30pm_
4 of 8
Google Campus
Based in East London, you can register for free to use Google's Campus, which has an entire floor dedicated to free working space. Open every day until 6pm, the facilities offer up plenty of room and free Wi-Fi, plus it's filled with like-minded people – always good to have people on the same page as you to talk you down when you want to stab yourself with a bread knife. It's great for networking, too, as you never know who you'll meet. They also host a mind-boggling number of events each week on everything from the future of the retail industry to help for startups.Google Campus, 5 Bonhill St, Shoreditch, London, EC2A 4BX_Opening hours are 8am – 6pm._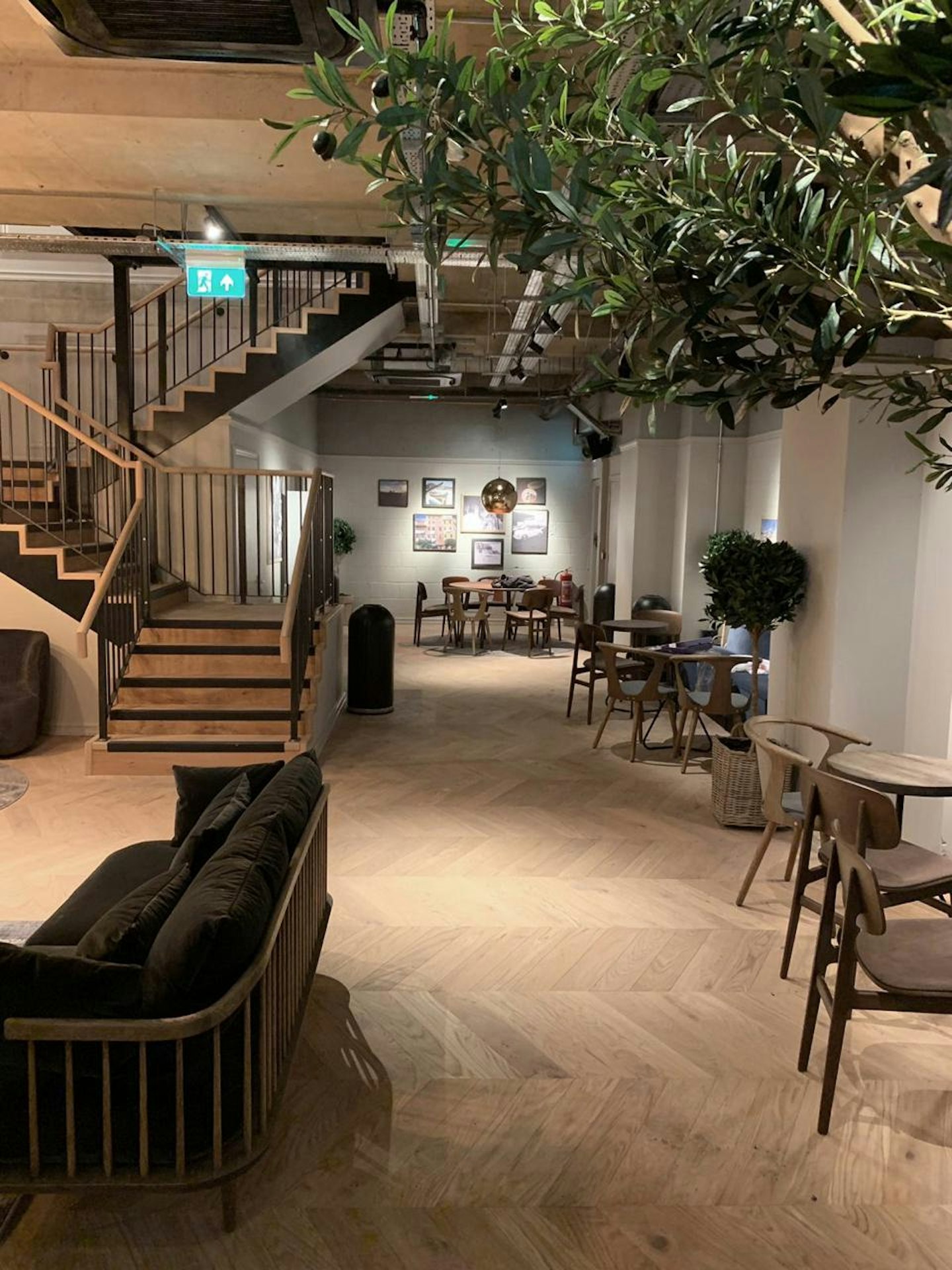 5 of 8
Joe & the Juice
There are a whole bunch of these around London, with cozy seating, free Wi-Fi and a delicious menu of coffees, juices and sandwiches. This is unfortunately one of those aforementioned places that plays the music fuuuucking loud, but their selections are great so it's not so much annoying, more distracting as phuck when you find yourself singing / typing out the lyrics for the millionth time.Joe & The Juice, Various locations around London_Opening hours are 7.30am – 8.30pm_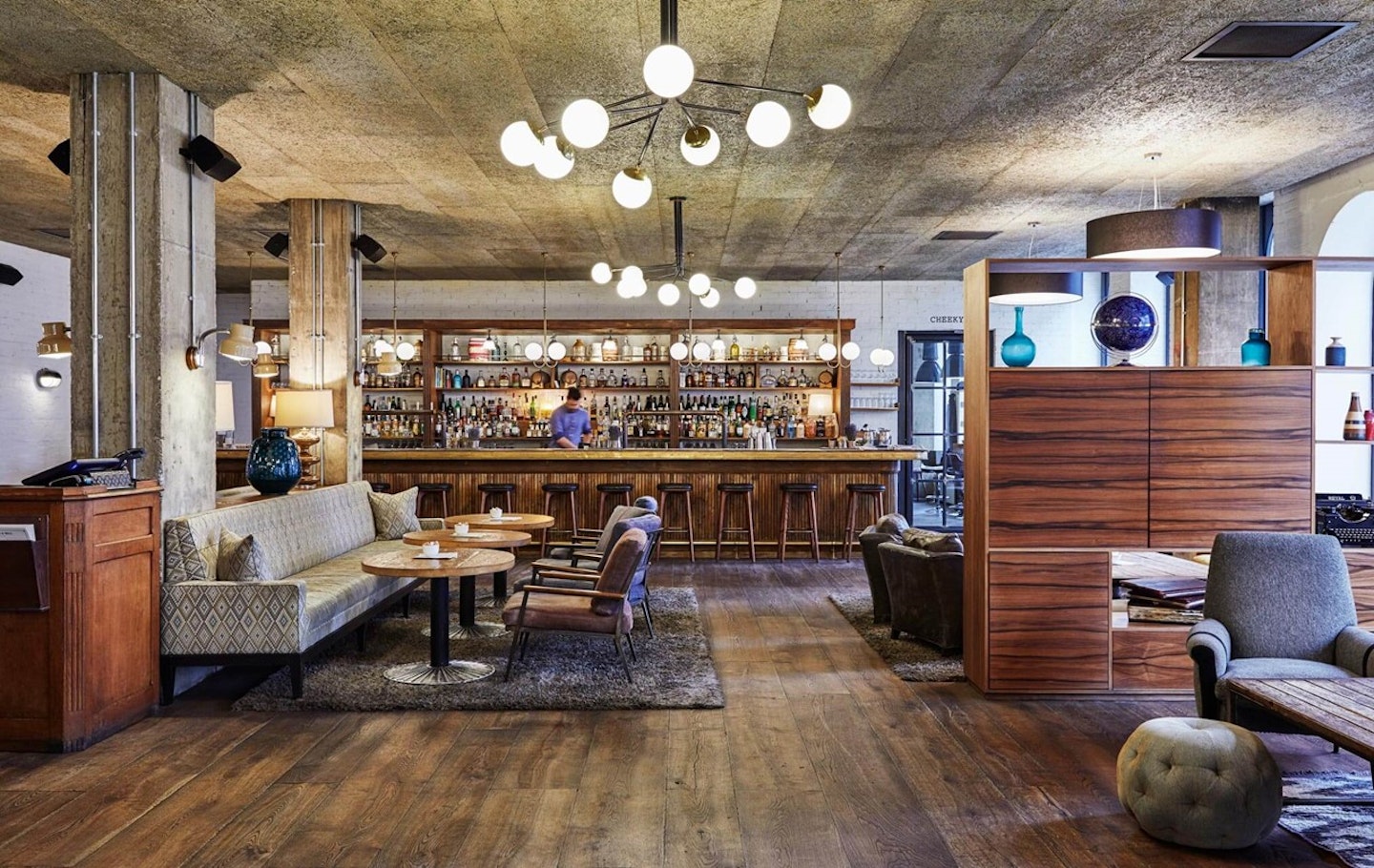 6 of 8
Hoxton Hotel
This must be said for working from a hotel: no one will ever give you a dirty look when you feel like you must surely have overstayed your welcome. The Hoxton has super cool interiors with a multitude of rooms for you to tuck yourself away into. The trick though, is to get one of the sofa / chairs next to the main window as that's where most of the power sockets are. There's nothing worse than an ailing Macbook battery and no sockets in sight mid-deadline.Hoxton Hotel, 81 Great Eastern St, London EC2A 3HU_Opening hours are 24/7_
7 of 8
The British Library
And if none of these are quite enough to make you feel like you're really, really working, The British Library in Kings Cross is great, provided you can get there early enough to bag one of the winning armchair seats which come complete with its own mini-table and plug socket. If you don't manage, there are obviously other places to work from in the vicinity too, although those are by far the best. You can sign up for free to use the reading rooms should you have loads of research to do, plus there's an awesome Peyton and Byrne café and restaurant with some delish food.The British Library, 96 Euston Rd, London NW1 6DB_Opening hours are 9.30am – 8pm_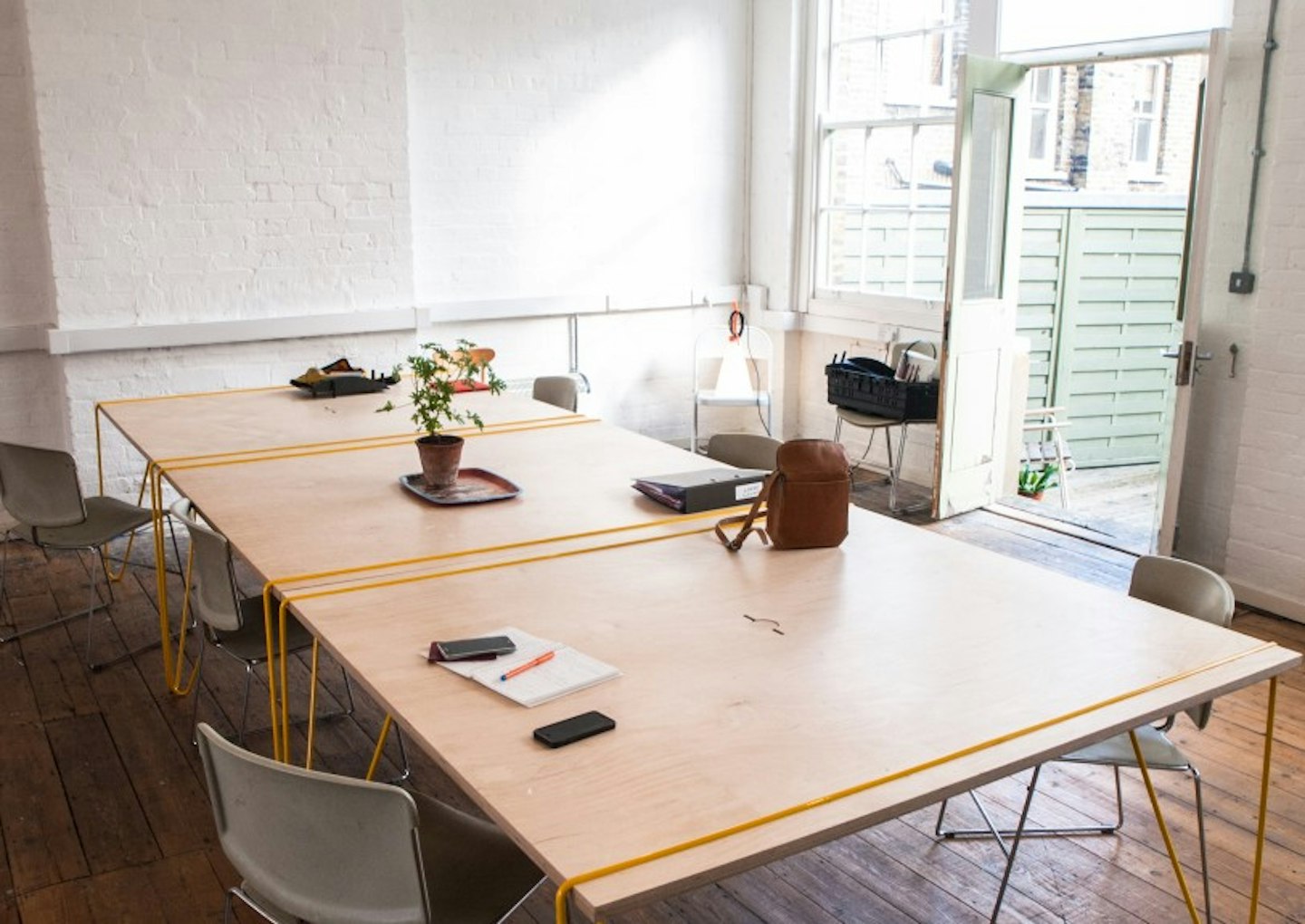 8 of 8
Winkley Studios
If you want a space for a long standing project, or somewhere guaranteed you'll have a quiet desk for the day, Wrinkley Studios is your place. Located in Bethnal Green, the bright and spacious studio has very affordable rates at £25 per day or £265 per month, and most importantly - FREE COFFEE.