First thoughts
Jazmin: I have no idea what Hip-Hop Yoga means, but I'm into it. Being the super organised human that I am (not), obviously, I didn't really pay attention to the class description before we turned up so it's all to play for. Anything could happen. Bring me all the Kendrick vibes.
Arianna: My secret dream growing up was to be a Hip-Hop dancer, but alas, I discovered that I couldn't dance. Not for the life of me. But hip hot yoga? That I think I can handle. BRING IT ON.
WATCH: The ABC Of Vitamins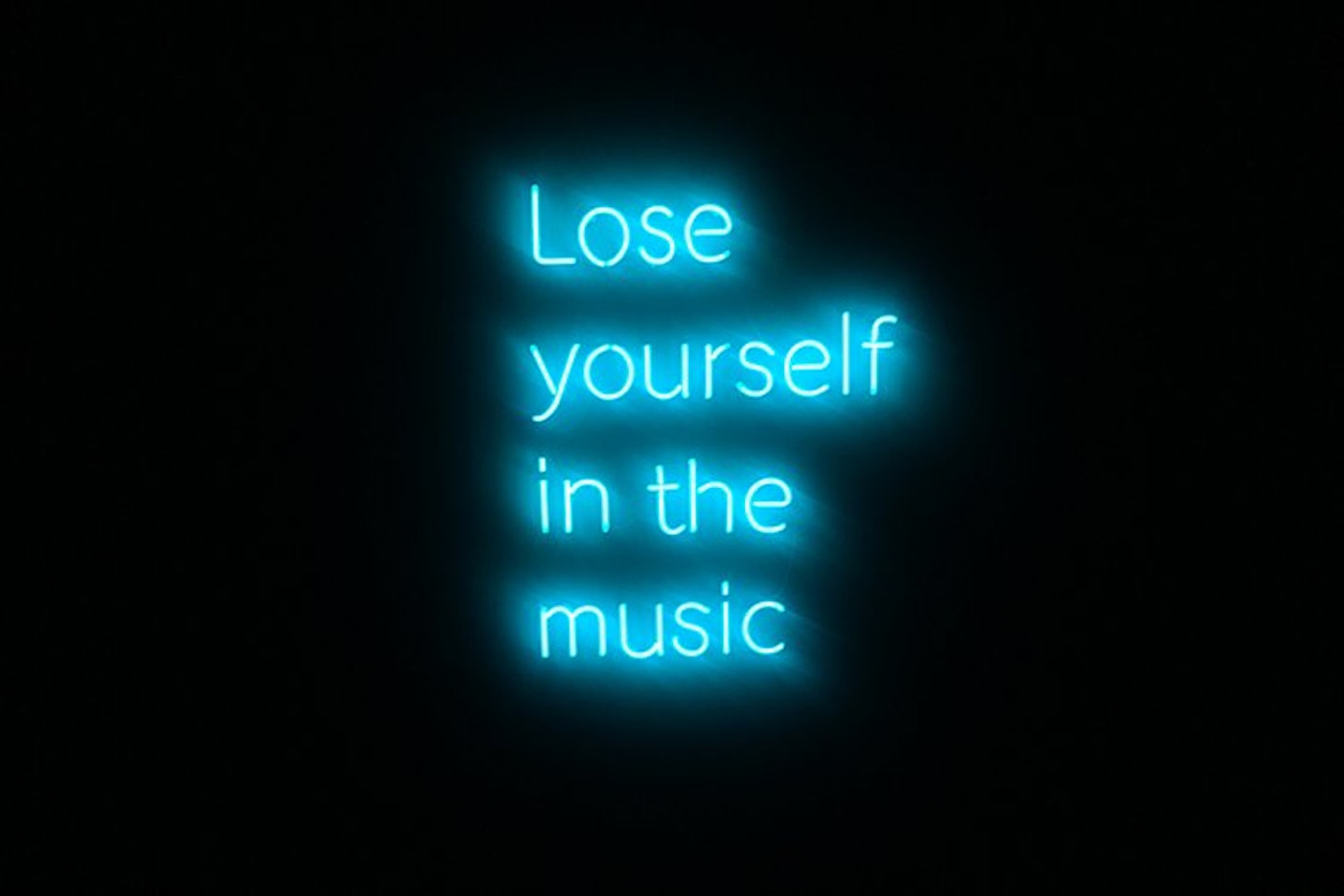 How difficult is it?
Jazmin: Yeah so, Hip-Hop Yoga ain't no walk in the park. I'm guilty of assuming that all yoga is stretching and relaxing when actually, most classes require a lot of strength and control that some of your muscles might not be used to. The heat (yes, heat. HipHop Yoga is hot yoga) makes everything a bit harder, especially if you haven't had much water in the hours before. That said, after the initial shock to the system it was really easy to get into the swing of things as the instructor worked through various flows a couple of times, so at the very least you will have picked it up by the last round.
Arianna: I won't lie. I'm not flexible, I can't even touch my toes, so I struggle with yoga. But once I got into the swing of things it got easier. Plus, if your muscles are feeling tired you can just take a break and do a child's pose (which I did throughout the class). My one word of advice: be prepared for the INTENSE heat. Aka wear a sports bra and shorts and throw your hair in a bun.
Do I need a working knowledge of exercise beforehand?
Jazmin: Having a few yoga positions up your sleeve wouldn't hurt, but I wouldn't stress about it. It was a real mixed ability class. But there's a definite pace to the whole thing so be prepared for that.
Arianna: Not really, but it would help if you knew what some of the yoga poses were called so you don't fall behind in the class. Having said that, I've only ever done yoga twice so I was basically copying Jaz the whole time. She's a yogi qween.
Can I fit it into a lunch break?
Jazmin: I mean, yes. If you really wanted to. Classes are 50 minutes long. I guess it depends on how sweaty you're prepared to get in-between meetings and stuff.
Arianna: You could, but be warned: you WILL emerge looking like a sweaty pig. The heat will do things to you. So you'll definitely be needing a shower afterwards.
Could I take a mate?
Jazmin: The best experiences are those that are shared. Or something, right? Definitely, take a mate. Although there was a moment when I was downward dogging to Frank Ocean and I tried to sing it at Arianna but she didn't hear me. That was a bit of a waste of a mate.
Arianna: Confession: I actually heard Jaz singing Frank Ocean to me but I was too busy trying not to die to acknowledge her. Soz hun. But yeah, TAKE A MATE.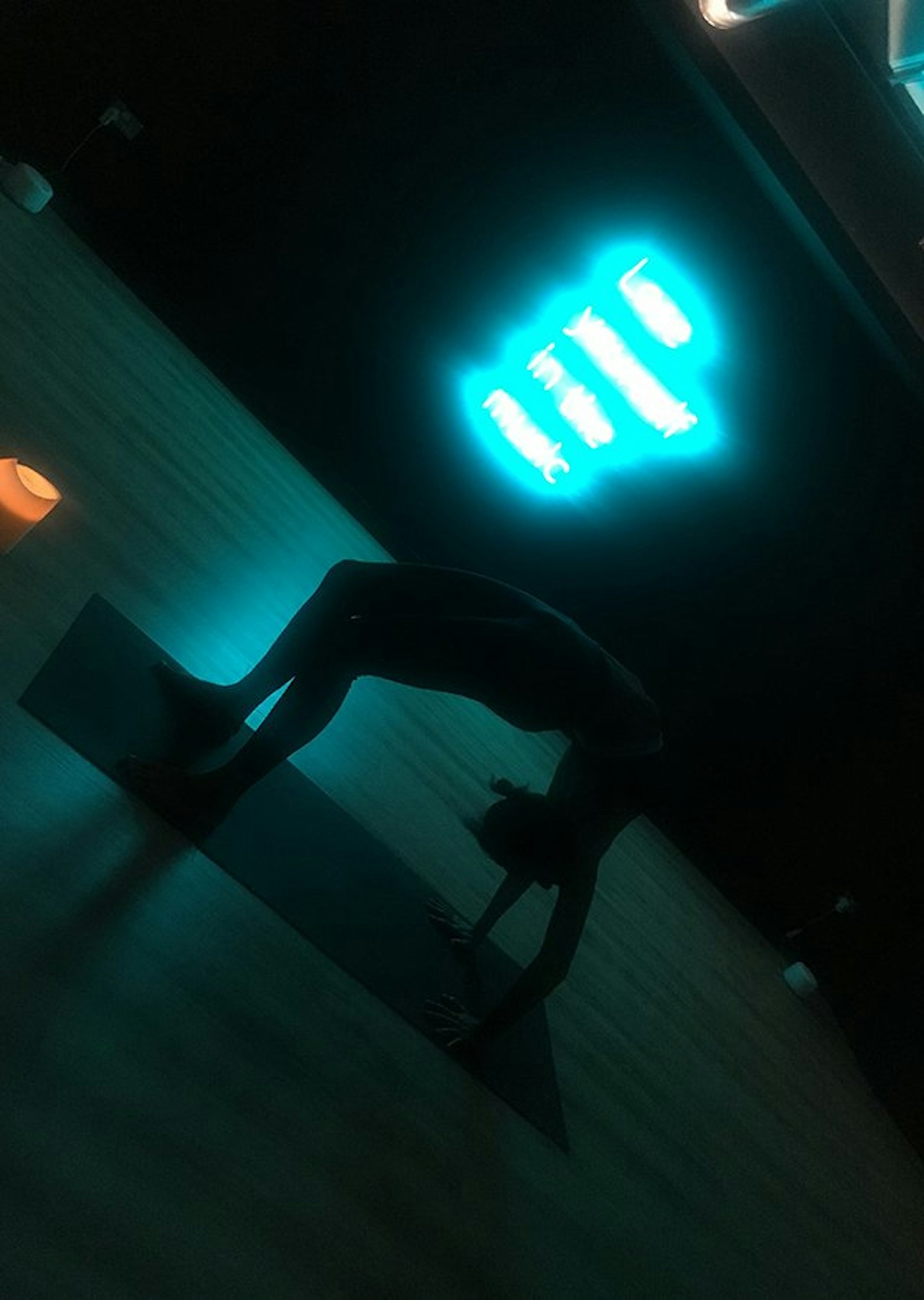 Would I need to shower after?
Jazmin: You're going to need to shower for a while my friend. Hot yoga + cardio style repetitive movements = all of the sweat. The type that awkwardly soaks your exercise leggings leaving only two little dry patches just above the knee.
Arianna: Let's just say that I was sweating from places I didn't even know produced sweat. The heat also got to my Greek hair, and somehow, over the course of the class, I transformed into Hagrid from Harry Potter. BUT my skin did feel like it had had a mini facial and steam. Bonus.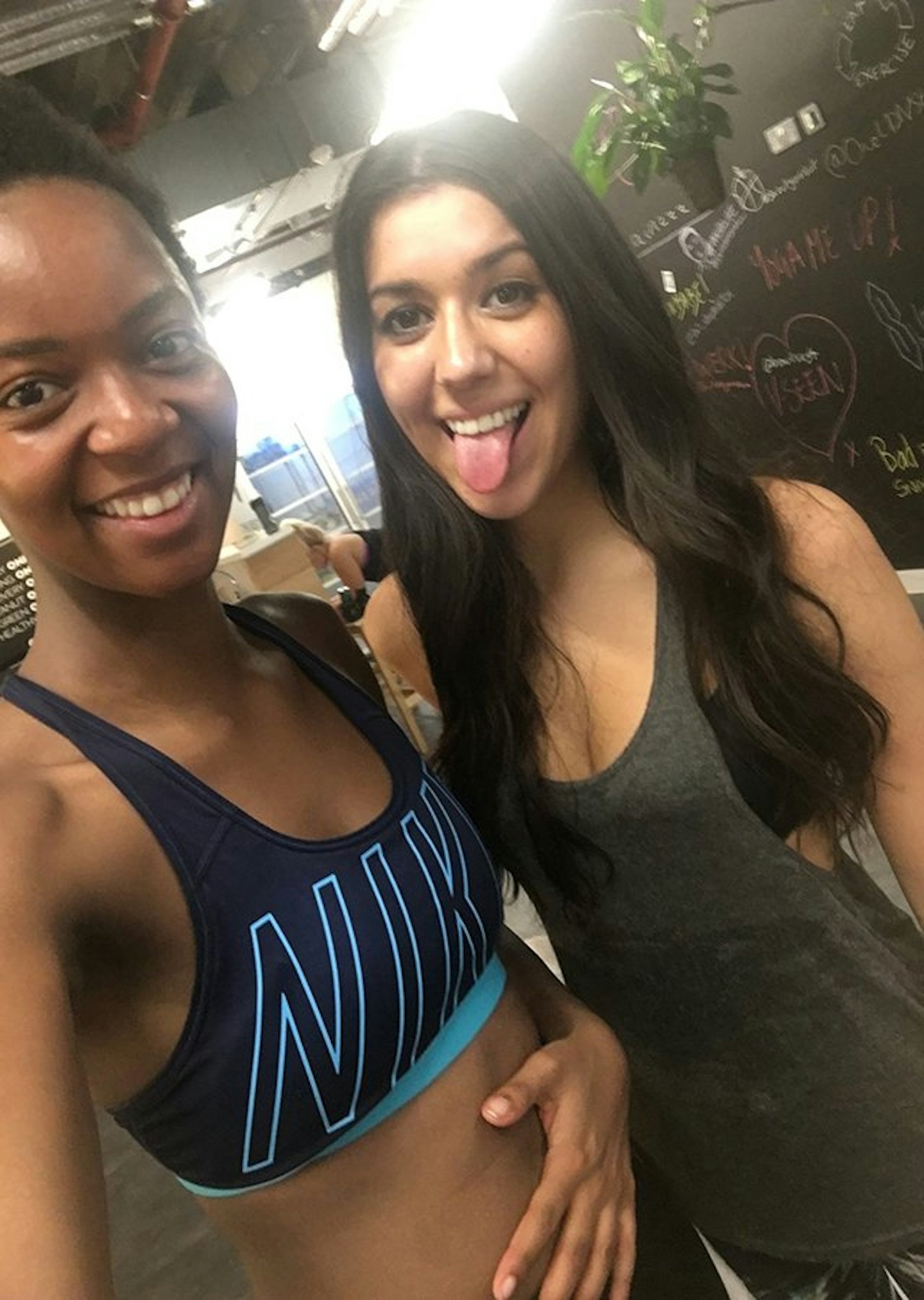 Was it fun, though?
Jazmin: It was one of the vibiest experiences of my life. If you're one of those people who can't properly unwind to music with lyrics, then it might not be for you. But minus the unexpected sweat shower, I had on my yoga mat, I had a wonderful time failing to do the crow to the sound of Drake.
Arianna: Honestly it was great. I'm not normally a yoga fan (I find it way too boring), but this class was so much fun. Can we go again please soon Jaz? I promise we can do a duet of Frank Ocean this time.
Like this? You might also be interested in...
Follow Jazmin on Instagram @JazKopotsha
Follow Arianna on Instagram @ariannachatz
This article originally appeared on The Debrief.