The aftermath of binge-eating and drinking during Christmas and New Year's is very real, people. So after a solid month of moping around feeling sorry for ourselves, we finally decided to take matters into our own hands, and hit up the brand new fitness class at Third Space.
Dubbed 'The WOD' (aka The Workout of the Day), this intense 55-minute class promises to whip you into shape through metabolic conditioning training tactics. There's four 'WOD' classes to choose from (each devised by a member of the Third Space team with different fitness expertise). We decided to trial the 'SJ WOD', which focuses on fat burning and weight loss, because these food babies have GOT to go. But just how did two lazy girls fair in this training session? Well...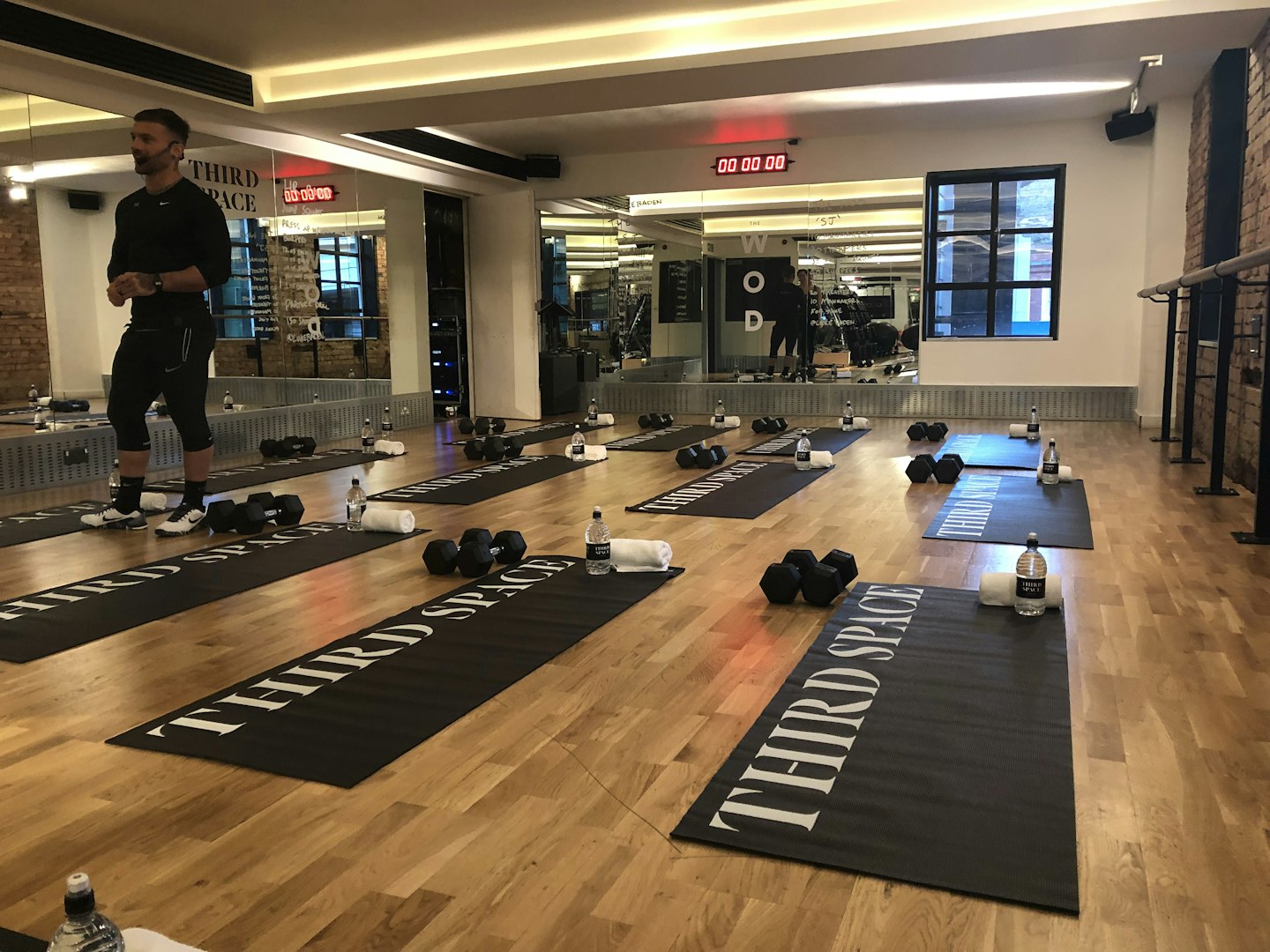 First thoughts
**Arianna: **I am SO ready to get back into training. And I'm really feeling this gym - it's super swanky and the equipment is CLEAN. Dreamy, I know. Not quite sure how I feel about these two 6kg weights though, I should probably opt for lighter ones because my upper body strength is abysmal...
**Ruby: **I woke up on this crisp January morning bursting with determination, filled with the promise of a new toned physique and raring to go. Then I got on the bus, had a nervous tummy ache and wished I'd just snoozed my alarm. However, stepping into the Third Space gym lobby – which is more like a fancy boutique hotel – I felt at ease and ready to take on the morning's challenge.
How difficult is it?
**Arianna: **If, like me, your only form of exercise is walking from the sofa to the fridge and back again, then you'll find this class very difficult indeed. BUT, there are ways to make it easier, like opting for lighter weights and doing the exercises at your own pace. That's what I did, anyway.
**Ruby: **You can choose between two different levels during this class: The Challenger or The Survivor. If I'm honest, post-Christmas I'm barely even surviving, so I opted for The Survivor method. But this by no means makes the class an easy ride. It's high intensity and focused on busting out as many reps as quickly as possible – both with weights and without. The class is split into sections for cardio, strength and a final push against the clock.
Do I need a working knowledge of exercise beforehand?
**Arianna: **You'll probably already know most of the exercises you'll be doing in this class, like burpees, press-ups and squats. And even if you don't, the trainer will always demonstrate them beforehand which is handy. The only thing you do need to know are what AMRAPs (as many rounds as possible) and EMOMs (every minute on the minute) are, as the classes are based around these.
**Ruby: **This class is great for those who like to push themselves in the gym but need a bit of a gentle push (read: full-on shove). It will probably help if you have some idea of basic gym terminology, 'cause if you've never heard of a burpee you'll be in for a bit of a shock. The instructor will explain some of the more complicated terms – such as AMRAPs and EMOMs, as Arianna mentioned – and will demonstrate the trickier exercises. They'll also likely walk round and check on your form during the class.
Can I fit it into a lunch break?
**Arianna: **Yeah, but you'll need to either A) get carried back to the office after, because your legs will fail you, or B) take a tactical work nap after to recover from all of the high-intensity training.
**Ruby: **Yep, if you're lunch break comes with an additional hour's recovery period and you're afternoon at work doesn't require any heaving lifting. Or basically any movement at all.
Could I do it with a mate?
Arianna: Definitely take a mate. In fact, take your whole bloody squad, because the more moral support, the better.
**Ruby: **Yes, just make sure they're a very good friend. They'll see you in a whole new light, possibly drenched in sweat and maybe even shedding a small tear (half joking), so you'll want someone you know and trust by your side.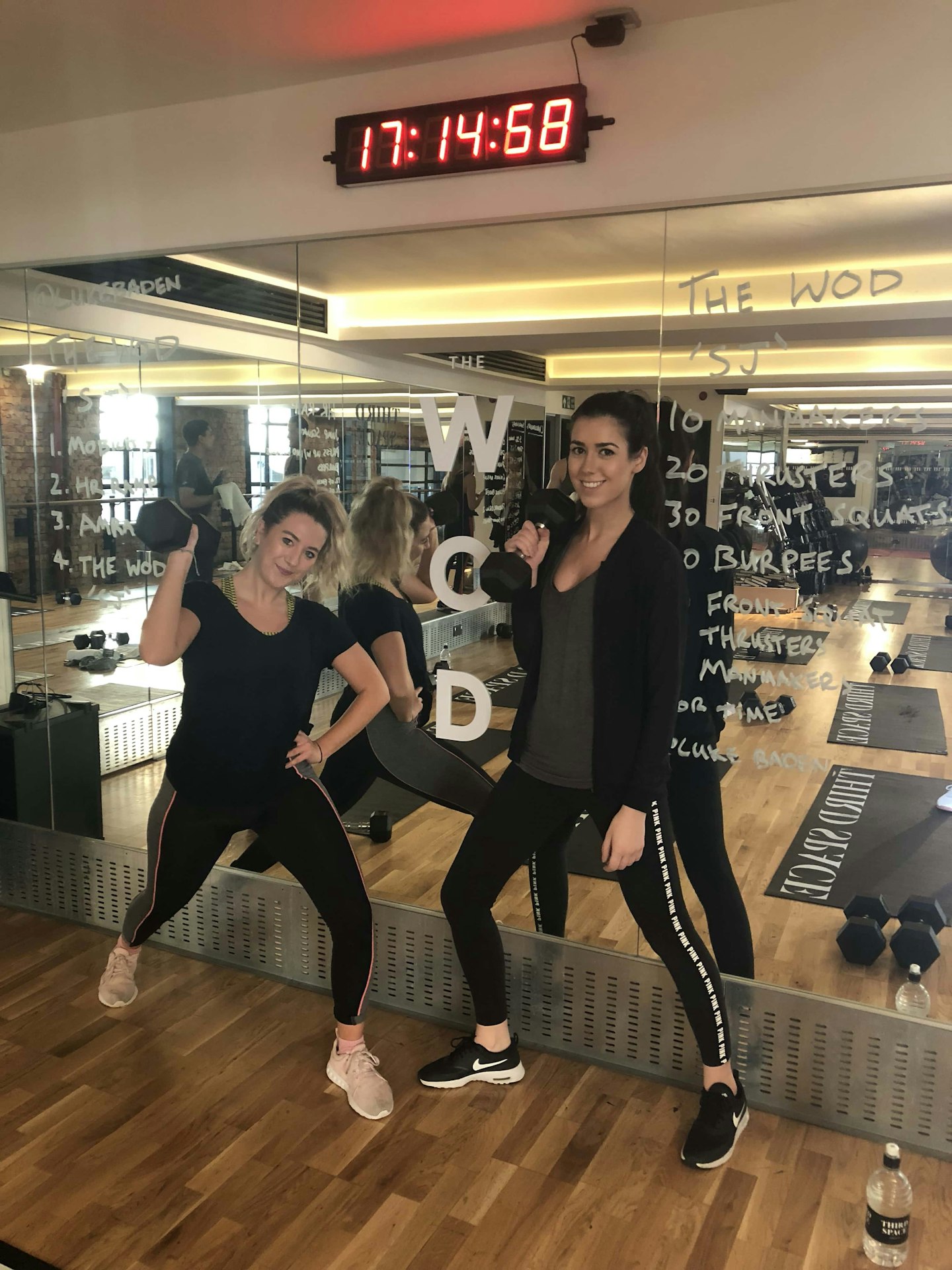 Would I need to shower after?
**Arianna: **You will need to take several showers after, my friend. But the good news is that the shower facilities in Third Space are bangin', so this isn't a problem.
**Ruby: ** Yes. But you'll probably never want to leave the changing rooms – it's nicer than my bathroom and has more toiletries and hair products than you could ever need. There are even TV screens playing music videos. I'm thinking about just stopping by after work for a bit of me time, to be honest.
Was it fun, though?
**Arianna: **There were definitely times during the class when I questioned my entire existence, but overall, I had a fab time. I felt challenged and motivated which was really refreshing, and I could actually feel the effects of the workout for days after. Toned bum and abs, come at me.
**Ruby: **It's the kind of sick enjoyment you get out of getting a bikini wax. It's painful, you can't wait for it to be over and curse your mother for bringing you into this cruel world, but once it's done you'll feel like a new woman.
Shop all of the gear you need to ace it at the gym:
The Debrief Gym Gear 2018 - slider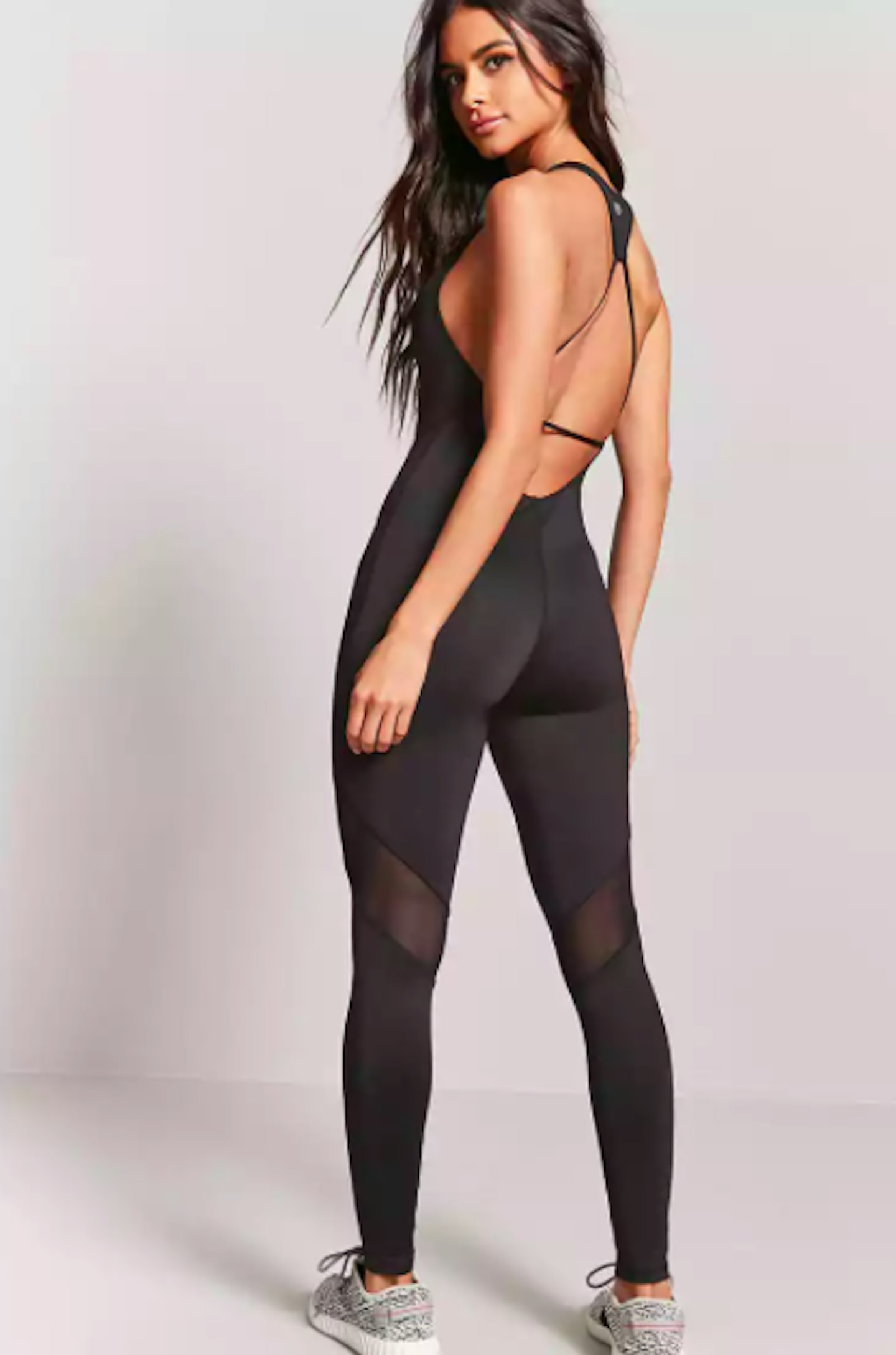 1 of 18
Active Racerback Jumpsuit, £22 from Forever 21
Who ever said that jumpsuits weren't suitable for the gym? We think that this racerback one from Forever 21 proves otherwise.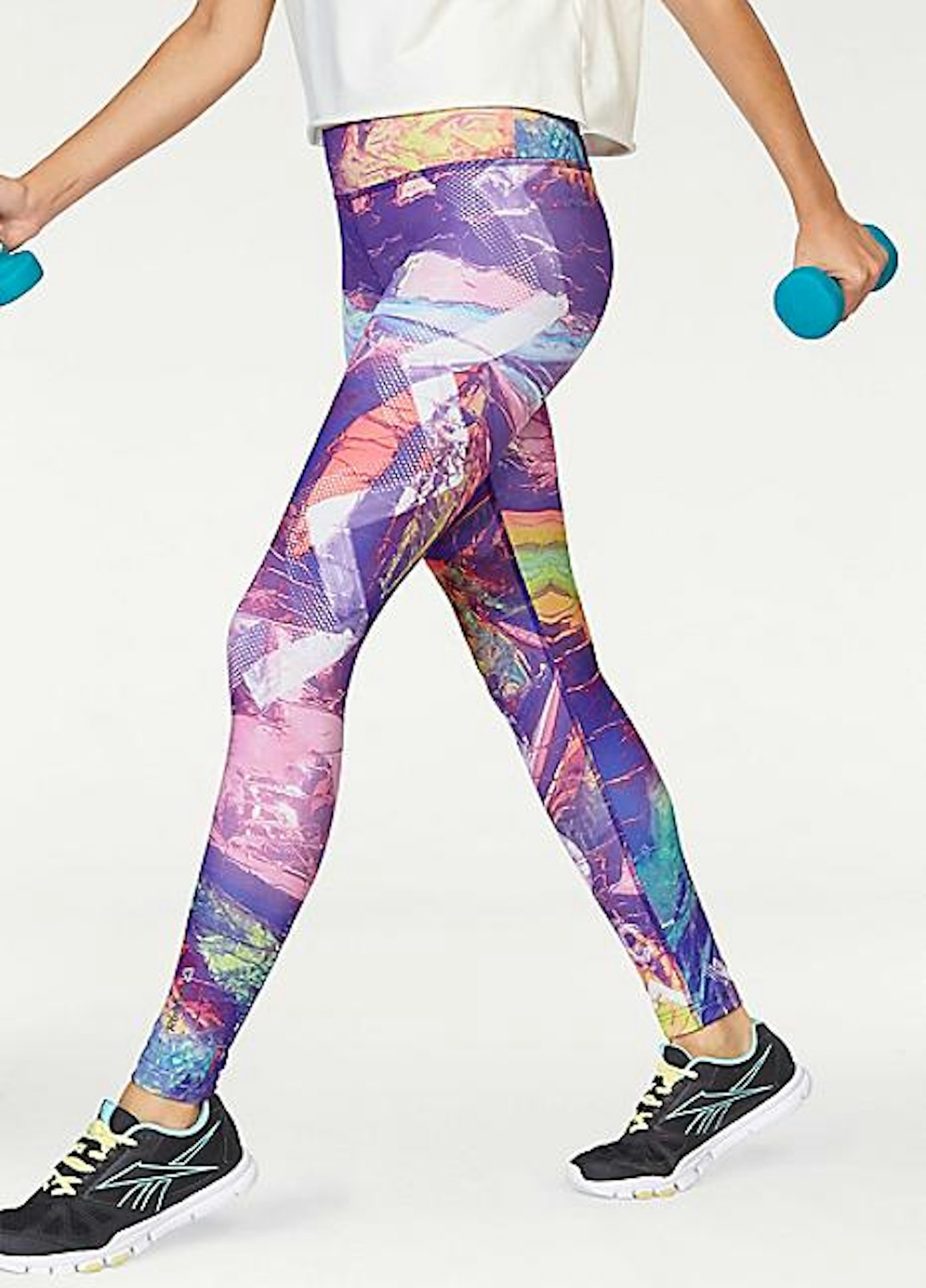 2 of 18
Reebok Electric Paradise Leggings, £42 from Kaleidoscope
Want to ace your workout? Wear a mood-boosting, bold print to the gym to help you perform best.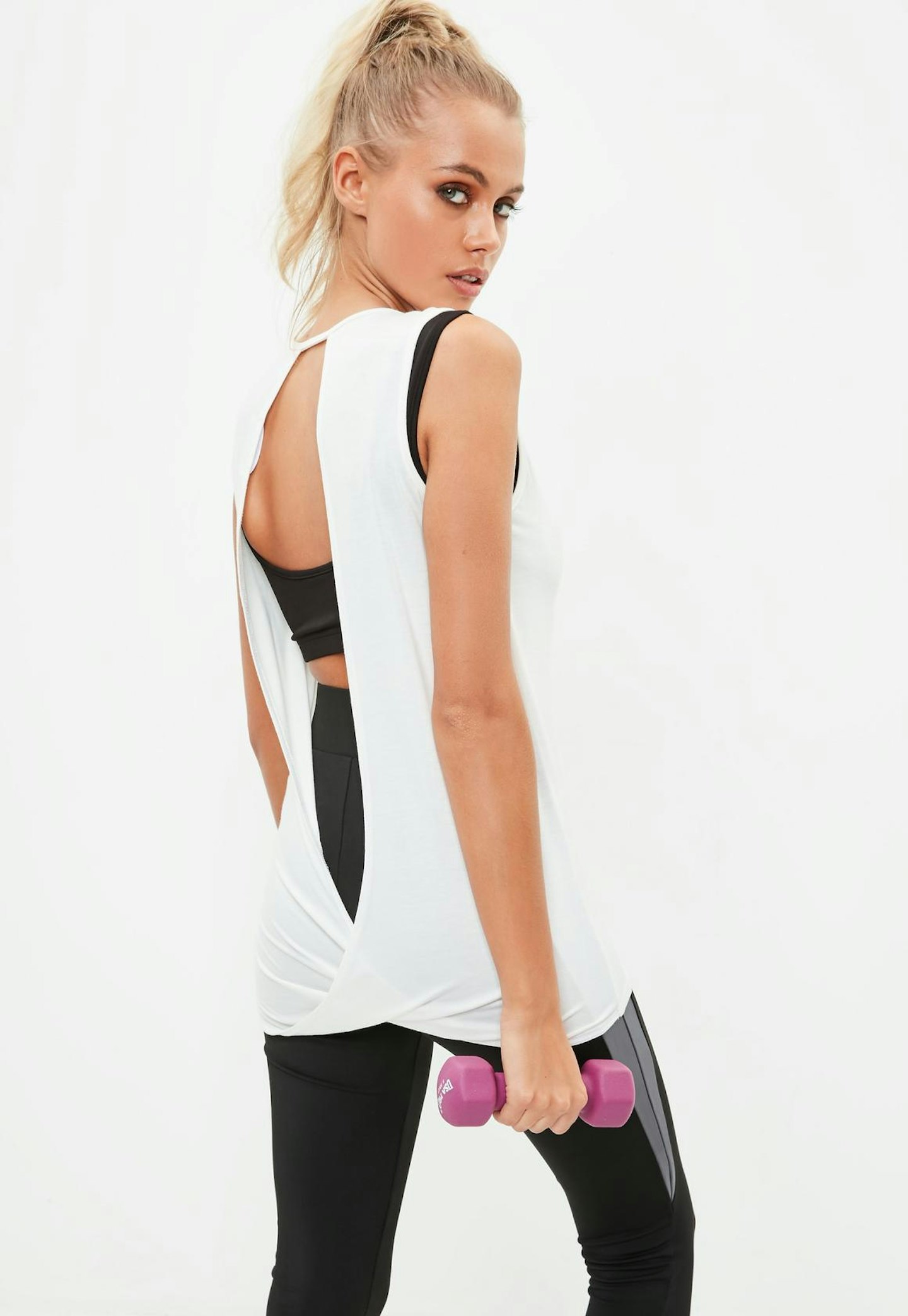 3 of 18
Missguided Active White Vest Top, £10
A sultry split back and wrap style vest? Yes please.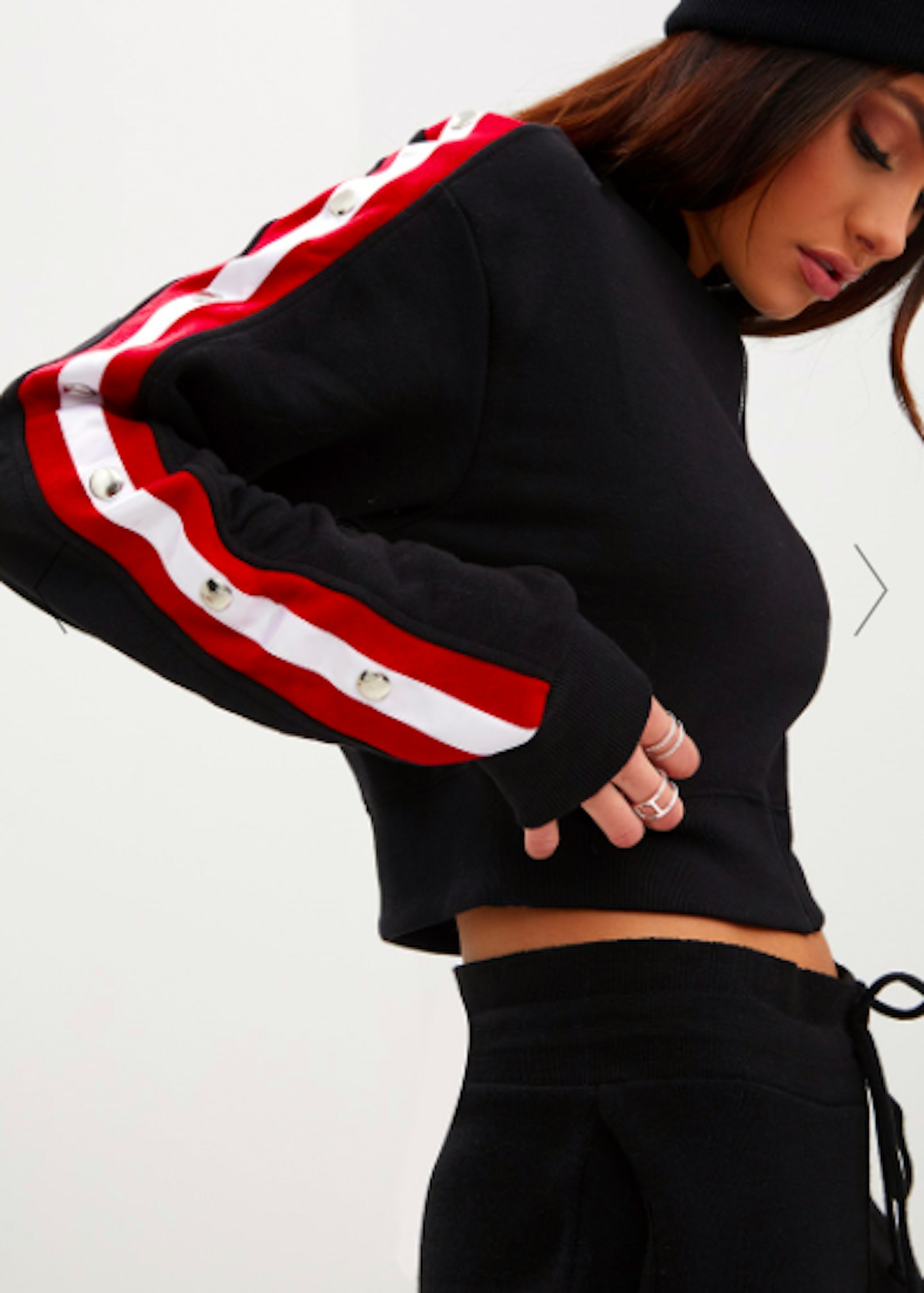 4 of 18
Stripe Popper Tracksuit Jacket, £22 from Pretty Little Thing
Stylish and practical? Check and check!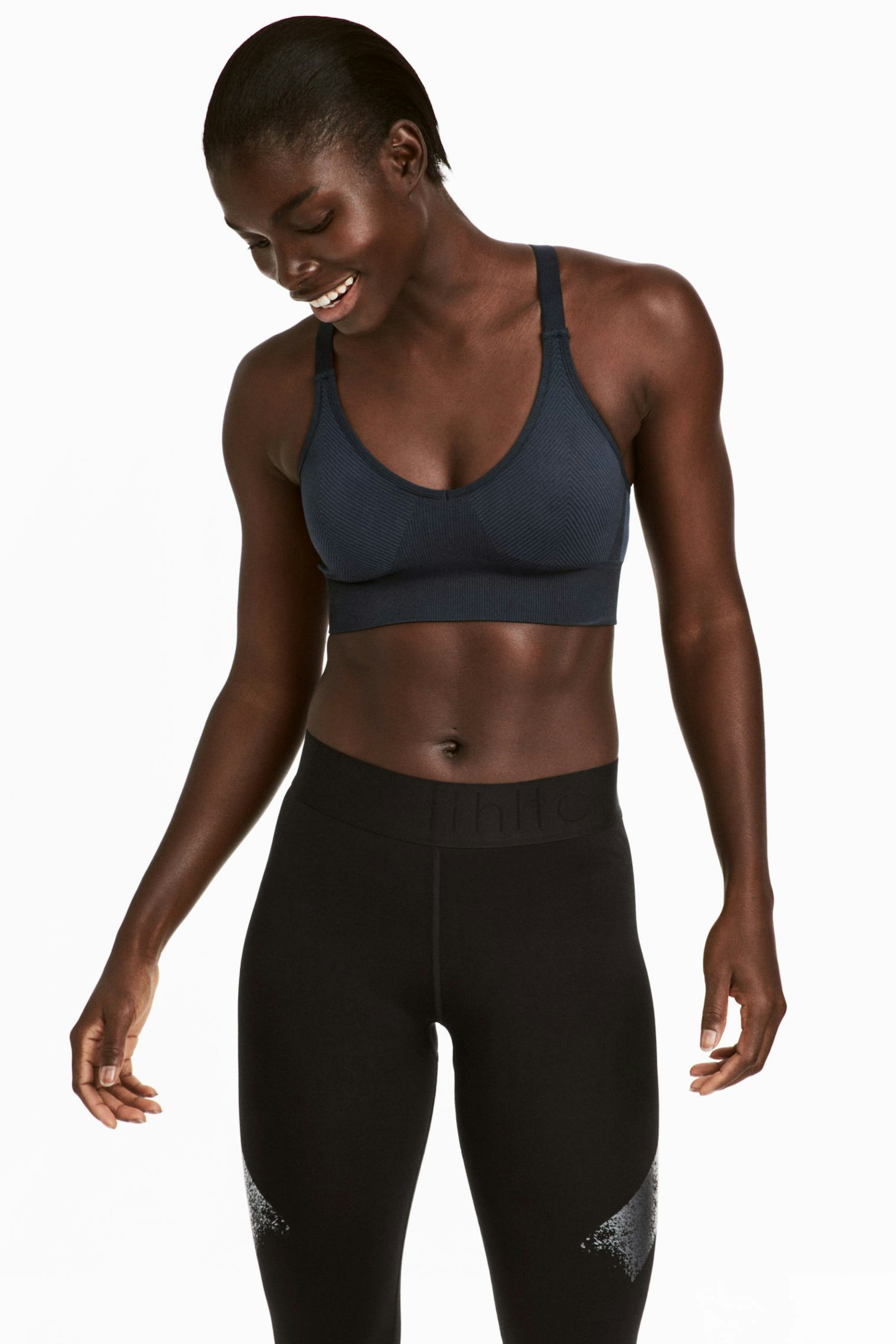 5 of 18
H&M Sports Bra, £14.99
A sports bra is a total must-have for anyone that's working out.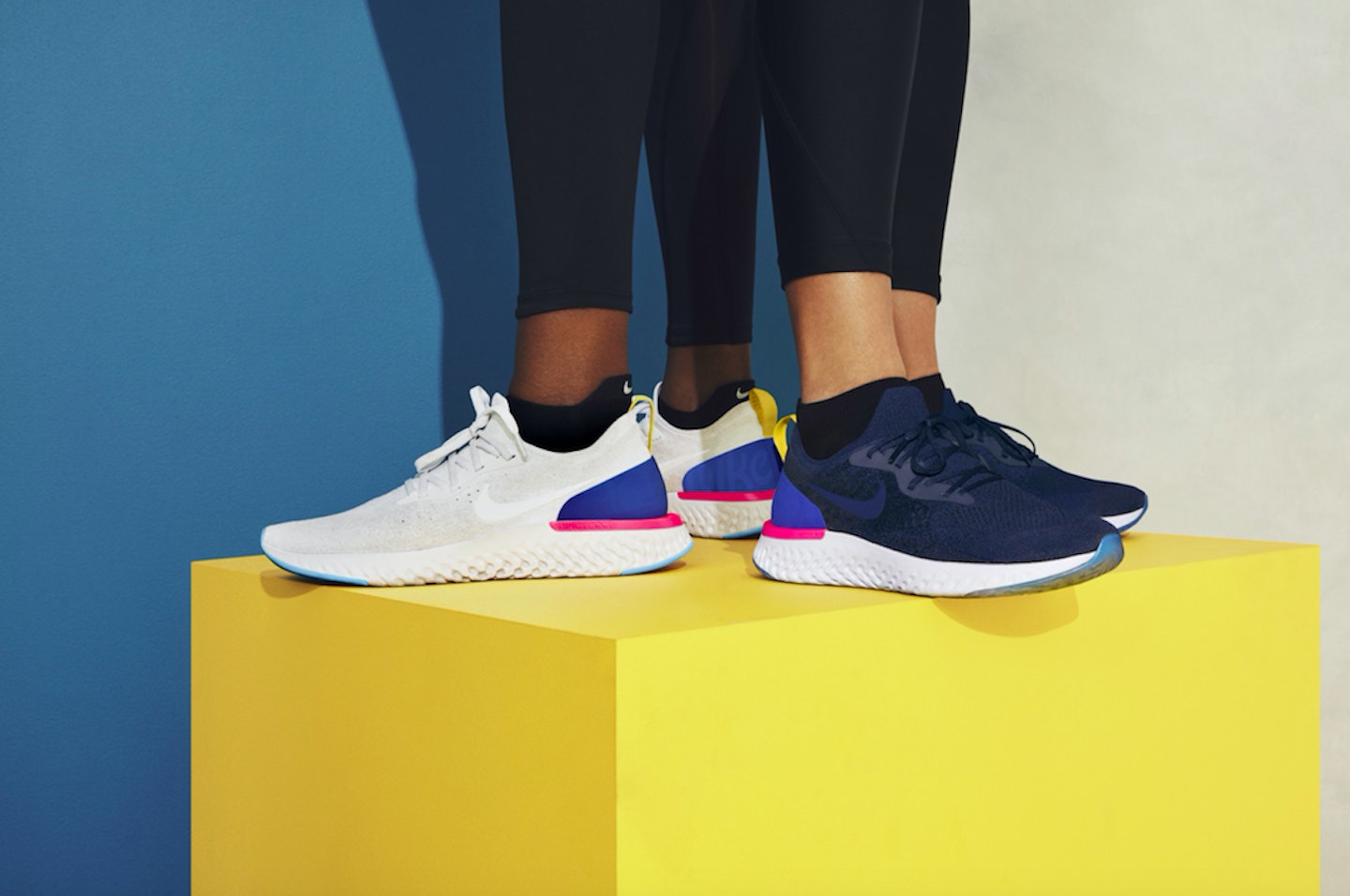 6 of 18
Nike Epic React, £130
Nike's latest running shoe (which comes out on the 22nd February), has been designed to cushion the impact of each stride, so that's it's comfier for you to run in. Don't believe us? It's been put through the paces of 17,000 miles of testing by Nike's best runners.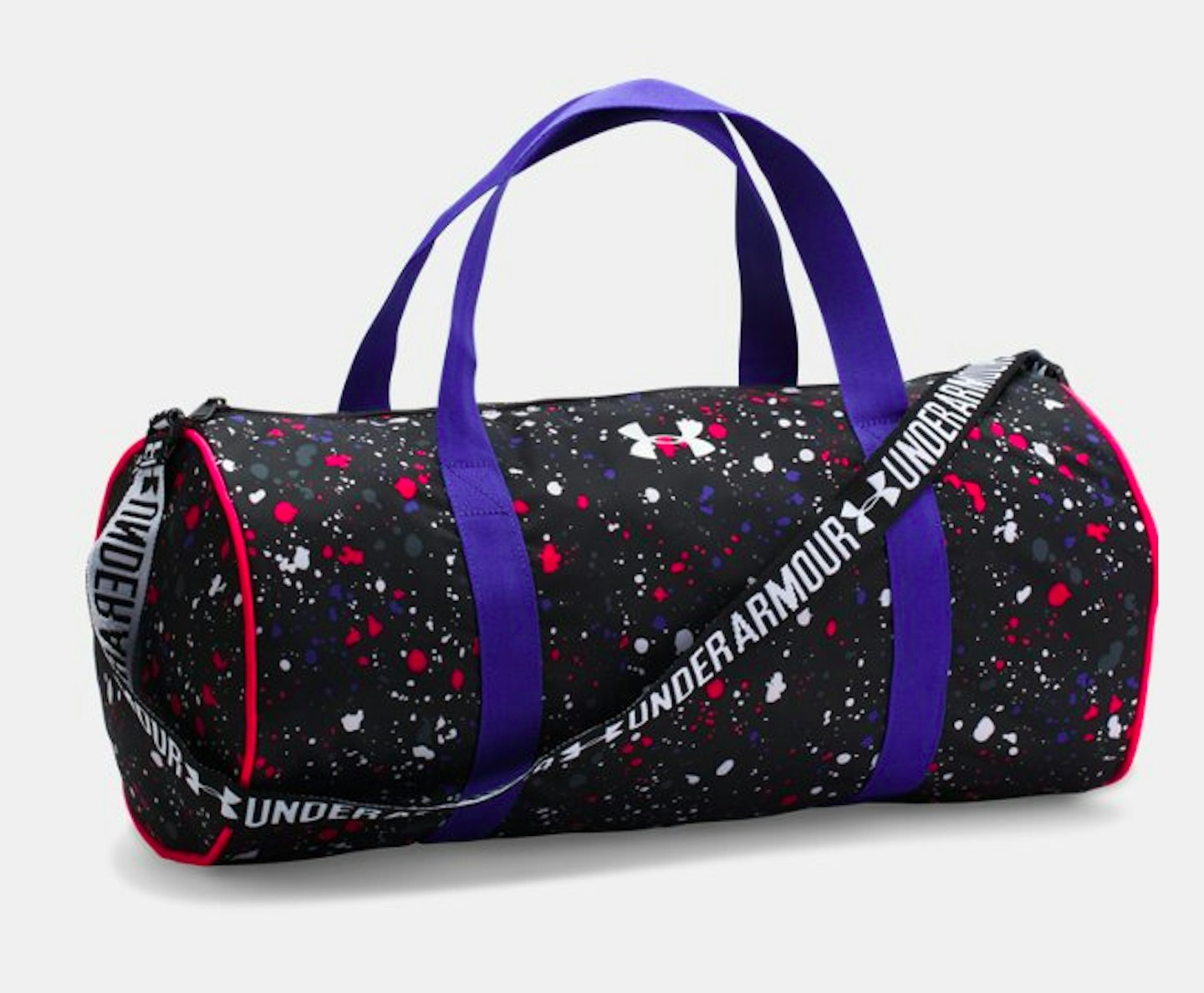 7 of 18
Printed Duffle Bag, £30 from Under Armour
We're kind of obsessed with the paint splattered print on this duffle bag. Adds to basket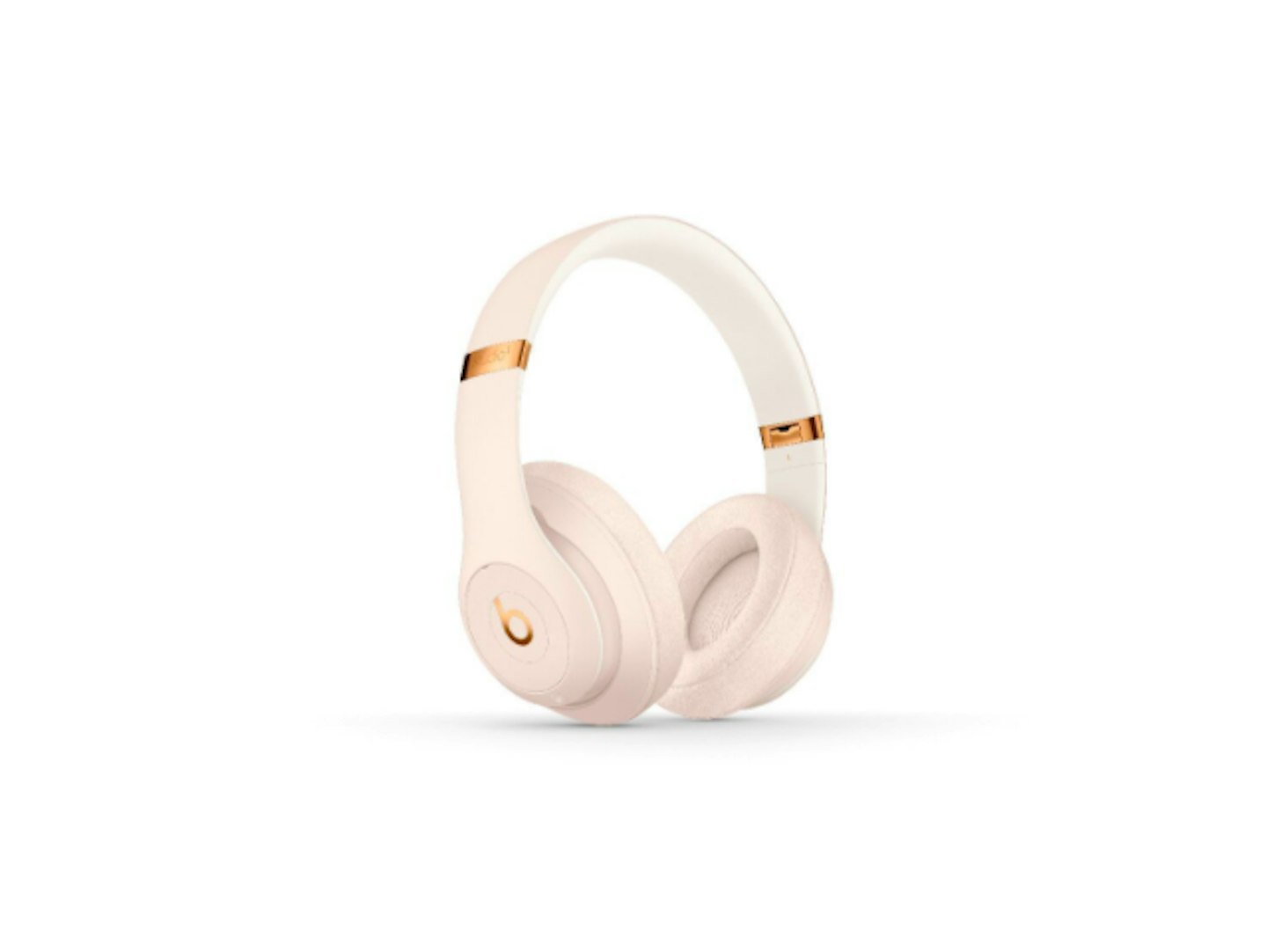 8 of 18
Beats by Dre Studio3 Wireless Headphones, £299.95
Block out the sound of the person practically dying next to you on the treadmill, and amp up your workout music with the slick new Beats By Dre Studio2 Wireless headphones.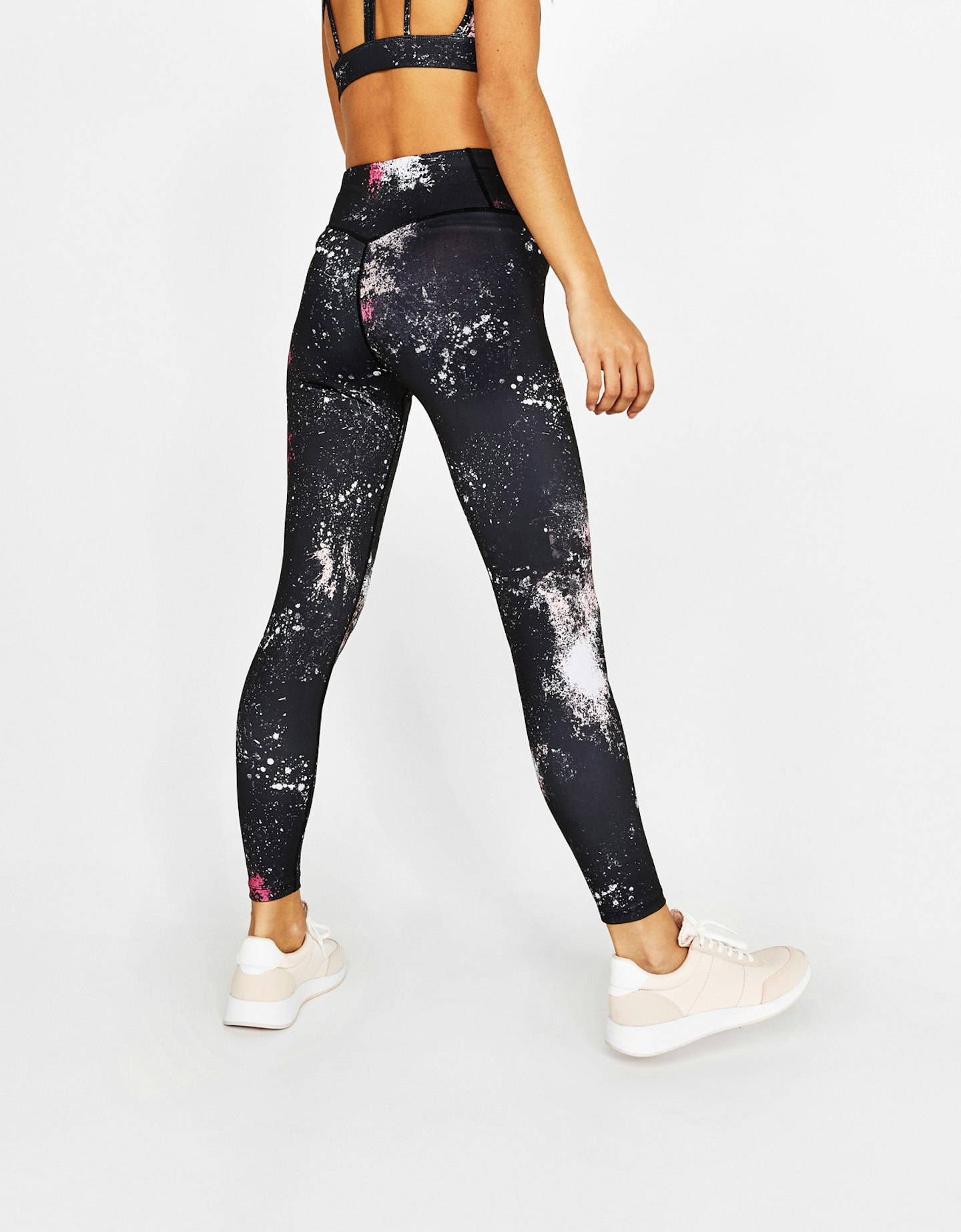 9 of 18
Printed sports trousers, £19.99 from Bershka
Hit up the gym in style with these slick workout leggings.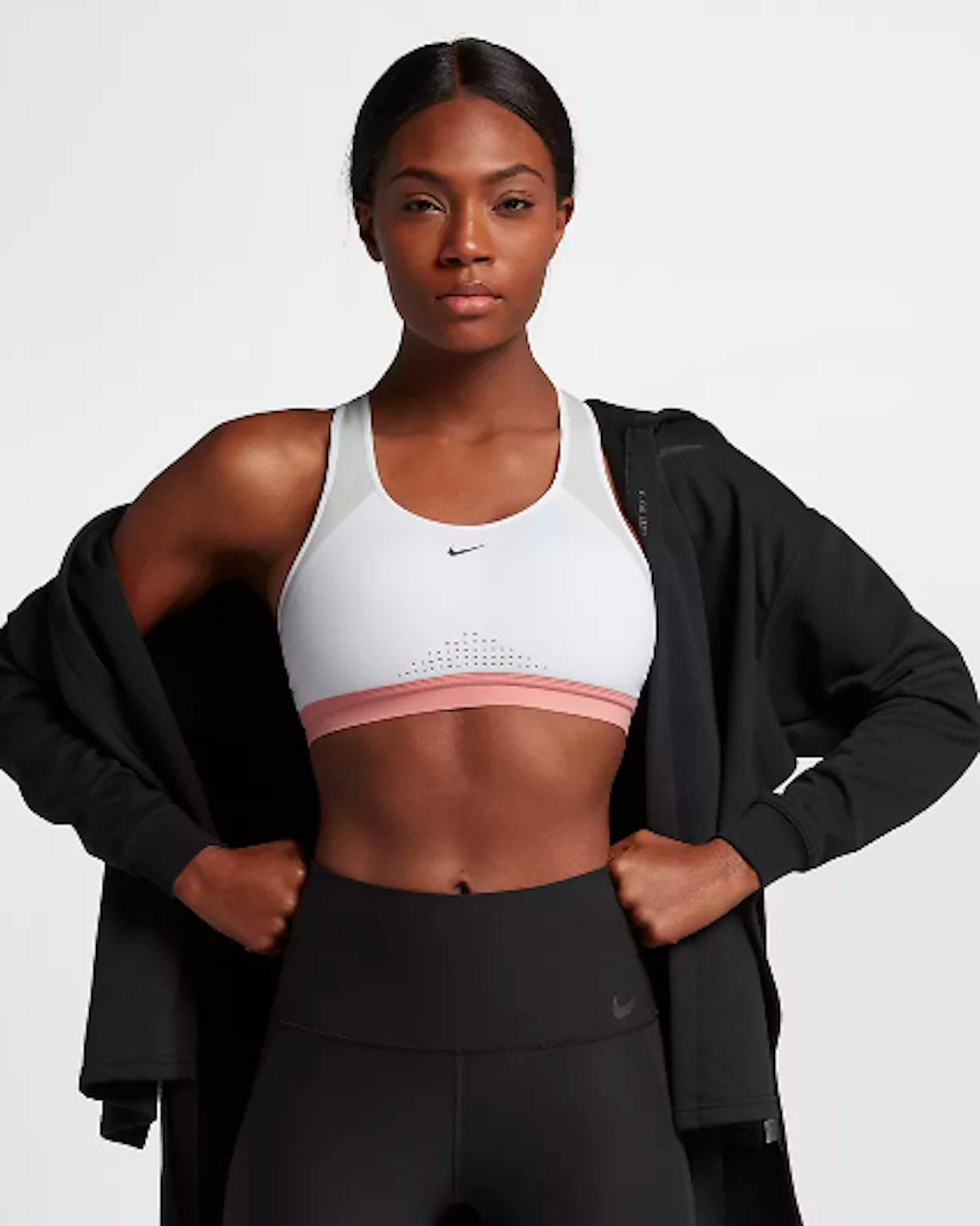 10 of 18
Nike Motion Adapt Bra, £47.95
Nike's new sports bra features sweat-wicking fabric to help keep you dry, comfortable and supported through even the toughest of workouts. Dreamy.

11 of 18
BKR Water Bottle, £25
Toss out your old plastic water bottle and use this slick one from bkr. Made from glass and silicone, this bottle is completely BPA-free.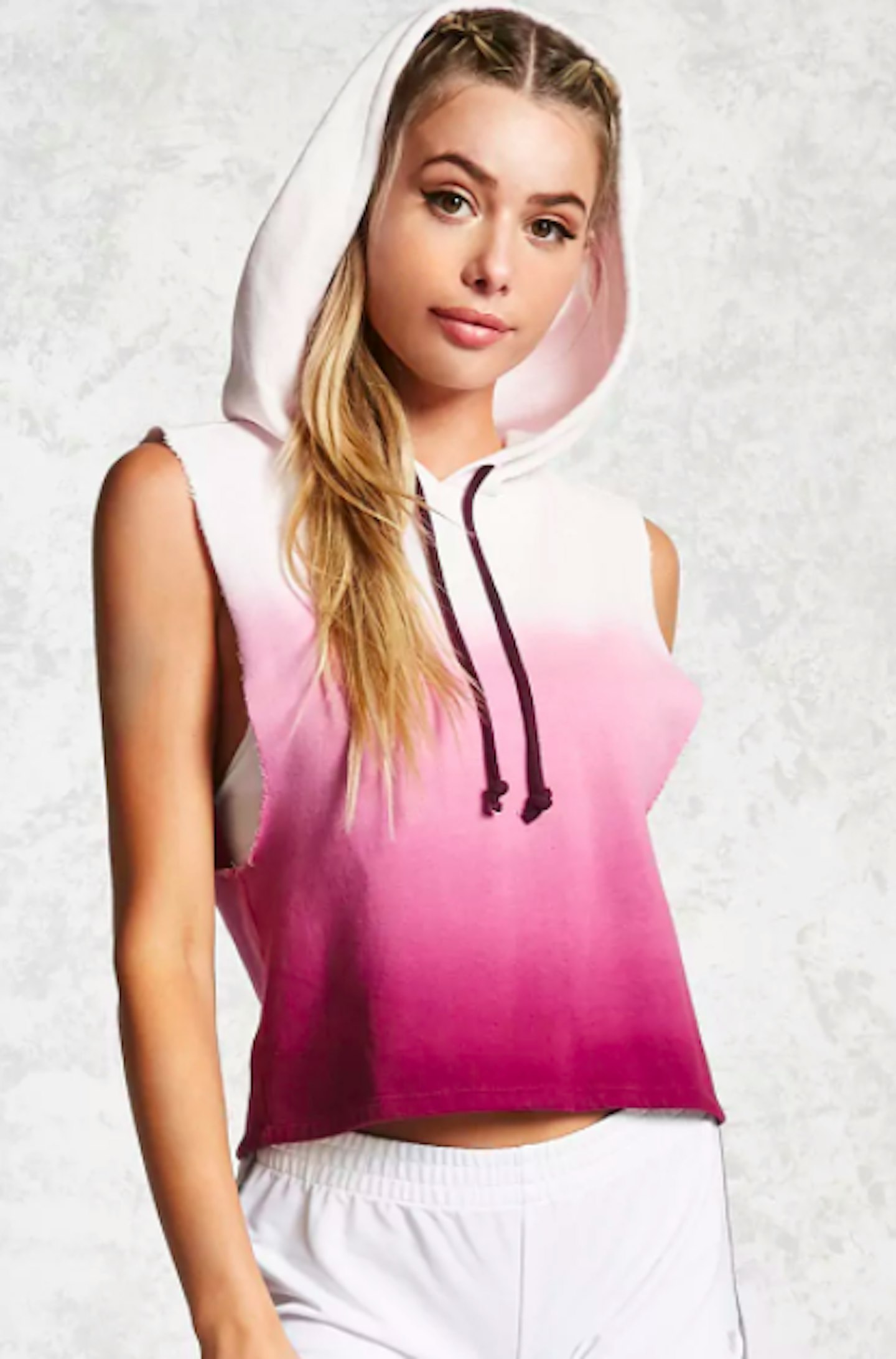 12 of 18
Active Ombre Hoodie, £15 from Forever 21
This sleeveless ombre hoodie is giving us all the feels. We need.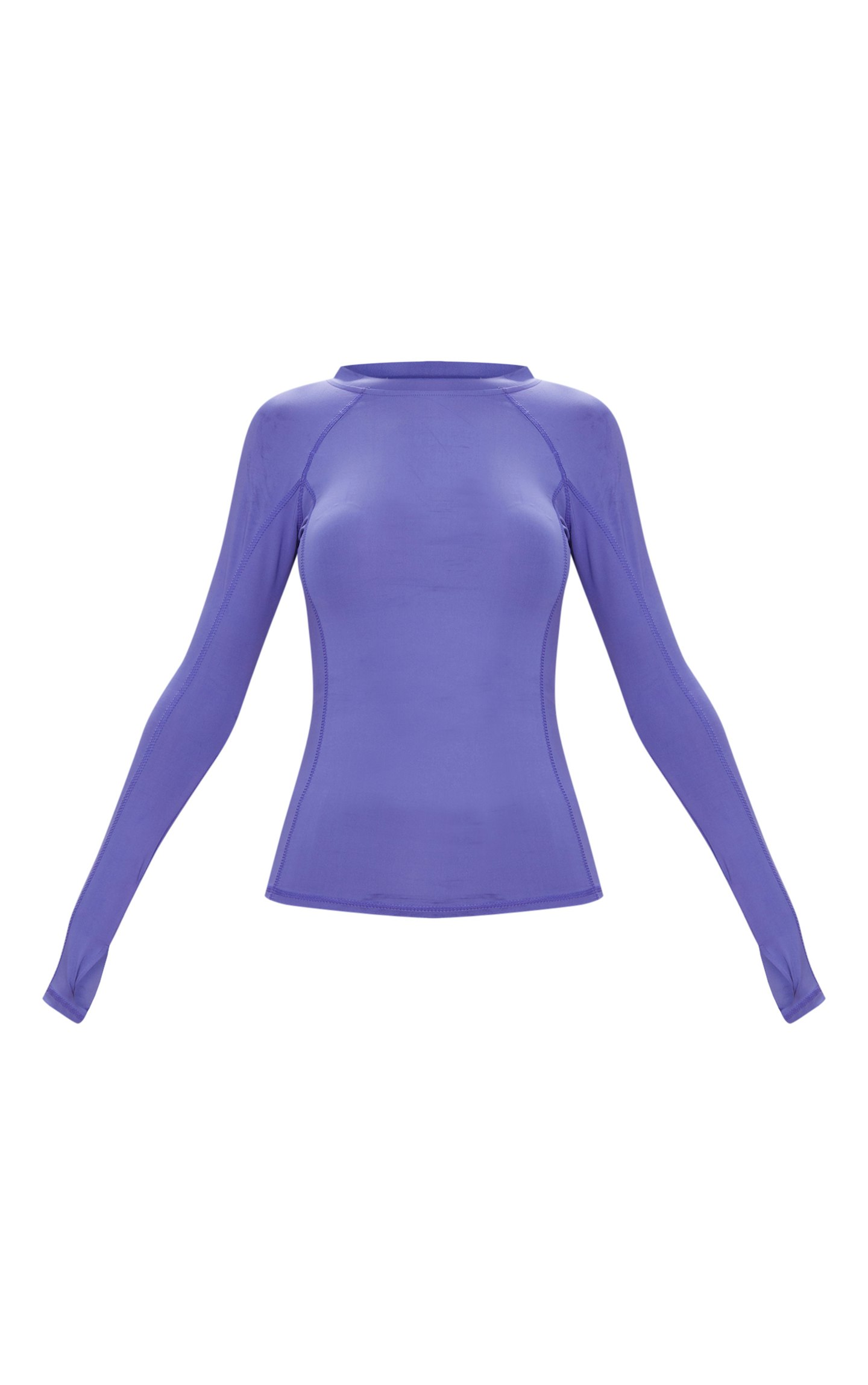 13 of 18
Purple Long Sleeve Gym Top, £12
A long sleeve gym top is a wardrobe essential, so add this one from Pretty Little Thing into your workout wardrobe.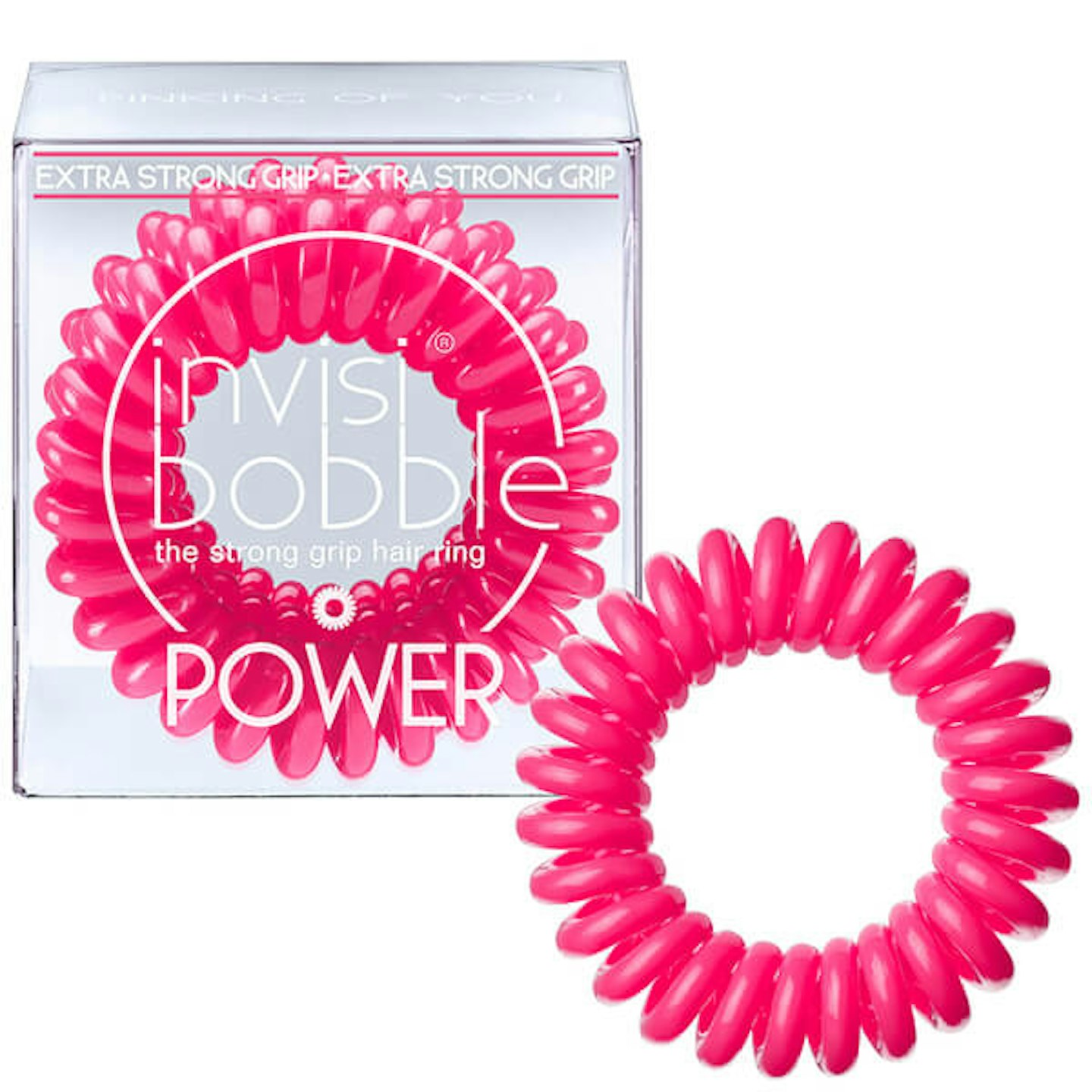 14 of 18
Invisibobble Hair Tie (3 Pack), £4.95 from Look Fantastic
A secure ponytail or bun is an ideal workout hairstyle. We use the Invisibobble hair ties to style our hair when we're at the gym, because they don't tangle, break or snag our hair.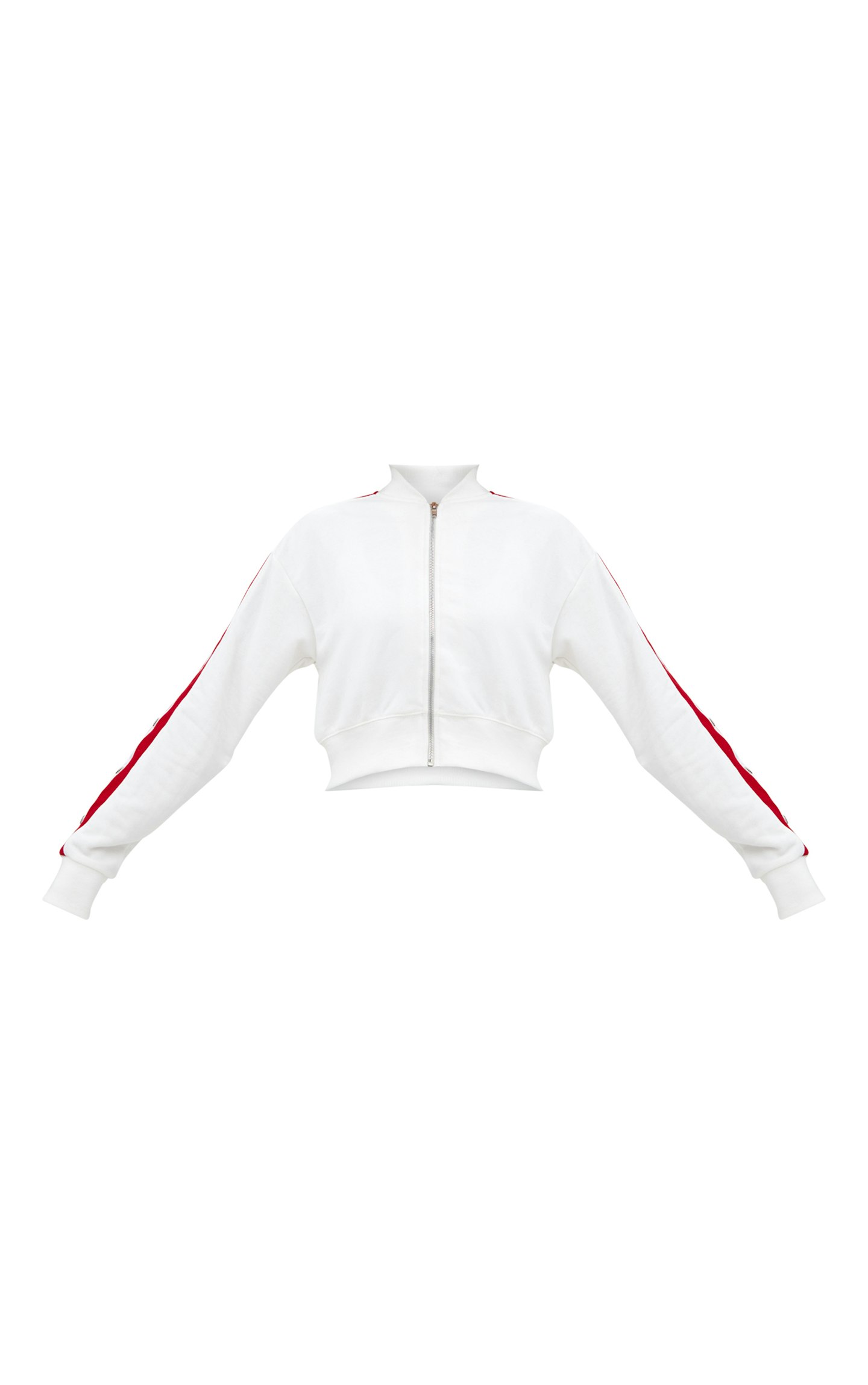 15 of 18
Cream Contrast Stripe Popper Tracksuit Jacket, £22
This off-duty cream and red striped jacket is a real workout winner.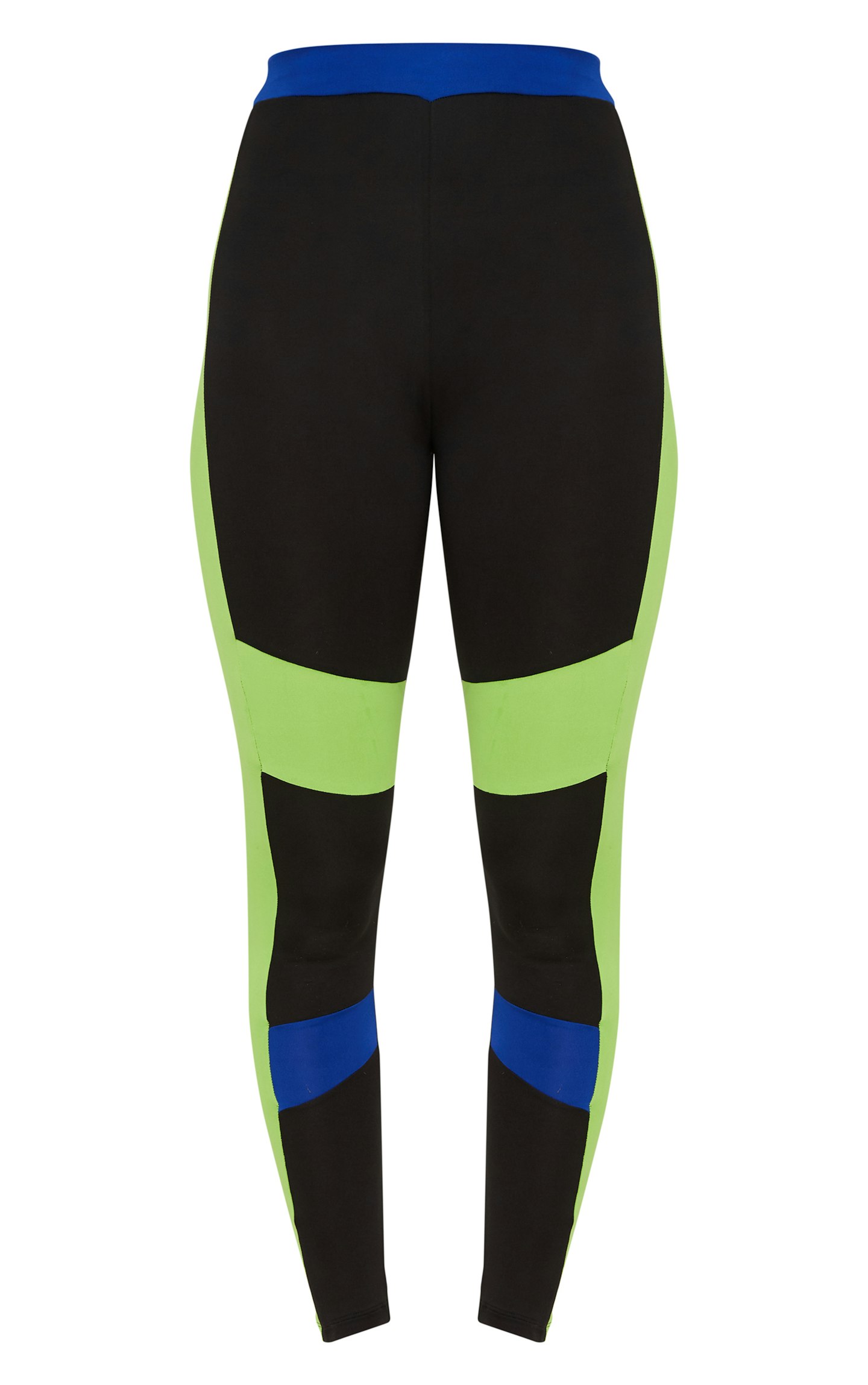 16 of 18
Black Contrast Panelled Sports Leggings, £18
This contrast panelled leggings will get you noticed at the gym.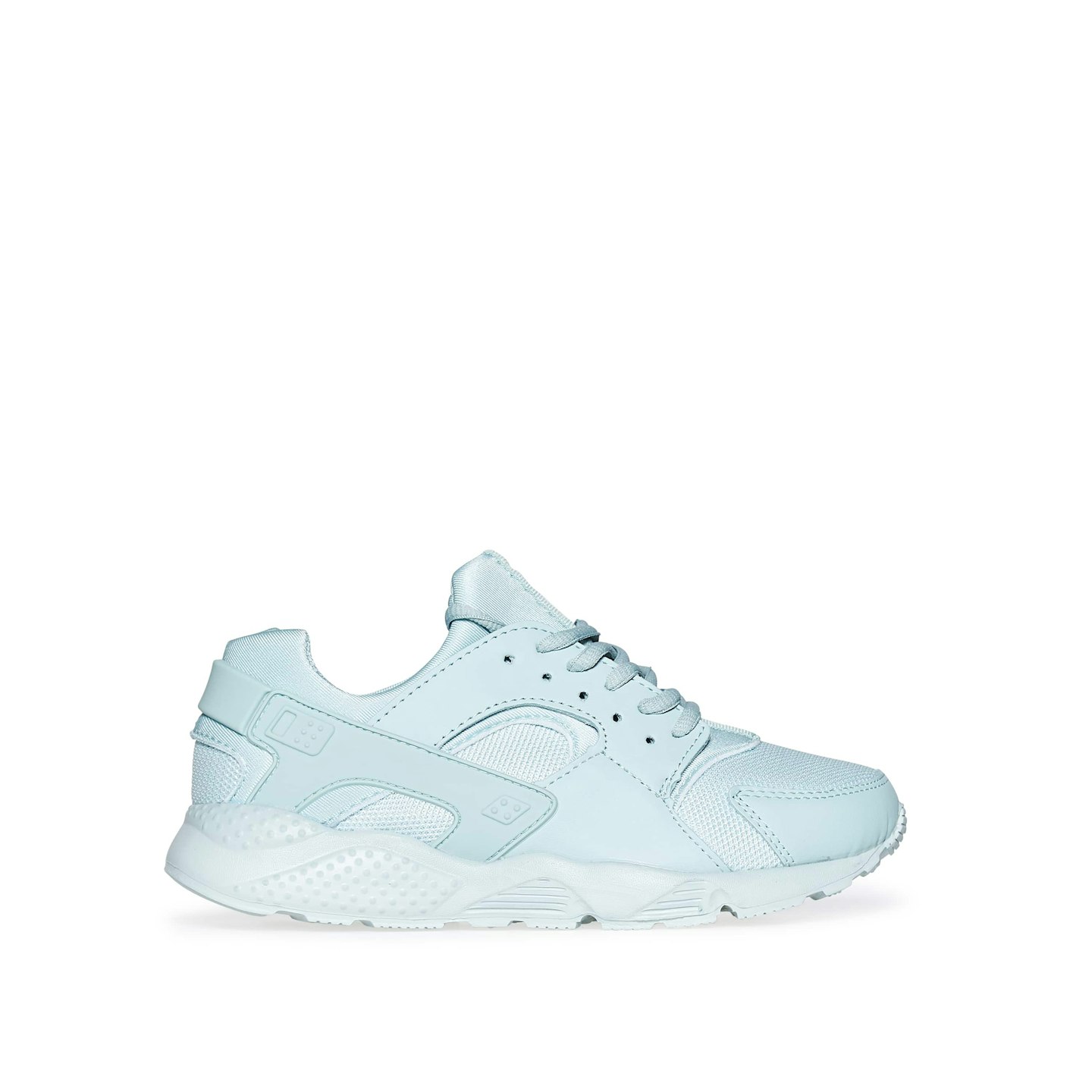 17 of 18
Light blue running trainers, £24.99 from Ego
Take to the running machines in style with these pastel blue trainers. We love.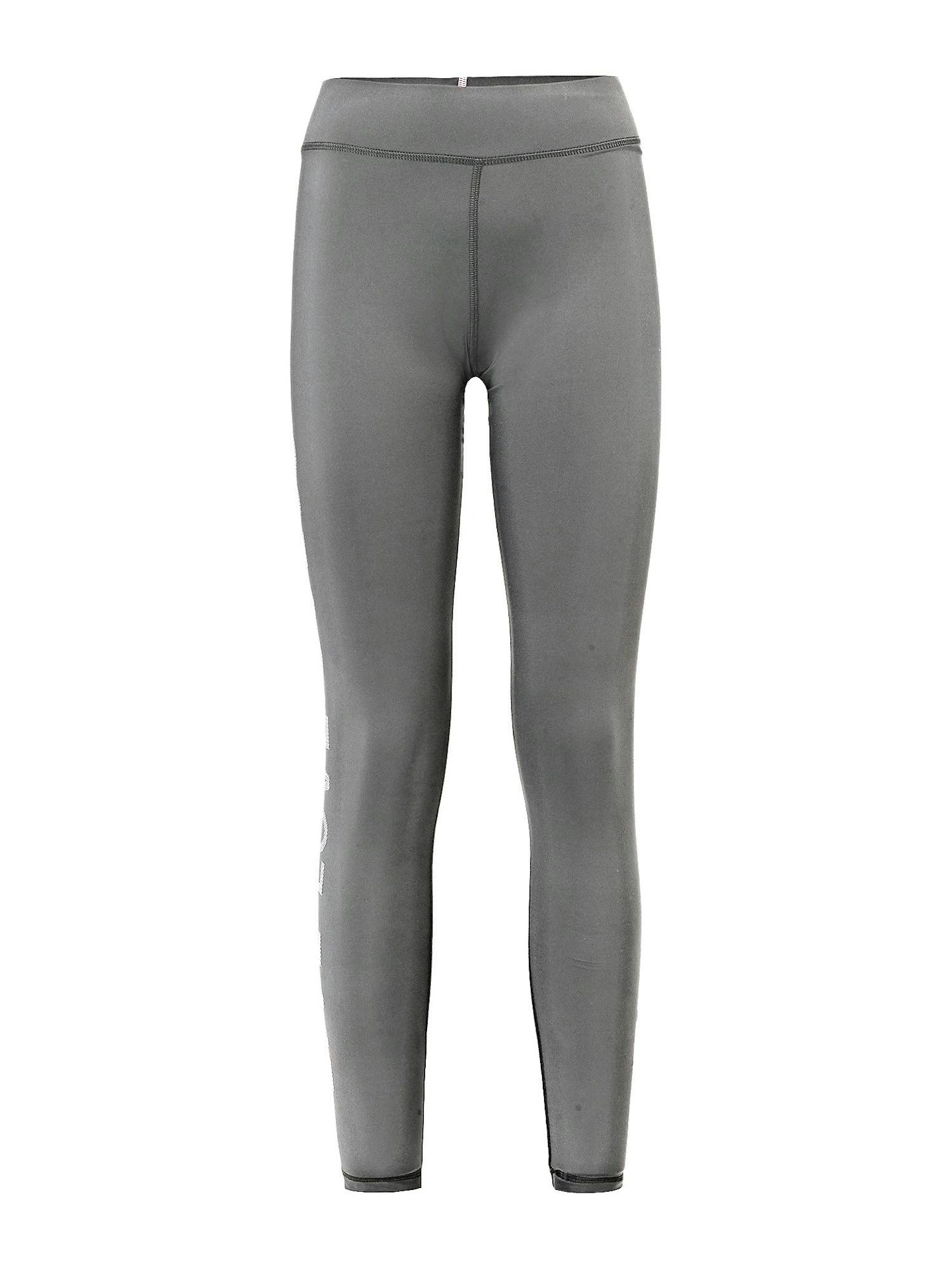 18 of 18
Stretchy leggings, £35 from Guess
These stretchy leggings from Guess get extra points for being just as comfortable as they are stylish.
This article originally appeared on The Debrief.