If you've not heard of Yubo where have you been? We are obsessed. Let us introduce you.
Yubo is the live social discovery app that's got everyone talking… quite literally. Yubo is all about being social, in the traditional sense of the word. The focus is on connection and community; in essence this app is all about keeping it real. Yubo's goal is to create a safe and fun virtual space - and it's this friendly vibe that seems to have hit the spot for so many.
Yubo was created to make it easy for Gen Z to expand their social circles online with new friends from around the world. And one thing it certainly is not, is boring. The uptake is fierce; it seems that Yubo is THE place to have fun, chat, play games and livestream. Super inclusive, the platform offers a place for everyone.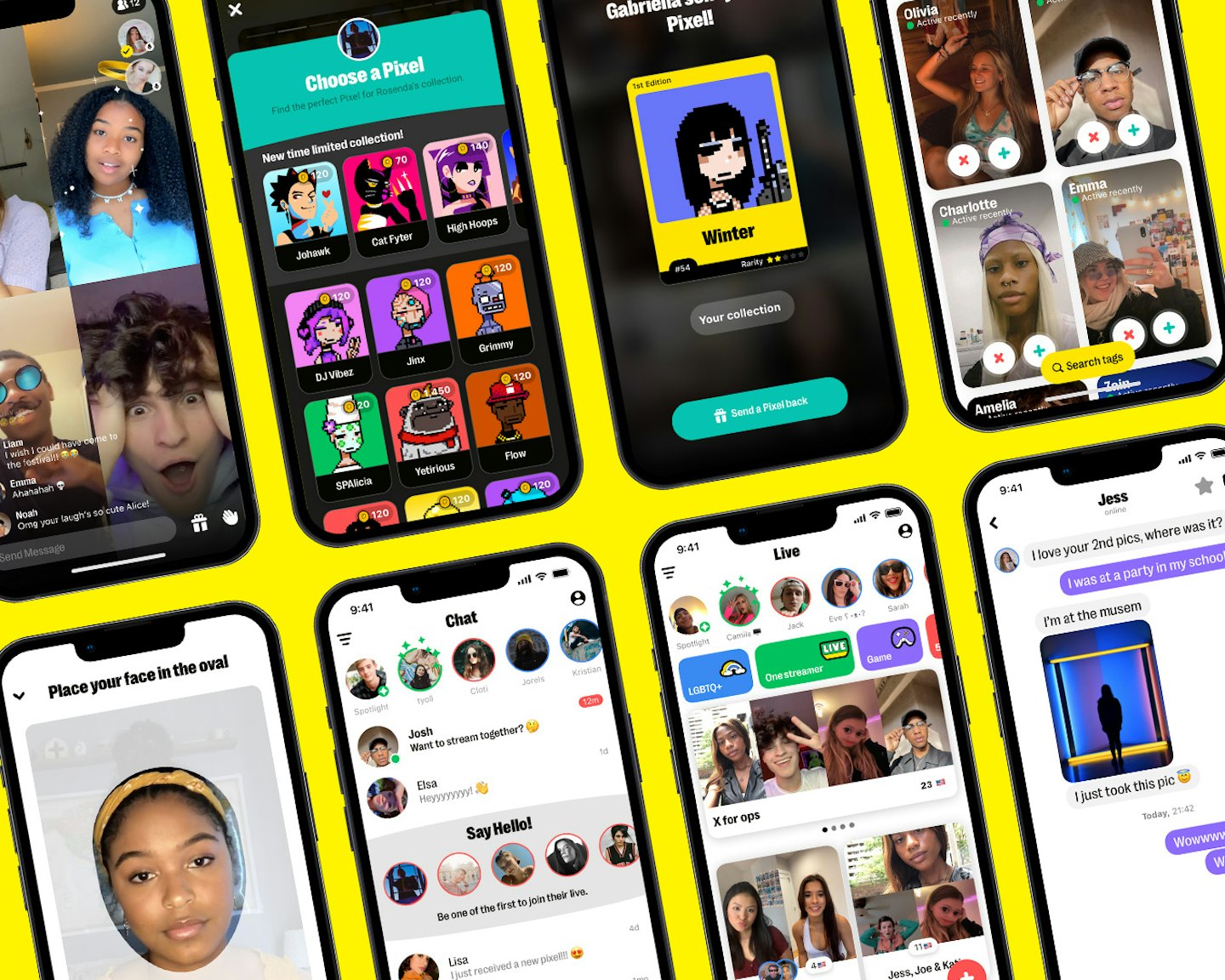 You can create communities, make genuine friends, and connect across the globe. There's a strong sense of belonging with Yubo that other apps might not have, or sadly have lost along the way.
Yubo's brilliance is that by connecting you with people all over the world, you can find your crew based on your interests. Jump into a livestream, discover something new, watch a movie together or play games and show off your skills to newfound buddies. Yubo is about being yourself, your true self and finding likeminded mates.
The brand really understands its predominantly Gen Z audience. An audience that are looking for friends not followers or likes. They're not so interested in full-on filtered, carefully curated posts, they are tired of fakery, falseness and being constantly sold to. They crave something real, a place where they feel they belong, and can comfortably just be who they are.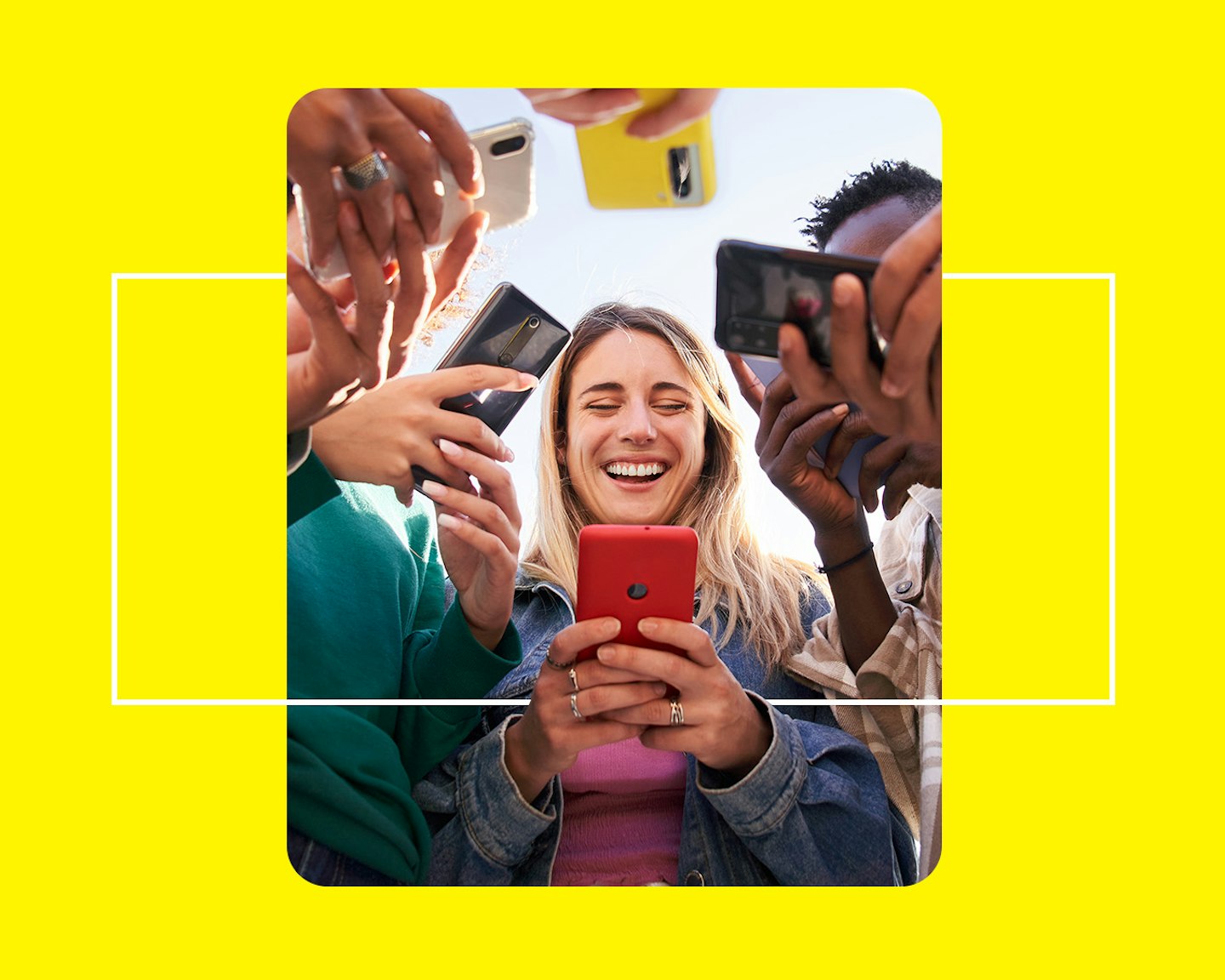 It's a great app, and that's because Yubo is focused on making the experience tailored to its users. The deep connection to its audience of users, as well as the dedication to safety, is arguably what makes it so popular.
Yubo is tight with its users, and quite literally listens to them, what they think and how they feel about certain topics. In fact, Yubo recently conducted an international poll of users in the US, UK, and France to figure out whether insights seen over and over about Gen Z and their views of the economy, marriage, parenthood, etc are reflected among the global user base of Yubo.
A massive 99% of Yubo's users are Gen Z ages 13-25, and the survey results found that, even despite financial and social stress, Gen-Zers are more traditional and optimistic about the future, they care deeply about social causes and they strongly believe they will be able to afford a home one day despite the challenges of inflation. They really have a positive outlook.  Yubo's blog post is filled with research and insight read it here.
Yubo understands the demographic intimately and leverages that understanding to deliver the central objective of the platform: to help a new generation connect authentically online. It is by staying in tune with its users' future ambitions and present-day sentiments that Yubo has been able to reach this group in a more meaningful and successful way. The app is empowering a new generation to find out more about the world and themselves, which is pretty special. All while making valuable friendships along the way.
On top of that, it believes in the safety of its 60 million users and is doing everything it can to make Yubo as safe as possible. It makes sense that it was the first major social platform in the entire world to verify the ages of 100% of users on the platform to help limit catfishes, bots and fakes. It is always pushing the boundaries for online safety, which these days, is pretty epic and incredibly important – and this does not even begin to scratch the surface! As if you needed another reason to use the app! Between 24/7 human moderators, real-time livestream intervention, and advanced automatic detection tools, Yubo is all about protecting its users.
Want to make great friends, have fun and be yourself in a safe space where everyone belongs? Then Yubo is for you.
Join Yubo now, sign up here.
Find Yubo at Apple Store and Play Store.