If there's one thing that unites women footballers, pundits and fans from all around the world, it's sexism. For too long, women's football has lived in the shadow of the men's game, with players struggling to be taken as seriously as their male counterparts.
Thankfully, this is beginning to change. The world is finally noticing the spectacular performances taking place in the women's game. In the first three months of 2022, for example, the Women's Sport Trust found that 15.1 million people saw three minutes or more of women's football coverage, a record for the first quarter of a year.
At the quarter-final game of the UEFA Women's Champions League in May at Camp Nou stadium in Barcelona there were over 91,648 people in the crowd, breaking the record for the highest attendance at a women's football match.
Now, the UEFA women's Euros are in full swing, with the opening match attracting an average TV audience of 3.2 million in July. Hosted in the UK, the tournament is allowing more people than ever before to cheer on the women's games. For the Italians, it's the first time that fans at home are able to watch the competition on public television. In their match against France, over 2.64 million people tuned into local channel Rai 1 to watch the match.
Add to that nearly 70,000 fans who were at the Old Trafford to watch England's opening match against Austria (and over four million fans watching from home), smashing all existing records.  As for the Women's EURO final? Don't bother trying to buy a ticket because - you guessed it - they have all sold out (and within the first hour of going online).
Related: For Women In Football, It's About Time We Level The Playing Field | Grazia
So, is this the cultural shift we've all been waiting for in women's football? It certainly looks like it. But it's not just the huge crowds driving this progress, it's also thanks to tournament sponsors like Heineken flying the flag for a more inclusive game. Earlier this year, the global beer brand (synonymous with the men's UEFA Champions League competition) dedicated its entire football platform to tackling gender bias – no mean feat considering that two-thirds of women in football have experienced gender discrimination.
As part of its sponsorship, the brand has recruited the likes of British former footballer and TV presenter Alex Scott – who scored the winning goal for Arsenal in the 2007 UEFA Women's Cup – to champion their most recent 'Cheers To All Fans' campaign**.**
'What I love about football is that it brings people together from all walks of life,' says Scott, who has just been named one of the leading trailblazers in women's football. 'Everyone has a right to take part in the sport they love, whether they're a fan or a player.'
With the sole aim to promote equality in football across all male and female UEFA competitions, Heineken also launched a Fresher Football initiative, addressing inaccurate statistics present across the internet that are often the source of the prejudice (answers to the most popular questions asked online about the UEFA Champions League tend to overlook key data around the women's game).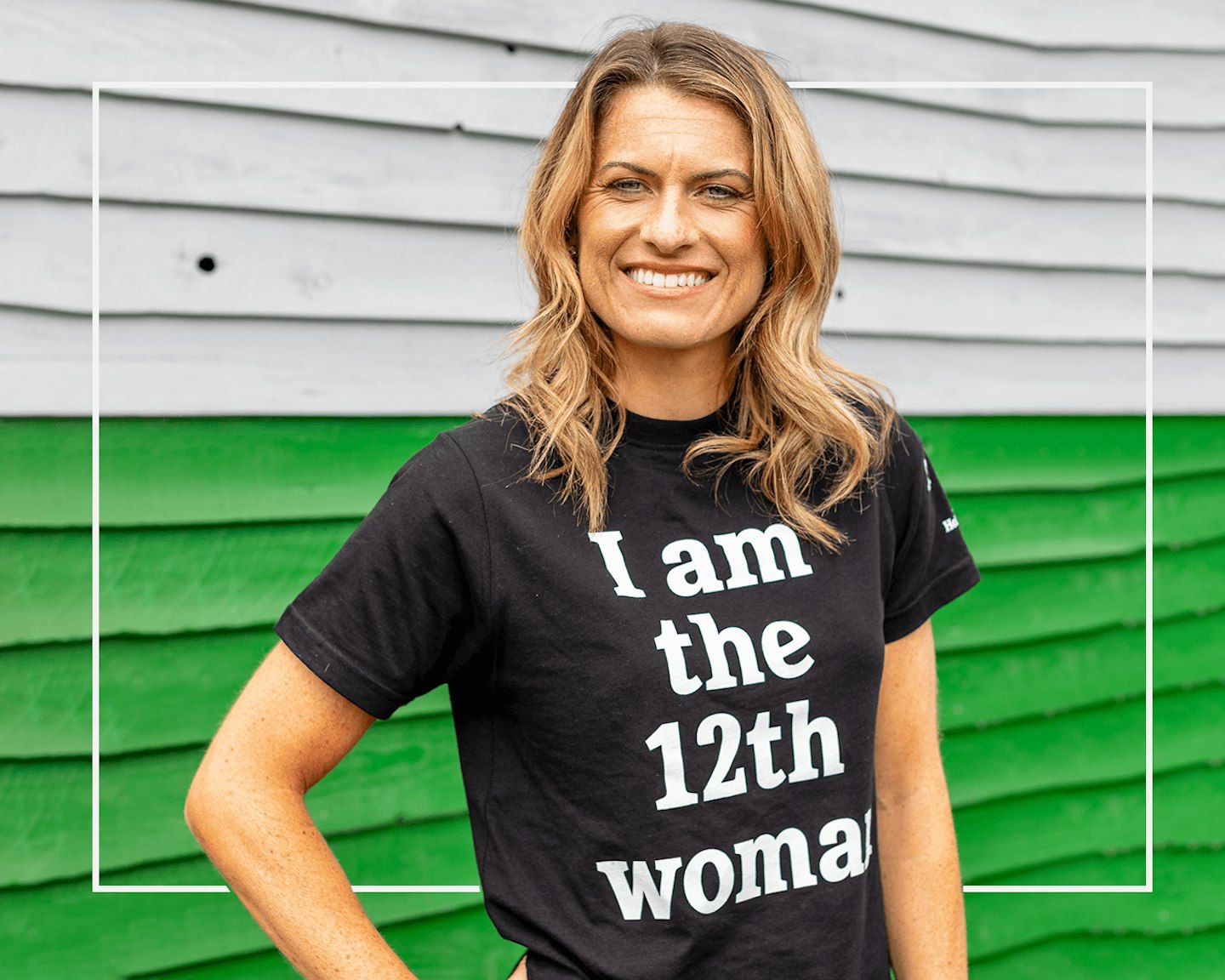 Alongside Scott, there is another football legend who understands too well how pervasive sexism has been – and in many ways still is – in the sport.
Karen Carney MBE, former professional English footballer and currently a Sky Sports broadcaster, has twice been awarded FA Young Player of the Year and has represented her country at no fewer than four FIFA Women's World Cups and four UEFA Women's Championships.
Nobody is better placed to understand the challenges still facing women in football today. For, as she explains, the gender bias so prevalent in the sport had an impact on her from the beginning. She was told from a young age, she says, that 'girls shouldn't play football.'
It was her undeniable skill that shifted perception and did the talking for her. 'On the first day of football camp I was picked last because I was girl, but on the second day I was picked first,' Carney says. This experience is the reason Carney jumped at the opportunity to partake in Heineken's 'I AM THE 12th WOMAN' campaign.
Instagram Heineken video: Karen Carney • Instagram photos and videos
By subverting the idea of the 12th Man – a term used in football to refer to the supportive home crowd – the campaign looks to raise awareness around the unconscious (and sadly conscious) bias women are still facing in football. This isn't just about the players, either – Heineken wants to ensure that female fans feel just as part of the collective in the stands.
For Carney to overcome the patriarchal constraints of her chosen career, especially in the first three years of working in media, the support from her male allies was invaluable. It's no surprise, then, that two of them feature in Heineken's diverse 12th Woman talent line-up: Jermaine Jenas and Harry Redknapp.
Instagram:  Heineken on Instagram: "Cheers to the 68,781 people who broke a record on Wednesday. #CheersToAllFans #WEURO2022"
So, what is it going to take for us all to put gender aside and celebrate the game for what it is? Do other brands need to engage more to end gender bias in football once and for all?
For Carney, it's a yes. She couldn't stress enough the importance of brand initiatives in the football industry. 'This is not just across the UK but across Europe, across the world,' she says. 'We want more teams to be professional, to give the game the growth and support it needs to amplify these amazing athletes.'
To those who have experienced gender bias, Carney has a message. 'Keep challenging. Heineken is challenging the thought process and maybe that's what we continually need to do in order to change the bias.'
If you would like to show your support for this year's UEFA Women's EURO, you can purchase one of Heineken's 12th Woman t-shirts here. All profits will be donated to Women in Football, an NFP that supports the women's game.
Enjoy Heineken® Responsibly.