This weekend, a vigil was held in Clapham, South London in honour of Sarah Everard, the 33-year-old woman from London who was kidnapped and murdered earlier this month. The event, which saw hundreds of mourners leave flowers and pay their respects, ended with several arrests after police intervened to break up the event.
Video footage circulating on social media showed police officers dragging and pushing women before handcuffing them and leading them away, which has led to wide-spread criticism of the Metropolitan Police. At a vigil held in solidarity against violence against women and with a serving police officer being held on suspicion of Sarah's kidnap and murder, many believe the force used by the police was disproportionate and unnecessary.
With many women feeling like their voices have been silenced – both surrounding this event and more generally – they took to using placards and postersto get their messages across. 'It could have been me'; 'Unsafe is my default existence'; 'Educate your sons'; here are the most powerful messages from the vigil held in honour of Sarah Everard.
The Most Powerful Signs From Sarah Everard's Vigil - Grazia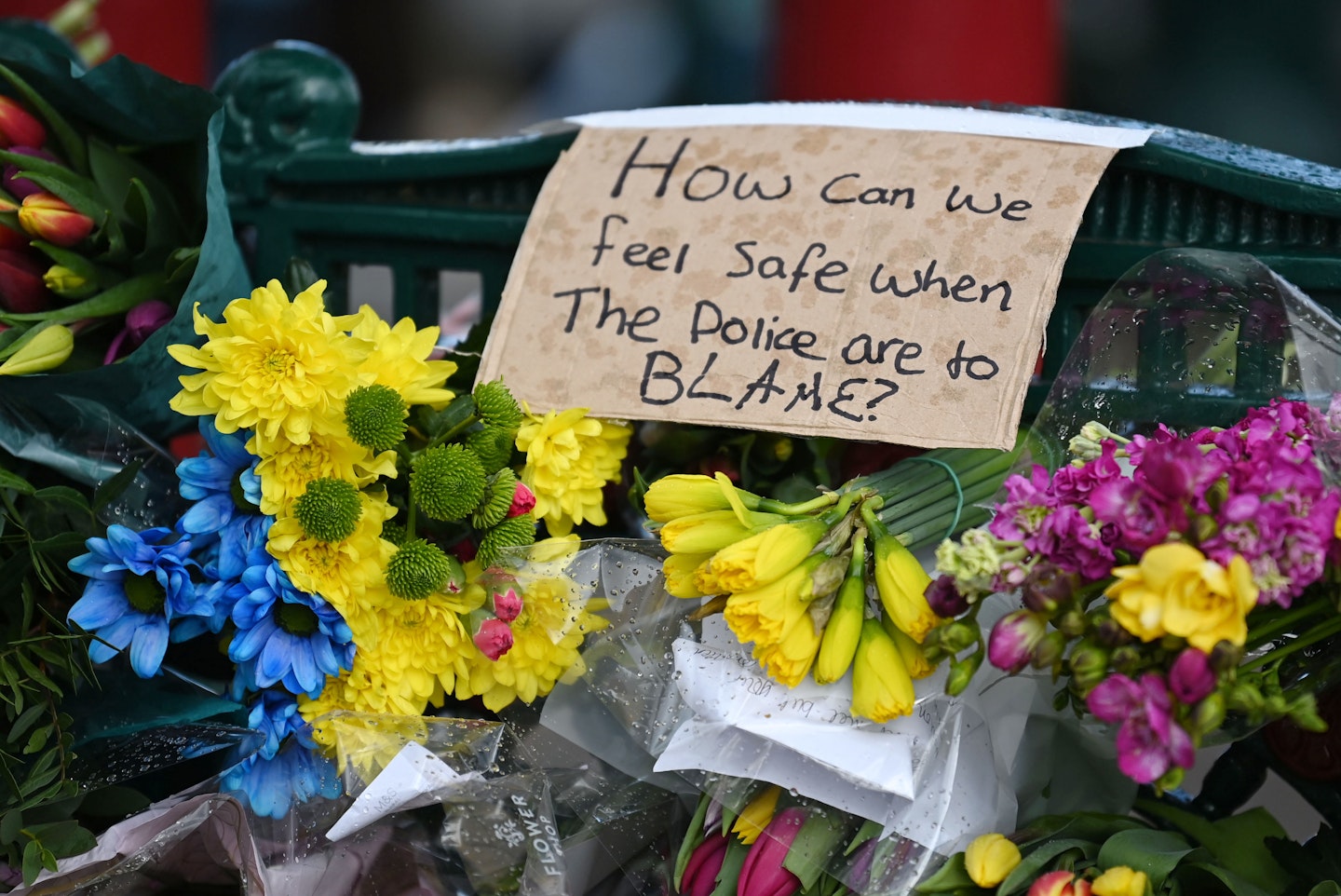 1 of 16
CREDIT: Getty
The Most Powerful Signs From Sarah Everard's Vigil - Grazia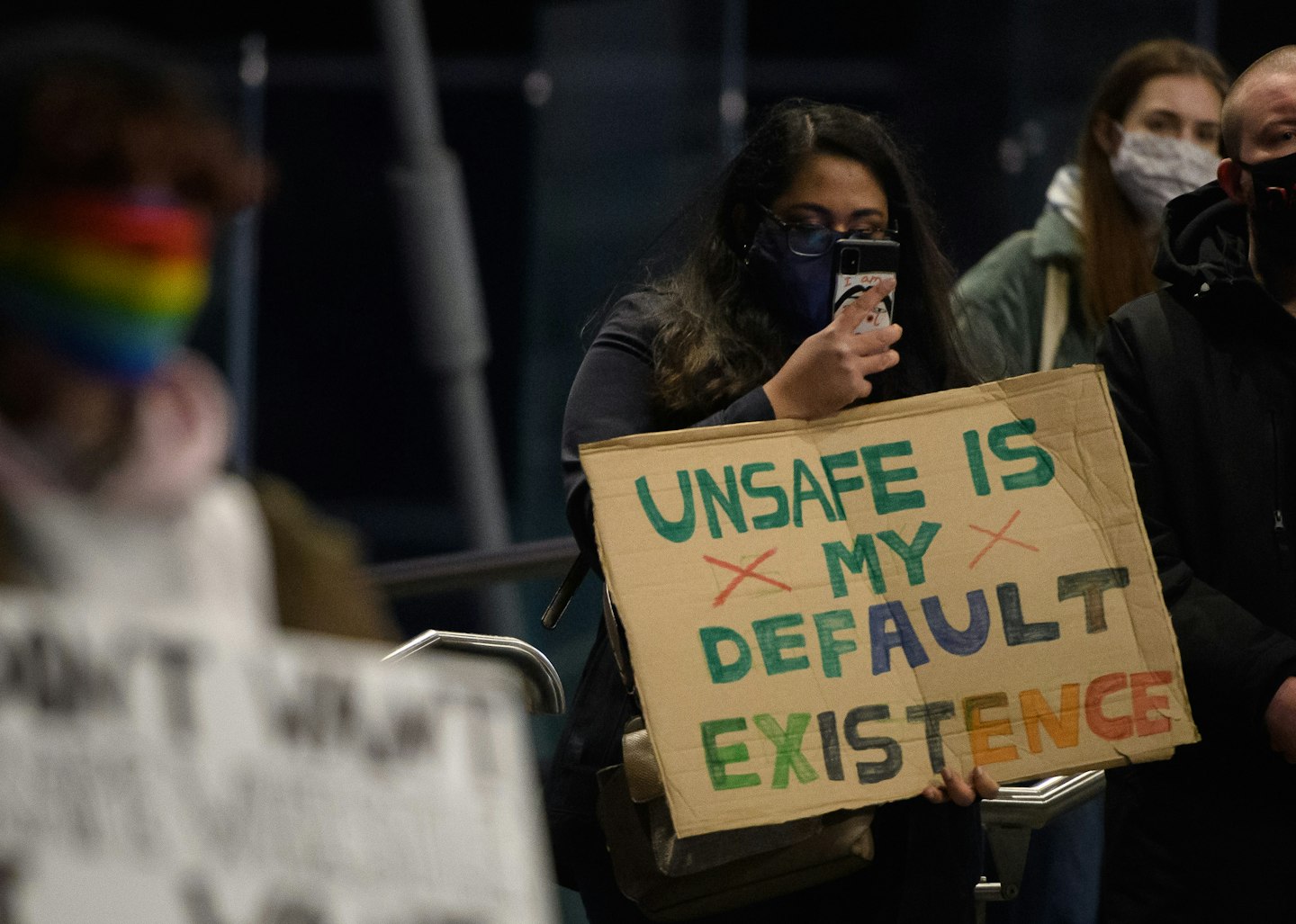 2 of 16
CREDIT: Getty
The Most Powerful Signs From Sarah Everard's Vigil - Grazia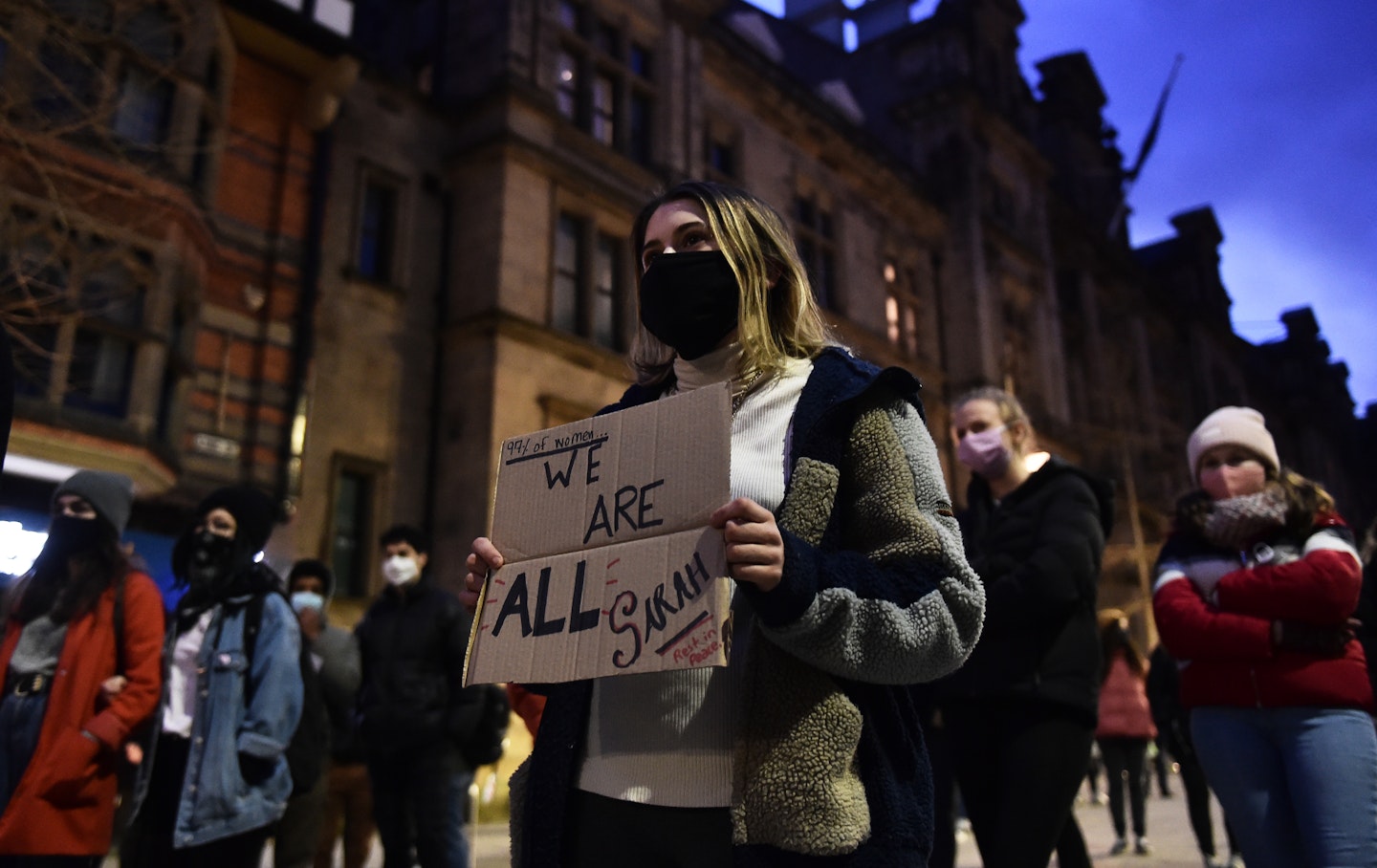 3 of 16
CREDIT: Getty
The Most Powerful Signs From Sarah Everard's Vigil - Grazia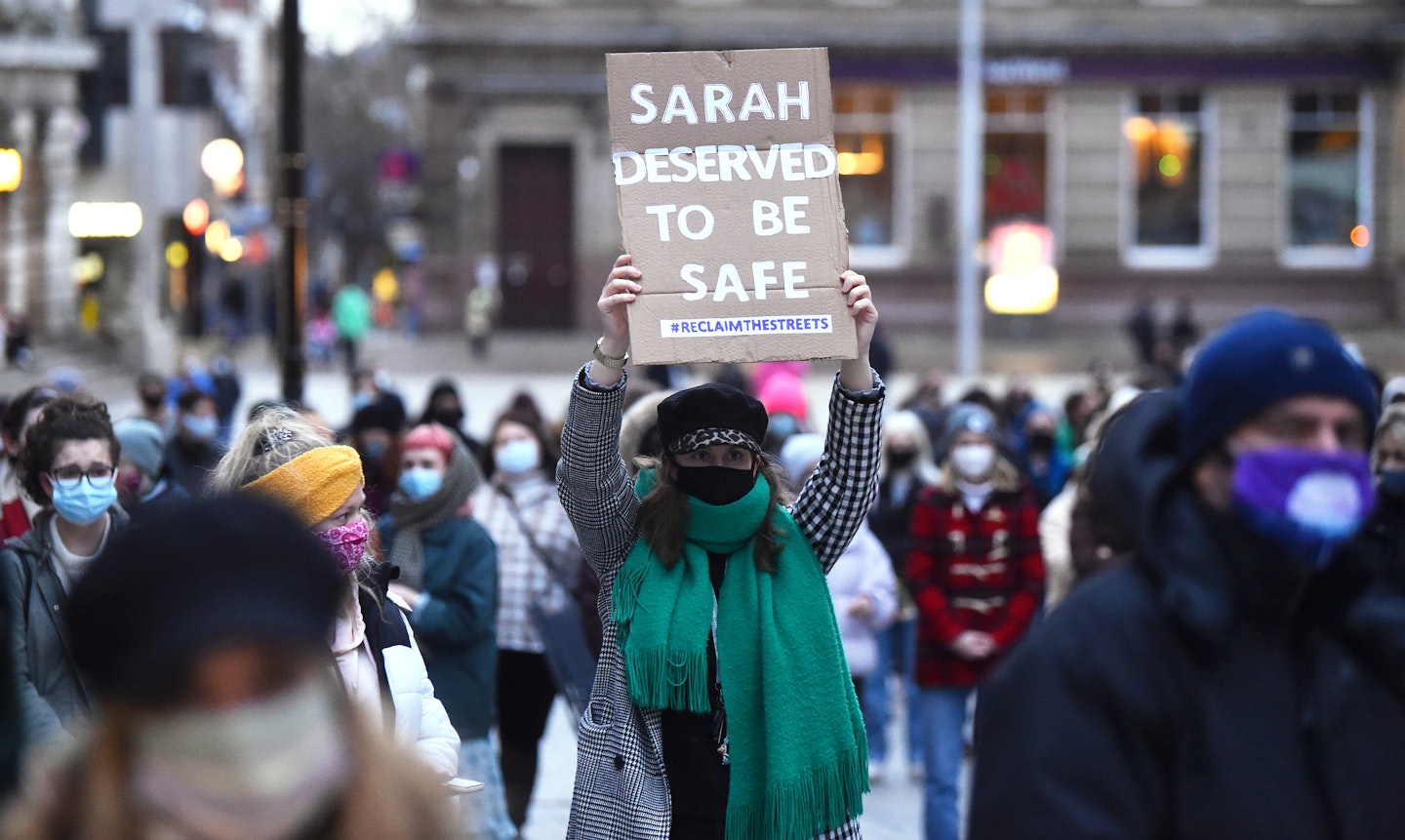 4 of 16
CREDIT: Getty
The Most Powerful Signs From Sarah Everard's Vigil - Grazia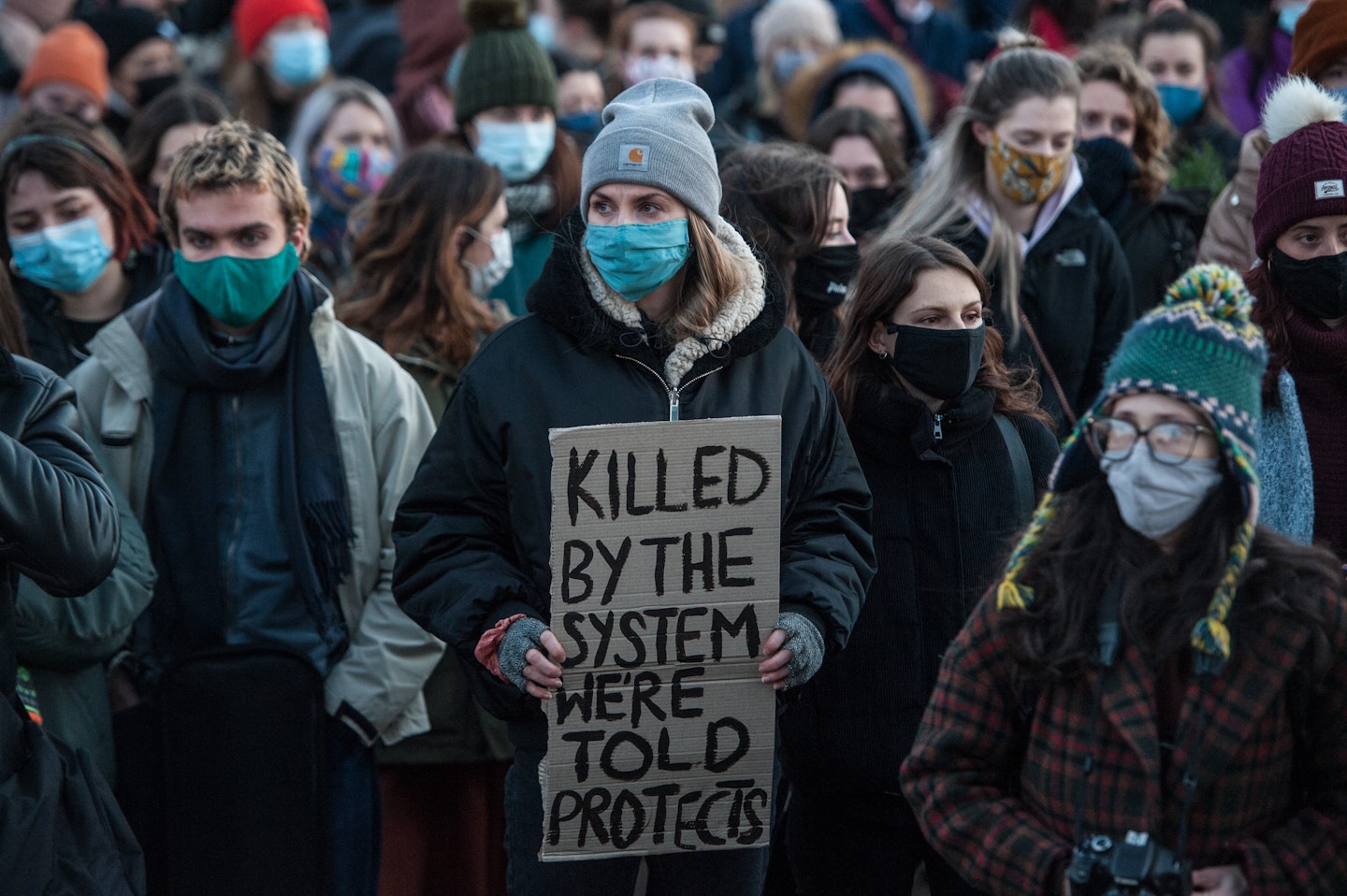 5 of 16
CREDIT: Getty
The Most Powerful Signs From Sarah Everard's Vigil - Grazia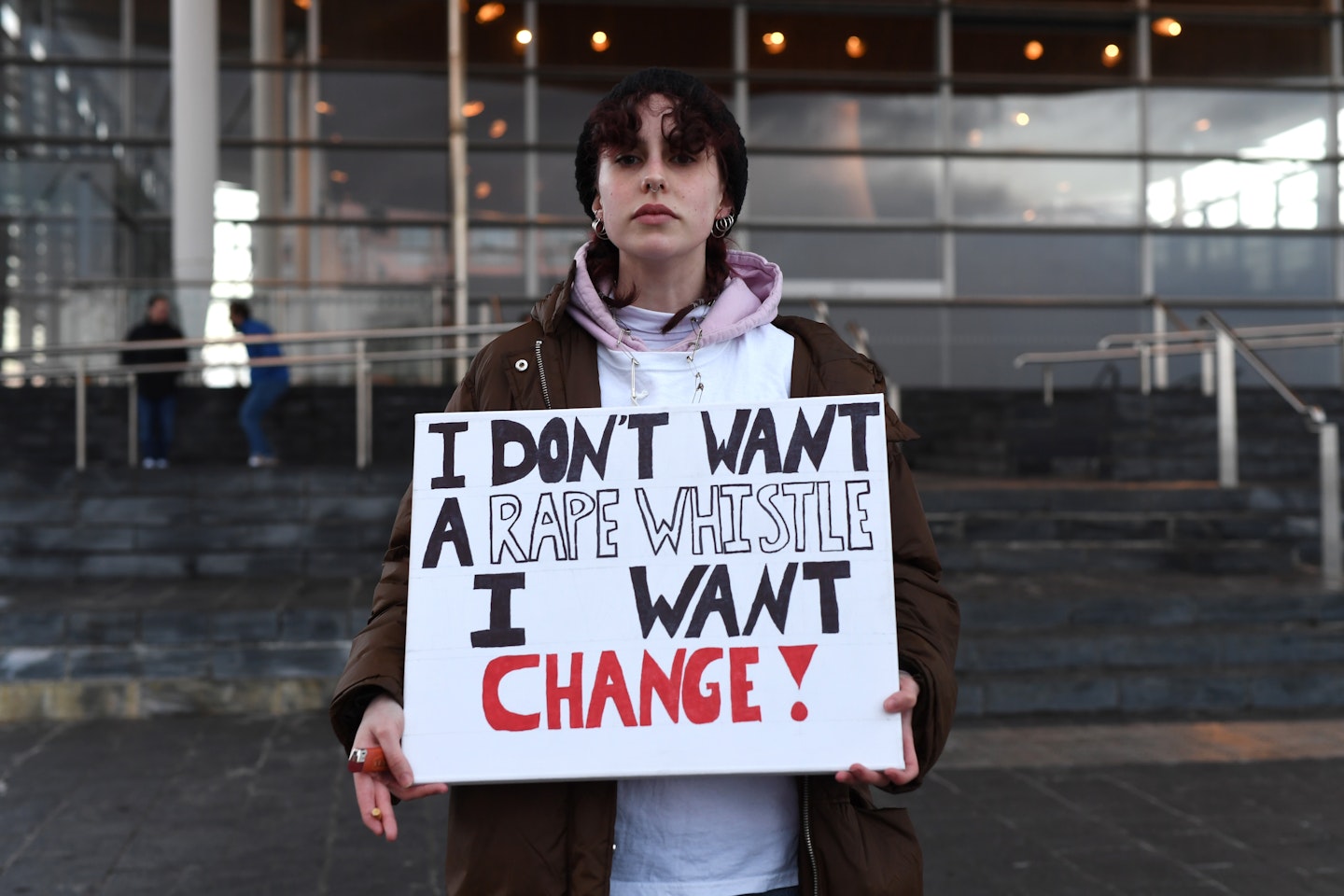 6 of 16
CREDIT: Getty
The Most Powerful Signs From Sarah Everard's Vigil - Grazia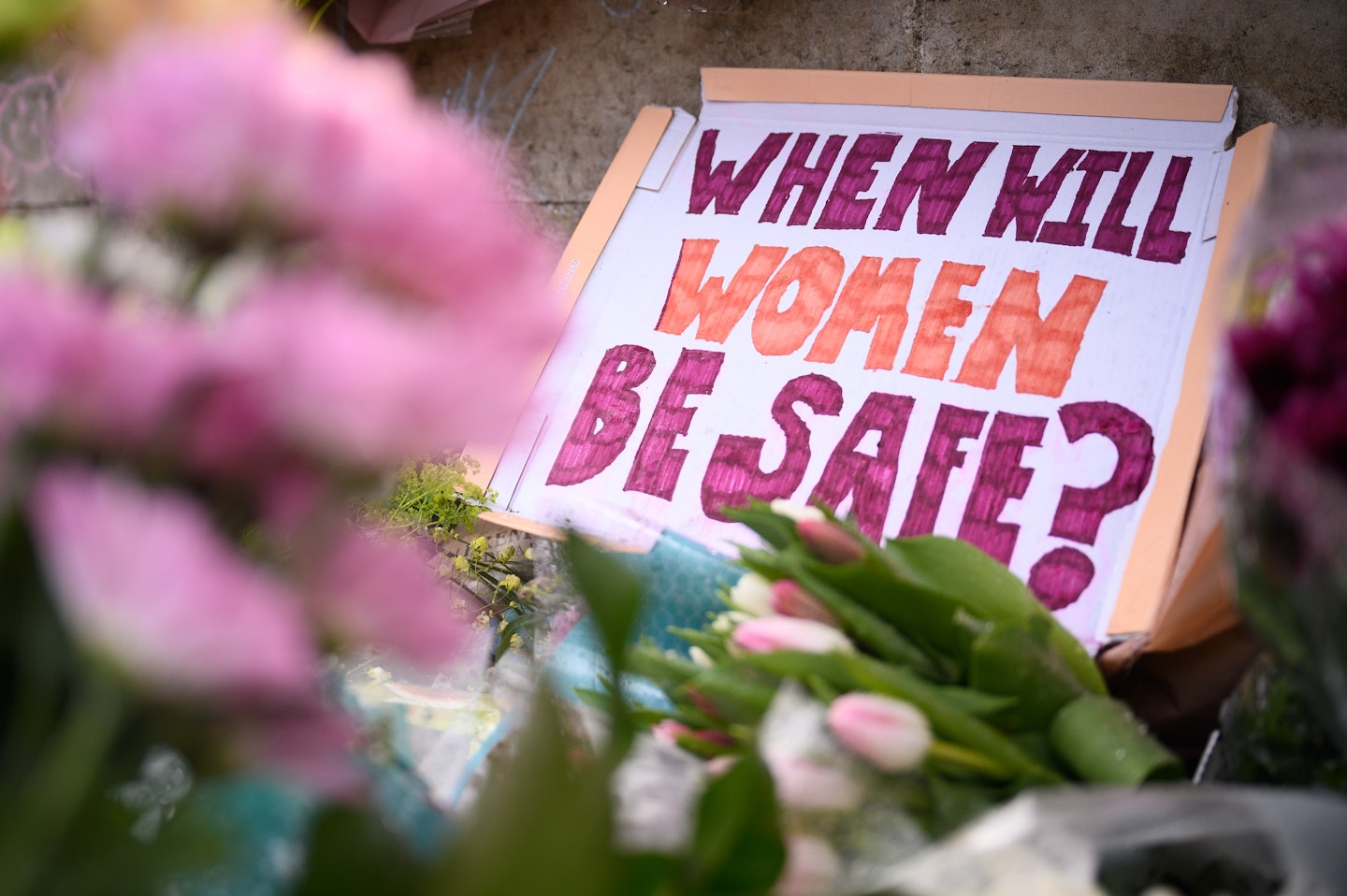 7 of 16
CREDIT: Getty
The Most Powerful Signs From Sarah Everard's Vigil - Grazia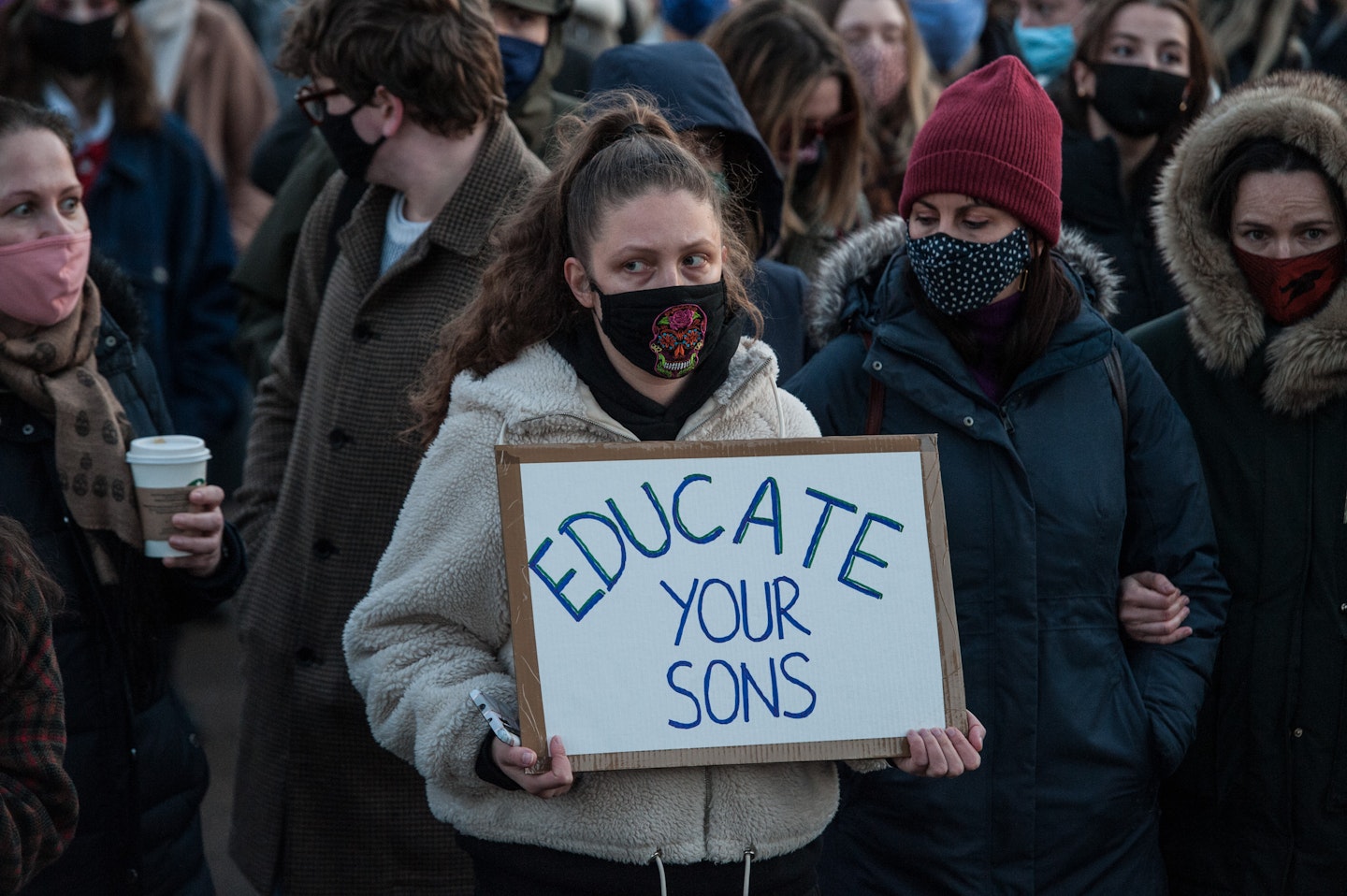 8 of 16
CREDIT: Getty
The Most Powerful Signs From Sarah Everard's Vigil - Grazia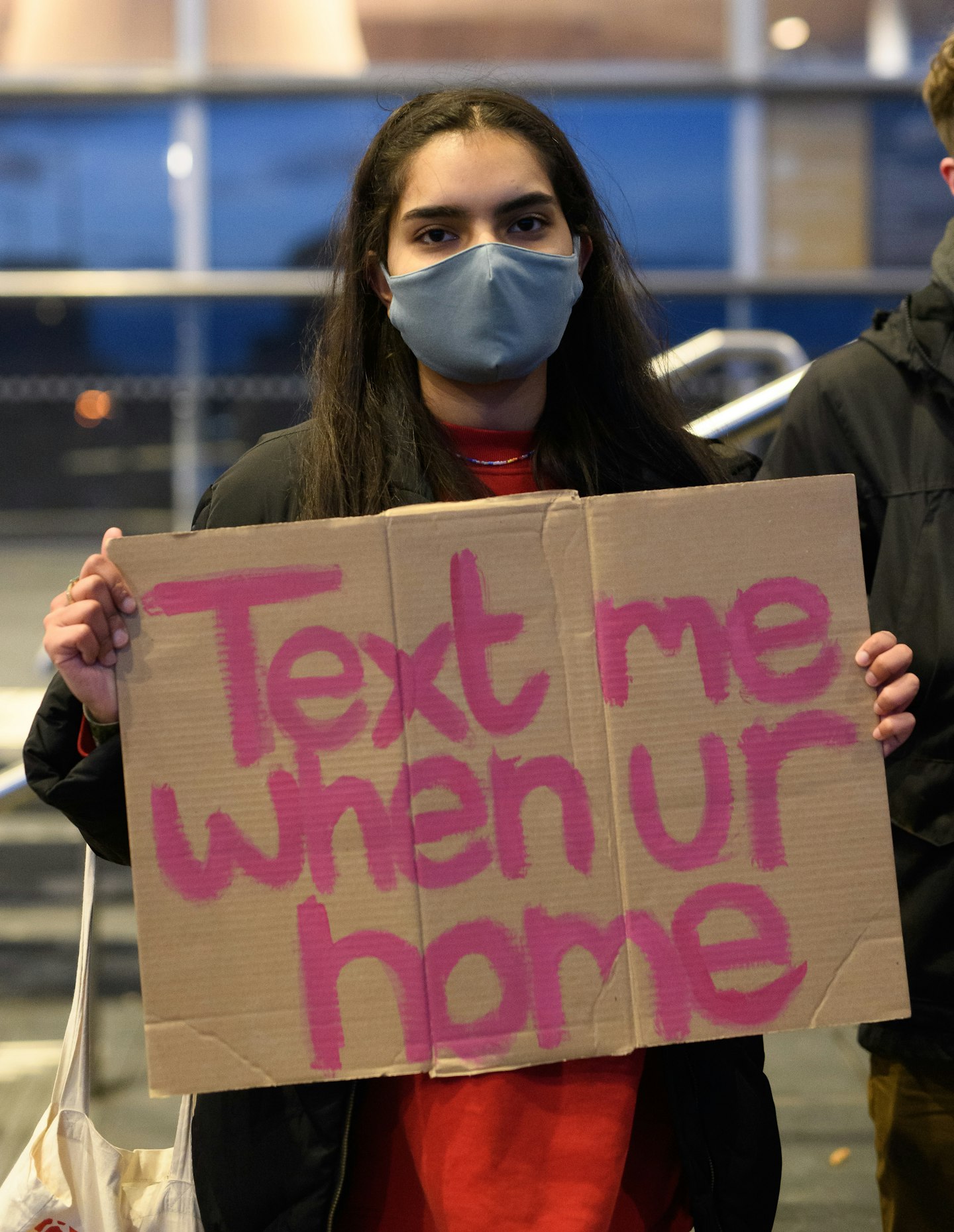 9 of 16
CREDIT: Getty
The Most Powerful Signs From Sarah Everard's Vigil - Grazia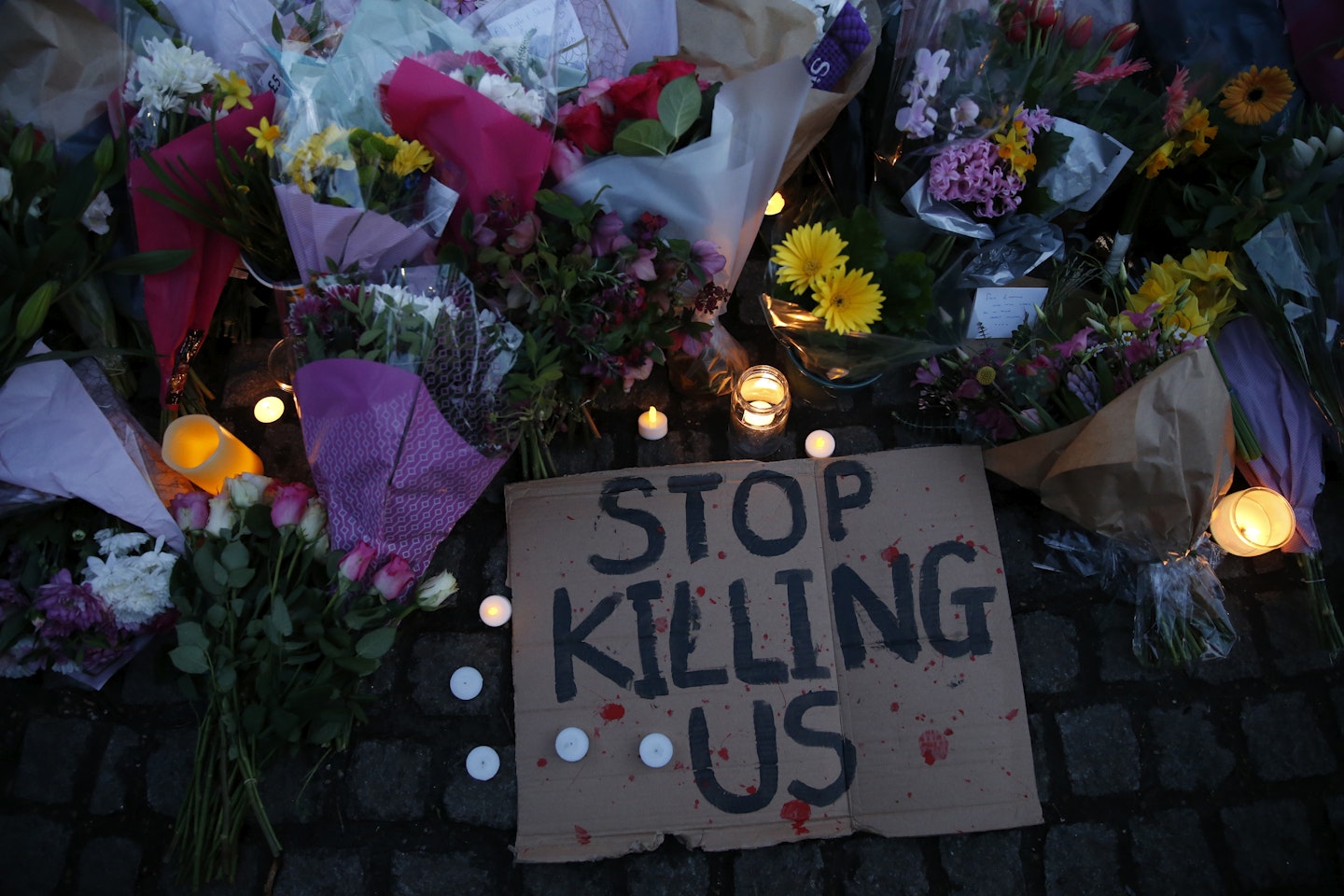 10 of 16
CREDIT: Getty
The Most Powerful Signs From Sarah Everard's Vigil - Grazia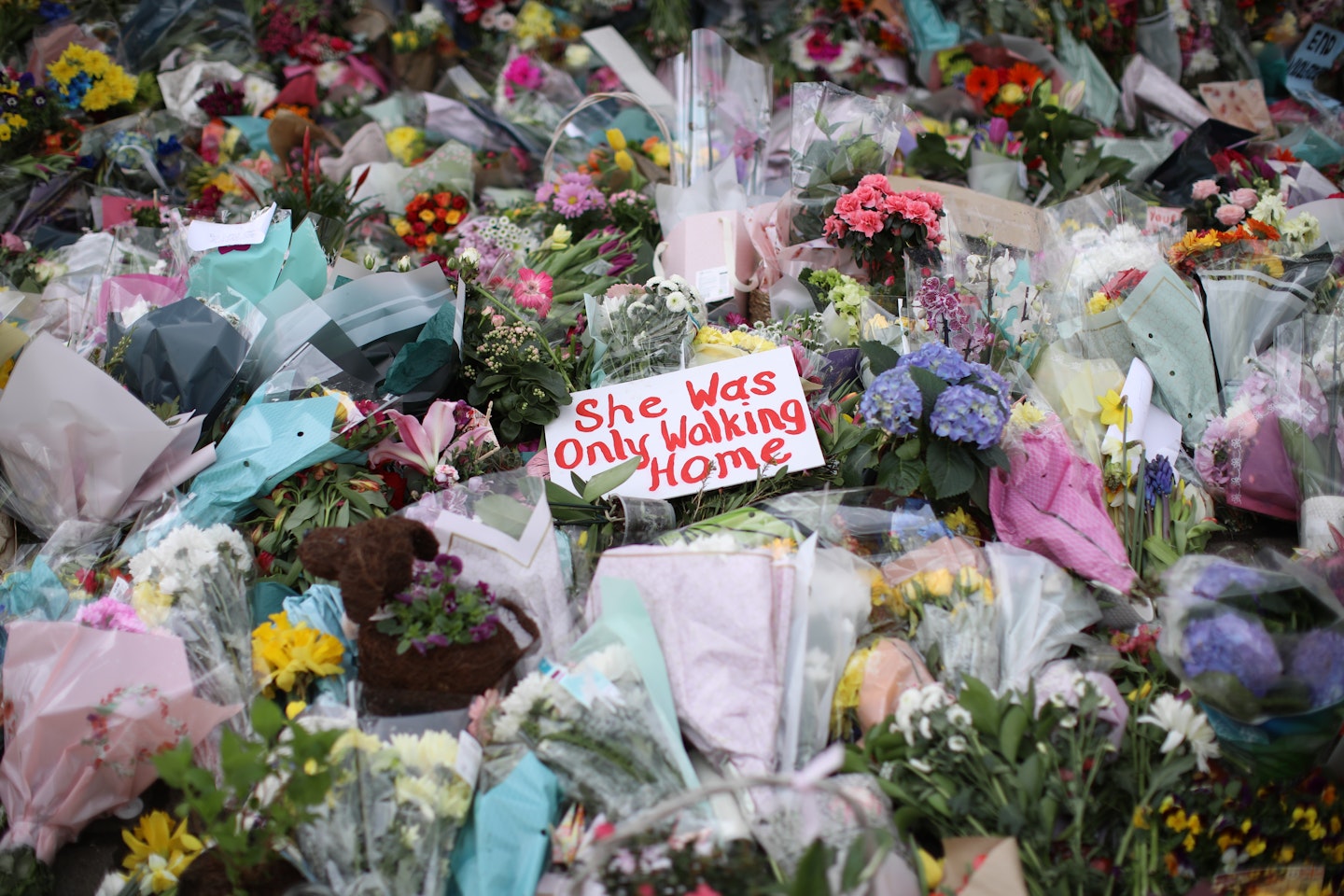 11 of 16
CREDIT: Getty
The Most Powerful Signs From Sarah Everard's Vigil - Grazia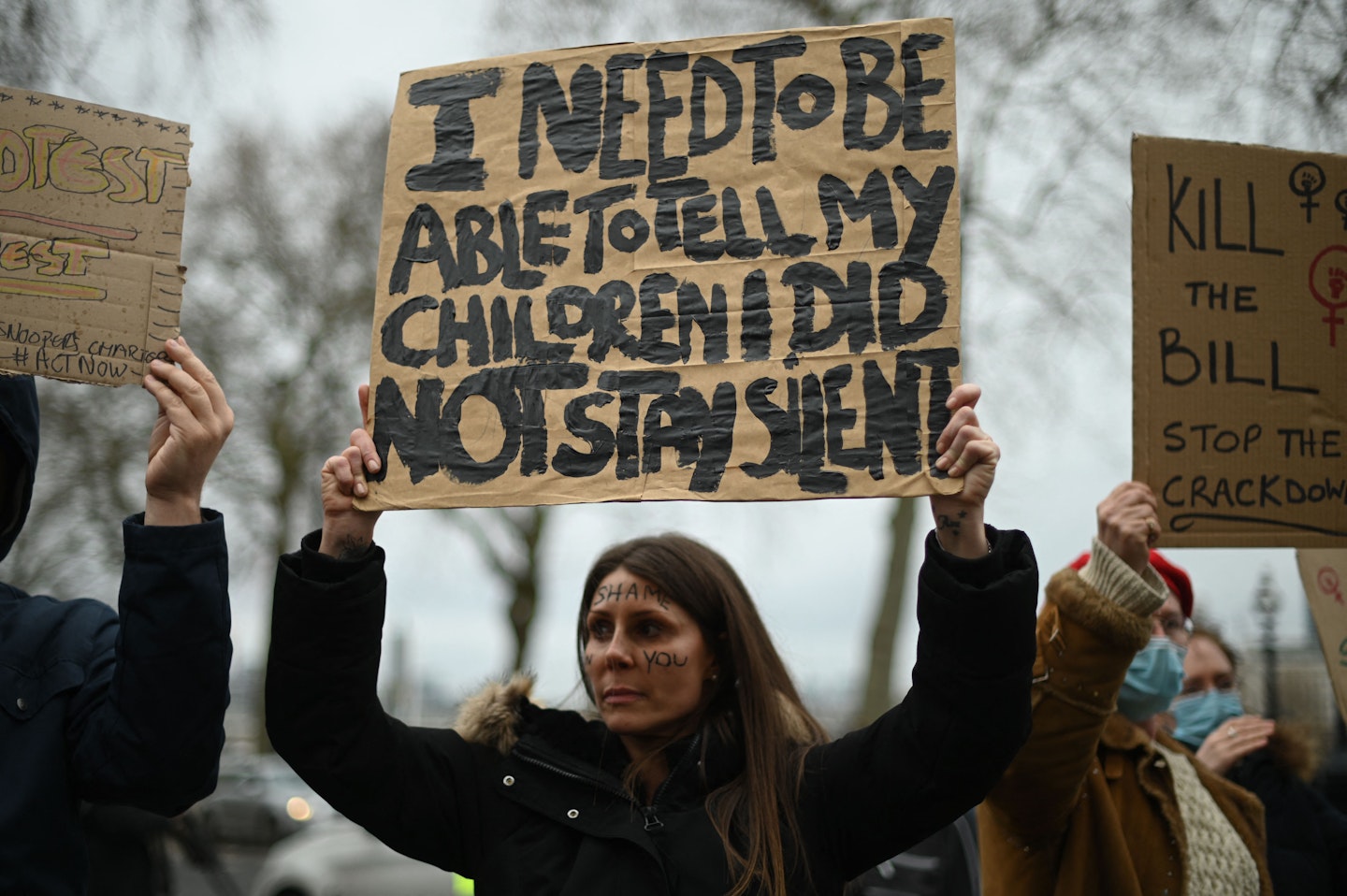 12 of 16
CREDIT: Getty
The Most Powerful Signs From Sarah Everard's Vigil - Grazia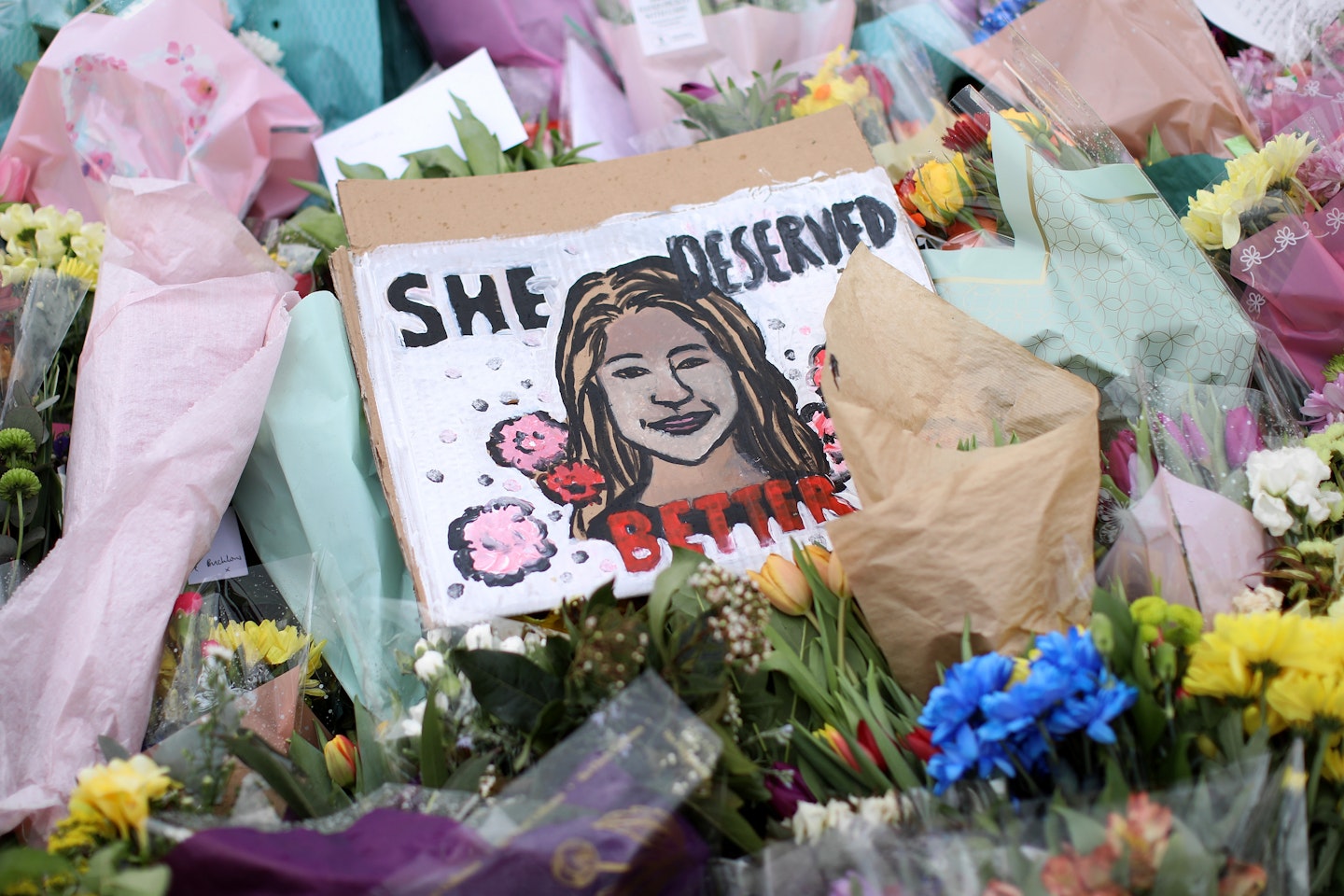 13 of 16
CREDIT: Getty
The Most Powerful Signs From Sarah Everard's Vigil - Grazia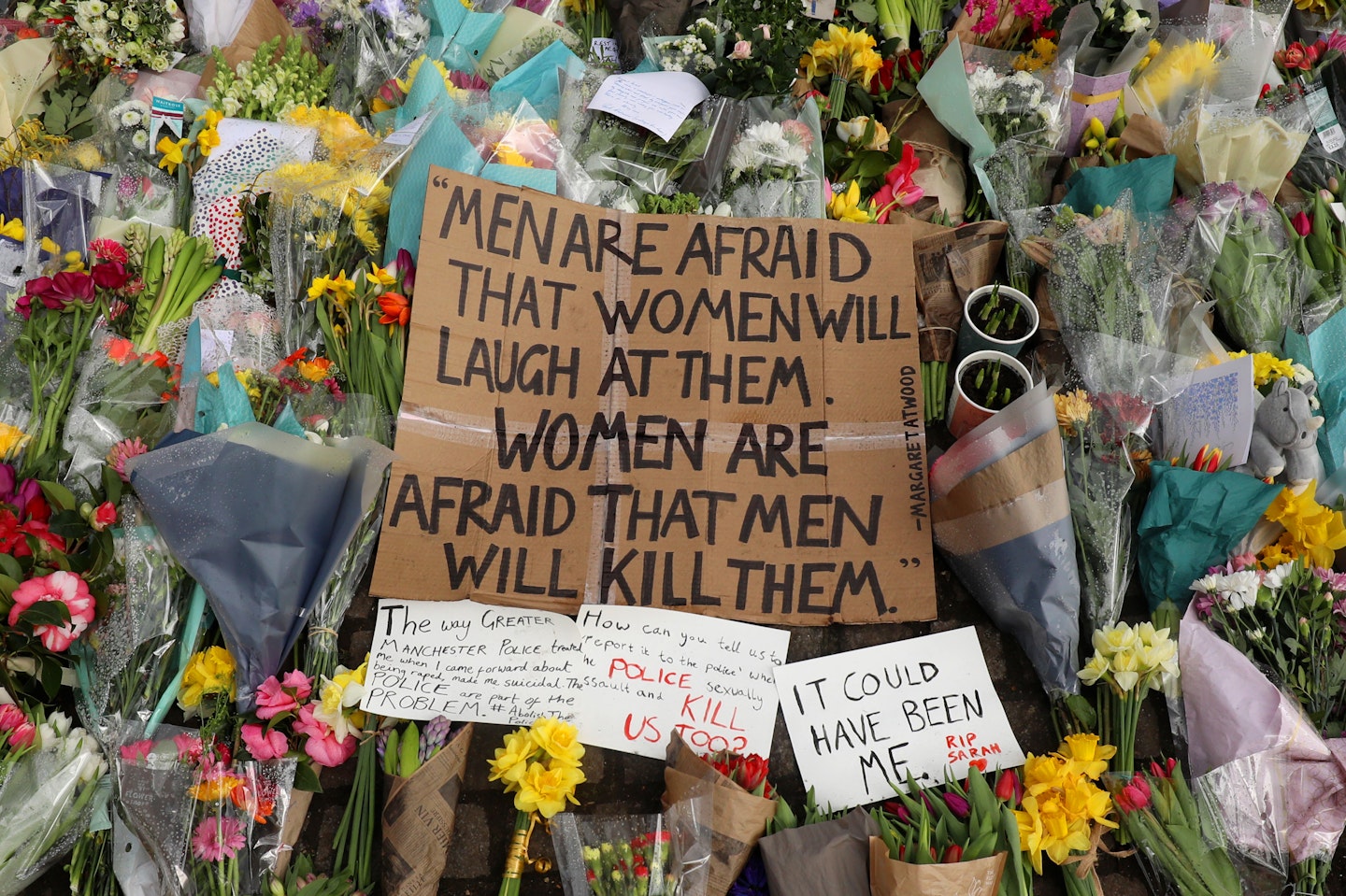 14 of 16
CREDIT: Getty
The Most Powerful Signs From Sarah Everard's Vigil - Grazia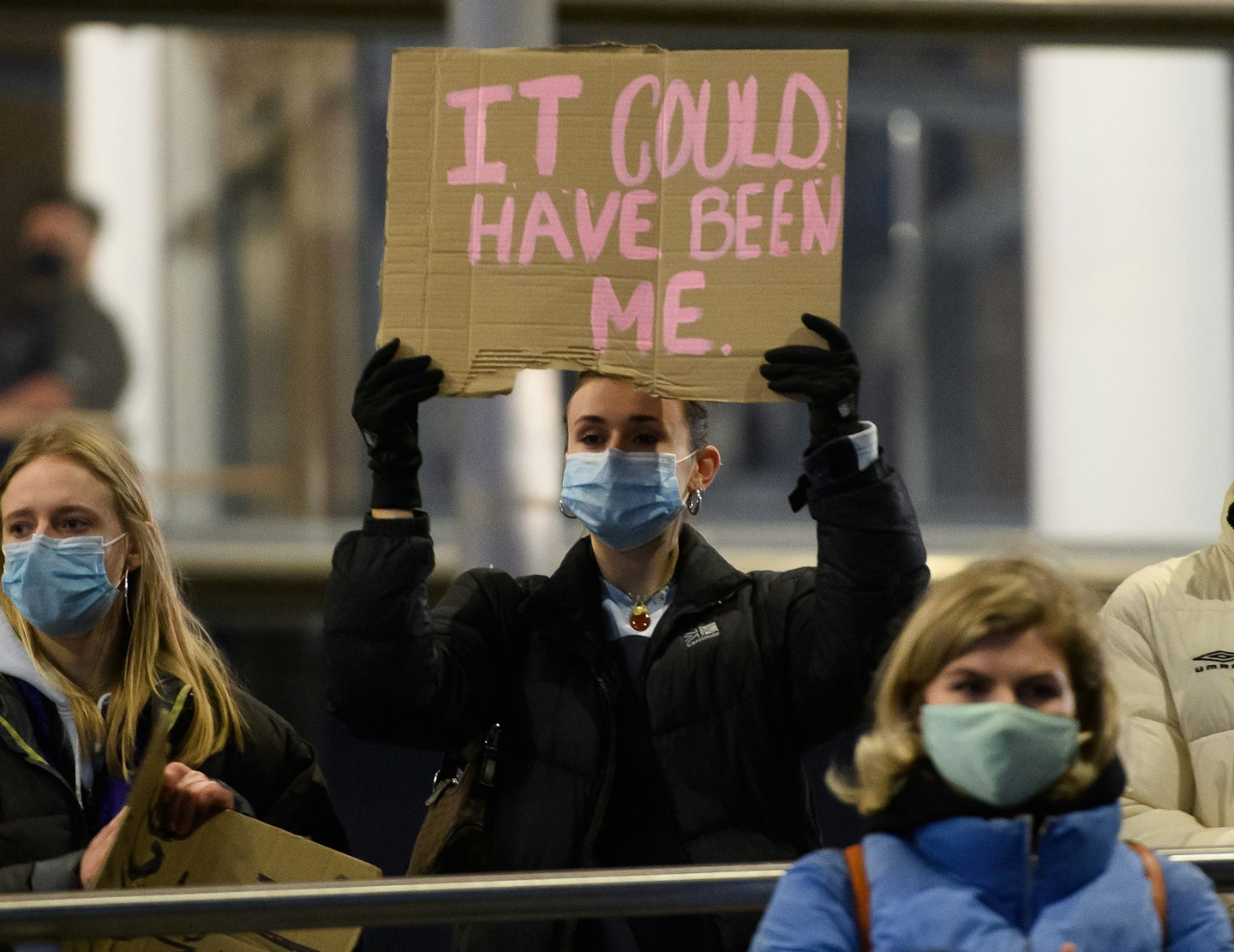 15 of 16
CREDIT: Getty
The Most Powerful Signs From Sarah Everard's Vigil - Grazia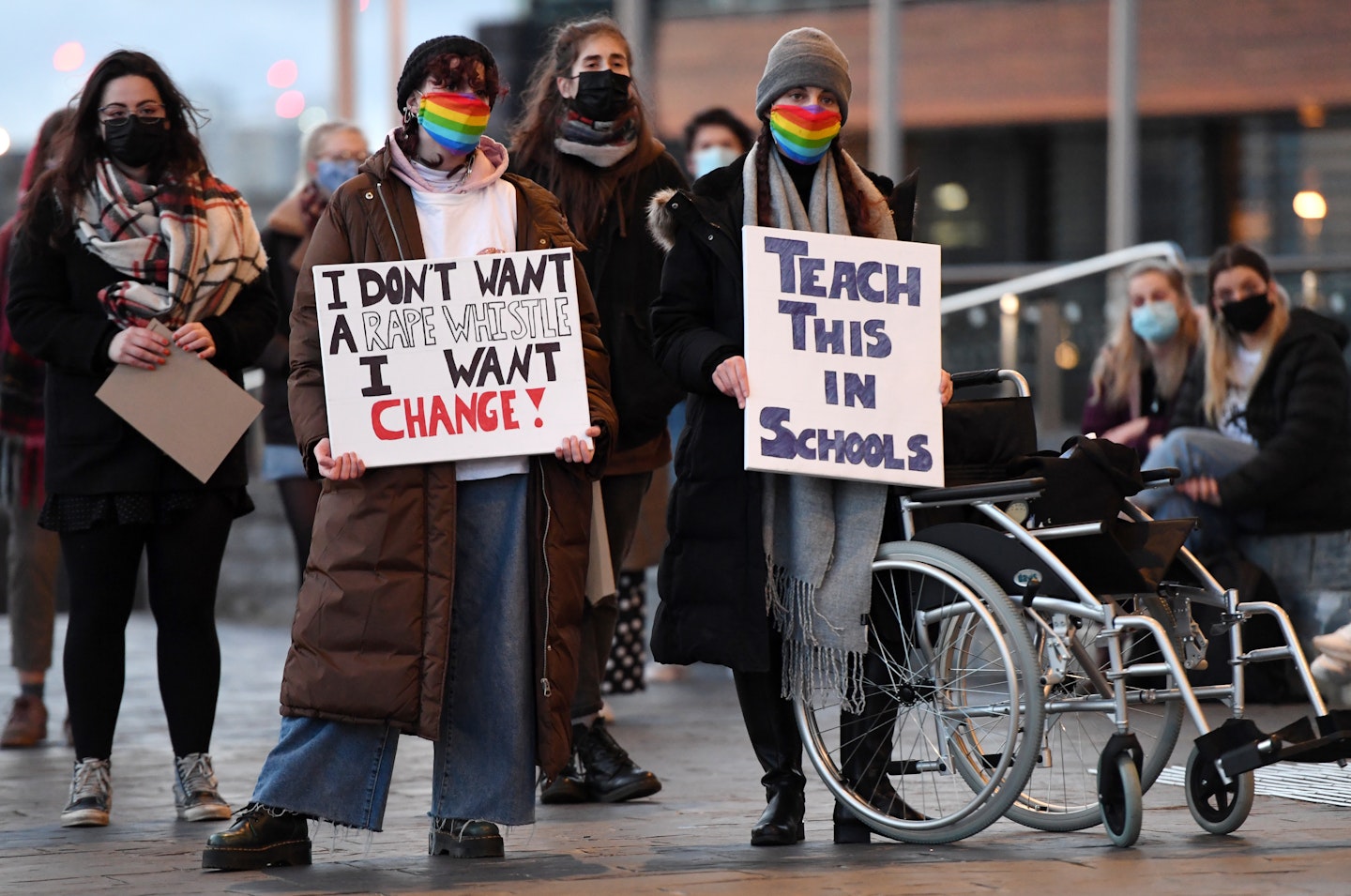 16 of 16
CREDIT: Getty
The Most Powerful Signs From Sarah Everard's Vigil - Grazia
READ MORE: Men, You Don't Need To Be A Father, Husband Or Brother To Care About Violence Against Women
READ MORE: Davina McCall Under Fire For Her Comments In The Fallout From The Sarah Everard Case
READ MORE: Resilience Is Going To Be Key In 2021, Our Winning Edge Course Will Help You Develop Yours