We all know by now that Kim Cattrall doesn't want to be in a situation for even an hour where she isn't enjoying herself. Unfortunately for nosey fans, that means she's not interested in publicly talking about her relationship.
Kim Cattrall and her boyfriend Russell Thomas have been together for seven years and are very occasionally spotted together at showbiz events, like the Harper's Bazaar Women of the Year Awards, or posting sweet pictures of each other on Instagram – but they otherwise keep their relationship quite private.
Kim, best known for playing the iconic Samantha Jones in Sex and the City, has been married three times before but said Russell was 'worth waiting for'. So when did they meet and how long have they been in a relationship? Here's everything you need to know.
Who is Kim Cattrall's boyfriend?
Kim Cattrall's long-term boyfriend Russell Thomas used to work as a BBC sound engineer and met Kim Cattrall while he was helping her record an essay she wrote about her struggles with insomnia for Women's Hour.
Kim has previously said, 'I'm very comfortable around him. He's a firecracker and he's got a wicked sense of humour. And he's easy on the eyes!'
Russell is English and has taught Kim the importance of starting the day with a cup of tea. 'The day starts with a cup of tea,' the actress told People magazine. 'It's hot water over a tea bag, with milk, no sugar and exactly the right temperature. It's very British! We have tea together every morning, and after lunch usually another cup to get through the day.'
How old is Russell Thomas?
Russell Thomas is 14 years younger than 67-year-old Kim Cattrall, making him 53 years old.
When did Kim Cattrall and Russell Thomas meet?
Russell and Kim met in 2016 when she was recording her essay about insomnia for Women's Hour on Radio 4. Apparently, Russell then followed Kim on Twitter, she followed him back and then he DM'd her. The rest is history.
Once they started speaking, Kim said they kept in touch and then Russell flew out to Vancouver. 'It was very brave of him because we didn't really know each other other than having a few meals together,' she said. 'But he came and we got along great, and we've been together ever since!'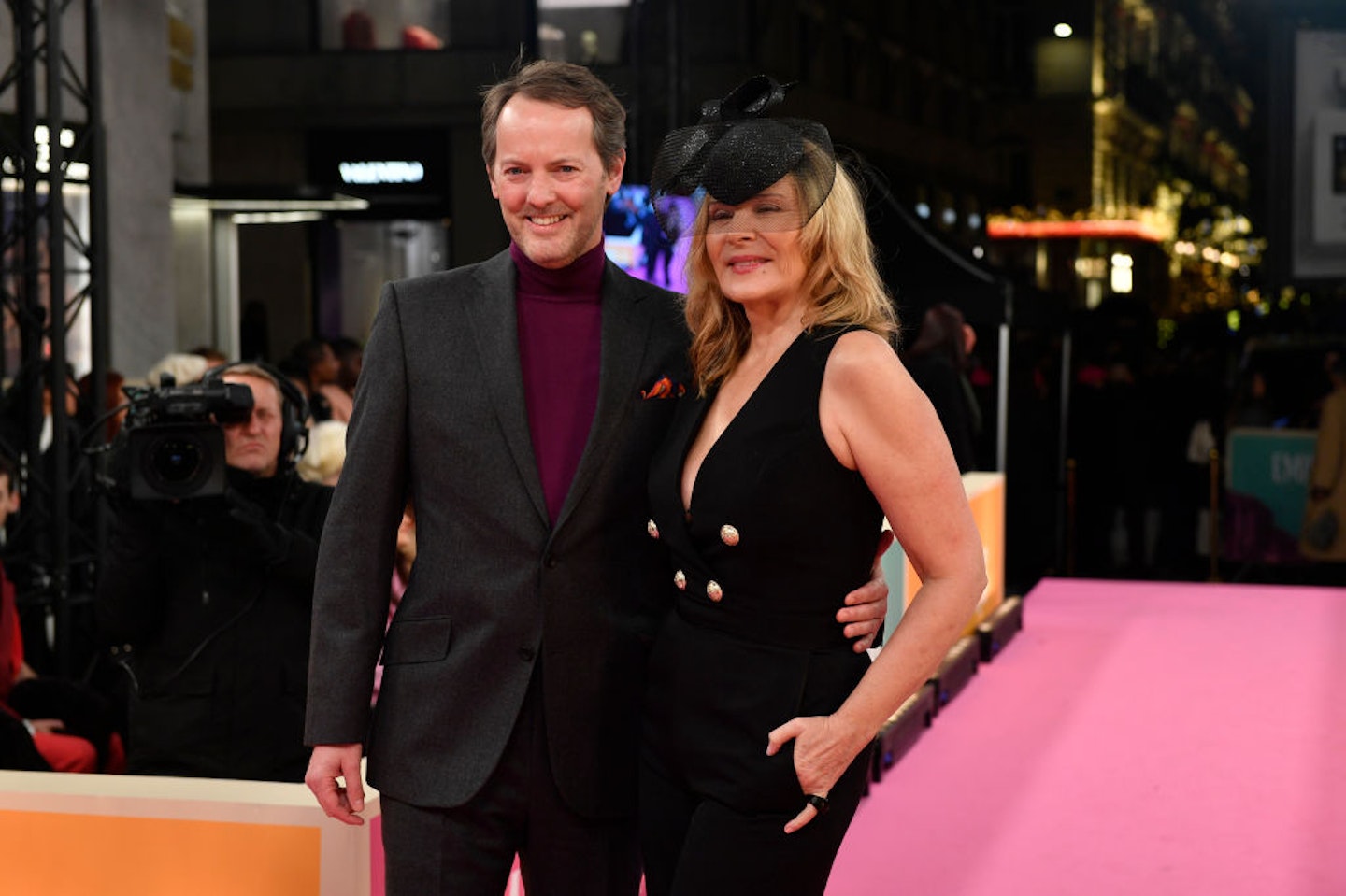 How long have Kim Cattrall and Russell Thomas been together?
The couple have been together for seven years. They currently live together on Vancouver Island.