On Sunday, South-Korean director Bong Joon-ho made history at the Oscars when his film, Parasite, took home a number of awards including Best Picture. It was the first non-English film to win the award, with Joon-ho the first South Korean filmmaker to win best director.
The film is an exploration into class disparity in South Korea, following the poverty-stricken Kim family as they become house staff to the wealthy Park family. It's funny, surreal, disturbing, scary and utterly brilliant – and it's also causing an uptick in interest in noodles.
In the film, when Mrs. Kim, matriarch of the Kim family, is asked to whip up a bowl of 'ram-don' for Mrs. Park's son, she is left bewildered by the request having never made the dish before. Guessing her way through, she hastily throws together two types of instant noodles with cubed steak on top. Miraculously, she is right.
The dish represents more than a housekeeper's unlikely triumph. Because, while 'ram-don' – which is actually called jjapaguri in Korean cuisine but was changed in the translation to combine 'ramen' and 'udon' for an English-speaking audience - is a budget dish in Korea, the inclusion of premium beef indicates that even when the Park family attempts to eat an everyday casual dish they still include expensive meat.In the English subtitles, the beef is translated as sirloin steak. Actually, the meat in question is Hanwoo beef, which is twice the cost of beef that is imported from Australia or the US.
The scene – which occurs around halfway through Parasite, just as things are starting to get particularly heated – has inspired many a British viewer to test out the noodle-based dish. A number of video recipes have popped up online and on social media since Parasite hit cinemas, with Twitter users commenting on how they find making the dish for themselves.
Grazia's acting digital director Lynn Enright admits to having her interest in instant noodles reignited after watching Parasite.
'I am obviously so impressionable – on the way home from seeing Parasite, I bought a packet of instant noodles because suddenly, despite the movie being viscerally disturbing, I was craving them,' says Lynn Enright, acting digital director. 'The shop near the cinema, which is a ridiculously fancy and overpriced grocery store, only had a fairly anaemic and inauthentic instant noodle choice but I added chilli and spring onions to zhush it up at home.
'Unlike the wealthy family depicted in Parasite, I do not have steak just lying about in the fridge and so my dish was more modest,' she continues. 'Also, I made it myself: I did not call my housekeeper ahead of time as I do not have a housekeeper. In the end, it wasn't actually ram-don – it was just ramen…'
If you want to give a more authentic ram-don a try, Food52 have a great recipe to follow. Essentially, you cook the ramen and udon style instant noodles together, adding the seasoning AFTER they've been cooked and strained (we've been living life wrong this whole time) and then place some thinly-sliced well-seasoned steak on top. The recipe calls for Nongshim's chapagetti and neoguri noodles – a Korean brand that can be hard to find but is available on Amazon.
Buy Nongshim Noodles - Grazia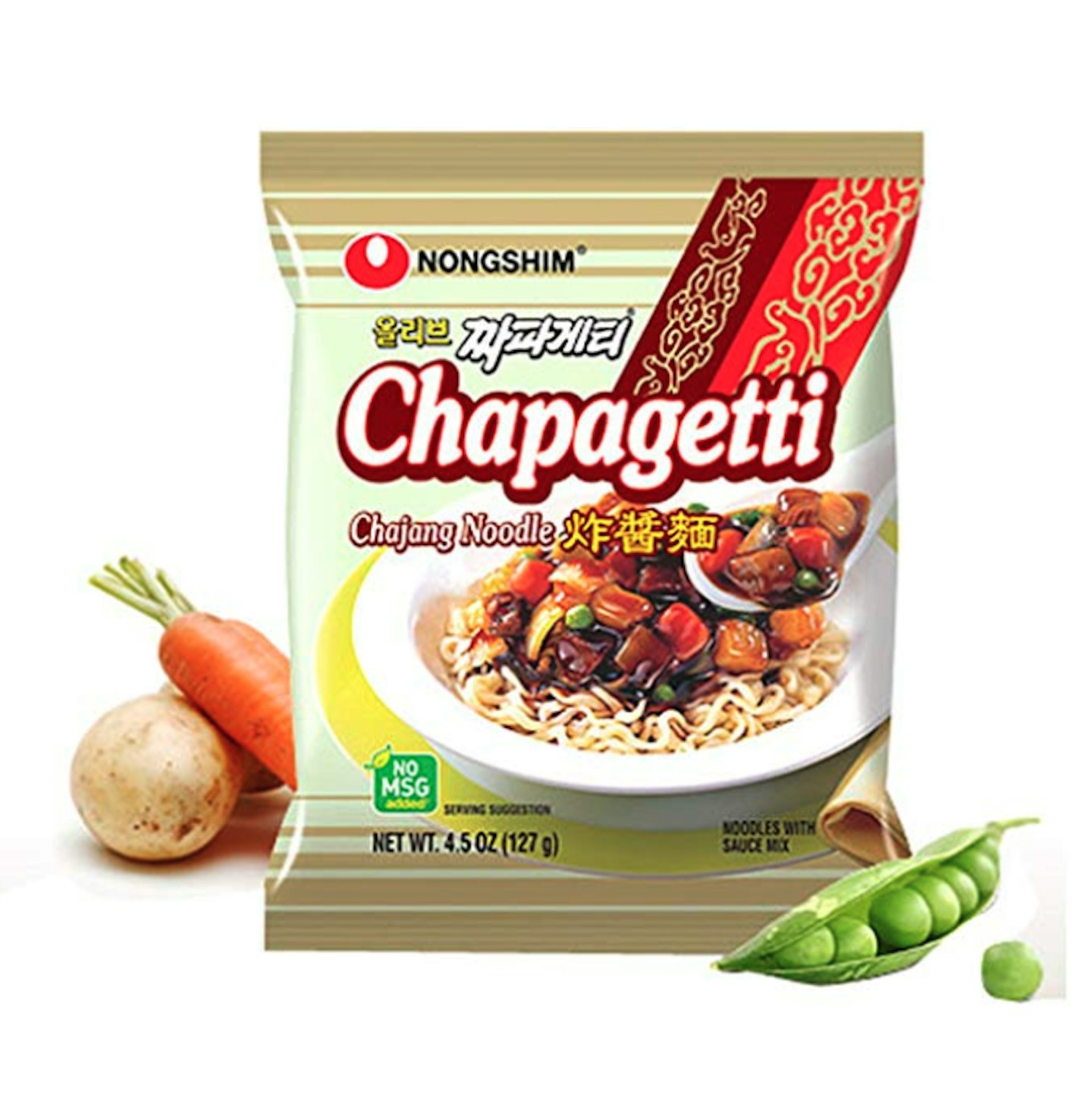 1 of 2
NongShim Chapagetti Instant Noodle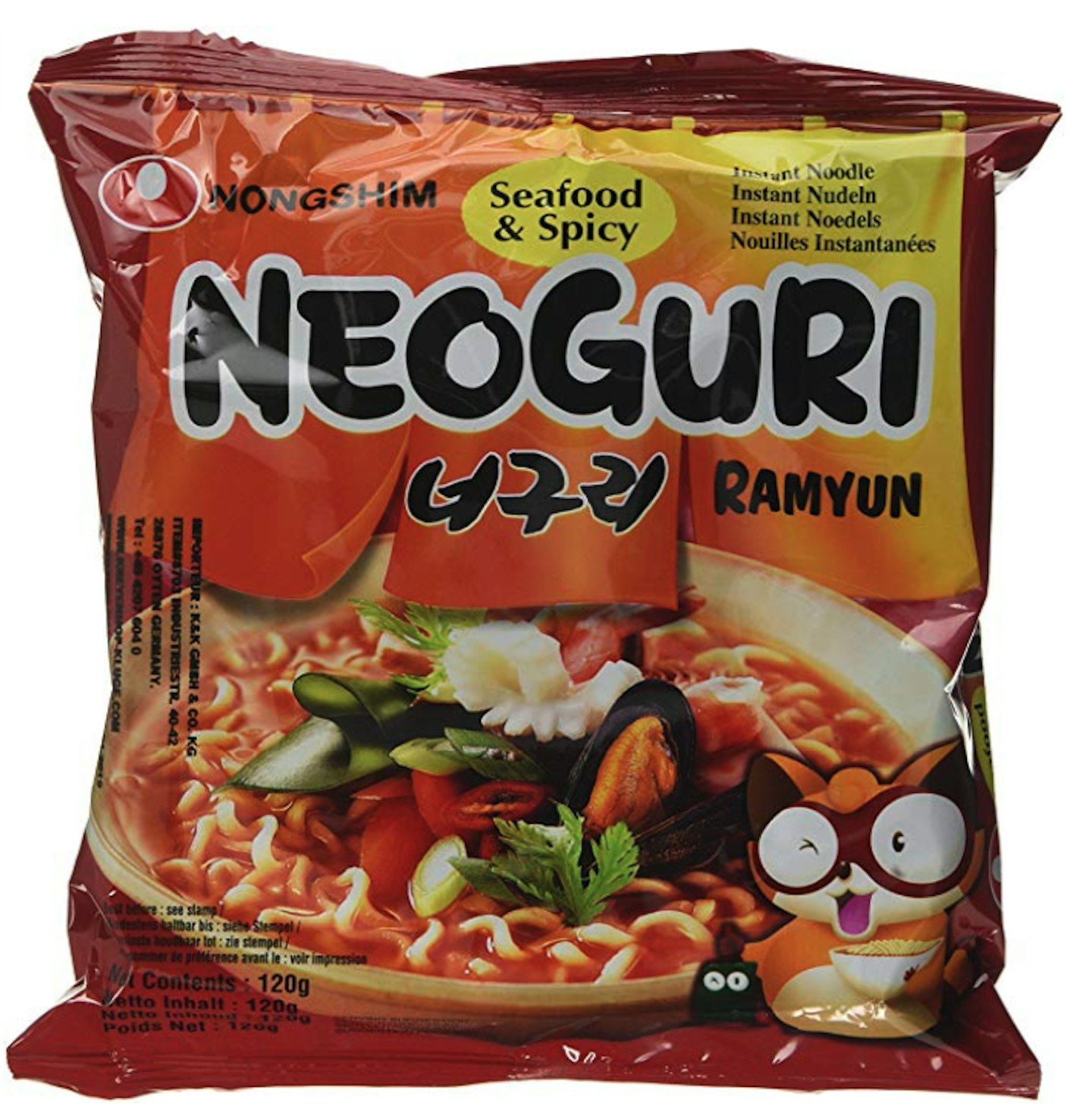 2 of 2
NongShim Neoguri Hot Instant Noodles
If you're the kind of non-cook who balks at the notion of even instant noodles, look out for restaurants taking on the now-iconic dish. New York restaurant Cote, which 'blends the dining experience of Korean Barbecue together with the hallmarks of a classic American Steakhouse', has put the dish on its menu. You can discuss how late capitalism contributes to the dehumanisation of all of us as you tuck into the $18 dish.
Read More:
As New Film Parasite Becomes A Raging Success, We Look At What Else Korean Arts Has To Offer
7 Ways To Turn Instant Noodles Into A Meal You're Actually Excited About