Thought the fact that everyone from your mate at work to your primary school teacher visiting Morocco last year meant that it was over? Hell no. As winter rolls around and let's face it - we could all do with a dose of winter sun, Morocco's still a great destination for the off peak season. But if the summer holiday is still on the forefront of your mind - Morocco's great for that too.
According to new stats from AirBnb, the North African country is still top of everyone's holiday destination lists as they report a 158% rise in bookings over there in the past year. We had a chat to them and they told us that while Marrakech is still super popular (with good reason) a lot of people are now turning to Essaouira, a short 3 hour bus journey west from Marrakech. This beachside town's a million miles from the manic stations of some of Morocco's bigger cities. Instead it's become a settling place for surfers and hippies – plus there's some great restaurants serving up fresh fish. There are also many other locations to explore from El Jadida to Cassablanca - there are many places to explore.
That's not to say Marrakech isn't full of gems you might not be aware of though, in the New Town there's the Jardin Majorelle – a gorgeous garden designed by Yves Saint Laurent and we've got it on good authority that Le Comptoir Marrakech is a must visit restaurant – watch out for the belly dancers later in the evening.
So with that in mind here's a few places to stay:
El Jadida
Mazagan Beach And Golf Resort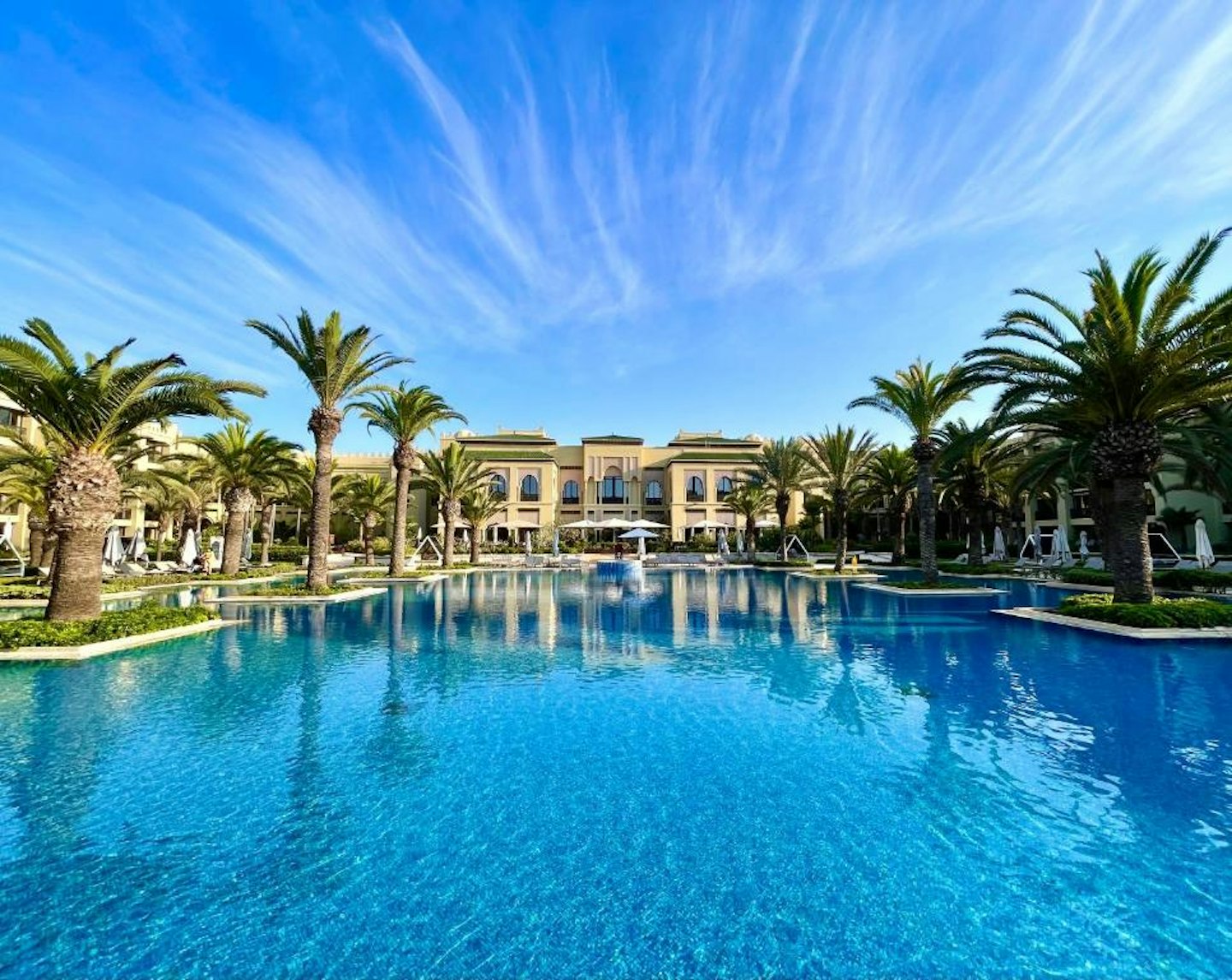 1 of 4
CREDIT: Mazagan beach and golf resort
Mazagan Beach And Golf Resort
The Mazagan Beach & Golf Resort is a unique destination in Morocco. As you arrive on the resort you feel as if you have been transported to another world and a sense of calm washes over. The magnificent resort grounds spreads over 250 hectares with 7 kilometres of beachside and provides endless opportunities for adventure. There are many family- fun activities from a magical horse riding experience on the beach to quad biking through the forest.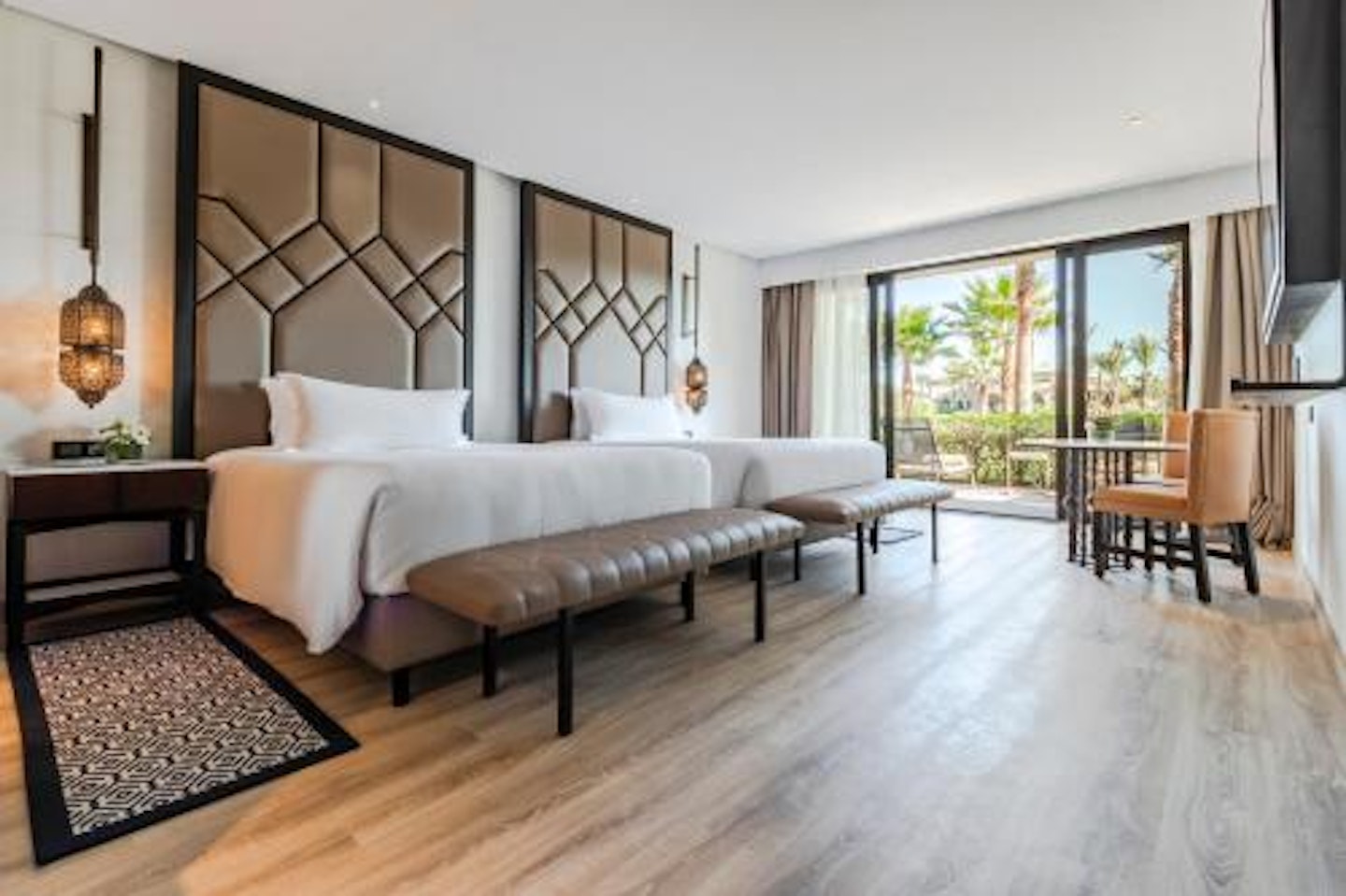 2 of 4
CREDIT: magazan
Garden View Room
The Garden View rooms are spectacular. Every morning you awake to your very own haven of tranquillity, with expansive views across the resort's immaculate gardens. The design choice for the rooms fuses together traditional Moroccan designs and modern luxury; featuring a walk-in shower and bath. Side note: The King size bed is but a dream.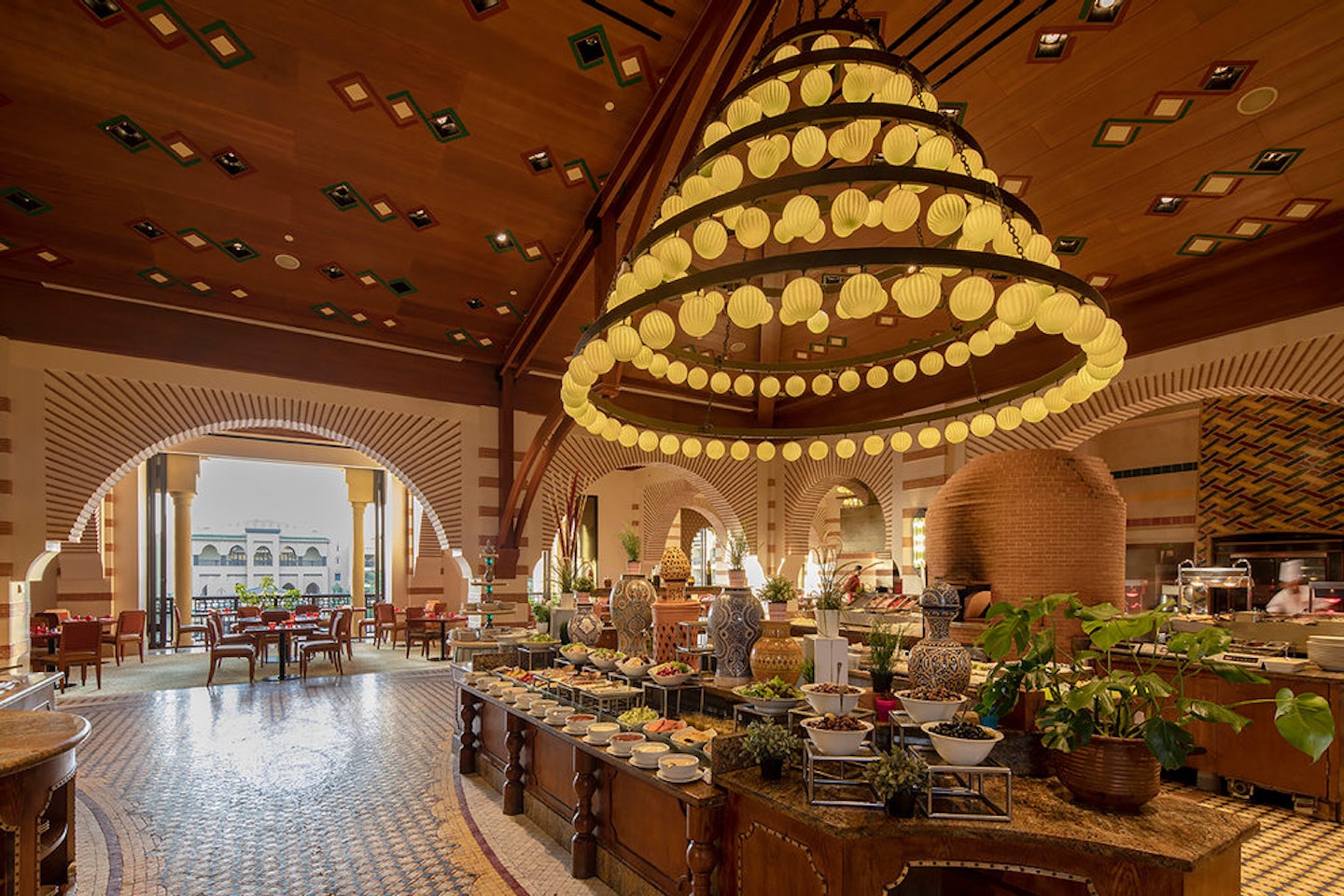 3 of 4
CREDIT: magazan beach and golf resort
Market Place
With 11 signature restaurants across the resort, from sophisticated steakhouses and beach barbecues to authentic Moroccan fare, Mediterranean cuisine and everything in between, you're bound to find your dream culinary destination at Mazagan. From buffets in Olives and Marketplace to special culinary dishes in seafood Der Mar, there is a dining experience for everyone. Our personal favourite was Buddha-Bar Beach. From it's pumping DJ to delicious pan-Asian cuisine overlooking the shores of Mazagan - what's not to love?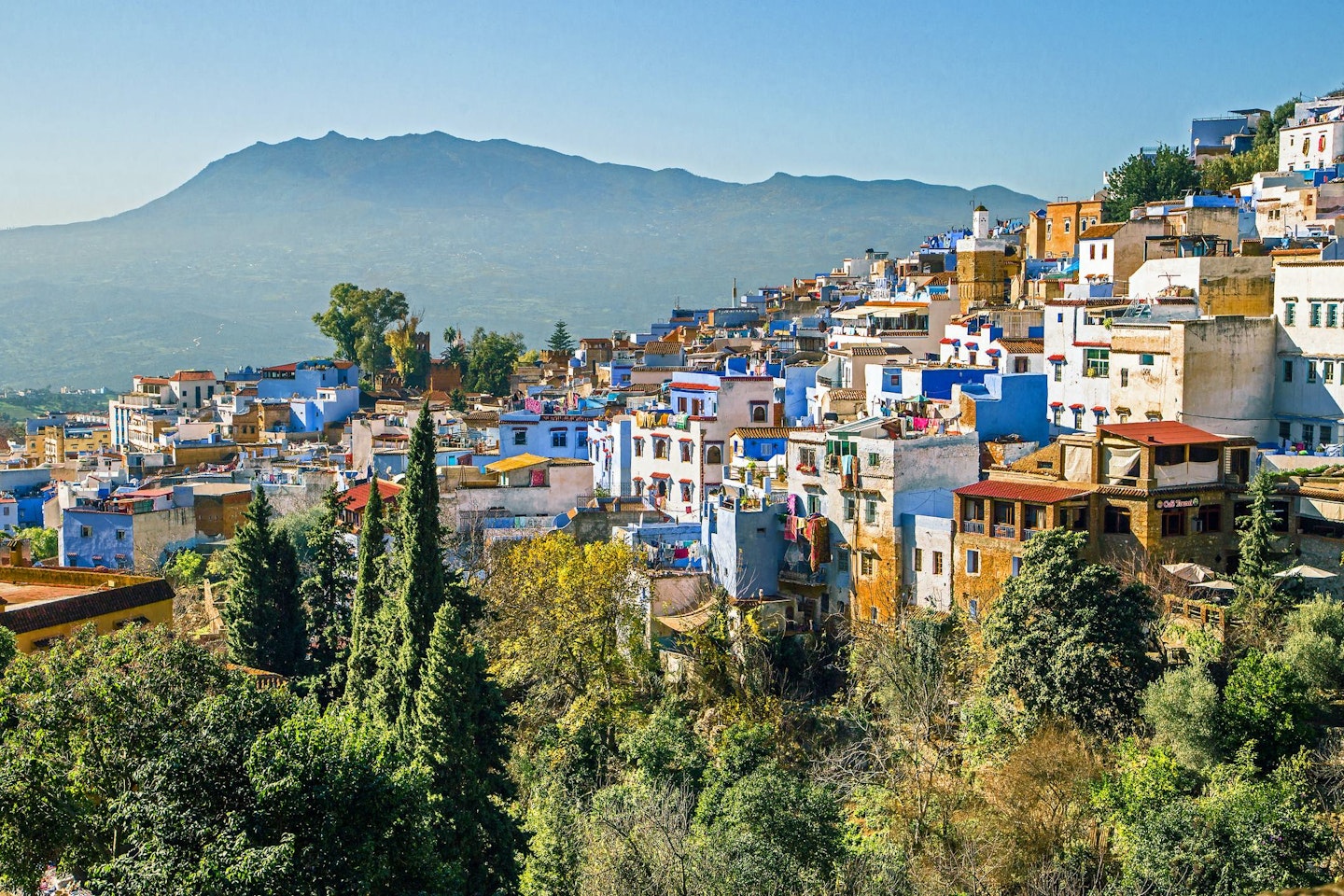 4 of 4
CREDIT: Getty
El Jadida
Families can spend an action-packed day exploring the city streets, malls and activities. Mazagan's unique location makes it the perfect place to embark on an authentic Moroccan excursion. For example, El Jadida City is only a 20-minute drive away. The ancient city of El Jadida is home to some of Morocco's most majestic architectural treasures. Journey down the winding streets to uncover a wealth of delights and knowledge.
Essaouira
The most beautiful rustic farm the world has ever seen
Oh my gosh and we're in love. Could you imagine anywhere more beautiful? This farm that's just a short drive south from Essaouira certainly beats the country piles you can rent out for a weekend with your friends in the UK. It's got a swimming pool for starters AND there's also yoga classes and massages on demand. Cancel the return flights, we're staying here thanks.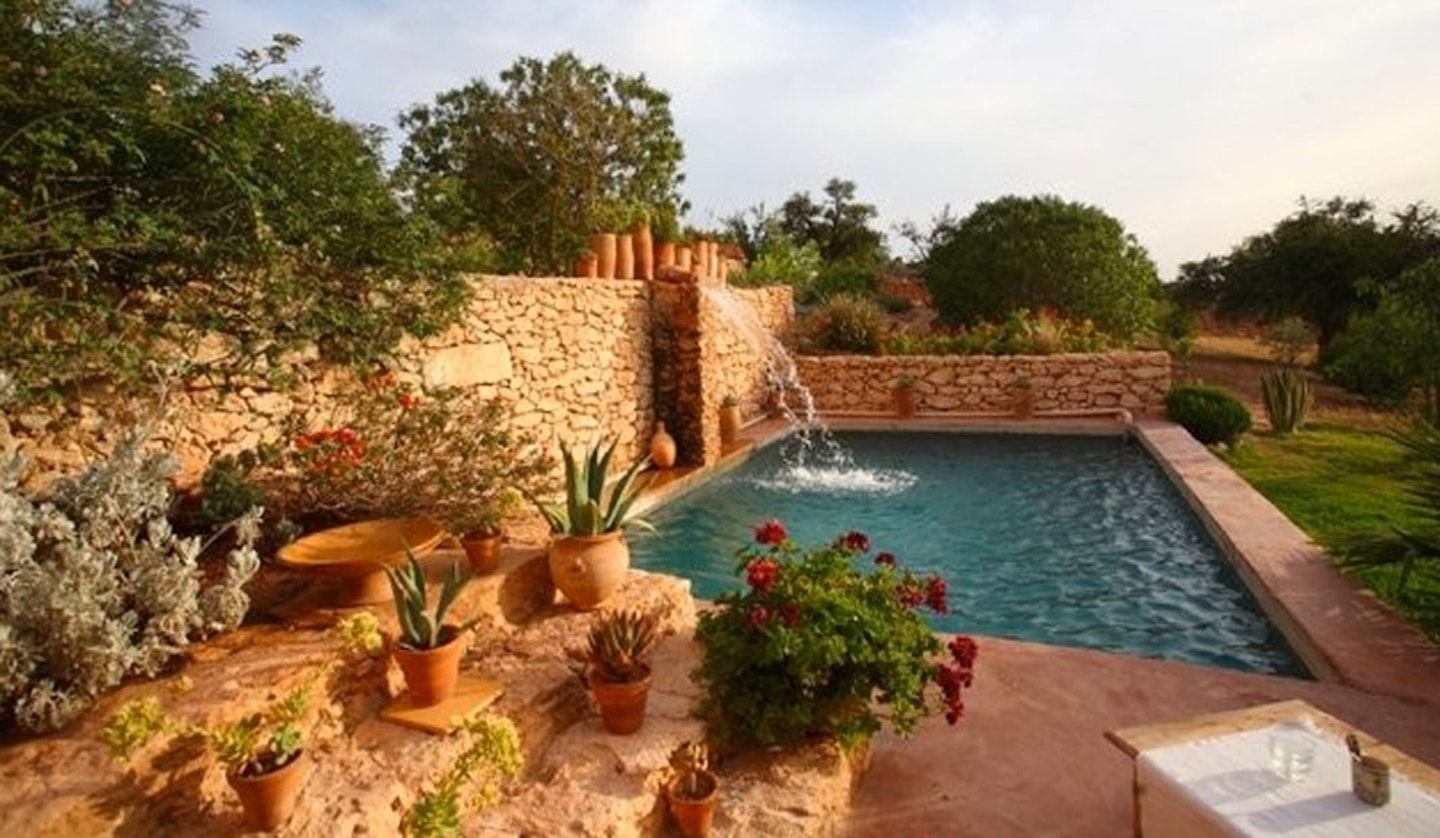 Marrakech - Riad LakLak
The authentic riad that'll sleep everyone you know
Planning a trip with all your friends? Pack them all in this riad located right in the Medina (the old town). There's a gorgeous courtyard to have dinner for everyone in plus enough nooks and crannies to hide away in if you're suddenly feeling less than sociable.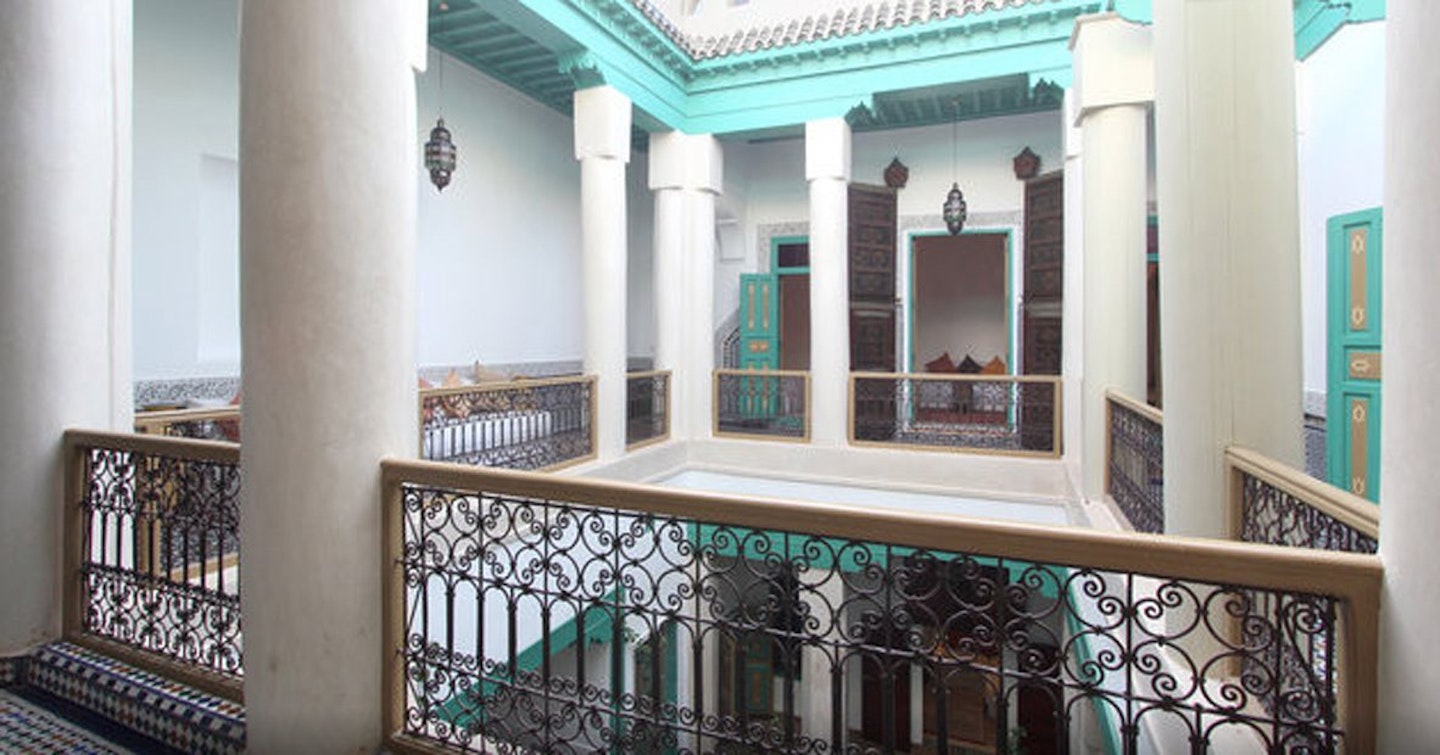 Elsewhere
Far away from the manic pace of Marrakech, nestled in the Atlas mountains lies this treehouse that's perfect for someone looking to get the hell away from all things 2014 and do a bit of back to naturing. There's a balcony to spend the evenings on (with peppermint tea and shisha obvs) and even a friendly family of ducks to keep you company.