Suddenly our gardens (if we're lucky enough to have them) are the most sociable part of our homes. With indoor socialising still out of bounds for a few more weeks, our outdoor space has had to double up as a kitchen table for a quick weeknight dinner with friends, a dinning room for a dinner party (six people max, of course) and a living-room sofa for an extended chat with your best friend. It's no wonder that searches for garden design ideas have increased by 40% in the last 90 days, and garden furniture has all but sold out in many places. And if you're still hunting for ideas? We've got the perfect inspo...
Urban Retreat
(Main pic) sit in this garden and you're transported to Morocco, the sounds of the city melting away. In fact, it's the roof garden of 5 Carlos Place, the super-stylish home of Matches Fashion, but this kind of outdoor space would work just as well for a sheltered courtyard garden – and would certainly be easier to pull together. To create this, designers Urquhart & Hunt had to build a frame that would hold the weight of people as well as tiles, soil and plants.
The idea behind the garden was to create an oasis. 'We were influenced by a tropical garden – we wanted a leafy, year-round presence that really made you just want to dive in,' says Lulu Urquhart.
To bring this idea to life, plants (from Architectural Plants and Chichester Trees and Shrubs) of varying heights were used for a layered, lush look that's bursting with texture. The depth of the beds was shallow, just 30cm at the sides and 60cm at the back, which also determined what could be grown (so trees, such as acers, were out).
While the tree ferns are from Australia and the large leafed gunnera originate in Brazil, many of the plants, Japanese forest grass and Chinese rhubarb are originally from the Far East. 'In most cases, they have a really great climate match,' says Lulu. 'It also helps give a result that's different to your standard tropical look.'
The shades of green work beautifully with the hand-made terracotta tiles (from Terracotta Potten). 'The same tiles are inside the store but are varnished and glossy; outside, we left them in their natural state for a softer, pinkier, more Moroccan feel,' says Lulu.
The surrounding walls were painted a tranquil shade of grey. Close to the entrance to the garden, a trellis has been planted with climbers; above, simple festoon lights have been strung across. 'We considered a mirror on the back wall,' says Lulu, 'but decided to keep it clean for a strong, calm space.'
Urban Retreat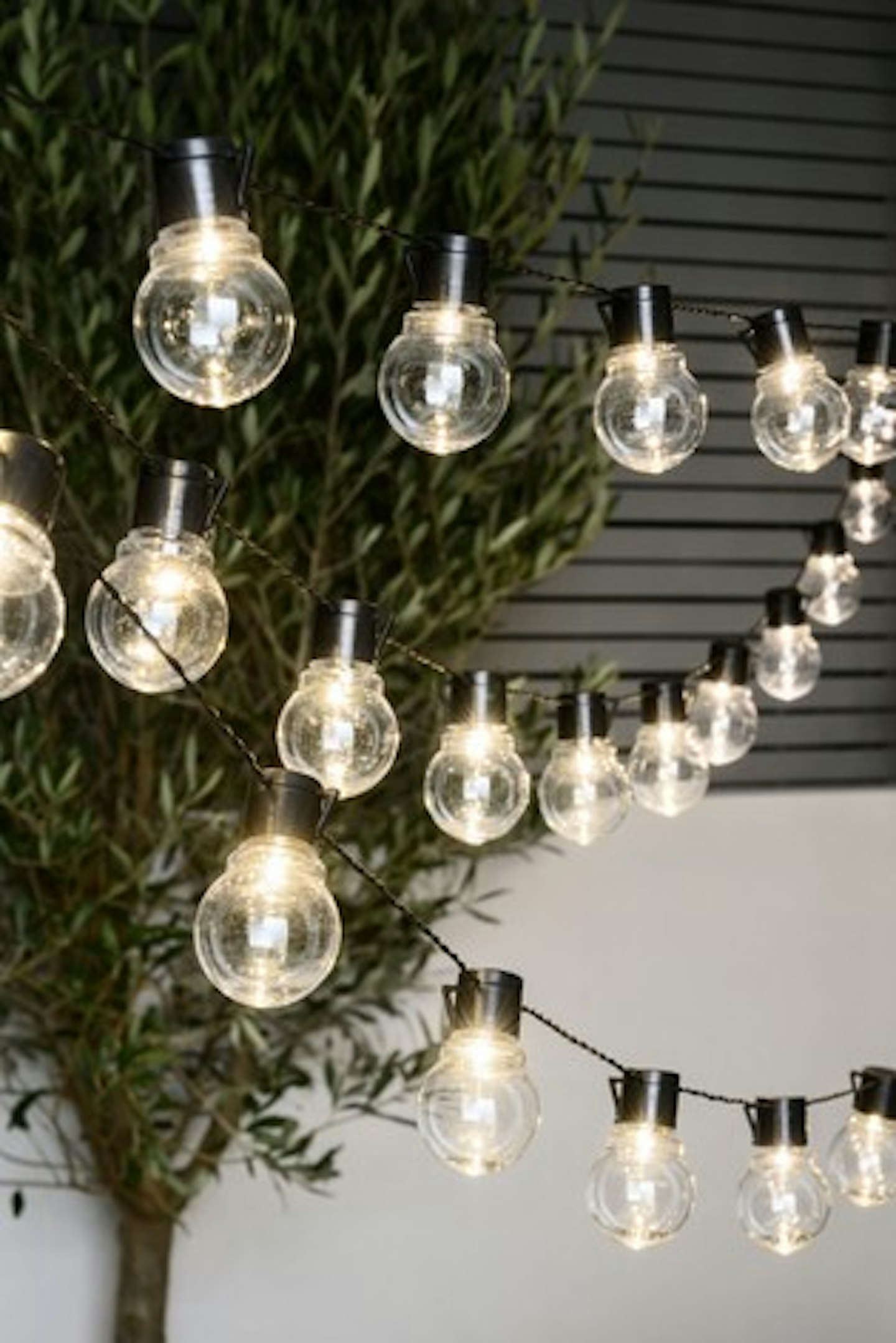 1 of 7
CREDIT: Next
Next
These simple festoon lights are truly beautiful and the perfect addition to you're Moroccan style Urban Retreat. Get these for £25 at Next.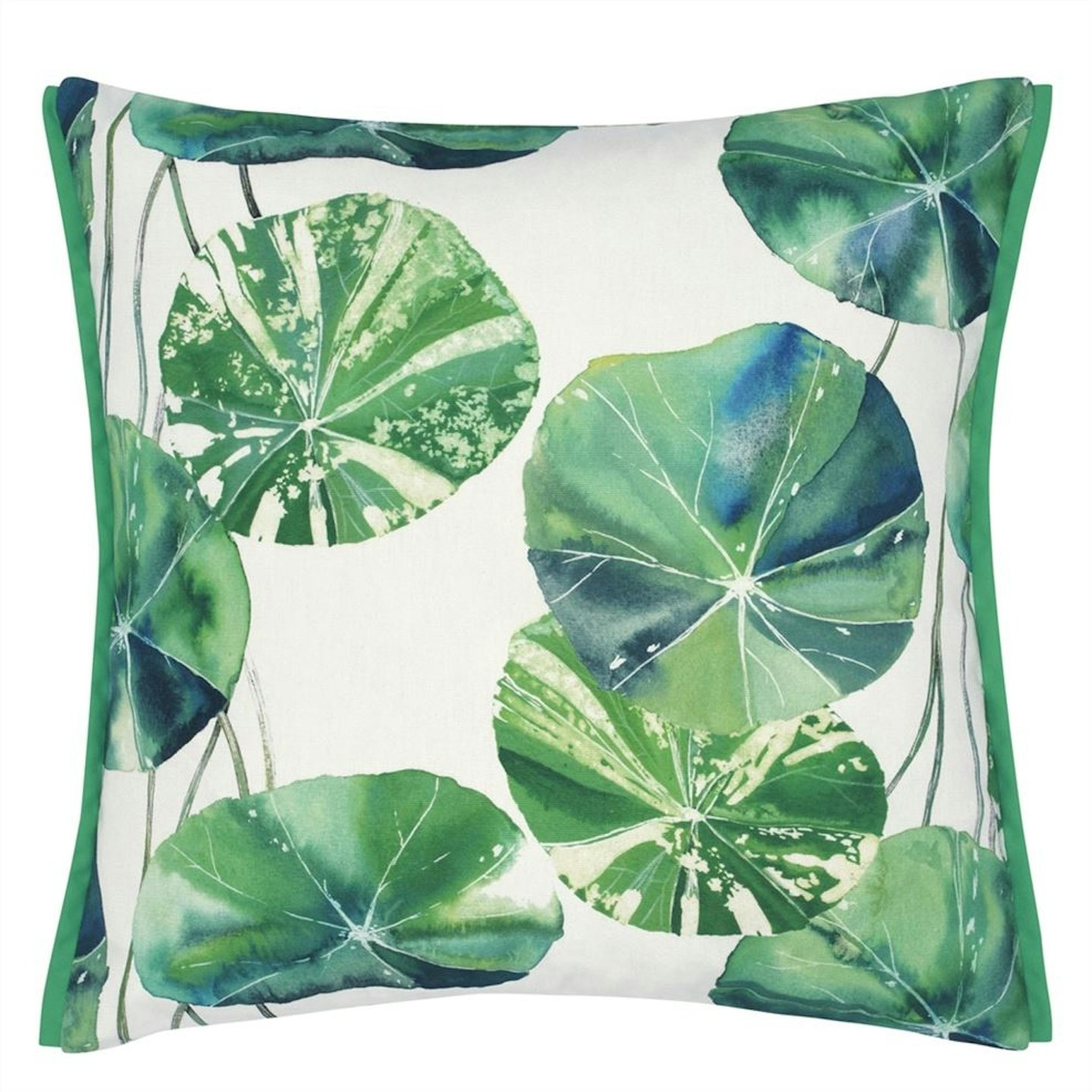 2 of 7
CREDIT: Designers Guild
Designers Guild
Want to create a stylish scene in your outdoor space? Add comfort and style to you're patio corner with this botanical-style outdoor cushion by Designers Guild for £49.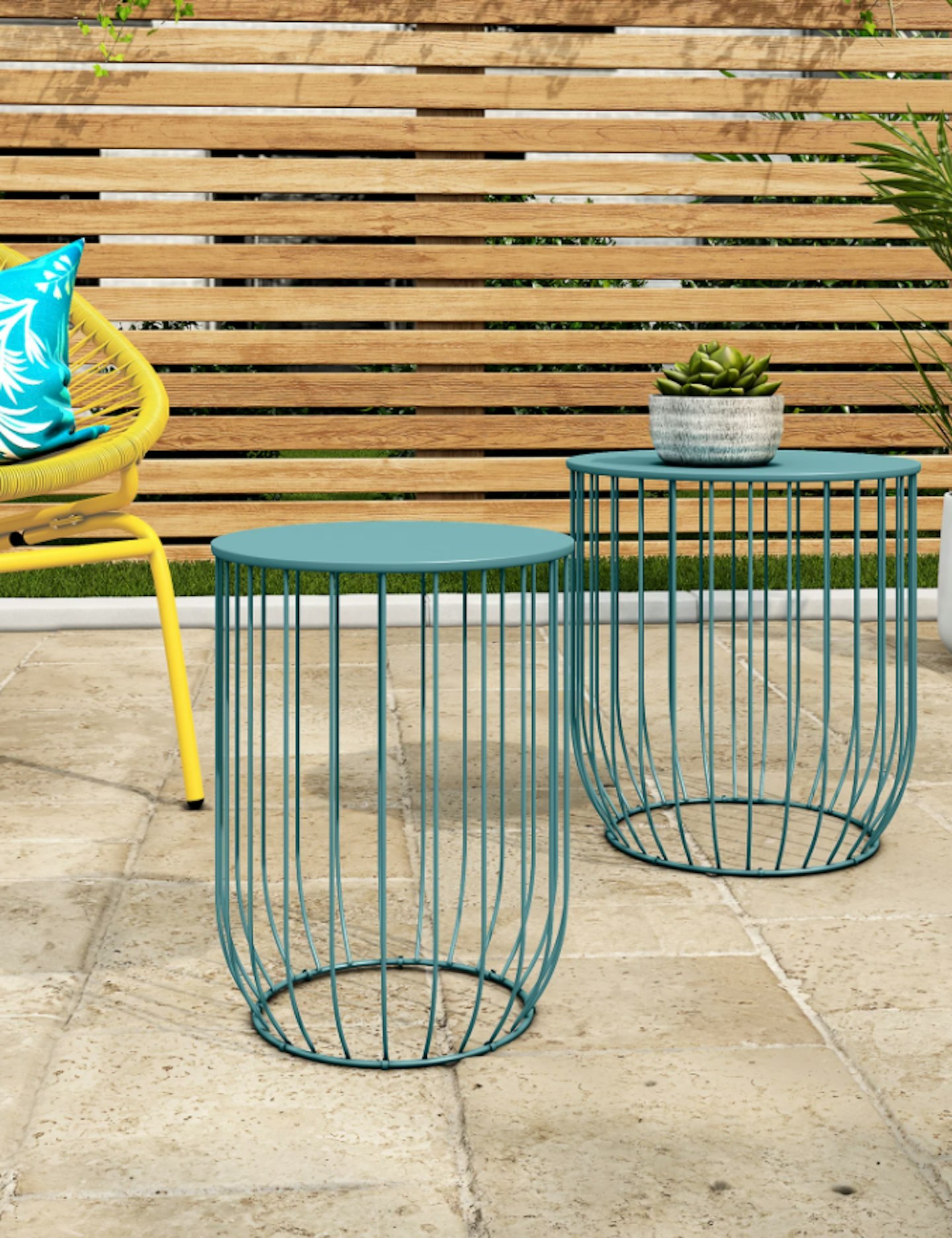 3 of 7
CREDIT: Marks and Spencer
Marks and Spencer
This stylish Lois nest of tables by Marks and Spencer is great for smaller outdoor spaces. The good thing is they come in a range of colours. Get your hands on these for £99.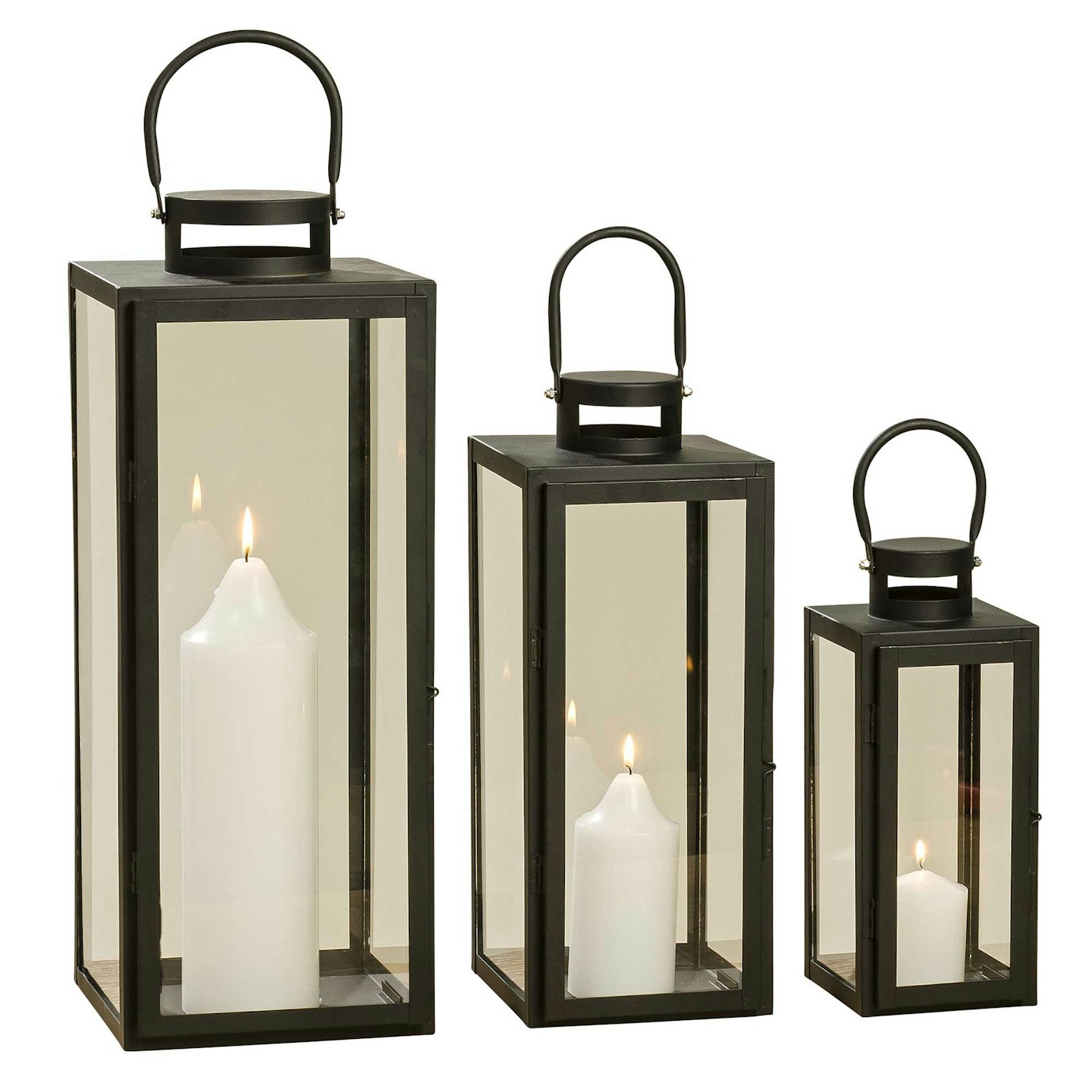 4 of 7
CREDIT: Barker & Stonehouse
Barker & Stonehouse
This set of Black Lanterns will give your outdoor space beautiful lighting at night. Perfect for long summer nights outside don't you think? Get these 3 at Barker & Stonehouse for £69.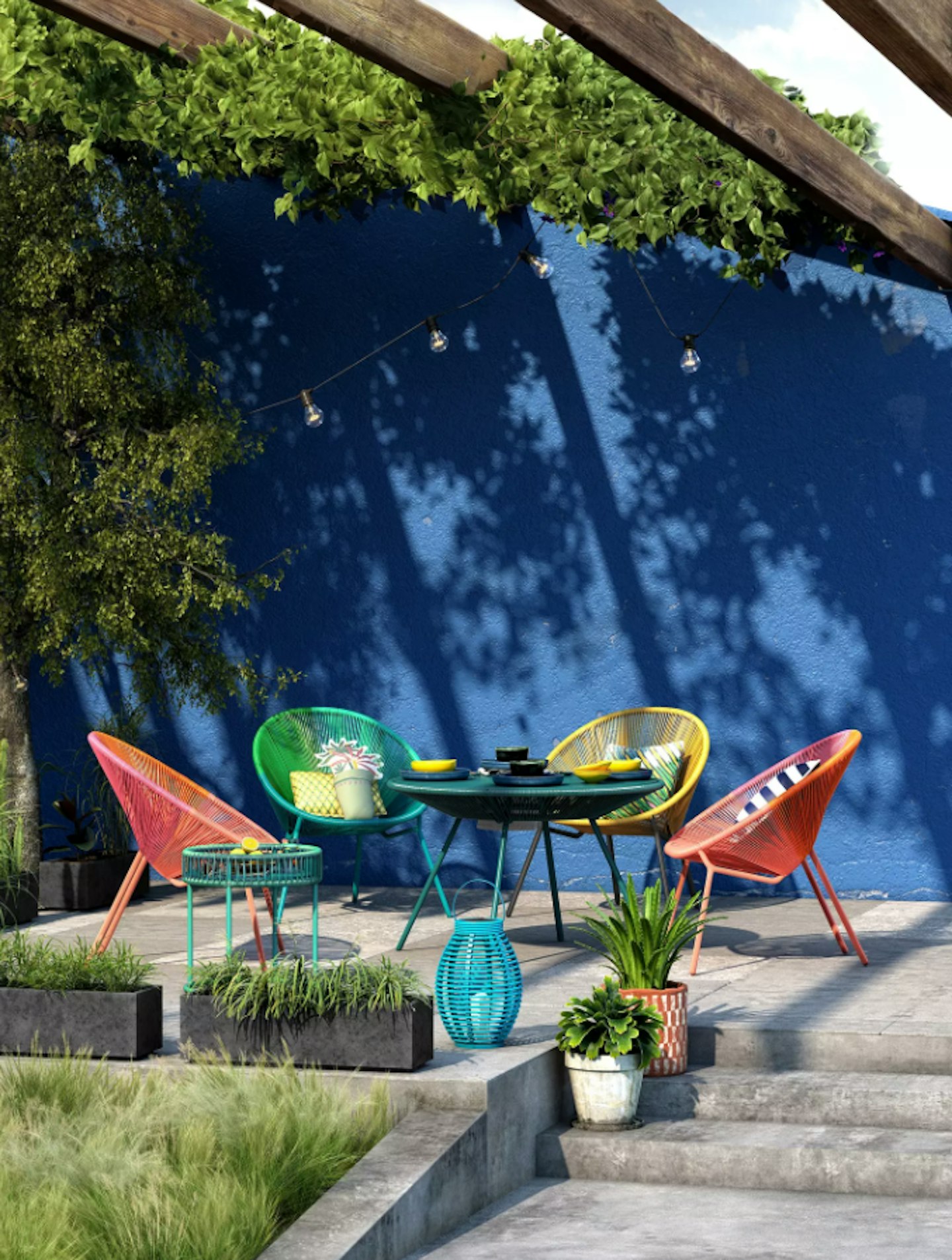 5 of 7
CREDIT: John Lewis & Partners
John Lewis & Partners
Bring colour to your outdoor space. This pair of chairs by John Lewis & Partners will bring your backyard to live. Best thing about them: they are weather-resistant and you can leave them outside all year around.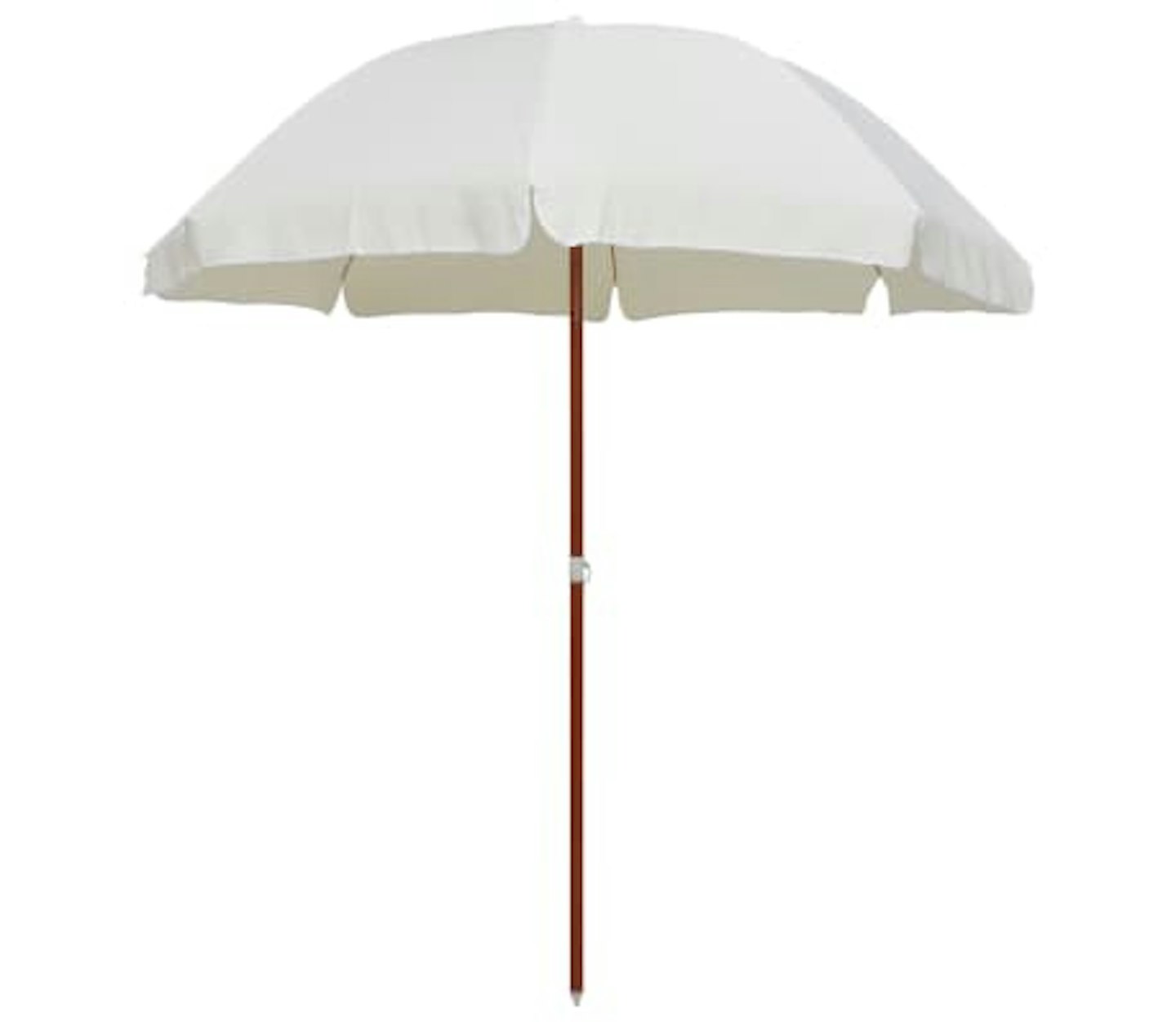 6 of 7
CREDIT: Vidaxl
Vidaxl
If that isn't an elegant parasol then we don't know what is. It protects you from the sun and creates the perfect shade on a hot summer day. Get this beauty at Vidaxl for £70.99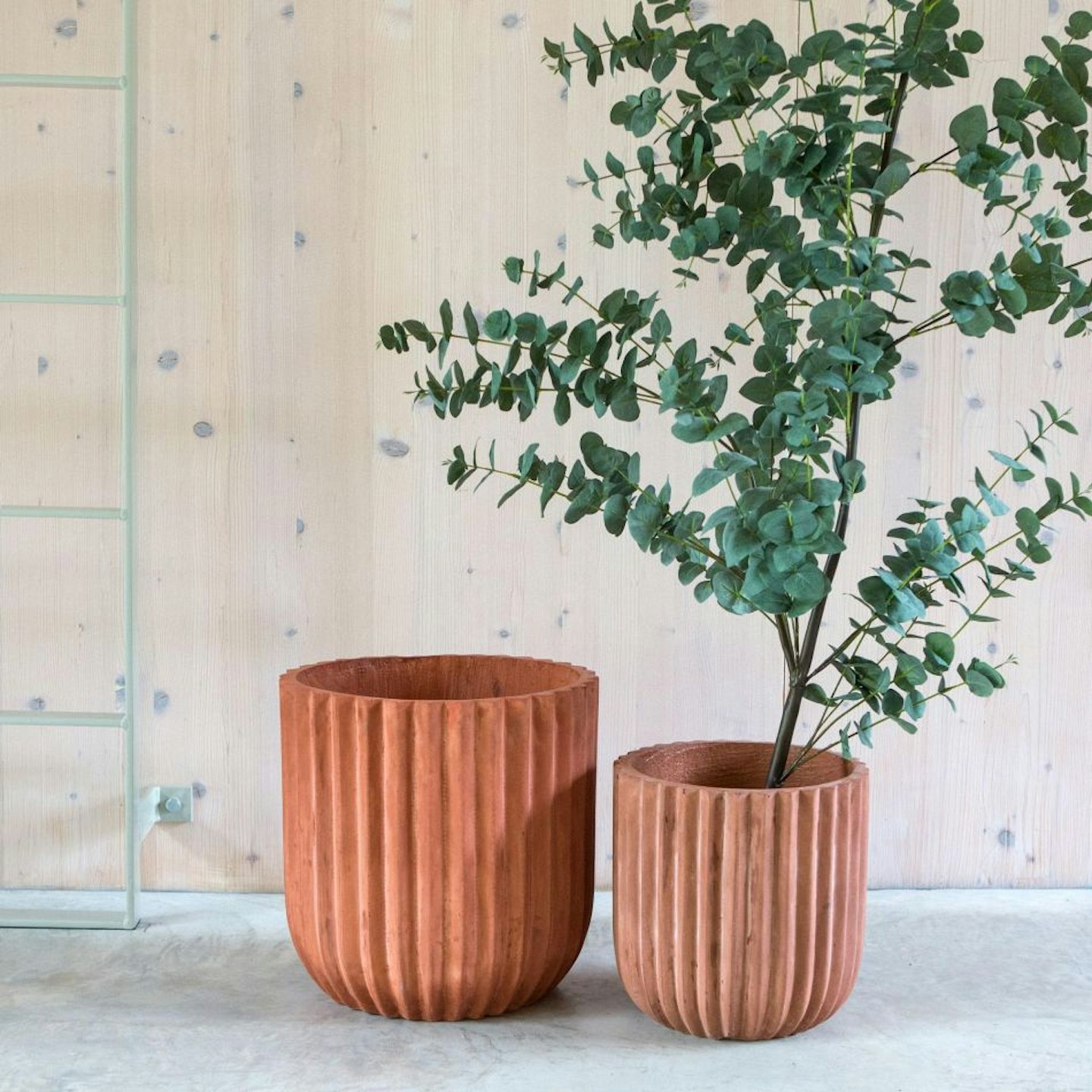 7 of 7
CREDIT: Graham and Green
Graham and Green
Graham and Green offers this stunning set of deep planters. The perfect home for your beloved plants.
Style sanctuary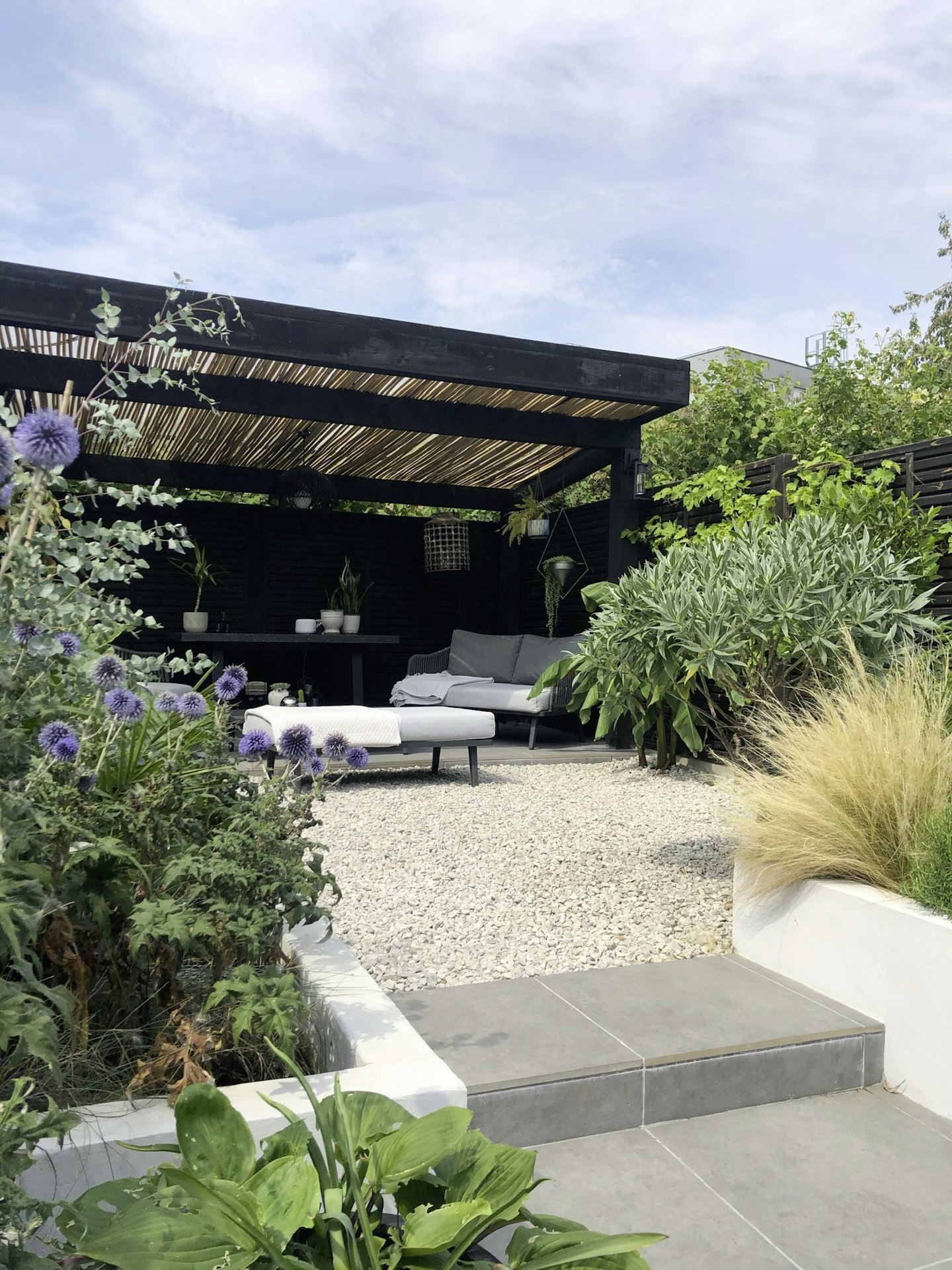 It's hard to recognise this lush garden from the original unloved cramped space. The starting point was a pared-back palette of black, pale grey and white. 'We wanted the feel of a high-end Ibiza hotel,' says Ky Ismet, who shares the garden with his partner James Burrow. Together they run AHLT, a mindful candle and interiors company (@ahouselikethis). Star of the show is the pergola, built by a local carpenter, which creates a fabulous outdoor room. 'It has a waterproof perspex top,' says Ky, 'but this is hidden by a bamboo "ceiling", so light filters through and creates amazing shadows and patterns which add wonderful texture.'
White pebbles accentuate the light and, along with concrete-effect tiles (from Porcelain Superstore), mean the garden is low-maintenance. The neutral palette is given life with plants that are a mix of evergreens, perennials and flowers, including banana plant, wisteria alba, grasses, rosemary and the purple-topped echinops. Pots by the pergola contain lush green plants, such as alocasia. 'As well as running our own company, we both have day jobs, so it was important for us to have a space to escape to,' says Ky. 'It's a tropical sanctuary.'
Getting here, though, has been an odyssey that began in 2016 with the couple battling the dreaded Japanese knotweed, a highly invasive plant that can wreck the foundations of a house. 'We had to get professionals to inject a specialist chemical into the plant's root system,' says Ky. 'Finally, after three years, we were given the all clear.' They then, with help from Greenlight Landscapes, cleared the space, losing a large pond, rotten decking and a couple of garden sheds. The final part of the garden plan is another wow project – to create a living wall by the house. 'It will scent the space and add a real wellbeing benefit to our garden,' says Ky. 'We can't wait for it to come to life this summer.'
Style Sanctuary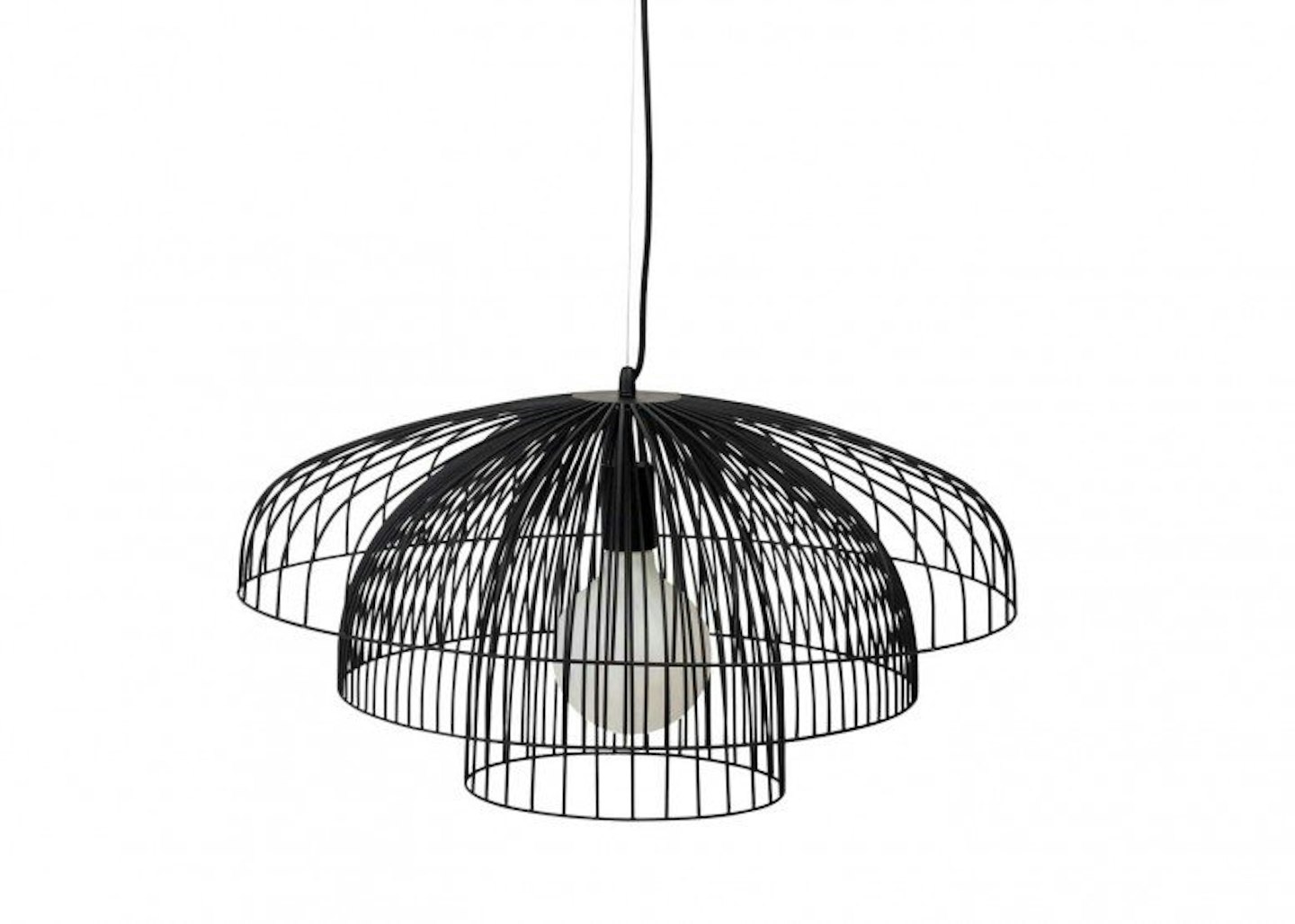 1 of 7
CREDIT: Heal's
Heal's
This aesthetically pleasing light called 'Makiko' by Heal's is the perfect addition to your style sanctuary. Get this wire structured perfection for £99.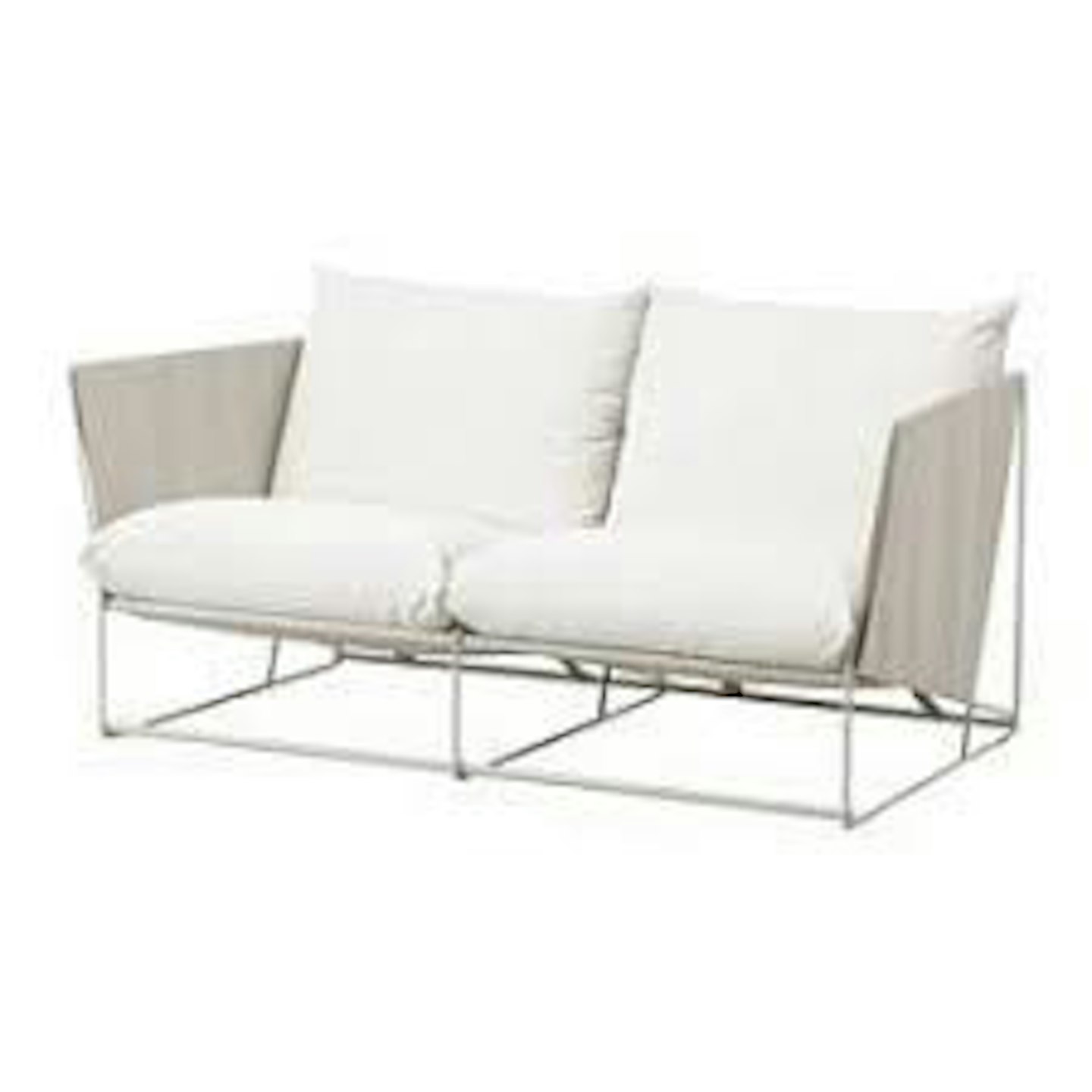 2 of 7
CREDIT: Ikea
Ikea
Outdoors or indoors! This cream beige 2 seat sofa by Ikea does the perfect job for a relaxed and comfortable afternoon on the sofa. How cosy!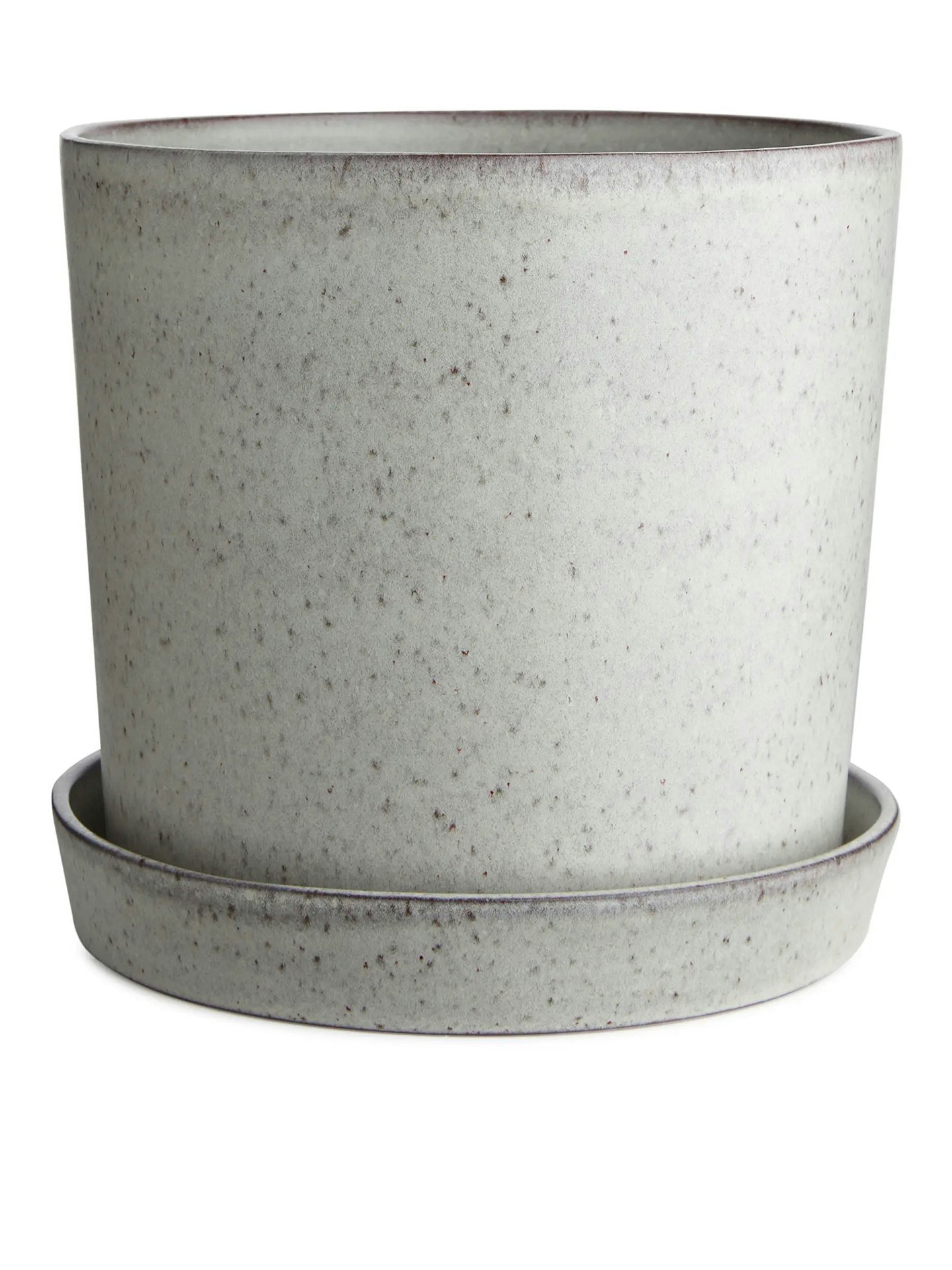 3 of 7
CREDIT: Arket
Arket
This terracotta flower pot by Arket in off-white will set you back £45. Great way to elevate your outdoor flower corner.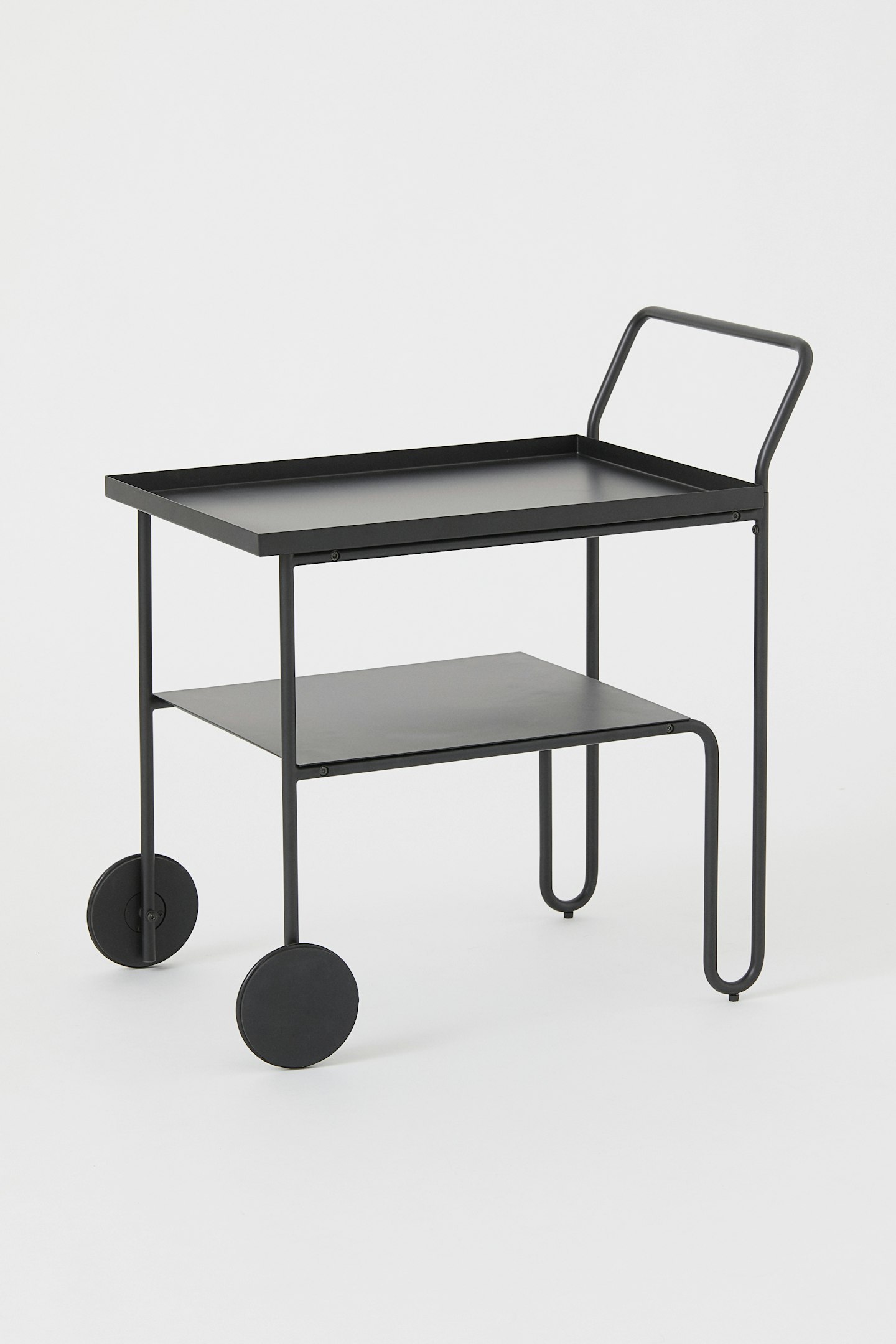 4 of 7
CREDIT: HM Home
HM Home
How cool? This black metal Trolley by H&M Home will give your outdoor space a cool retro vibe. We can already picture the colourful cocktails ready to be served on this trolley. Get it for £139.99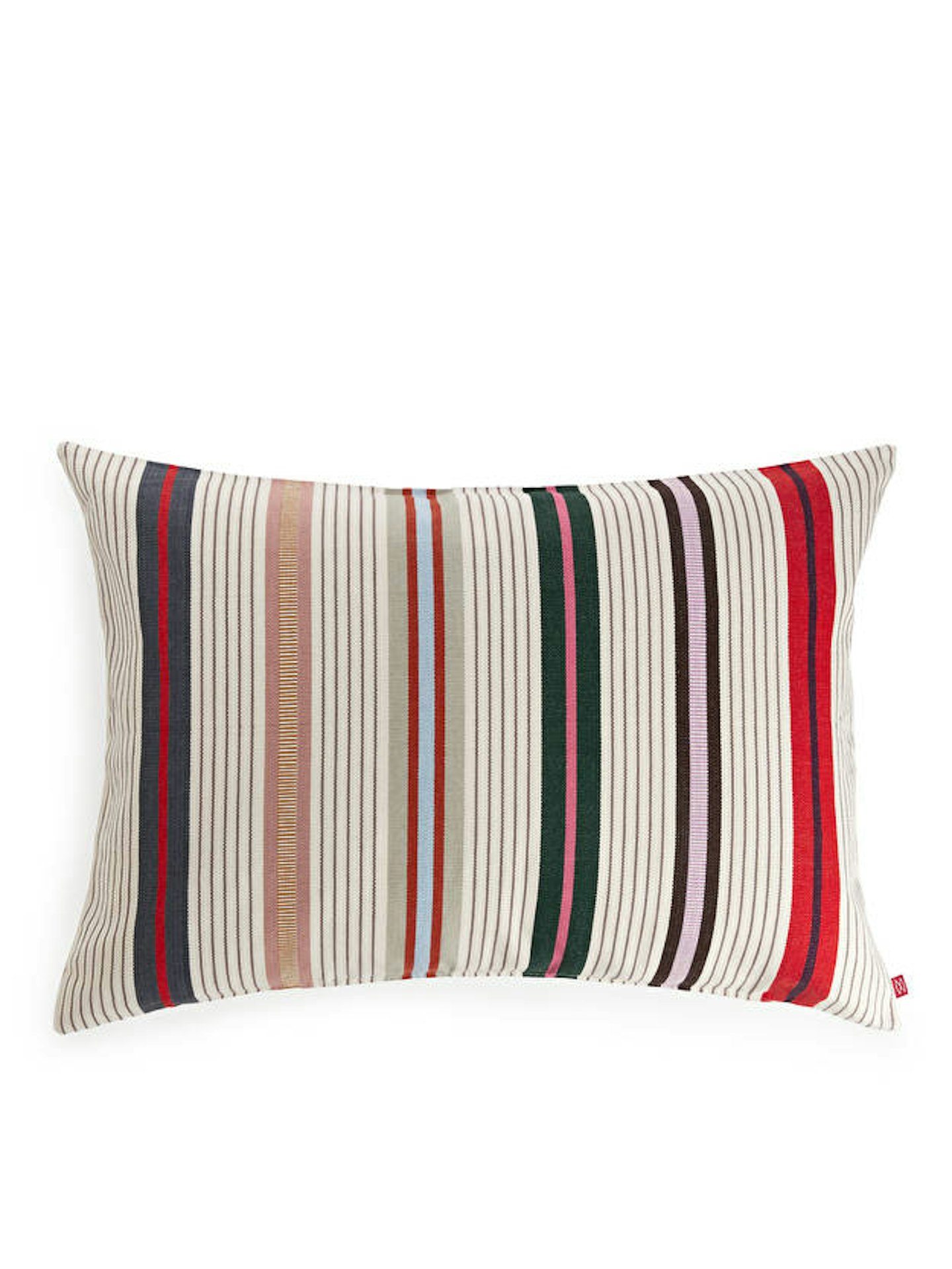 5 of 7
CREDIT: Arket
Arket
This vibrant cushion cover is a collaboration between the Swedish brand Afroart and Mayan Artisans . The coolest part: handmade in Guatemala. Get your hands on this colourful piece at Arket for £49.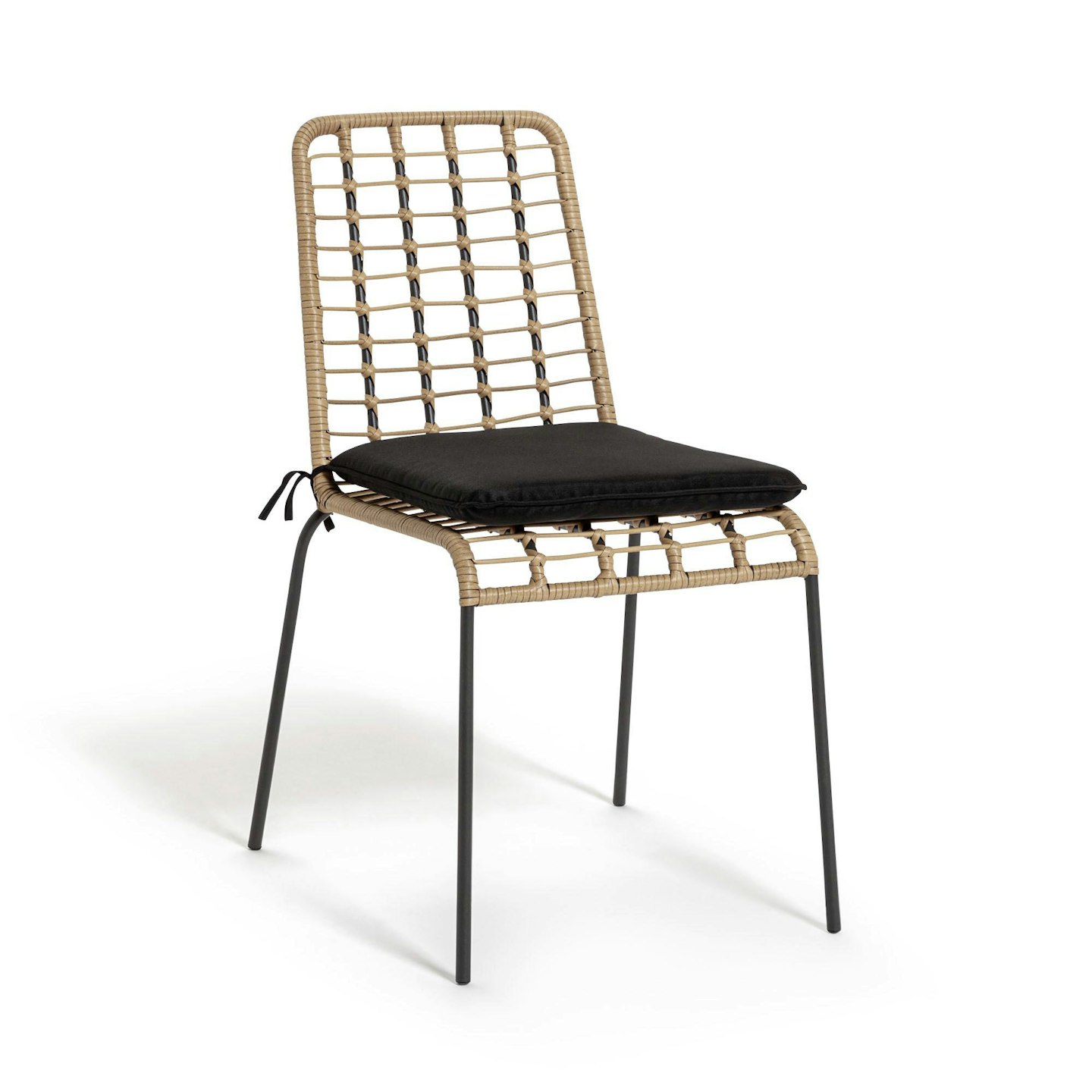 6 of 7
CREDIT: Habitat
Habitat
This multi-purpose garden chair by Habitat is the perfect timeless piece for your outdoor sanctuary. Dress it up with a cushion or throw for the ultimate look. Get your own for £50.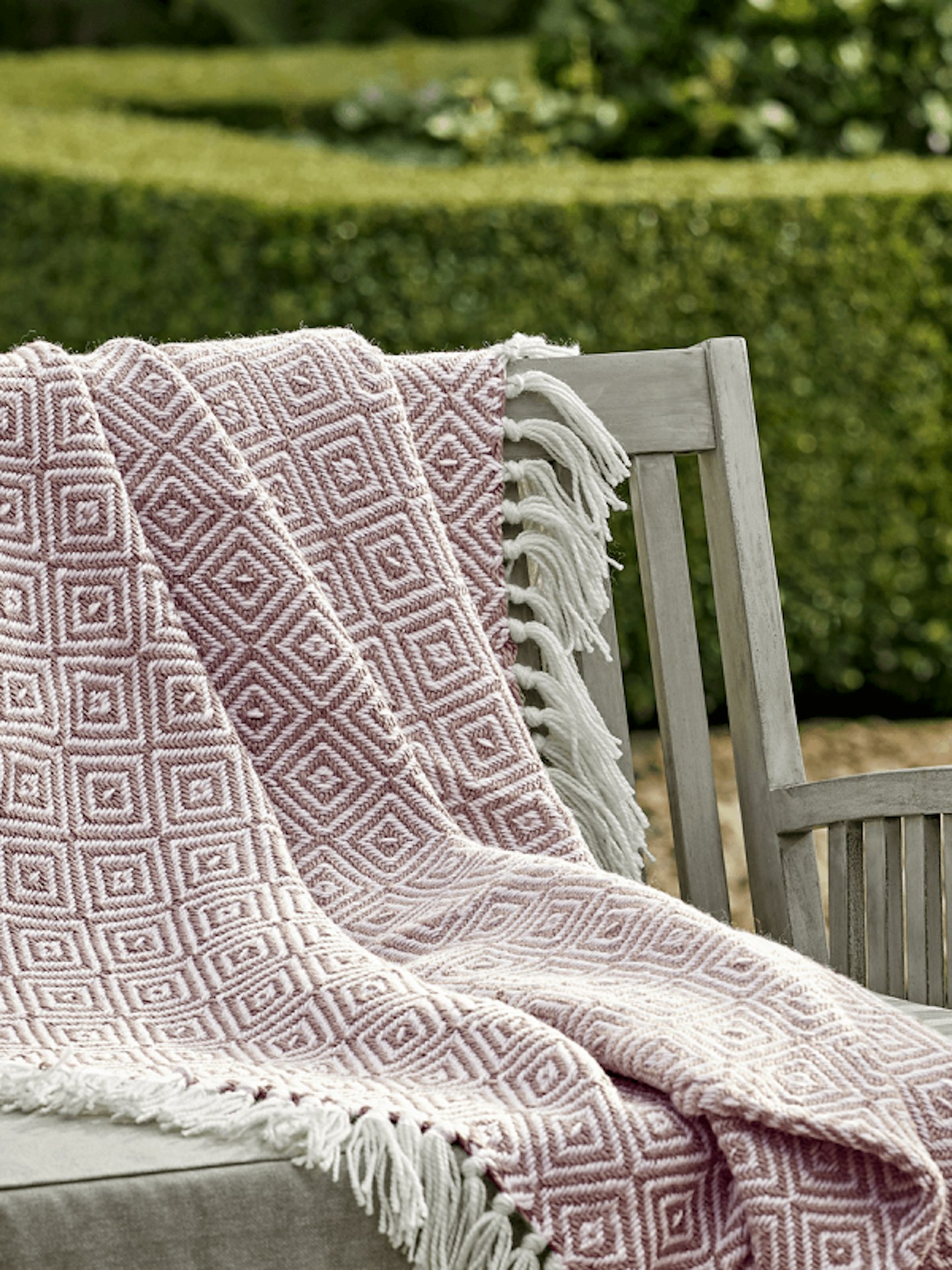 7 of 7
CREDIT: Cox & Cox
Cox & Cox
This reversible throw in the colour soft blush will add style and elegance to your outdoor space. It is even handwoven and can be styled with a matching rug or cushion. Amazing!
Green Room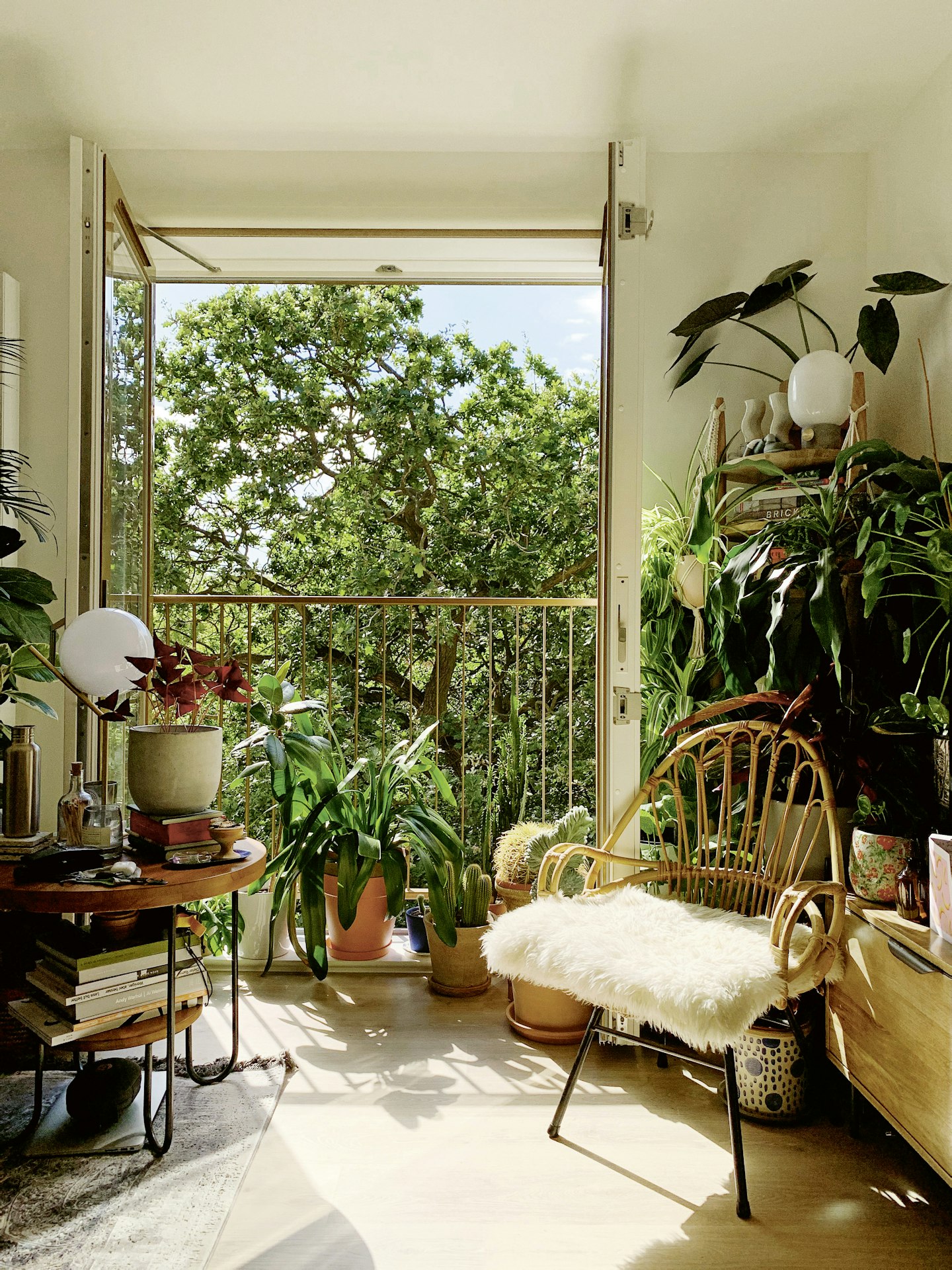 No outdoor space? You can still get a garden sanctuary vibe. 'A wonderful way to create one is with a plant corner close to a window or door, so that the plants get indirect light,' says Prick's Gynelle Leon, whose book, Plant (Mitchell Beazley), has just been published. 'Using stools of different heights and plants of varying sizes, arrange the tallest plants in an L-shape and then fill in front with smaller plants, adding a comfy chair, large pillow or pouffe,' she says. 'You'll then have the calmest spot in the home to read, meditate or scroll your social media.' Plant options: alocasia macrorrhiza (giant taro), monstera deliciosa (cheese plant), philodendron scandens (heart-leaf philodendron), spathiphyllum wallisii (peace lily).
Sitting Comfortably?
The outdoor room trend has seen garden furniture become more like pieces you find indoors, with streamlined corner sofas and great accent chairs such as these...
Outdoor Chairs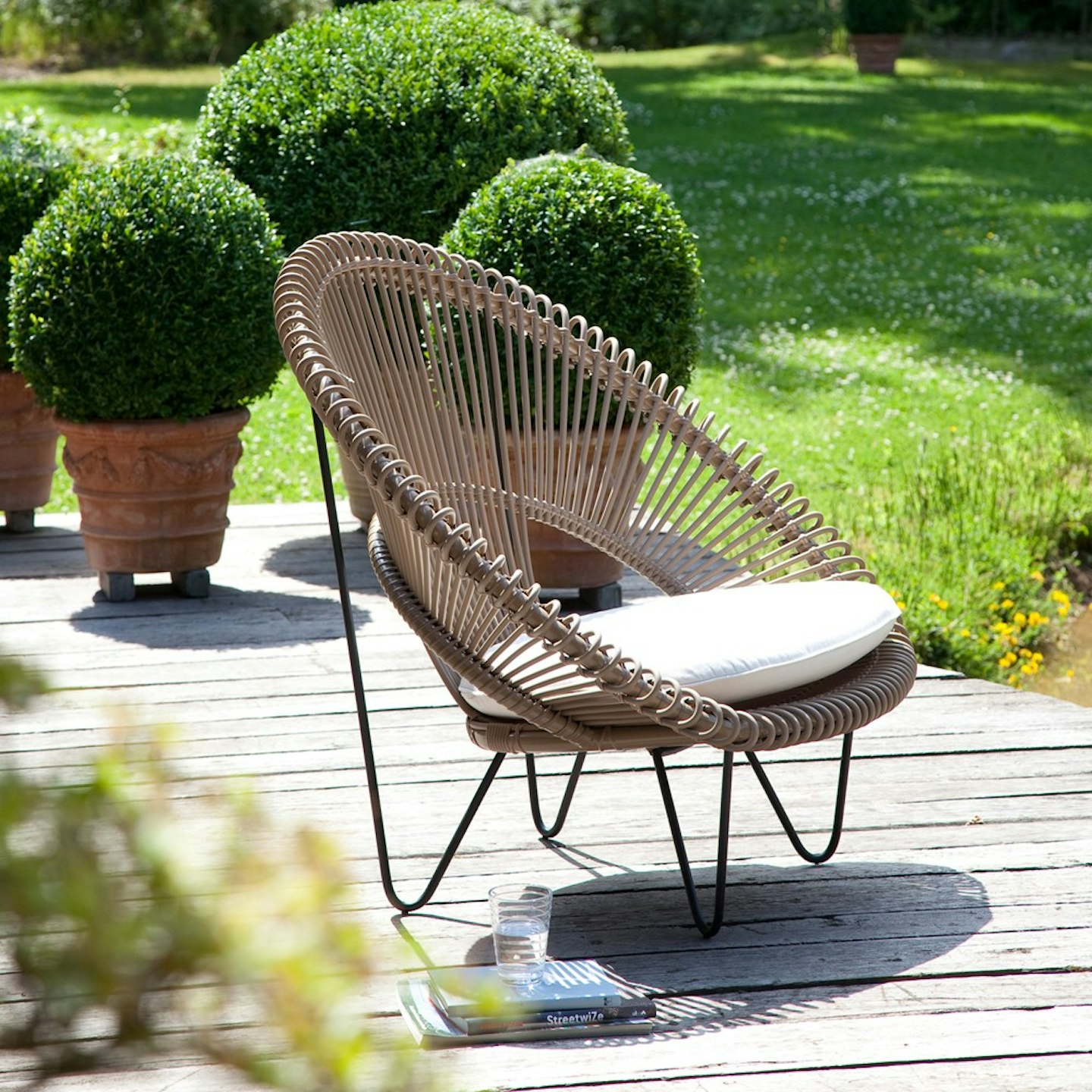 1 of 2
CREDIT: Heal's
Heal's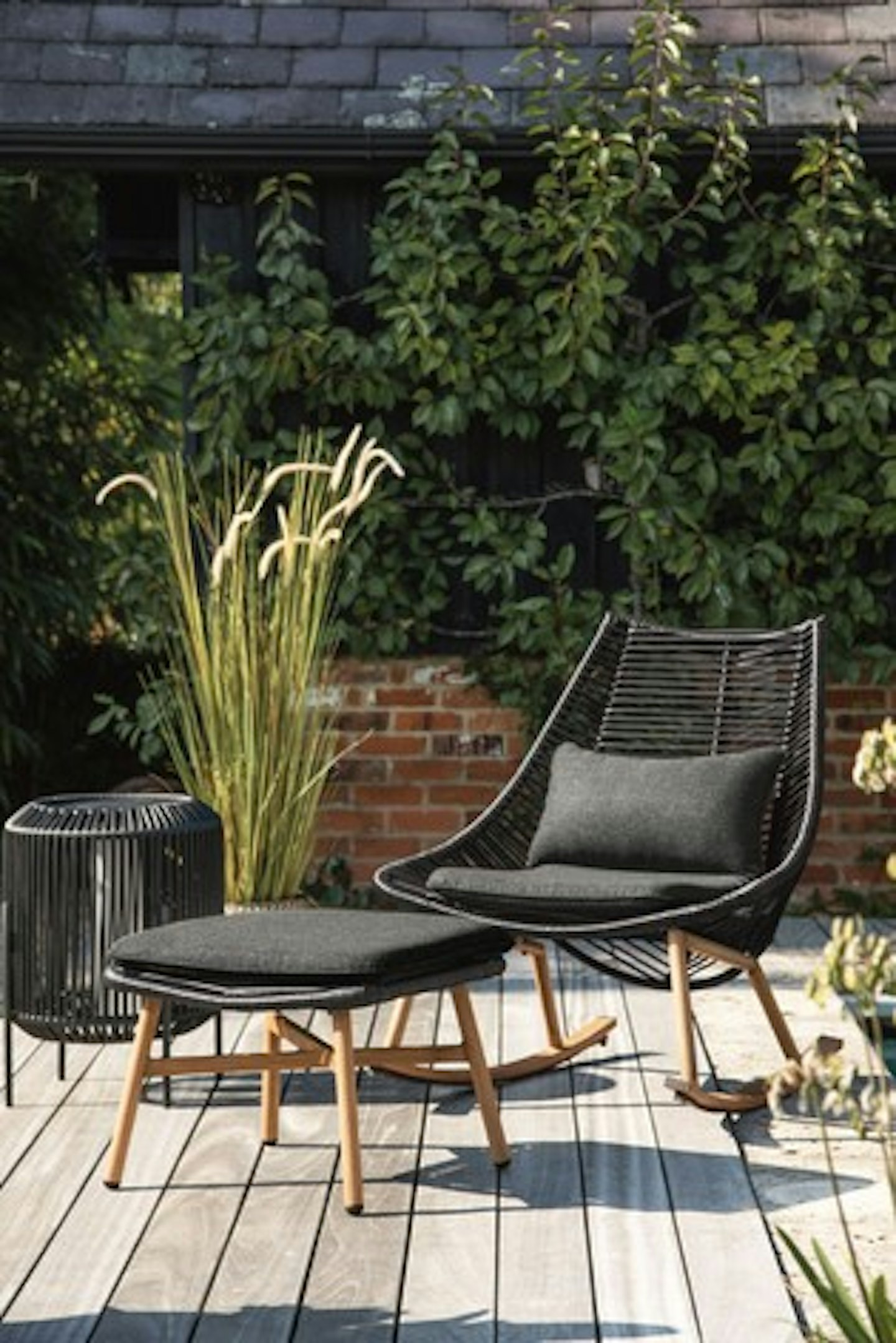 2 of 2
CREDIT: Next
Next
Shady Spaces
Parasols are an elegant way to add shade in summer.
Shady Spaces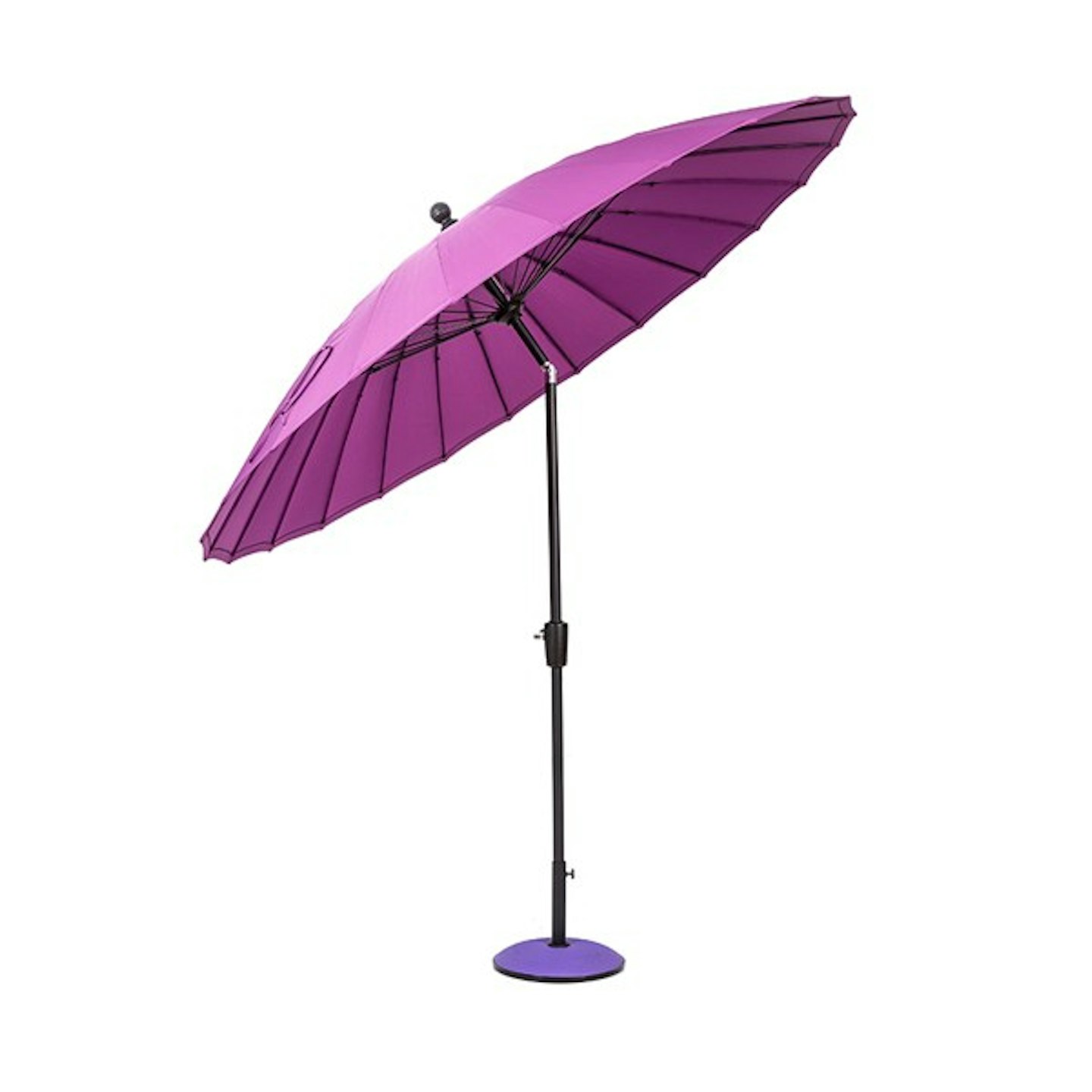 1 of 4
CREDIT: Cuckooland
Cuckooland
Get this fabulous oriental outdoor umbrella for £129 at Cuckooland.
2 of 4
CREDIT: East London Parasol Company
East London Parasol Company
I mean look at this beauty. This garden parasol will make your outdoor space look elegant and glamorous that's for sure!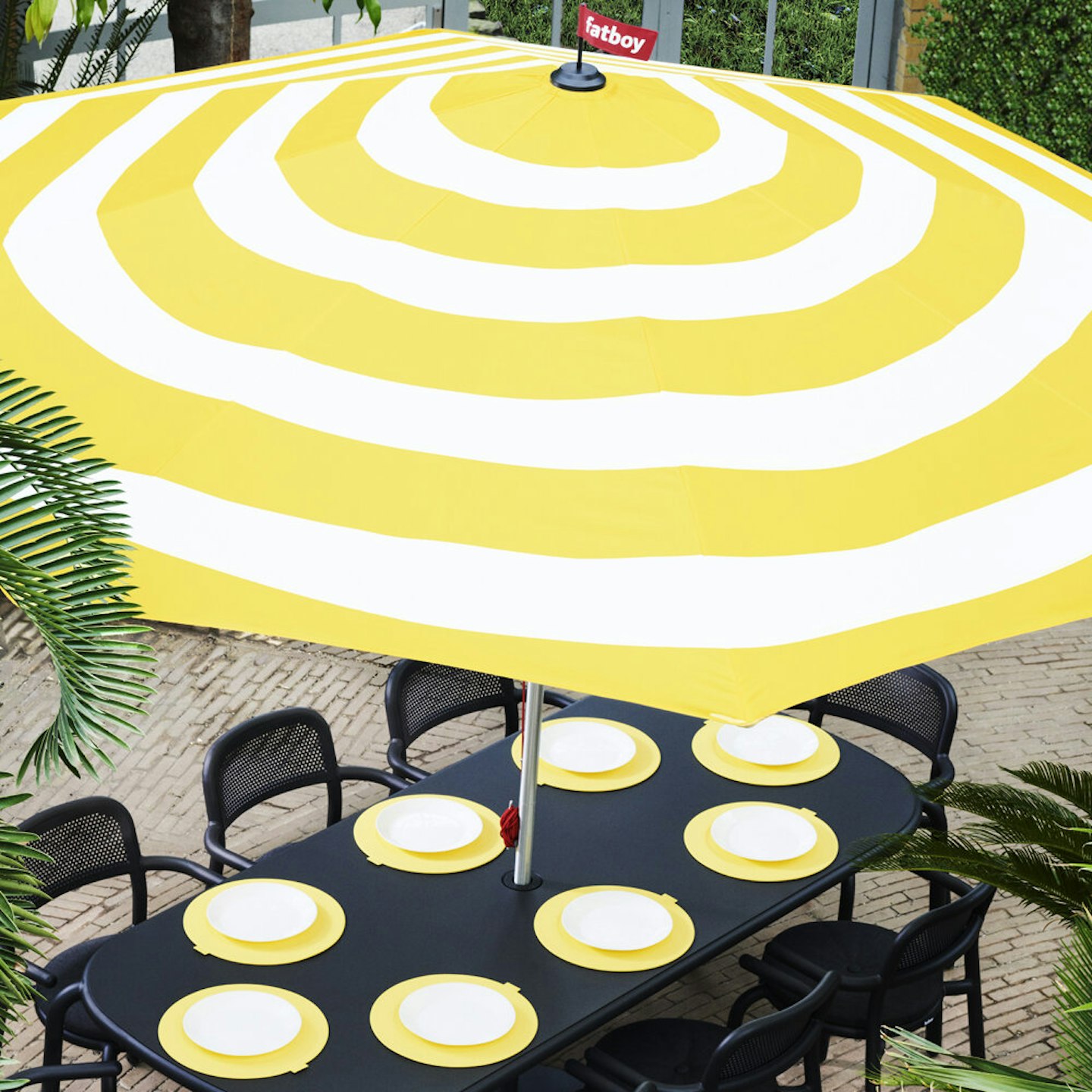 3 of 4
CREDIT: Amara
Fatboy
This stylish outdoor parasol from Fatboy is perfect for lazy sunny days spent outside.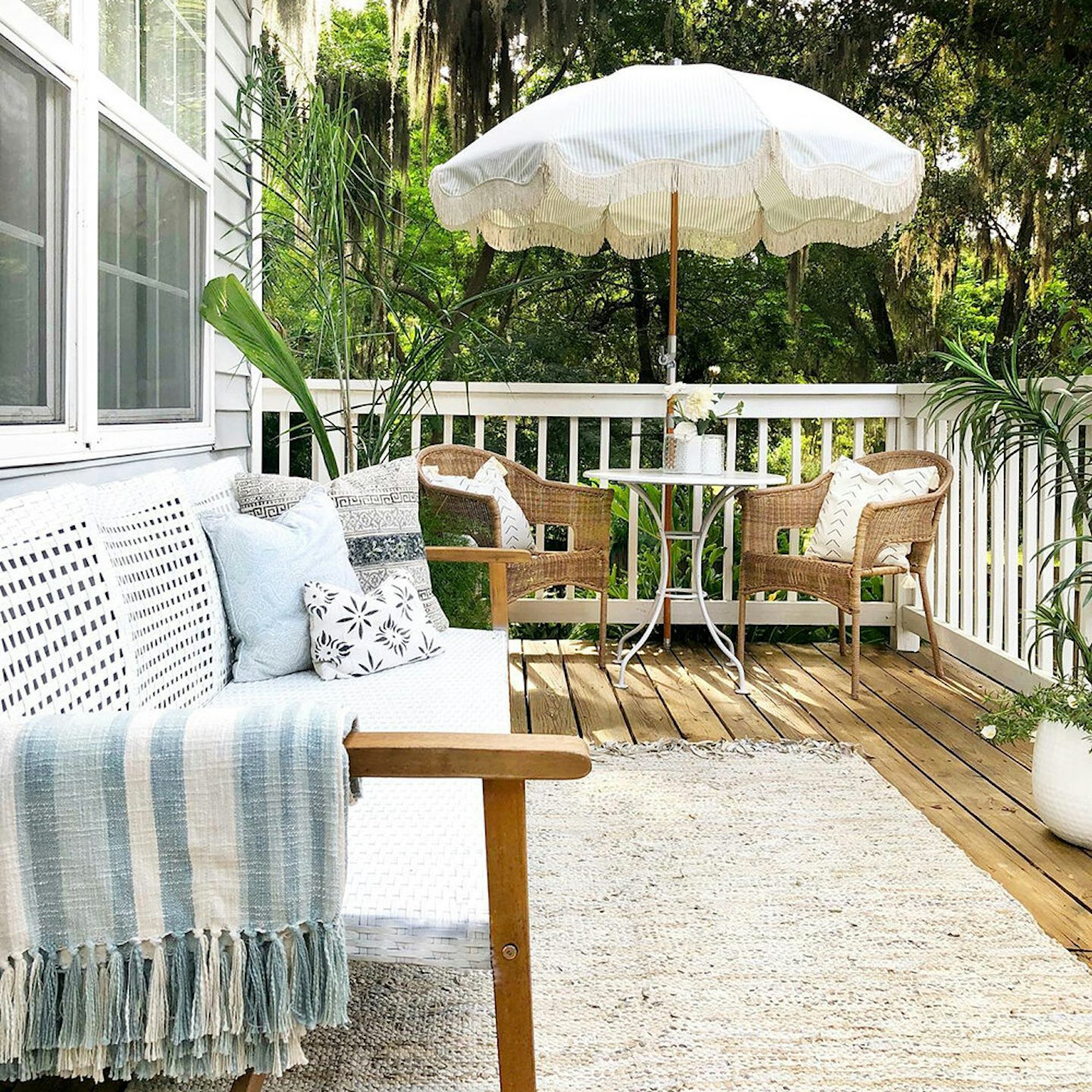 4 of 4
CREDIT: Amara
Amara
This umbrella will add charm and elegance to your outdoor space. Simply beautiful!
OUT OF SIGHT...
Gardens often come with unsightly bits that are best hidden. Combine style and practicality with decorative screens from Screen With Envy (they're also great for balconies). Made from hard-wearing wood composite or weathering steel, they can be used to frame an alfresco dining area, hide an ugly view or simply give your wooden fence a bit of wow factor. They're available as panels, screens and with or without planters. Screen with planter, £280, screenwithenvy.co.uk
Out of sight...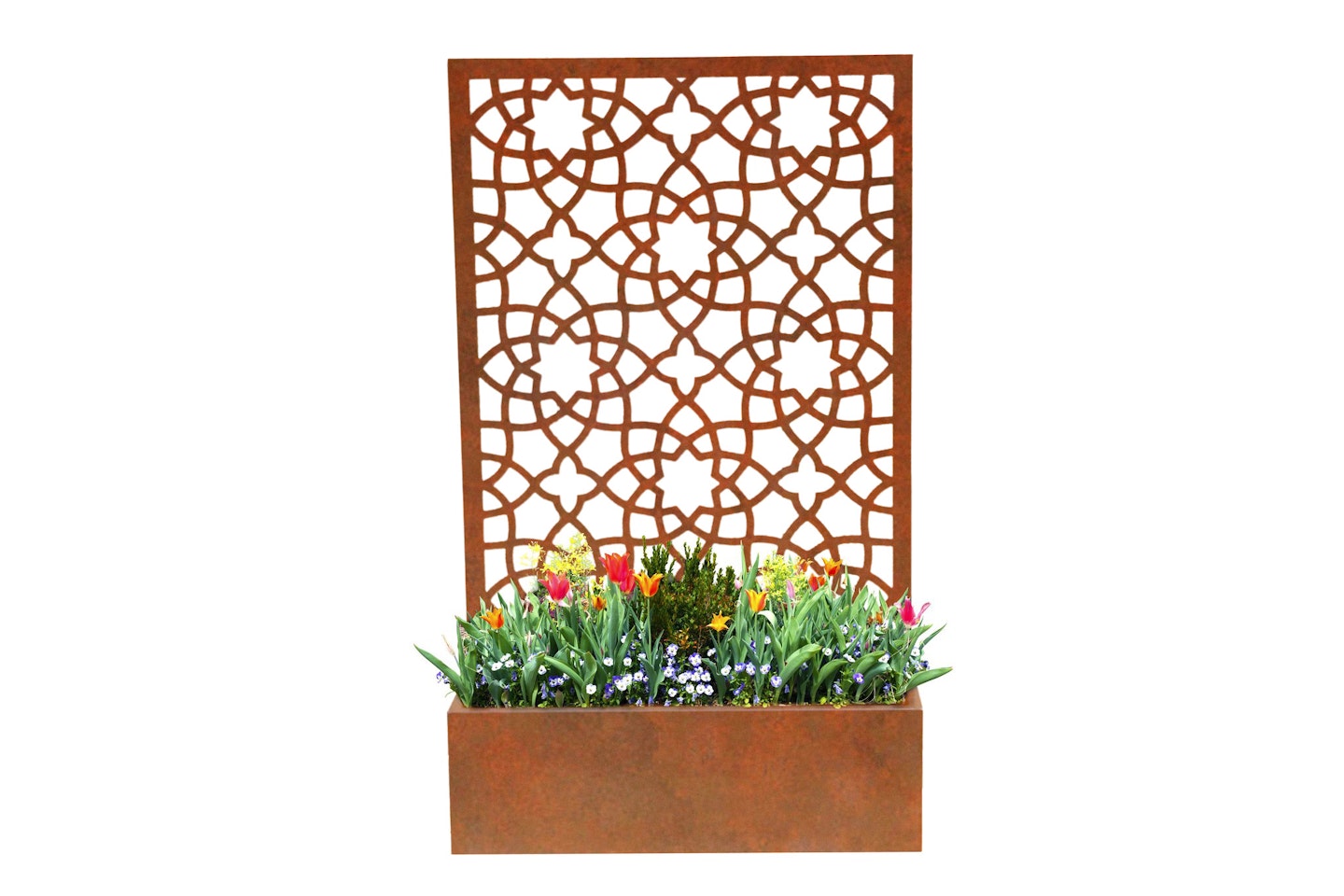 1 of 1
CREDIT: Screen with Envy
Screen with Envy
Add style, texture and happiness to your outdoor space with this beautiful planter by Screen with Envy. Just look at it... gorgeous.
Cocktail O'Clock
The outdoor bar is the latest hot garden accessory – Habitat has seen a staggering 568% rise in sales – and it's perfect for the holiday-at-home vibe. If the Tiki-style bar is not your thing, opt for a bar trolley that you can bring in out of bad weather. Gazebo beach bar, £350, Habitat
Cocktail O'Clock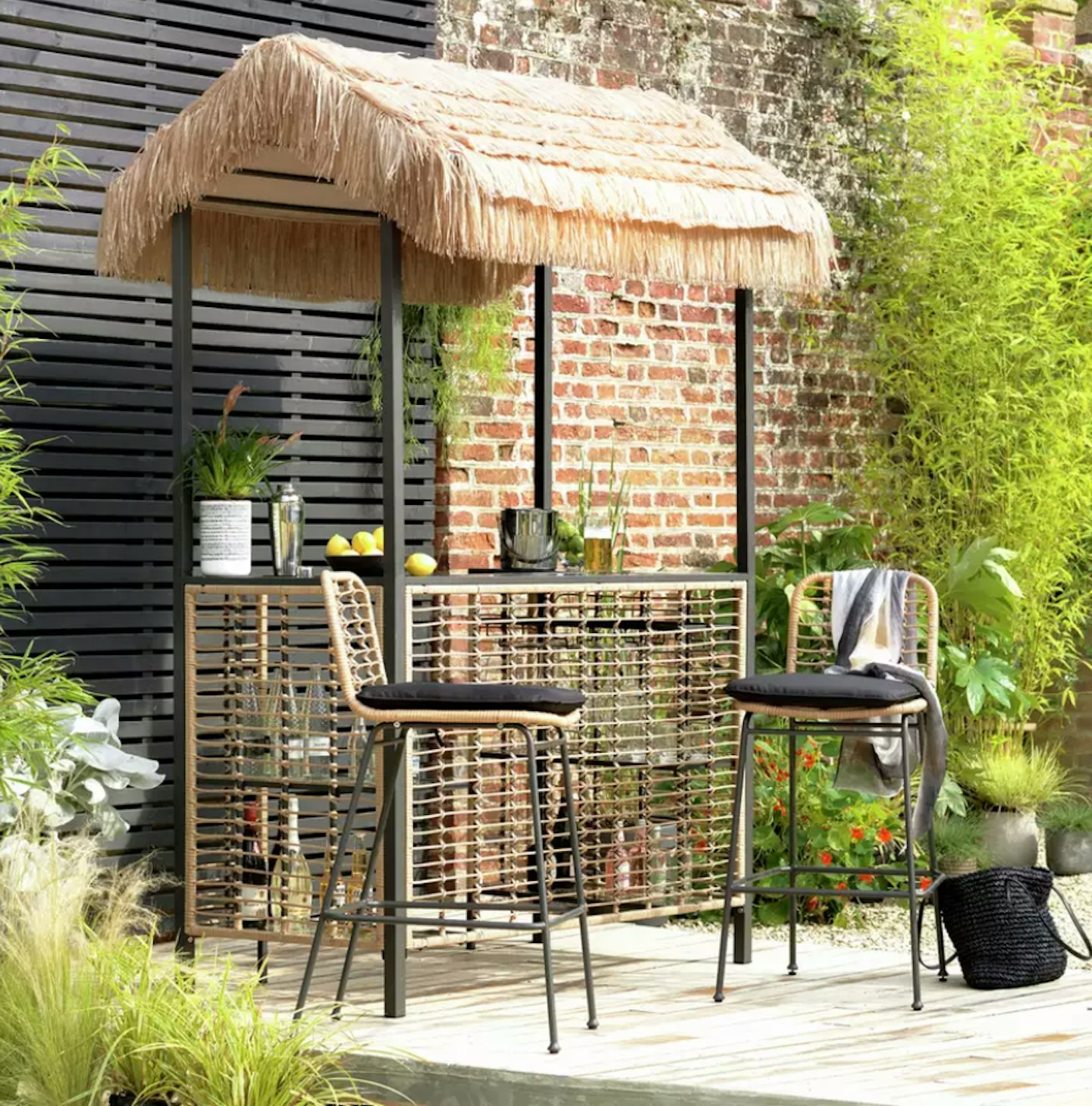 1 of 1
CREDIT: Habitat
Habitat