For many, office life is back in full force. After 23 months (!!!) of loungewear, hair masks, and "you're on mute", some of us are far too keen to say goodbye to virtual meetings and crappy home wifi.
Although, there's no denying that the sudden shake-up of our WFH routines can induce some anxiety. A little scroll on social media shows exactly how people are feeling about going back to work – a lot of crying memes and eulogies for the three-hour lunch breaks to the nail salon that are far too relatable.
Understandably, the return to the office after so long can be quite daunting. Tackling the dilemma of 'what to wear' and remembering how to engage in casual lift chat are discouraging enough, let alone the dreaded commute.
So, to make the big return feel less intimidating, we've put together a self-care kit of feel-good items to give us that positive boost throughout the working day. Even if that's just taking a moment to indulge in a delicious Chocolate Fudge Brownie from Fibre One, we've got you.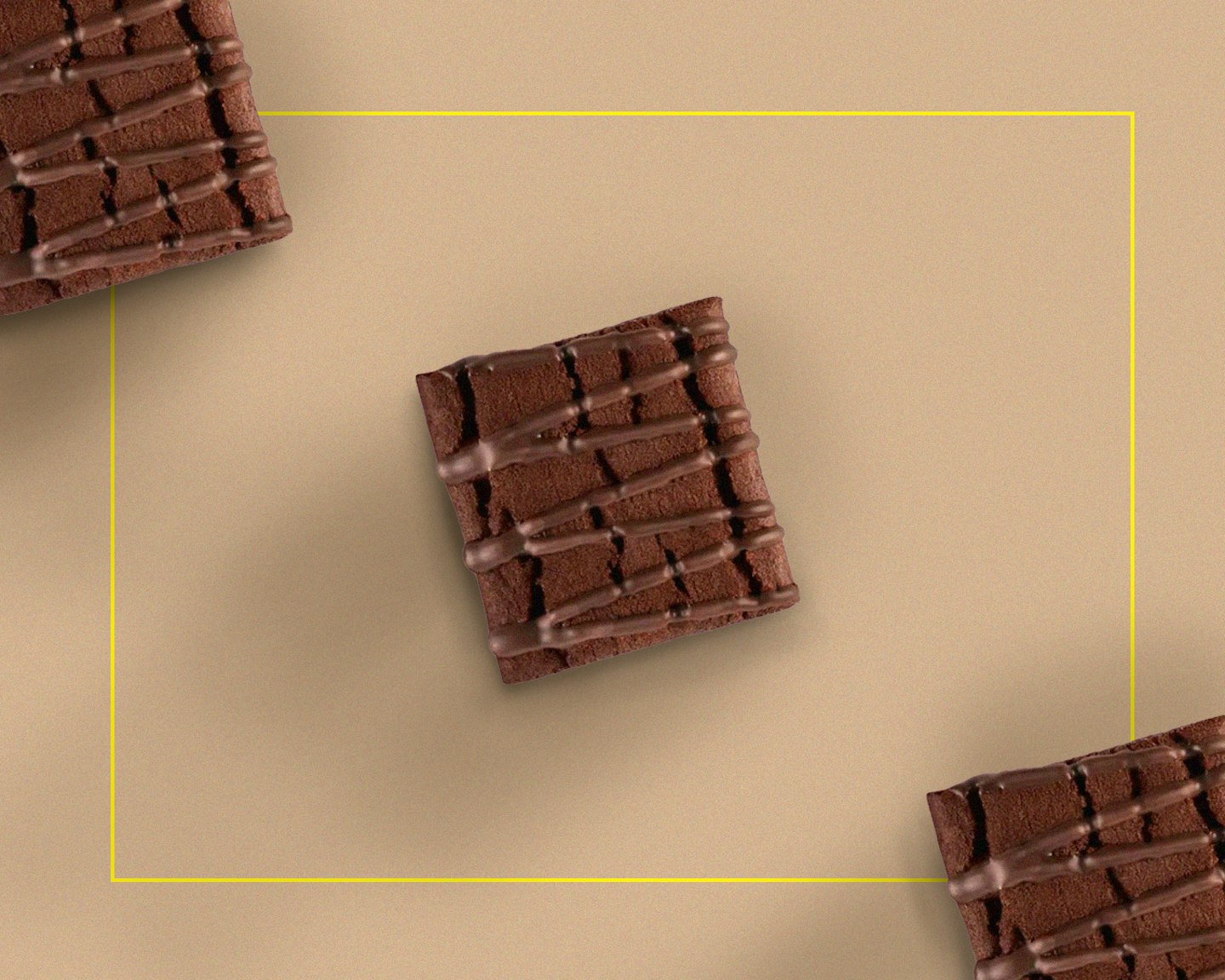 Here are the Five items we're packing into our bag for the week:
1. Reusable coffee cup
Let's face it, you're going to need a proper caffeine hit. The lukewarm, instant stuff from the office isn't going to cut it, so support a local café and treat yourself to a coffee lovingly made by a barista. Bringing your own cup is not only a sustainable option, but you can often get a discount too.
2. Personalised notebook
Remember that hit of serotonin when buying new stationery for the return to school? This is the grown-up version. We've swapped the sparkly gel pens for a new notebook, preferably personalised with your choice of colourway and guaranteed to make you look more productive in meetings… even if you're just having a doodle.
3. Trainers
The hustle and gossip culture of the office can be a bit overwhelming at first, so make sure you take time out and remove yourself from the noise. We recommend packing comfy shoes so you can keep up with the daily walks we've all been perfecting since lockdown one or sign up to a yoga class during lunch for ultimate Zen. Try a chewy Caramel Protein Bar from Fibre One for a little pick-me-up afterwards.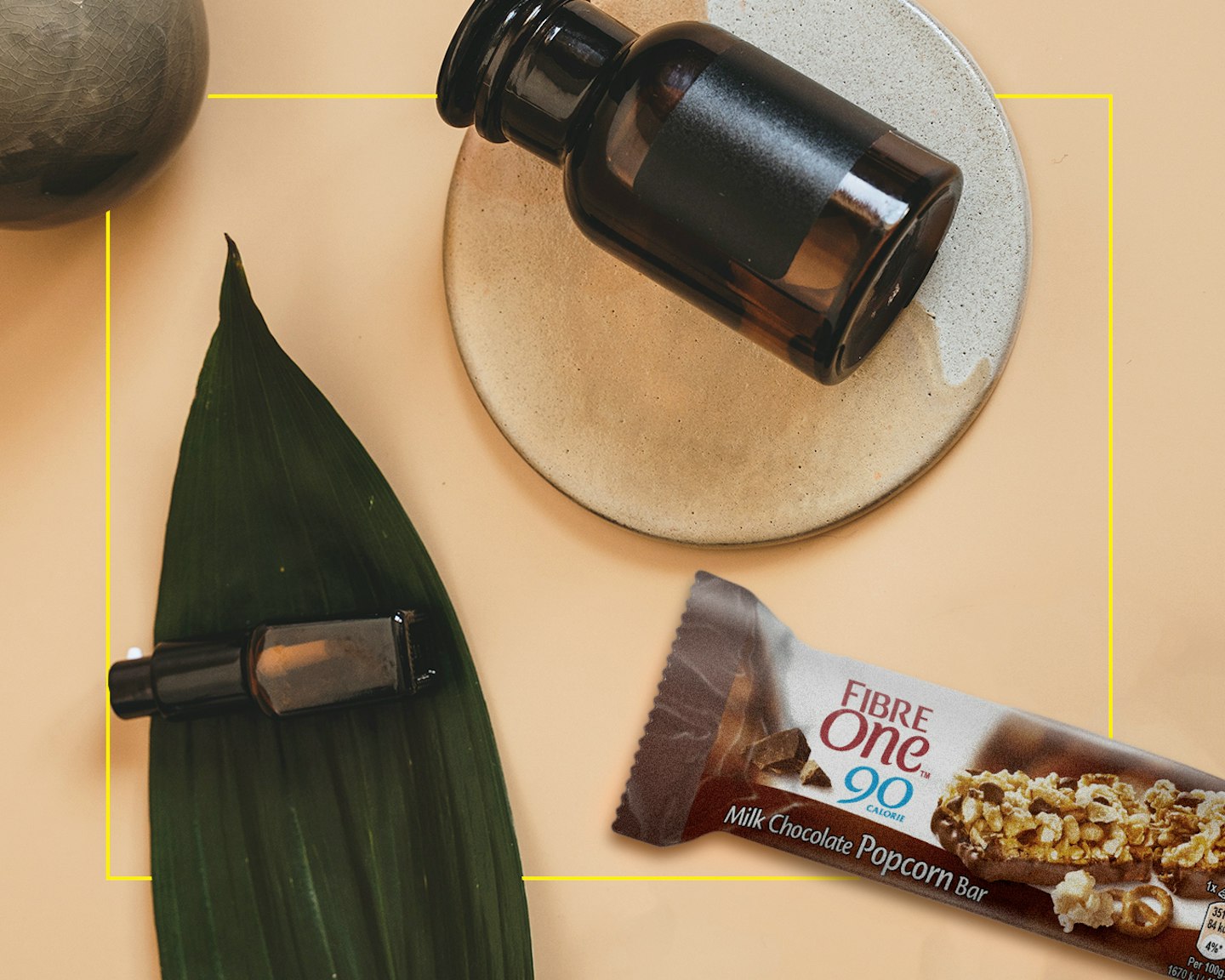 4. Essential oils
For when you need a little mood boost, aromatherapy can enhance your work environment whether you need to focus, de-stress, or purify the air. Dab a few drops onto your wrists for an instant uplift. Your mind and co-workers will thank you for the heavenly scent.
5. Indulgent snack
The 3pm slump hits differently when you're not in the comfort of your home. When your body is telling you that your energy levels are depleting, reach for a delicious snack that you can indulge in. Our go-to is a Fibre One Milk Chocolate Popcorn Bar with a mix of sweet, smooth chocolate and salty, crispy pretzels, it satisfies both savoury and sweet cravings. Being naturally high in fibre, it's a delightful, yummy treat full of nutritional value that combats any workday slump.
If that doesn't take your fancy, Fibre One have a huge range of tasty 90-calorie treats, from brownie and cake bars to popcorn and protein bars for you to indulge in throughout your working day. With their recent launch of the Crave Club, Fibre One are encouraging you to enjoy the little things that make your day brighter, even if you are at your desk. Get involved on their Instagram and join a community of like-minded people who are all about treating yourself when you need it most, especially when returning back to the office!