Summer might feel like it's ending before it began, but we've got news that will have you more excited than ever for the change of seasons: Costa Coffee's Maple Hazel range is back! The beloved drink selection - which includes a Maple Hazel Latte, Hot Chocolate, and Iced Latte - went viral last year when it became the new cult favourite autumnal drink everyone was ordering.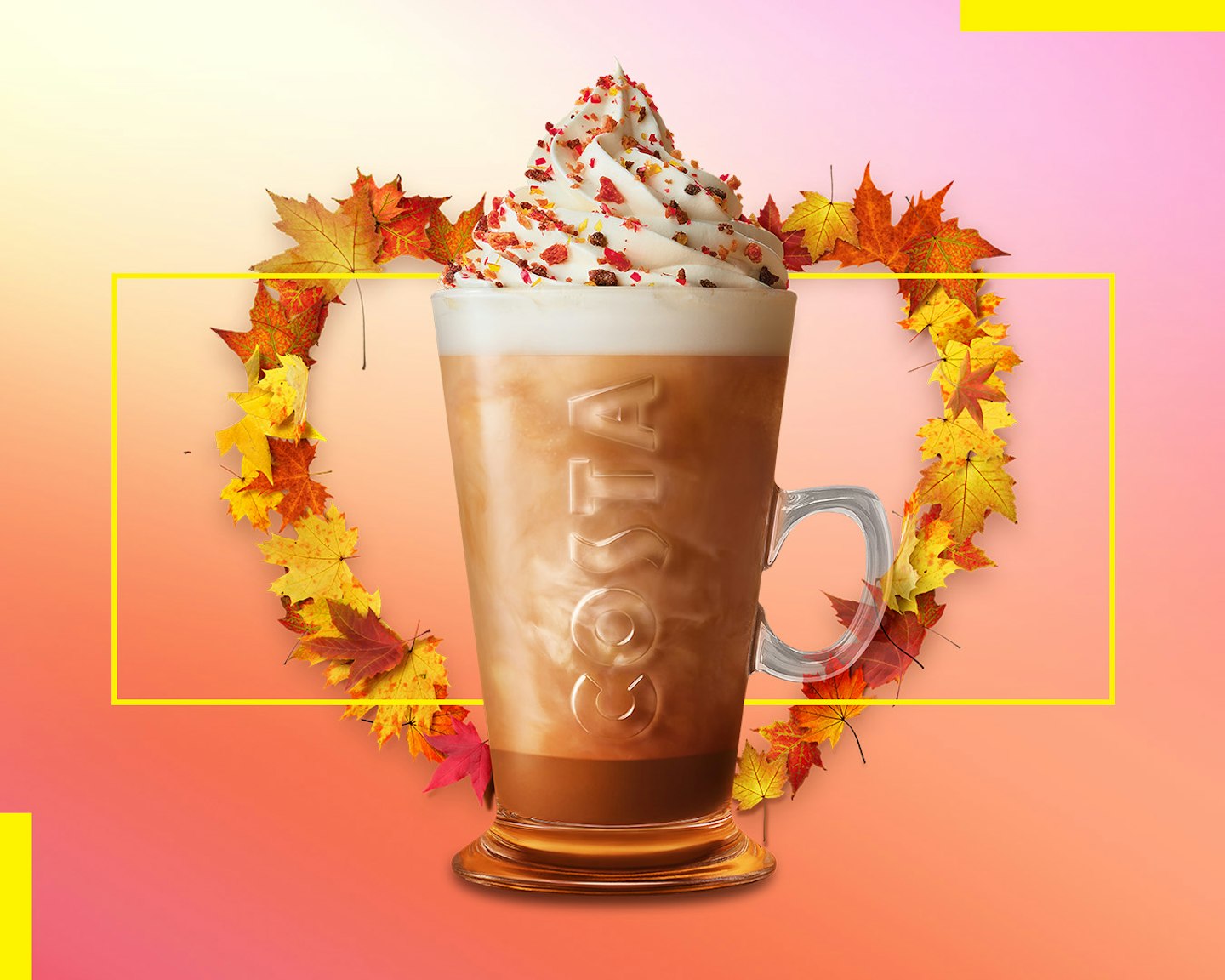 By everyone, we of course mean influencers everywhere, as the drink range became a trending topic on TikTok with countless videos made in its honour. Expect to see a similar trend this time around then, with the limited-edition range only available in the autumn months (*available in-store until the 1st November) Yes, this does mean you can finally match your coffee to your nails again for Instagram pictures – perhaps even your make-up now as the 'Latte Makeup' trend continues to reign supreme on social media.
Honestly, the social media content writes itself: pick up a Maple Hazel Latte, take your obligatory social media video with it, and feel ALL the cosy autumn vibes sipping on it during a screening of one of the three best movies of all time? Frankly, it's our girl's day out of dreams.
If you're yet to be introduced to the mouth-watering Maple Hazel range, allow us to give you the tea (or, rather, coffee?) on why it's so good. For the latte and Hot Chocolate, both drinks include roasted hazelnut flavour syrup and a luxurious maple sauce, topped with Light Whip and sprinkled with a delicate autumnal crunchy biscuit topping. Then, for the Iced Latte, the same flavour syrup and sauce is mixed with Espresso, topped again with Light Whip and crunchy biscuit topping. If we could write in the little 'chefs kiss' emoji right now, we would.
It's high time then to break up with your classic autumn drinks (that may or may not have become slightly cheugy as time has gone on, let's be real) and fall in love with the hot new thing: Maple Hazel. The change of the seasons calls for a fresh start in all areas of our life, your go-to coffee order is just one of them.
Download the Costa Coffee app today.