Coffee is the fuel of the nation. When we've got to get going, we go grab a coffee. When we need a break from the office, a therapy session with our bestie, or just five minutes of peace, it's all about that delightful first sip. Yes, coffee is the go-to beverage when we need a pick-me-up to put a pep in our step.
And we all have our favourite, whether it's a creamy latte, chocolatey mocha, cappuccino, macchiato, americano or espresso, the list is endless. However, we think we may have just discovered your new fave.
Tom Rawlinson – Head of Coffee Development at M&S Café – has recently revealed that M&S Café has been brewing something exciting, Magic Coffee™️ and it could turn out to be the biggest thing to happen to coffee in the UK since the launch of the flat white. Because, this is not just a coffee, this is a UK Exclusive M&S Magic Coffee™️. And we'll be surprised if this coffee doesn't leave you wanting more. It's the drink taking coffee capital of the world Melbourne by storm, and this is the first time you can find it on the UK High Street, and it will be available at all M&S Cafés.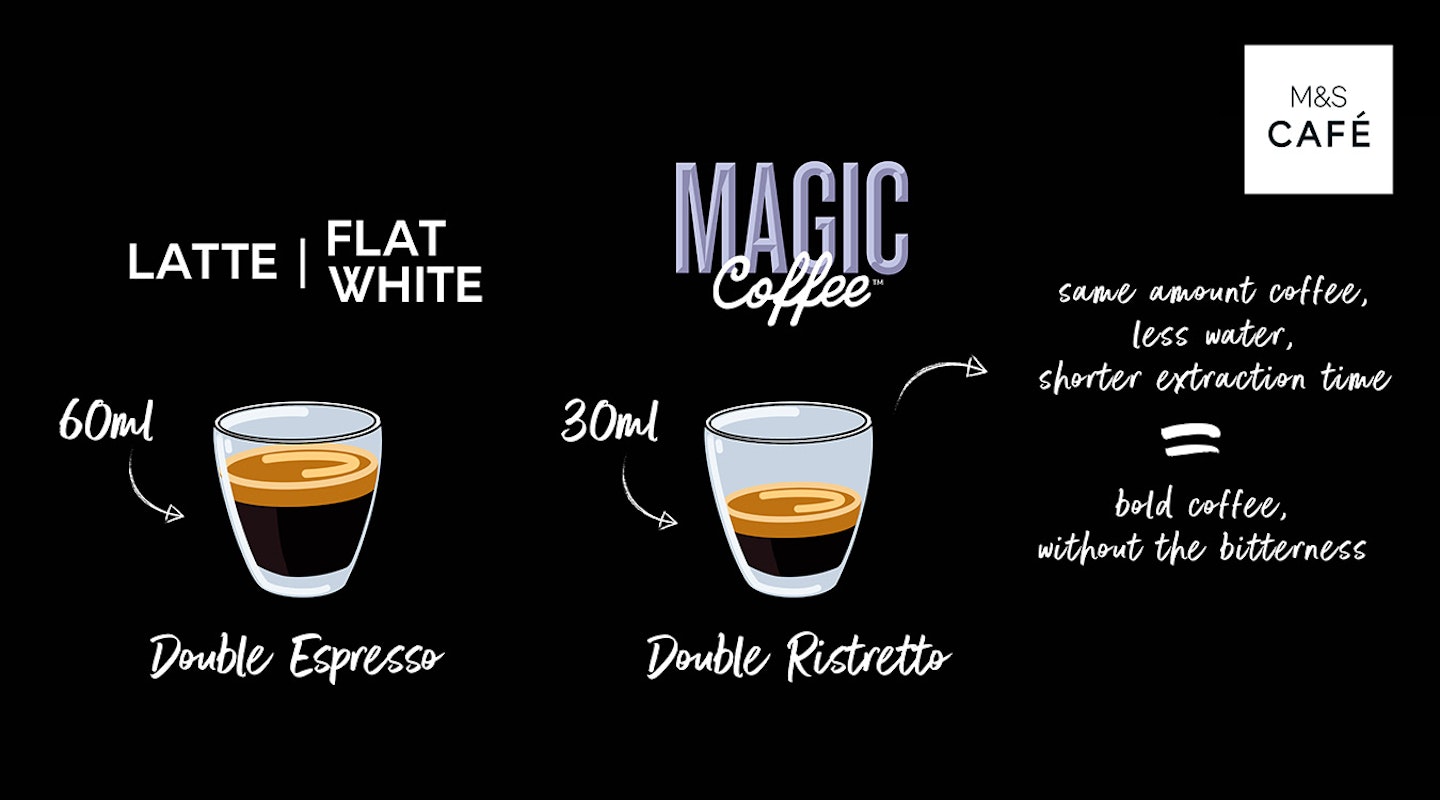 We went along to meet the team behind M&S Café's latest launch and find out what makes Magic Coffee™️ so magical.
"Magic Coffee™️is a bold coffee without the bitterness," explains Tom Rawlinson for M&S. "It is perfectly balanced, with velvety steamed milk. It's made with a double ristretto, topped with the perfect amount of velvety steamed milk. It's a short coffee drink (6oz), but without the bitterness, as ristretto is less bitter than an espresso".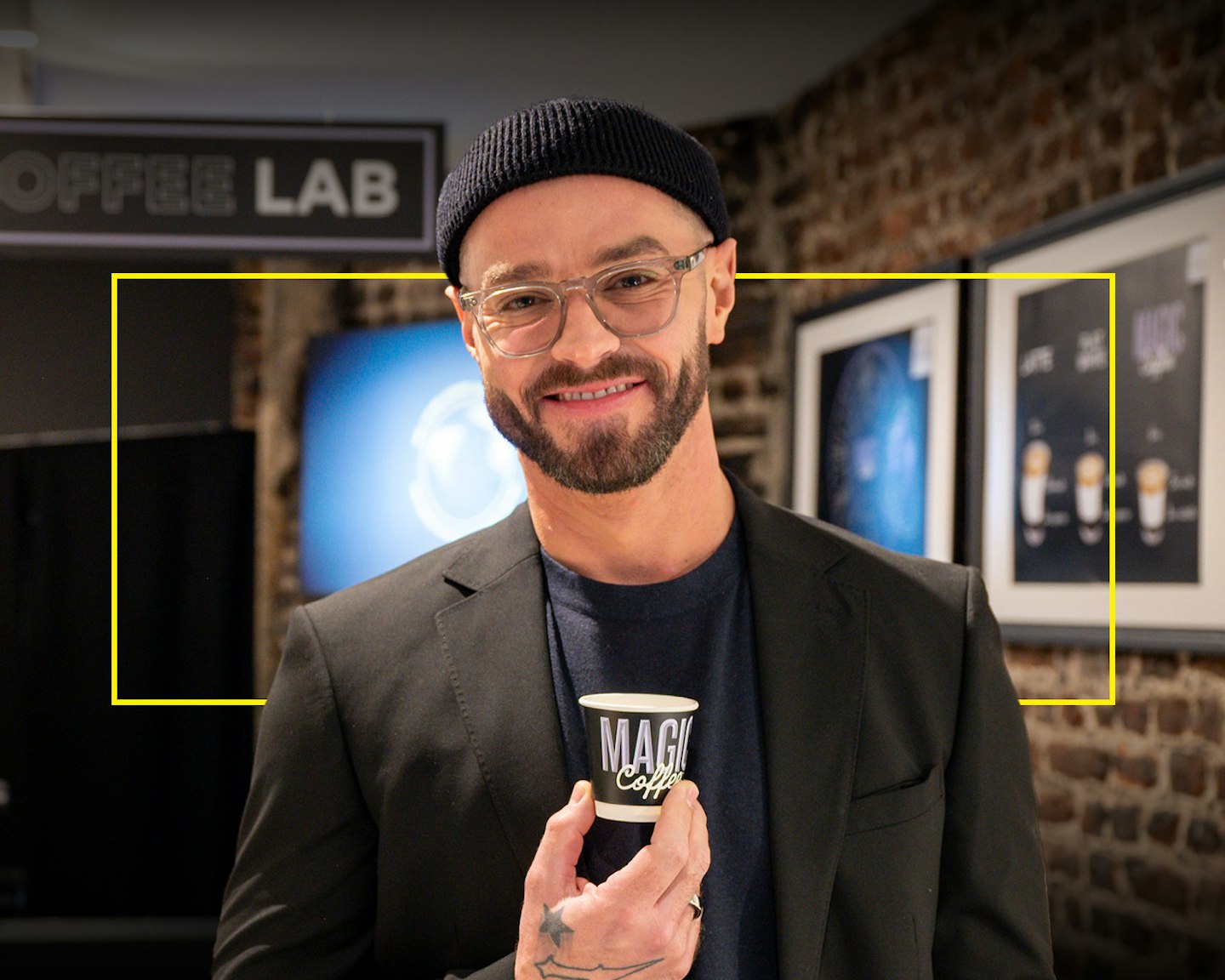 M&S is famed for their quality and taste, whether it be fashion, homeware, or now coffee. And what better than to roam the rails, taking in their SS23 collections, and then stop at the M&S Café for a Magic Coffee™️ and a hearty brunch.
Good food is always on the menu at the M&S Café, which offers brilliant brunches and lunches, sweet treats and more. The barista-made hot drinks are certainly too tempting to miss. And, if you're not a coffee lover, why not try the Percy Pig Slushee made with real fruit juice – what's not to love? It's an M&S thing.
We'll see you there, ours is a Magic Coffee™️.
Magic Coffee™️ is now available at your nearest M&S Café. Be one of the first to try it.