Yes, Pancake Day is great. But, frankly, we shouldn't all have to wait for one day of the year to enjoy the best breakfast on the planet. London is filled with tonnes of amazing locations to get classic crepes, American stacks and savoury alternatives and we've done the (really hard) job of taste testing them all so you can get the best pancakes that the city has to offer. Keep reading to see what we found...
The Book Club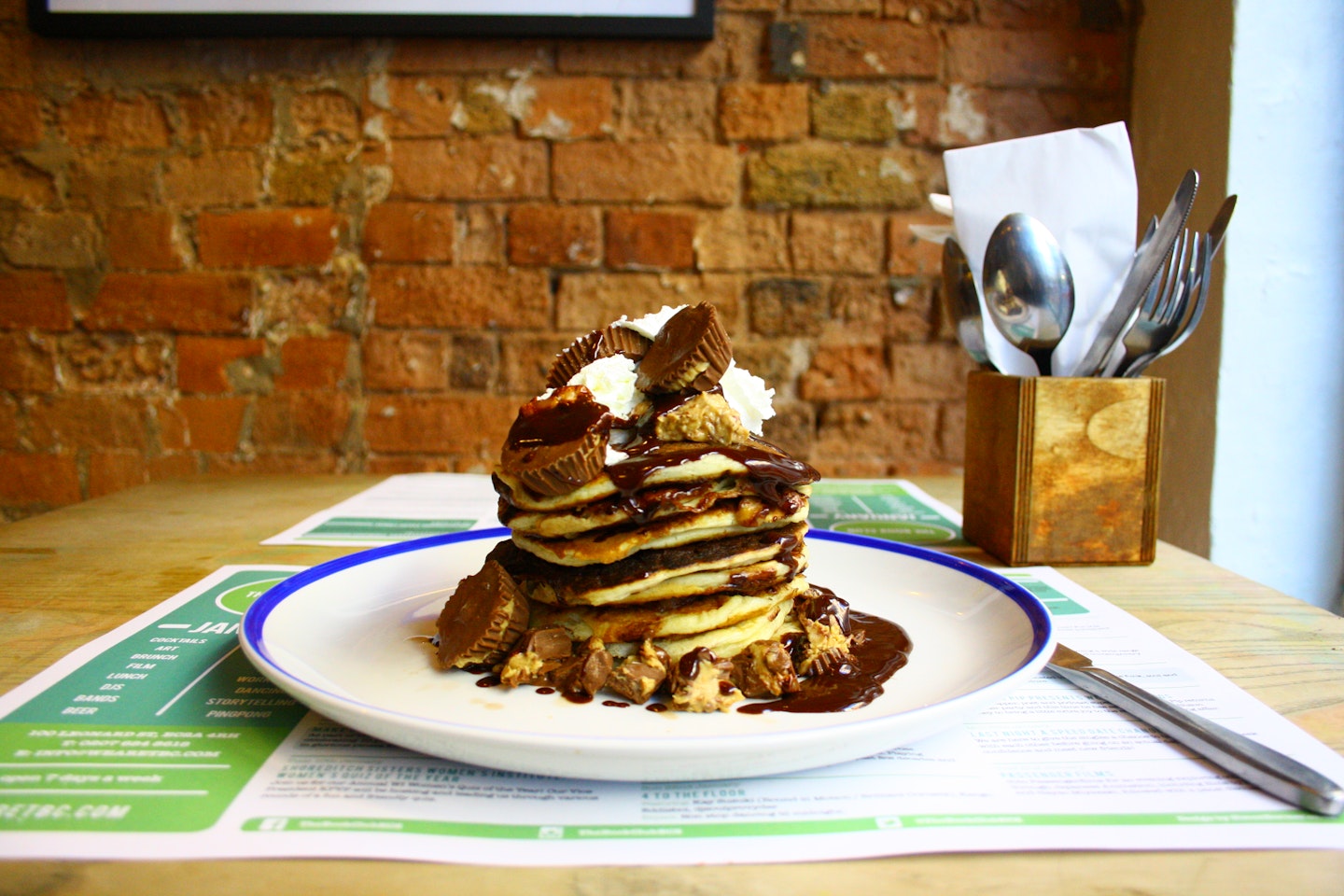 The Shoreditch based bar is hosting an all-day pancake party with a special menu of savoury and sweet pancakes. Nothing like the simple lemon and sugar pancakes you might make at home, Book Club's line-up includes both Pina Colada and Peanut Butter Cup themed pancake extravaganzas. For those with a more savoury tooth, there is also the Mac N Cheese Pancake Sandwich or the Whisky Maple Syrup Pulled Pork Pancakes.
Where The Pancakes Are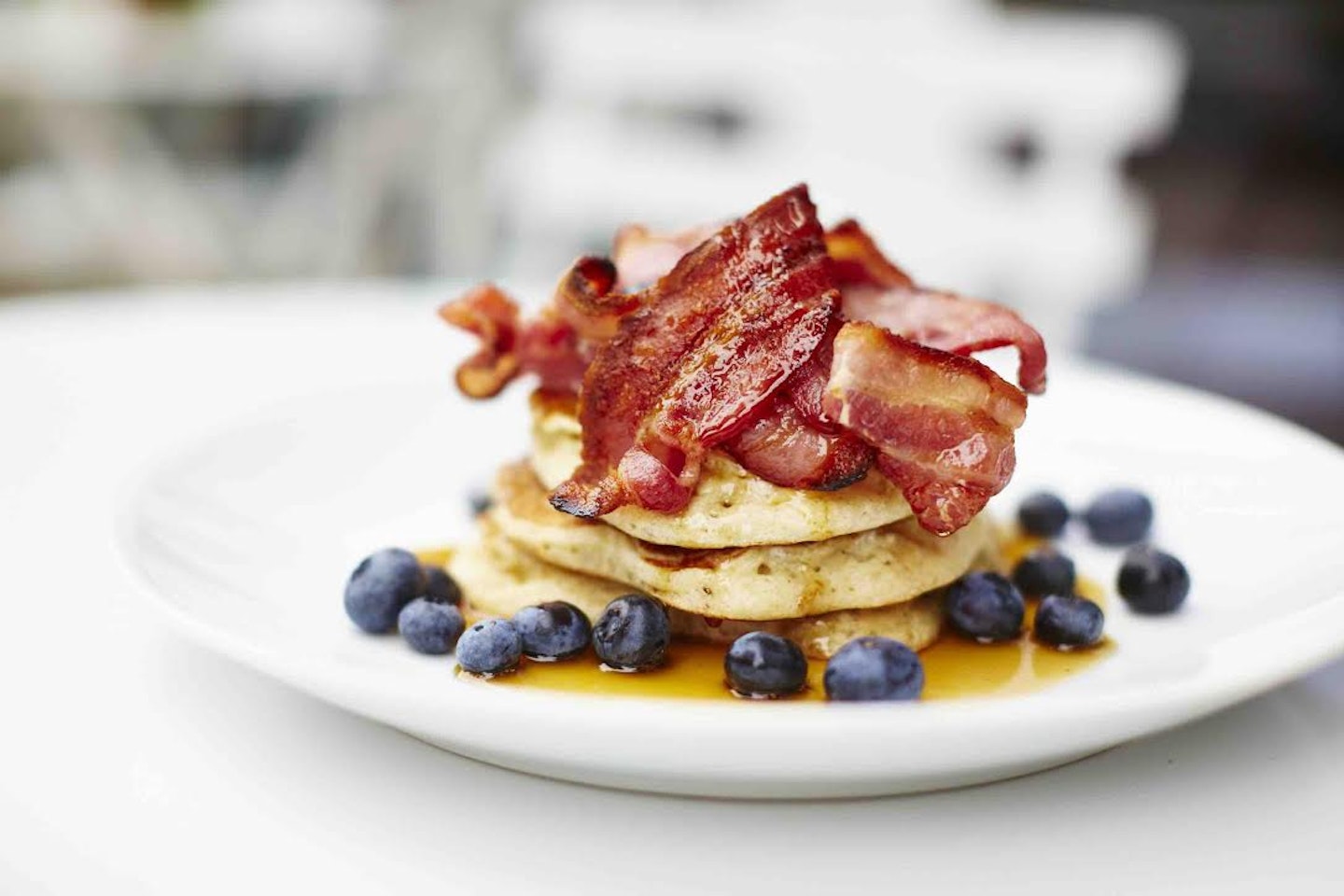 This hip pancake haunt located in Southwark's arches runs pancake races and prizes for the highest flippest when pancake days rolls around. But, until then, we recommend getting involved with the strawberry, lemon zest, mint and cream menu offering for a fresh take on the sweet pancake stack.
Christopher's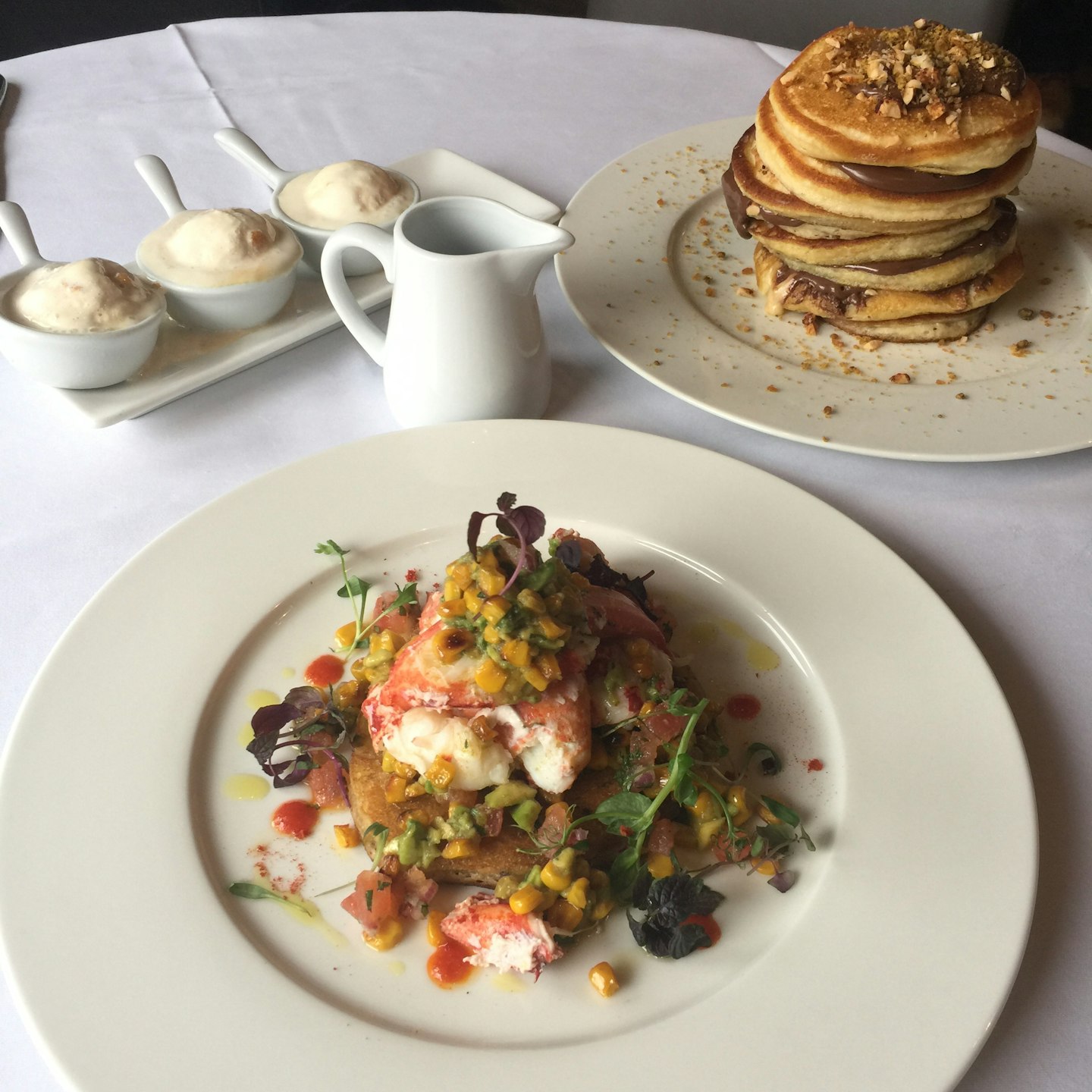 Covent Garden's Pancake King are serves a grilled lobster pancake and a ginormous nutella pancake that serves four people - both widely decadent and seriously Instagrammable. If that doesn't get your mouth watering, you can also make your own thanks to the popular 'Build Your Own Pancakes' menu - bacon and ice cream anyone?
The Breakfast Club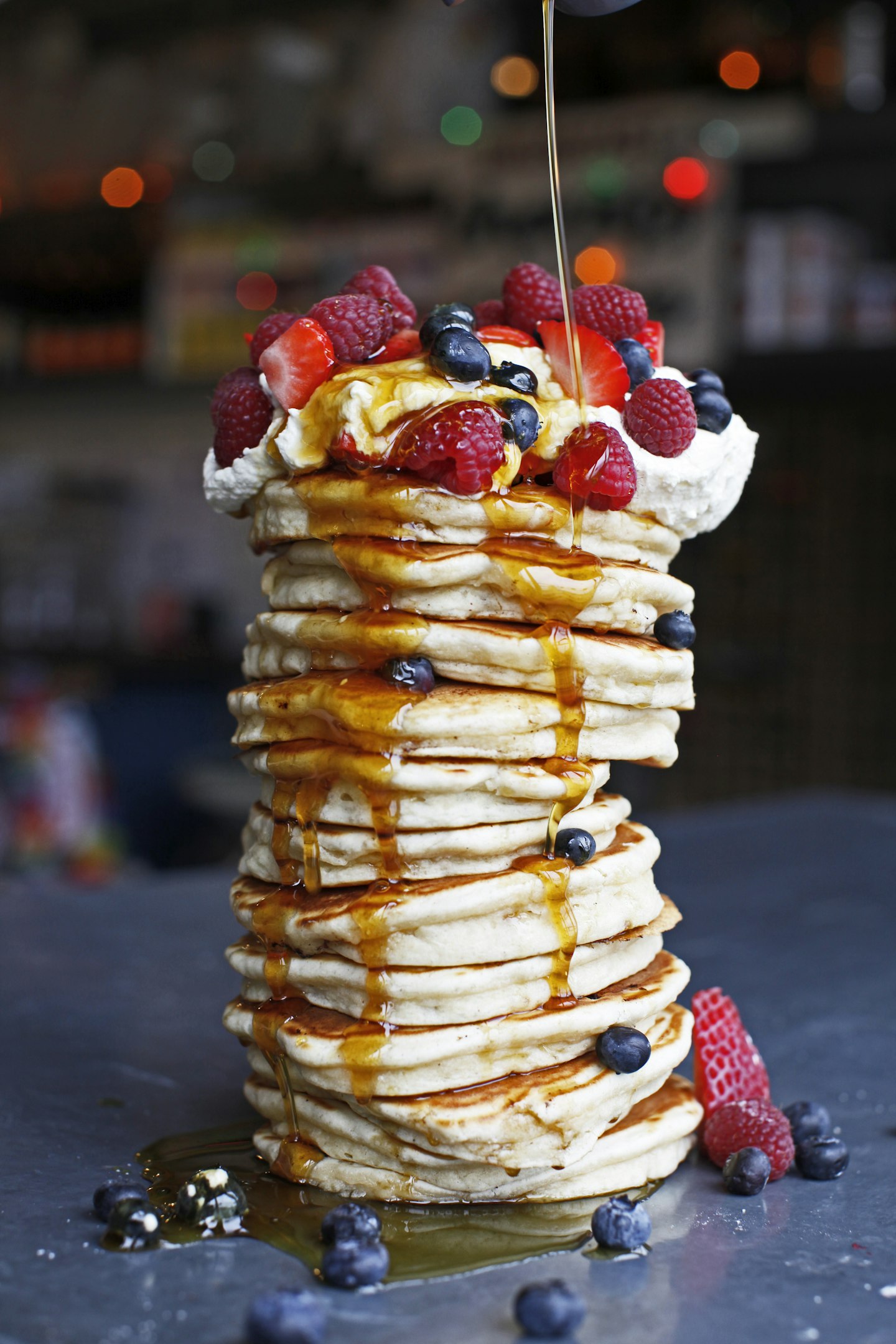 Acclaimed London brunch spot, The Breakfast Club cook up endless culinary creations all based around pancakes. On pancake day, if you're particularly hungry there's an annual pancake challenge where you attempt to eat 12 pancakes in 12 minutes - if you do it, the pancakes are on the house, if not, you donate £20 to charity. Elasticated waist bands at the ready…
Chez Lindsay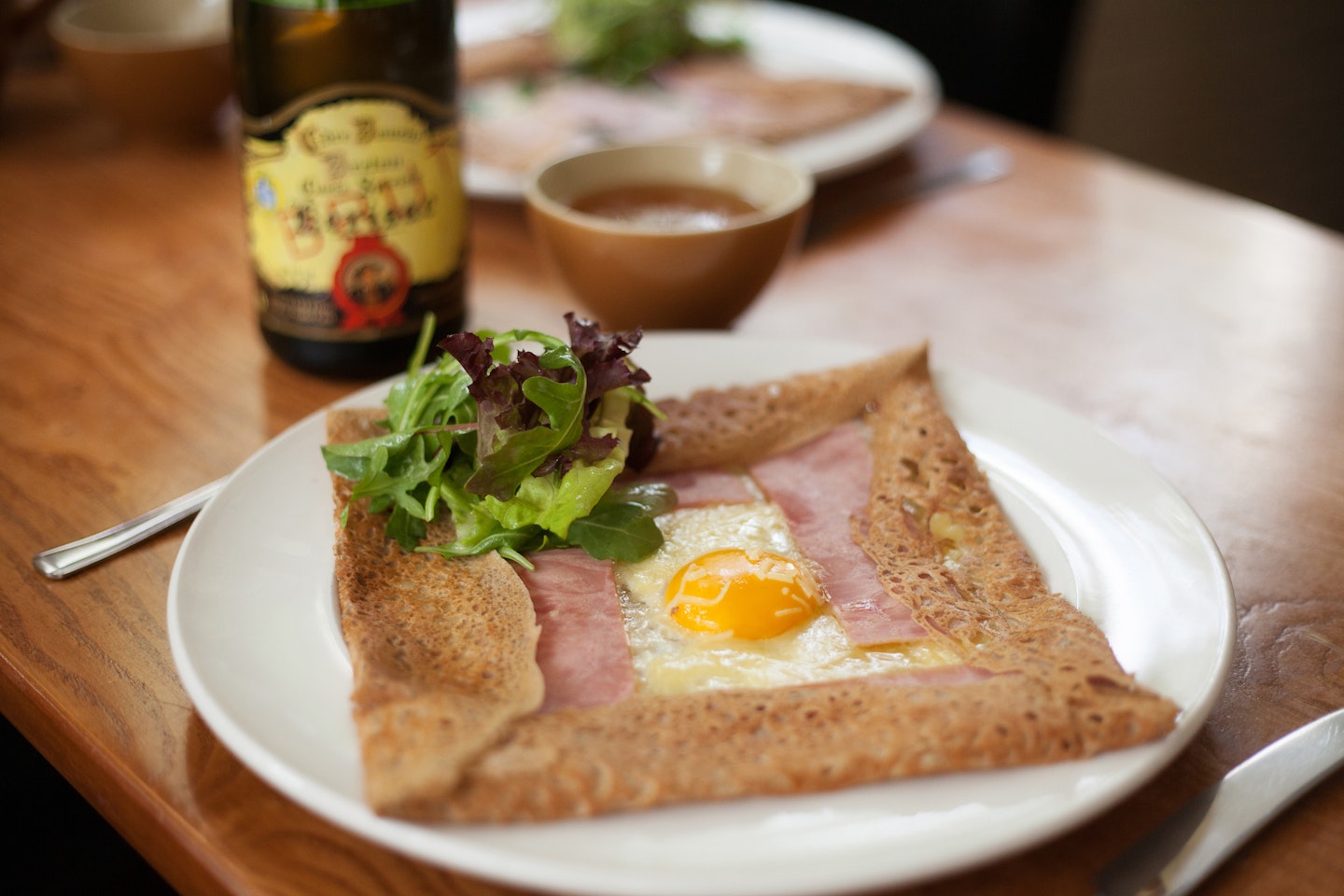 For a French twist, head to London's best creperie, Chez Lindsay. They have been serving up their authentic savoury galettes and sweet crêpes for over twenty years and offer savoury and sweet options to keep everybody happy. Yum.