Christmas is approaching faster than Santa on his sleigh. The house is decorated. The gifts wrapped (well most of them). The tree is twinkling. Now for the best bit…the food.
Whether you have relatives coming for lunch, friends popping by, or a full-blown party to plan, it's time to eat, drink and be merry.
And if you want to be the perfect host and chef, you may be looking for some inspiration in the menu department. With a little imagination and a few good ingredients, you can surprise your guests and turn the usual hum drum Christmas dishes into delights. And you won't need a Michelin star to impress.
Simply look for modern twists on festive favourites. Maybe consider a plant-based alternative to your traditional turkey. Or let the side dishes take centre stage for once and spice up your veggies and trimmings. And who could say no to a slice of sloe gin-infused Christmas cake?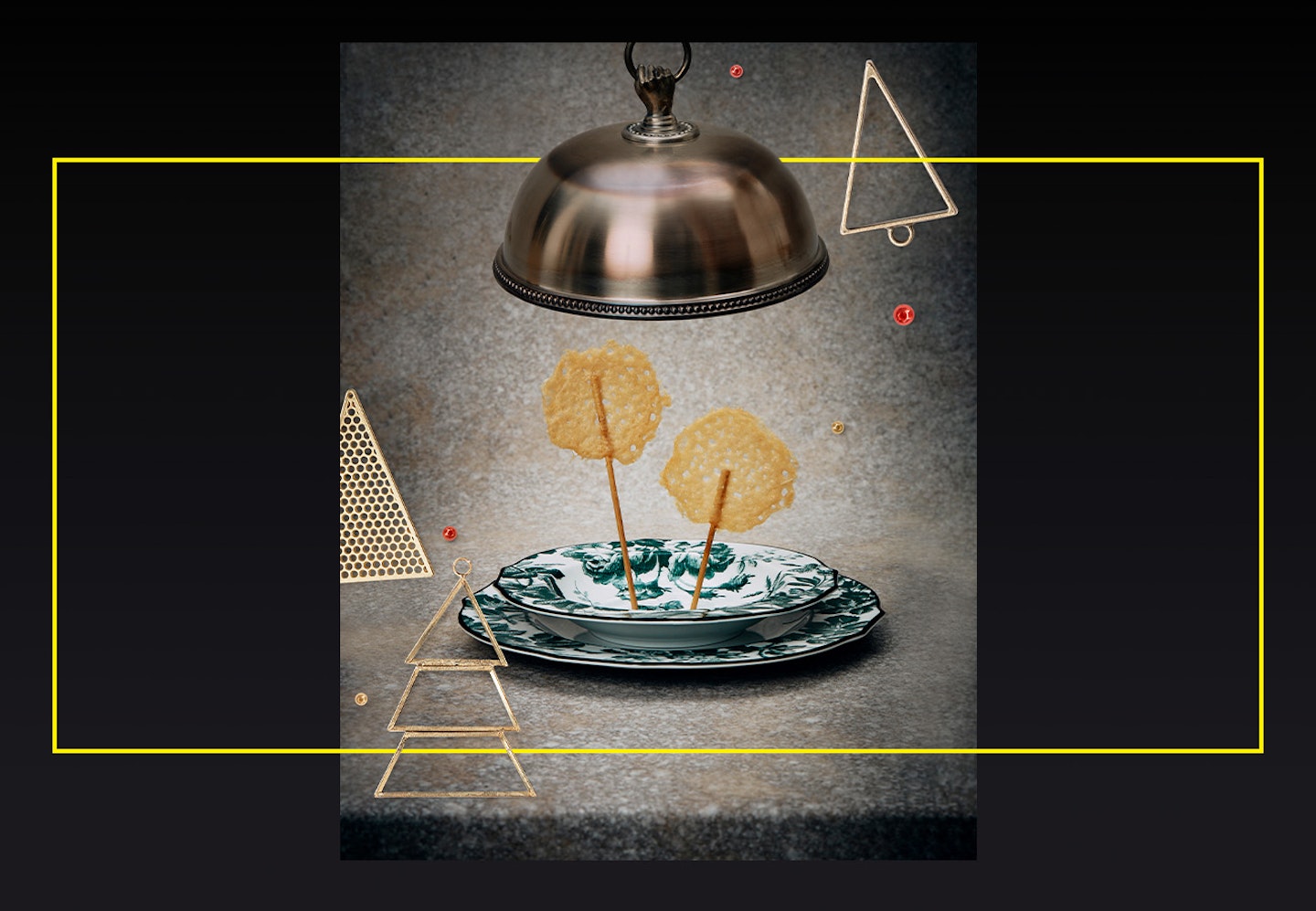 When it comes to exciting food, it's all about ingredients. And we've discovered one that manages to bring together just about everyone, and compliments almost every recipe. Grana Padano. It's no wonder that this is the most consumed PDO cheese in the world.
PDO stands for Protected Designation of Origin, foods awarded this status must be uniquely made within a particular region or area. For example, French champagne or Columbian coffee.
Originating in the Po River Valley in Northern Italy, Grana Padano is made exclusively from raw milk, but the production process makes it possible to obtain a naturally lactose-free product. The process of making Grana Padano is strictly defined by the regulations controlled by the Consortium for the Protection of Grana Padano Cheese, which brings together producers and seasoners, and the CSQA, a third-party certifying body. This is one very special cheese, and you can taste it. It is delicious. It also has a long history, dating back to the 12th century when Cistercian monks began to make it.
Perfect for adding flavour to soups and vegetable purees, Grana Padano is a very versatile cheese. Scatter a few shavings over your risotto or spag bol. Add a little to prosciutto salad. Or just grab a chunk and butter a biscuit. A cheese board is never boring. And could anything be nicer (or easier if unexpected guests arrive) than cheese and wine?
Grana is Italian for grainy and describes the cheese's flaky texture perfectly. Subtly salty and with a gentle nuttiness, it's the perfect Christmas cheese.
Grana Padano is rich in many nutrients too, including vitamins B12 and A, zinc, and selenium. It also boasts a high calcium content and is rich in protein.
If you haven't already tried Grana Padano, we've put together two easy ideas to serve as appetizers or entrees for the holidays. So, get ready to impress…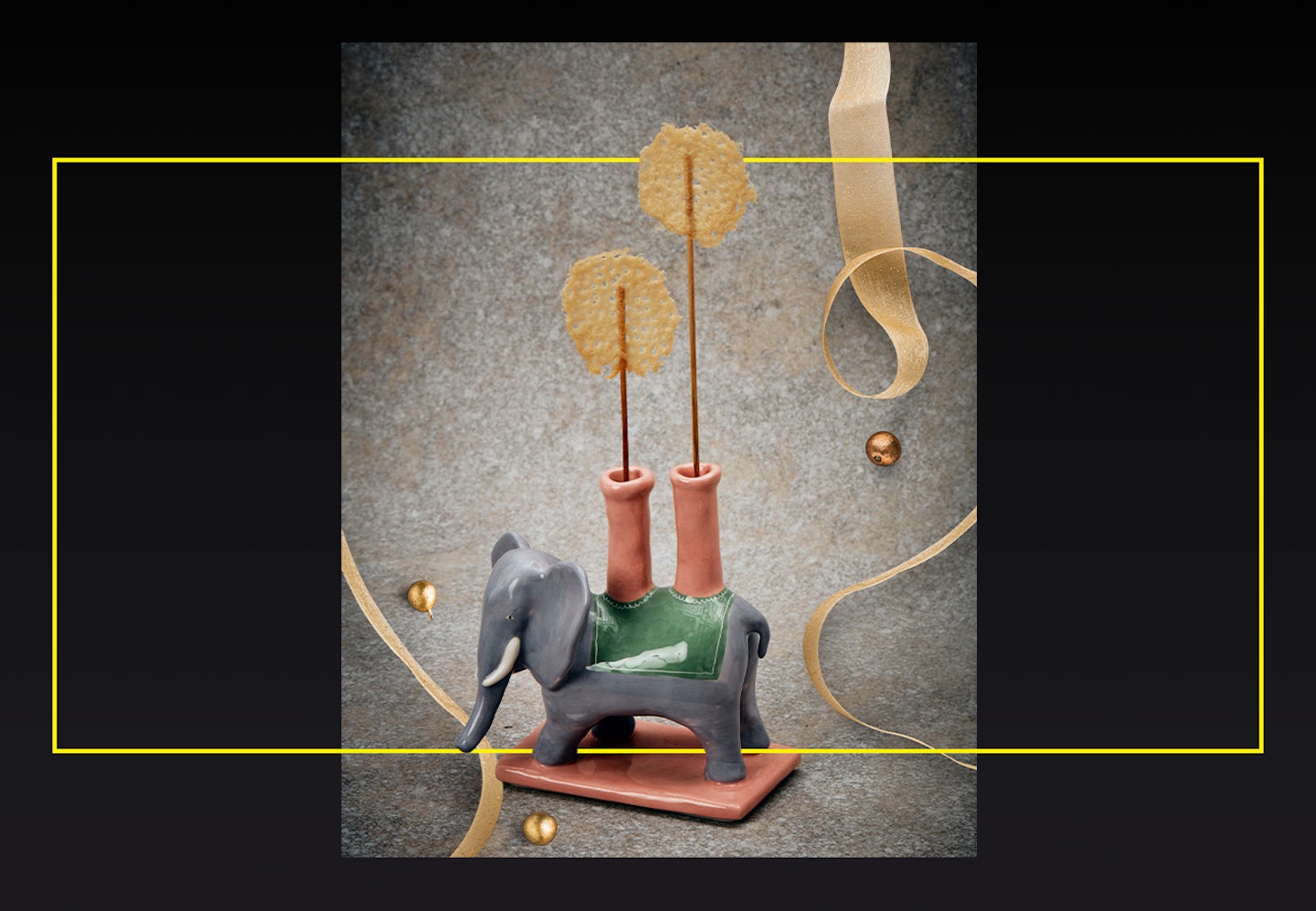 Christmas Tree Tasters
These simple Christmas tree savouries are quick and easy to prepare. Roll out puff pastry and sprinkle with grated Grana Padano cheese. Add slices of cooked ham on top. Then cut into strips with a knife and using a skewer fold them over themselves so that they take on the appearance of Christmas tree branches. Brush with a beaten egg, sprinkle with grated Grana Padano cheese and bake in a preheated oven at 180°C for 15 minutes until they are cooked and golden. Delish.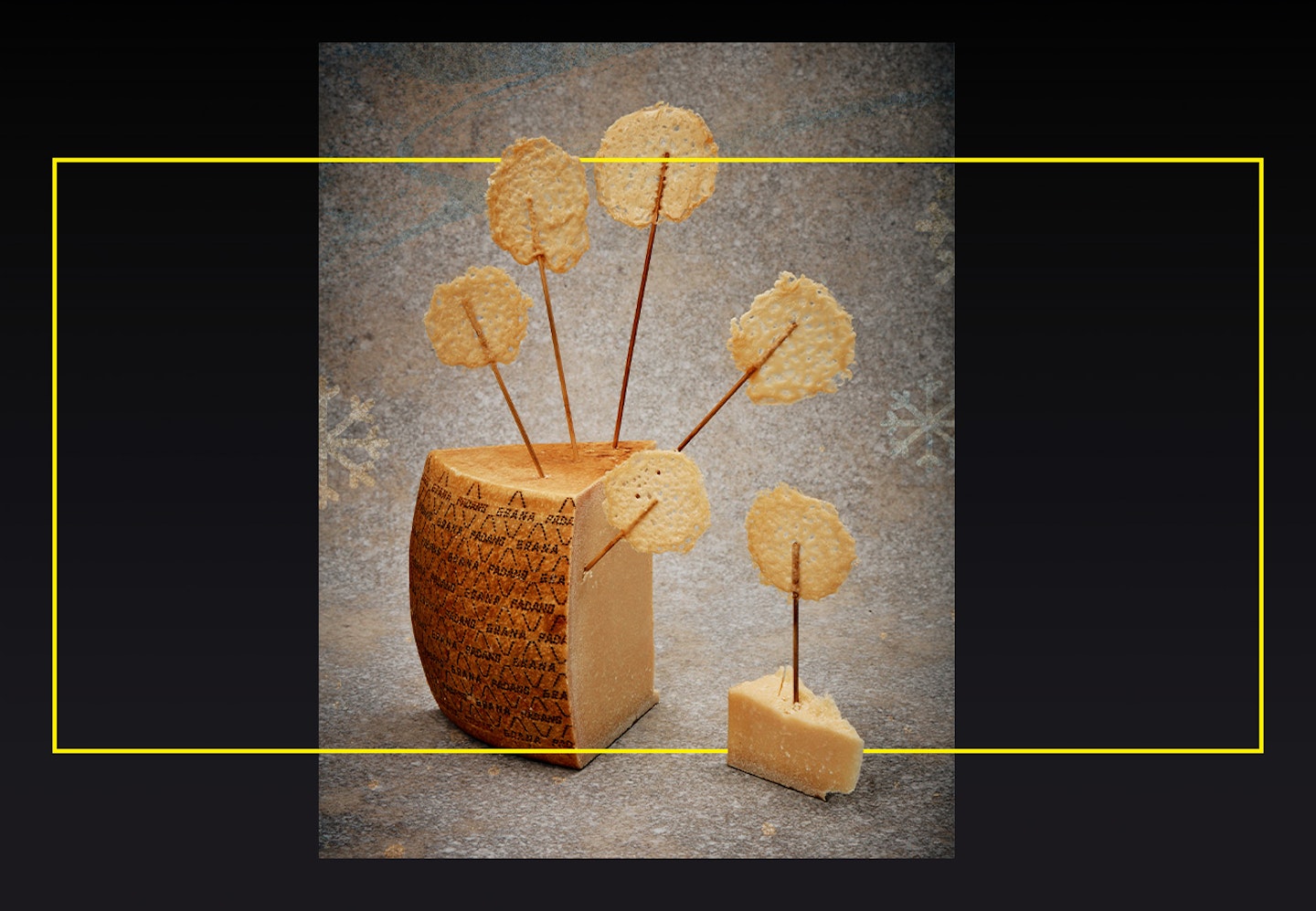 Jolly Lollipops
It couldn't be quicker to make these (lactose-free and gluten-free) lollipops. First grate Grana Padano cheese, add a sprinkling of poppy or chia seeds. Cover a baking sheet with baking paper and spread the cheese to give the shape for your lollipops (make sure the layer is not too thin or too thick). Next, place a skewer in the centre of each lollipop and top them with more grated Grana Padano. Bake in a preheated oven for 5 minutes at 200°C. Once taken out, wait for the cheese to cool completely before taking them off the baking paper.
Enjoy, and Buon Natale. For more recipes and inspiration, visit Grana Padano.