Cast your mind back to the second term of your first year at university. You've just settled into some semblance of a student lifestyle, drinking too much and studying too little and living your best budget life. It's a time of hangovers, instant noodles and very little work.
You get hungry and you decide it's dinner time – that's if meals actually corresponded to a specific time of day. You trudge to the kitchen and open the fridge. Nothing, save for your housemate's left over pasta bake that you got in trouble for drunkenly eating after a night out a few weekends ago. You open your cupboard only to find an unnecessary number of condiments and an open box of stale Frosted Flakes.
You have a rummage around, unsure of what you're hoping to find on the wrong side of student loan day and then you see it. A slightly torn packet of Super Noodles withering in the deepest, darkest corner of your kitchen cupboard. A muddled wave of relief and dread washes over you as you reach out for it knowing that, well, at least you've got dinner today but, shit, even your uninitiated palate knows that those flavour packets somehow manage to make your sad, sad dinner even more bland.
Sounds all too familiar really, doesn't it? Especially now, as the cost of living crisis is making us tighten our purse strings again. But instant noodles need not be that bad, you know. Sure, it involves being able to find one or two other ingredients in your kitchen cupboard, but with minimum effort you can turn the world's saddest dinner into a masterpiece. Really. Here are some of our favourites...
7 Easy Instant Noodle Recipes - Grazia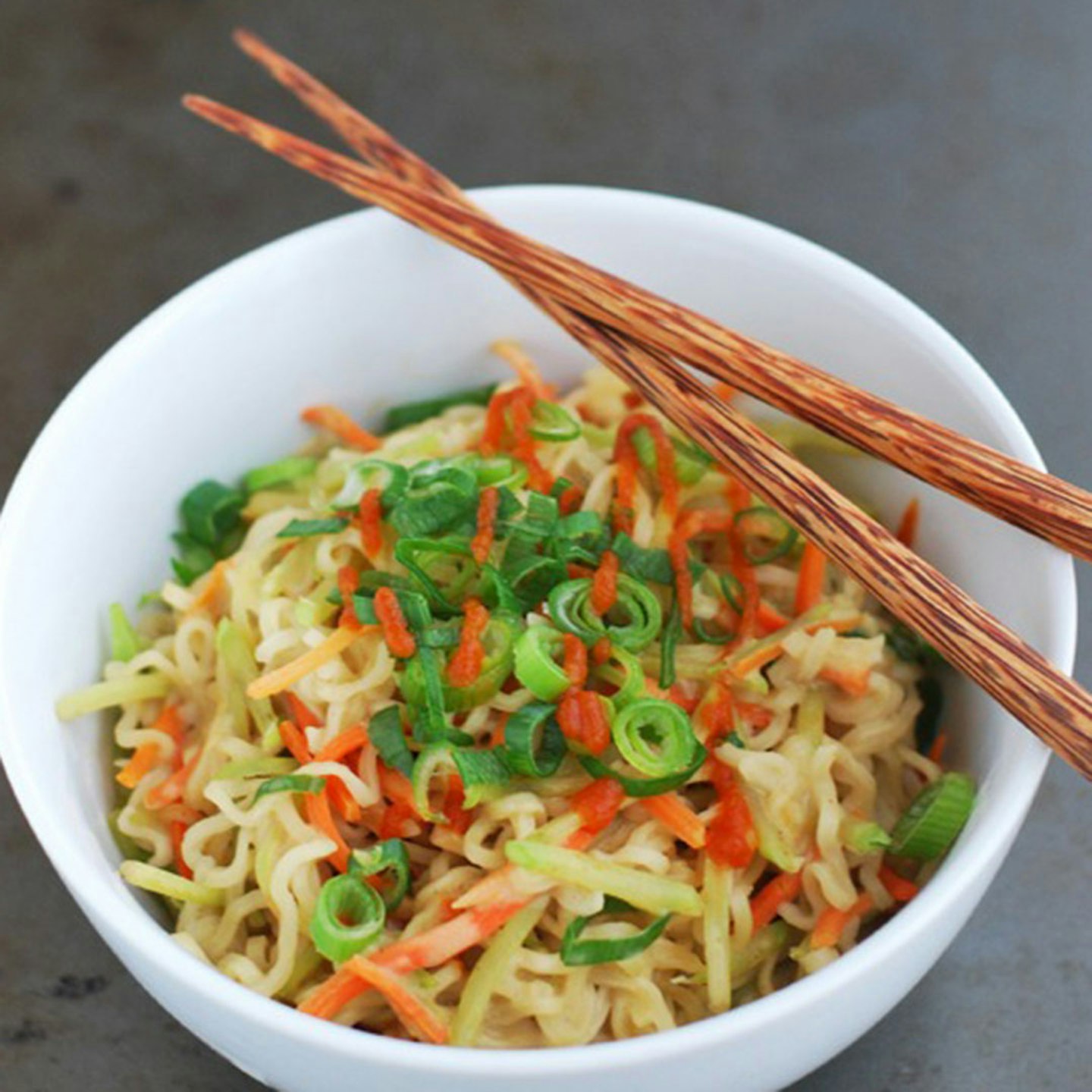 1 of 7
1. Peanut Butter And Broccoli Noodles
Two tablespoons of peanut butter go a long way. If you follow the Culinary Mama's recipe and combine your PB with some broccoli slaw (basically just some shredded broccoli), some spring onions and a splash of Sriracha (obvs), you've got yourself a yummy meal in literally 10 minutes. Or less. Depends how quick you chop...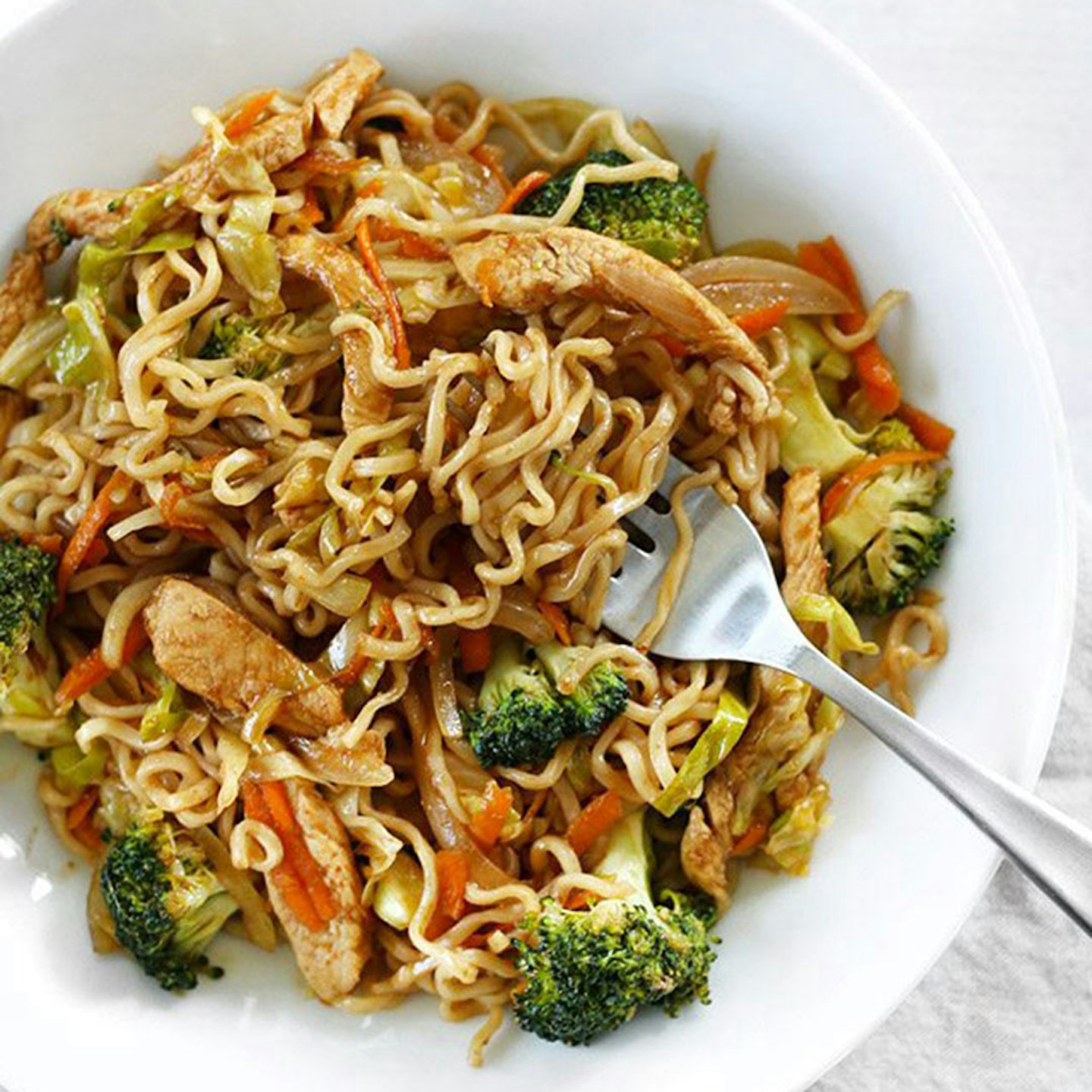 2 of 7
2. Instant Noodle Chicken Yakisoba
It goes without saying that you're not going to make an authentic yakisoba out of a packet of 30p broken noodles, but the recipe on Budget Bytes isn't all that far if that's what you're craving. Double check that you've got all of the condiments though because it'd be gutting to get half way only to find that your housemate finished the last of the soy sauce.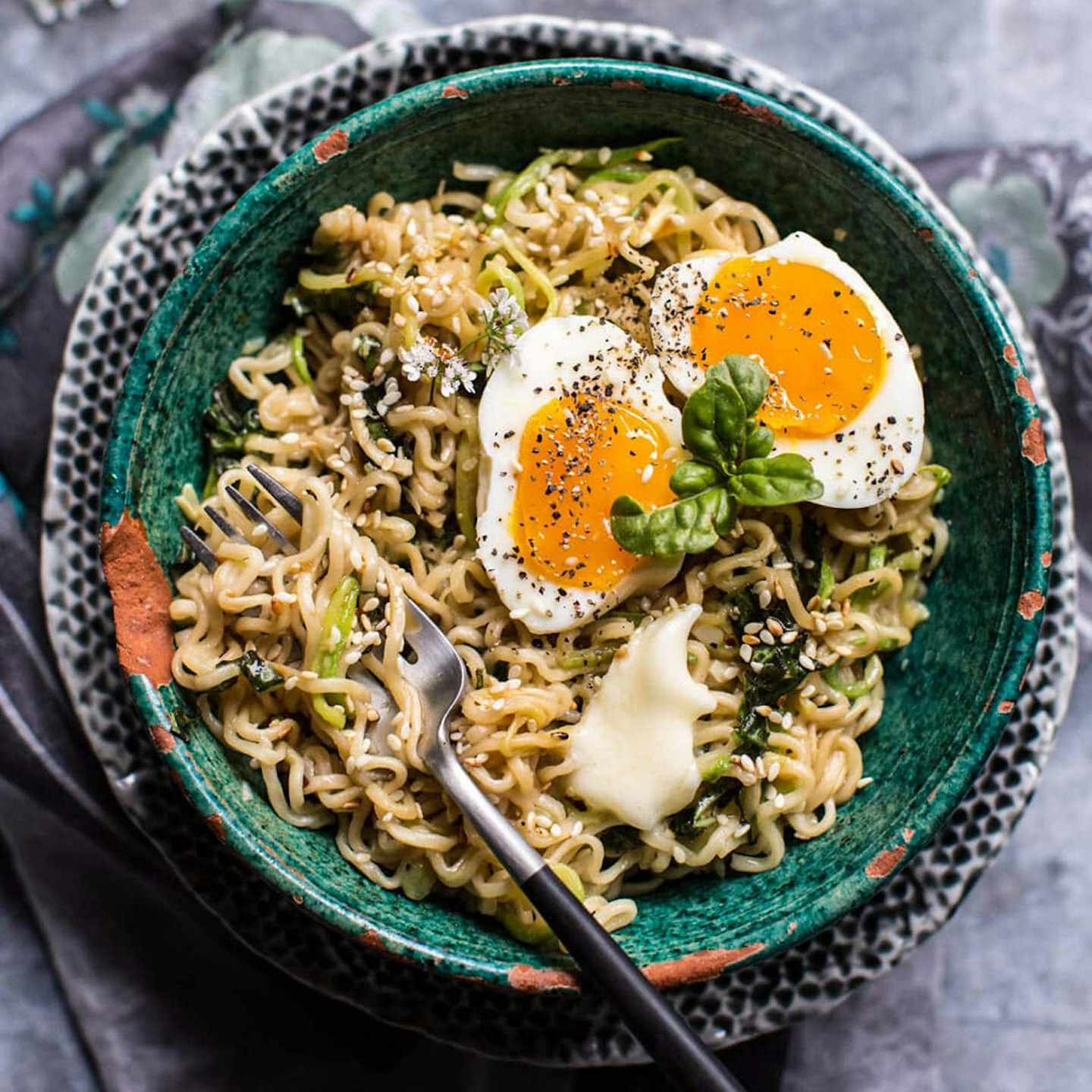 3 of 7
3. Garlic Butter Super Noodles
If you're not a fan of the soupy broth that's often associated with traditional ramen, the Half Baked Harvest's recipe promises none of that. Just lots of garlicy goodness and some soft boiled eggs for good measure.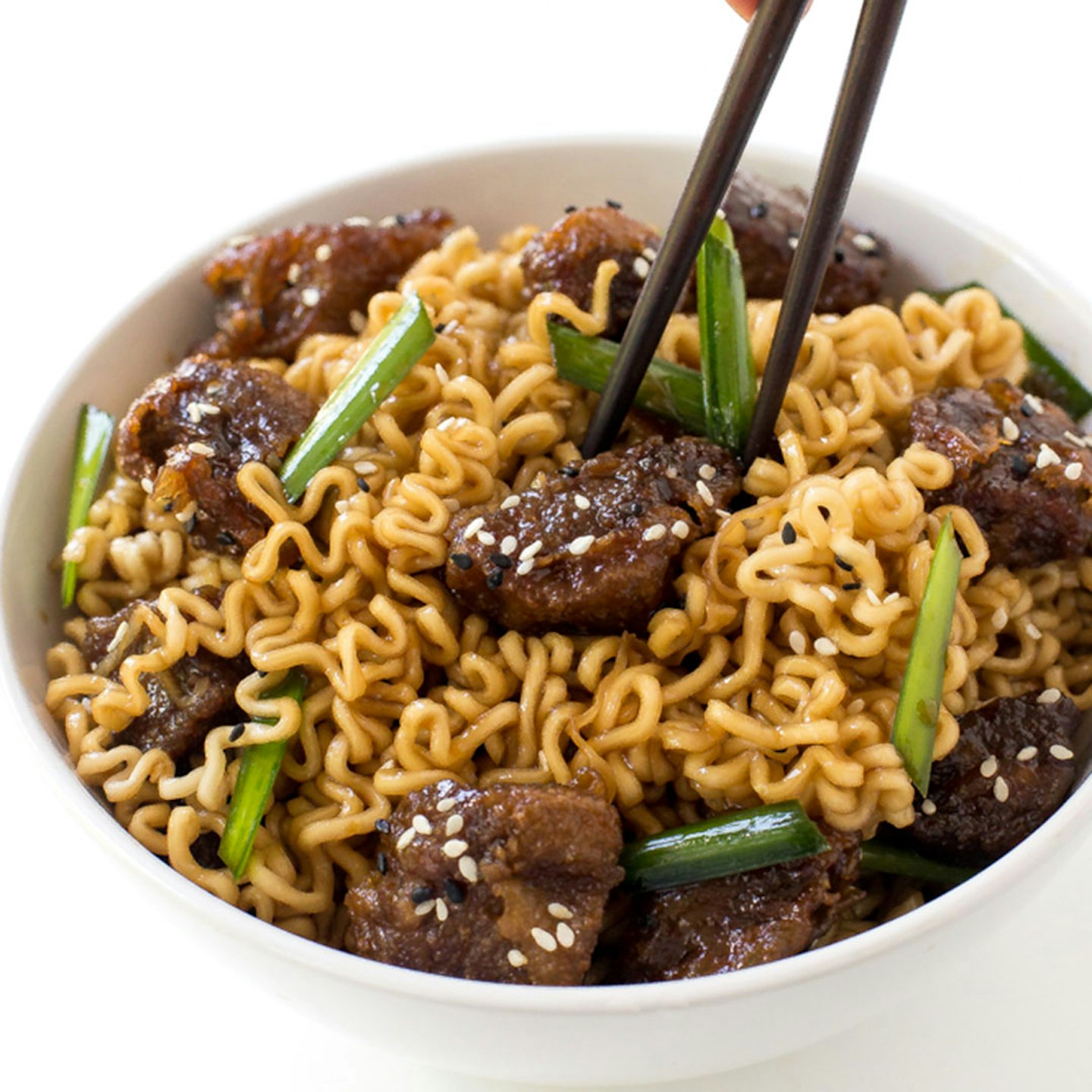 4 of 7
4. Mongolian Beef Super Noodle Ramen
If you've got a little bit more time on your hands than your conventional instant dinner requires, Chef Savvy has a good lookin' beef noodle recipe to try. It won't take you ages (about 30 mins or so) and all you'll probably need to buy is the steak, ginger and dark brown sugar. The rest you're likely to have lying around already.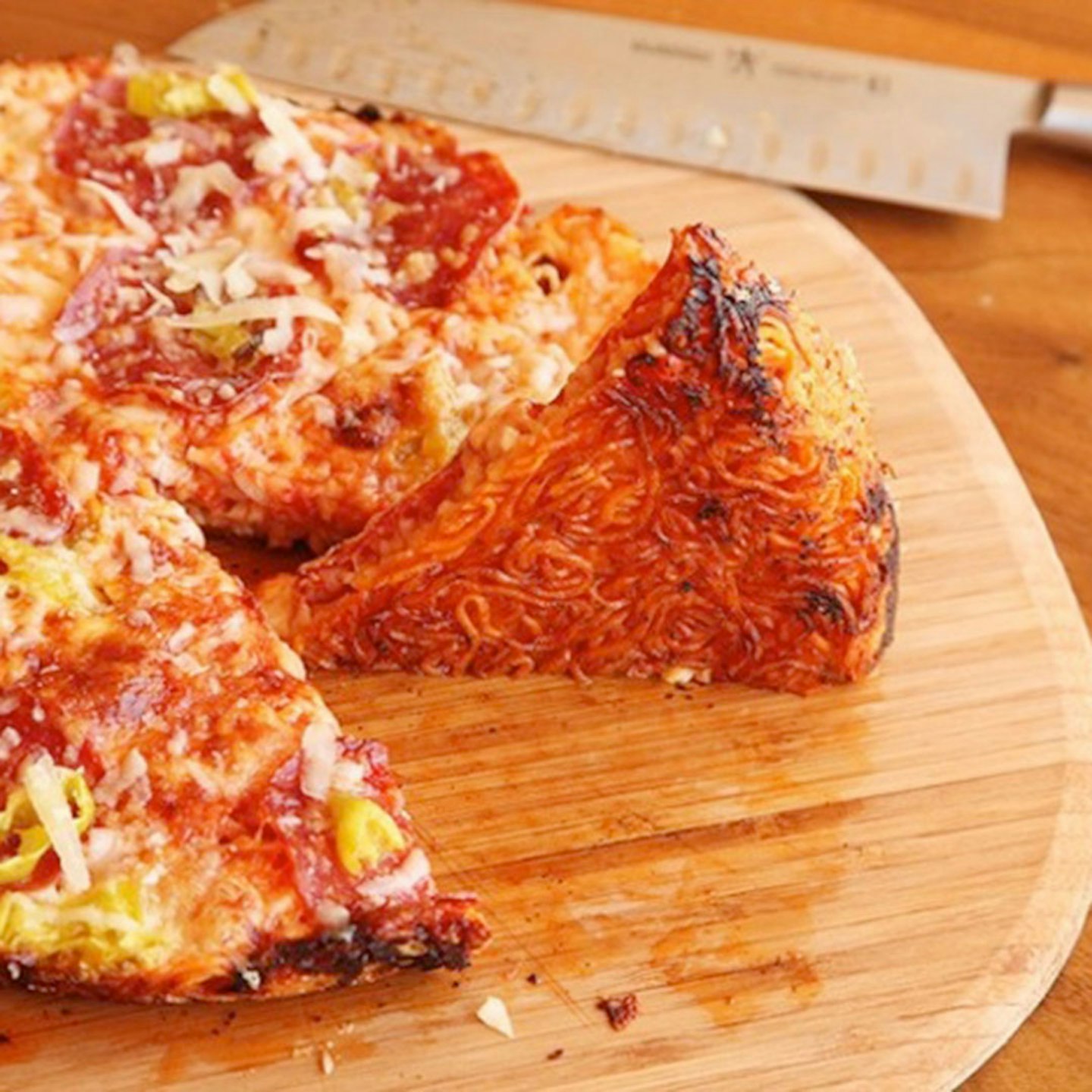 5 of 7
5. Noodle Crust Pizza
If you're tempted to give this a go, Serious Eats have a super straightforward recipe you can follow.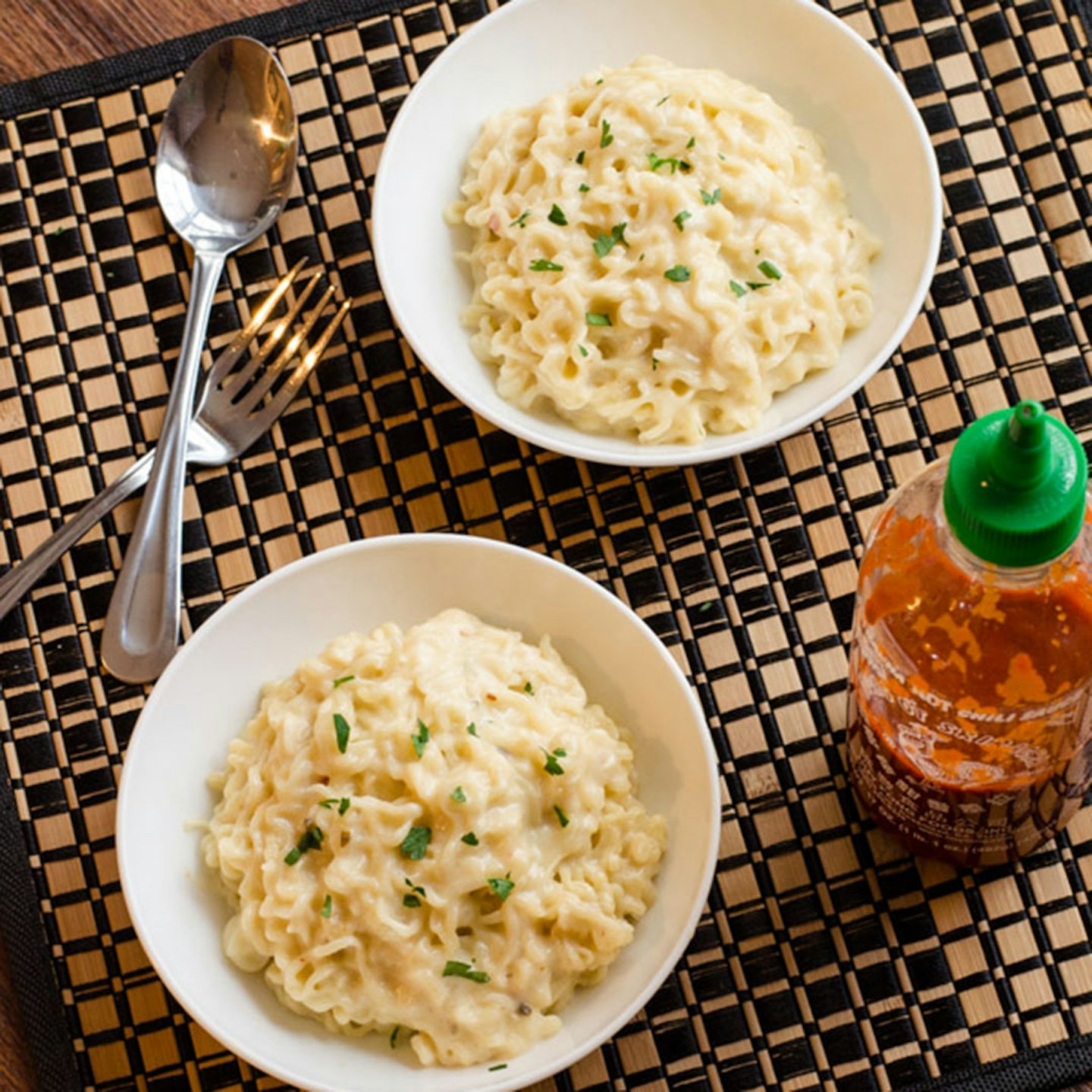 6 of 7
6. Kind Of Mac And Cheese
Consider The Spice Kit's recipe as mac and cheese without the mac. We'll be honest, texturally it's almost definitely not going to be anywhere near your mum's famous M&C. But if you're looking for a quick and easy solution to something cheap and cheesy, this is it.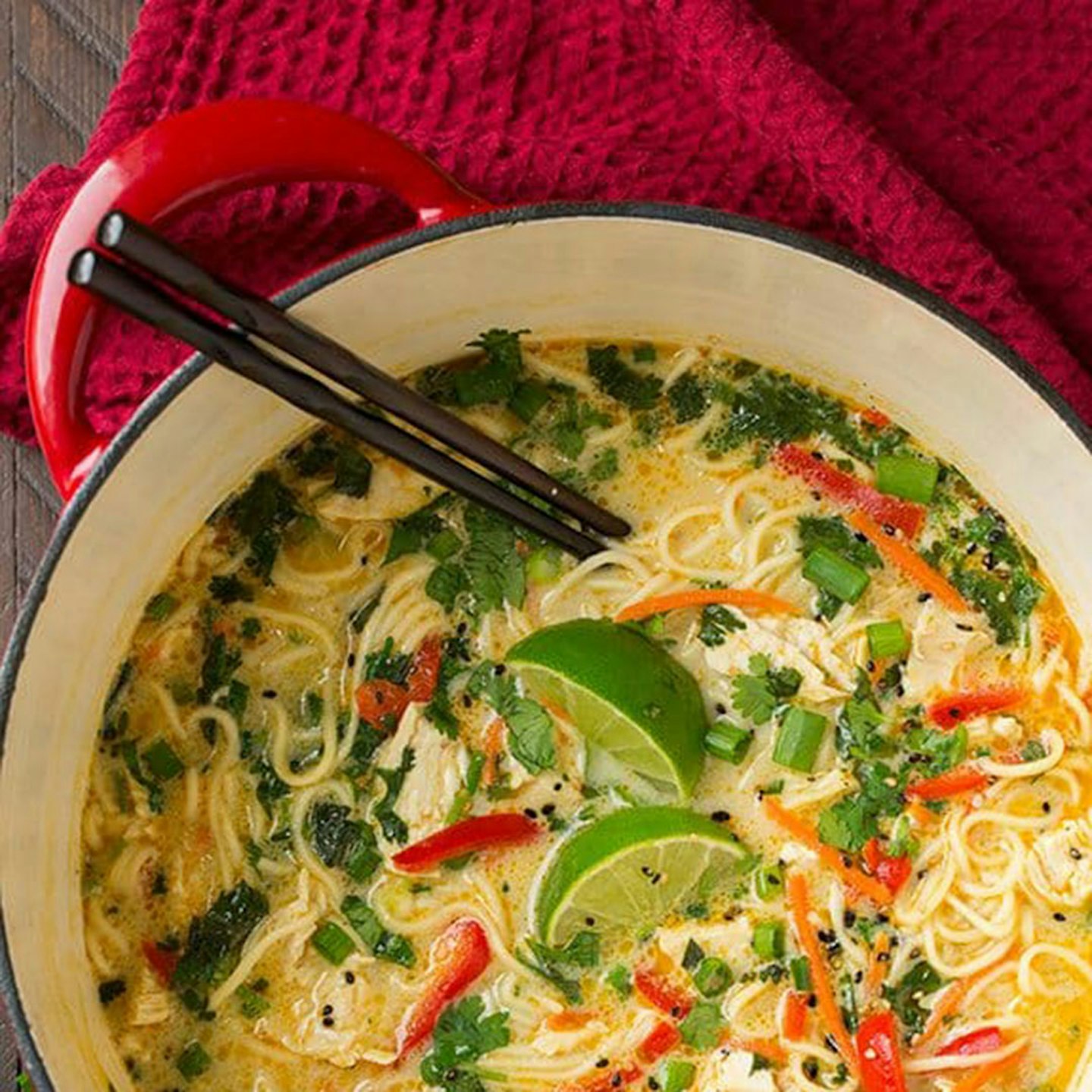 7 of 7
7. Thai Chicken Ramen
Yes, the Cooking Classy Thai Chicken Ramen recipe looks delightful. And that's probably because a little bit more effort goes into creating the coconuty sauce that accompanies it. The instructions call for a specific type of instant noodle but you'll be fine grabbing your nearest pork or chicken flavoured packet.
Read More:
7 Easy Winter Drinks To Give Your Immune System A Kick Up The Bum
Debrief Writers Share Their Best Hangover Cures To Help Your Head This Morning