Just one of the wonderful things about living in London is the proximity to some of the best cocktails bars in the world. From sipping martinis whilst overlooking the London skyline, to drinking in a secret basement bar, read on to discover the very best cocktail bars in London. We guarantee that you won't be disappointed....
The Very Best Cocktail Bars In London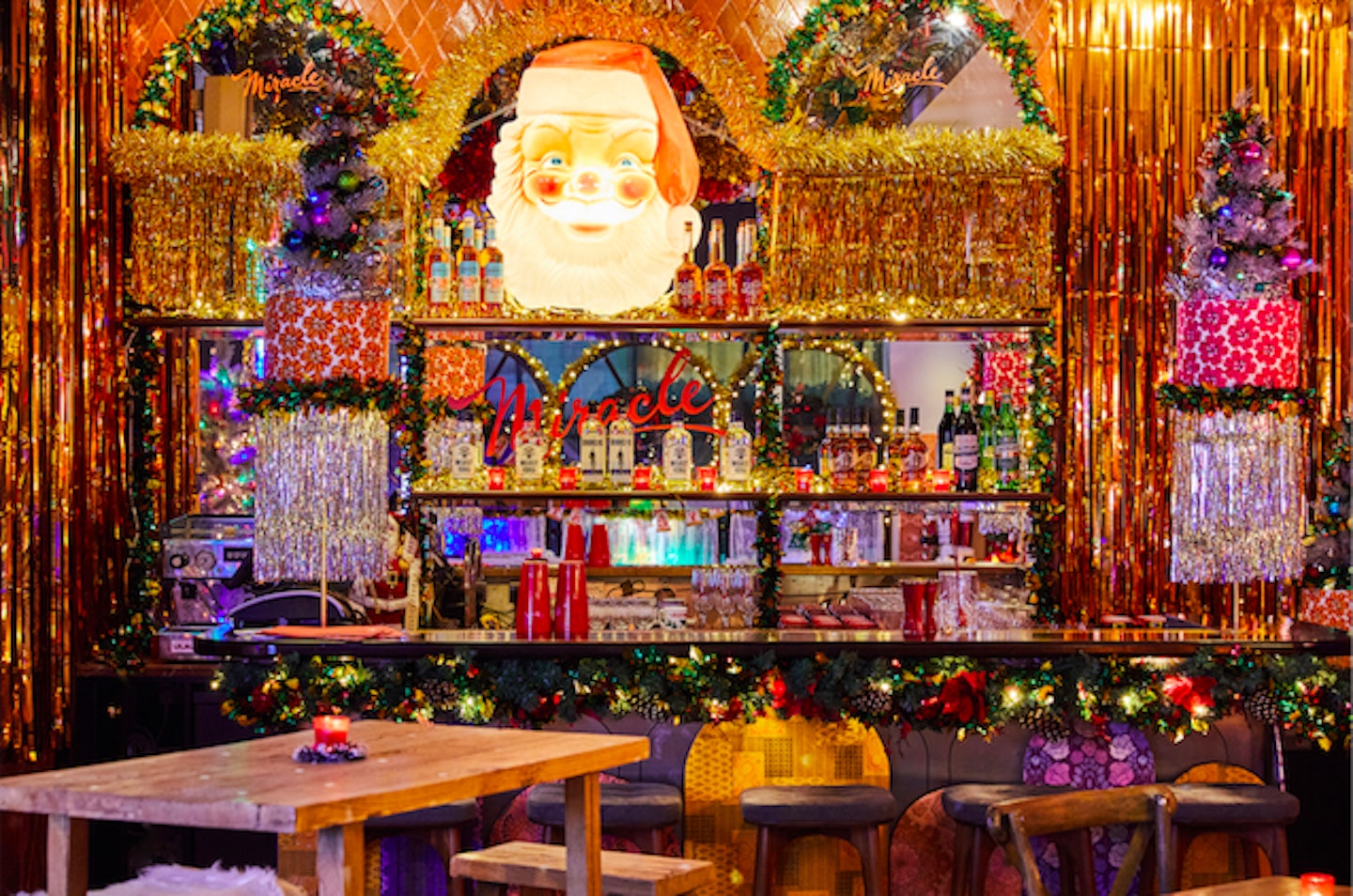 1 of 19
Miracle at Henrietta Hotel
This Christmas-themed bar is renowned in America - but only available in the UK at the Henrietta in Covent Garden. Think the most Christmassy place you've ever been, stick it on full warp speed, then multiply it by 10... that's Miracle. Decorated like the Christmassiest house the 1970s ever saw, and with themed cocktails that come in an assortment of glasses (including a T-Rex wearing a Santa hat that we fully coveted), it's a MUST for anyone who calls themselves a fan of Christmas. Should you be planning for a time when Christmas's magic has faded, the hotel is also host to Da Henrietta, an incredible Italian more than worthy of a stop for an aperitivo (and of course some food too...)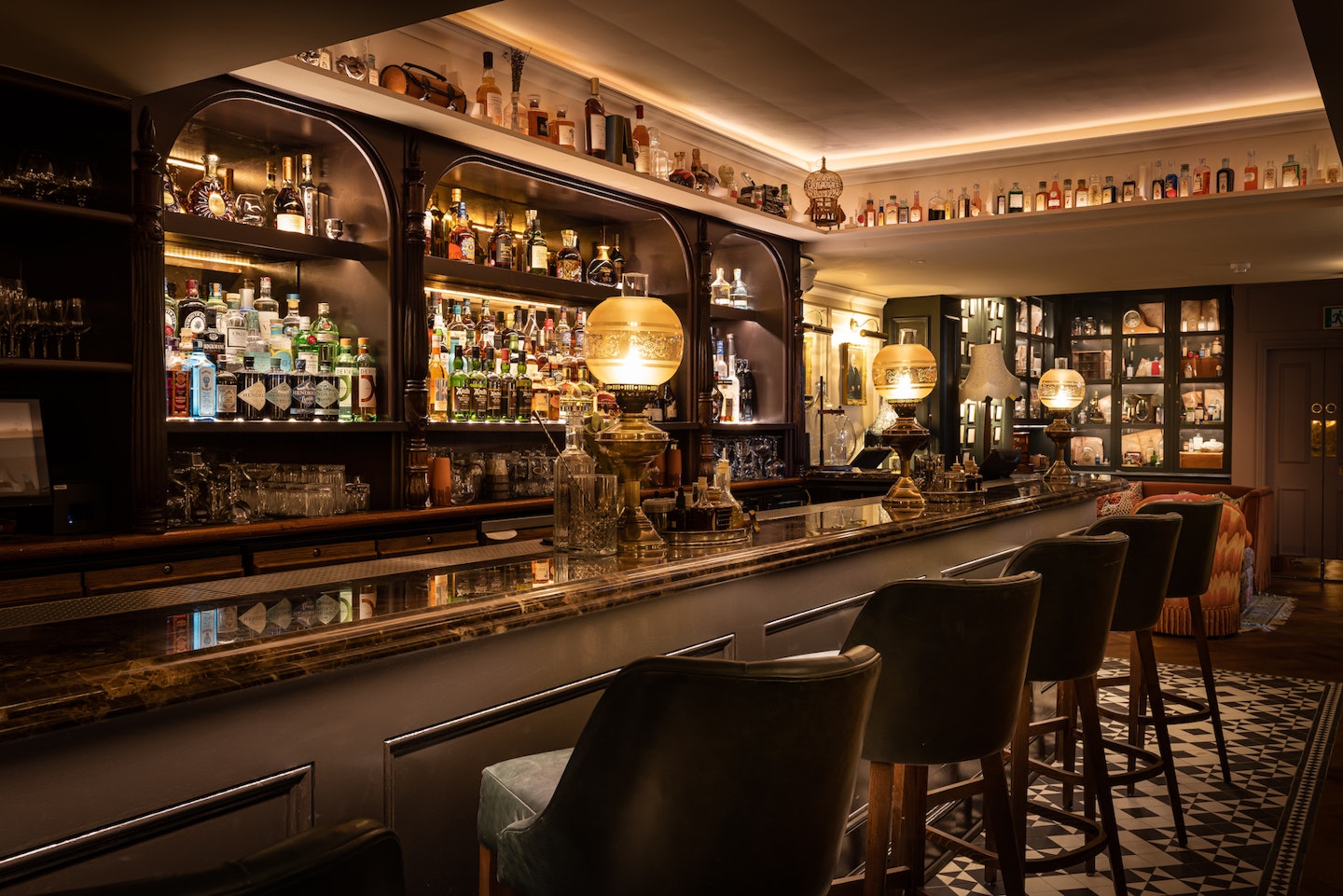 2 of 19
CREDIT: Mr Fogg's
Mr Fogg's Apothecary, Mayfair, London
The first post-pandemic opening from the team behind Mr Fogg's, Cahoots and Bunga Bunga serves grown-up glamour. Situated in the heart of Mayfair, opposite Claridge's, a staircase leads guests down to this impressive long bar, which has a clubby, sophisticated feel with grandfather clocks, large armchairs and sofas, while the back Elixir Room's separate entrance and cosy booths make it perfect for private parties.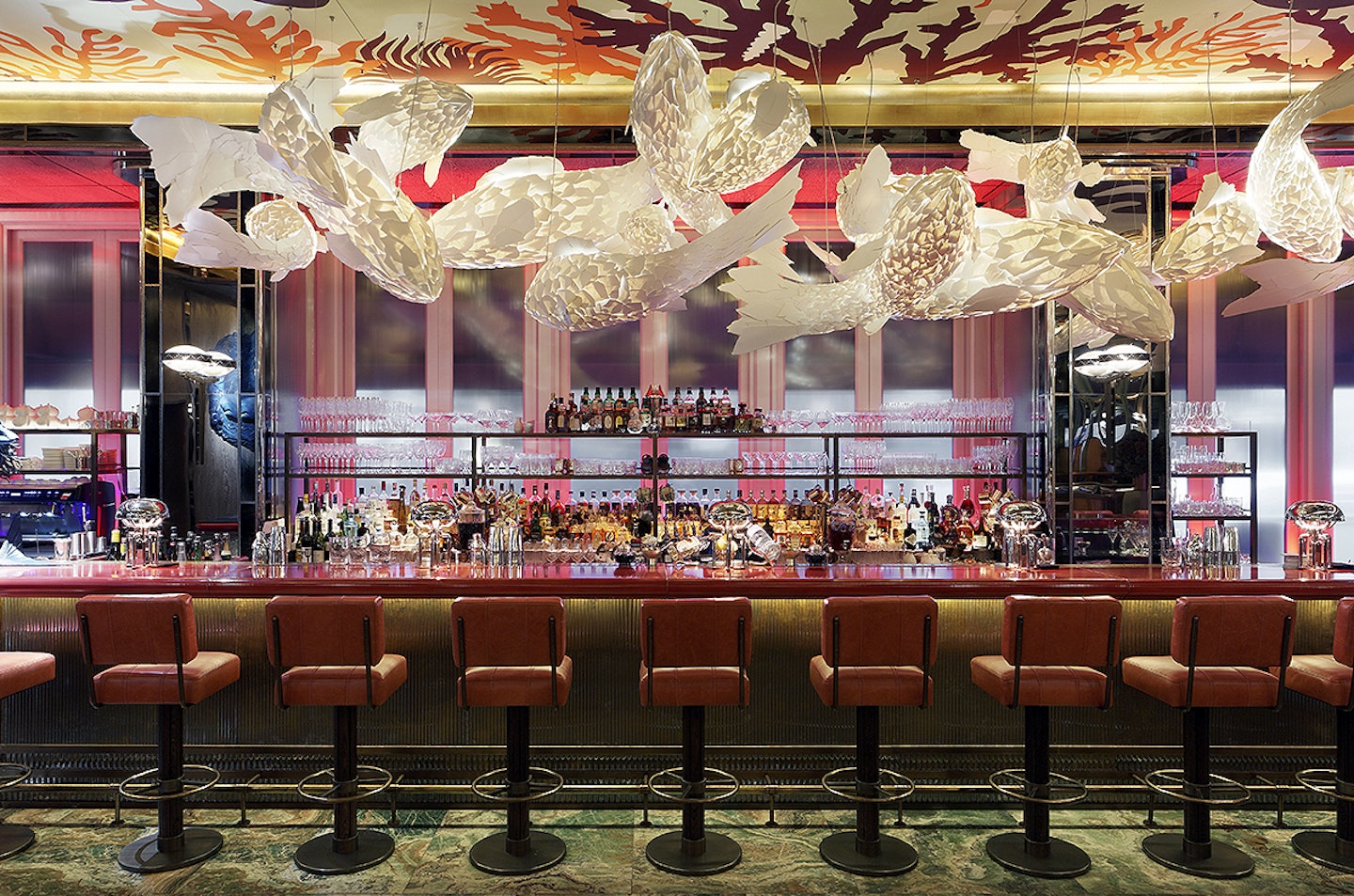 3 of 19
CREDIT: Sexy Fish
Sexy Fish, Mayfair
Cherry-red lava stone, antique mirroring and luxe leather stools? All signs point to Sexy Fish, Mayfair's affluent cocktail bar and restaurant. Fun fact: this 30-seat bar holds the world's largest collection of Japanese whisky, and boasts a selection of classics and unusual cocktails. Most people however, come here for the decor of giant Frank Gehry fish that float overhead, and the Damien Hirst mermaids situated either side of the bar.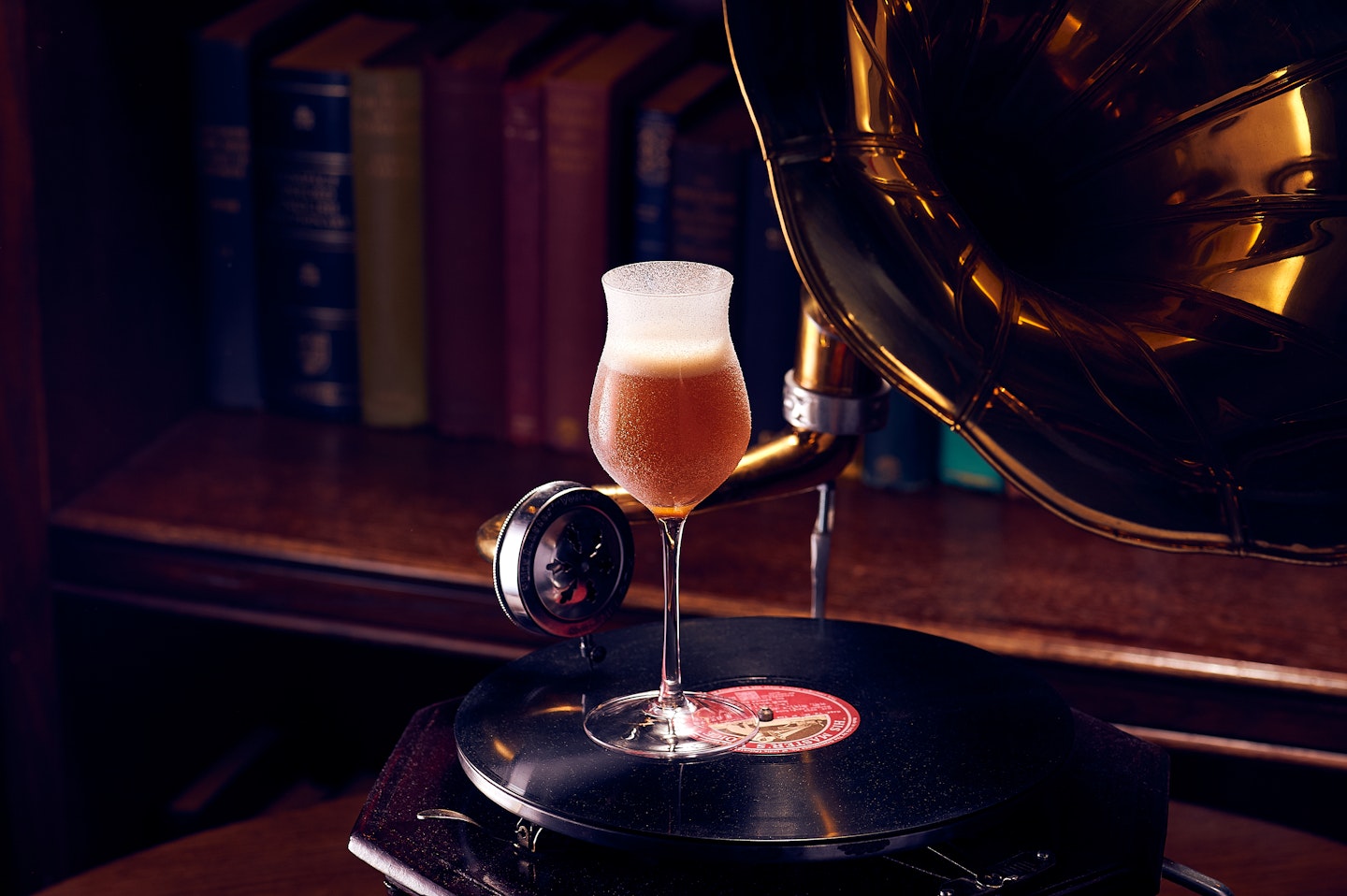 4 of 19
CREDIT: Scarfes at Rosewood London
Scarfes at Rosewood London, Holborn
Inspired by a gentleman's club, Scarfes at Rosewood London is an elegant bar that you don't want to miss. Featuring a roaring fireplace, a hard-to-resist cocktail list and live music seven nights a week, this hotspot is perfect for date night and beyond.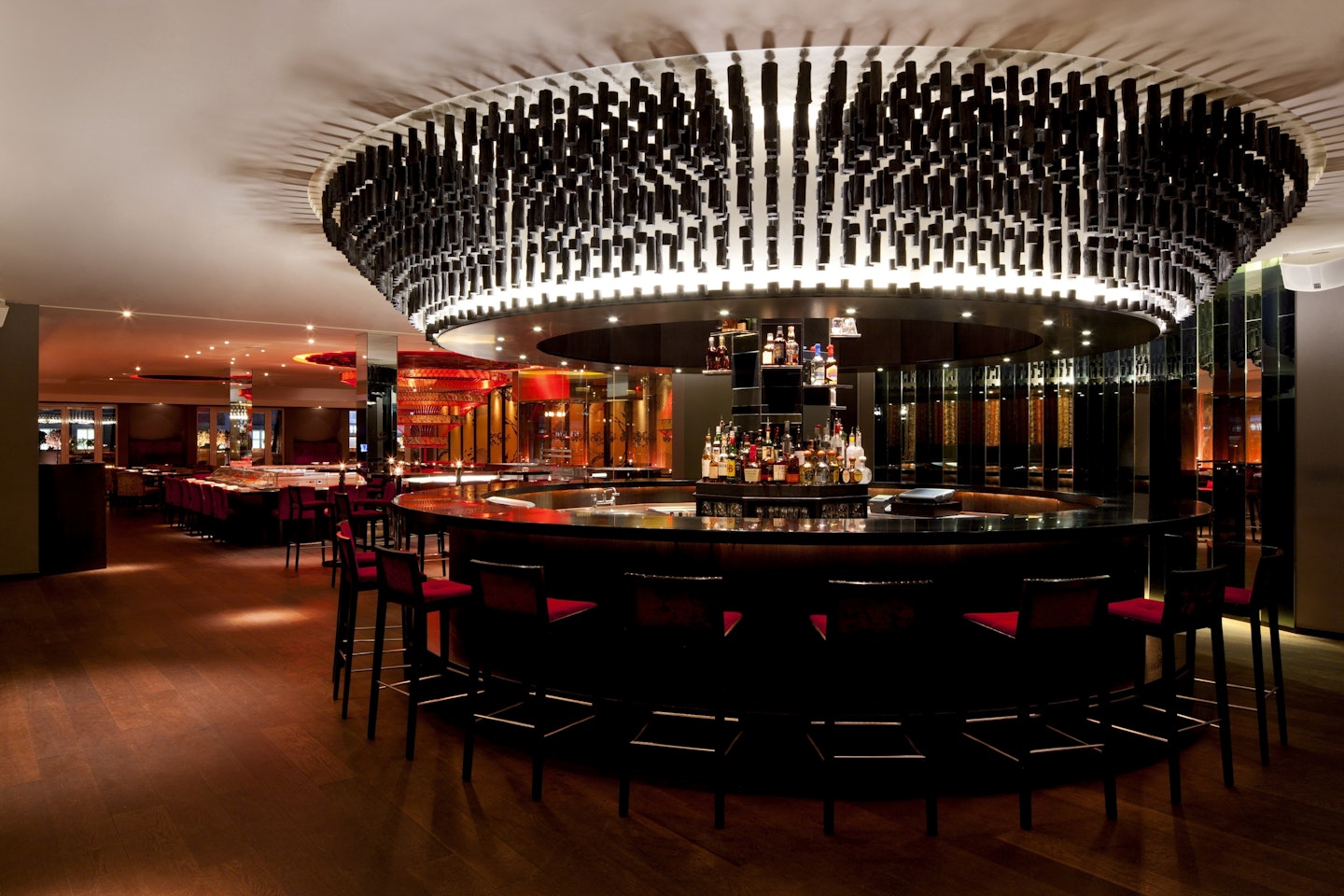 5 of 19
CREDIT: aqua spirit
aqua spirit, Regent Street
Situated off Regent Street with impressive roof-terraces that provide spectacular views across London, aqua spirit is the stylish cocktail bar you'll want on your radar. With a glitzy round bar and Japanese-inspired interior, it's the perfect place to go after work for a drink - or pass by on the weekend to hear the DJ's spin some tunes. Either way, you'll have a glorious time.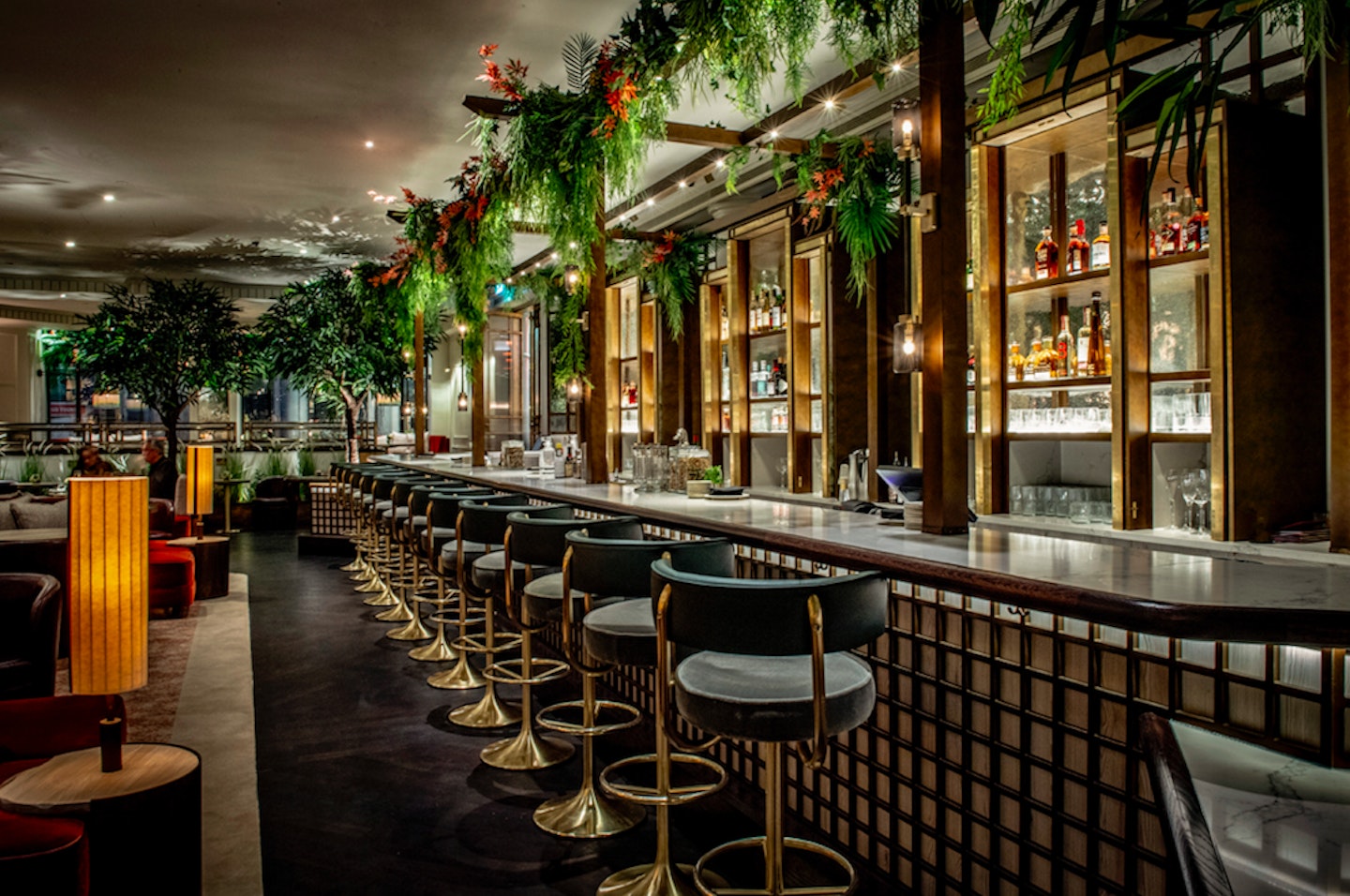 6 of 19
CREDIT: Rockwell
Rockwell, Trafalgar Square
Sip on botanical cocktails at this beautiful plant-filled hideaway in the heart of the West End. Enchanting artwork adorns the walls and perfectly-crafted cocktails are whipped up by the bar staff. A nice touch is that this bar is the only bar in London to source its botanicals from a sustainable underground farm, which grows its produce 33 meters below the streets of Clapham.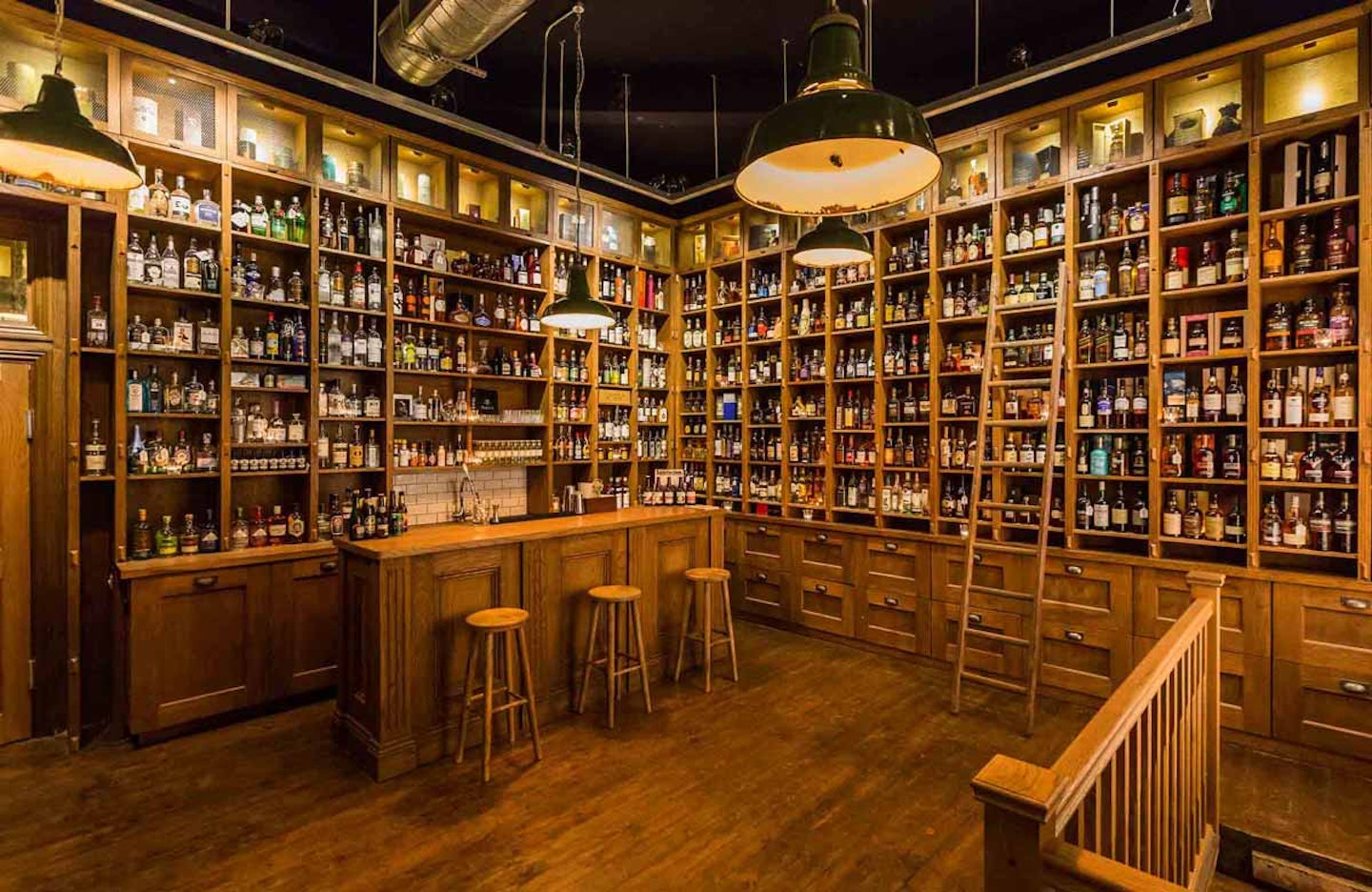 7 of 19
CREDIT: TT Liquor
TT Liquor, Shoreditch
Does it get much cooler than an intimate cellar cocktail bar that used to be a former police station? We think not. TT Liquor's cocktail menu nods towards different eras of barmanship, and although it's very gin-based, you can also ask for your own take on the drinks.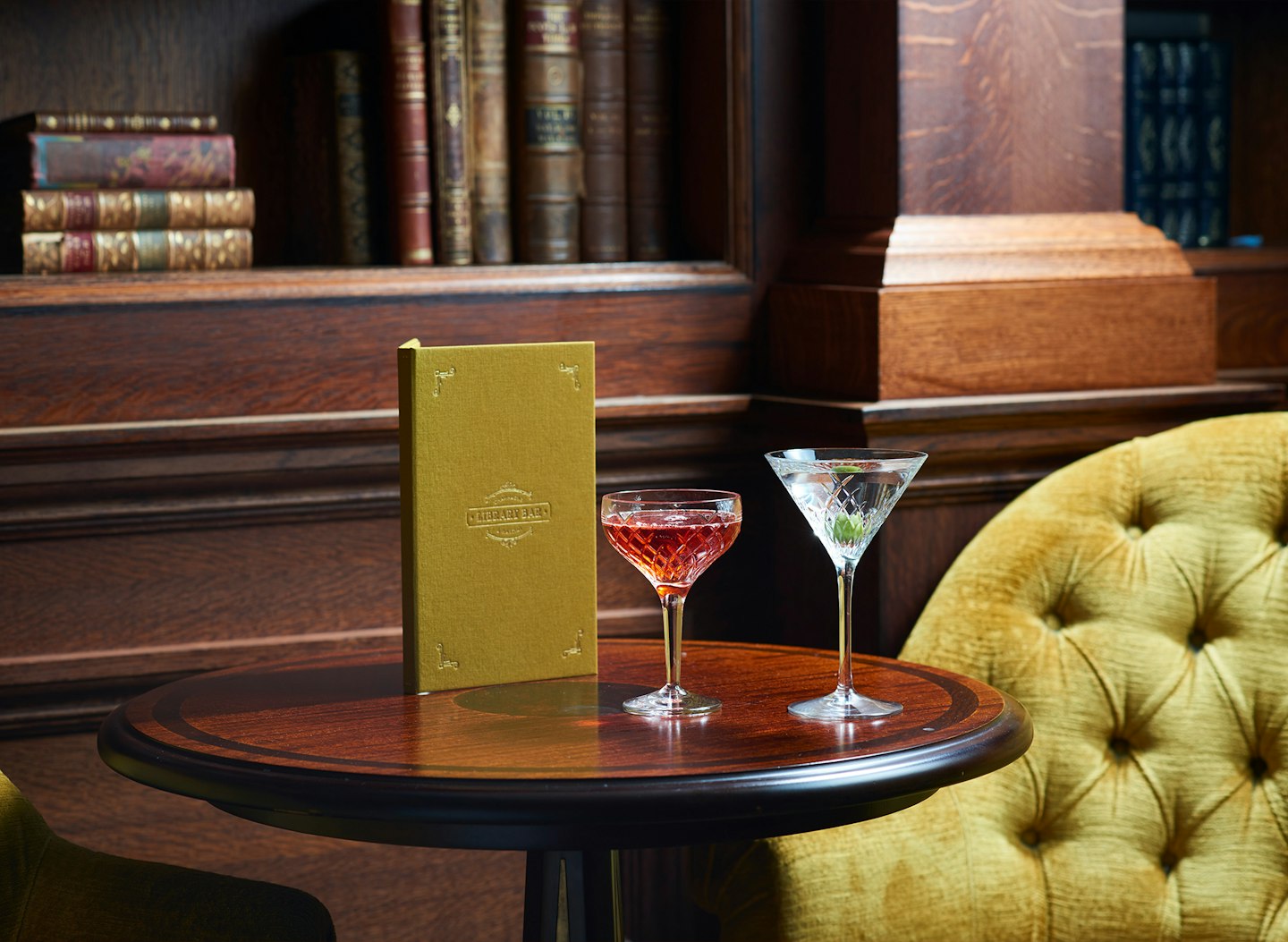 8 of 19
CREDIT: The Library Bar at The Ned
The Library Bar at The Ned, Bank
This intimate bar at The Ned is open to members and hotel guests - it features a menu of over 30 Champagnes (yes, really) and a martini trolley making blends to order. The interior is ultra grand too - leather-bound books and antique accessories make this place worth the splurge.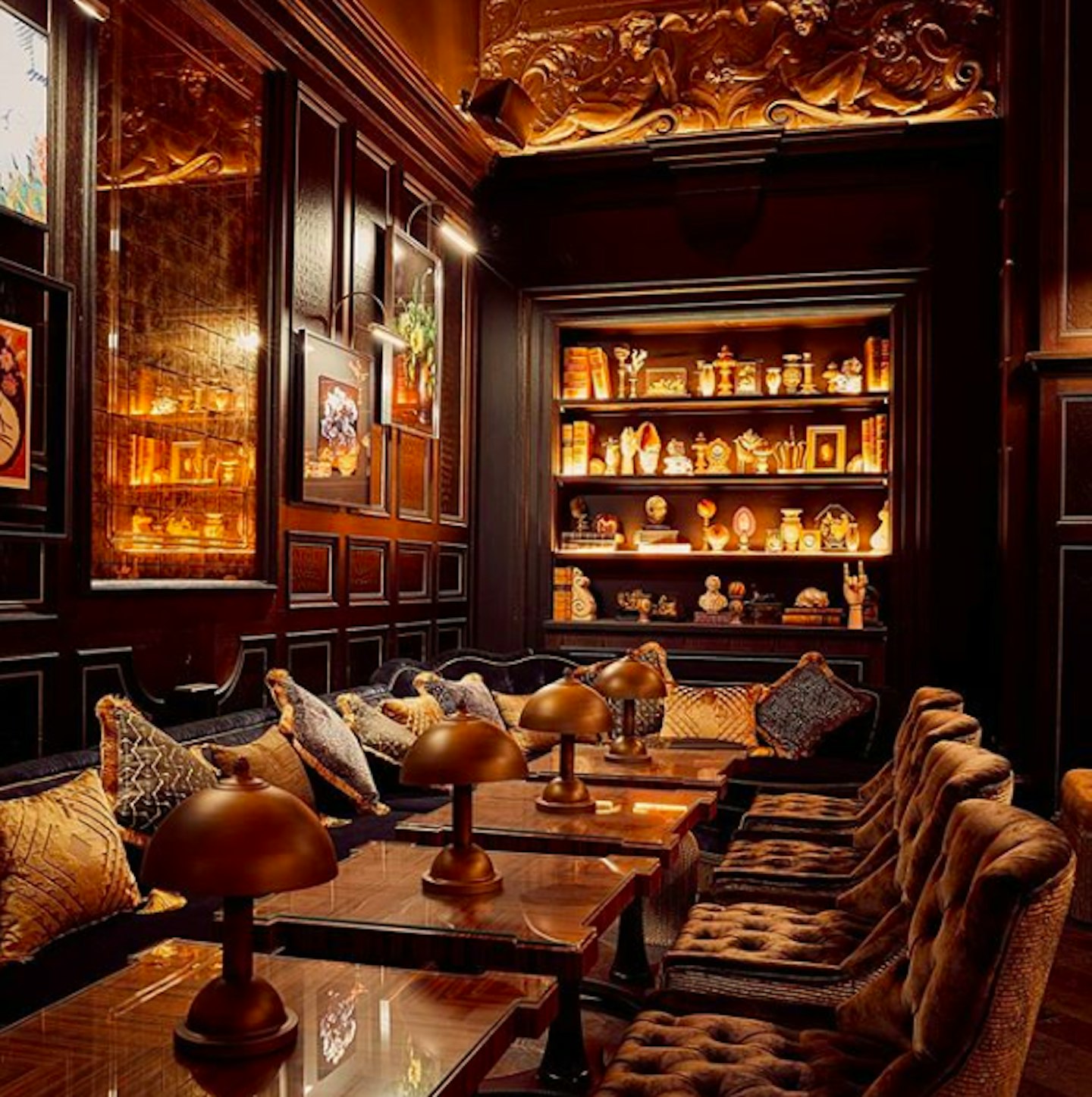 9 of 19
CREDIT: Instagram @fitzsbar
Fitz's Bar, Bloomsbury
Paying homage to Bloomsbury's past and present free spirits, the cocktail menu at Fitz's Bar is pretty darn special. The room's flamboyant interiors and beautiful stained glass windows will make your evening feel extra special, too.
10 of 19
CREDIT: Anthracite
Anthracite, King's Cross
Meet your favourite new martini lounge, situated in the heart of King's Cross. Hidden in the luxury boutique Great Northern Hotel, Anthracite offers up a variety of sophisticated martinis, from the classic espresso martini to a herbal Coastal martini.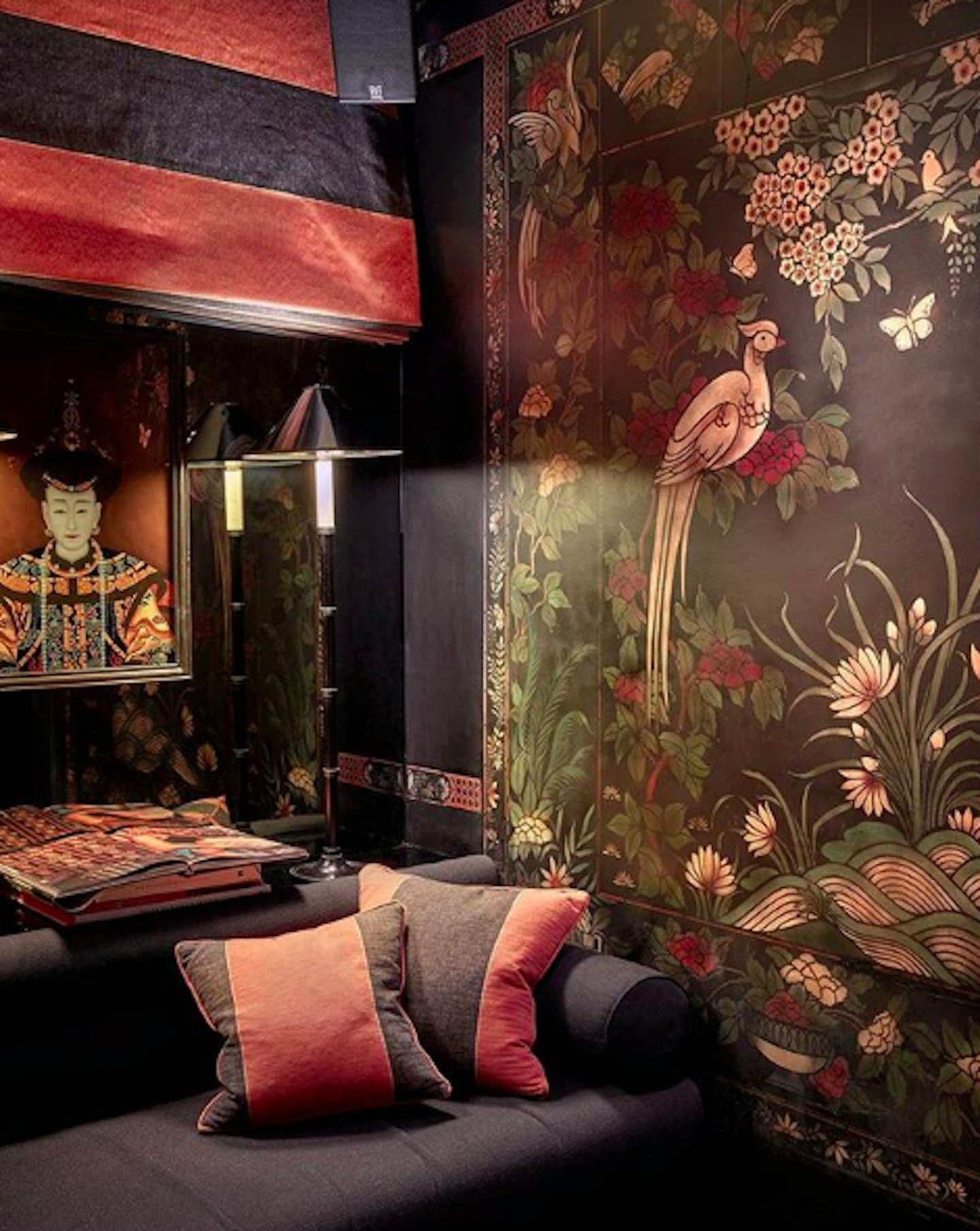 11 of 19
CREDIT: Instagram: @blakeshotel
Blakes Below, Blakes Hotel, Kensington
Open every Wednesday – Saturday from 7pm to midnight, Blakes Below is a secret hideaway in one of London's best boutique hotels. Go for the unique drinks, dark lighting and atmospheric music. Our cocktail recommendation? Tokyo Drift, which features a tasty blend of Belvedere, St German, lemongrass, aloe vera, lime juice and agave.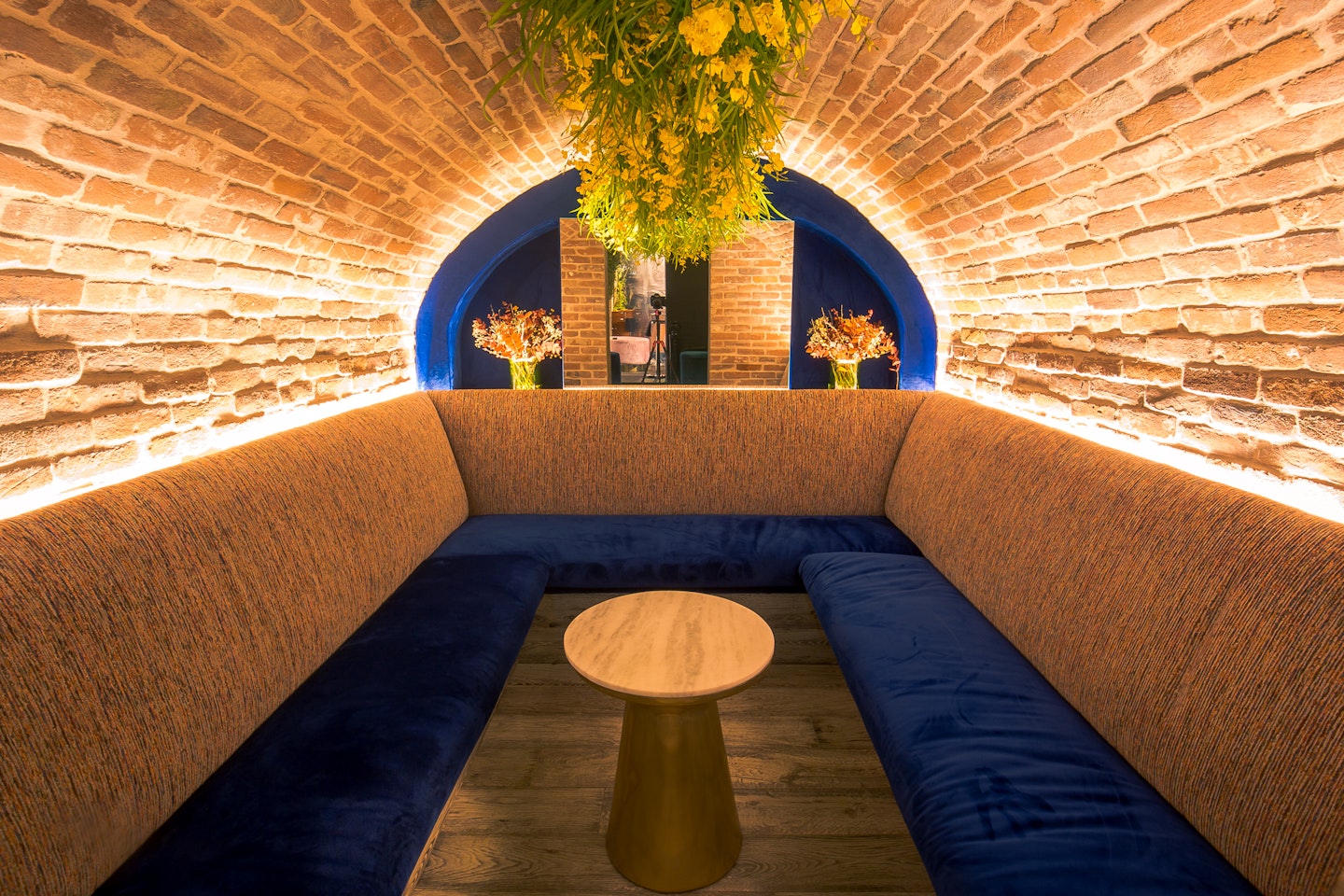 12 of 19
CREDIT: Meraki Bar
Meraki Bar, Fitzrovia
In a hidden living room bar housed below the popular modern Greek restaurant Meraki in Fitzrovia, you'll discover a whole host of mind-blowing cocktails, like the renowned Greek Sour, made with lemon and basil infused Mastiha, wild fig, camomile syrup, egg white and lemon cramps. We highly recommend.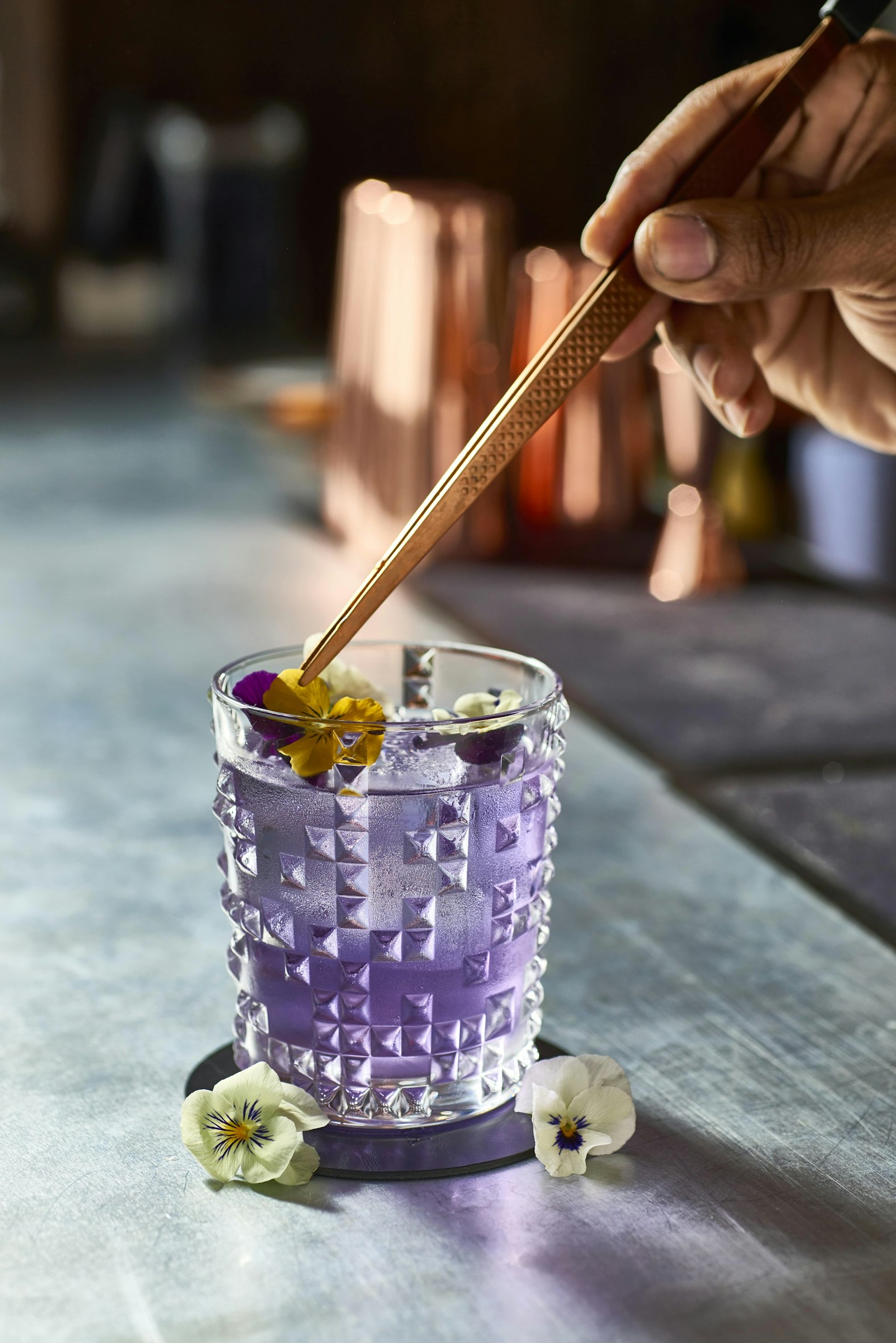 13 of 19
CREDIT: Treehouse London
Madera, Treehouse London
Situated on the 15th floor of Treehouse London in Marylebone, Madera is an extremely fun restaurant with a rooftop bar that has incredible 360 views of the city. By night, expect DJs and a tasty margarita menu and Instagrammable cocktails sourced using local ingredients. Don't miss it.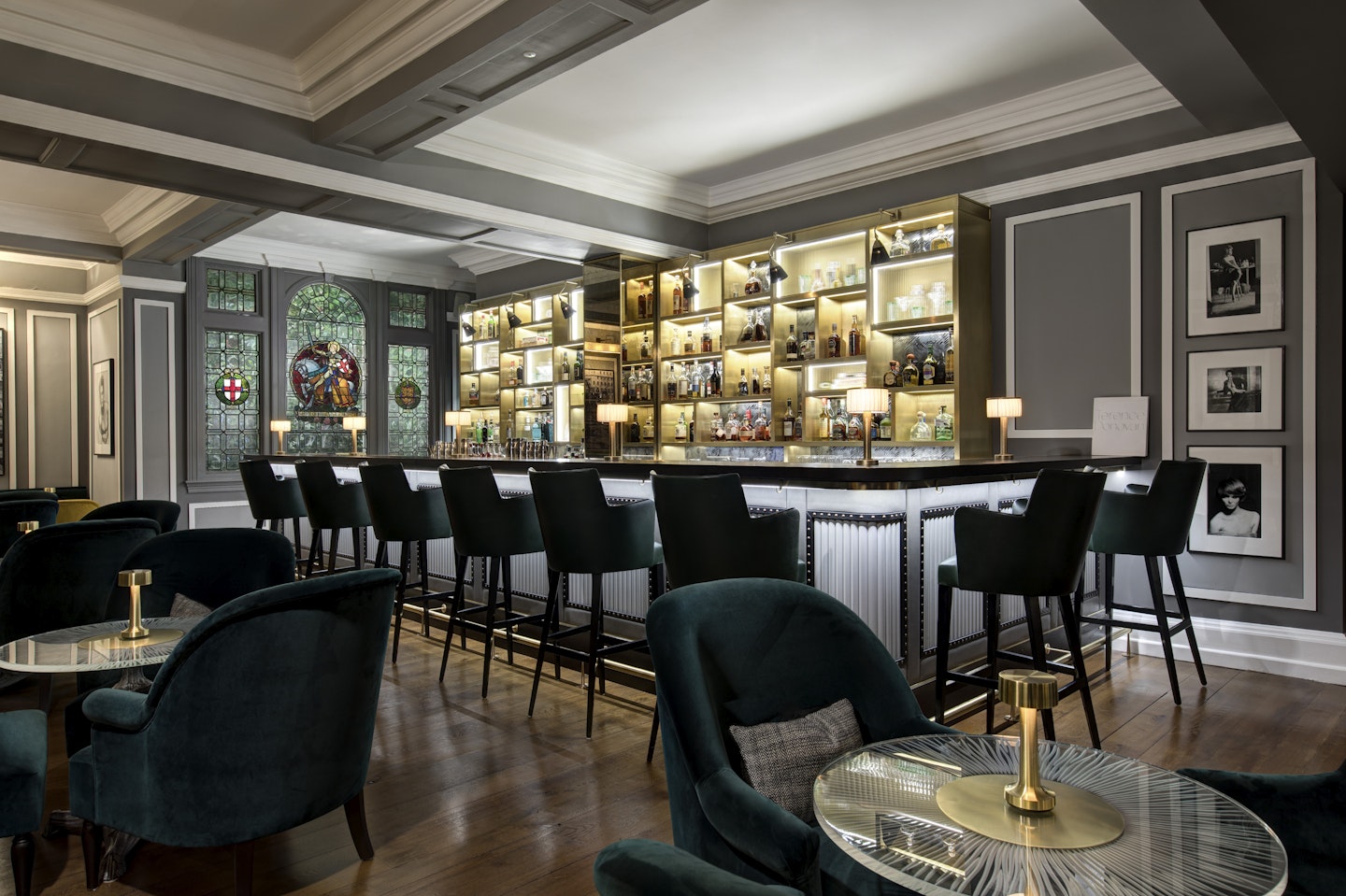 14 of 19
CREDIT: The Donovan Bar
The Donovan Bar, Mayfair
The Donovan Bar - which is part of the famous Brown's Hotel - features a cocktail menu inspired by the Swinging Sixties. Sip on drinks whilst you relax in a decadent and sophisticated environment, which is adorned with iconic 1960s prints and photographs.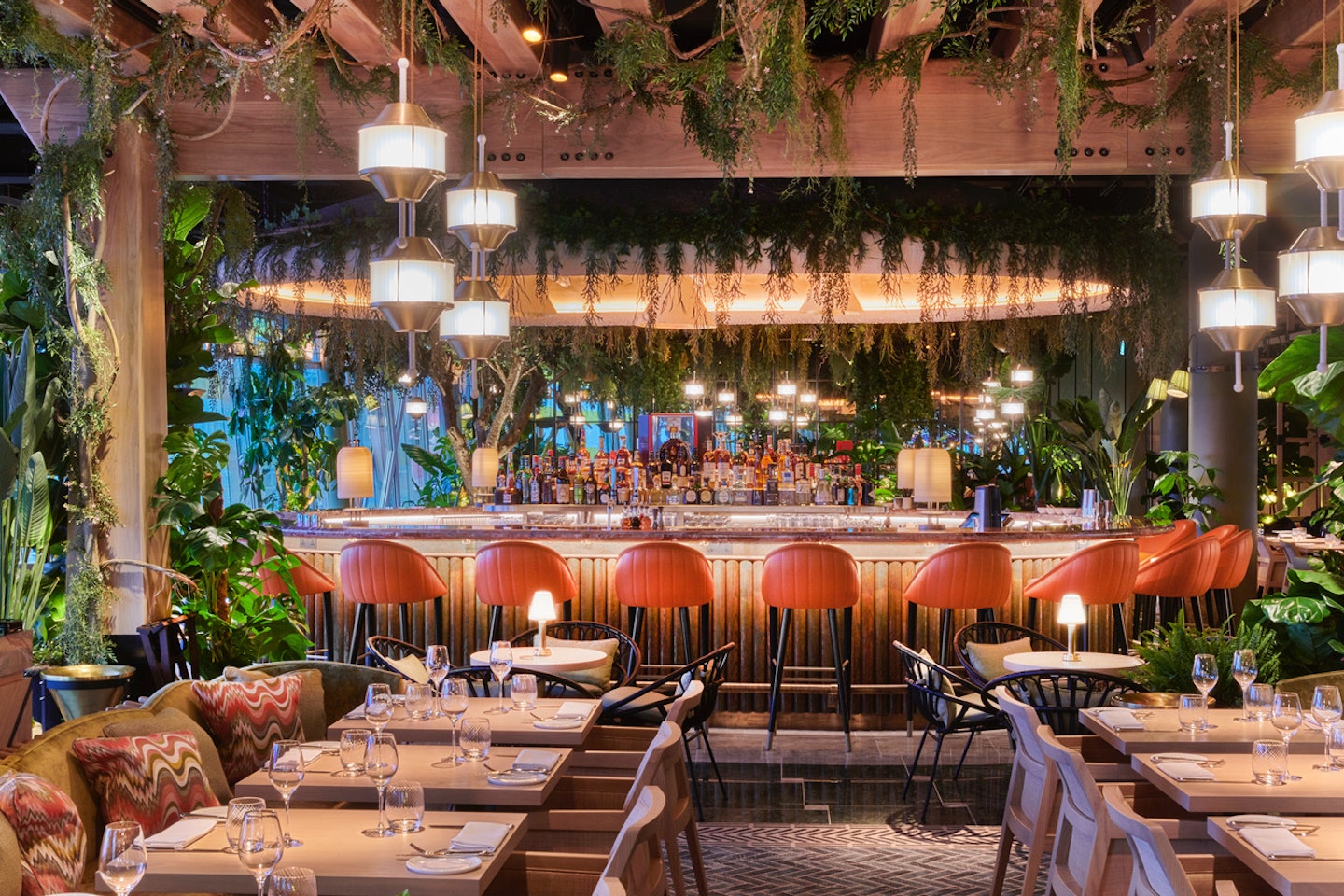 15 of 19
14 Hills, Fenchurch Street
London's forest in the sky is probably the city's prettiest rooftop bar and restaurant. It's honestly worth coming just for the view and the serene, glamorous feel of the place - but it helps that their cocktails are amazing, too. The bar have just launched a collaboration with No.3 Gin for some beautiful summer cocktails, and the Candy Creme - featuring No.3 Gin, Chombard, cream, lemon, egg white and gimme syrup - is simply gorgeous.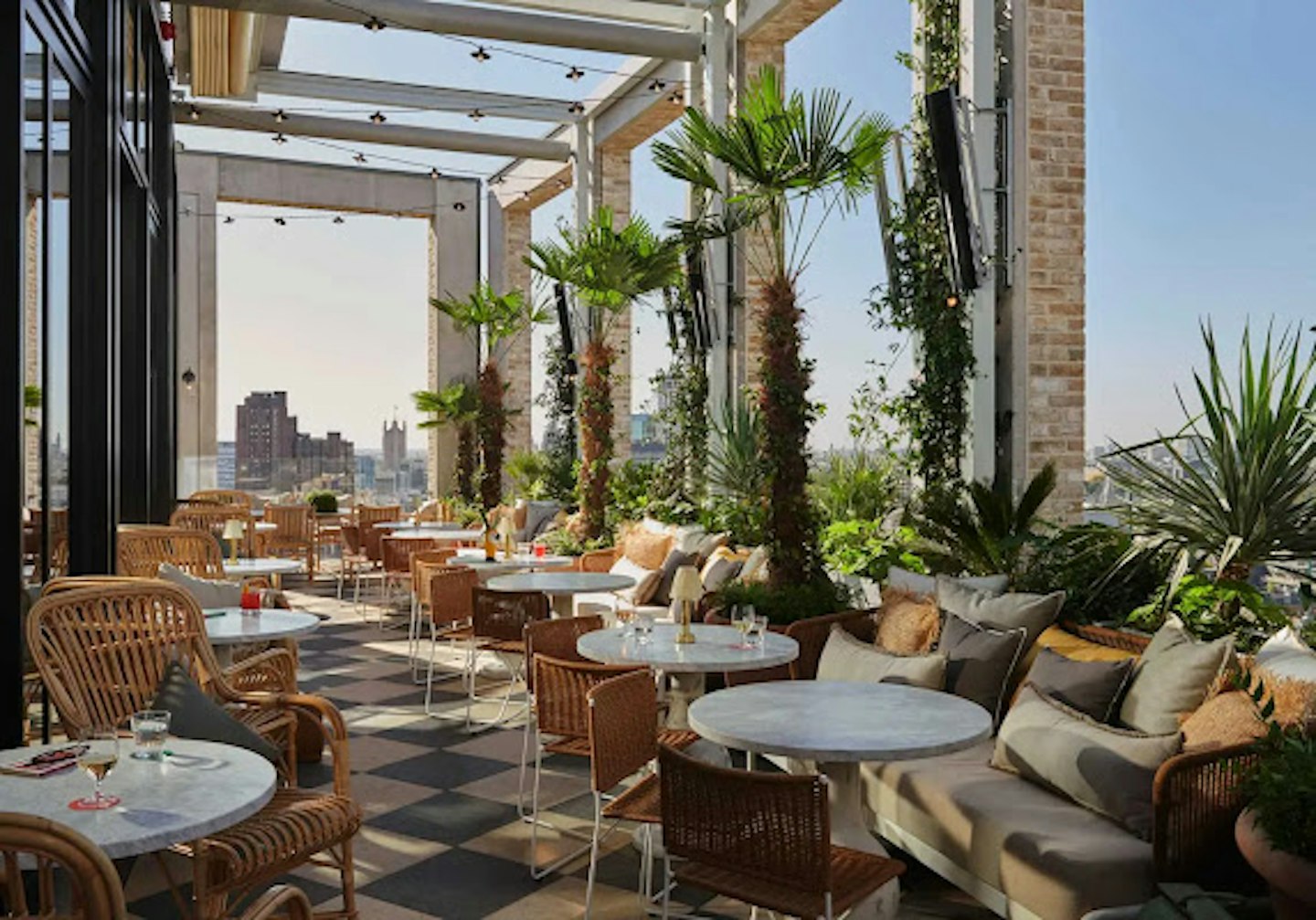 16 of 19
Seabird
With stunning views of the city and London's longest oyster list, Seabird makes for the perfect lunch or dinner spot to enjoy while the sun is still shining. Sip a Grey Goose Essences spritz on the rooftop whilst admiring the views, along with the super pretty shell adorned interiors. This Insta-worthy hot spot features an array of sea to table offerings with Portuguese and Spanish influences. Get booked in now.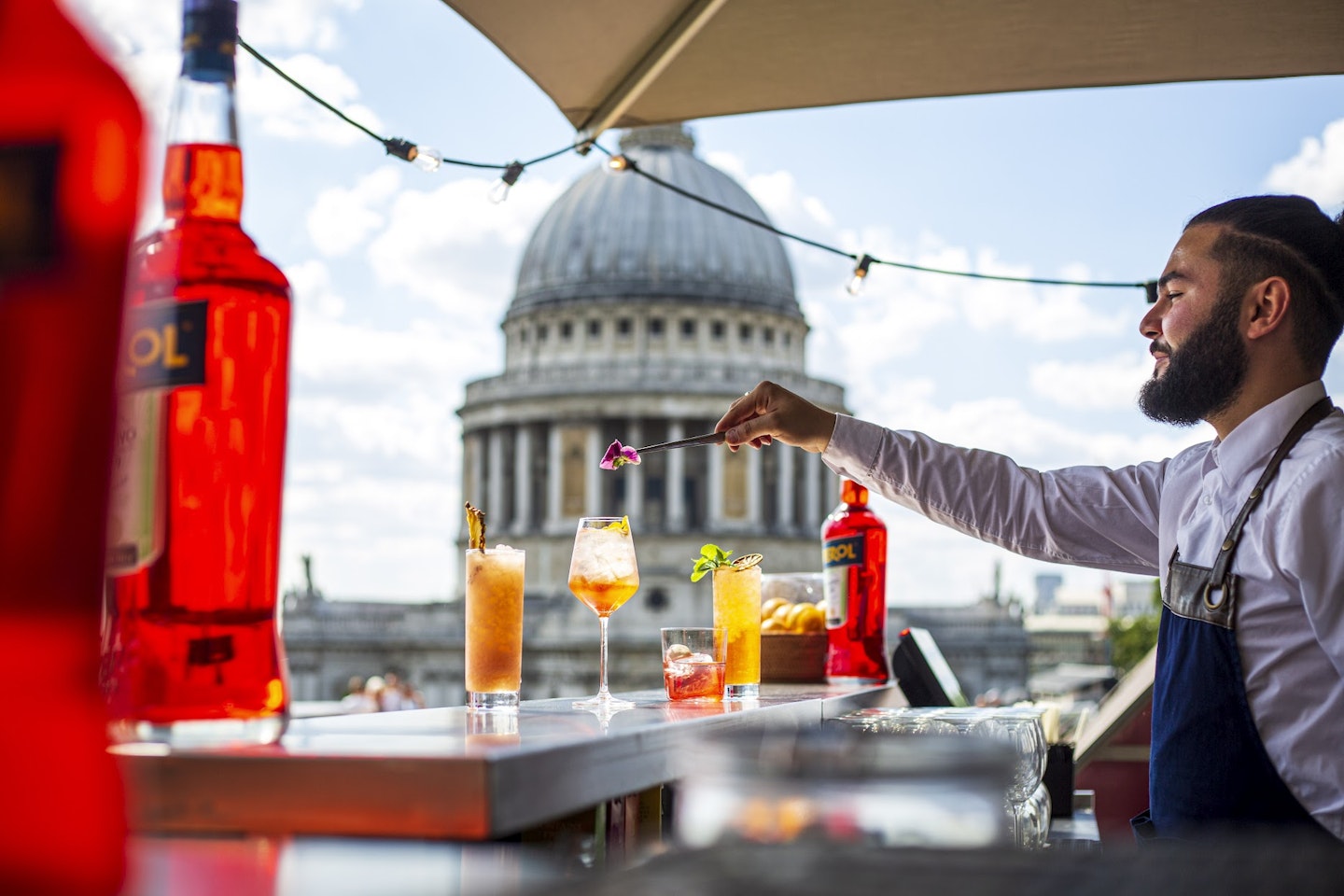 17 of 19
Madison x Aperol Spritz
If there's one thing that screams summer it's Aperol. And Madison rooftop bar has partnered with the iconic Italian tipple to serve refreshing cocktails alongside the iconic view of St. Pauls. Try a classic Aperol or exotic negroni amongst the new Ibiza-themed paradise and resident DJs to match. It's the perfect post-work party.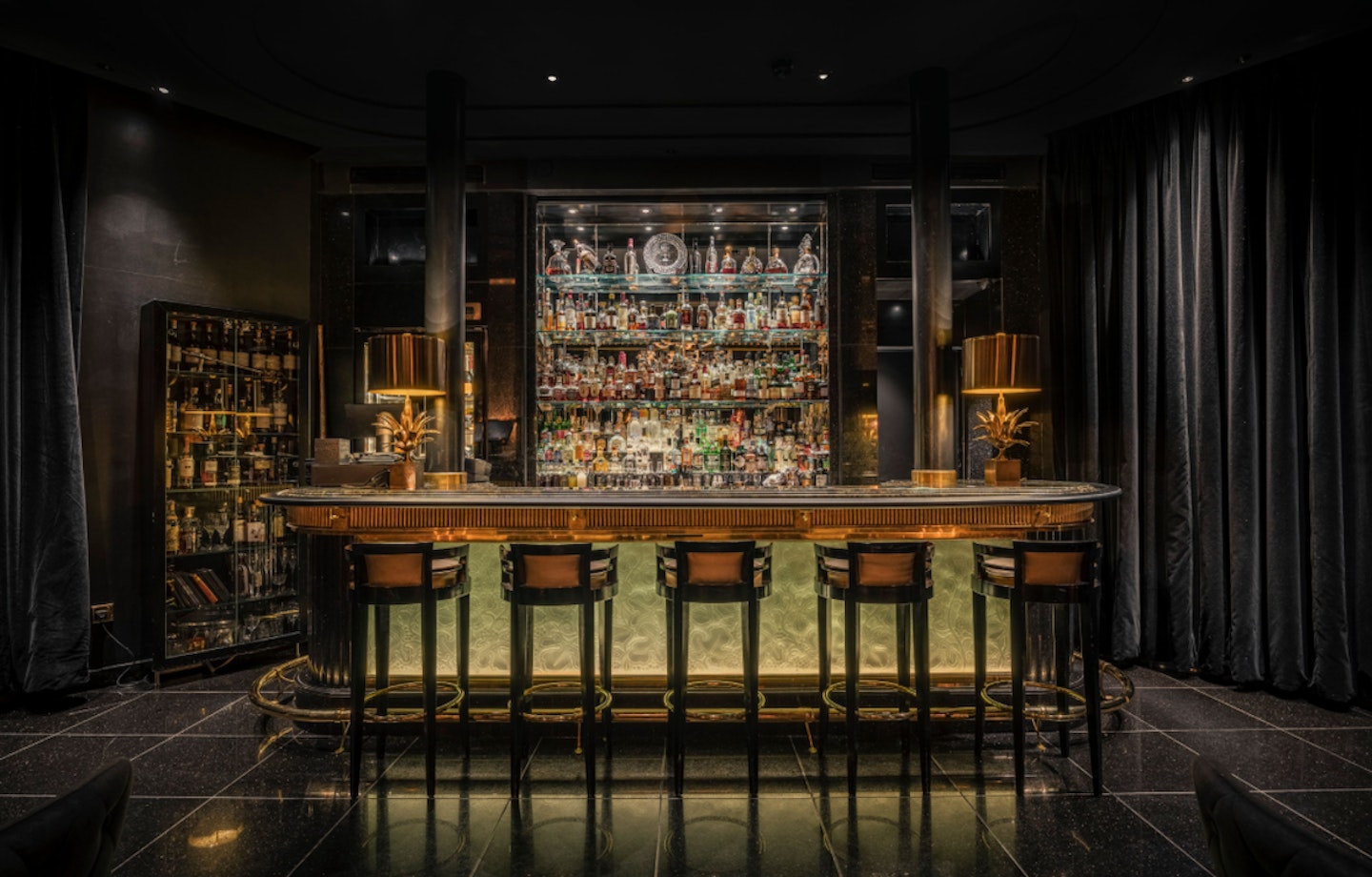 18 of 19
The Savoy's Beaufort Bar
Inside London's most historic luxury hotel, The Savoy, Beaufort Bar has a dramatic gold and black decor that acts as the perfect backdrop for some late night cocktails. Open from Thursday to Saturday until 1am, Beaufort Bar has DJs playing every night so you can have a dance while enjoying one of their famous Golden Apple Champagne cocktails.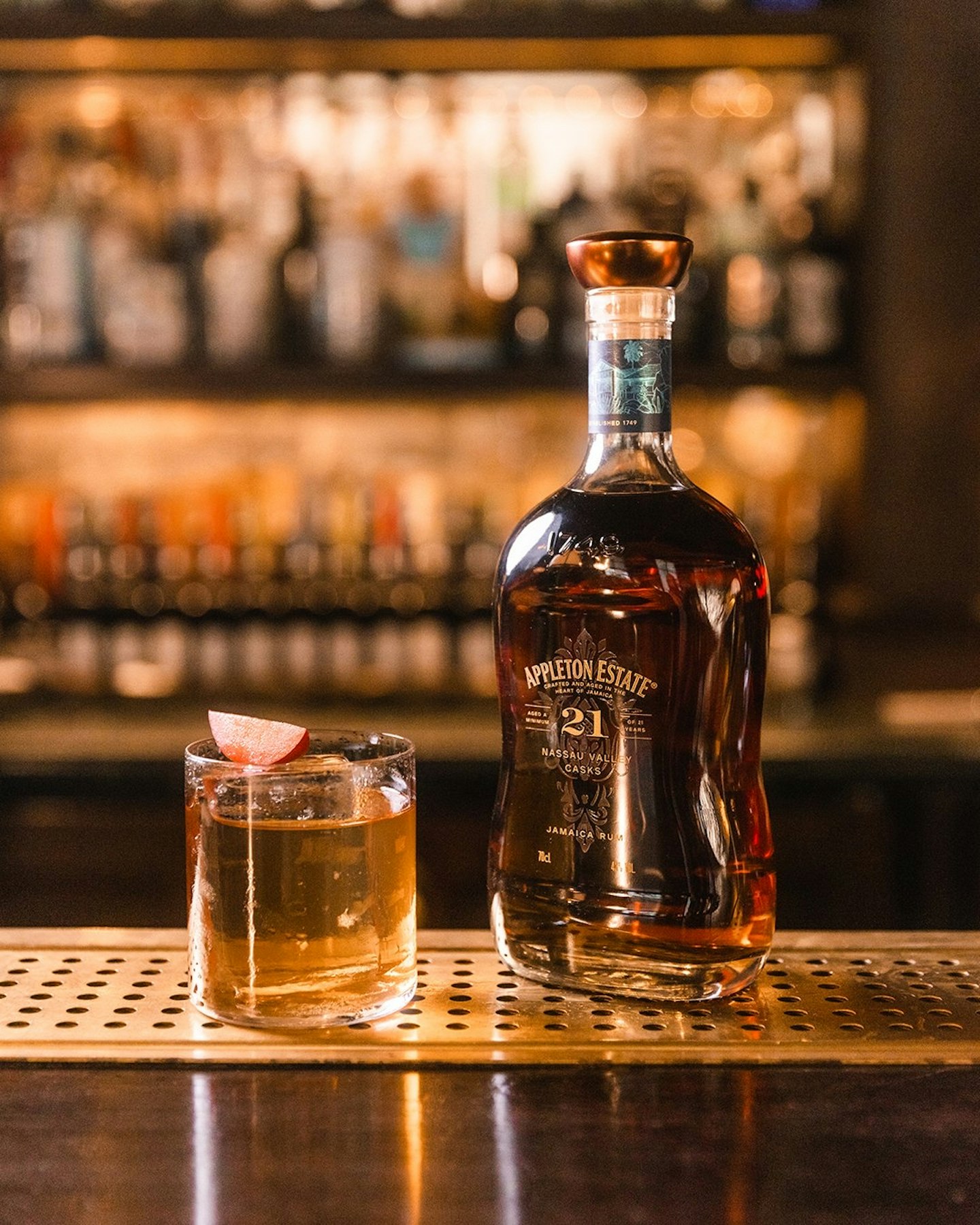 19 of 19
CREDIT: Appleton Estate
Appleton Estate Jamaican Jazz Sessions at Scarfes Bar
At Scarfes Bar in Holborn, a host of talented artists will be performing traditional jazz music inspired by Jamaican sounds and culture. Paired with world-class Appleton Estate rum cocktails, enjoy an evening of smooth Jazz. Visit for FREE on the 26th of October 8pm - midnight. One not to miss!