The sun is shining (for now) and picnics are a-go again but this year, we're taking them to the next level. From Instagrammable picnic outfits to lush blankets and personalised tablescapes (yes, really), picnics are going nuclear this year. Of course, the most important thing to pack in your picnic basket is the drinks, and that's where pre-made cocktails and canned drinks come in. What are the best ones to buy this summer?
Well, we've done the hard work for you and found the best of the best canned drinks and pre-made cocktails that will improve any picnic. From gin-in-a-tin to craft cocktails to nitrogen-infused lattes, we've left no picnic basket behind…
Best for... health-conscious drinkers
Description
This Danish cocktail brand is shaking up the ready-to-drink category in the UK with premium,
Best for... Posting on the 'Gram
Description
Using natural fruit extracts and juices and with no preservatives, artificial sweeteners or
Best for... Matching your picnic-wear
Description
VACAY canned craft pre-made cocktails – available in Moscow Mule, Tom Collins, Paloma and Vodka
Best for... Continuing your lockdown health-kick
Description
Pick up a new wellness routine during Lockdown 3 and want to keep it going during re-entry?
Best for... Kickstarting your day
Description
Made by pairing stone-ground matcha tea leaves with Classics Minor Figures Oat M*lk, the Minor
Best for... Taking on-the-go
Description
If youu2019re sceptical about the idea of wine in a can, donu2019t worry, so were we – until we
Best for... Being the coolest one at the picnic
Description
Thereu2019s loads of gins-in-a-tin out there, but this one is our favourite. LoneWolf gin rose
Best for... Feeling refreshed in the sun
Description
For when the suns getting a bit too hot and you need something refreshing, stat, we recommend
Looking for more inspo? Here's the rest of our favourites...
SHOP: The Best Picnic-Ready Canned Drinks - Grazia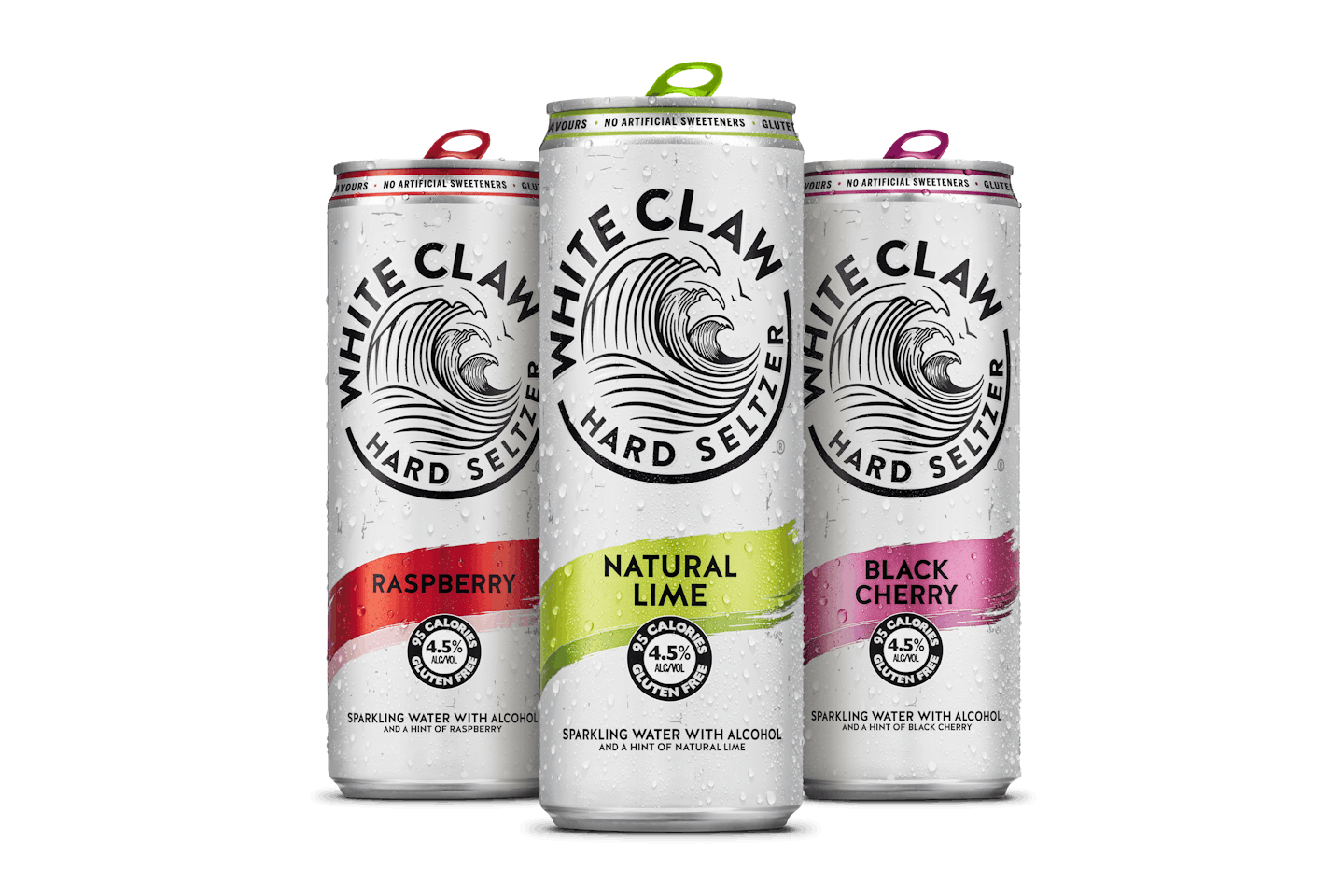 1 of 32
White Claw Hard Seltzer
If you're from the US (like me), then you know that White Claw is the hard seltzer. Light, refreshing and available in four amazing flavours (we recommend Black Cherry), we just found you your drink of the summer.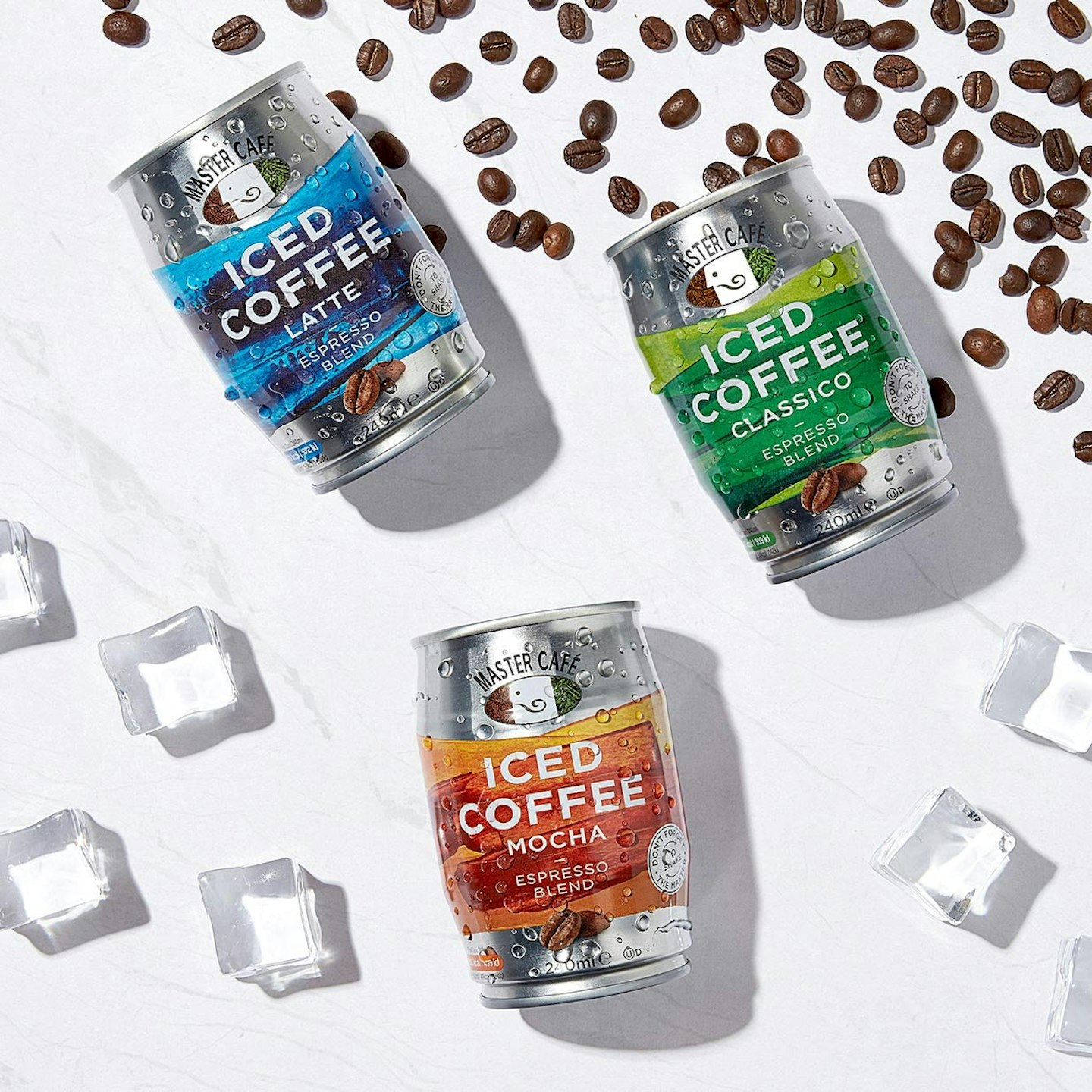 2 of 32
Master Cafe Iced Coffee Mixed Pack
When it's warm outside, drinking hot coffee is not the move – instead, just pop one of these in the fridge, give it a little shake before drinking and you'll have the perfect iced coffee on-the-go.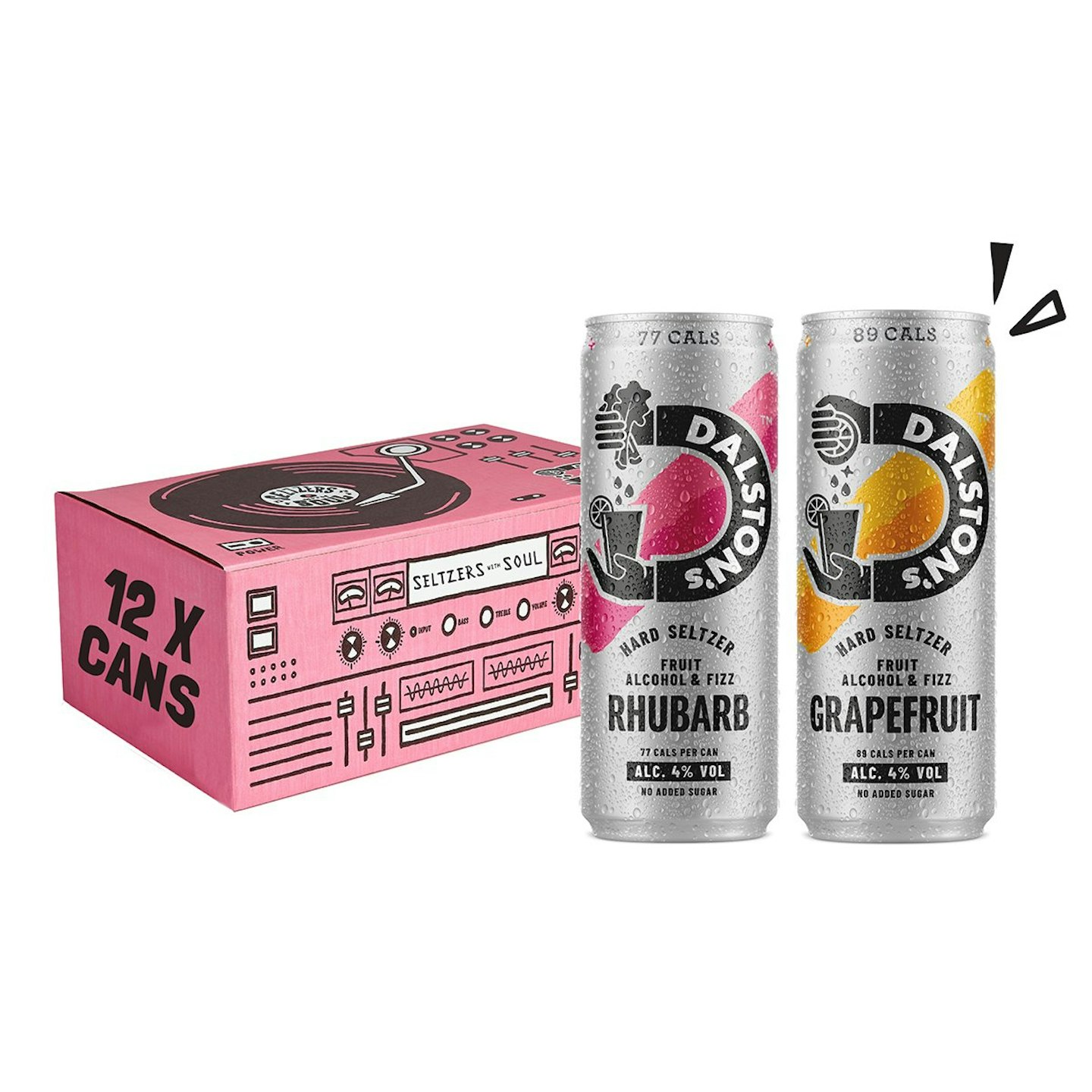 3 of 32
Dalston's Vodka Rhubarb + Grapefruit Hard Seltzer
Dalston's soft seltzers got our vote for most refreshing, but we haven't forgotten about their hard seltzers either. Made with real fruit and only 3 ingredients, these babies are pretty refreshing, too.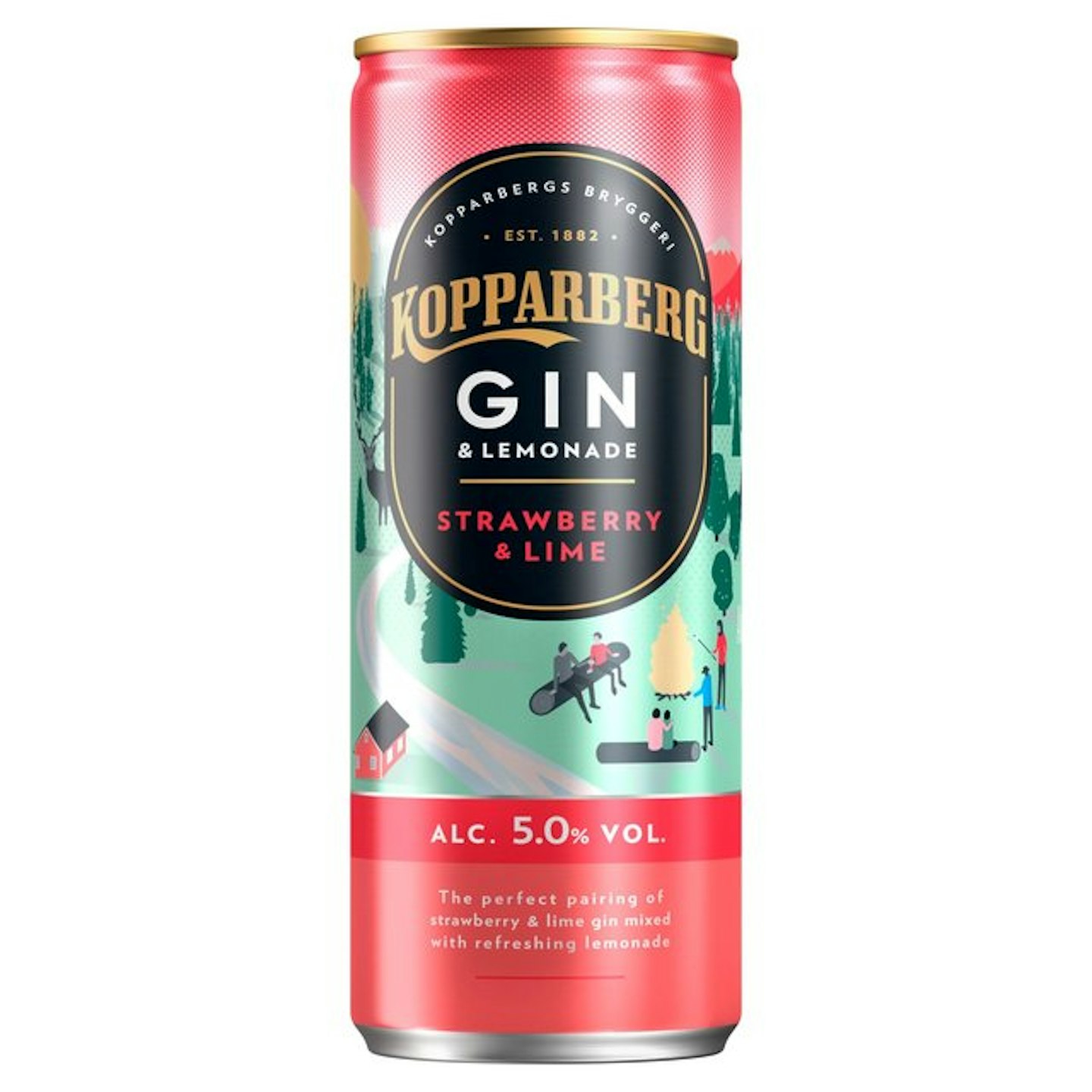 4 of 32
Kopparberg Premium Gin Strawberry & Lime
When you want to take your gin-in-a-tin to the next level, go for Kopparberg's Premium Gin Strawberry & Lime can, he perfect pairing of strawberry and lime gin mixed with lemonade.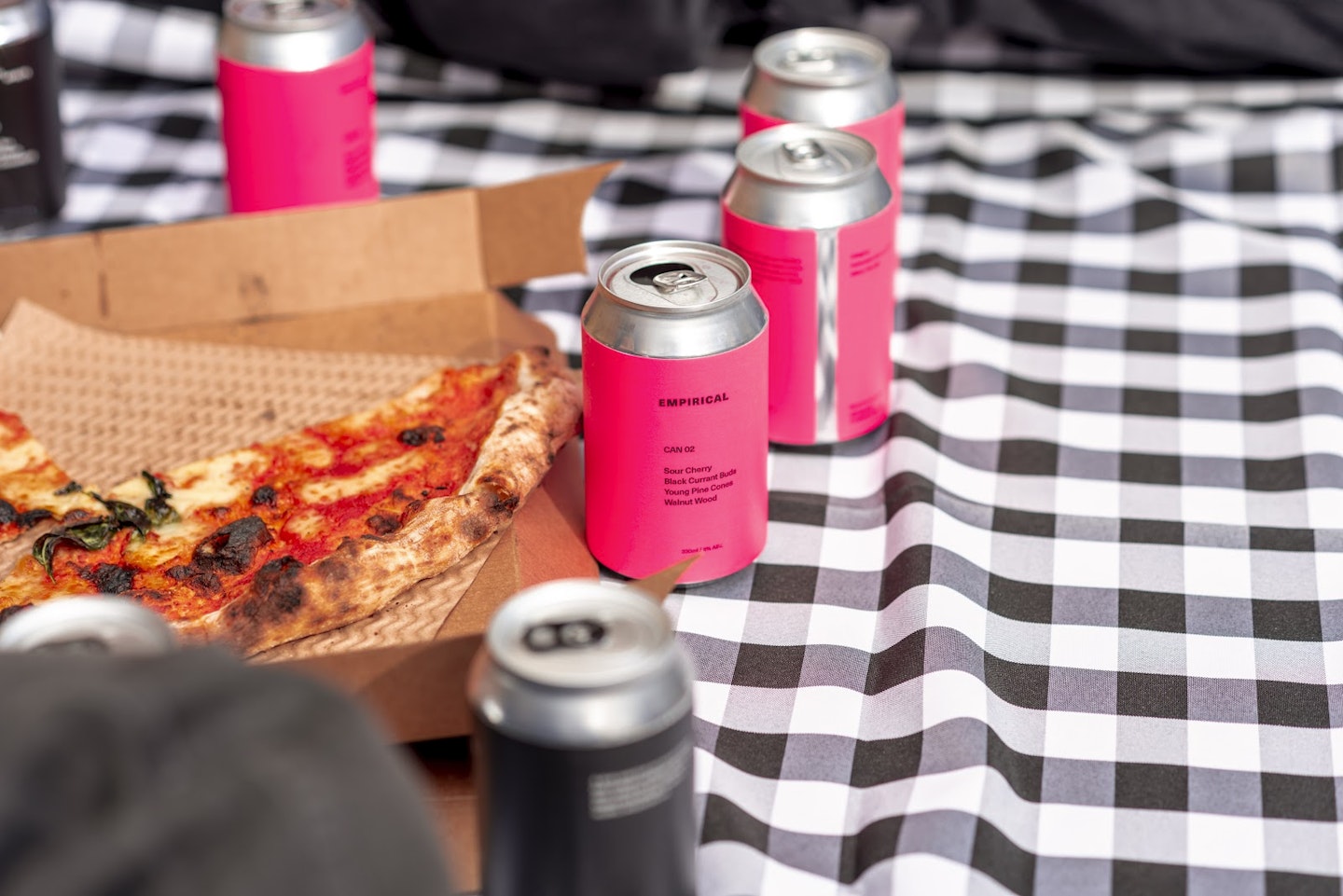 5 of 32
Empirical Can 01 + Can 02
Copenhagen-based Empirical is a self-proclaimed 'flavour company' offering two unique pre-made cocktails-in-cans this summer.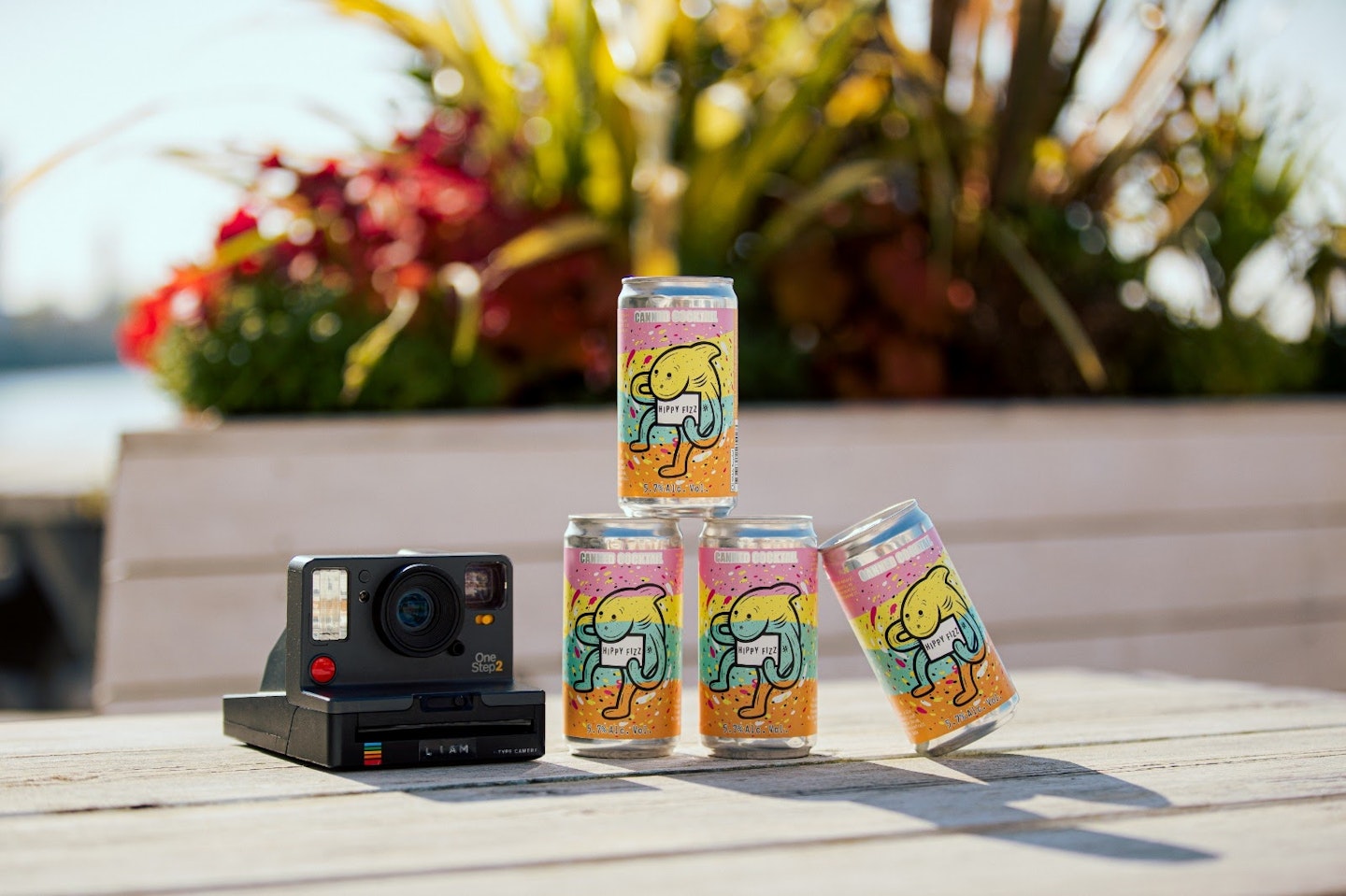 6 of 32
Porter's Hippy Fizz
Hippy Fizz is the canned gin-based cocktail from the team behind Porter's Gin featuring patchouli leaf, pineapple shrub, malted passionfruit and hop soda.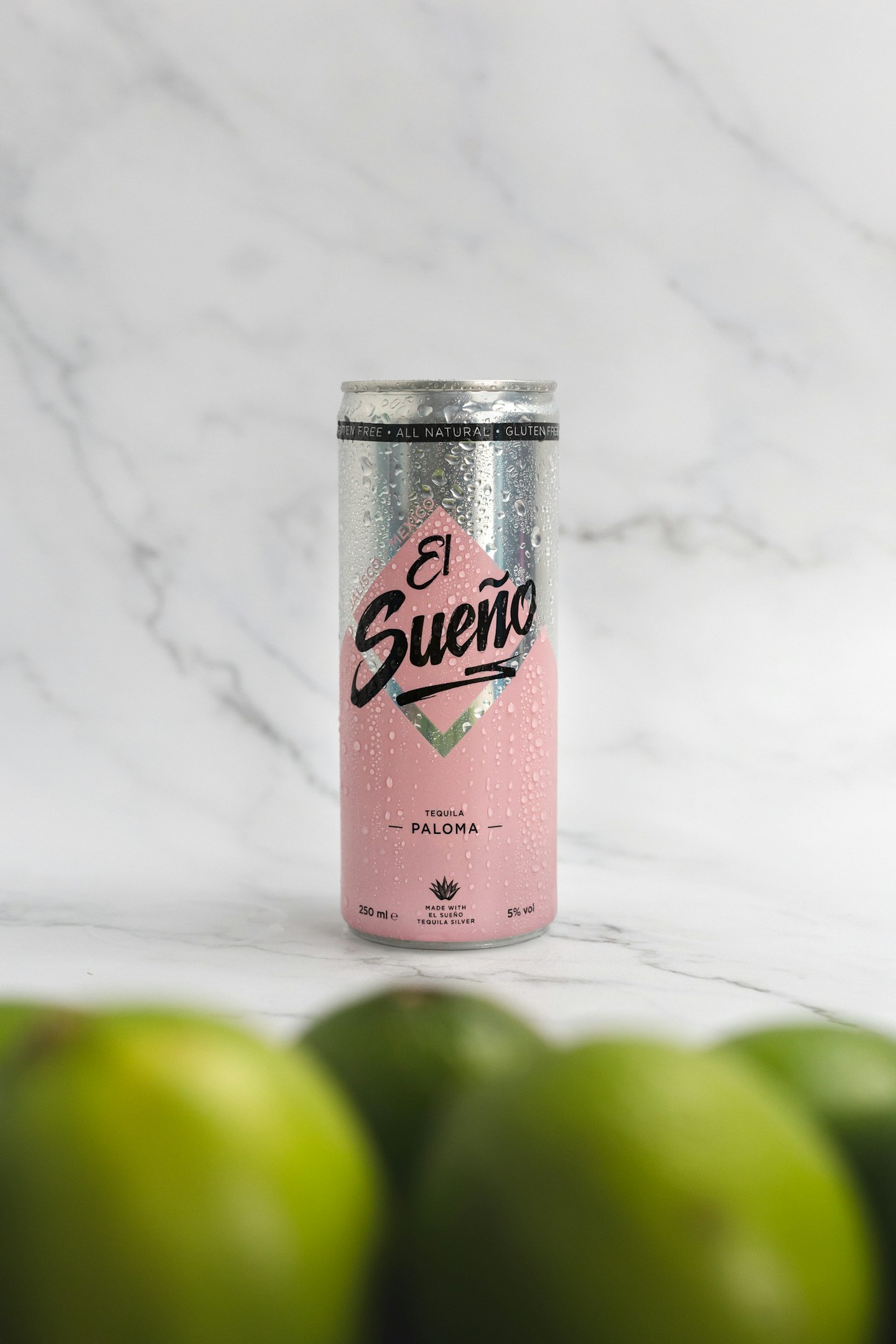 7 of 32
El Sueño Paloma
Get your picnic party started the right way with the canned Paloma from El Sueño tequila. Tequila, grapefruit soda and lime – what' s not to like? There's a margarita option, too.

8 of 32
Truly Hard Seltzer
An all-natural alcoholic sparkling water available in two flavours – Black Cherry and Wild Berry – Truly Hard Seltzers are made from refreshing simple ingredients, making them the perfect canned summer drink.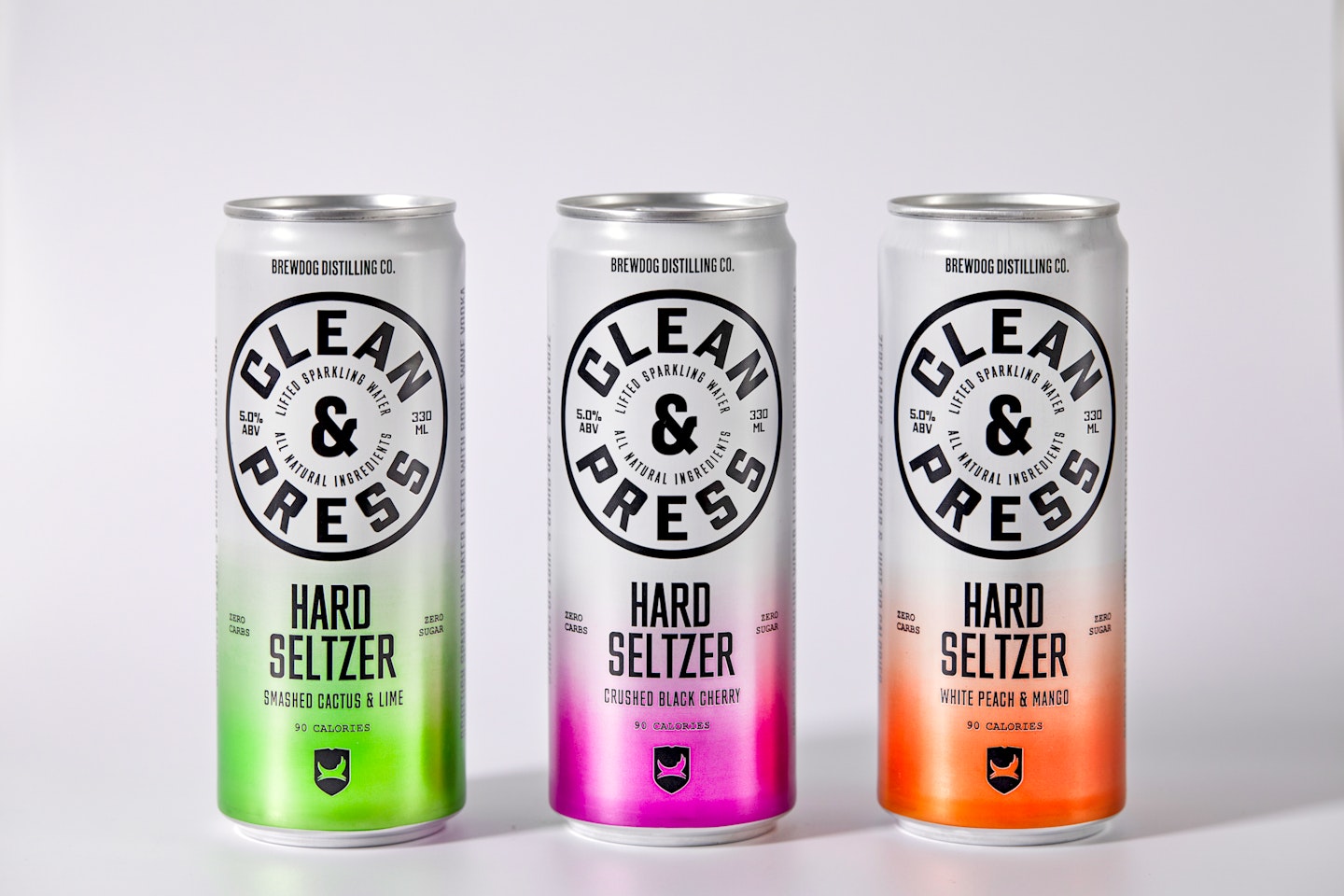 9 of 32
Clean & Press Hard Seltzer Mixed Pack
From the masterminds over at Brewdog comes Clean & Press Hard Seltzers. Using exceptional quality craft vodka distilled at their brewery, these seltzers – available in three flavours – are the perfect light, easy-drinking option this summer.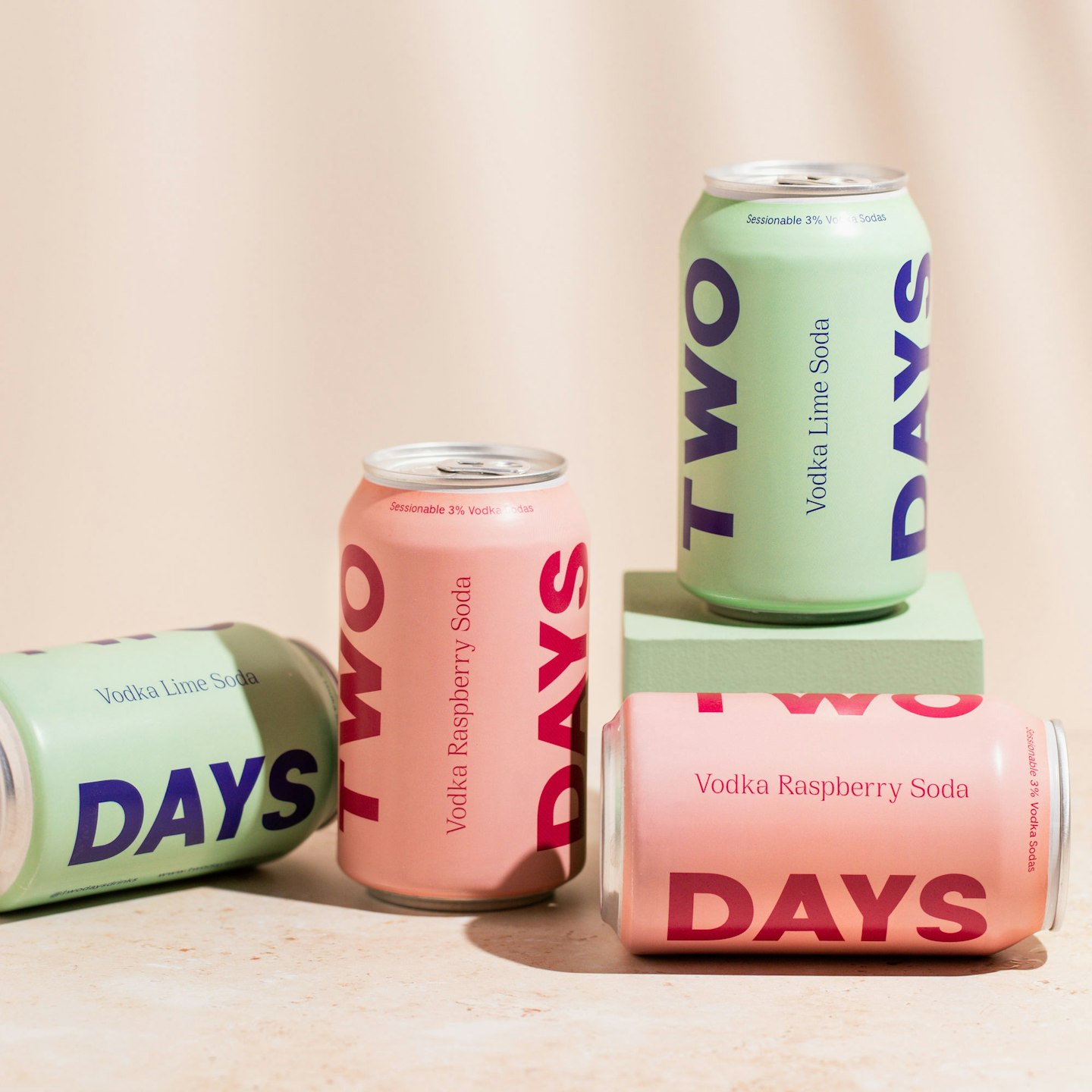 10 of 32
Two Days Vodka Soda
Inspired by the idea that we should enjoy drinks today and still be able to make the most of tomorrow, Two Days is a range of light and sessional Vodka sodas crafted with a single-measure of British vodka, lightly sparkling water and a squeeze of fruit extract.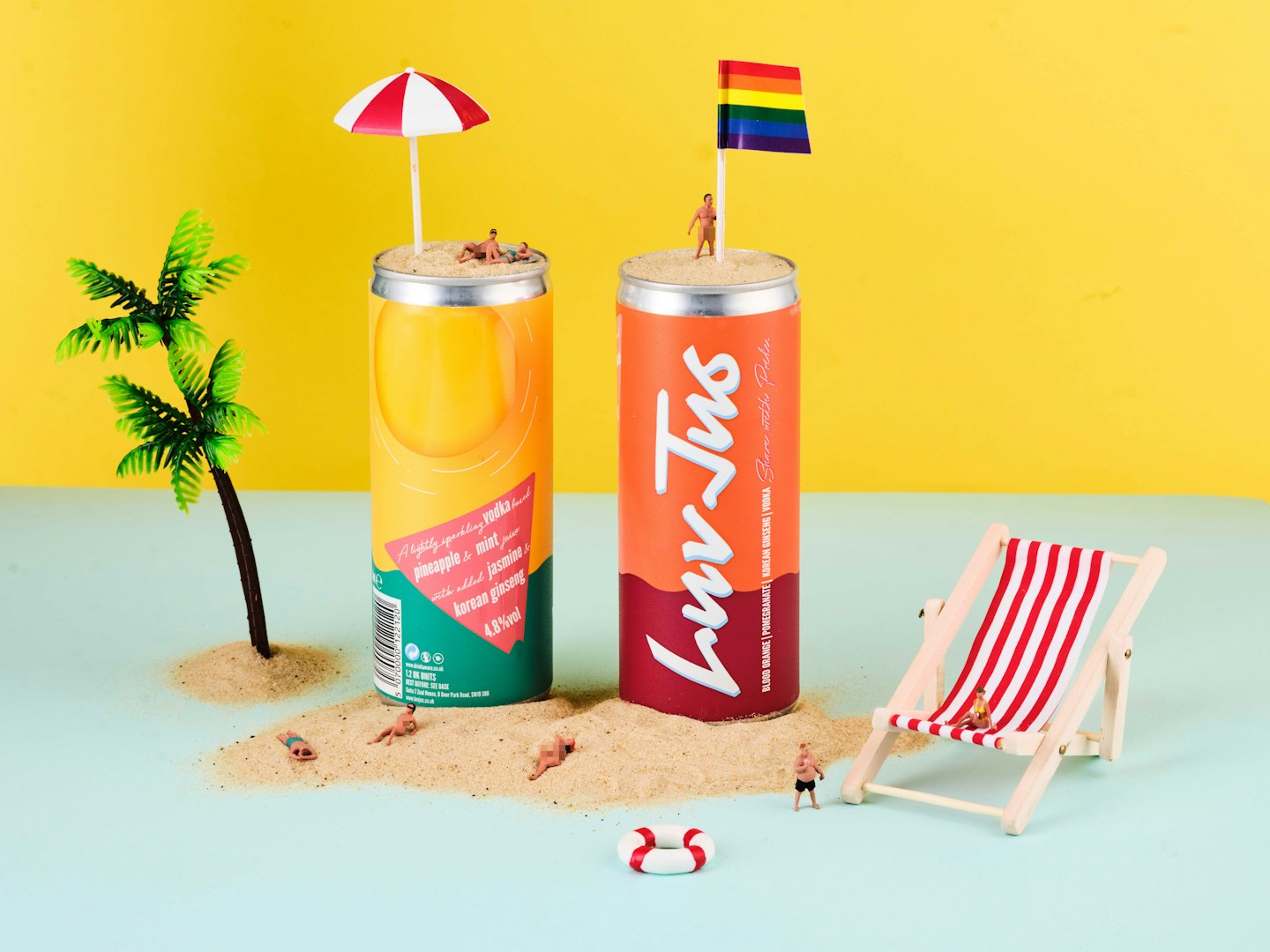 11 of 32
LuvJus
Created by an independent LGBTQ+ business and inspired by Pride, LuvJus are the perfect feel-good addition to your picnic basket, available in two flavours: pineapple, mint, jasmine, Korean ginseng and vodka, and blood orange, pomegranate, Korean ginseng and vodka.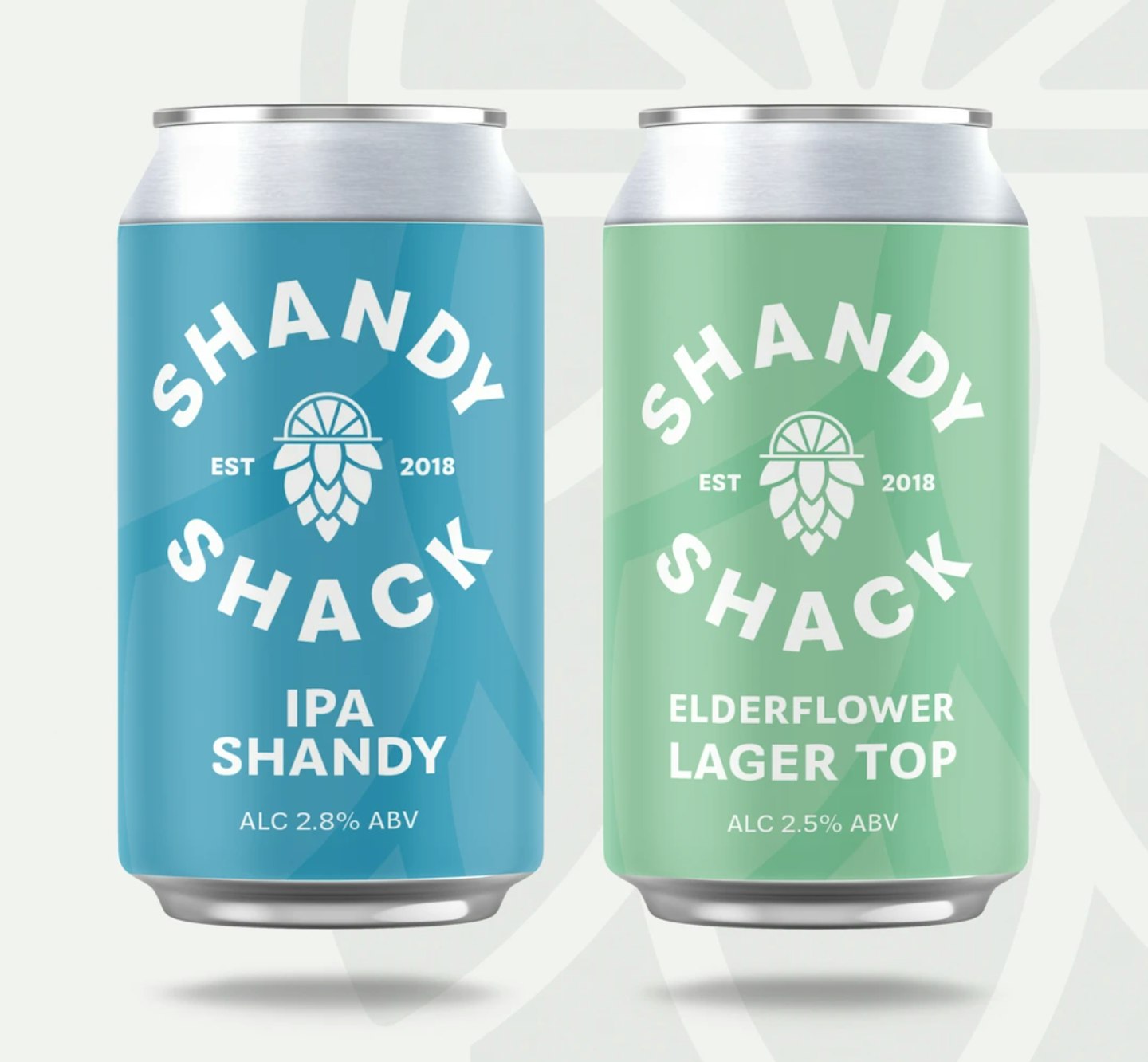 12 of 32
Shandy Shack
Perfect for those looking for something a little lighter, Shandy Shack's IPA and Elderflower Lager Top are a lower alcohol option without compromising on taste.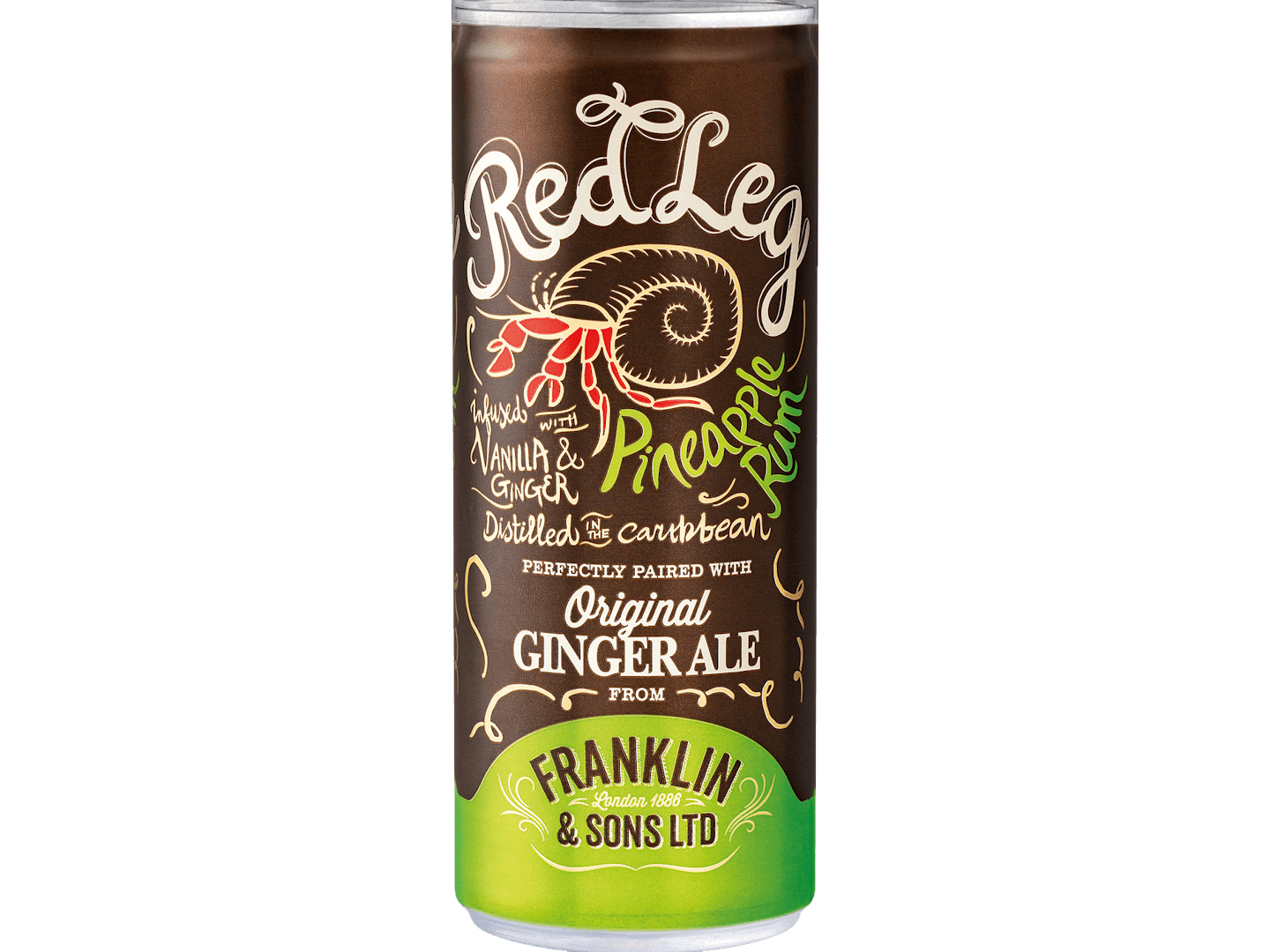 13 of 32
RedLeg Spiced Rum
With two flavours to choose from — RedLeg Spiced Rum with 1886 Cola or RedLeg Pineapple Rum with Ginger Ale — these cans are a must-have in every picnic basket this summer.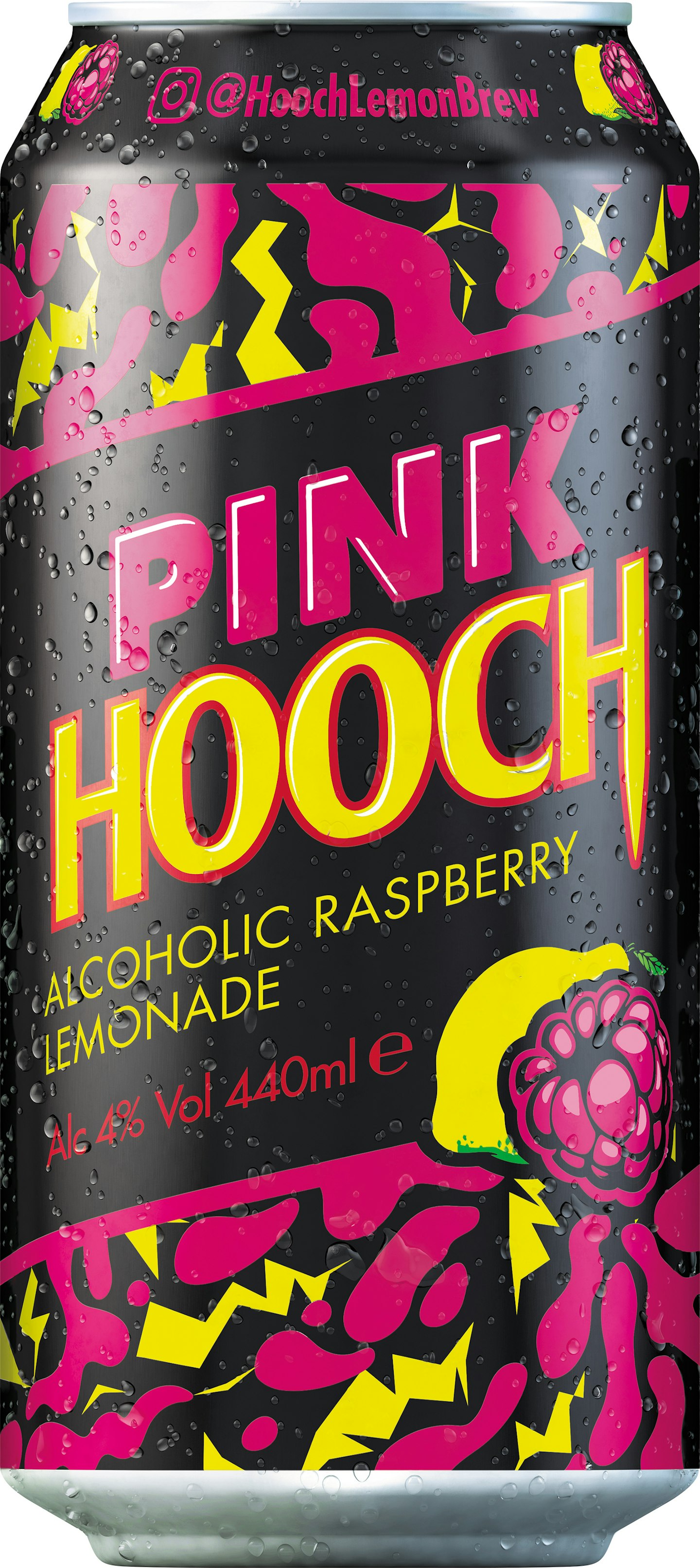 14 of 32
Hooch
Get the mixed pack and try all three delicious flavours: Lemon Brew, Hula and Pink.
15 of 32
Portobello Road Gin and Tonic
It doesn't get any better than this classic G&T, served with award-winning tonic water and delicious London Dry Gin.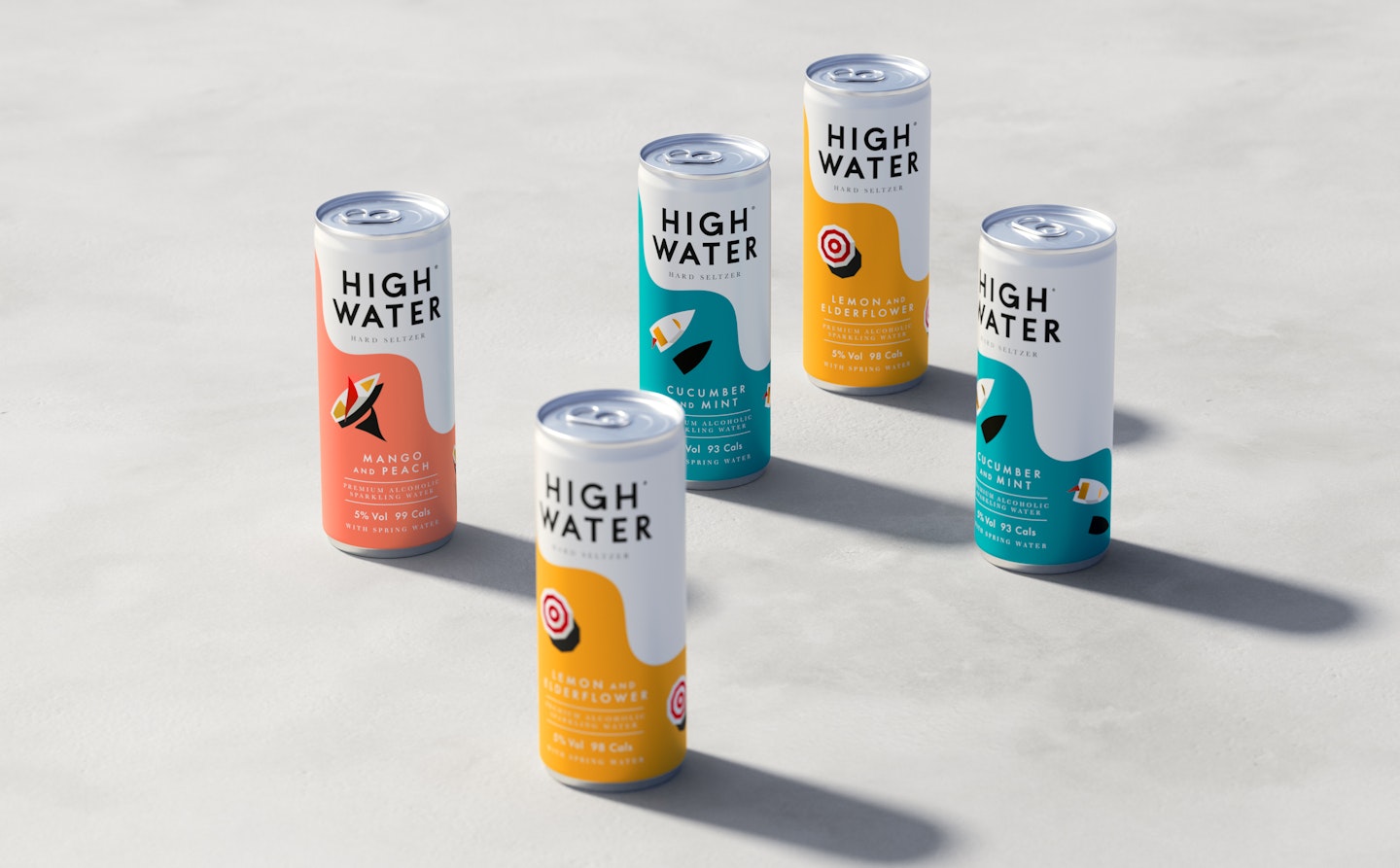 16 of 32
High Water Hard Seltzer
High Water hard seltzers are inspired by the water's edge and the Great British Outdoors, which makes them the perfect drink to bring along to the park or beach this summer.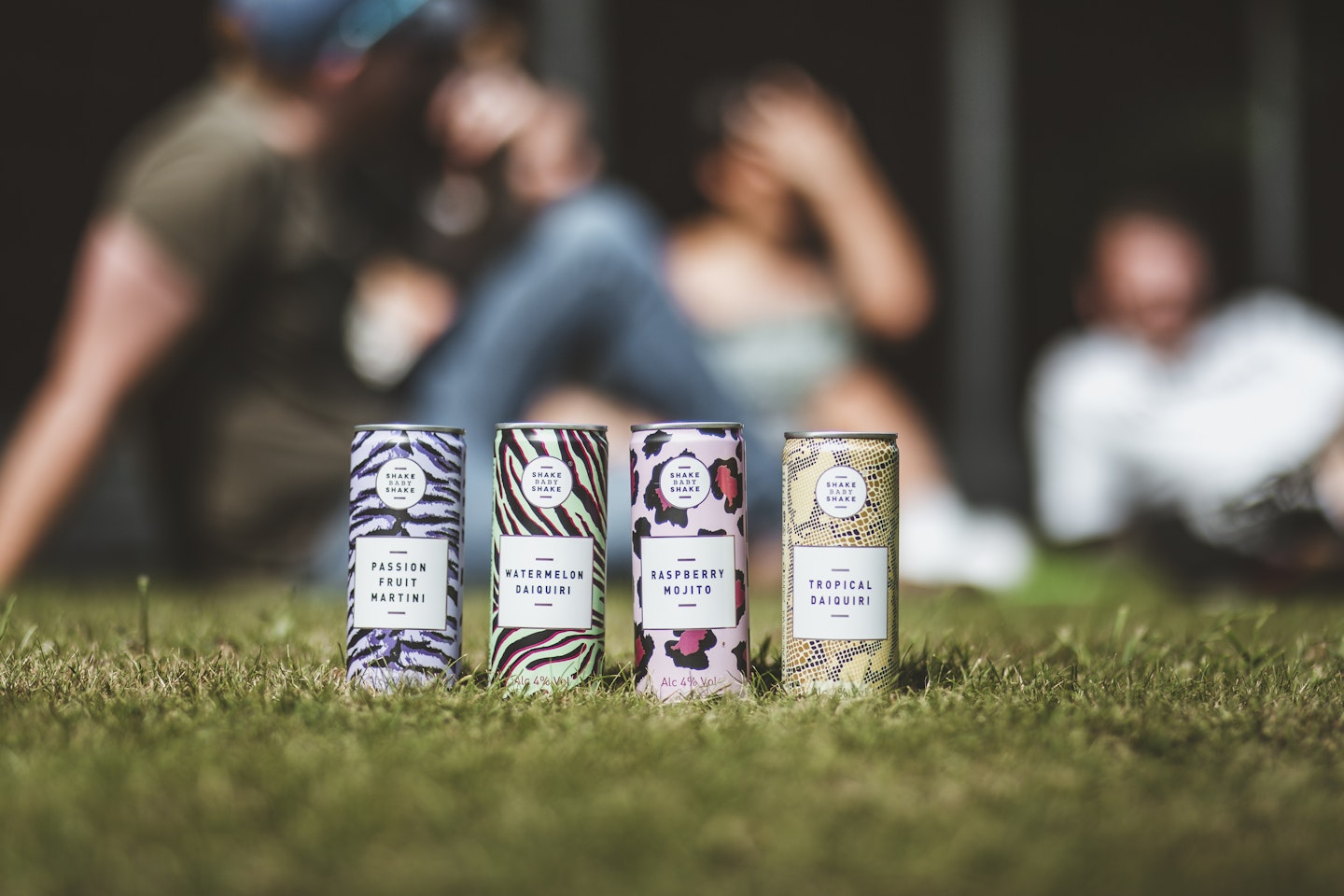 17 of 32
Shake Baby Shake Mixed Pack
Enjoy your favourite cocktails pre-mixed and ready-to-drink, from Passion Fruit Martini to Raspberry Mojito.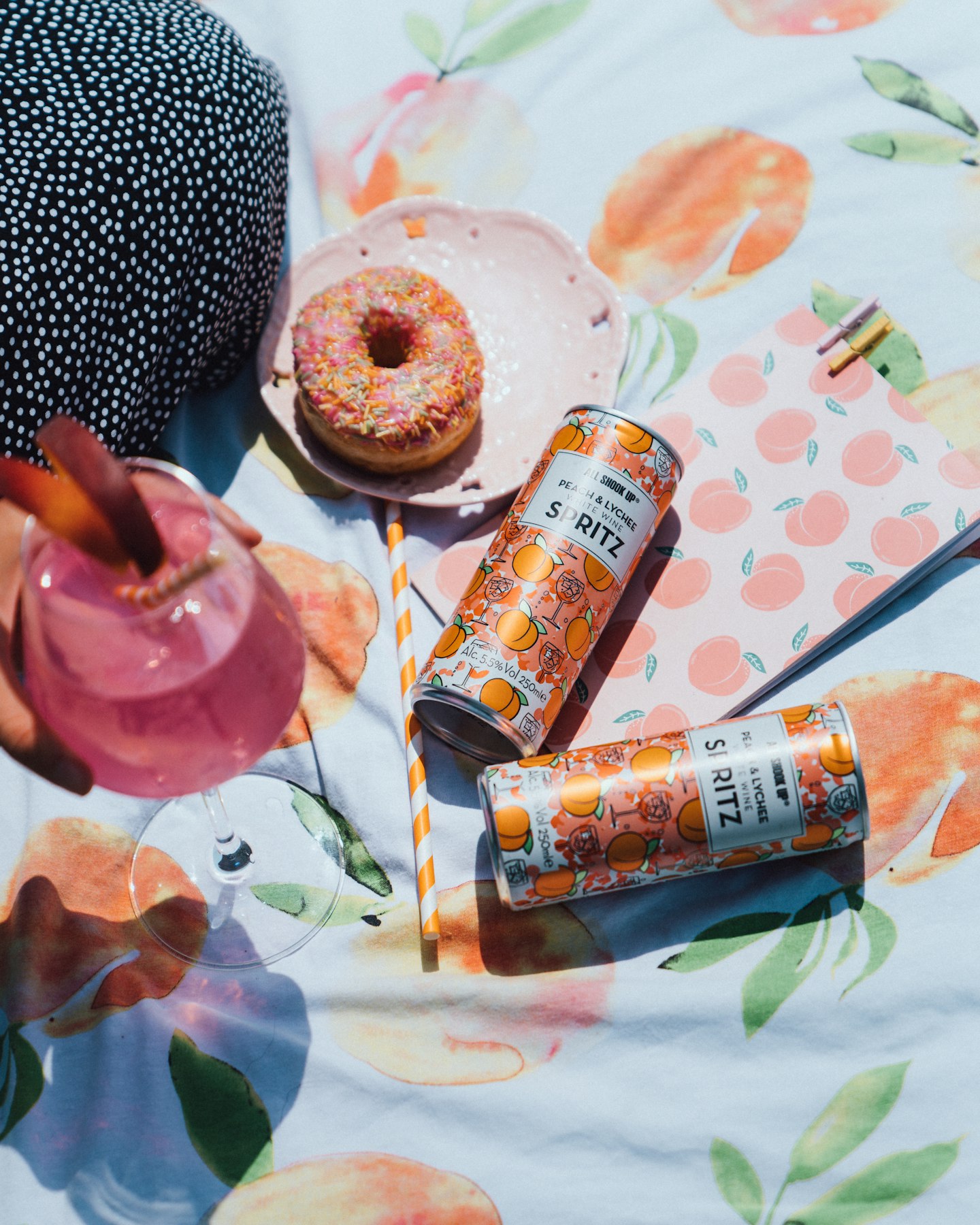 18 of 32
All Shook Up Cocktails
From classic cocktails like Espresso Martini and Strawberry Daiquiri to delicious Spritz version like Peach & Lychee and Watermelon & Mint, All Shook Up has an option for every picnic-goer.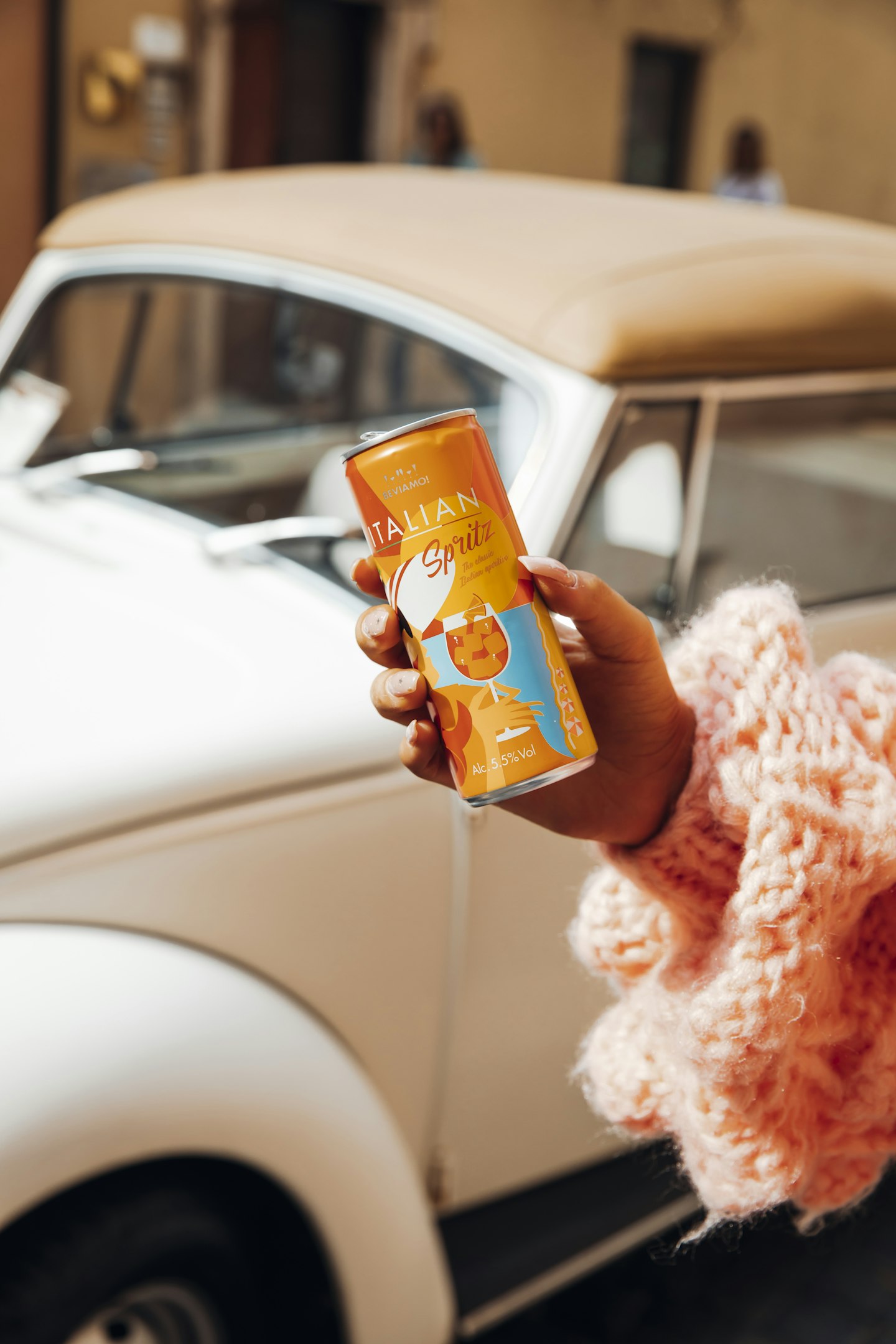 19 of 32
Beviamo! Italian Spritz
The perfect sunny weather drink, Beviamo! Italian Spritz combines zesty bitter liqueur, a dash of soda and Italian white wine to bring a taste of the Mediterranean to your picnic.
20 of 32
Cantails
Mojito, Elderflower Collins, Hawaiian Spritz — Cantails uses meticulously sourced natural ingredients from all over the world to create amazing canned cocktails in 100% recyclable cans.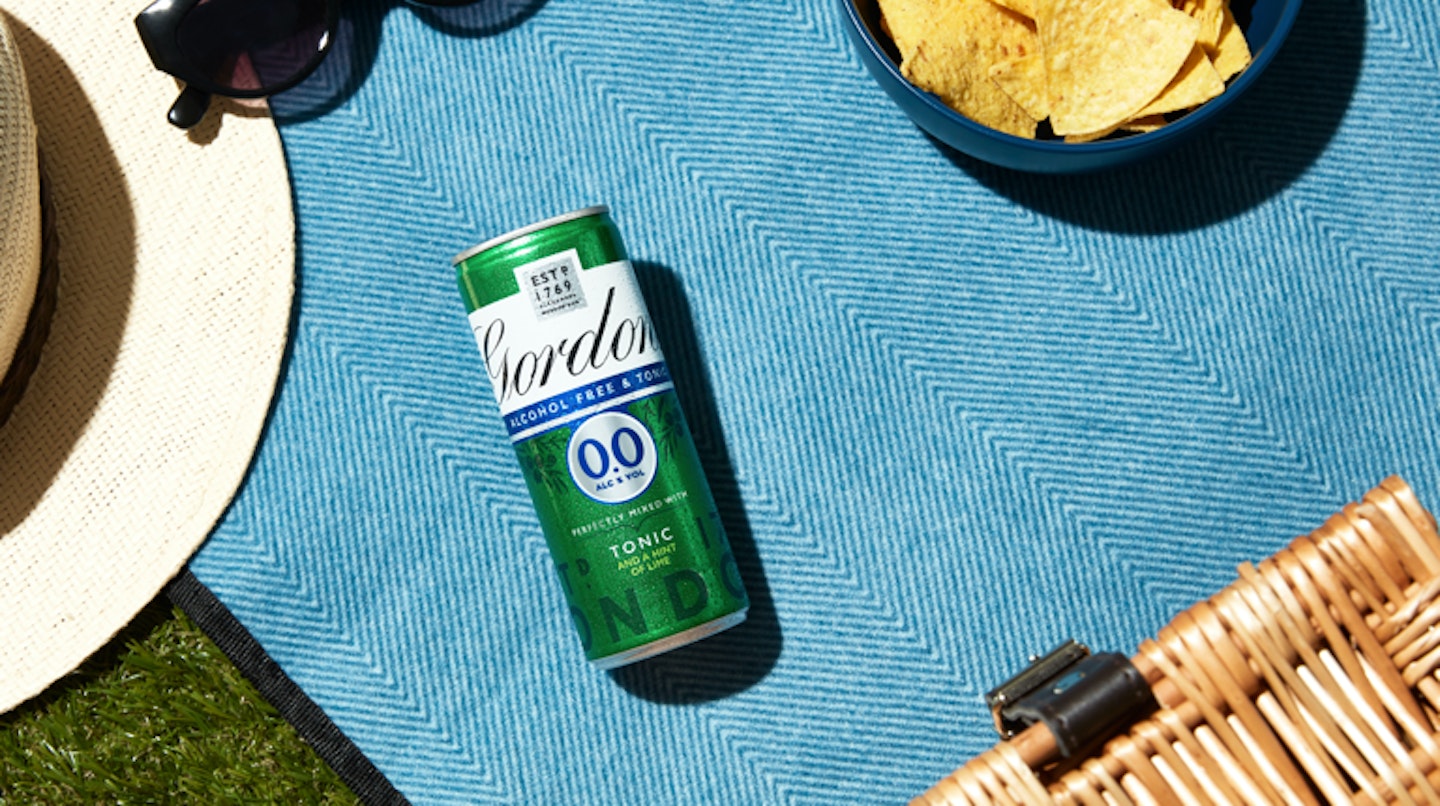 21 of 32
Gordon's 0.0% & Tonic
Newly-launched, Gordon's beloved G&T pre-mixed can is back this year with an alcohol-free version, perfect for those on-the-go summer moments.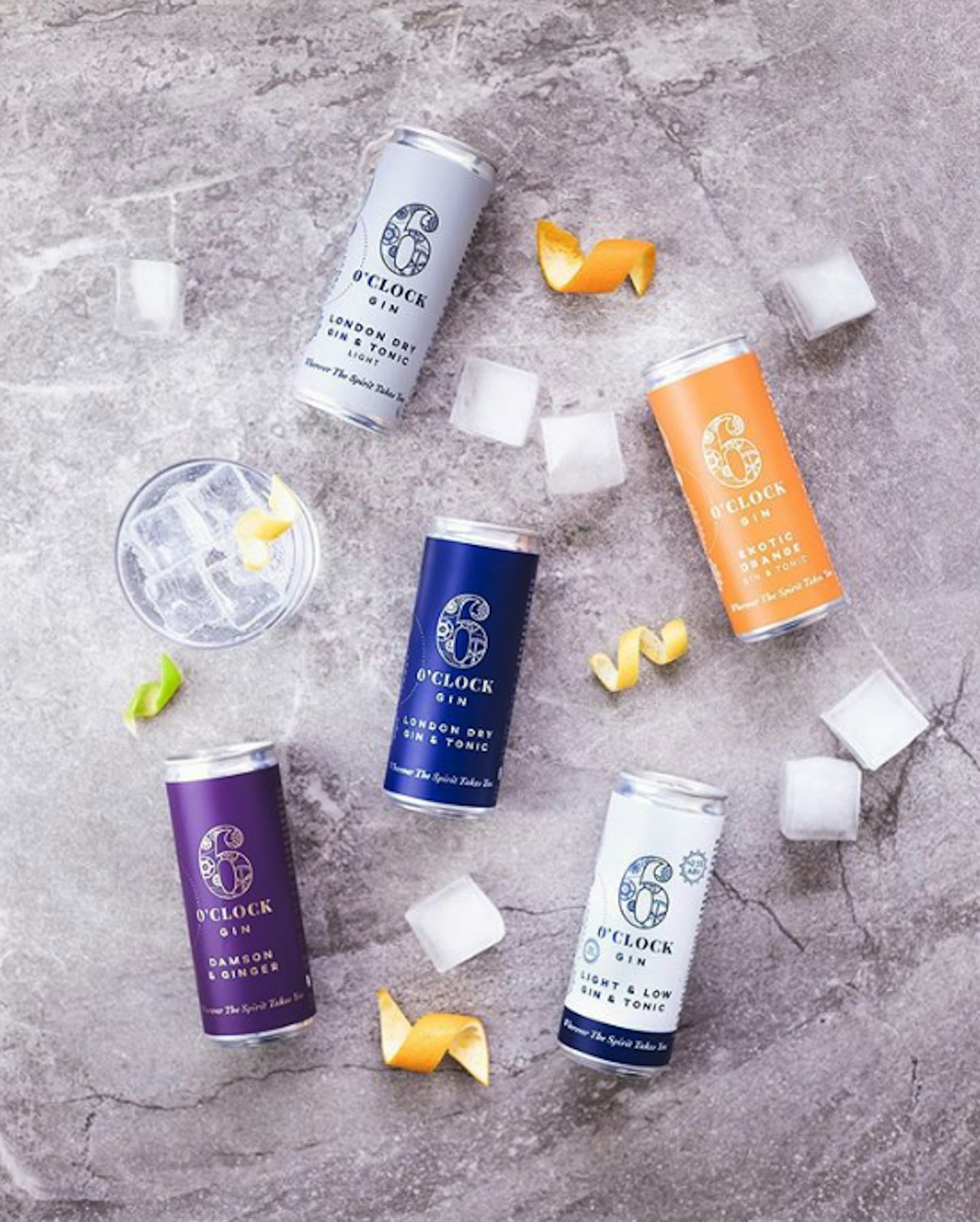 22 of 32
6 O'Clock Gin Ready To Drink Mixed Case
Fancy yourself a bit on a gin connoisseur? Then you need to try 6 O'Clock Gin's ready-to-drink cans, with flavours including Exotic Orange and Damson and Ginger.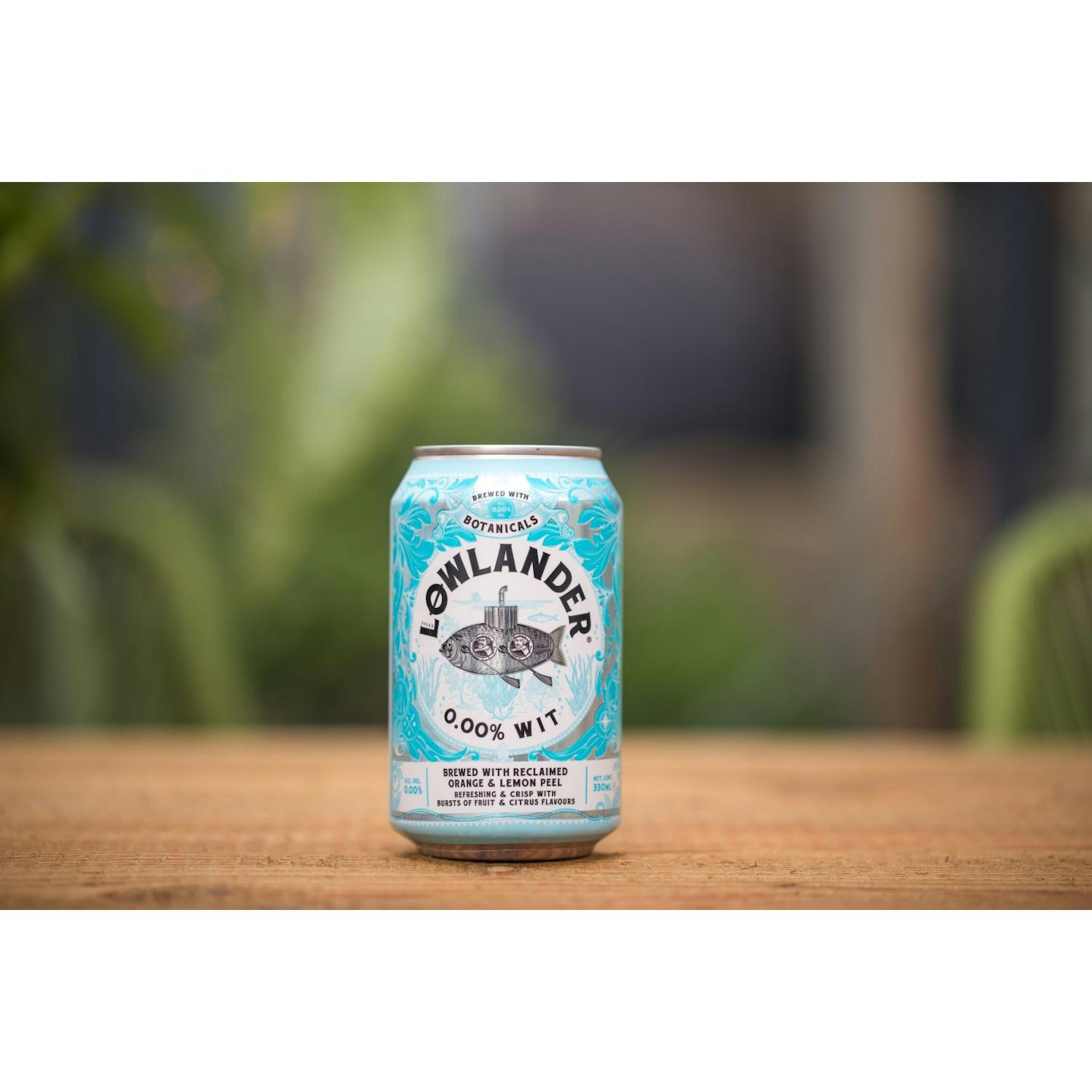 23 of 32
Lowlander Botanical Beers
The chicest option for your picnic basket, Lowlander 0.00% Botanical Beers are brewed with recycled orange and lemon peel from The Netherlands, so not only do they taste good, but they're good for the planet, too.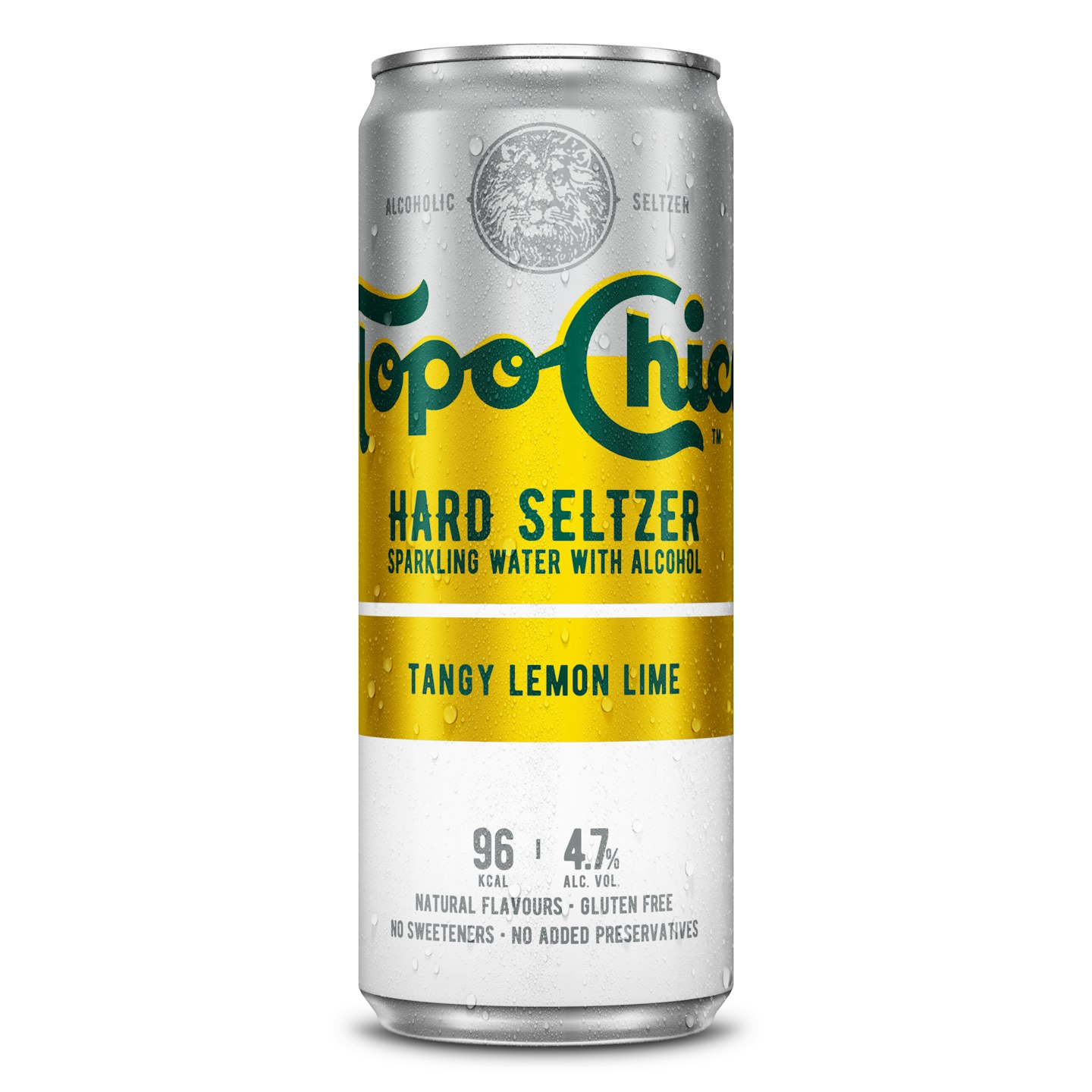 24 of 32
Topo Chico Hard Seltzer
Newly launched in the UK, Topo Chico Hard Seltzer comes in three delicious flavours: lemon-lime, tropical mango and cherry açai.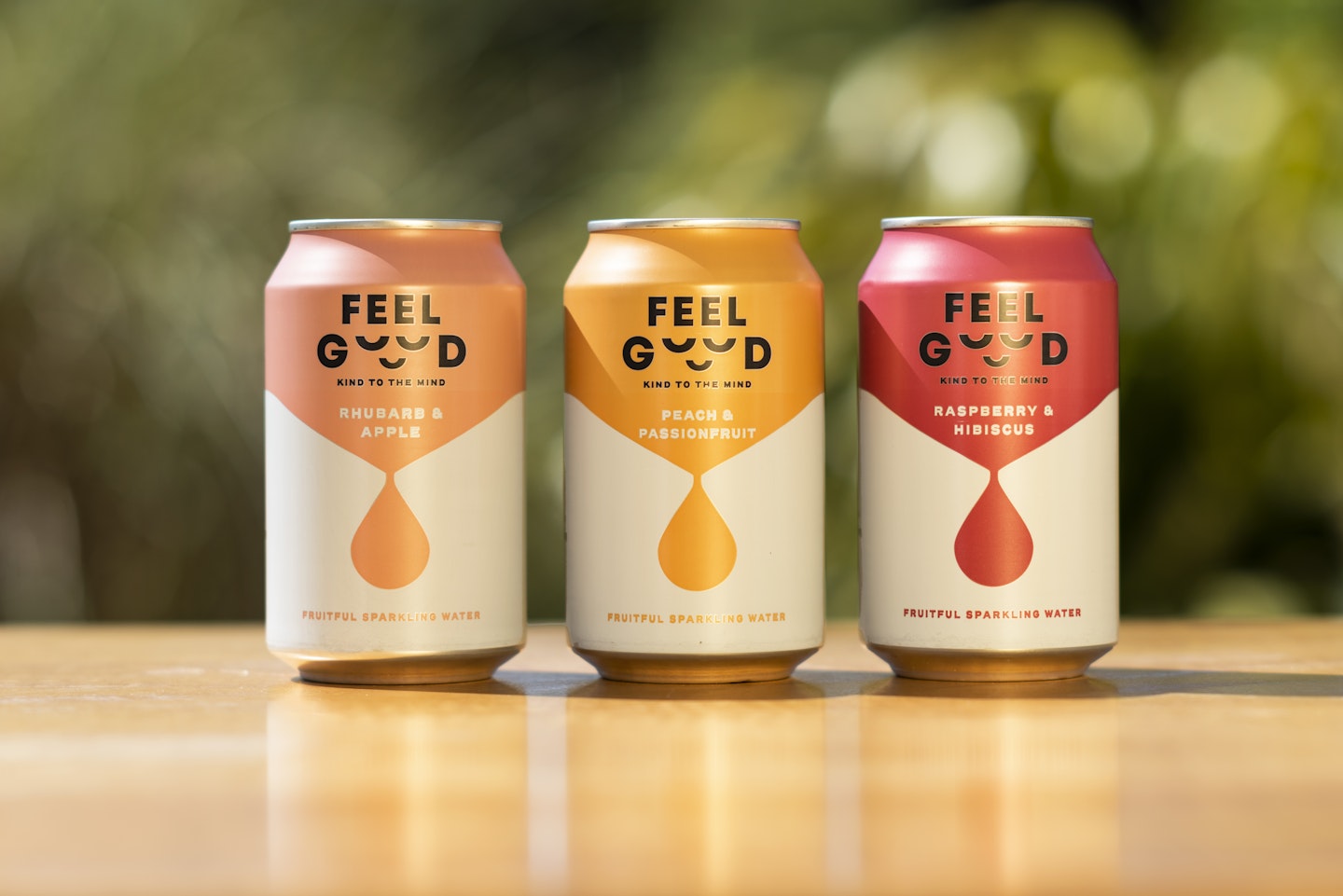 25 of 32
Feel Good Drinks
Let us introduce you to Feel Good Drinks, a range of 100% natural, great-tasting sparkling waters with a sustainable mission. With several flavours to choose from, these refreshing drinks will be your new favourite.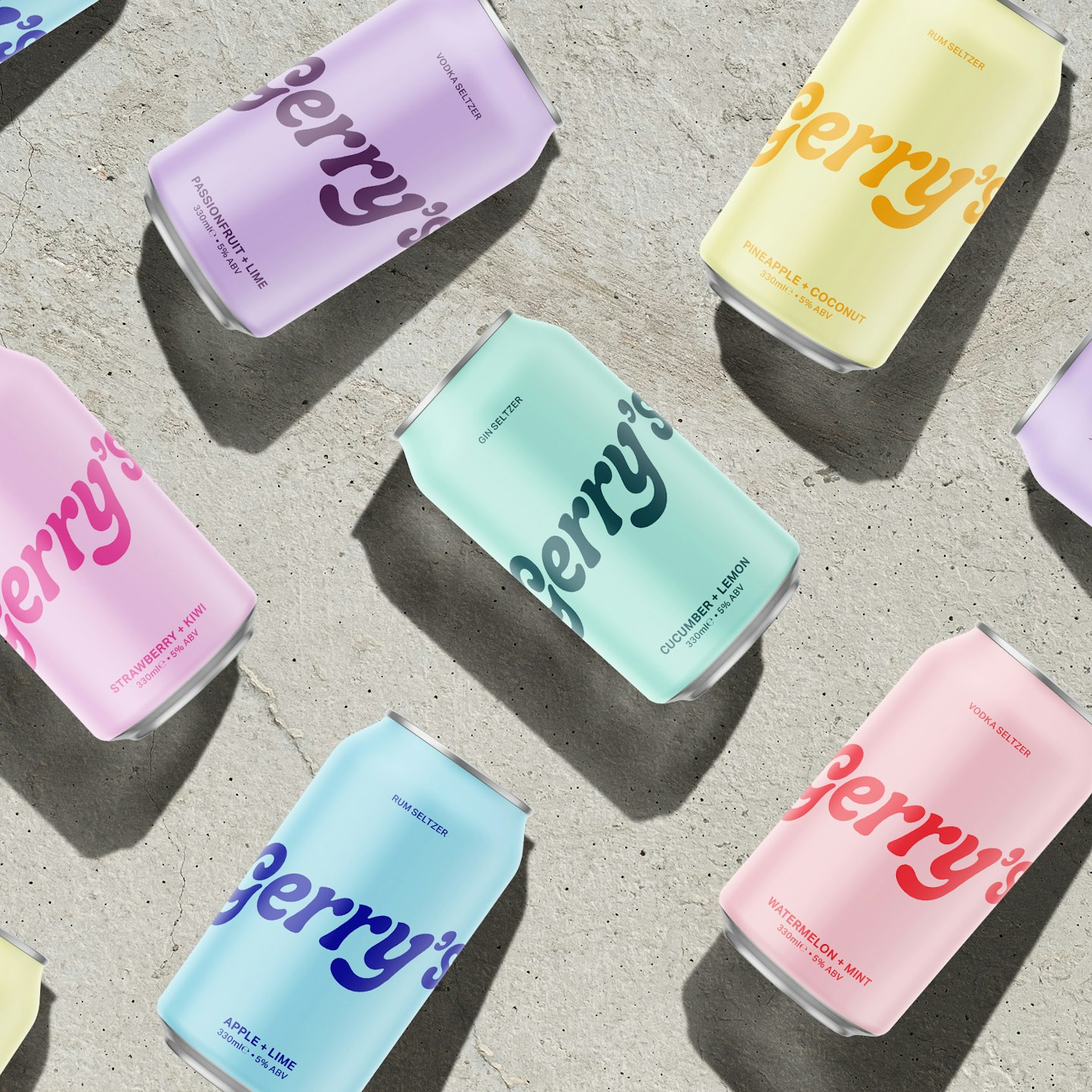 26 of 32
Gerry's
We recommend going for the Gerry's mixed pack, which includes a selection of their best flavours, from Watermelon + Mint to Strawberry + Kiwi.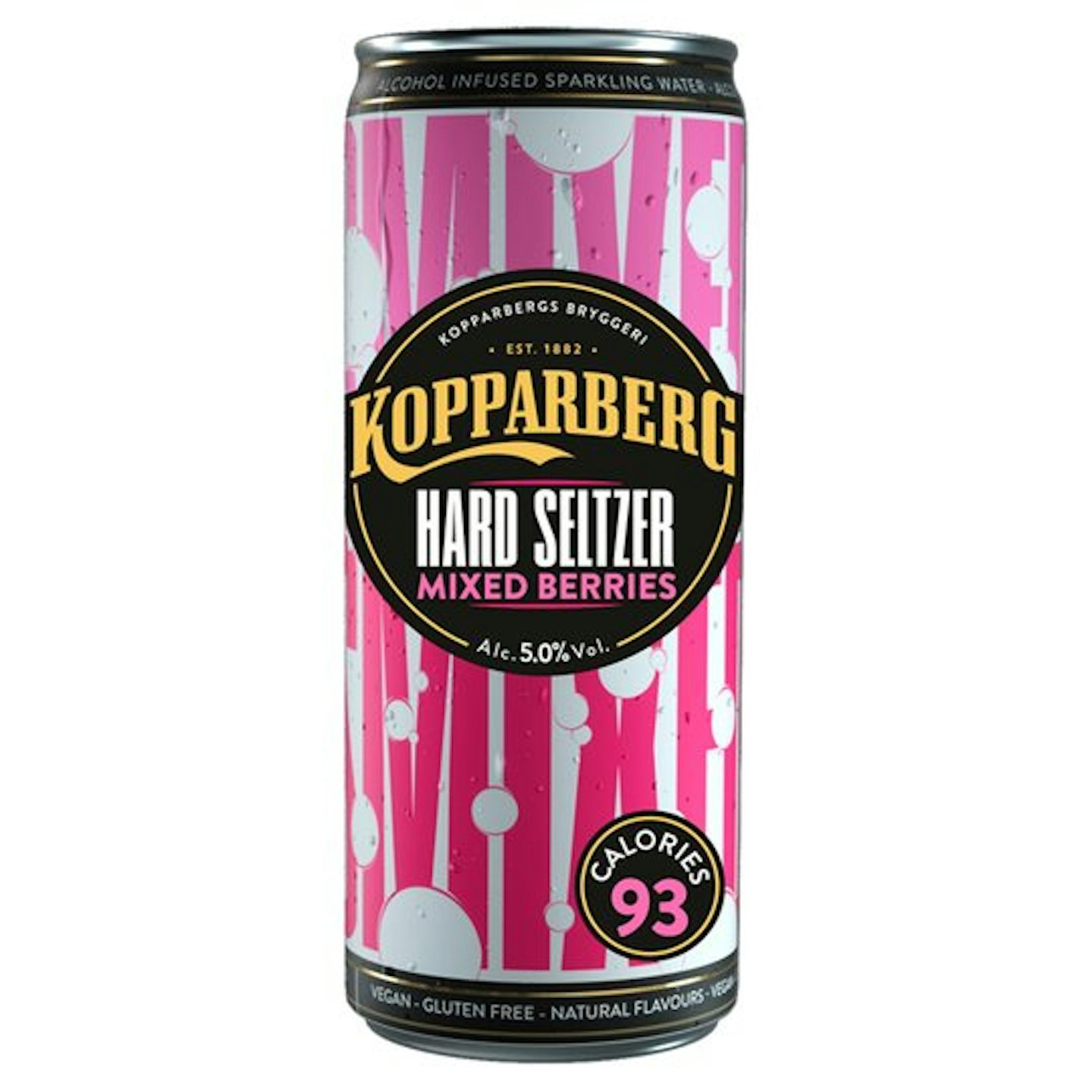 27 of 32
Kopparberg Hard Seltzer
At only 93 calories, Kopparberg Hard Seltzers are the perfect light, refreshing drink to enjoy in the sun.
28 of 32
Arrowtown Drinks
Founded by two brothers and in partnership with Sea Shepherd and Tusk, Arrowtown is your drink of the summer for when you want to enjoy what you're drinking and feel good about your choice. Available in two flavours, Lime & Elderflower and Red Berries, a portion of every sale of these low sugar hard seltzers goes to charity, so you can do your bit just by having a drink.

29 of 32
STRYKKTM Ready to Drink
No alcohol, no sugar, no fat and only 18 calories, but still just as refreshing as a gin and tonic? We'll take it.
30 of 32
DRTY Hard Seltzers
Available in three perfect-for-summer flavours – Raspberry Rosé, Mango Passion and White Citrus – DRTY hard seltzers are made with sparkling water, carb-free alcohol and natural fruit flavours, making them our choice for an on-the-go drink when the sun is shining.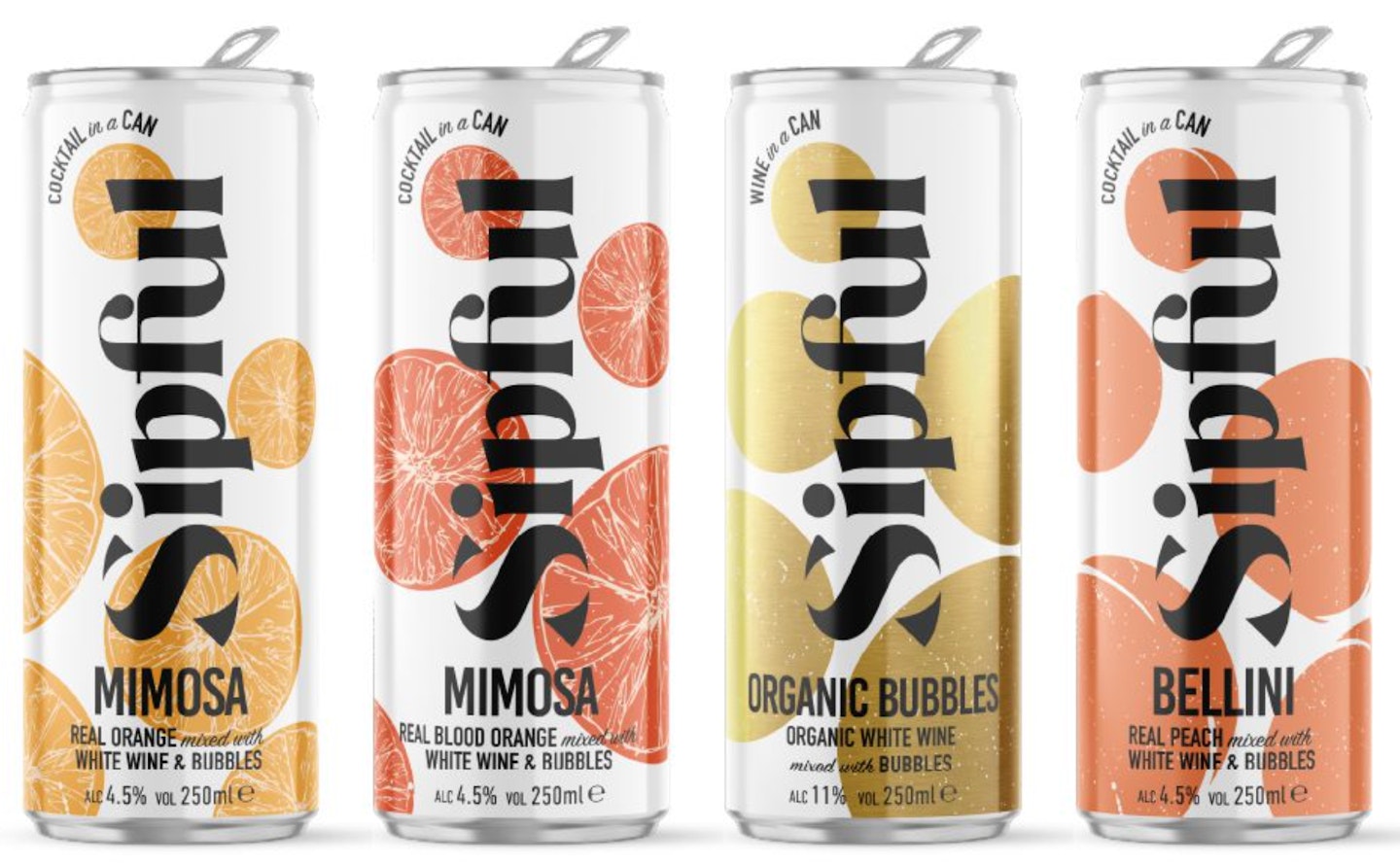 31 of 32
Sipful Drinks
Brunch in the park, anyone? Bet you didn't know you could get Mimosas and Bellinis in a can – life-changing!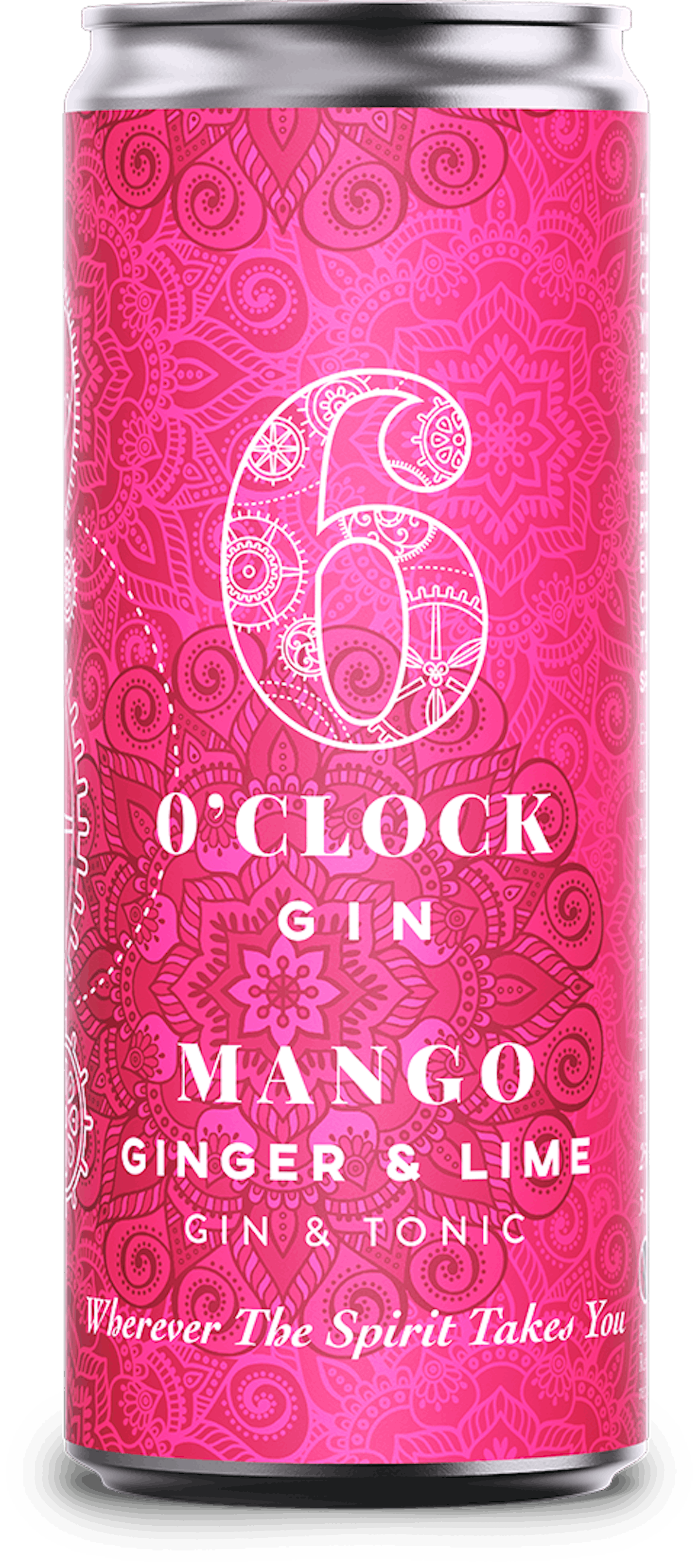 32 of 32
Mango, Ginger & Lime Gin & Tonic
They had us at the bright pink can, but these moreish, well-balanced Mango, Ginger and Lime gin-in-a-tin are perfect for when you want something a little extra.
READ MORE: Coronavirus: How To Have The Perfect Socially Distant Picnic Or Barbecue
READ MORE: How To Make A Socially-Distant Garden Hangout With Your Friends Extra Special
READ MORE: The Picnic Food That'll Work Just As Well Even If You End Up Eating It Inside