With news circulating in the last few weeks that the world is set to experience record temperatures over the next five years - temperatures which, according to The Guardian, are likely to rise more than 1.5C - sustainability is one of the (if not the biggest) talking points of today. The fashion industry, in particular, owes a great debt to the planet and its people. Just thinking about the amount of waste it generates should be a sobering experience to us as consumers. (According to the Waste and Resources Action Programme, £140 million worth of clothing goes into landfill each year.)
Last Friday, Grazia hosted a panel talk to kick off Westfield Good Festival. The 10-day sustainability event, which is free of charge and will be running until 4 June, is popping up at both Westfields, Westfield London and Westfield Stratford City, and aims to educate visitors of all ages about sustainability with a series of hands-on experiences.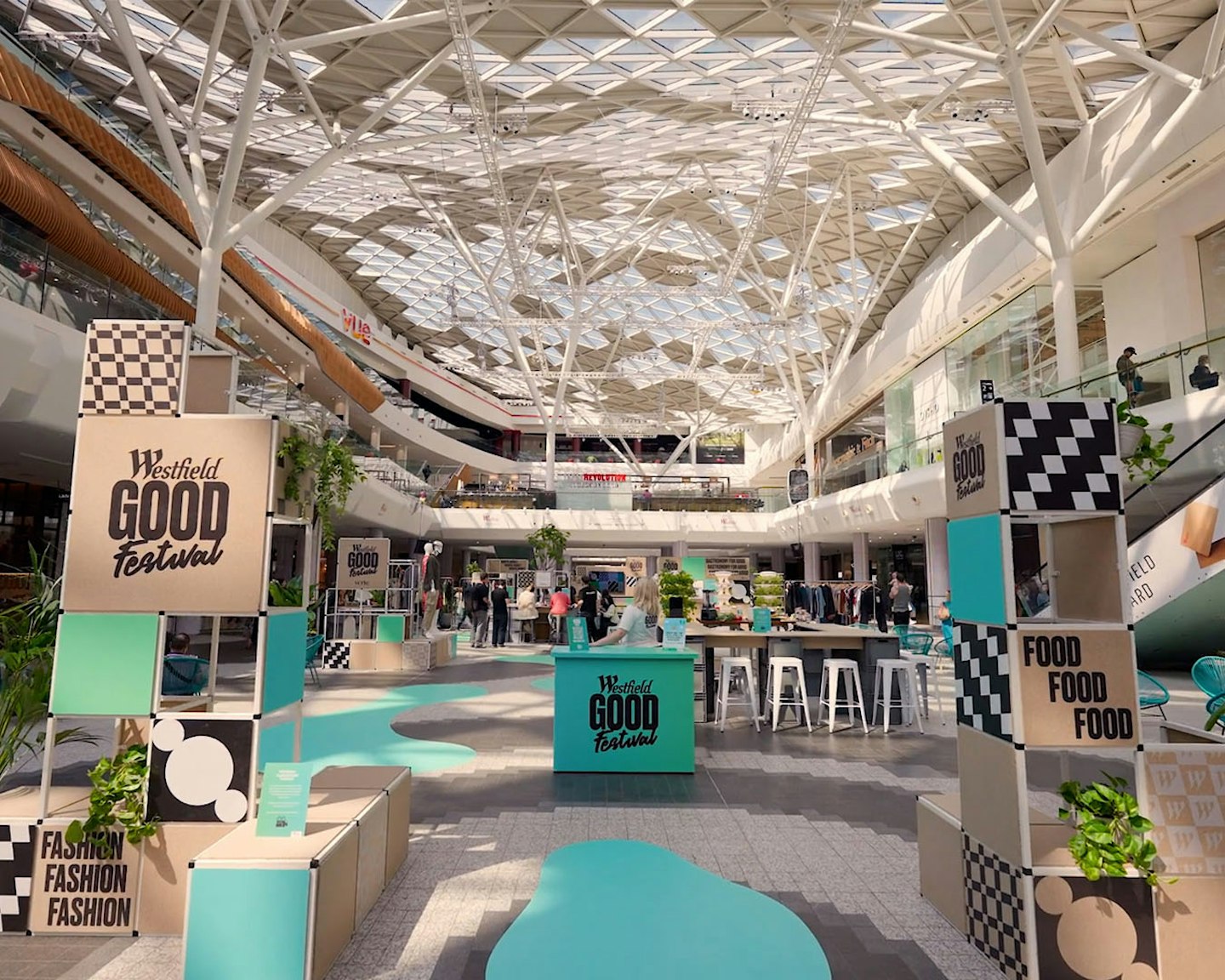 Joining Grazia on the panel was Hannah During, Westfield's sustainability and community representative, and Rebecca Morter, CEO and founder of the Lone Design Club, a disruptive retail start-up that aims to build long-lasting relationships between conscious brands and consumers.
The talk wasn't aimed at shaming anyone out of shopping. Instead, we discussed achievable steps that you can take towards being a more mindful consumer. Because we've all bought some emergency make-up at a train station or the airport without thinking about whether or not it's environmentally friendly. And, likewise, we're all probably guilty of buying a brand new outfit for a party because we want to wear something no one's seen before.
For Grazia's acting head of beauty, Annie Vischer, the word 'sustainability' has become a huge talking point in the beauty world. Her tips for making your bathroom cabinet and make-up more mindful are as simple as putting an extra bin in your toilet for recyclable materials that you might otherwise chuck into the regular bin (empty loo rolls, shampoo bottles, packaging etc). Another important one to remember as summer approaches is reef safe sun cream, formulas which are free of harmful chemicals such as oxybenzone and octinoxate, as well as refillable beauty products so that instead of buying a plastic bottle every time you want to replace your shower gel, for example, you can just buy one glass receptacle which can be refilled as and when.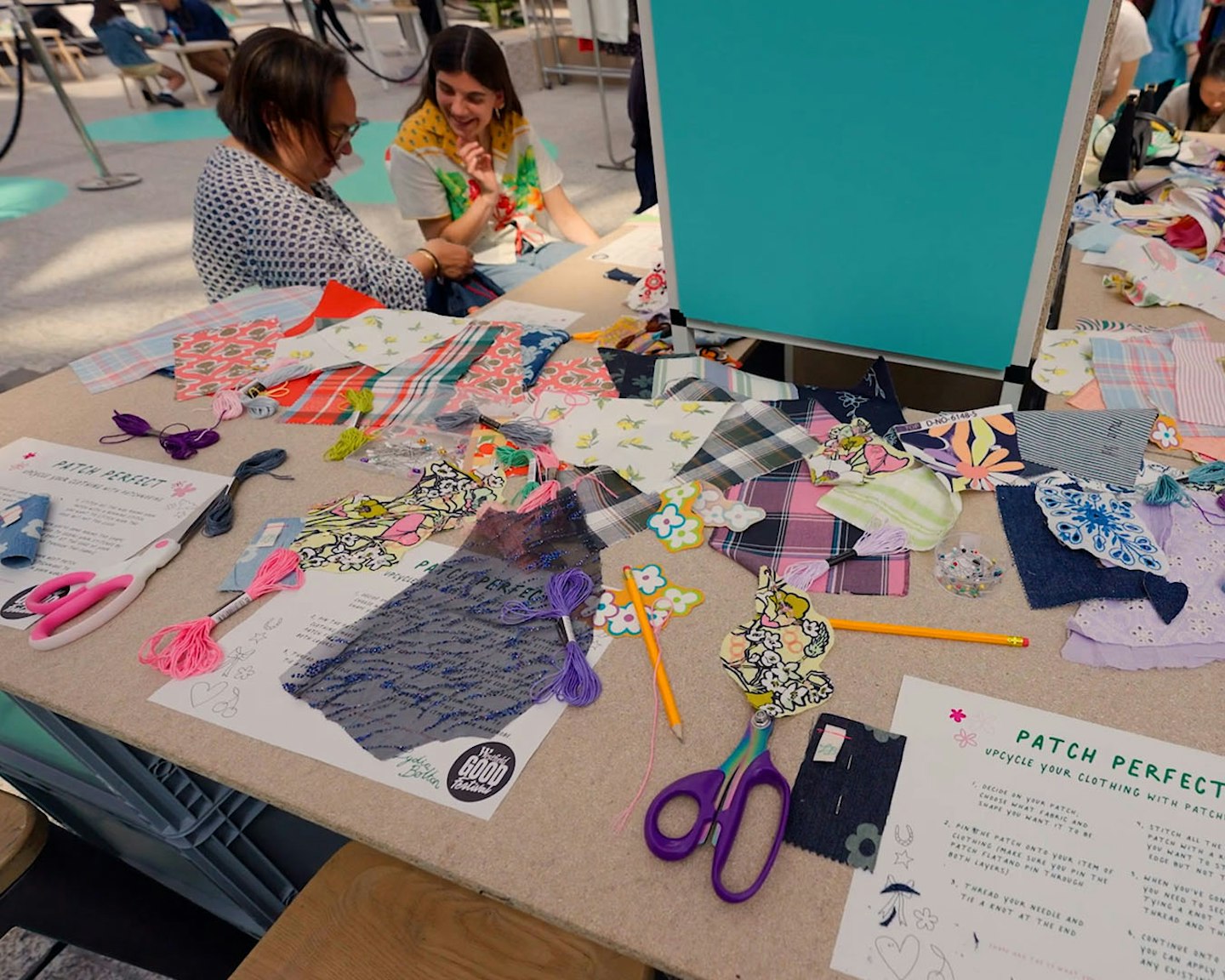 Lone Design Club's Rebecca also spoke about the cost of fast fashion. A T-shirt, she argued, shouldn't cost £2. If it does, the question you should be asking yourself as a consumer is who has paid for that T-shirt? Because someone, somewhere along a very murky supply chain, will have paid. The good news is that the price of sustainable fashion is slowly coming down - Rebecca said that her customers are often pleasantly surprised when they come into the pop-up - and it's also important to consider not buying new. If you want to try out a trend, but doubt it will stand the test of time in your wardrobe, Rebecca suggests trying out the second-hand economy, whether that means buying from a charity shop or resale platform, renting or swapping with friends, so don't miss the Verte swap shop at the Good Festival.
Hannah, meanwhile, had plenty of practical suggestions for how to guard against greenwashing when you're shopping. Her suggestion is to do your due diligence when you're thinking about buying something from a particular brand. (Do they have any sustainability goals? Are they featured on the Fashion Transparency Index? Are they certified B-Corp?) As well as running the Westfield Good Festival, Westfield has set out ambitious targets as part of Better Places 2030, its sustainability strategy that rests on the three 'pillars' of spaces, communities and people.
We've all made mistakes. Who hasn't treated an item of clothing as something disposable rather than something to treasure? But what's important to remember for the future is that sustainability is a mindset rather than a trend to follow and then discard. It doesn't matter if you can only afford high street. What does matter is how much you buy and how much you value what you buy.
Watch the highlights from our conversation here.