Disclaimer: my latest book The Baby Group is a domestic suspense novel about a group of women who meet at an NCT group; it's safe to say that I have a vested interest in the rise of 'mum noir'.
The thing is with trends that when you're part of them, you don't notice. All I knew was that I love writing about women, emotions, the complexity of female friendship and I don't like missing an opportunity for some dark observational humour. When I was coming up with an idea for my second book, maternity leave (which, disclaimer number two, I was on at the time) and its fast-tracked, intense friendships seemed like the perfect psychological thriller storm.
'Commercial fiction centred around motherhood is definitely gaining traction of late,' says Phoebe Morgan, Editorial Director for HarperFiction and Avon at Harper Collins. 'Lots of authors are highlighting the darker side of motherhood, leading to a spate of gripping suspense novels in this area of the market. It's definitely a hot topic right now.'
Diana Beaumont, literary agent at Marjacq, says the theme is a natural fit for these kinds of books too.
'Domestic suspense explores those darker corners in life and asks who can we trust,' she says. 'There have been a number of books in this genre recently that focus on those difficult early days of motherhood and it's not surprising. It can be a lonely and isolating time with many conflicting feelings.'
The timing of this surge is unsurprising. If bloggers like Hurrah For Gin and The Unmumsy Mum took the sugar coating off motherhood on social media, fiction is now taking the baton.
And when fiction does something, it does it in a more extreme, gasp-inducing, heart-pounding way than anywhere else. If mum bloggers opened up about 5pm wine and skipping bath time, mums in novels are stalkers, murderers and psychopaths. Of course they are: it's fiction.
These new mums we are getting to know are not unlike the ones we know. Barring – hopefully – the murdering and stalking.
In The Mothers by Sarah J Naughton, a husband goes missing and it's the women from her antenatal group who look suspicious. Harriet Walker wrote The New Girl, about a fashion journalist who goes on maternity leave, only for her replacement to covet more than just her job.
2021 brings Katherine Faulkner's Greenwich Park, in which two women meet at an antenatal class – NCT may possibly be a sub genre in its own right – with terrifying consequences. Bright, Burning Things comes early this year too and focuses on Sonya, who is finding motherhood too much in every way and now risks losing her son. The topic's also focused in on in The Push by Claire McGowan and Ashley Audrain's novel of the same name. Writing team Ellery Lloyd wrote People Like Her, about an 'Instamum' who isn't what she seems.
While the taglines and the titles on these novels may focus on motherhood though, at their core they are often about female friendships at what is almost always a key time for them. Early motherhood often sees a sea change in our relationships with other women, for good and bad.
Phoebe agrees that it's likely that the friendships and relationships between mothers is a key part of the appeal of these books.
'We're seeing more and more novels that deal with the darker side of parenting, and in particular the friendships – toxic or otherwise – that surround it,' she says.
While we love the extreme plot devices – and domestic noir couldn't function or grip readers in the way it does without them – it's that more everyday truth and recognition that is making publishers acquire them, and driving readers to buy them.
These new mums we are getting to know are human; flawed, not unlike the ones we know in our own lives. Barring – hopefully – the murdering and the stalking.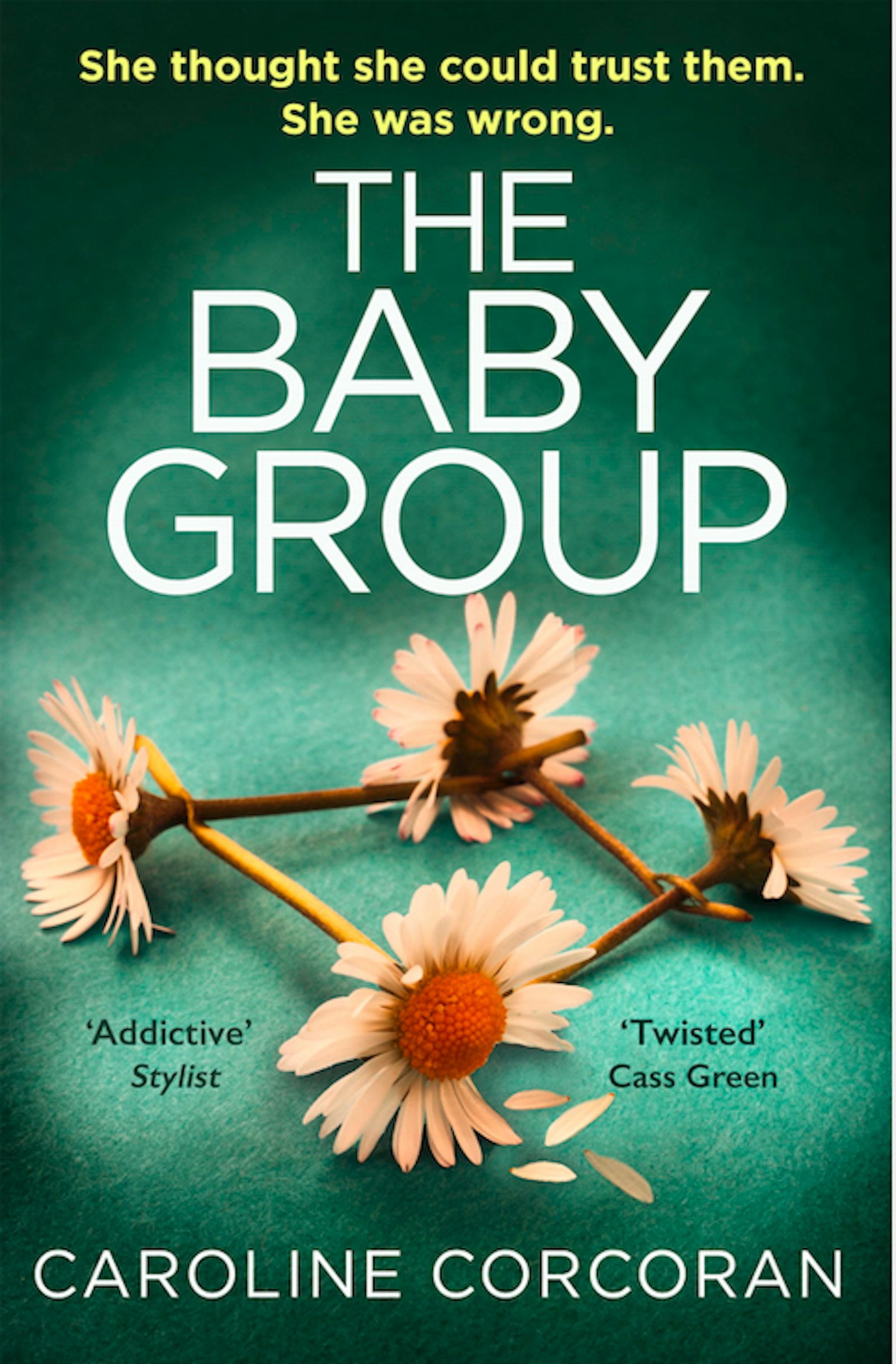 There are of course political discussions to be had around the topic. Motherhood's dark side is a fascinating arena to explore but when done in a reductive way that suggests new mums – or those that wish to be mums but are struggling - equal sudden psychopaths, it can lead to something offensive, inaccurate and dangerous.
That discussion was prevalent when mum noir crossed to TV recently, in one of lockdown's biggest hits, BBC drama The Secrets She Keeps, about a newborn stolen from a hospital hours after their birth. Social media users slammed the close tie between baby loss and 'madness' and The Telegraph ran a piece calling the trend 'pregsploitation.'
It's right that we're vigilant when it comes to tropes like these and it's something I watch carefully in my own books. My first novel Through The Wall drew heavily on my experiences of fertility issues. During that period of my life I regularly gave up on books or TV that painted childless women in that way: it felt like an extra level of pain to see that portrayal of 'myself'.
But I don't think it can mean that we give up on our dark mum characters.
As ever, novels – and especially thrillers – can take it to an extreme. The psychopath mothers masquerading as your NCT mate with the Bugaboo may be rare but the point is this: mothers aren't angels. They aren't perfect. There is stuff going on in these months and years that is a lot grittier than the pictures mums post of the new nursery on Instagram. Yes, we can see kind mothers. But we should also see angry mothers, resentful mothers, sad mothers.
'Fiction is often a brilliant way of raising awareness of the issues and judgements mothers face in the modern world, whether that is postnatal depression, scrutiny from other parents or pressure from employers,' agrees Phoebe. 'And these books are finding an engaged and vocal readership, which is great.'
The Baby Group by Caroline Corcoran is out now.
Caroline's first novel, Through The Wall is also available here.
Best books of 2021 - Grazia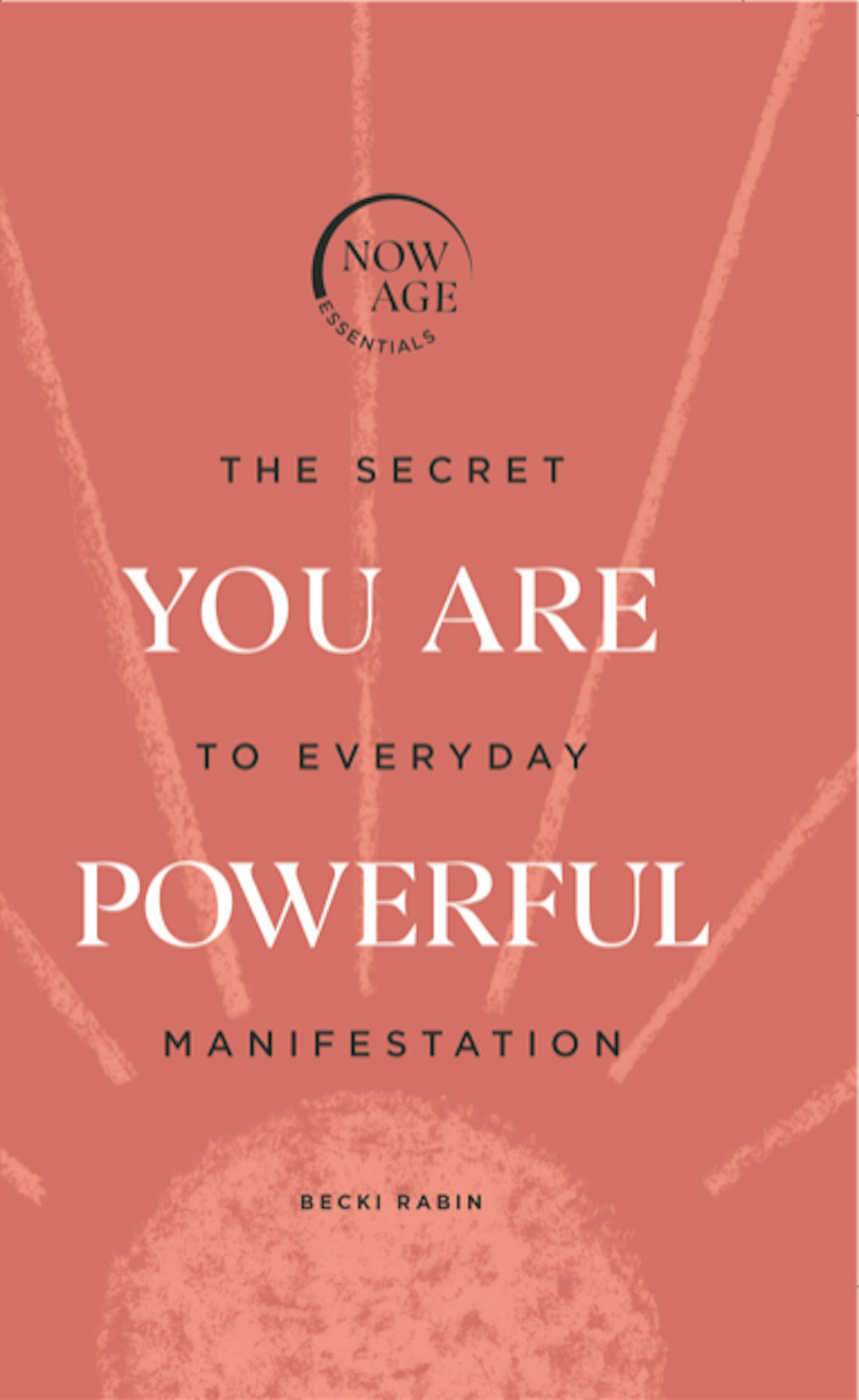 1 of 89
You Are Powerful: The Secret to Everyday Manifestation by Becki Rabin
A non fiction book exploring the philosophy of manifestation, and how at its core there are simple principles that can bring life-changing results to how you live, work, and thrive. "If you want to manifest in the most spectacular way possible, attracting only good things into your life, then first you must rise up from the depths of self-doubt, fear, worry and anger. You must break free from old, conditioned thinking and those patterns and beliefs that keep you focused on what you don't have in your life."Empowerment coach and business mentor Becki Rabin teches how to banish 'self-sabotaging Susan', with everyday exercises that will help you rise to your full potential.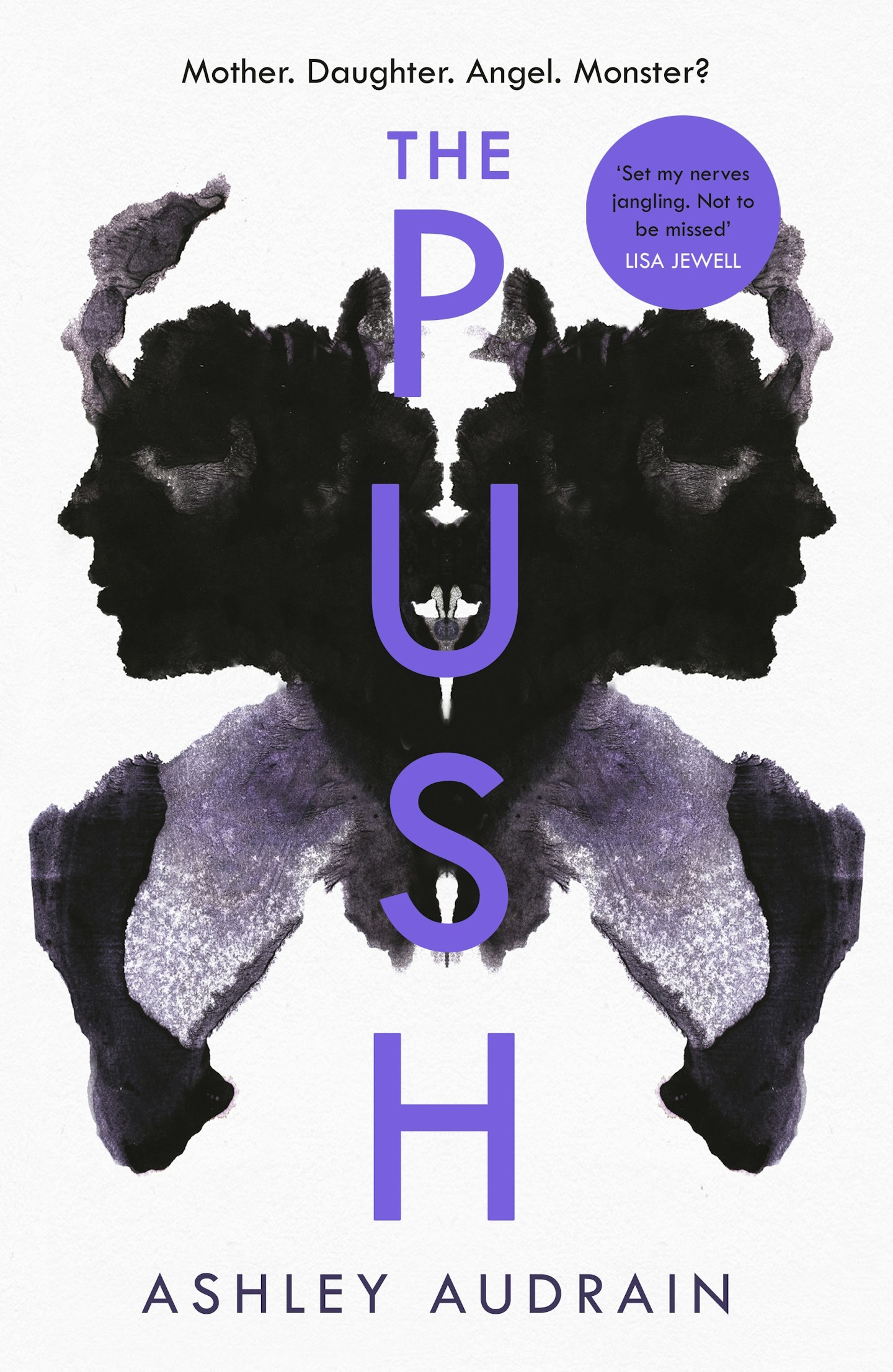 2 of 89
The Push by Ashley Audrain – Out now
We expect to have good mothers, and to marry, and to be good mothers. The arrival of baby Violet was meant to be the happiest day of my life. I would be different. I would be like other women for whom it all came so easily. I would be everything my own mother was not.But as soon as I held her in my arms I knew something wasn't right.'My husband Fox says I'm imagining it. He tells me I'm nothing like my own mother, and that Violet is the sweetest child. But she's different with me. Something feels very wrong. Is she the monster? Or am I?'Suspenseful with extreme We Need To Talk About Kevin vibes, this is the Book Club Book that has had everyone talking this year.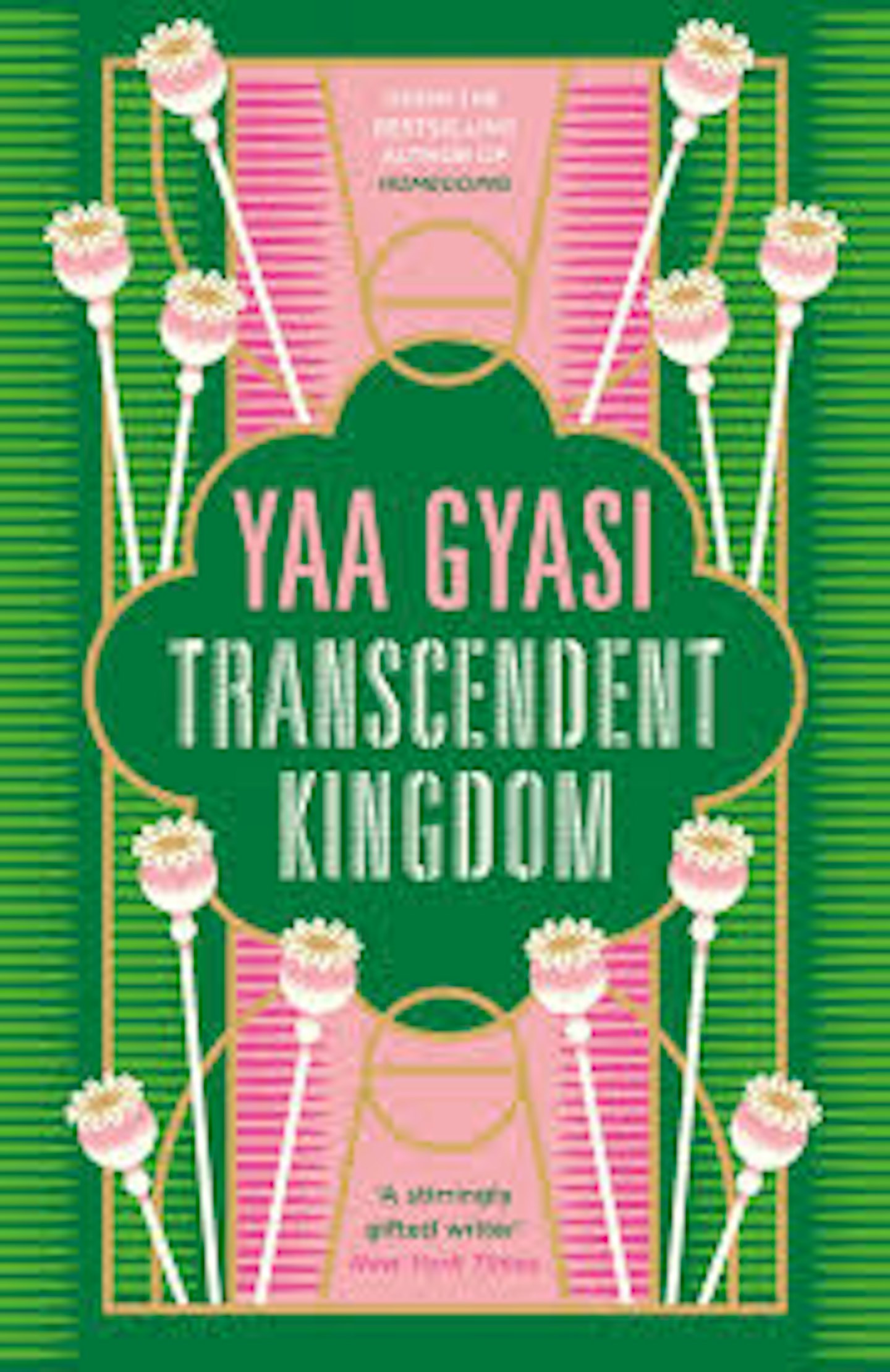 3 of 89
Transcendent Kingdom by Yaa Gyasi – Out now
From the bestselling author of HomegoingAs a child Gifty would ask her parents to tell the story of their journey from Ghana to Alabama, seeking escape in myths of heroism and romance. When her father and brother succumb to the hard reality of immigrant life in the American South, their family of four becomes two – and the life Gifty dreamed of slips away.Years later, desperate to understand the opioid addiction that destroyed her brother's life, she turns to science for answers. But when her mother comes to stay, Gifty soon learns that the roots of their tangled traumas reach farther than she ever thought. Tracing her family's story through continents and generations will take her deep into the dark heart of modern America.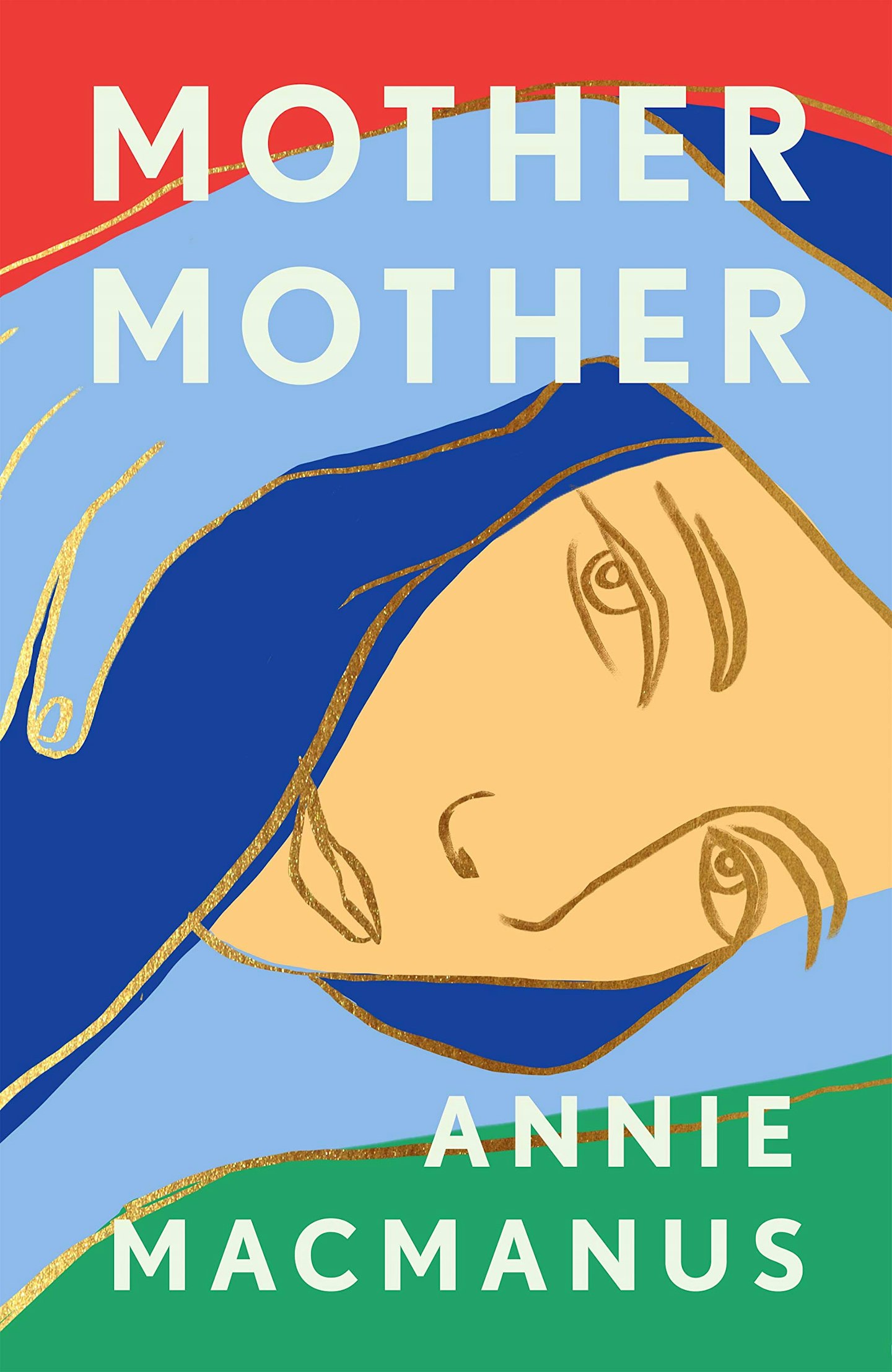 4 of 89
Mother Mother by Annie Macmanus – 27 May
Radio 1 DJ Annie's debut book is a gritty, affecting coming-of-age novel following a young woman called Mary McConnell. Mary has lived in the same Belfast house her whole life, caring for everyone around her to the detriment of herself; but one morning, her eighteen-year-old son TJ awakes to find her missing. As his search for her becomes increasingly desperate, we travel down the challenging road of Mary's life, and discover the events that led her up to this point.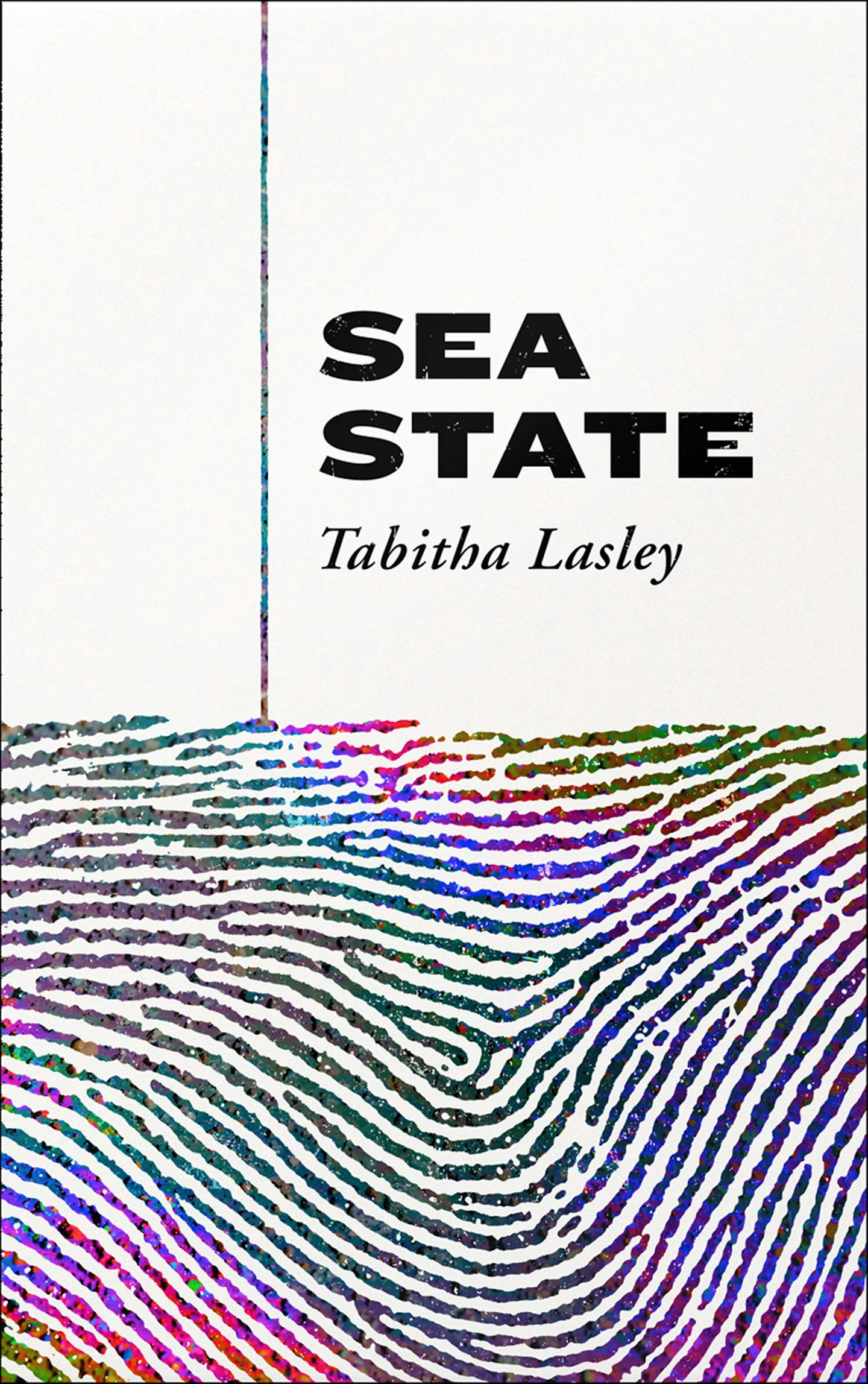 5 of 89
Sea State by Tabitha Lasley – Out now
A totally gripping and honest memoir about class, sex and identity. It's starting point is Tabitha wanting to see what men are like without women around – she goes to investigate life on oil rigs. But then unpacks so much more.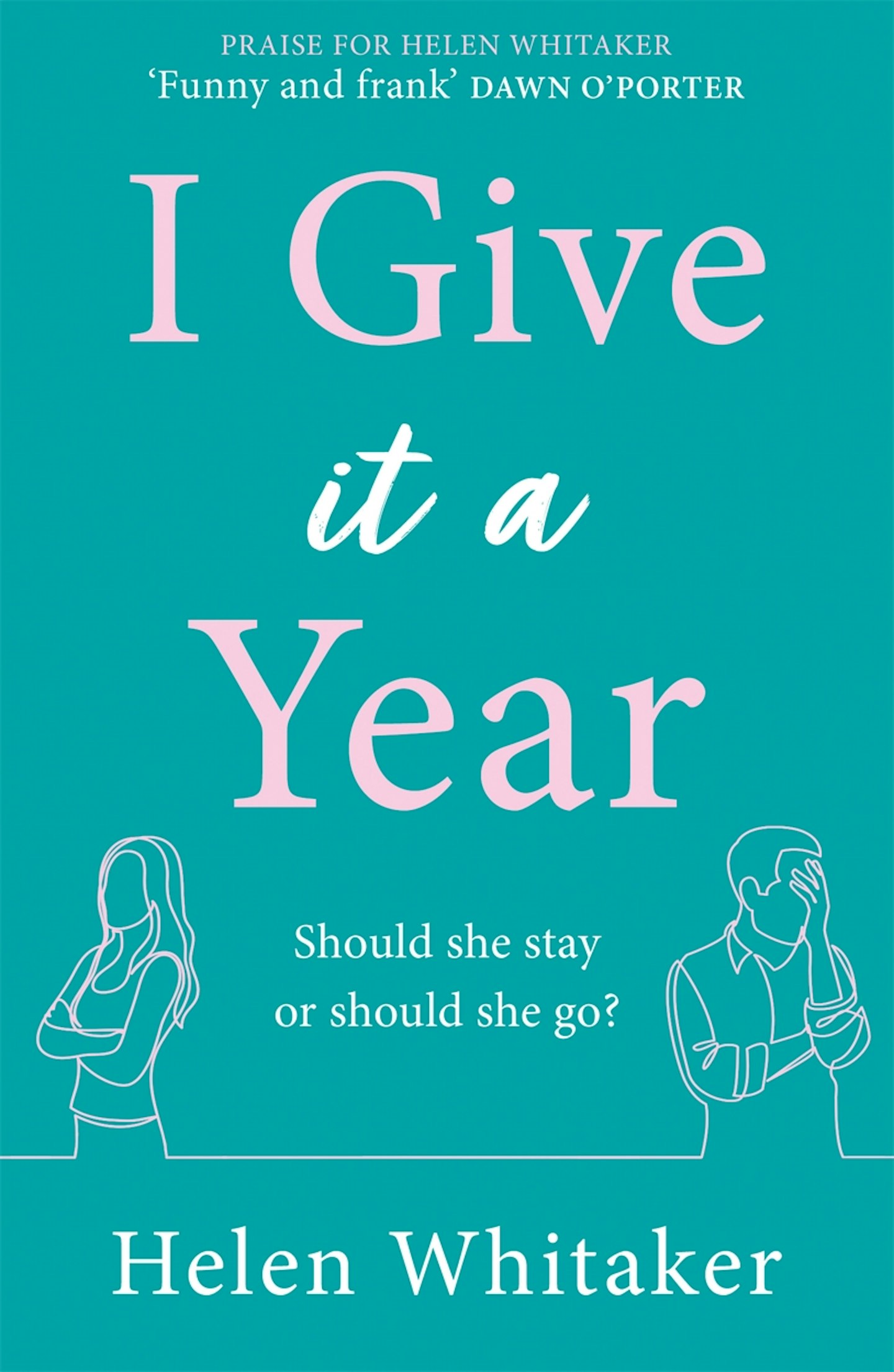 6 of 89
I Give It A Year by Helen Whitaker – Out now
It's New Year's Eve, and Iris has just found out that her husband, Adam, is cheating on her. Furious, she kicks him out, and enlists her Dad to move in and help with the children whilst she tries to mend her broken heart.But her Dad soon starts to display signs of Alzheimer's, and Iris realises that if she loses her partner, she'll be managing an awful lot on her own. Soon, she realises that Adam wasn't the only one taking their marriage for granted, and for the sake of the children she decides to give him one more chance.But is it braver to stay than to run? And can anyone fall in love with the same person twice?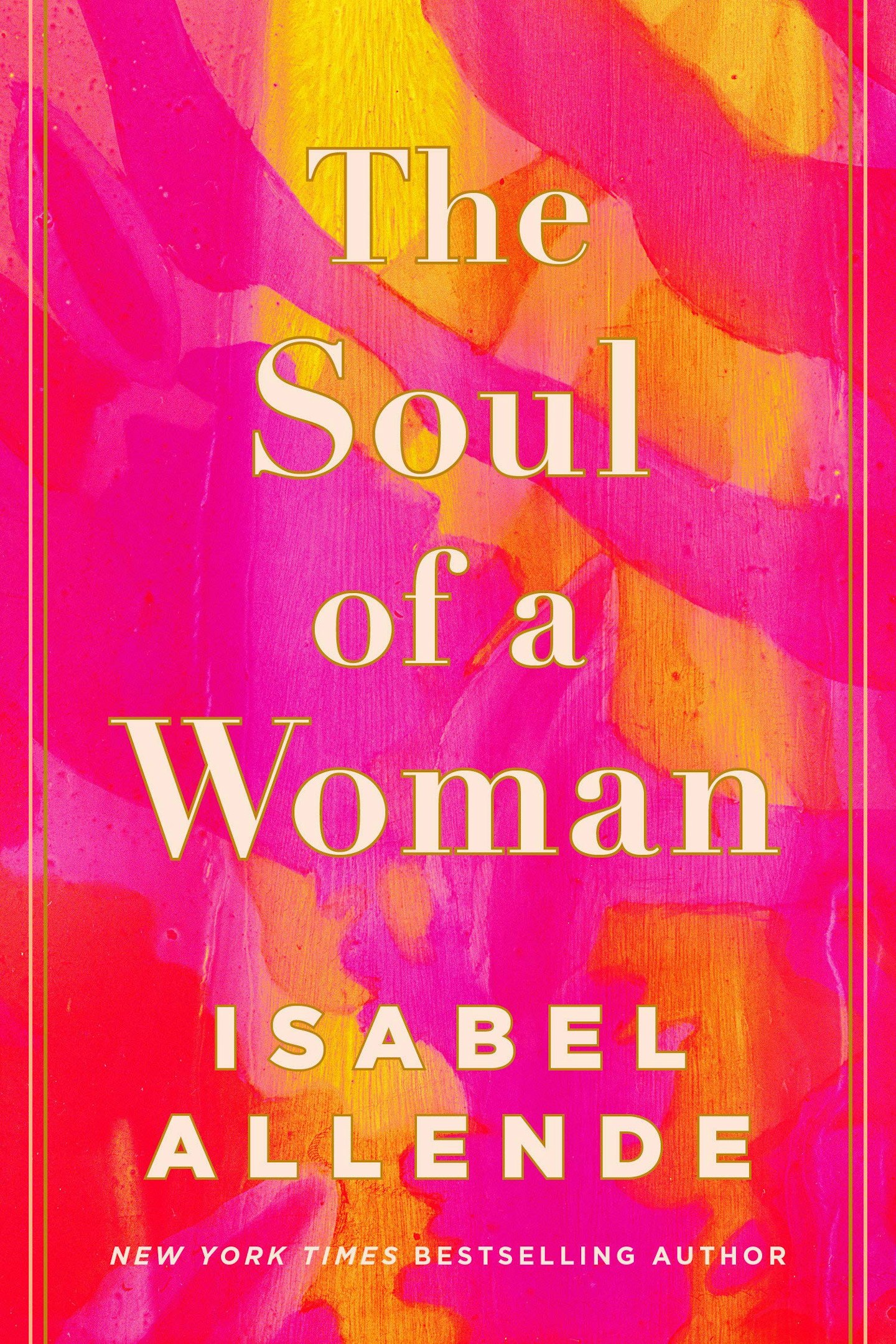 7 of 89
The Soul of a Woman by Isabel Allende – Out now
An autobiographical meditation on feminism, power and womanhood. "When I say that I was a feminist in kindergarten, I am not exaggerating," begins Isabel Allende. As a child, she watched her mother, abandoned by her husband, provide for her three small children without "resources or voice." Isabel became a fierce and defiant little girl, determined to fight for the life her mother couldn't have.The Soul of a Woman is full of Isabel's wisdom and warm words; she dives deep into female beauty and vanity, sexual passion both in youth and in later life, economic independence, domestic violence, her relationship with her children and more.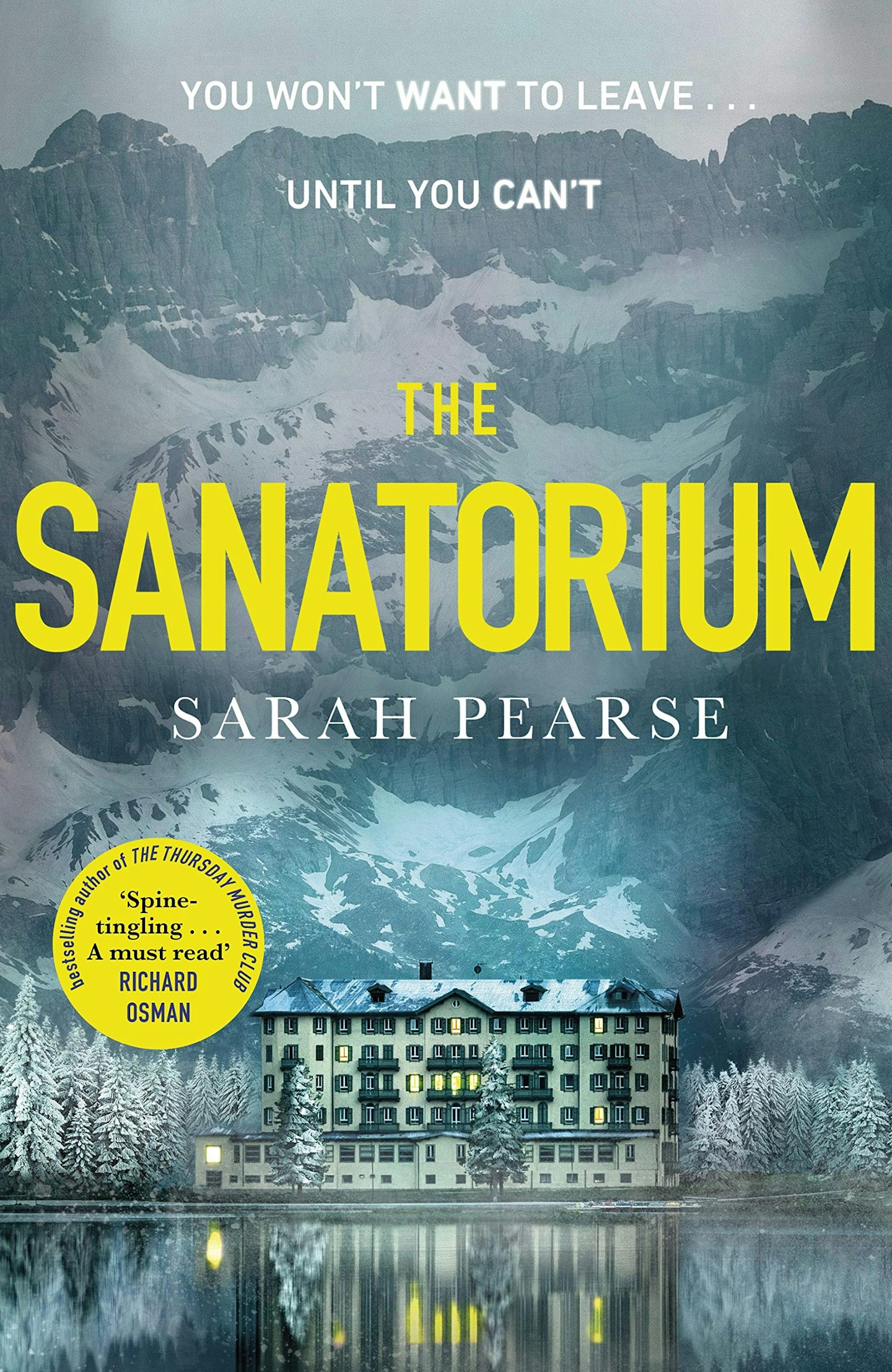 8 of 89
The Sanatorium by Sarah Pearse – Out now
A Christie-esque, locked-room mystery, set in a luxury hotel high in the Swiss Alps. Detective Elin Warner, there to celebrate her estranged brother's engagement, is drawn into an investigation when his fiancé goes missing amidst a blizzard. Chilling secrets from the hotel's eerie past soon begin to emerge.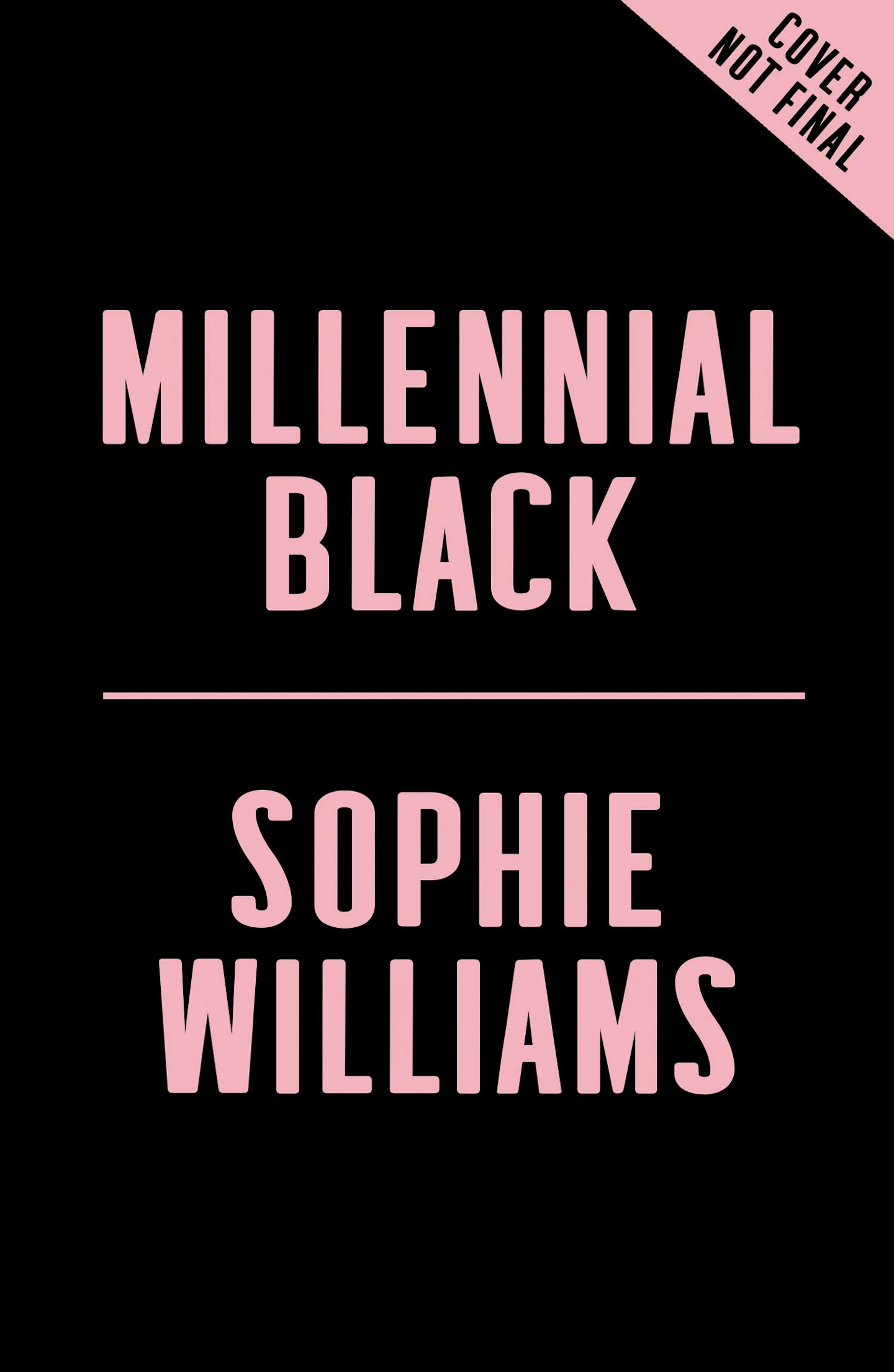 9 of 89
Millennial Black by Sophie Williams - Out now
Millennial Black provides a much-needed roadmap for young black women striving to progress in the workplace in 2021 and beyond, together with actionable steps to succeed in what can often be hostile environments, from dedicated anti-racism advocate and activist and the brains behind @officialmillennialblack, Sophie Williams.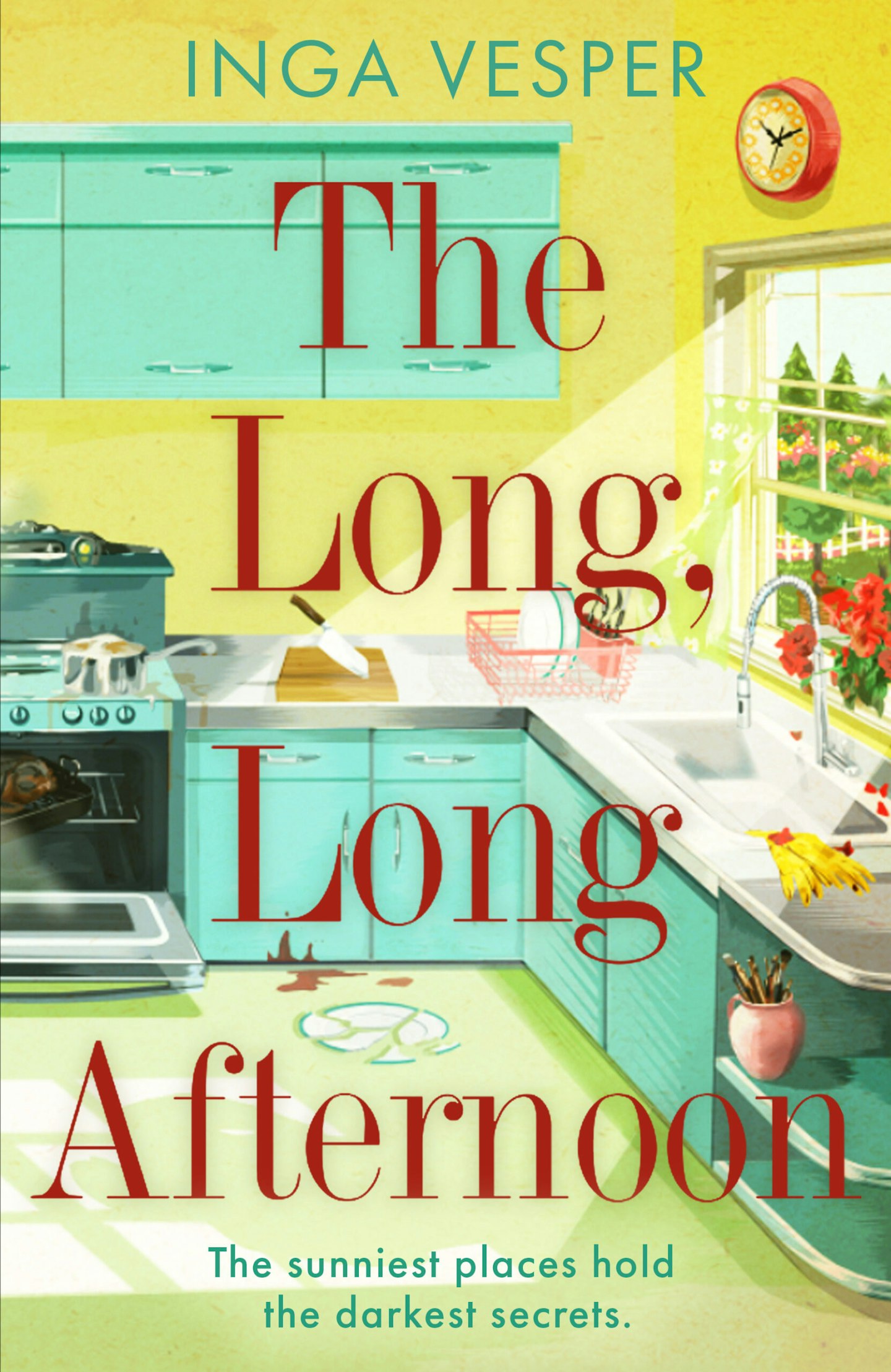 10 of 89
The Long, Long Afternoon by Inga Vesper – Out now
A multi-perspective novel set in 1959 in LA, as a new cop in town looks for a missing housewife. But in the picture-perfect community of Sunnylakes, all is not what is seems. A novel that boils with secrets, tensions and rage.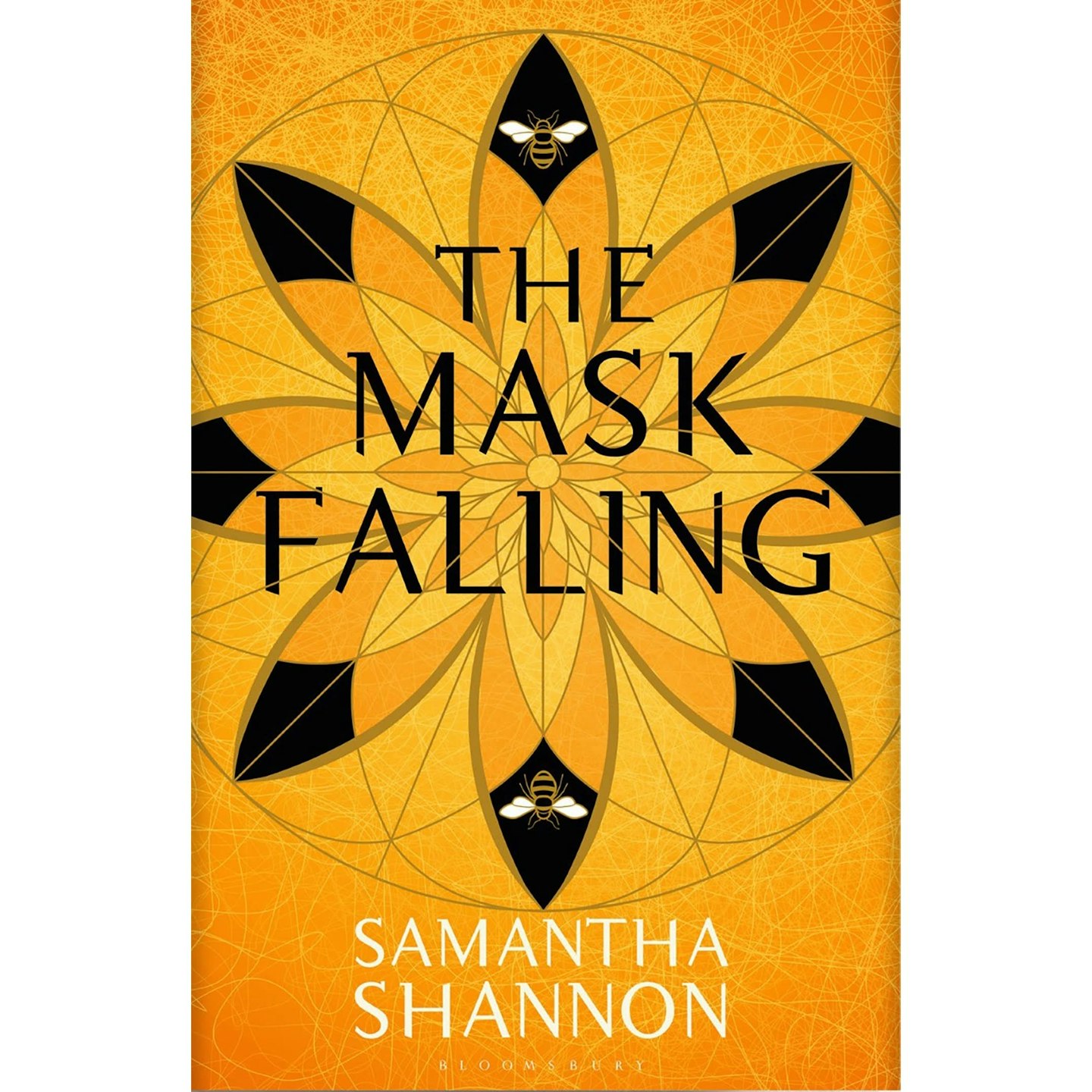 11 of 89
The Mask Falling by Samantha Shannon – Out now
The Mask Falling is the fourth in Samantha Shannon's fantasy series, The Bones Season, which she began aged 19. The series has garnered a readership of over half a million worldwide, been optioned for TV by Lunar Park, and translated into nearly thirty languages to date. Fiercely intelligent and articulate, Samantha Shannon has been blazing a trail for a new generation of feminist fantasy authors.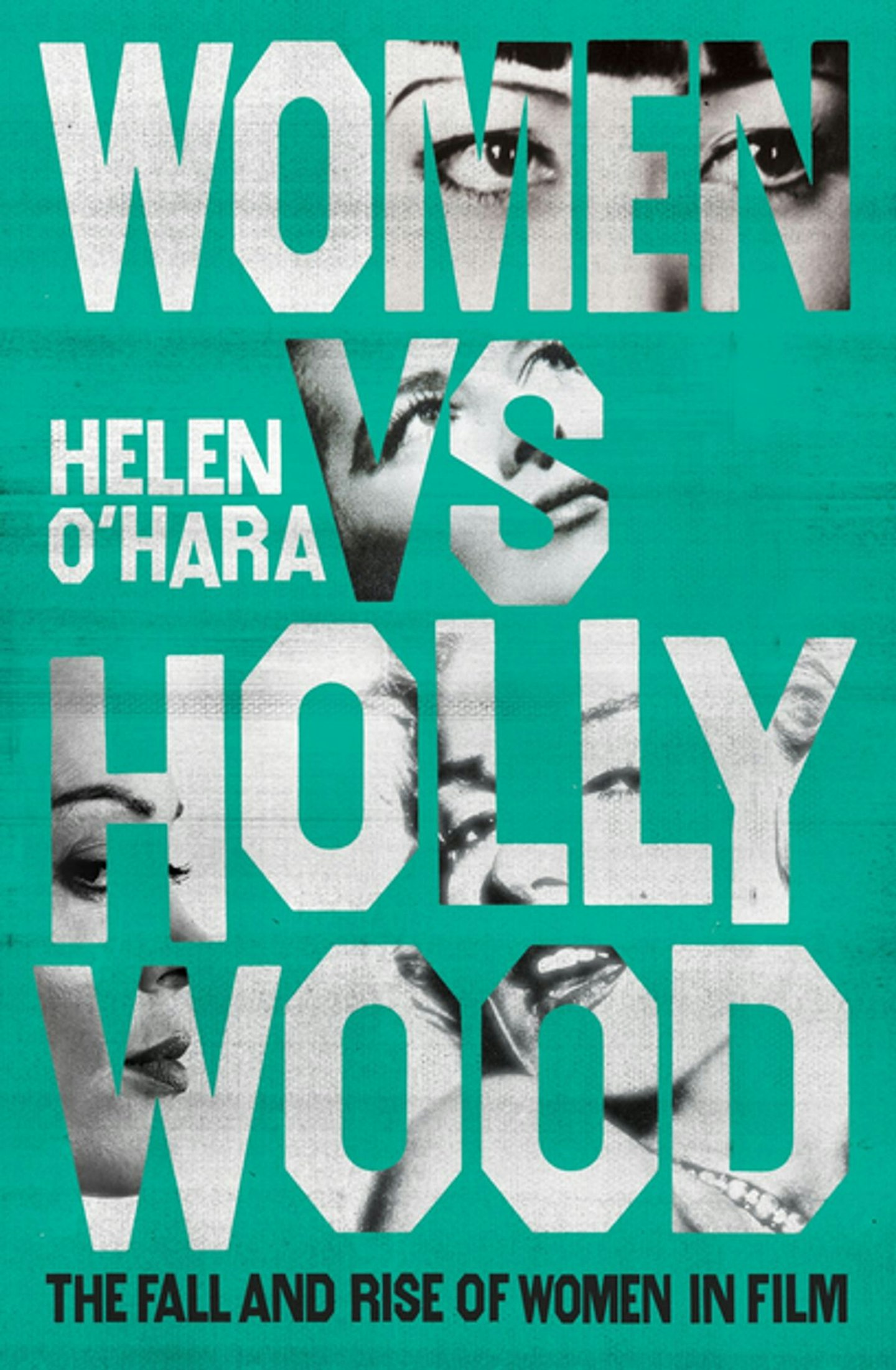 12 of 89
Women Vs. Hollywood: The Fall and Rise of Women in Film by Helen O'Hara – Out now
Empire Magazine's Helen O'Hara's call to arms as she explores women's roles - both in front of and behind the camera - since the birth of Hollywood, how those roles are reflected within wider society and what we can do to finally level the playing field…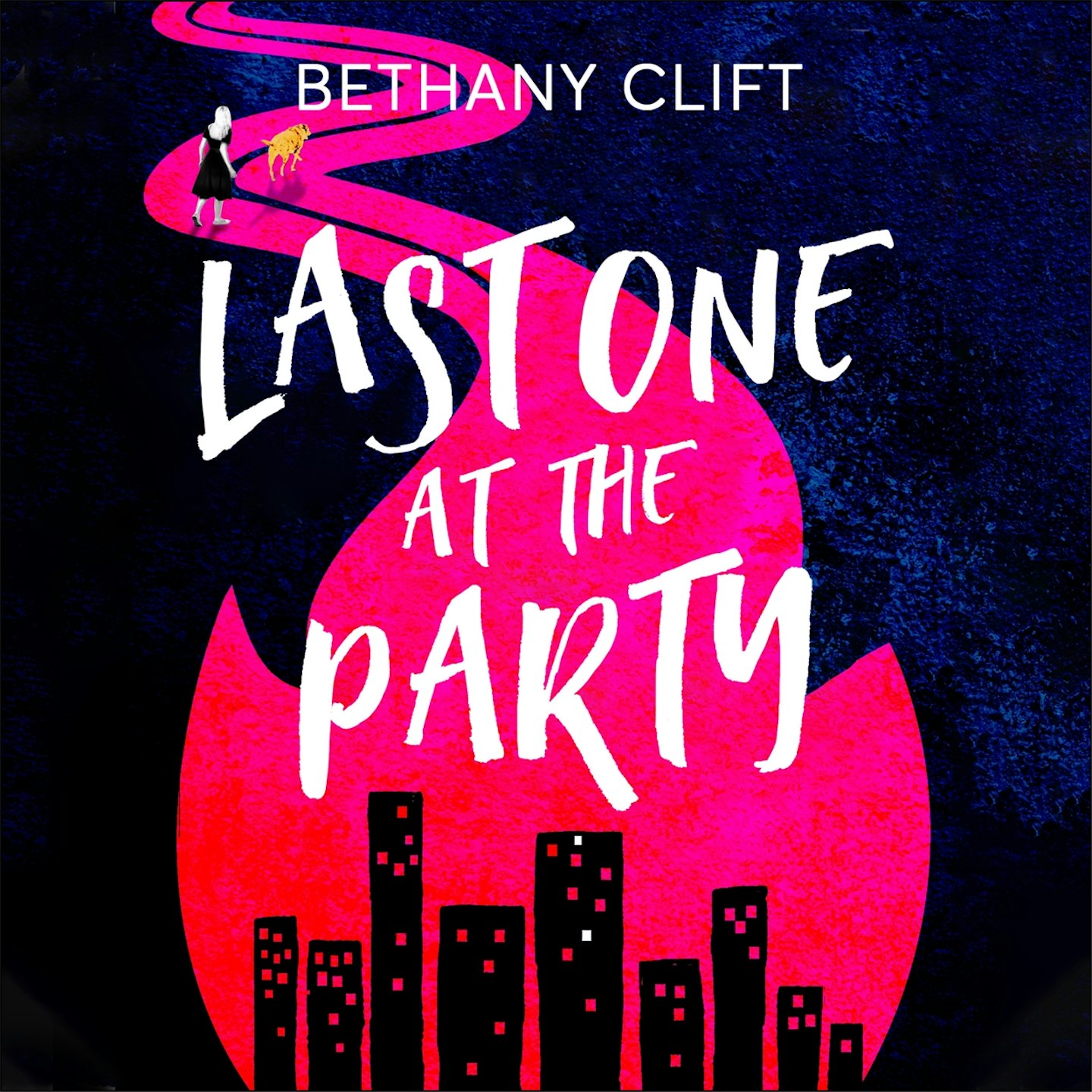 13 of 89
Last One At The Party by Bethany Clift – Out now
It's December 2023 and the world as we know it has ended.The human race has been wiped out by a virus called 6DM ('Six Days Maximum' - the longest you've got before your body destroys itself).But somehow, in London, one woman is still alive. A woman who has spent her whole life compromising what she wants, hiding how she feels and desperately trying to fit in. A woman who is entirely unprepared to face a future on her own.Now, with only an abandoned golden retriever for company, she must travel through burning cities, avoiding rotting corpses and ravenous rats on a final journey to discover if she really is the last surviving person on earth.And with no one else to live for, who will she become now that she's completely alone?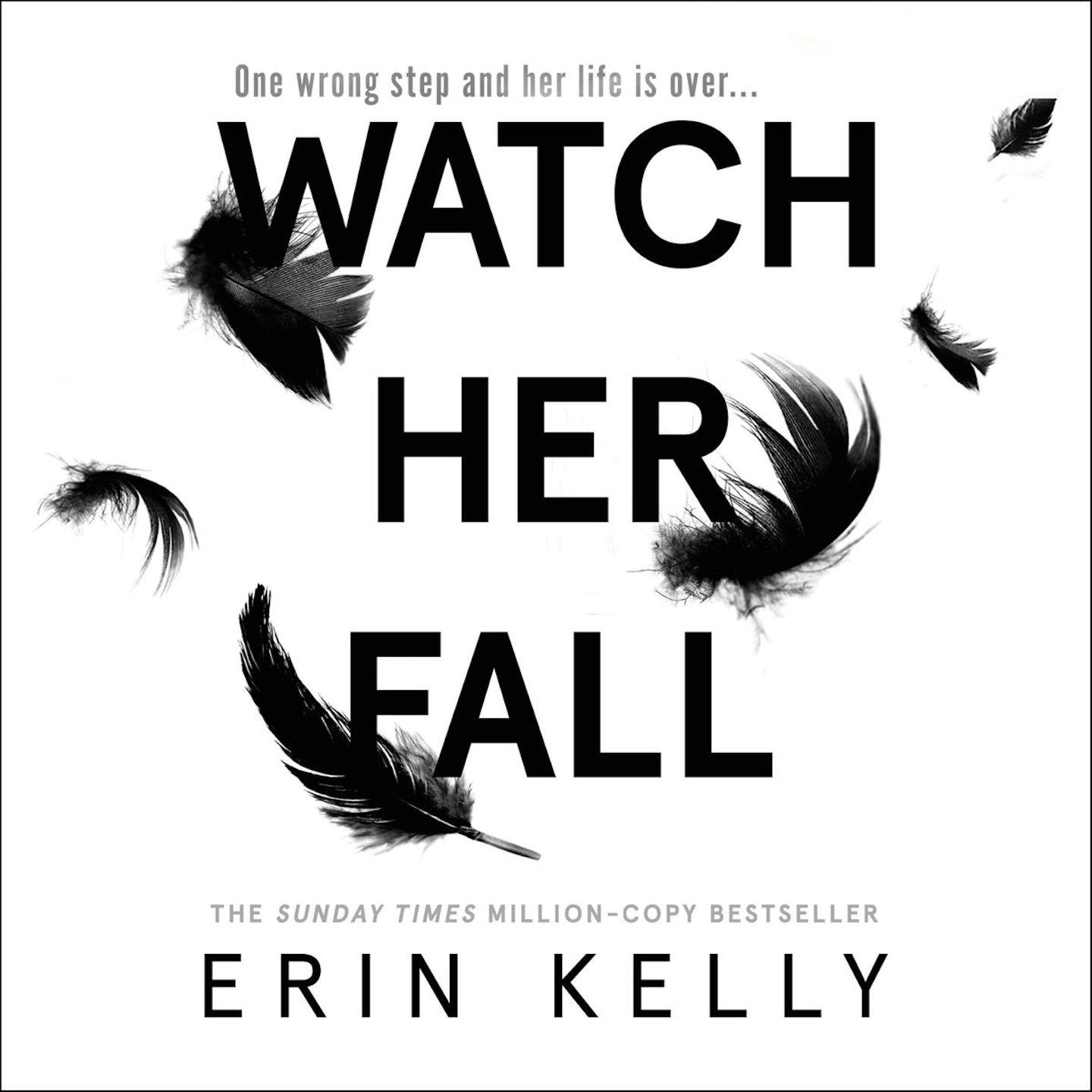 14 of 89
Watch Her Fall by Erin Kelly – Out now
Ava Kirilova has reached the very top of her profession. After years and years of hard graft, pain and sacrifice as part of the London Russian Ballet Company, allowing nothing else to distract her, she is finally the poster girl for Swan Lake. Even Mr K - her father, and the intense, terrifying director of the company - can find no fault. Ava has pushed herself ahead of countless other talented, hardworking girls, and they are all watching her now.But there is someone who really wants to see Ava fall ...Think Black Swan meets Killing Eve, with the most brilliant twist half way through.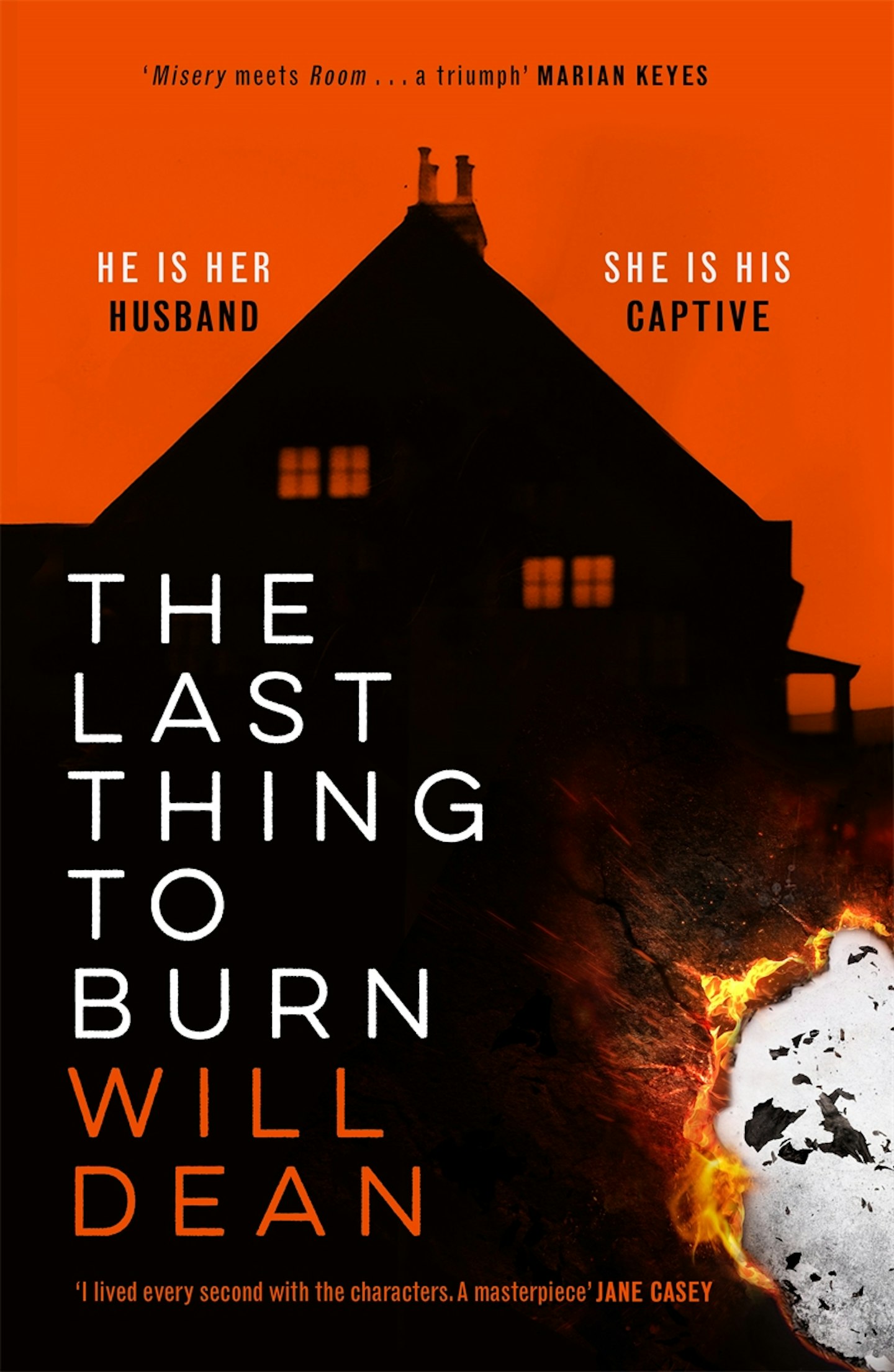 15 of 89
The Last Thing To Burn by Will Dean – Out now
Her husband calls her Jane. That is not her name.She lives in a small farm cottage, surrounded by vast, open fields. Everywhere she looks, there is space. But she is trapped. No one knows how she got to the UK: no one knows she is there. Visitors rarely come to the farm; if they do, she is never seen.Her husband records her every movement during the day. If he doesn't like what he sees, she is punished.For a long time, escape seemed impossible. But now, something has changed. She has a reason to live and a reason to fight. Now, she is watching him, and waiting.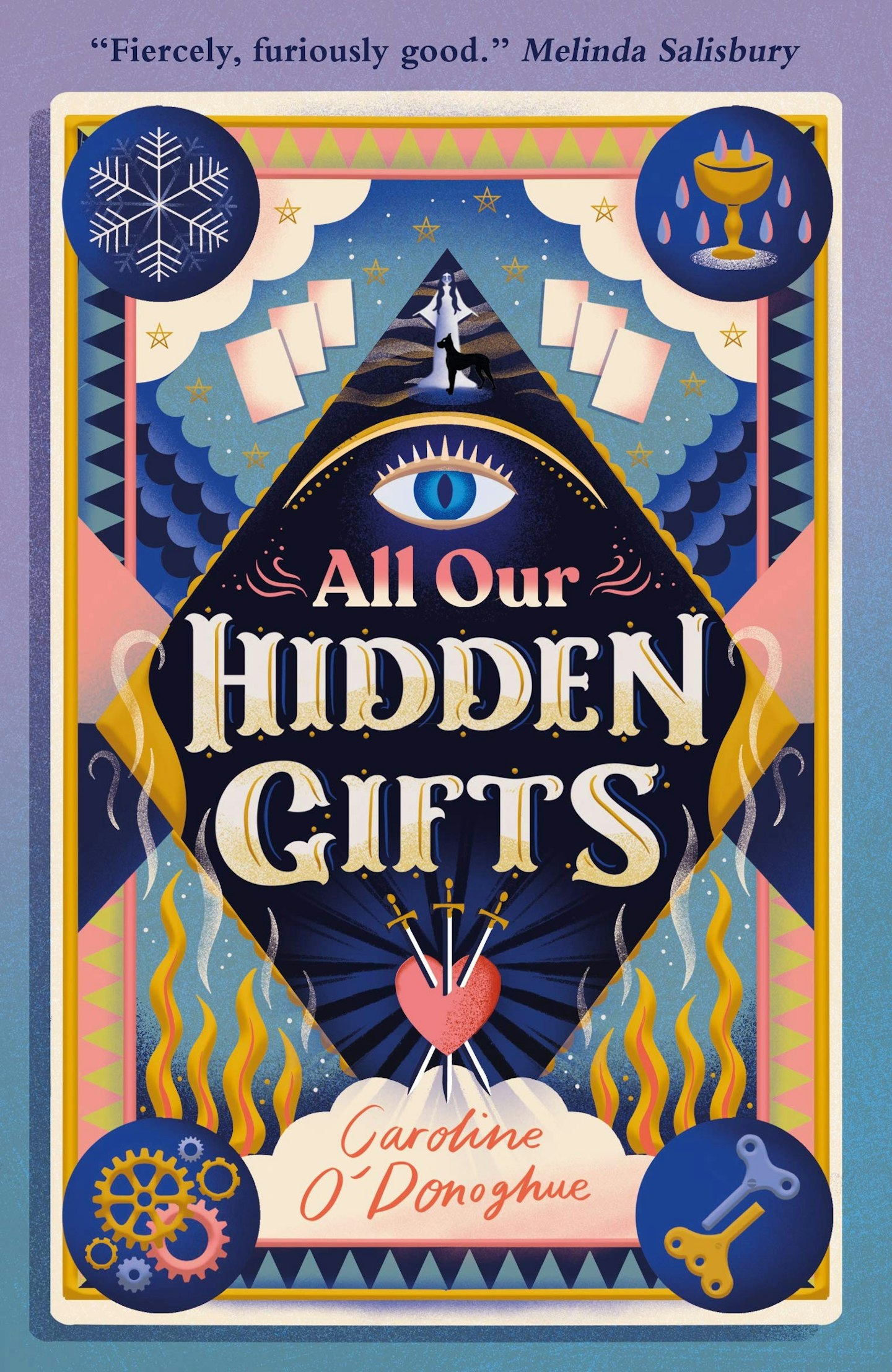 16 of 89
All our Hidden Gifts by Caroline O' Donoghue – Out now
In Caroline's first YA novel, Maeve Chambers doesn't have much going for her. Not only does she feel like the sole idiot in a family of geniuses, she managed to drive away her best friend Lily a year ago. But when she finds a pack of dusty old tarot cards at school, and begins to give scarily accurate readings to the girls in her class, she realizes she's found her gift at last. Things are looking up – until she discovers a strange card in the deck that definitely shouldn't be there. And two days after she convinces her ex-best friend to have a reading, Lily disappears.Can Maeve, her new friend Fiona and Lily's brother Roe find her? And will their special talents be enough to bring Lily back, before she's gone for good?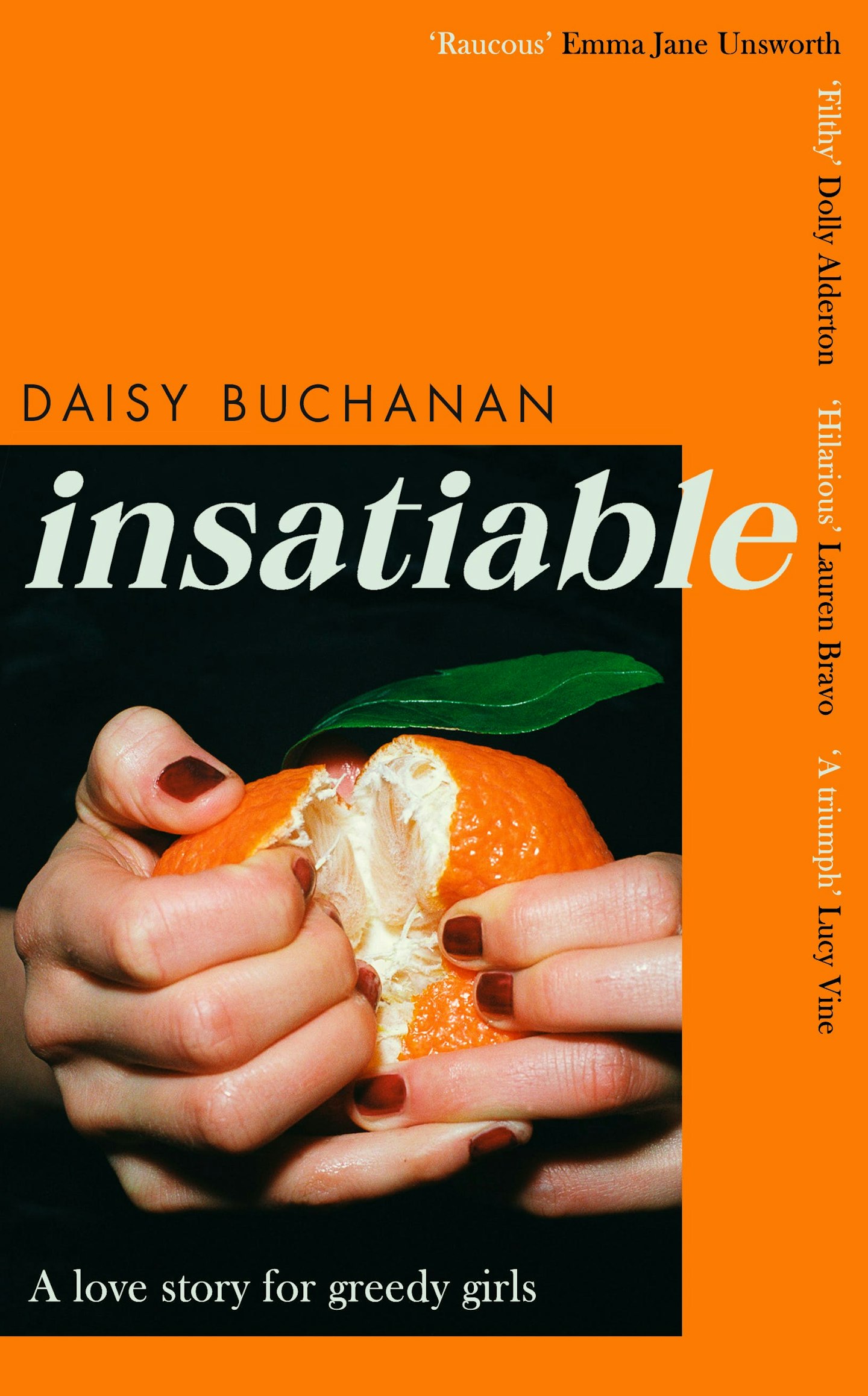 17 of 89
Insatiable by Daisy Buchanan – Out now
Stuck in a dead-end job, broken-hearted, broke and estranged from her best friend: Violet's life is nothing like she thought it would be. She wants more - better friends, better sex, a better job - and she wants it now.So, when Lottie - who looks like the woman Violet wants to be when she grows up - offers Violet the chance to join her exciting start-up, she bites. Only it soon becomes clear that Lottie and her husband Simon are not only inviting Violet into their company, they are also inviting her into their lives.Seduced by their townhouse, their expensive candles and their Friday-night sex parties, Violet cannot tear herself away from Lottie, Simon or their friends. But is this really the more Violet yearns for? Will it grant her the satisfaction she is so desperately seeking?
18 of 89
Asylum Road by Olivia Sudjic – Out now
A couple drive from London to coastal Provence. Anya is preoccupied with what she feels is a relationship on the verge; unequal, precarious. Luke, reserved, stoic, gives away nothing. As the sun sets one evening, he proposes, and they return to London engaged.But planning a wedding does little to settle Anya's unease. As a child, she escaped from Sarajevo, and the idea of security is as alien now as it was then. When social convention forces Anya to return, she begins to change. The past she sought to contain for as long as she can remember resurfaces, and the hot summer builds to a startling climax.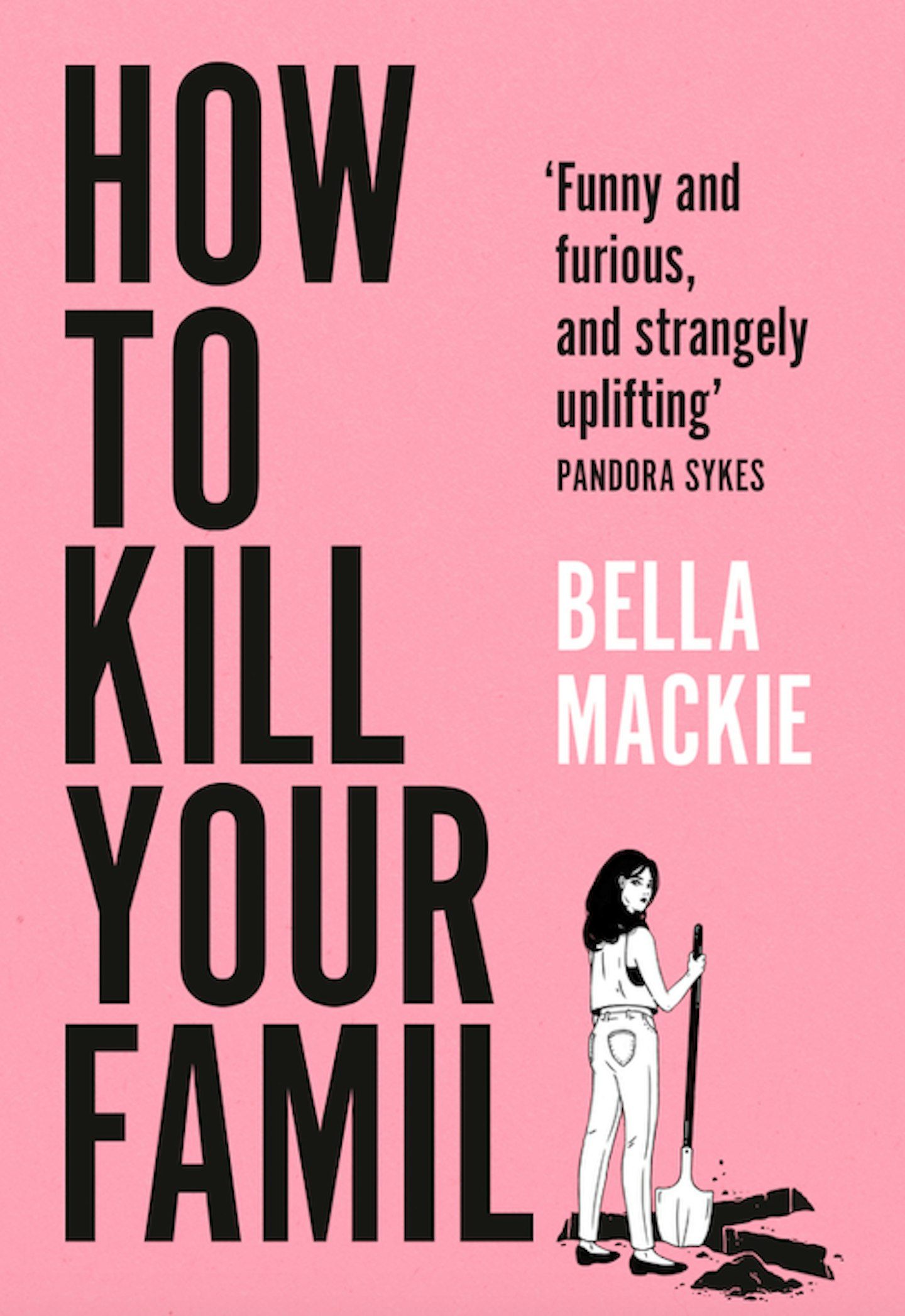 19 of 89
How To Kill Your Family by Bella Mackie – 22 July
The debut novel from acclaimed journalist and author of bestselling non-fiction Jog On, Bella Mackie. When Grace Bernard discovers her absentee millionaire father has rejected her dying mother's pleas for help, she vows revenge, and sets about to kill every member of his family – and the results are as gruesome as they are entertaining. But then Grace is imprisoned for a murder she didn't commit. This wickedly dark romp is outrageously funny, compulsive and subversive, and perfect for fans of Killing Eve and My Sister the Serial Killer.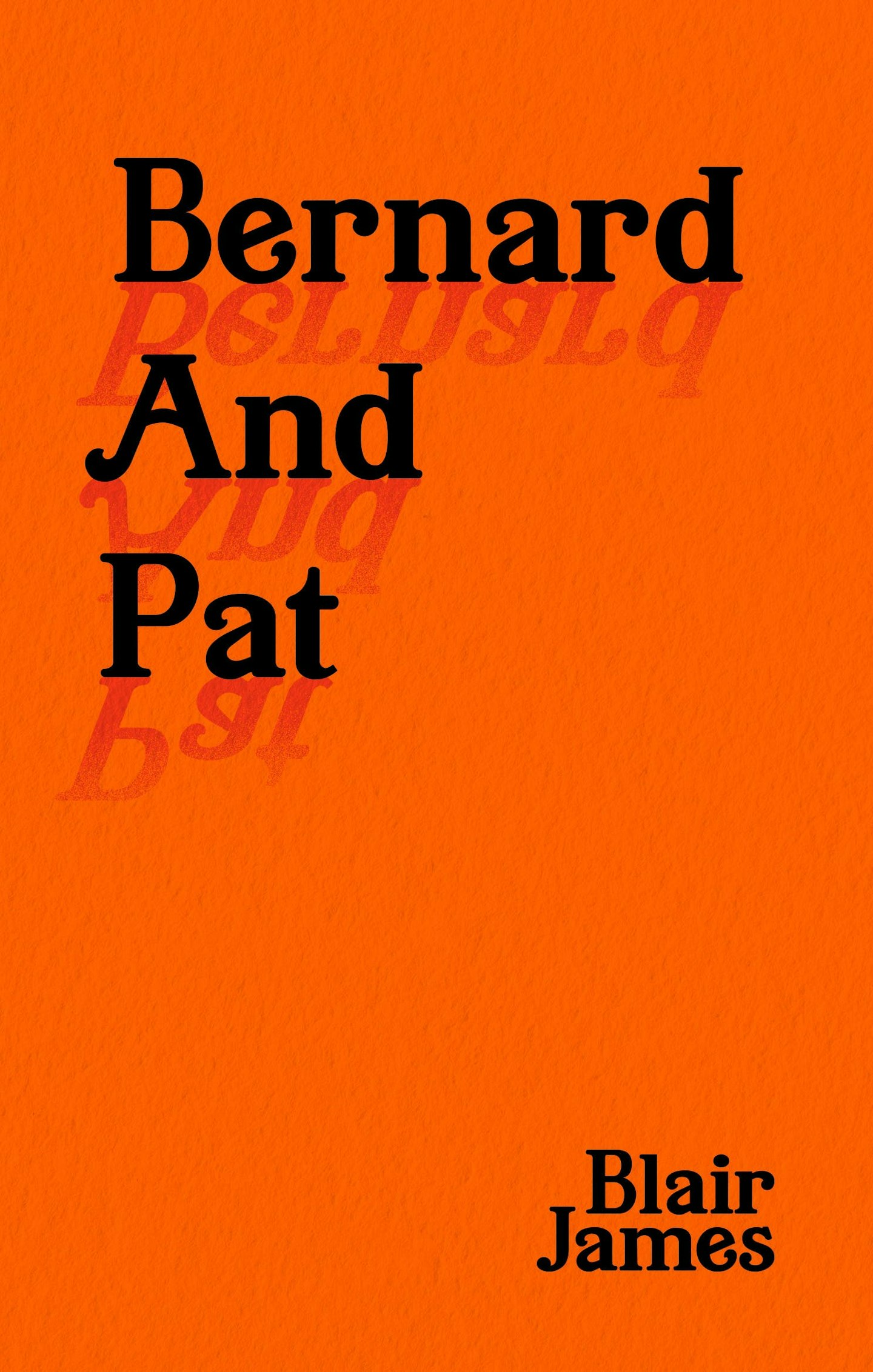 20 of 89
Bernard & Pat, Blair James – Out now
Bernard & Pat by Manchester-based author Blair James, is the story of an adult Caty, reliving her experiences, in her childhood voice, with her childminders, Bernard and Pat. It's a book with a persistent power and writing you won't be able to get out of your head. The present and past in the book are locked in a kind of battle that seems unshakeable.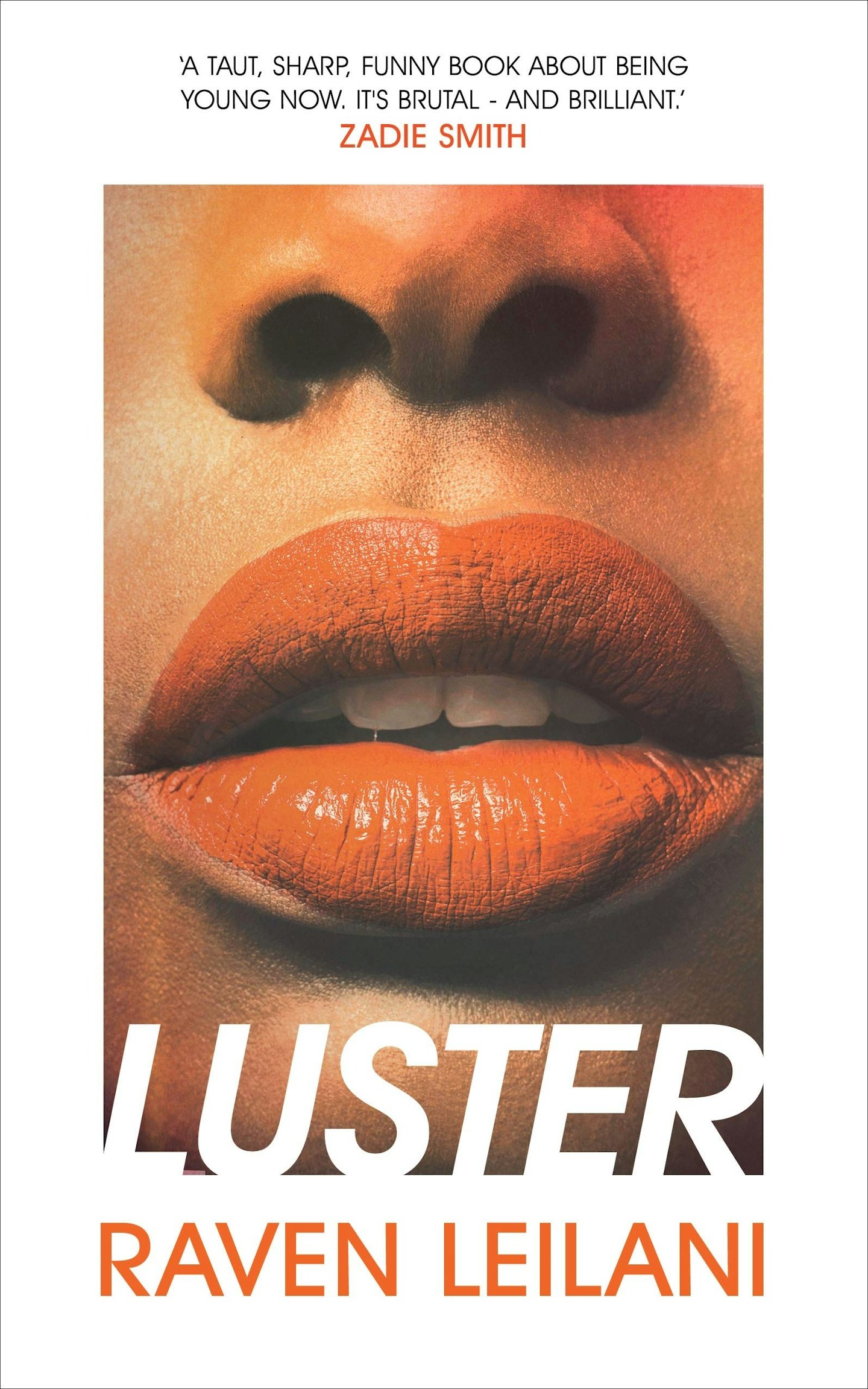 21 of 89
Luster by Raven Leilani – 21 Jan
Edie is just trying to survive. She's messing up in her dead-end admin job in her all-white office, is sleeping with all the wrong men, and has failed at the only thing that meant anything to her, painting. No one seems to care that she doesn't really know what she's doing with her life beyond looking for her next hook-up. And then she meets Eric, a white, middle-aged archivist with a suburban family, including a wife who has sort-of-agreed to an open marriage and an adopted black daughter who doesn't have a single person in her life who can show her how to do her hair. As if navigating the constantly shifting landscape of sexual and racial politics as a young black woman wasn't already hard enough, with nowhere else left to go, Edie finds herself falling head-first into Eric's home and family.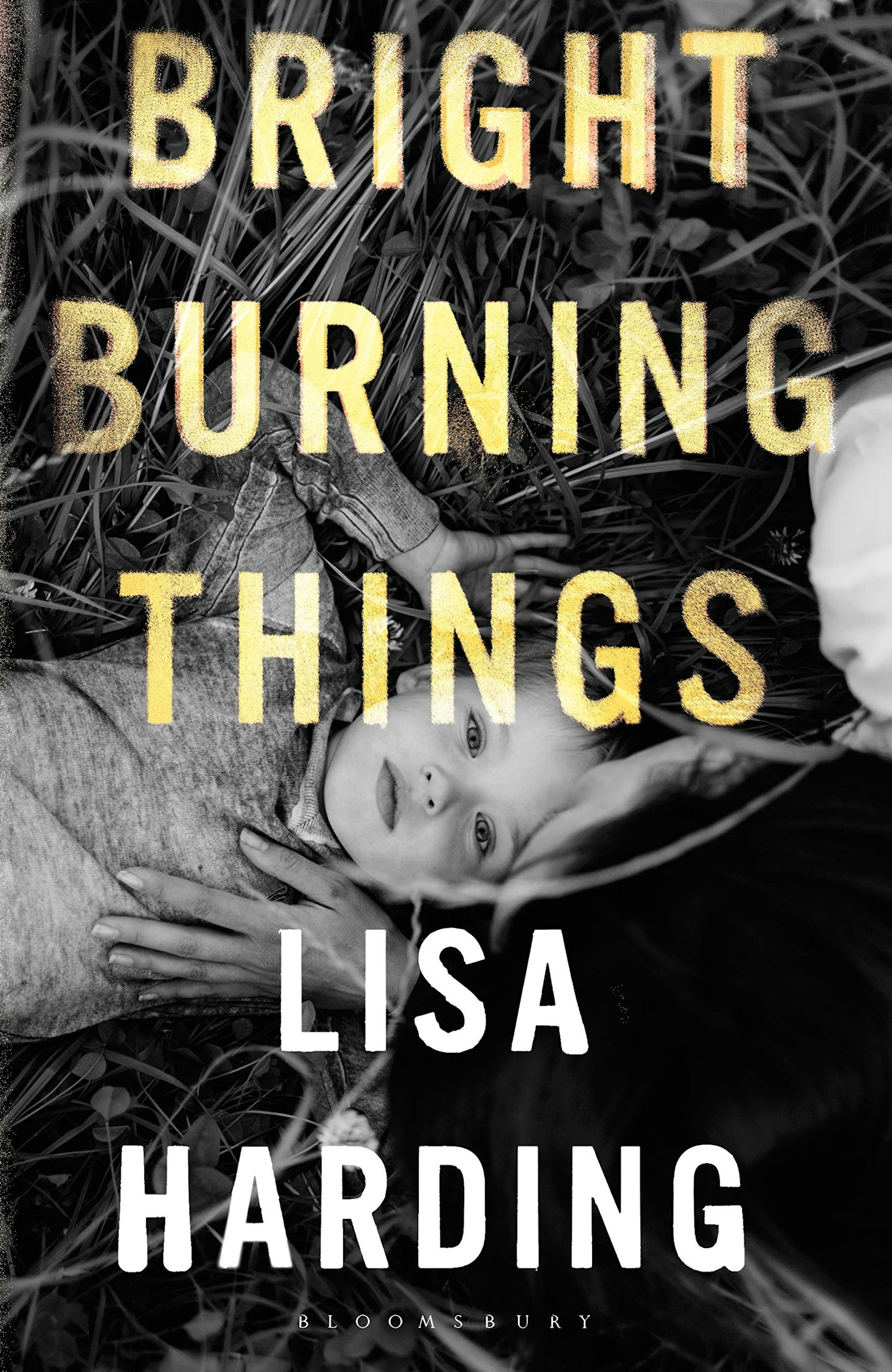 22 of 89
Bright Burning Things by Lisa Harding – Out now
An immensely powerful and compulsive novel of maternal love, control and a woman at the mercy of addiction.Being Tommy's mother is too much for Sonya.Too much love, too much fear, too much longing for the cool wine she gulps from the bottle each night. Because Sonya is burning the fish fingers, and driving too fast, and swimming too far from the shore, and Tommy's life is in her hands.Once there was the thrill of a London stage, a glowing acting career, fast cars, handsome men. But now there are blackouts and bare cupboards, and her estranged father showing up uninvited. There is Mrs O'Malley spying from across the road. There is the risk of losing Tommy - forever.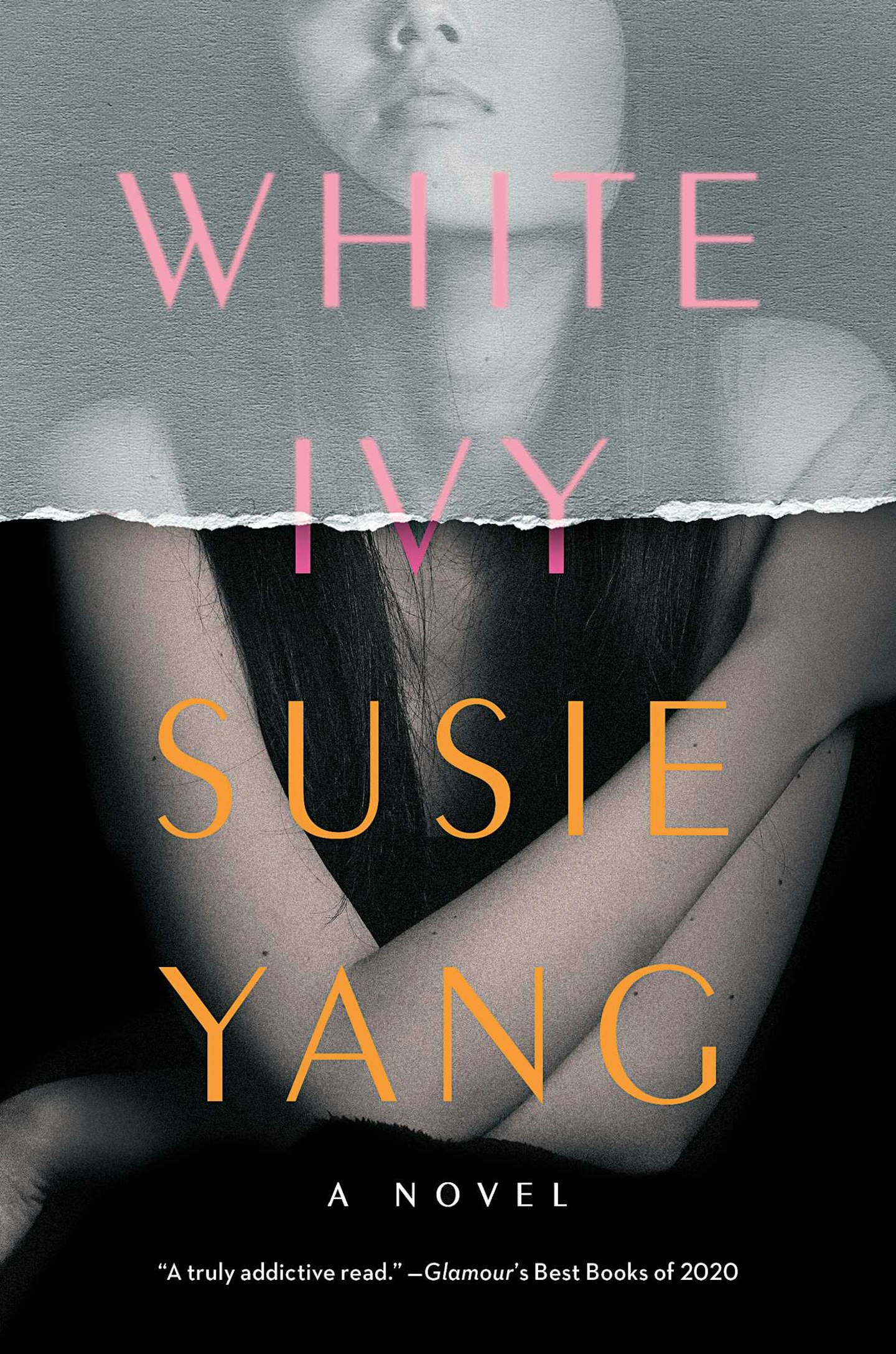 23 of 89
White Ivy by Susie Yang – Out now
Ivy Lin, a Chinese immigrant growing up in a low-income complex outside Boston, is desperate to assimilate with her American peers. To try and fit in, she begins shoplifting – a deft talent picked up from her grandmother, Meifeng – and develops a taste for wealth along the way. After reconnecting with the affluent golden boy of her childhood years later, she thinks it's fate. Yet a ghost from her past threatens to topple the almost-perfect life she's worked so hard to build.White Ivy has been optioned by Netflix for Shonda Rhimes to Executive Produce through her company Shondaland.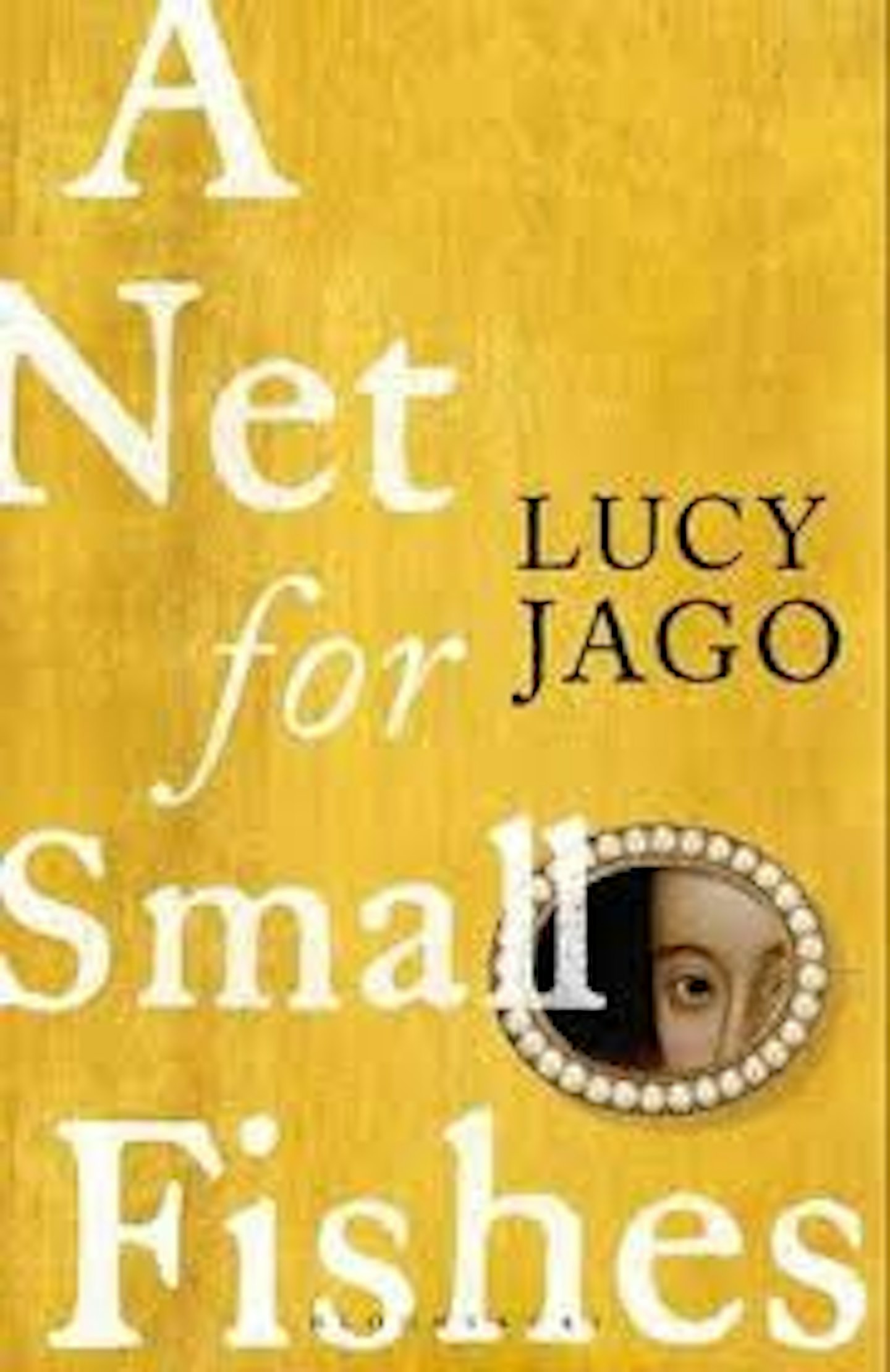 24 of 89
A Net for Small Fishes by Lucy Jago - Out now
A Net for Small Fishes is based on a true scandal which rocked the Jacobean court - involving the King, his favourites, 'unspeakable' sexual perversion, adultery, witchcraft, possible treason, religious intolerance and murder. It was the worst royal, sexual, political scandal of the 17th century and, according to some historians, of many centuries.The women at the scandal's centre are Frances Howard, wife of the Earl of Essex and member of a household that was the most powerful in the land, next to that of the throne; and Anne Turner, a seamstress and infamous for patenting the saffron yellow dye that was all the rage in James 1's court. Lucy Jago's attention was first caught by a detail at the London Library, amazed that the scandal of Anne Turner and Frances Howard had only ever been told factually and then, focusing on the men though two women are at its heart.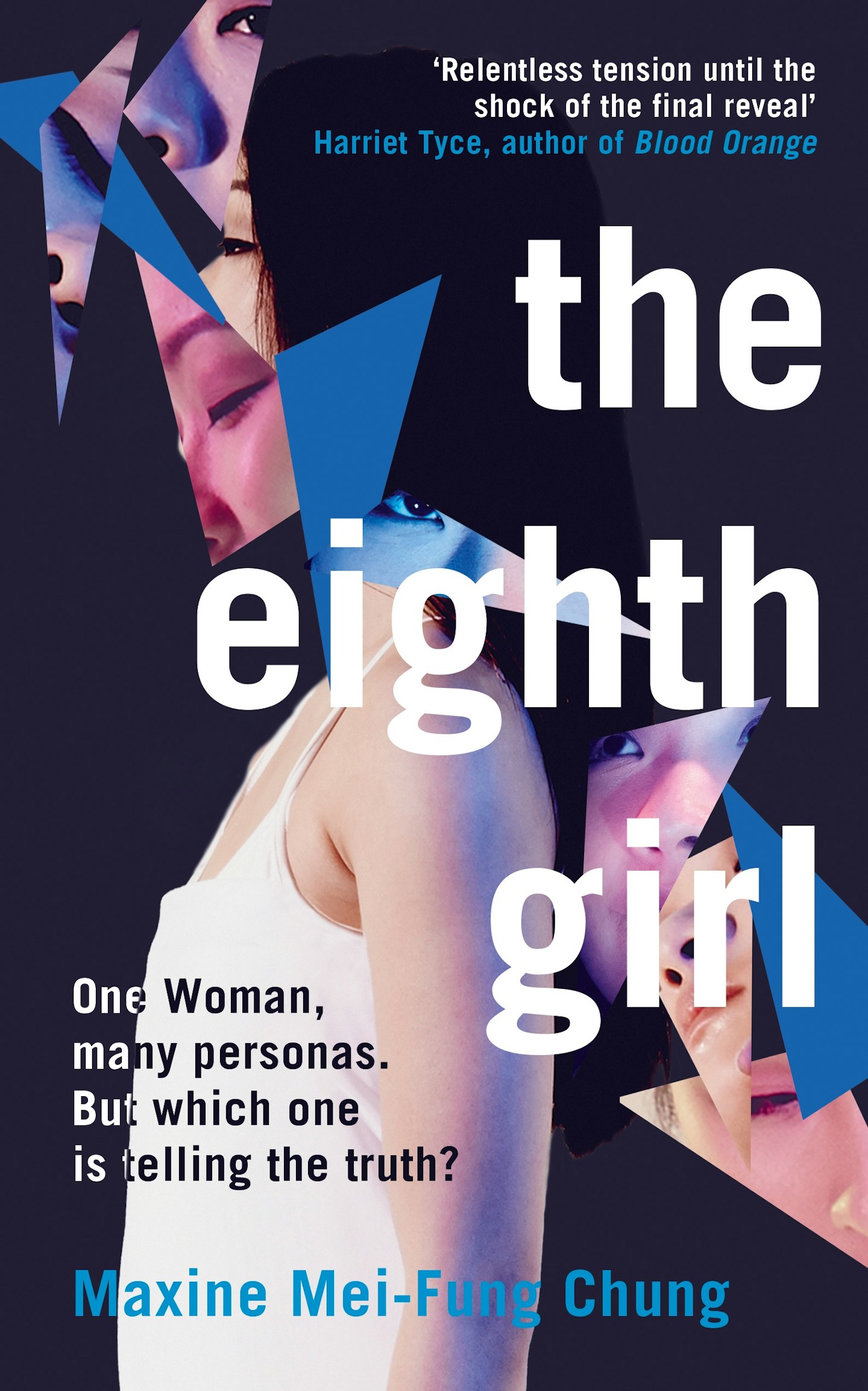 25 of 89
The Eighth Girl by Maxine Mei-Fung Chung – Out now
In this unsettling, seductive psychological thriller, a young woman with multiple personalities is drawn into London's dangerous underworld. Optioned by Jason Bateman and Michael Costigan (Aggregate) for Netflix, it is already creating quite a buzz. With the author a practising psychoanalytic psychotherapist, this gripping thriller is told with a clinician's real-life expertise and experience of dissociative identity disorder.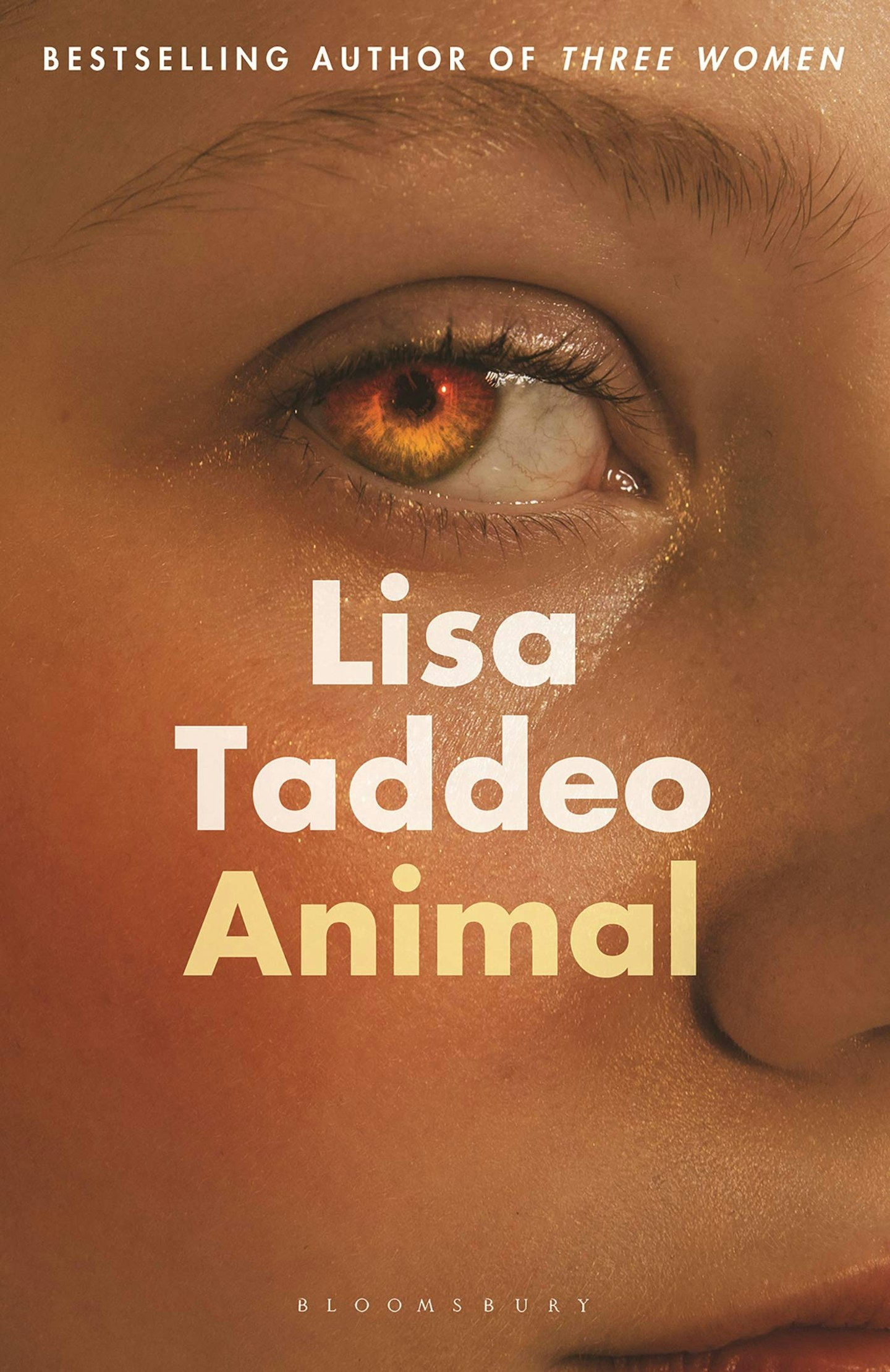 26 of 89
Animal by Lisa Taddeo – 24 June
The first novel from Three Women author Lisa Taddeo looks sure to be a big event. The description reads: 'I drove myself out of New York City where a man shot himself in front of me. He was a gluttonous man and when his blood came out it looked like the blood of a pig.'That's a cruel thing to think, I know. He did it in a restaurant where I was having dinner with another man, another married man.'Do you see how this is going? But I wasn't always that way.'I am depraved. I hope you like me.'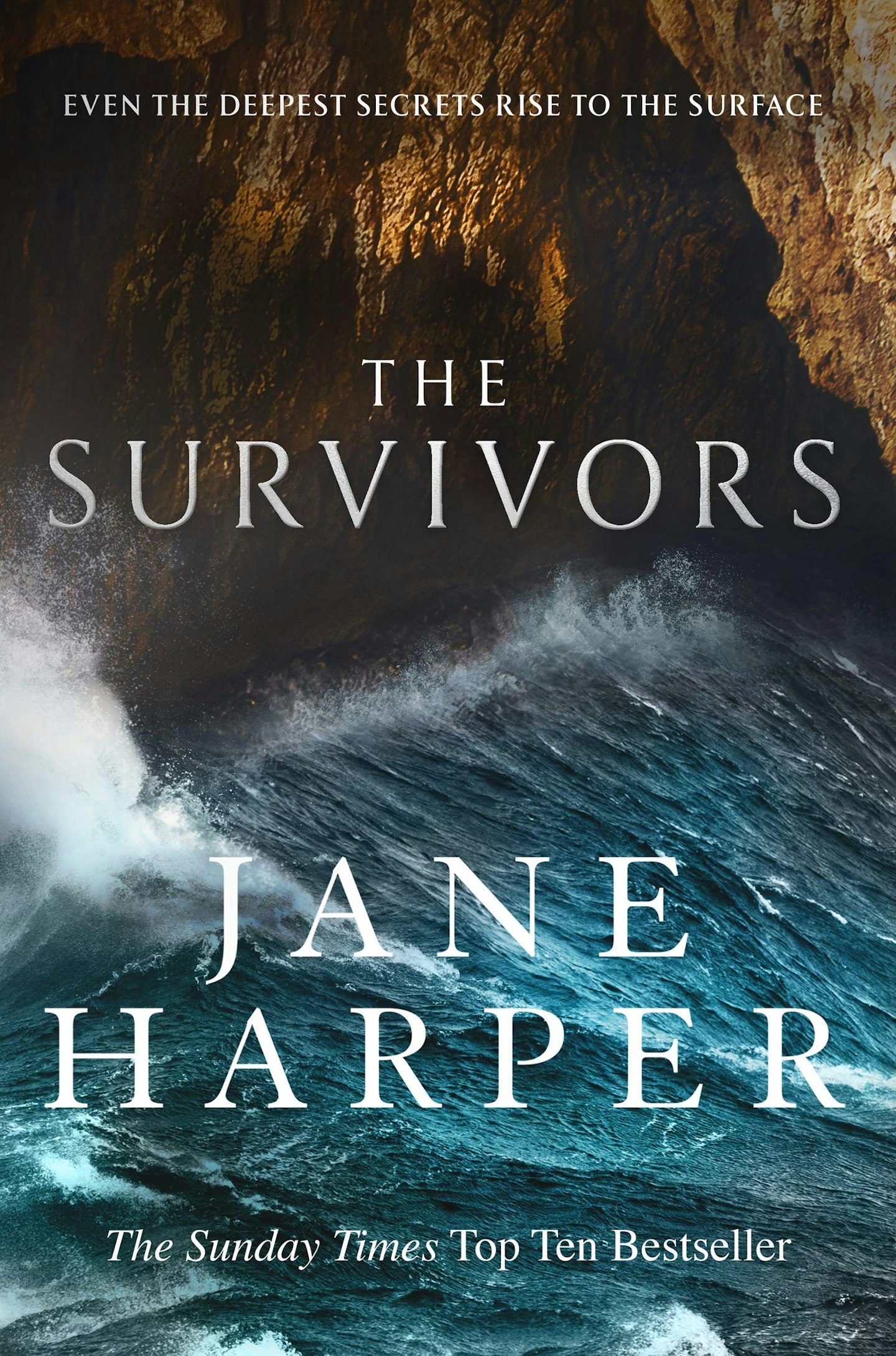 27 of 89
The Survivors by Jane Harper – Out now
The Survivors, set in Tasmania , follows Kieran Elliot – whose life changed forever on a single day when a reckless mistake led to devastating consequences. The guilt that haunts him resurfaces during a visit with his young family to the small coastal town he once called home. Kieran's parents are struggling in a community which is bound, for better of worse, to the sea that is both a lifeline and a threat. Between them all is his absent brother Finn. When a body is discovered on the beach long-held secrets threaten to emerge in the murder investigation that follows. A sunken wreck, a missing girl, and questions that have never washed away…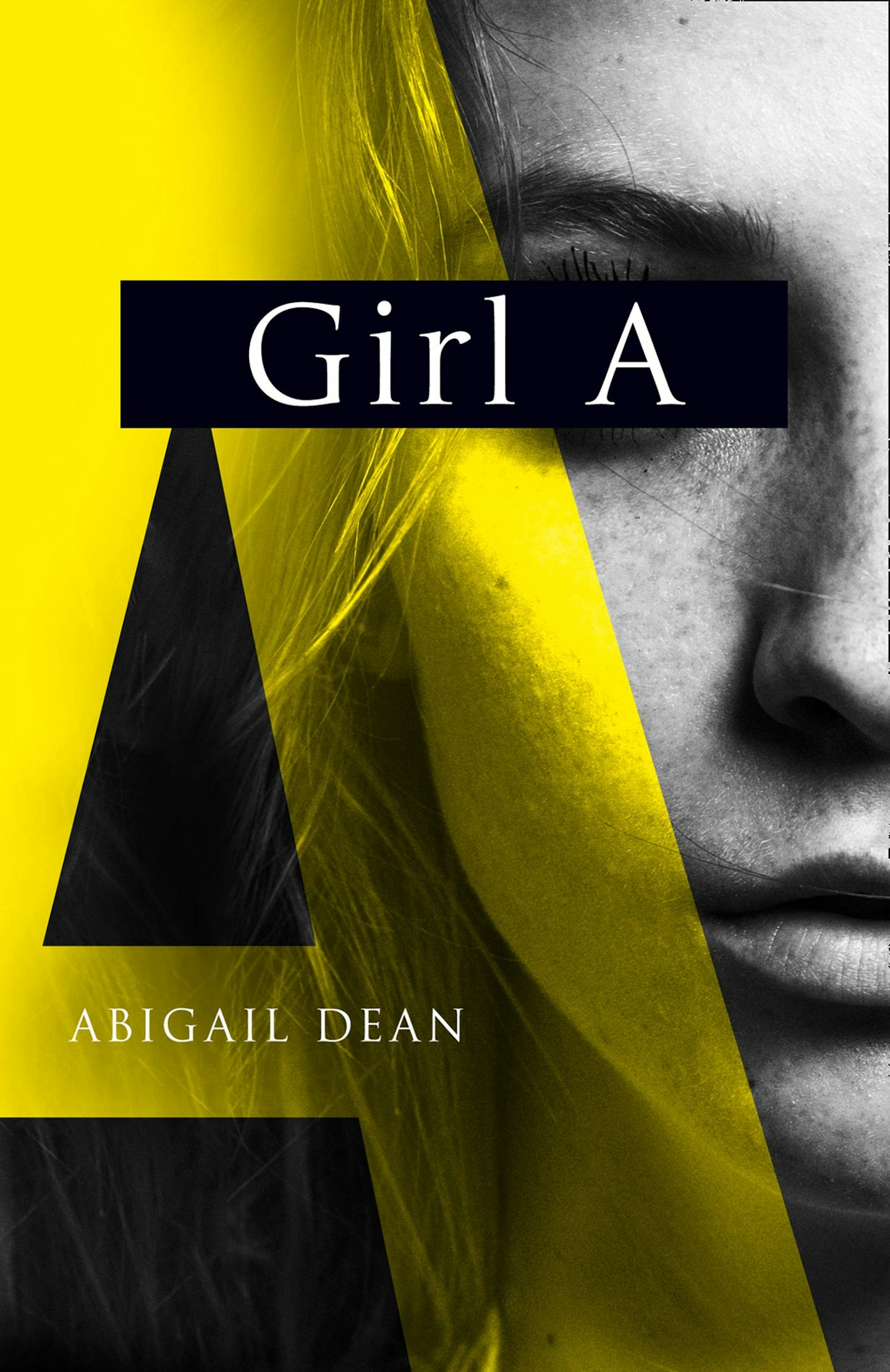 28 of 89
Girl A by Abigail Dean - Out now
A set of siblings deal with the aftermath of growing up in their 'house of horrors' at the hands of their father, a religious fanatic. TV rights have already been snapped up by Sony with the Chernobyl director attached and rights have been sold in 26 territories.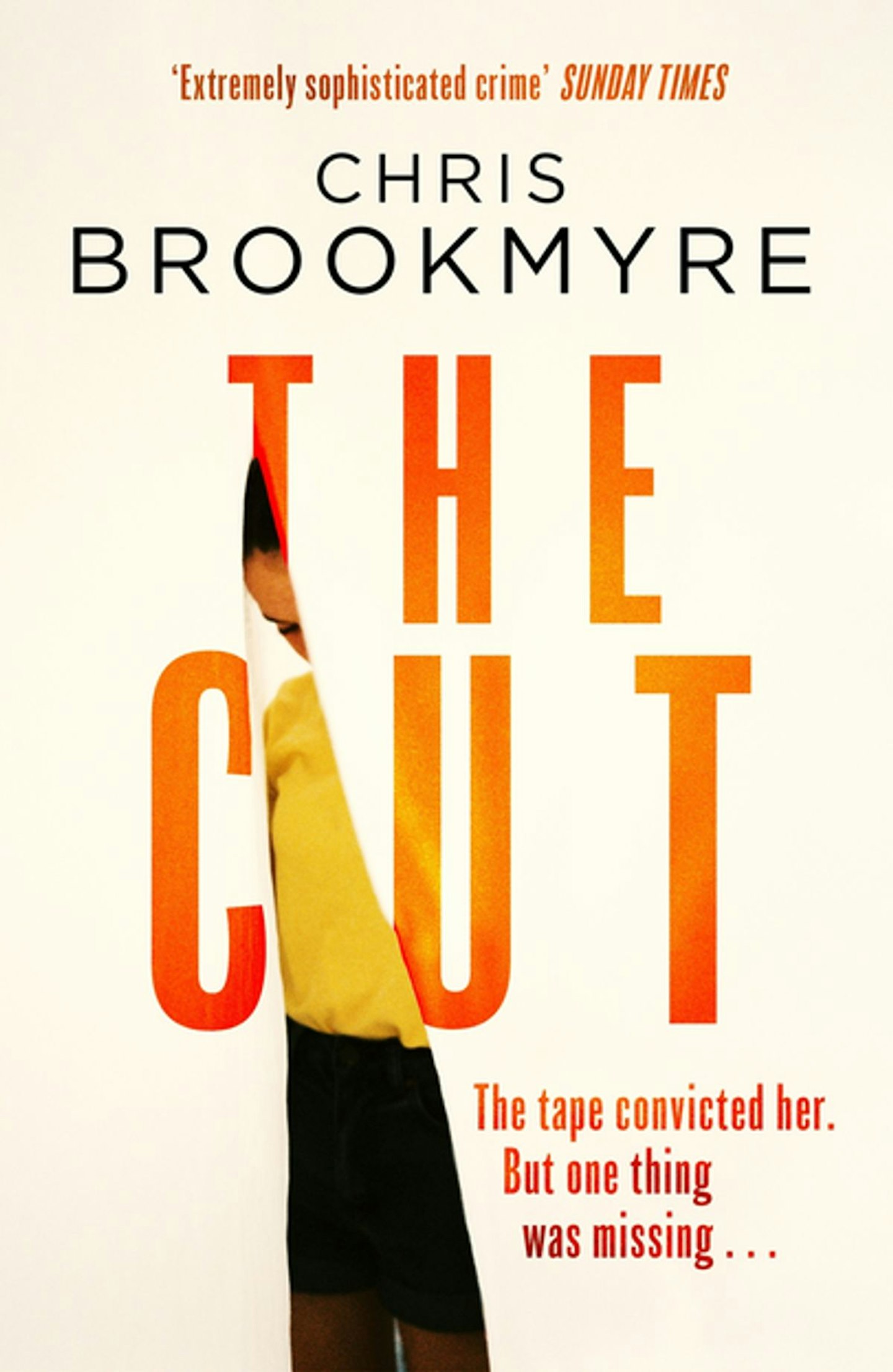 29 of 89
The Cut by Chris Brookmyre – Out now
Millie Spark is an OAP who has recently been released from prison, her sentence for murder served. In her life pre-prison, she was a special effects make-up artist – whose talent was to create realistic scenes of bloody violence. Then, one day, she wakes to find her lover dead in her bed. Post-prison, she is ready to give up on life – until she meets a troubled film student and reluctant pretty thief Jerry and together, they begin to discover that all was not what it seemed that fateful night.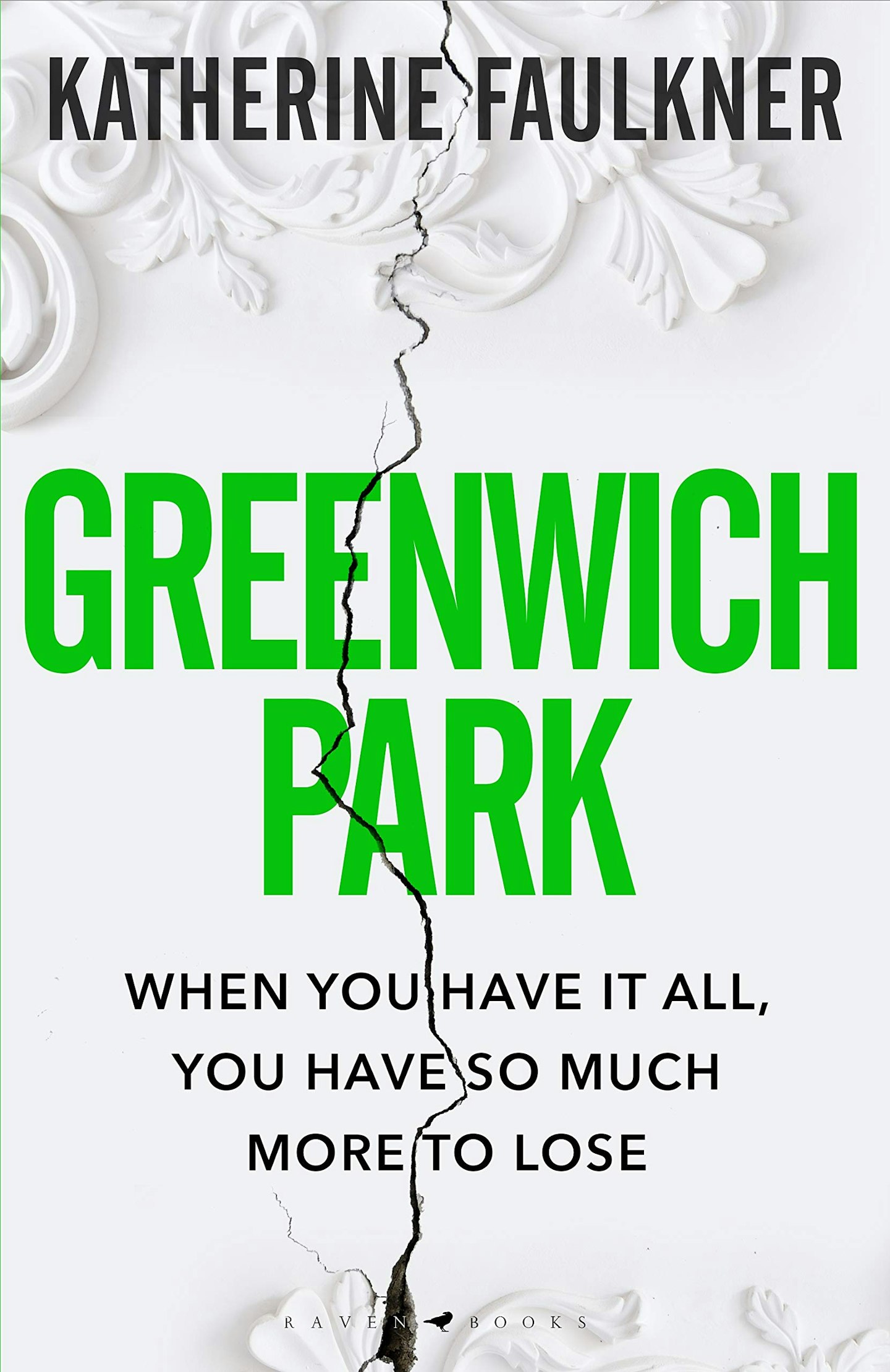 30 of 89
Greenwich Park by Katherine Faulkner – Out now
When Helen, finally pregnant after years of tragedy, attends her first antenatal class, she is expecting her loving architect husband to arrive soon after, along with her confident, charming brother Rory and his pregnant wife, the effortlessly beautiful Serena. What she is not expecting is Rachel.Extroverted, brash, unsettling single mother-to-be Rachel, who just wants to be Helen's friend. Who just wants to get know Helen and her friends and her family. Who just wants to know everything about them. Every little secret.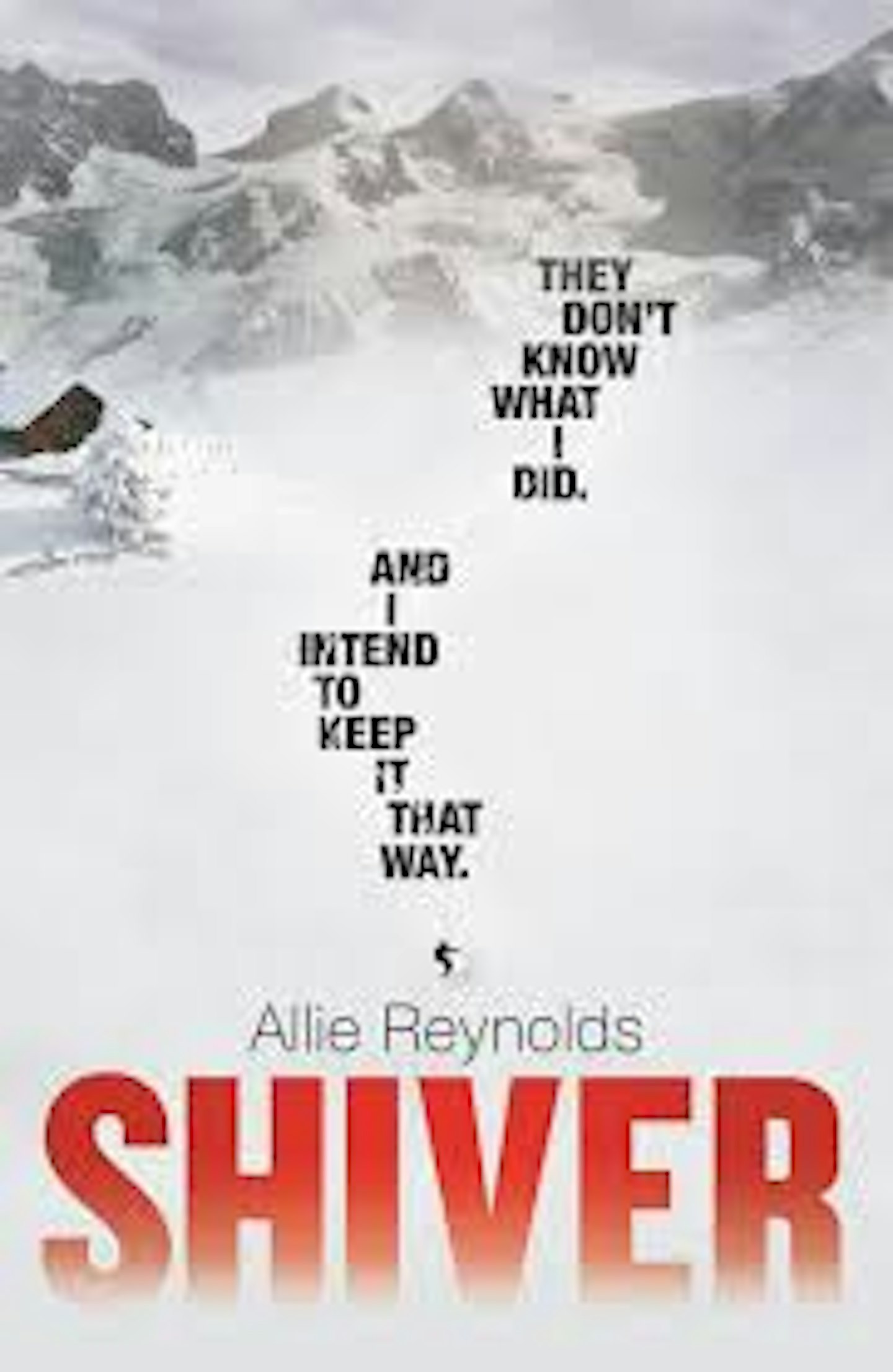 31 of 89
Shiver by Allie Reynolds - Out now
Written by debut author and former British top ten freestyle snowboarder, Allie Reynolds Shiver is set in the glitteringly beautiful yet deadly French Alps. In the world of high stakes, professional snowboarding, five friends and former athletes reunite with sinister consequences.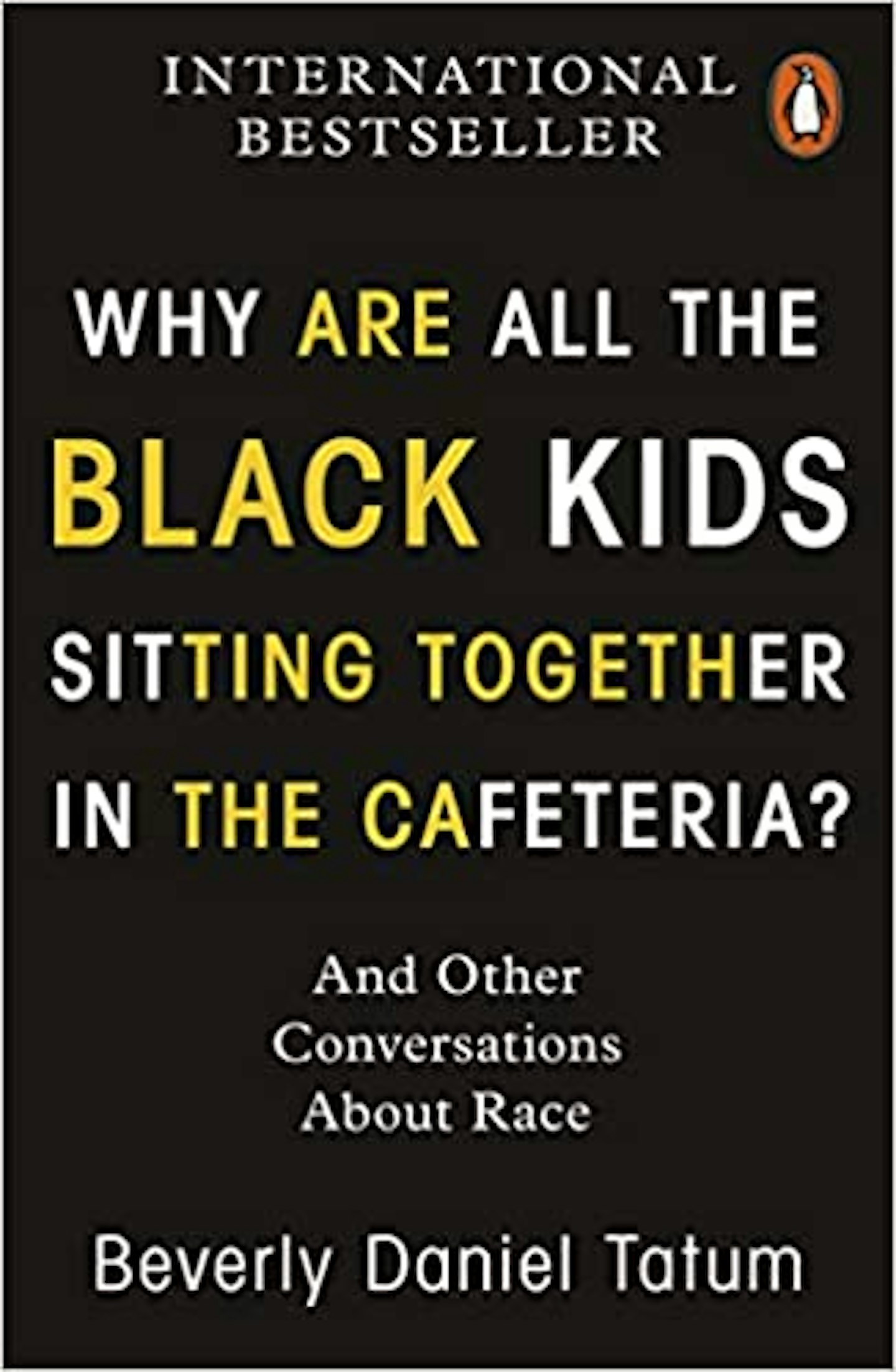 32 of 89
Why Are All the Black Kids Sitting Together in the Cafeteria? by Beverly Daniel Tatum - Out now
Walk into any racially mixed secondary school and you will see young people clustered in their own groups according to race. Is this self-segregation a problem to address or a coping strategy? Beverly Daniel Tatum, a renowned psychology Professor, guides us through how racial identity develops, from very young children all the way to adulthood, in black families, white families, and mixed race families, and helps us understand what we can do to break the silence, have better conversations with our children and with each other about race, and build a better world.A mainstay on the bookshelves of American readers since 1998, and substantially revised and updated in 2017, this evergreen bestseller is essential reading for anyone interested in understanding the dynamics of race. This book also discusses Trump, the rise of Black Lives Matter, and the increasing polarisation we are seeing today in the USA and beyond.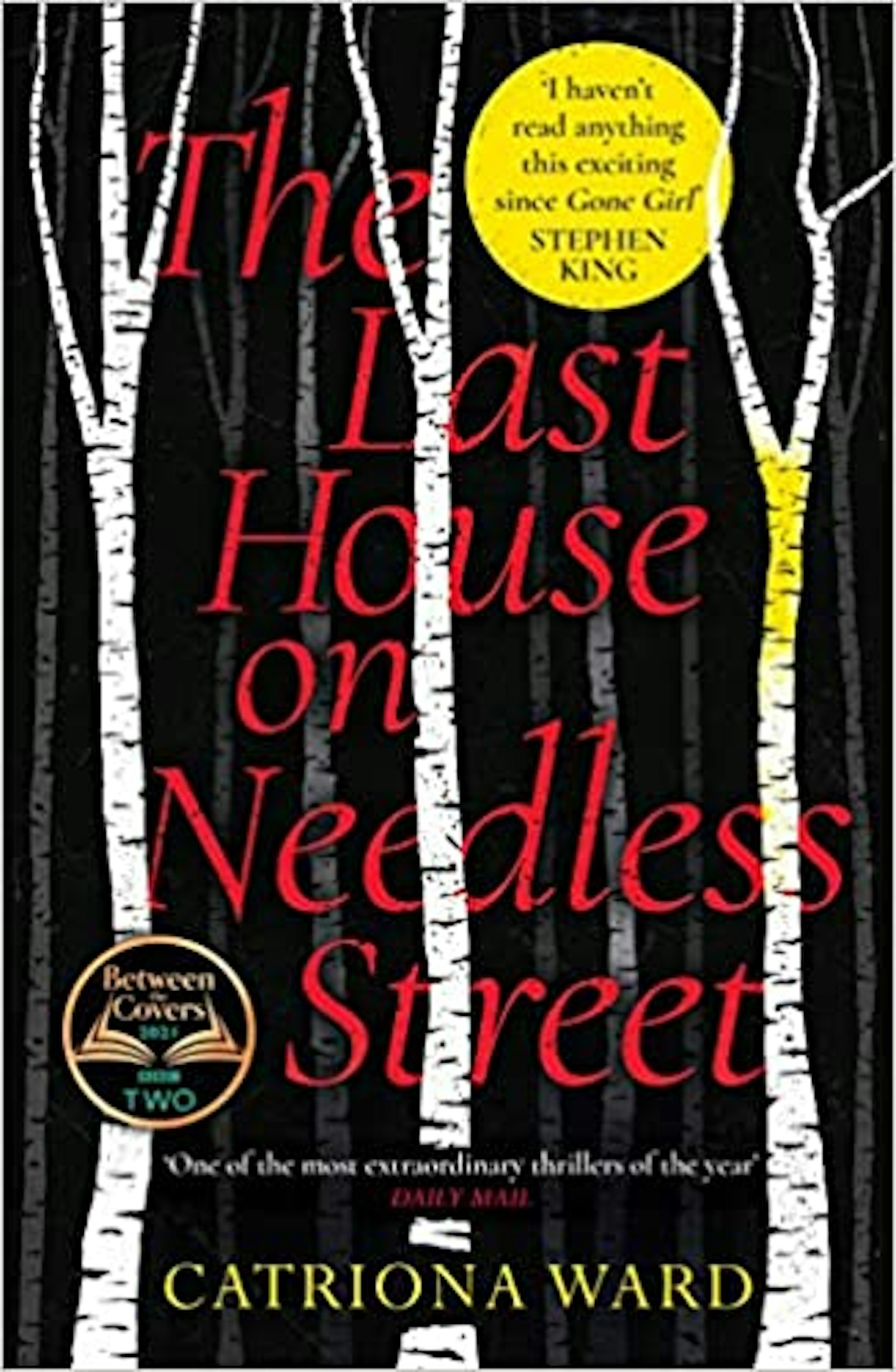 33 of 89
The Last House on Needless Street by Catriona Ward - Out now
From the multiple award-winning author of Little Eve and Rawblood, this extraordinary tale will thrill and move readers. A work of incredible imagination and heartbreaking beauty.This is the story of a murderer. A stolen child. Revenge. This is the story of Ted, who lives with his daughter Lauren and his cat Olivia in an ordinary house at the end of an ordinary street. All these things are true. And yet some of them are lies.You think you know what's inside the last house on Needless Street. You think you've read this story before. But you're wrong. In the dark forest at the end of Needless Street, something lies buried. But it's not what you think...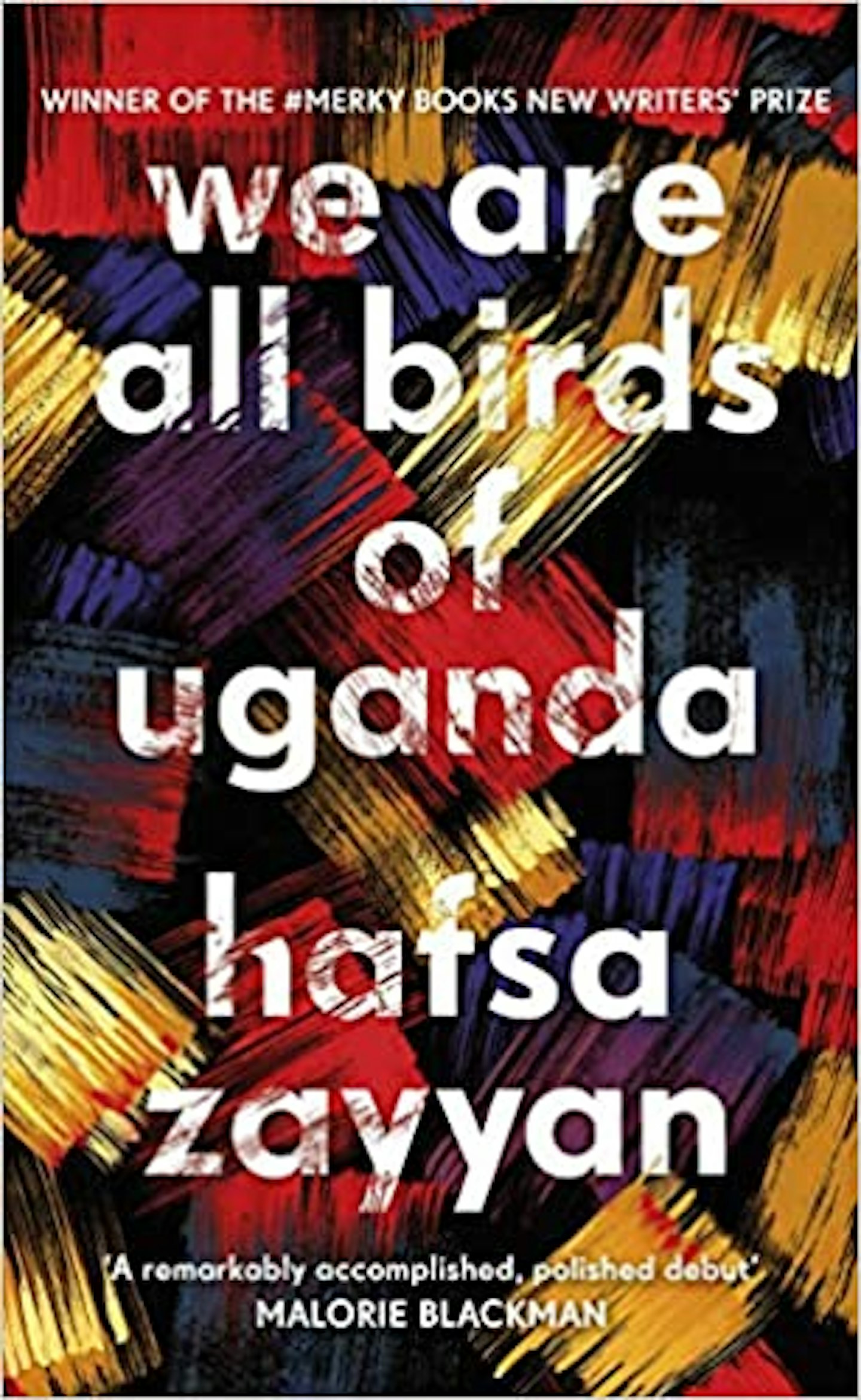 34 of 89
We Are All Birds of Uganda by Hafsa Zayyan - Out now
The story follows Sameer, a high flying London lawyer who has begun to lose his footing in life. To help him feel grounded, he starts to unpick his family history, which leads him from Leicester to 1970's Uganda when political and racial tensions were running high and the expulsion of Indians from Uganda was imminent. Hafsa's writing explores turmoil that faced Indian Ugandans at the time, being told they don't belong in Uganda but many having never been to India, the family tensions that exist to this day with South Asian and black relationships and the many societal pressures that South Asians face.In the story, Sameer becomes torn between lives and a glitzy future that he should want, a past that he's desperate to untangle and a place to call home. Moving between two continents over a troubled century, We Are All Birds of Uganda is a multi-layered, moving and immensely resonant novel of generational loss and love.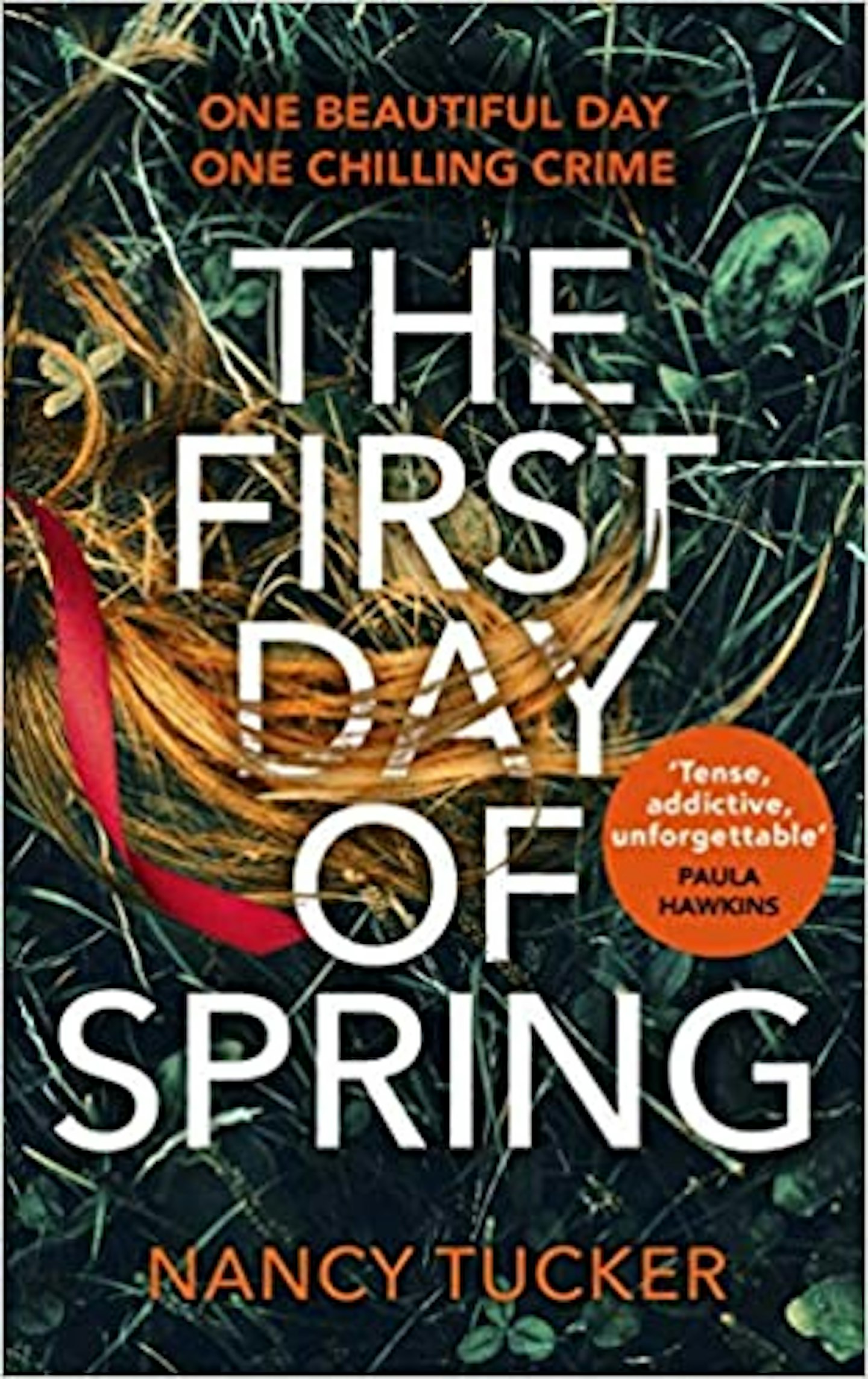 35 of 89
The First Day of Spring by Nancy Tucker - 24 June
The First Day of Spring is a compelling and important novel about victimhood, adversity and redemption. Loosely based on the true story of Mary Bell, this deliberately provocative novel is a stunningly powerful and striking account of childhood (and motherhood) stripped bare.Tucker asks what it is that drives a child so young to murder, what are the psychological consequences of such an horrific act and is there ever a chance of redemption for so terrible a crime?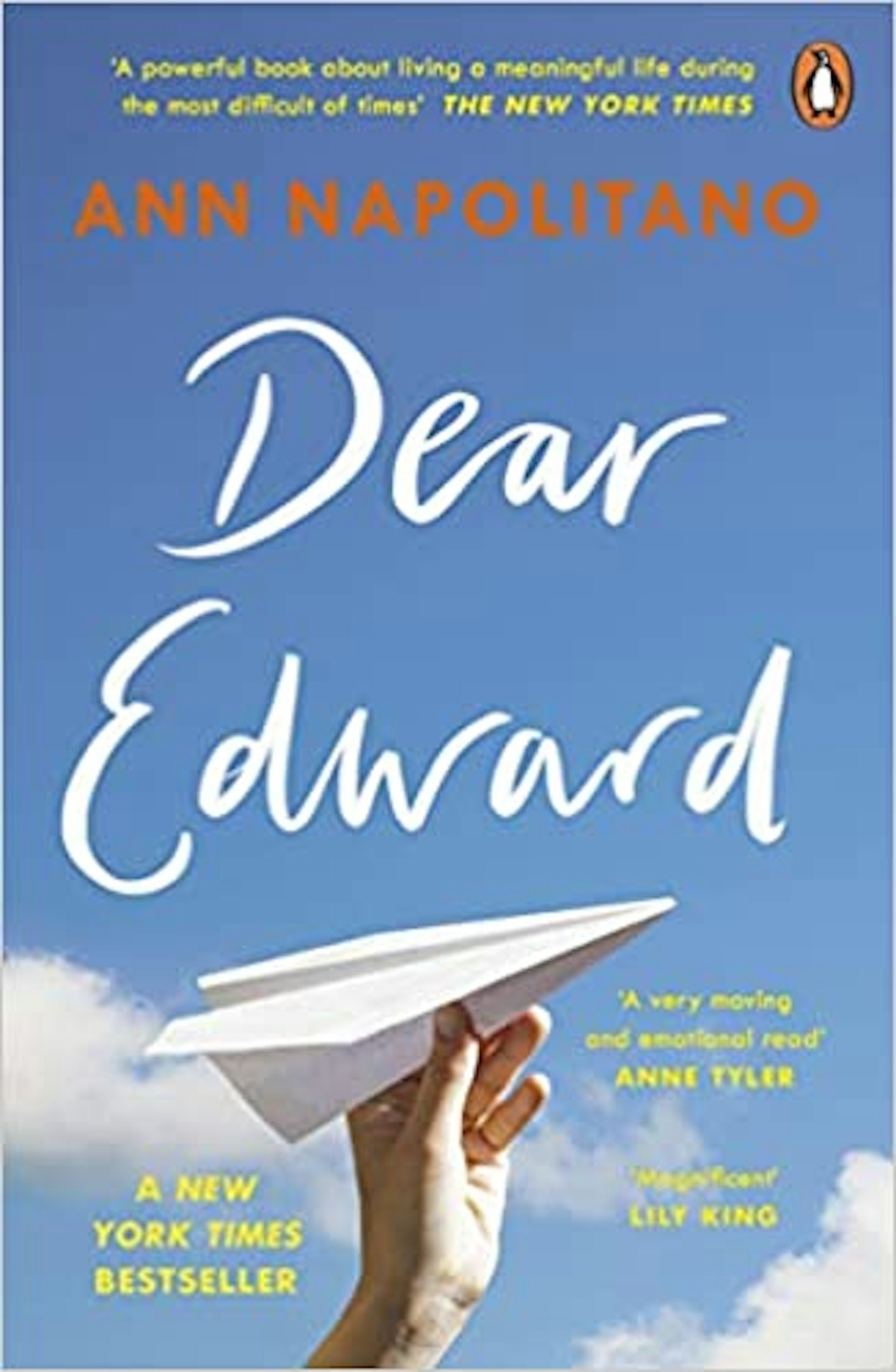 36 of 89
Dear Edward by Ann Napolitano - Out now
One summer morning, a flight takes off from New York to Los Angeles: there are 192 people aboard. When the plane suddenly crashes, twelve-year-old Edward Adler is the sole survivor.In the aftermath, Edward struggles to make sense of his grief, sudden fame and his place in a world without his family. But then Edward and his neighbour Shay make a startling discovery; hidden in his uncle's garage are letters from the relatives of other passengers - all addressed to him.Following the passenger's final hours and Edward's unique coming-of-age, Dear Edward asks one of the life's most profound questions: And what does it mean not just to survive, but to truly live?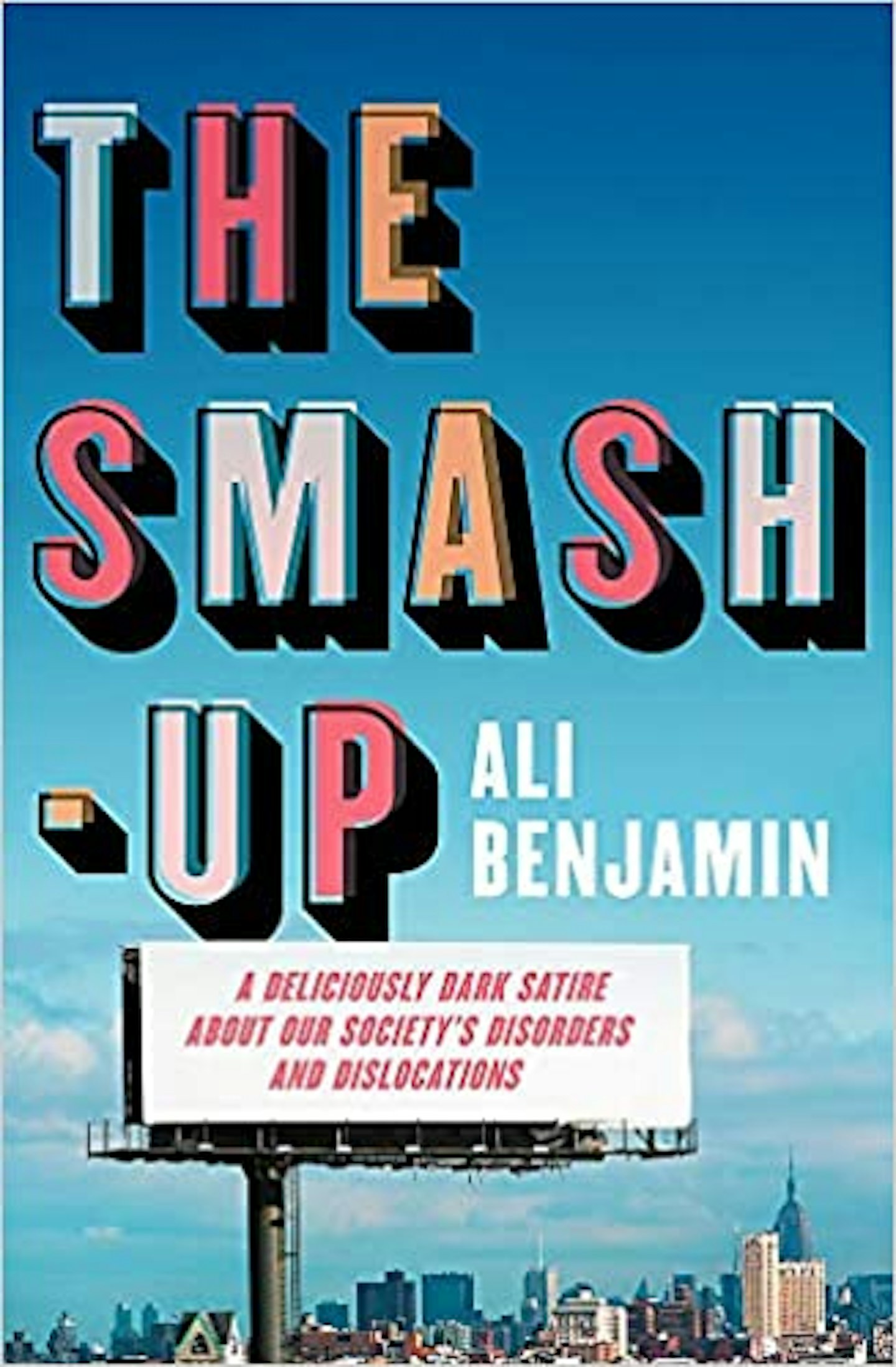 37 of 89
The Smash-Up by Ali Benjamin - Out now
Ambitious, startling, funny, furious, and wise, Ali Benjamin's debut novel offers the shock of recognition as it deftly tackles some of the biggest issues of our time. Taking inspiration from Ethan Frome, Edith Wharton's classic tale about a small-town love triangle, The Smash-Up explores a world Wharton couldn't have imagined in 1911 — one of social media algorithms, extreme polarization, the collapsing of identity into tweet-sized spaces, and the spectre of violence that now haunts even the quietest of places — but it's ultimately a story that explores the same themes as her original: duty vs. passion; confinement vs. escape; the staggering tragedy of lost potential.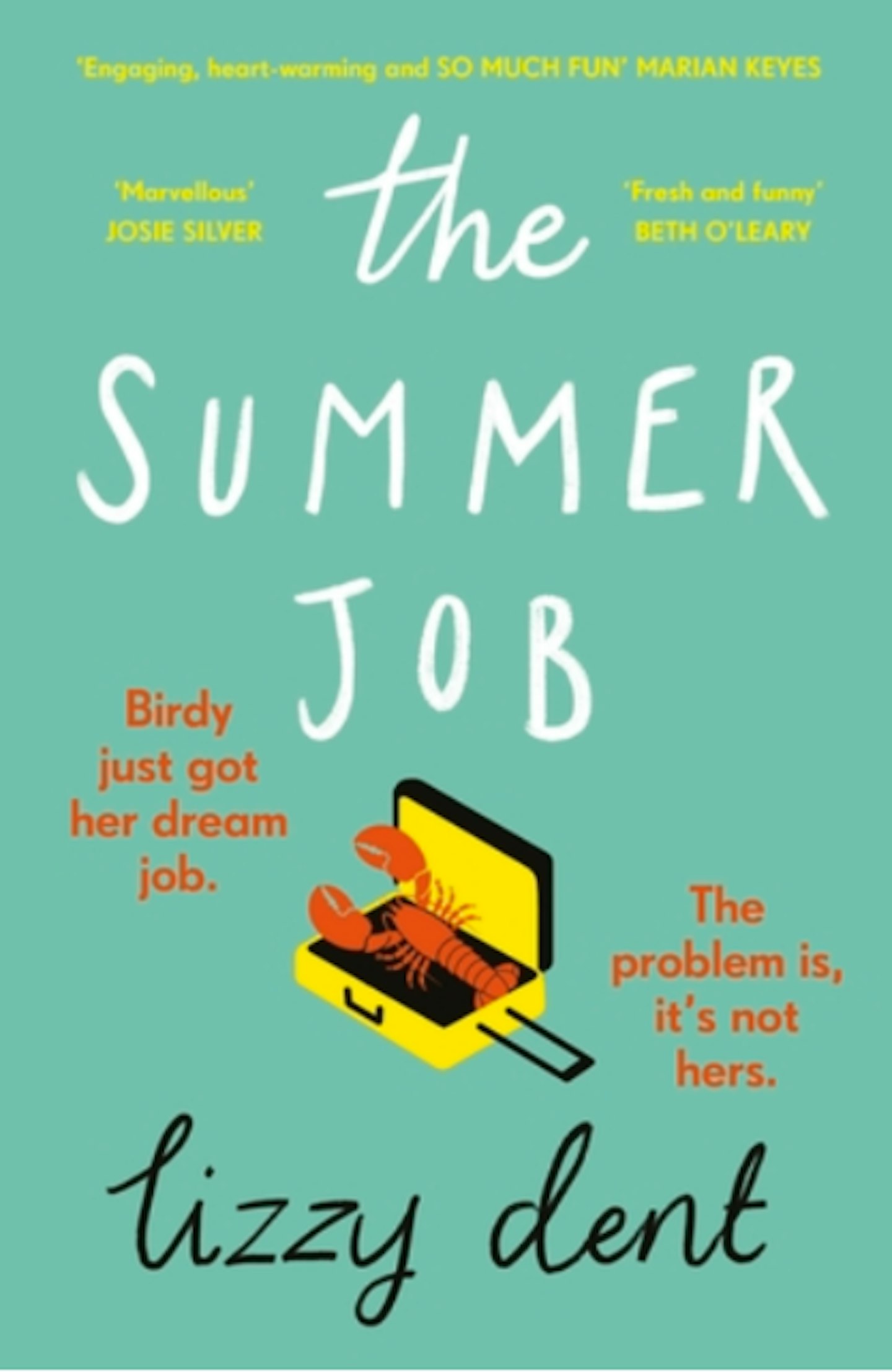 38 of 89
The Summer Job by Lizzy Dent - Out now
Birdy just got her dream job. The problem is, it's not hers. Have you ever imagined running away from your life? Well Birdy Finch didn't just imagine it. She did it. Which might've been an error. And the life she's run into? Her best friend, Heather's. The only problem is, she hasn't told Heather. Actually there are a few other problems... Can Birdy carry off a summer at a luxury Scottish hotel pretending to be her best friend (who incidentally is a world-class wine expert)? And can she stop herself from falling for the first man she's ever actually liked (but who thinks she's someone else)?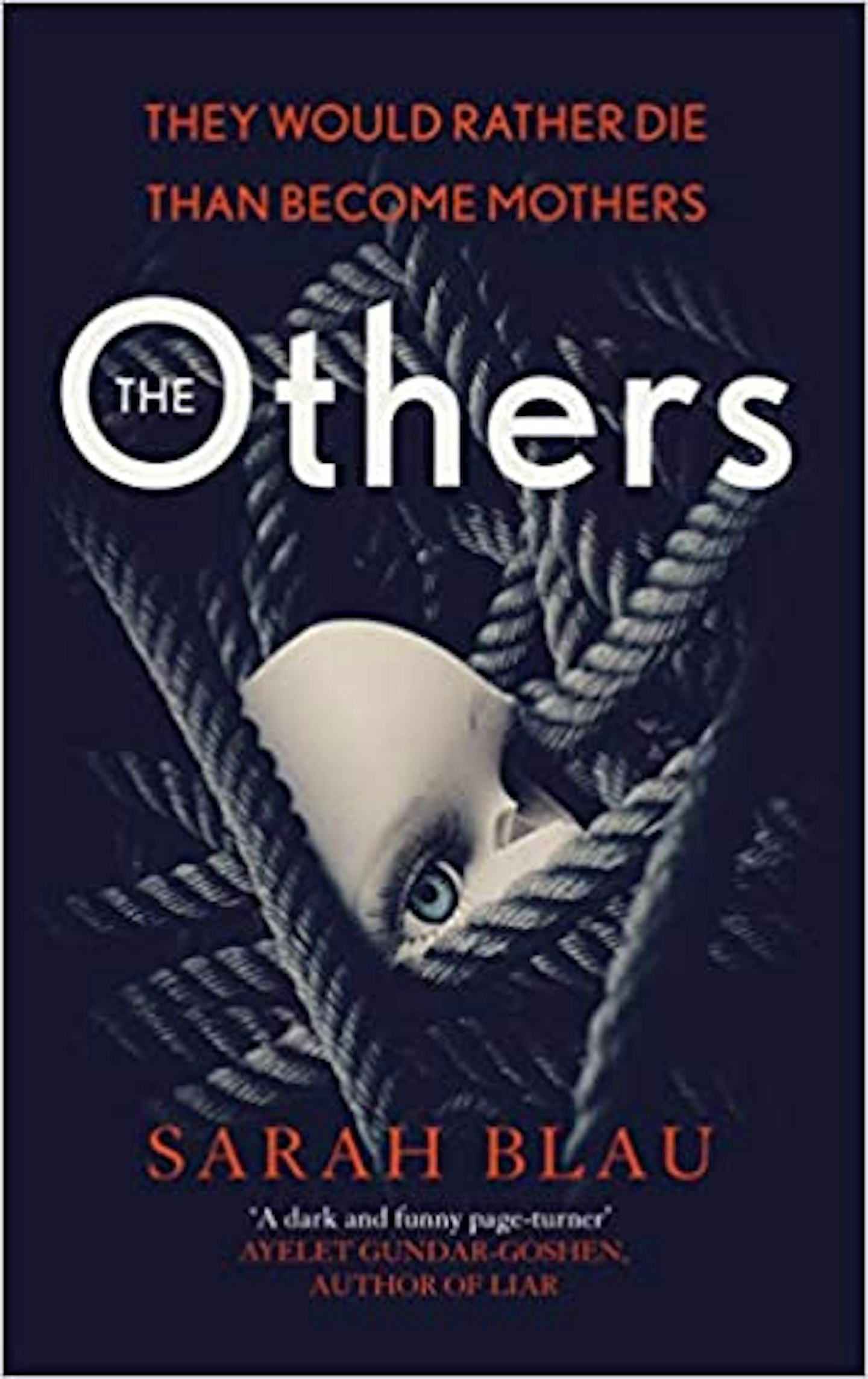 39 of 89
The Others by Sarah Blau - Out now
A serial killer is on the loose in Tel Aviv. Each victim is found tied to a chair with a baby doll glued to their hands, the word 'mother' carved into their forehead like a mark of Cain.Stowed away between the wax figurines of the Bible museum where she works, Sheila Heller knows the connection between the victims. She suspects the killings have something to do with a pact their group all made at university - to never have children.What Sheila doesn't know is who is committing these gruesome acts of ritualistic violence, and whether she herself might be the next target.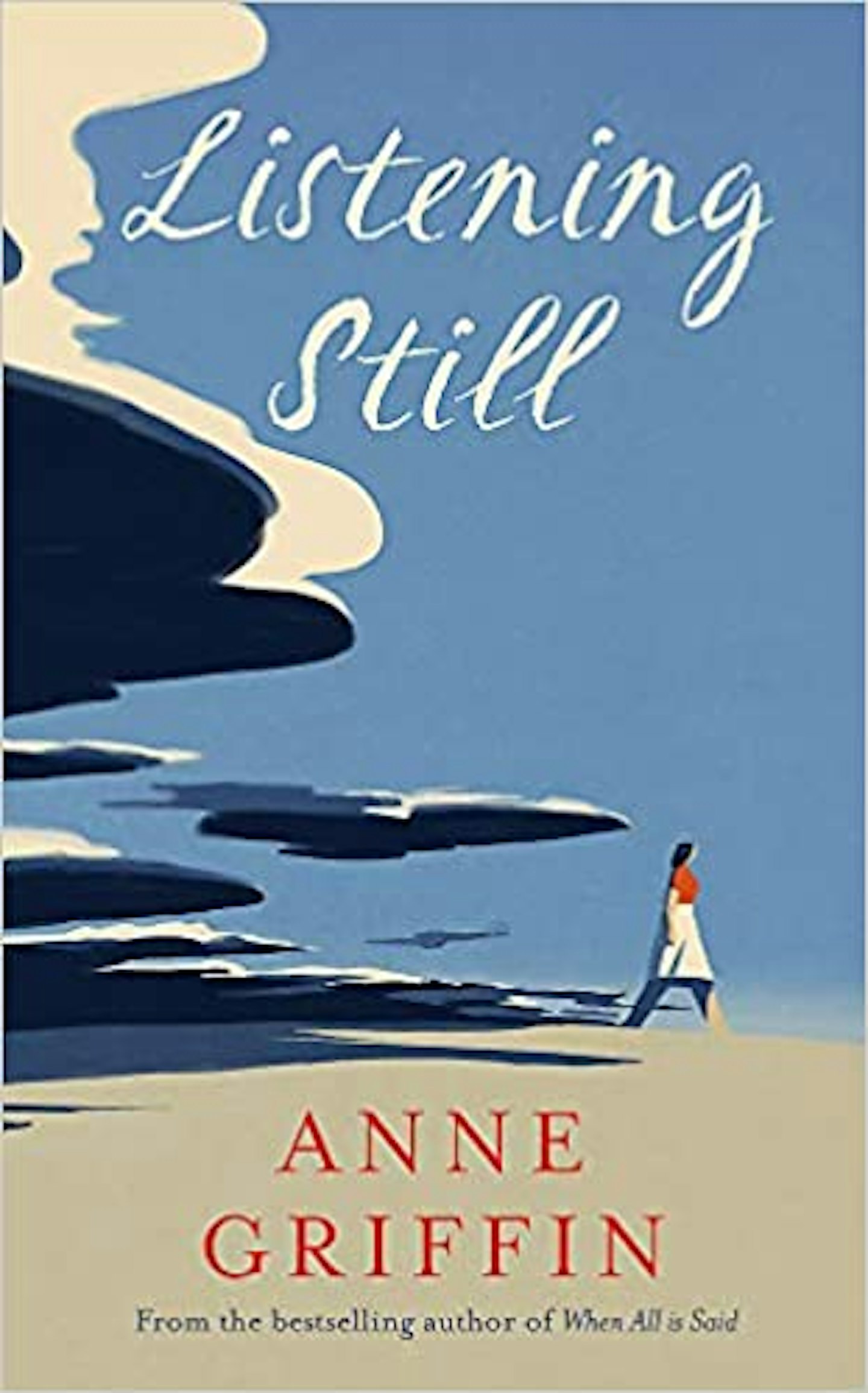 40 of 89
Listening Still by Anne Griffin - Out now
Jeanie Masterson has a gift: she can hear the recently dead and give voice to their final wishes and revelations. Inherited from her father, this gift has enabled the family undertakers to flourish in their small Irish town. Yet she has always been uneasy about censoring some of the dead's last messages to the living. Unsure, too, about the choice she made when she left school seventeen years ago: to stay or leave for a new life in London with her charismatic teenage sweetheart.So when Jeanie's parents unexpectedly announce their plan to retire, she is jolted out of her limbo. In this captivating successor to her bestselling debut, Anne Griffin portrays a young woman who is torn between duty, a comfortable marriage and a role she both loves and hates and her last chance to break free, unaware she has not been alone in softening the truth for a long while.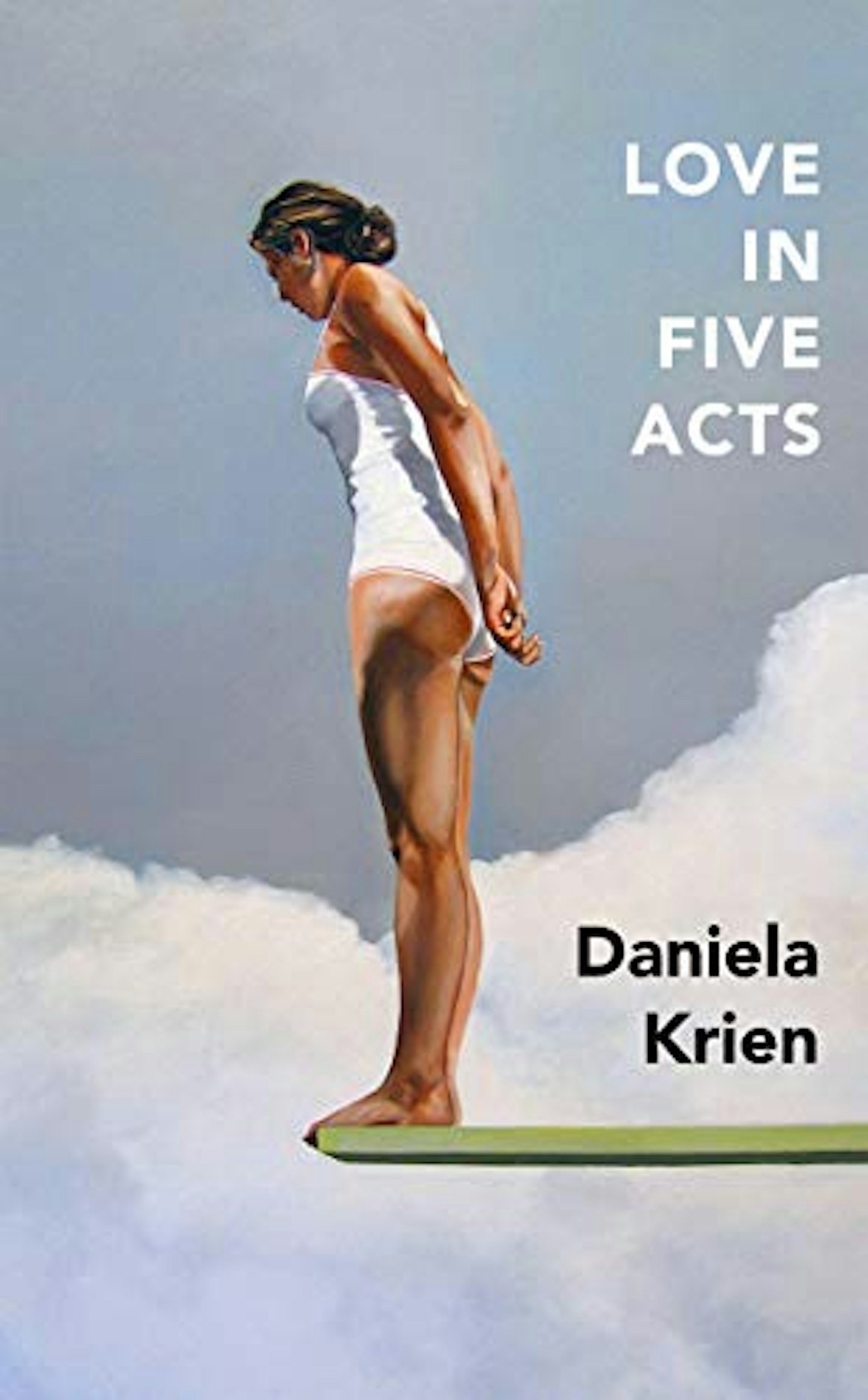 41 of 89
Love in Five Acts by Daniela Krien - Out now
Bookseller Paula has lost a child, and a husband. Where will she find her happiness? Fiercely independent Judith thinks more of horses than men, but that doesn't stop her looking for love online. Brida is a writer with no time to write, until she faces a choice between her work and her family. Abandoned by the "perfect" man, Malika struggles for recognition from her parents. Her sister Jorinde, an actor, is pregnant for a third time, but how can she provide for her family alone?Love in Five Acts explores what is left to five women when they have fulfilled their roles as wives, mothers, friends, lovers, sisters and daughters. As teenagers they experienced the fall of the Berlin Wall, but freedom brings with it another form of pressure: the pressure of choice.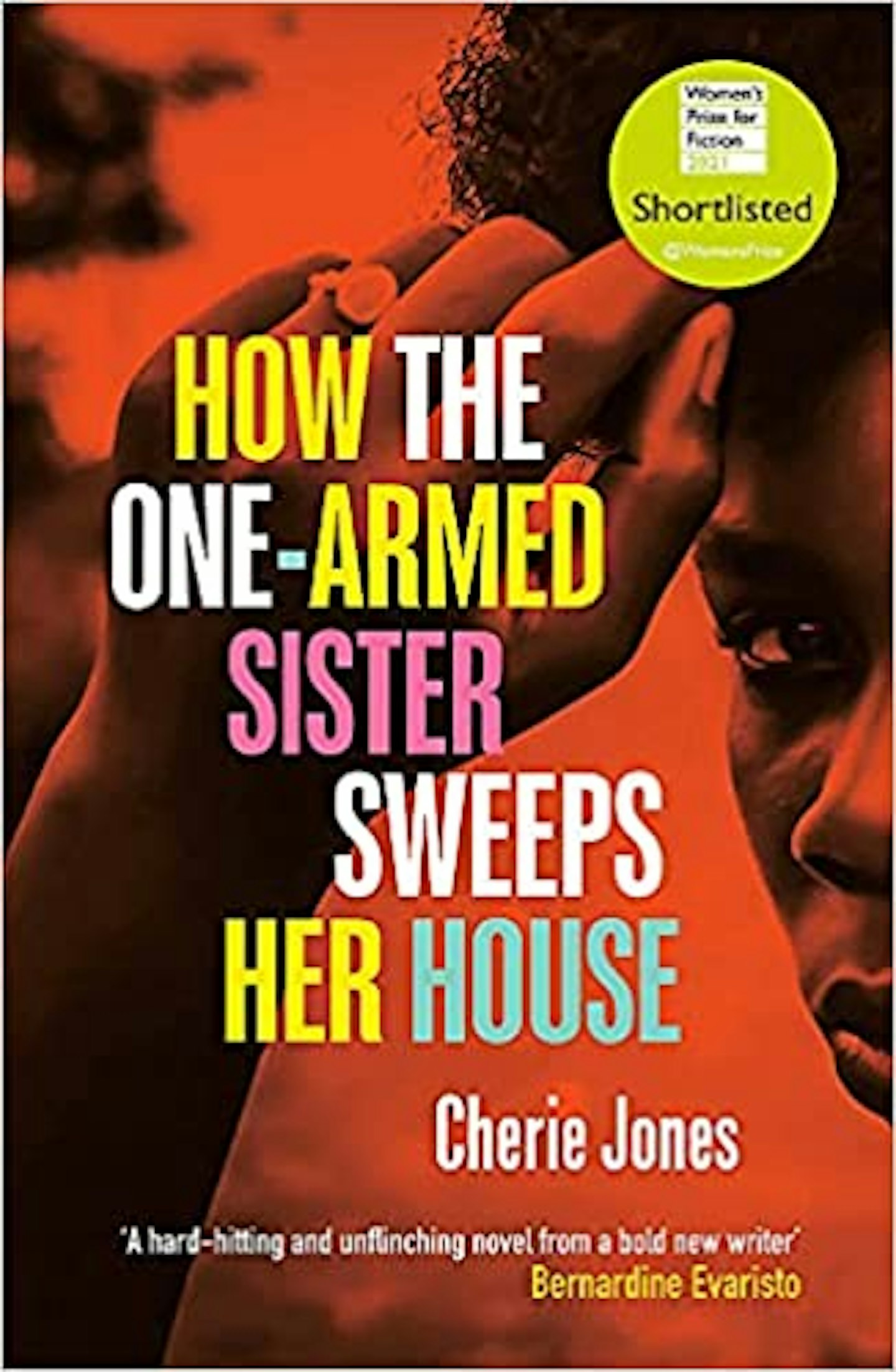 42 of 89
How the One-Armed Sister Sweeps Her House by Cherie Jones - Out now
How the One-Armed Sister Sweeps Her House is a debut novel from a brilliant Caribbean writer, set in Barbados, about four people each desperate to escape their legacy of violence in a so-called "paradise."In Baxter Beach, Barbados, moneyed ex-pats clash with the locals who often end up serving them: braiding their hair, minding their children, and selling them drugs. Lala lives on the beach with her husband, Adan, a petty criminal with endless charisma whose thwarted burglary of one of the Baxter Beach mansions sets off a chain of events with terrible consequences.A gunshot no one was meant to witness. A new mother whose baby is found lifeless on the beach. A woman torn between two worlds and incapacitated by grief. And two men driven by desperation and greed who attempt a crime that will risk their freedom - and their lives.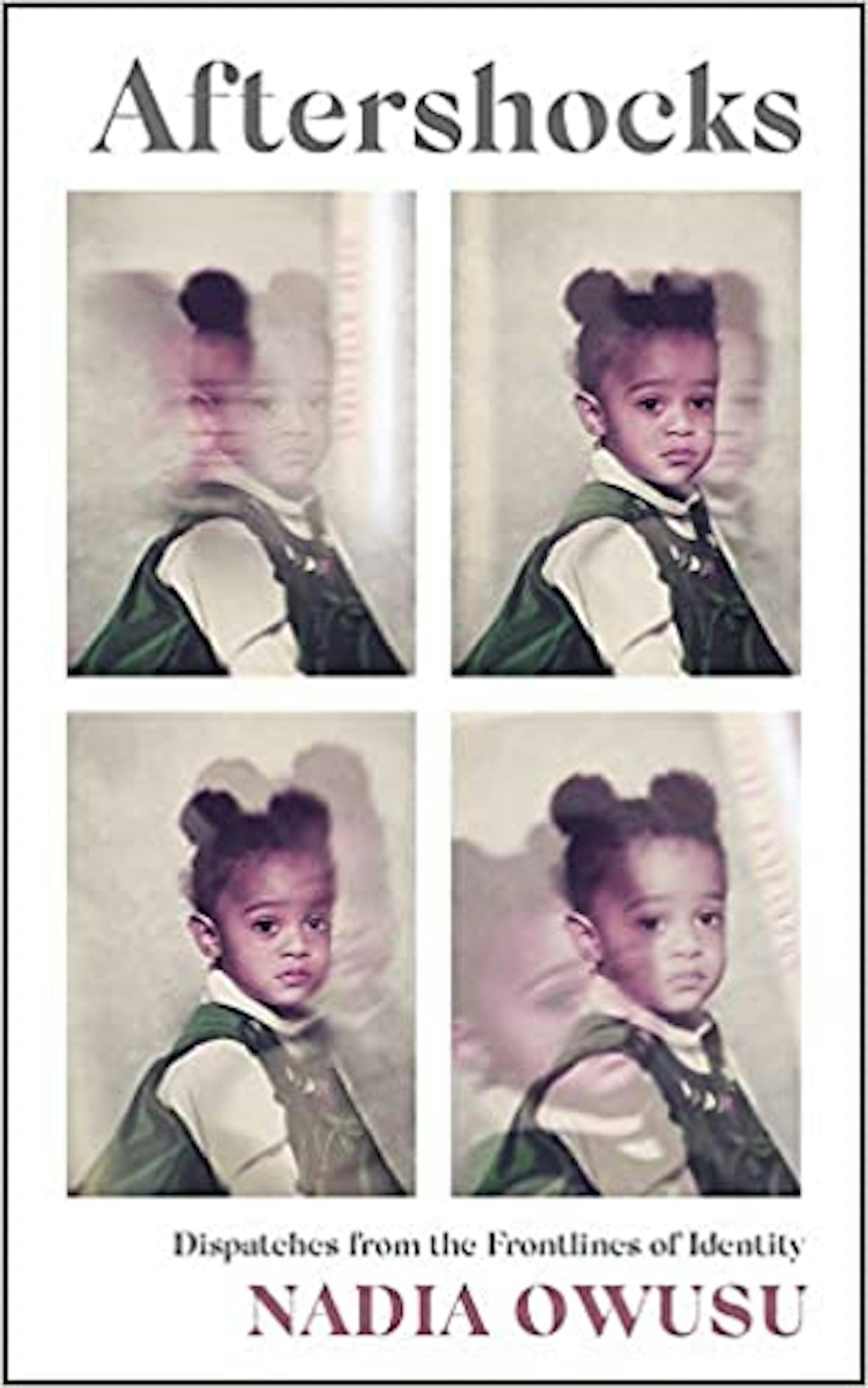 43 of 89
Aftershocks by Nadia Owusu - Out now
When Nadia Owusu was two years old her mother abandoned her and her baby sister and fled from Tanzania back to the US. When she was thirteen her beloved Ghanaian father died of cancer. She and her sister were left alone, with a stepmother they didn't like, adrift.Nadia Owusu is a woman of many languages, homelands and identities. She grew up in Rome, Dar-es-Salaam, Addis Ababa, Kumasi, Kampala and London. And for every new place there was a new language, a new identity and a new home. At times she has felt stateless, motherless and identity-less. At others, she has had multiple identities at war within her. It's no wonder she started to feel fault lines in her sense of self. It's no wonder that those fault lines eventually ruptured.Aftershocks is the account of how she hauled herself out of the wreckage. It is the intimate story behind the news of immigration and division dominating contemporary politics. Nadia Owusu's astonishingly moving and incredibly timely memoir is a nuanced portrait of globalisation from the inside in a fractured world in crisis.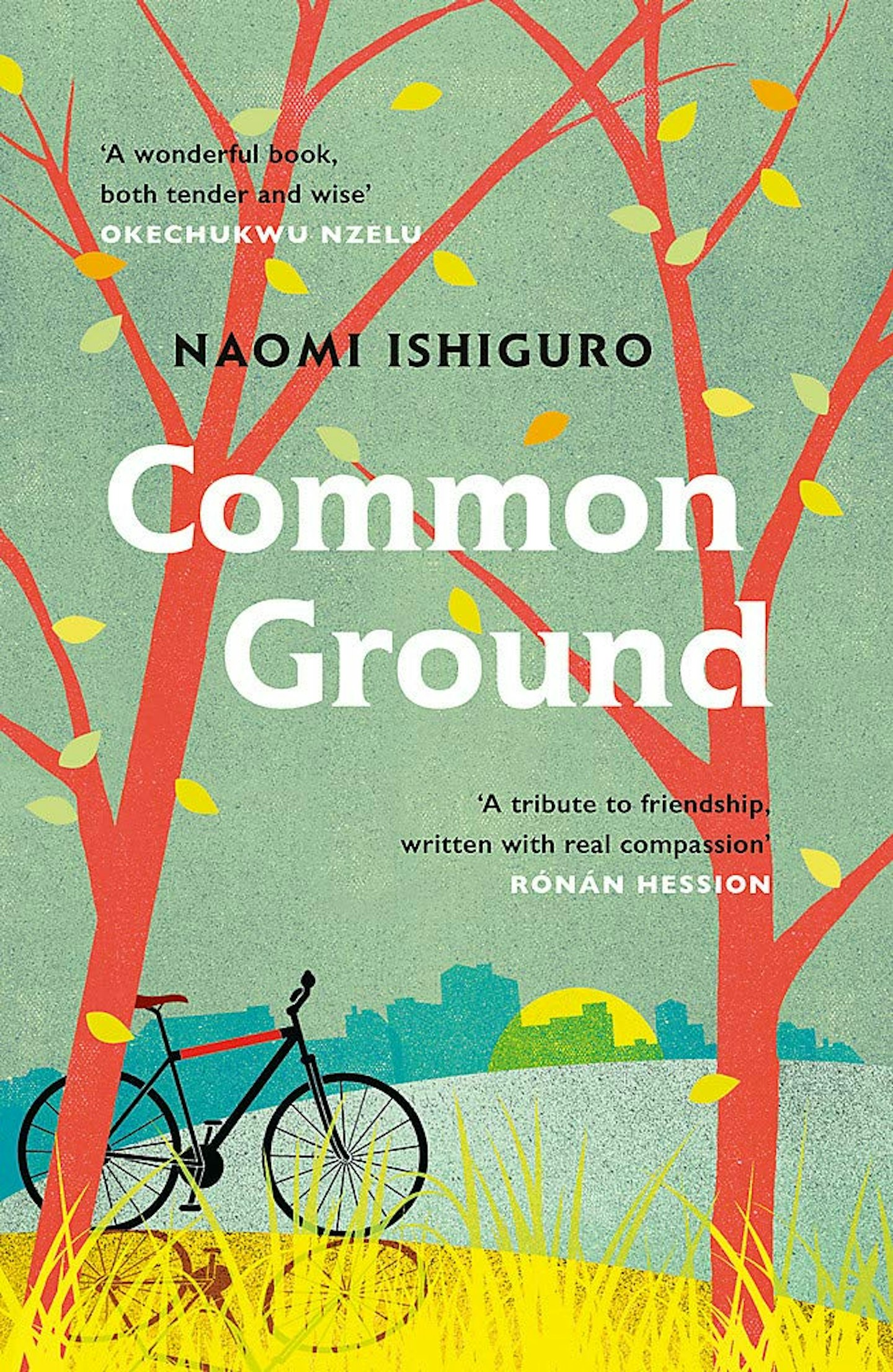 44 of 89
Common Ground by Naomi Ishiguro - Out now
From the acclaimed author of the story collection Escape Routes comes a timely, bittersweet and beautifully observed coming of age story about a friendship that defines two lives, and about the value of loyalty in a divided world.It's a lonely life for Stan, at a new school that feels more ordeal than fresh start, and at home where he and his mother struggle to break the silence after his father's death. When he encounters fearless, clever Charlie on the local common, all of that begins to change. Charlie's curiosity is infectious, and it is Charlie who teaches Stan, for the first time, to stand on his own two feet. But will their unit of two be strong enough to endure in a world that offers these boys such different prospects?The pair part ways, until their paths cross once again, as adults at a London party. Now Stan is revelling in all that the city has to offer, while Charlie seems to have hit a brick wall. He needs Stan's help, and above all his friendship, but is Stan really there for the man who once showed him the meaning of loyalty?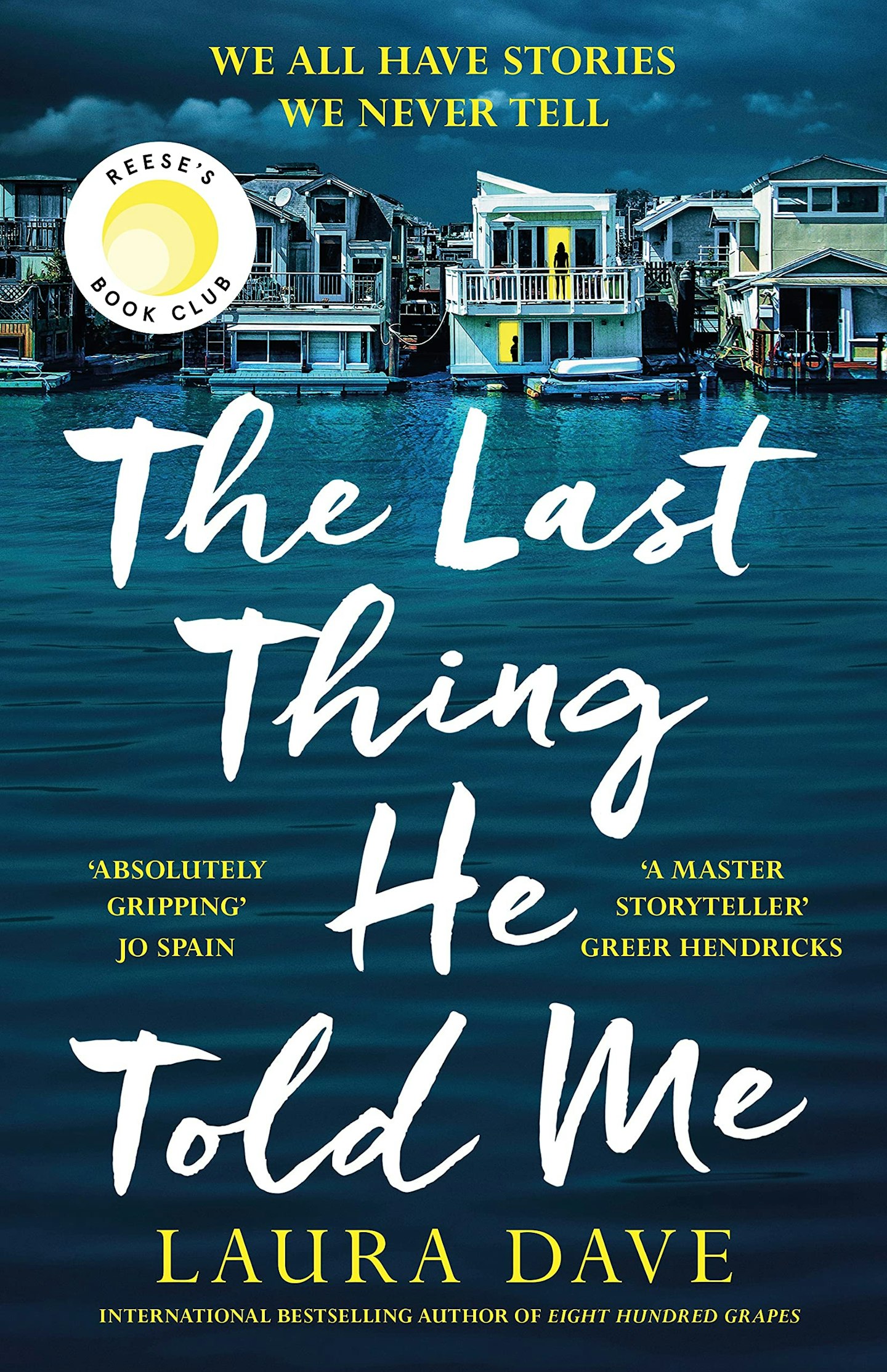 45 of 89
The Last Thing He Told Me by Laura Dave - Out now
A Reese Witherspoon book club pick - and set to be a show featuring Julia Roberts. The Last Thing He Told Me is a truly breath-taking and heart stopping read that opens with Hannah receiving a note from her husband Owen that simply reads: PROTECT HER. Hannah knows exactly who Owen needs her to protect - his sixteen-year-old daughter, Bailey, who lost her mother tragically as a child. And who wants absolutely nothing to do with her new stepmother.As her increasingly desperate calls to Owen go unanswered, his boss is arrested for fraud and the police start questioning her, Hannah realises that her husband isn't who he said he was. And that Bailey might hold the key to discovering Owen's true identity, and why he disappeared. Together they set out to discover the truth. But as they start putting together the pieces of Owen's past, they soon realise that their lives will never be the same again...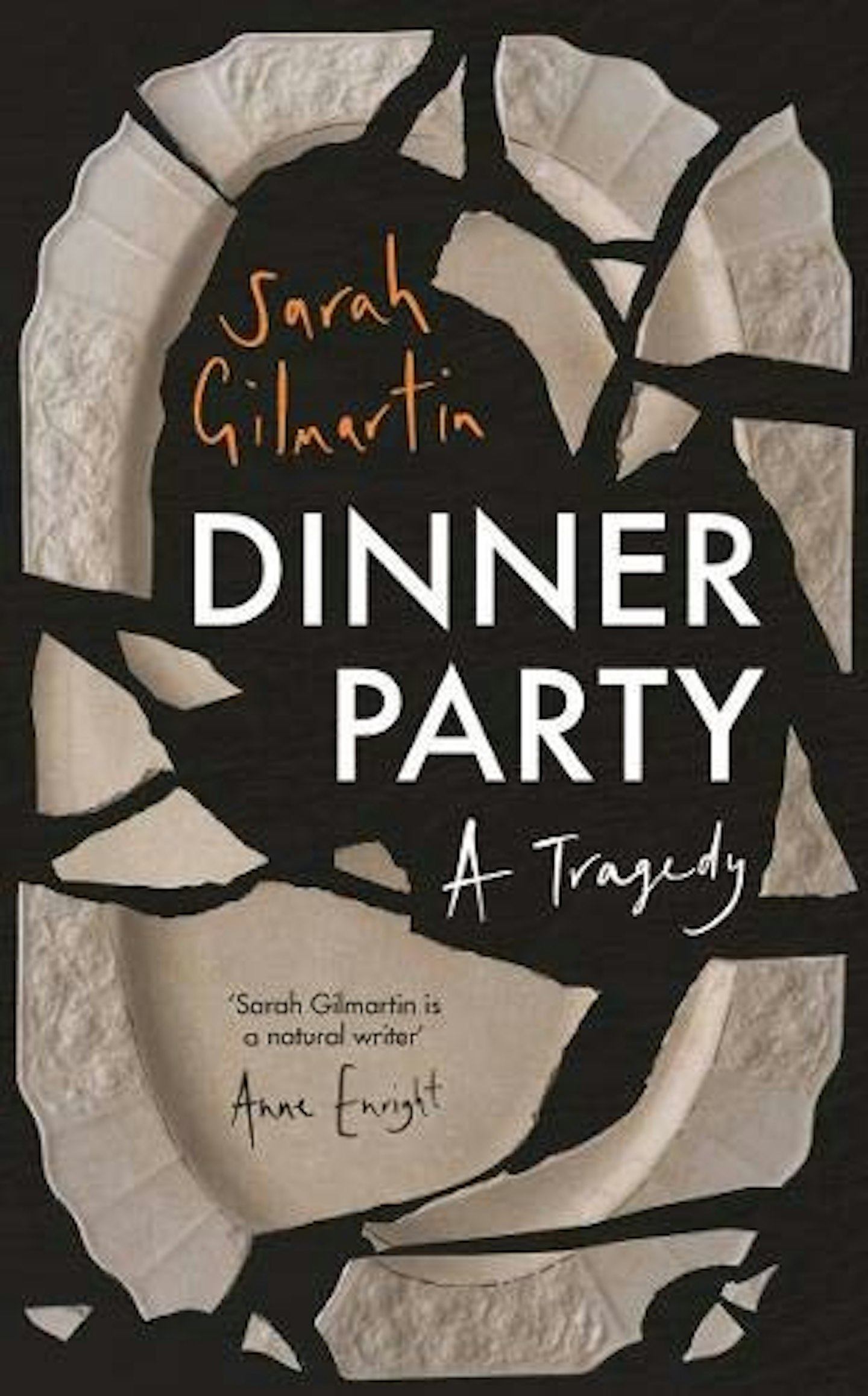 46 of 89
Dinner Party by Sarah Gilmartin - 16 September
To mark the anniversary of a death in the family, Kate meticulously plans a dinner party - from the fancy table setting to the perfect baked alaska waiting in the freezer. But by the end of the night, old tensions have flared, the guests are gone, and Kate is spinning out of control.Set between from the 1990s and the present day, from Carlow to Dublin, the family farmhouse to Trinity College,​ Dinner Party​ is a beautifully observed, dark and twisty novel that thrillingly unravels into family secrets and tragedy.Haunting and unforgettable, it explores how the past informs the present, the inevitability of childhood damage resurfacing in later life - and yet how, despite everything, we can't help returning home.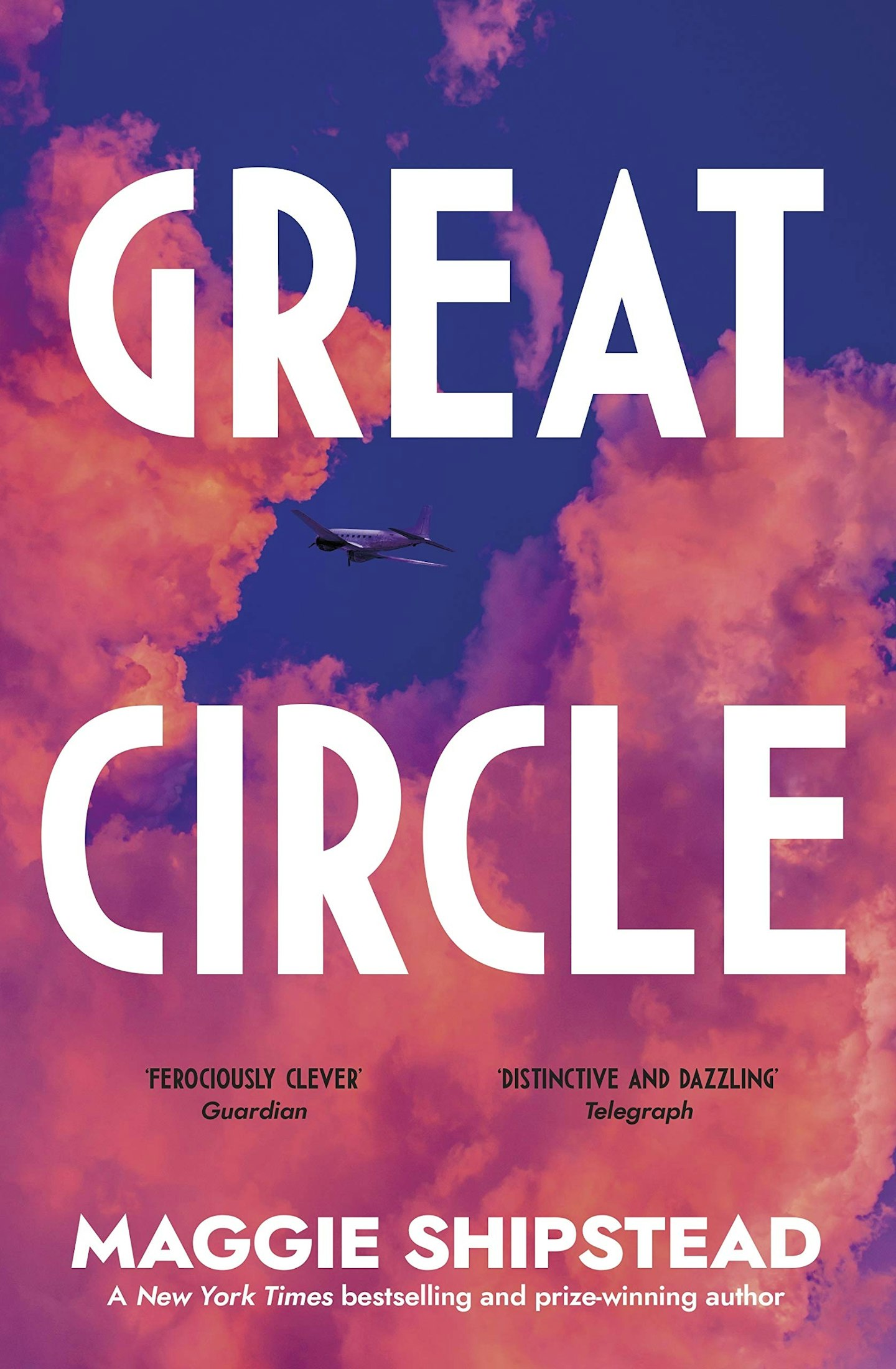 47 of 89
Great Circle by Maggie Shipstead - Out now
Great Circle is an enthralling drama of struggle and submission, scale and intimacy, of lives lived on the edge – and of two defiant women in search of an undefinable freedom, whatever the cost. Shipstead has delivered an epic of extraordinary depth and beauty that marks her as one of the greatest storytellers of our time.Wild-hearted Marian Graves is determined to eschew her traumatic upbringing, and take to the skies as one of the pioneer female aviators to attempt an exceedingly dangerous flight around the world. Decades later, Hadley Baxter, disgraced Hollywood starlet, lands an unexpected coup when she is asked to play Marian in a film about her life. But the lives and fates of these two very different women are inextricably linked in unpredictable ways, and with devastating consequences…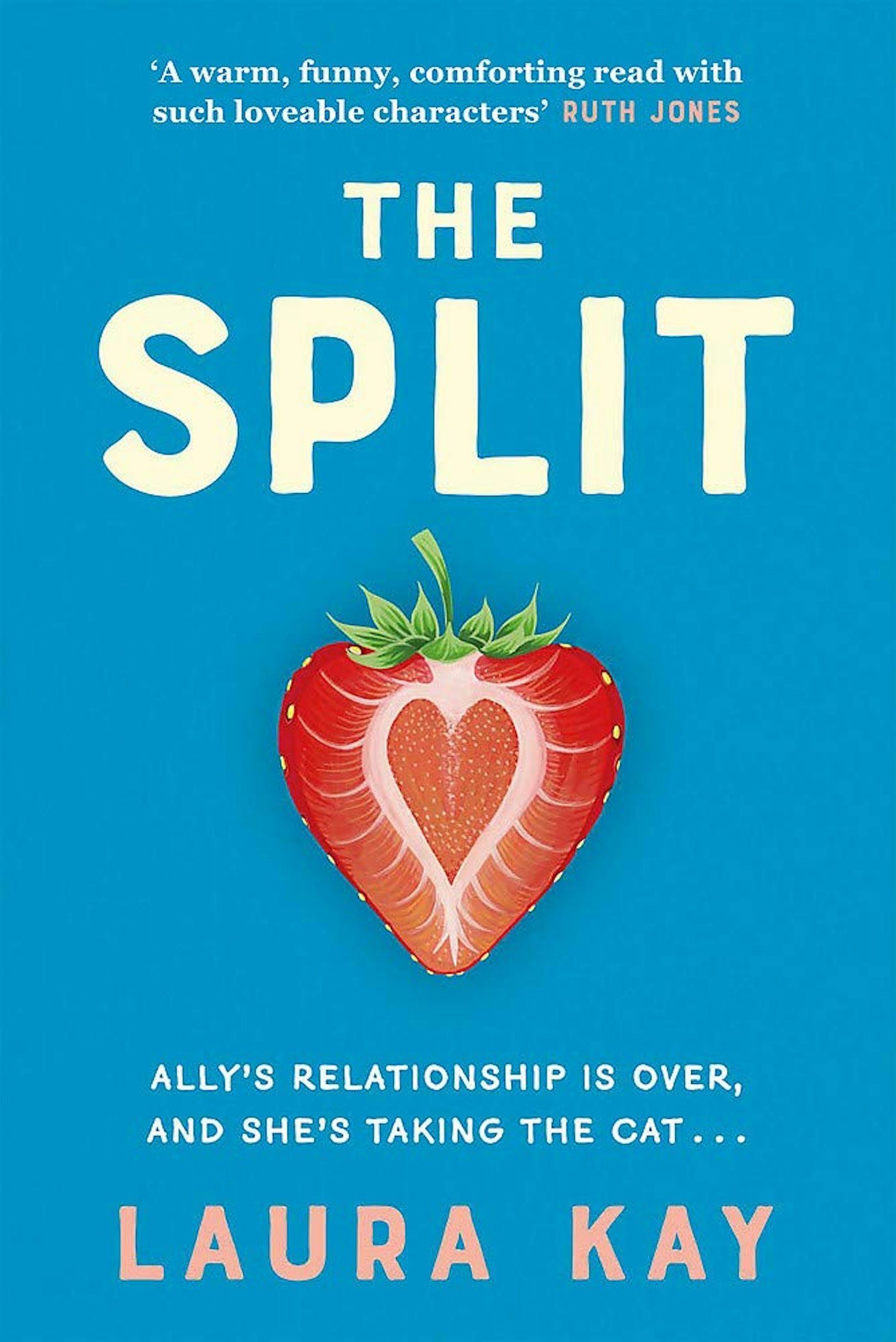 48 of 89
The Split by Laura Kay - Out now
Brutally dumped by her girlfriend, Ally is homeless, friendless and jobless... but at least she has Malcolm. Wounded and betrayed, Ally has made off with the one thing she thinks might soothe the pain: Emily's cat. After a long train journey she arrives home to her dad in Sheffield, ready to fold herself up in her duvet and remain on the sofa for the foreseeable. Her dad has other ideas. A phone call later, and Ally is reunited with her first ever beard and friend of old, Jeremy. He too is broken-hearted and living at home again.In an inspired effort to hold each other up, the pair decide to sign up for the local half marathon in a bid to impress their exes with their commitment and athleticism. Given neither of them can run, they enlist the support of athletic, not to mention beautiful, Jo. But will she have them running for the hills... or will their ridiculous plan pay off...?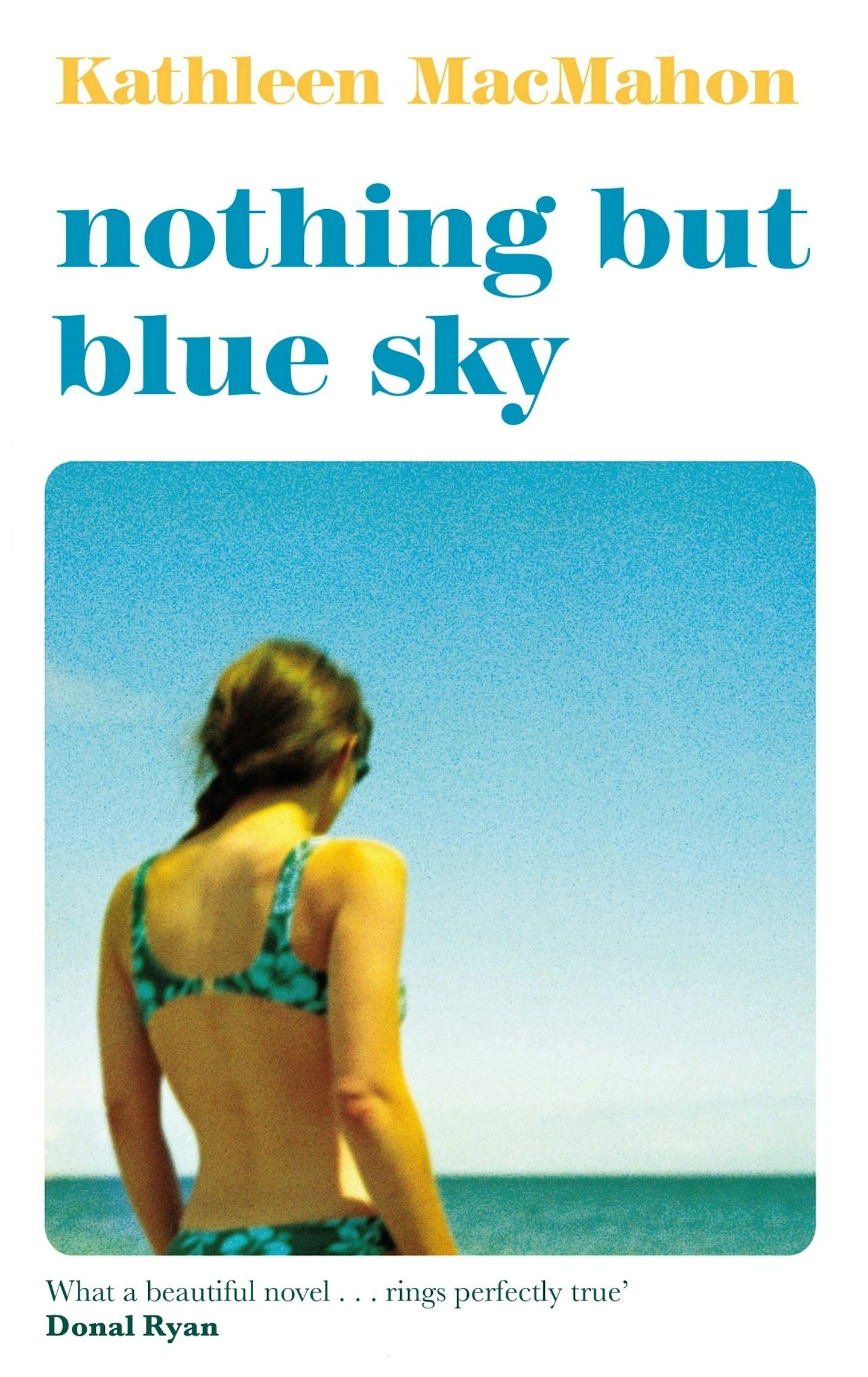 49 of 89
Nothing But Blue Sky by Kathleen MacMahon - Out now
Nothing But Blue Sky is a precise and tender story of love in marriage - a gripping examination of what binds couples together and of what keeps them apart.Is there such a thing as a perfect marriage? David thought so. But when his wife Mary Rose dies suddenly he has to think again. Figuring out who Mary Rose really was and the secrets that she kept - some of these hidden in plain sight - makes David wonder if he really knew her. Did he even know himself?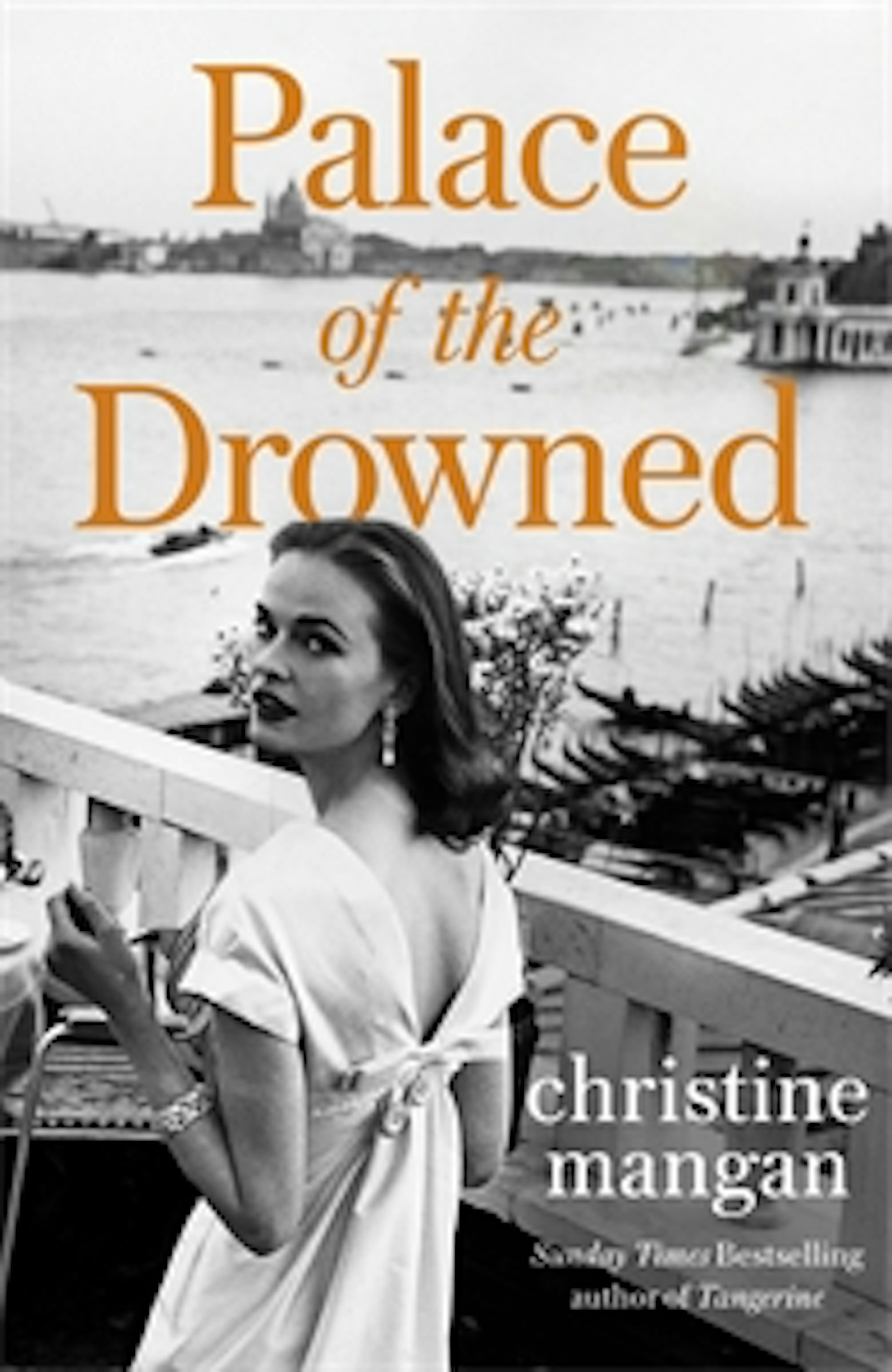 50 of 89
Palace of the Drowned by Christine Mangan - 3 June
The 'taut and mesmerizing follow up to Tangerine'. In Venice, Frances Croy is working to leave the previous year behind: another novel published to little success, a scathing review she can't quite manage to forget, and, most of all, the real reason behind her self-imposed exile from London: the incident at the Savoy.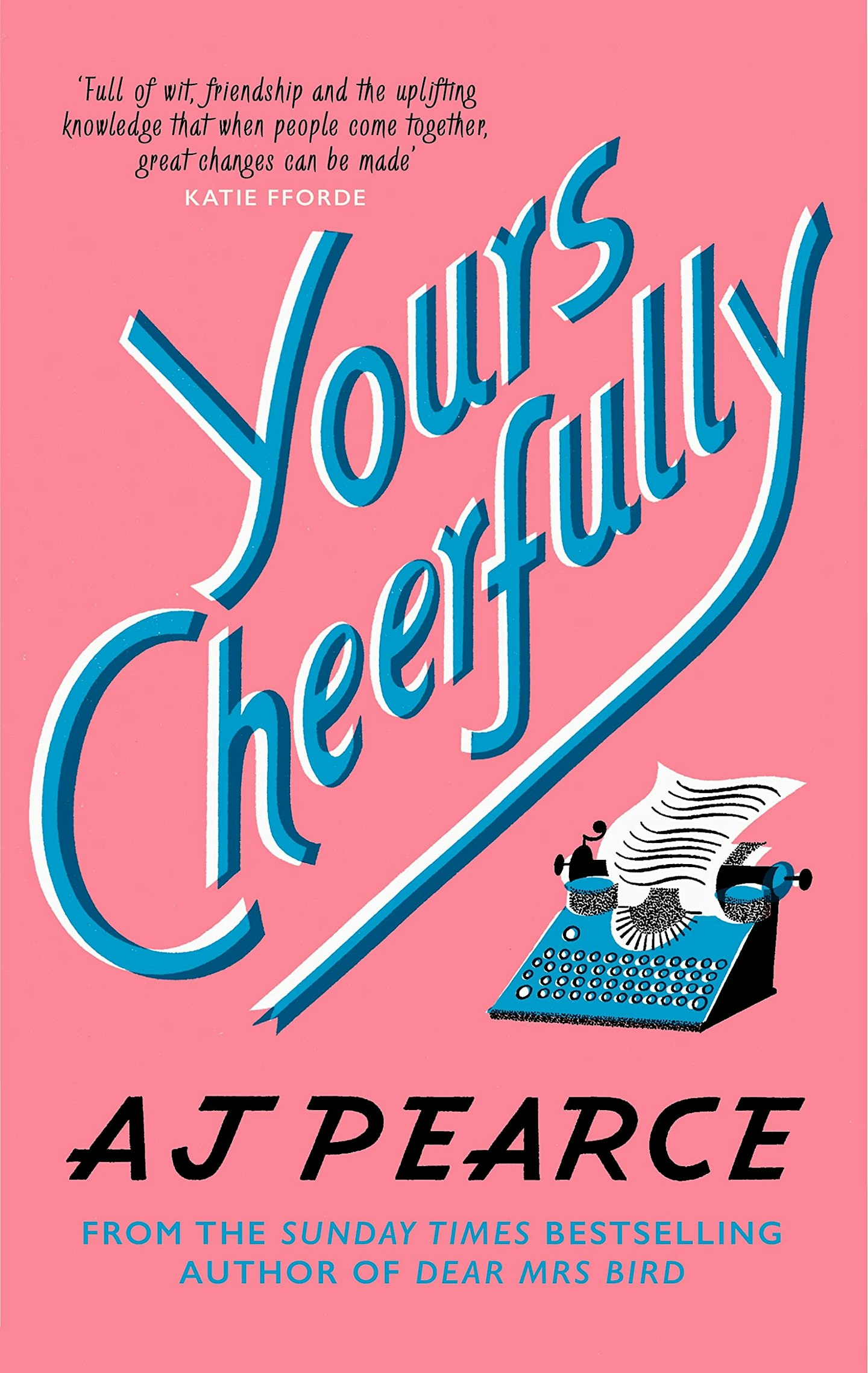 51 of 89
Yours Cheerfully by AJ Pearce - 24 June
A sequel to A.J. Pearce's best-selling debut Dear Mrs Bird. A delightful and poignant story of courage, friendship and love on the Home Front at the height of World War II, and every bit as funny, heartwarming, and touching as Dear Mrs Bird, Yours Cheerfully is a celebration of friendship, a tribute to the strength of women and the importance of lifting each other up, even in the most challenging times.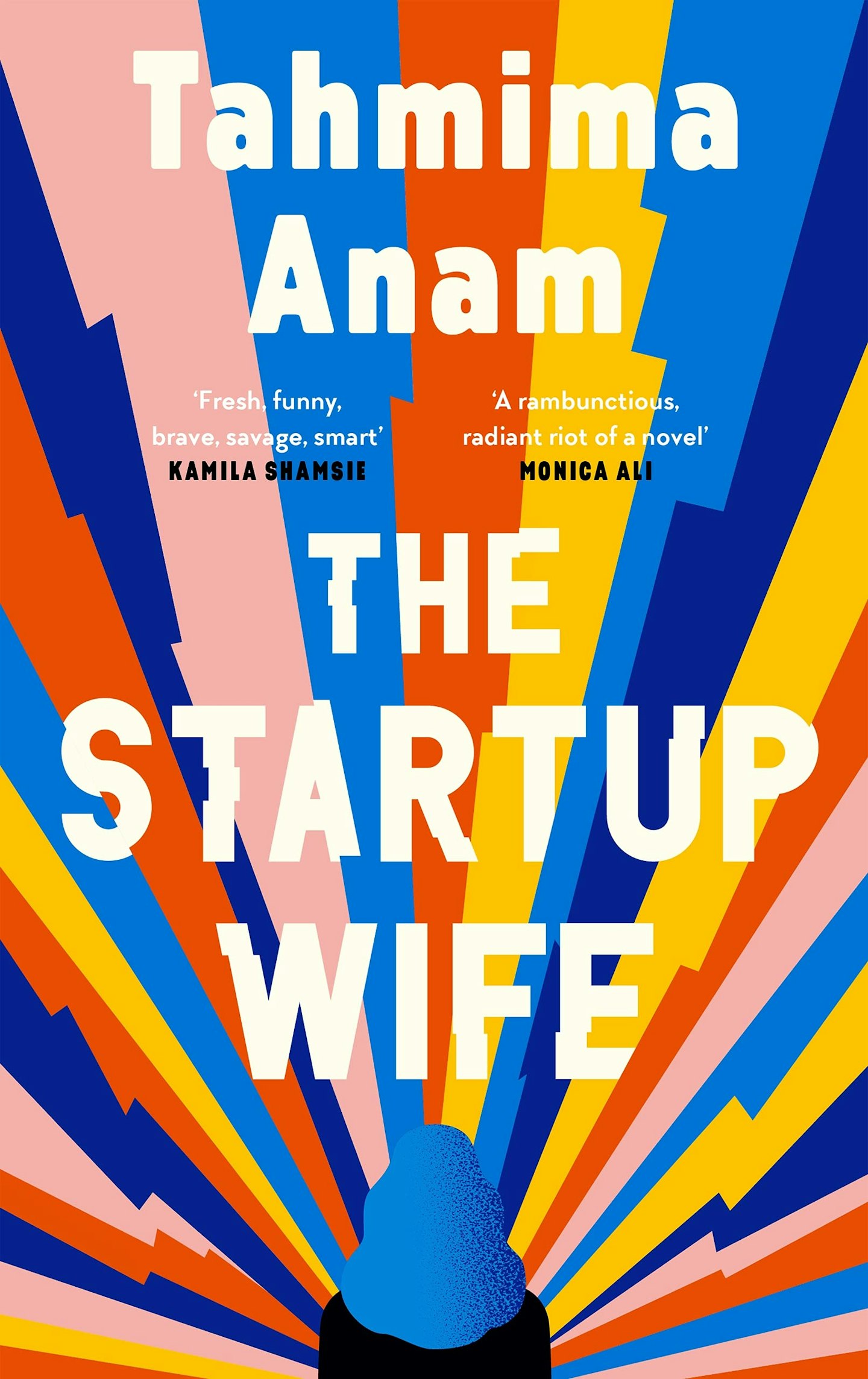 52 of 89
The Startup Wife by Tahmima Anam
Halfway through her PhD and already dreaming of running her own lab, computer scientist Asha has her future all mapped out. Then a chance meeting and whirlwind romance with her old high-school crush, Cyrus, changes everything.Dreaming big, they come up with a revolutionary idea: to build a social networking app that could bring meaning to millions of lives. While Asha creates an ingenious algorithm, Cyrus' charismatic appeal throws him into the spotlight.When the app explodes into the next big thing, Asha should be happy, shouldn't she? But why are decisions being made without her? Why does she feel invisible in the boardroom of her own company?
53 of 89
The Rising Tide by Sam Lloyd - 8 July
Lucy has everything she could wish for: a beautiful home high on the clifftops above the Devon coast, a devoted husband and two beloved children. One morning, time stops. Their family yacht is recovered, abandoned far out at sea. Lucy's husband is nowhere to be found and as the seconds tick by, she begins to wonder - what if he was the one who took the boat? As a once-in-a-generation storm frustrates the rescue operation, Lucy pieces together what happened onboard. And then she makes a fresh discovery. One that plunges her into a nightmare more shocking than any she could ever have imagined…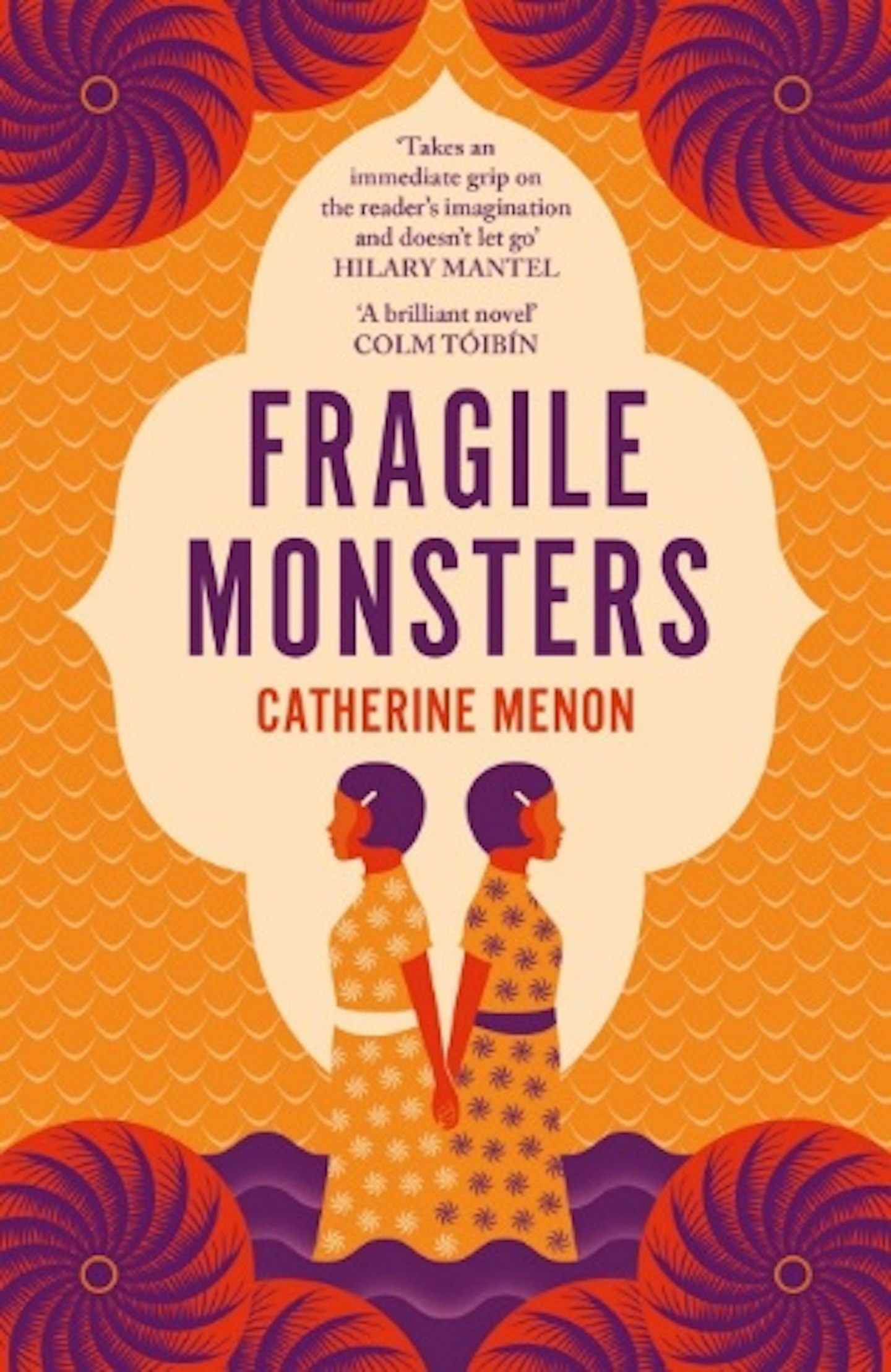 54 of 89
Fragile Monsters by Catherine Menon - Out now
In her stunning debut novel Catherine Menon traces one family's story from 1920 to the present, unravelling a thrilling tale of love, betrayal and redemption against the backdrop of natural disasters and fallen empires. Written in vivid technicolour, with an electric daughter-grandmother relationship at its heart, Fragile Monsters explores what happens when secrets fester through the generations.As they will learn, in a place ravaged by floods, it is only a matter of time before the bones of the past emerge.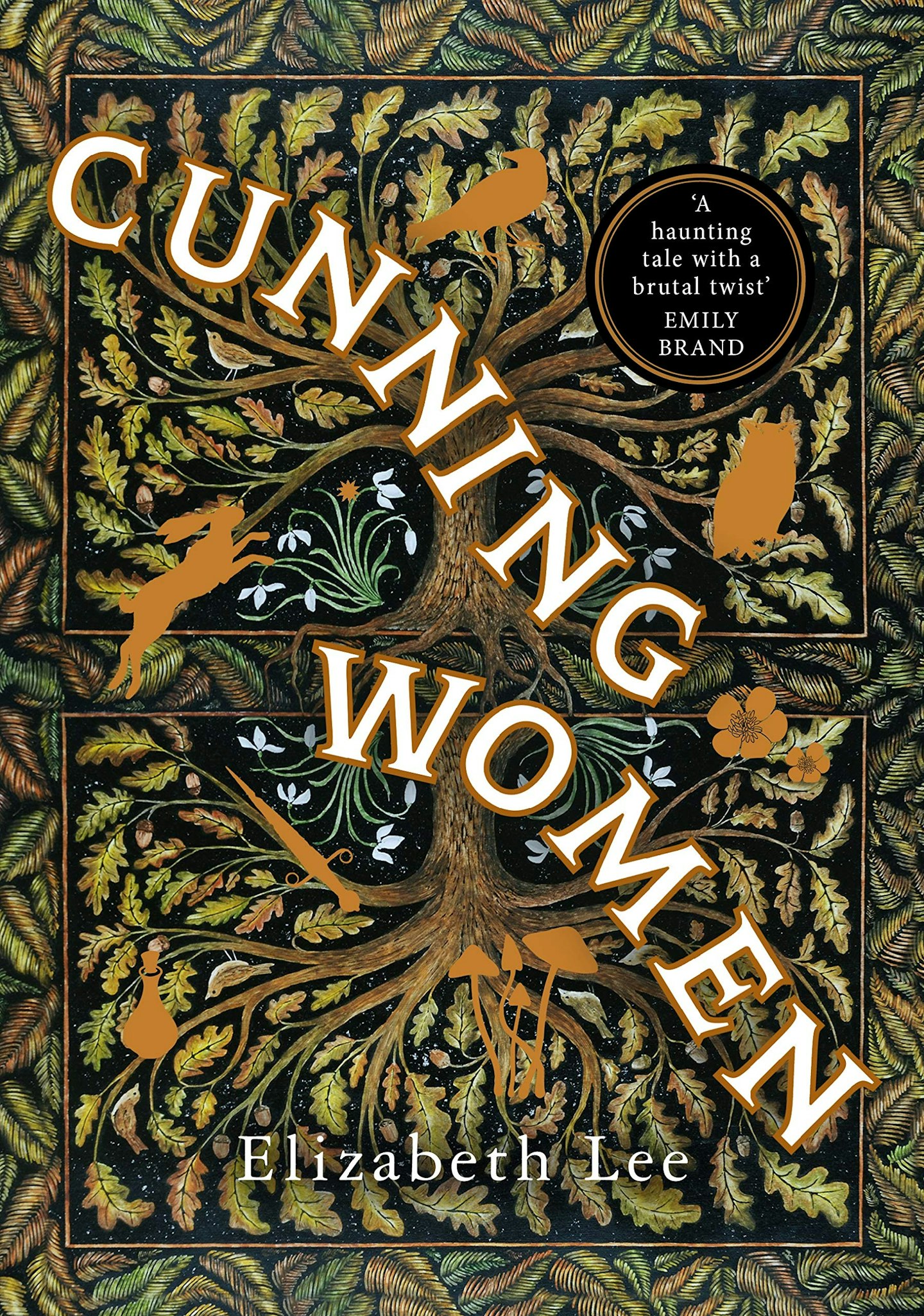 55 of 89
Cunning Women by Elizabeth Lee - Out now
Cunning Women is an addictive novel from a magnetic new voice in historical fiction, sure to be loved by fans of The Essex Serpent, The Binding, and The Mercies.Set in Lancashire in 1620s as the Pendle witch trials rage, this is the enthralling story of the Haworths, a family of healers, secret keepers, and 'cunning women' who are viewed with much suspicion by their community. Elizabeth lee has conjured an engrossing tale of young love and a shattering story of the intolerance that reigned during the long shadow of the Witch Trials.
56 of 89
Another Life by Jodie Chapman - Out now
Another Life - a truly great novel about first loves, and how all relationships - whether between families, between friends or between lovers - deepen and change over the years. A novel in which David Nicholls' Sweet Sorrow meets Normal People, crossed with the real-life divided loyalties of Educated.Nick and Anna work the same summer job at their local cinema. Anna is mysterious, beautiful, and from a very different world to Nick. She's grown up preparing for the end of days, in a tightly-controlled existence where Christmas, getting drunk and sex before marriage are all off-limits. So when Nick comes into her life, Anna falls passionately in love. Their shared world burns with poetry and music, cigarettes and conversation - hints of the people they hope to become.But Anna, on the cusp of adulthood, is afraid to give up everything she's ever believed in, and everyone she's ever loved. She walks away, and Nick doesn't stop her.Years later, a tragedy draws Anna back into Nick's life. But rekindling their relationship leaves Anna and Nick facing a terrible choice between a love that's endured decades, and the promises they've made to others along the way.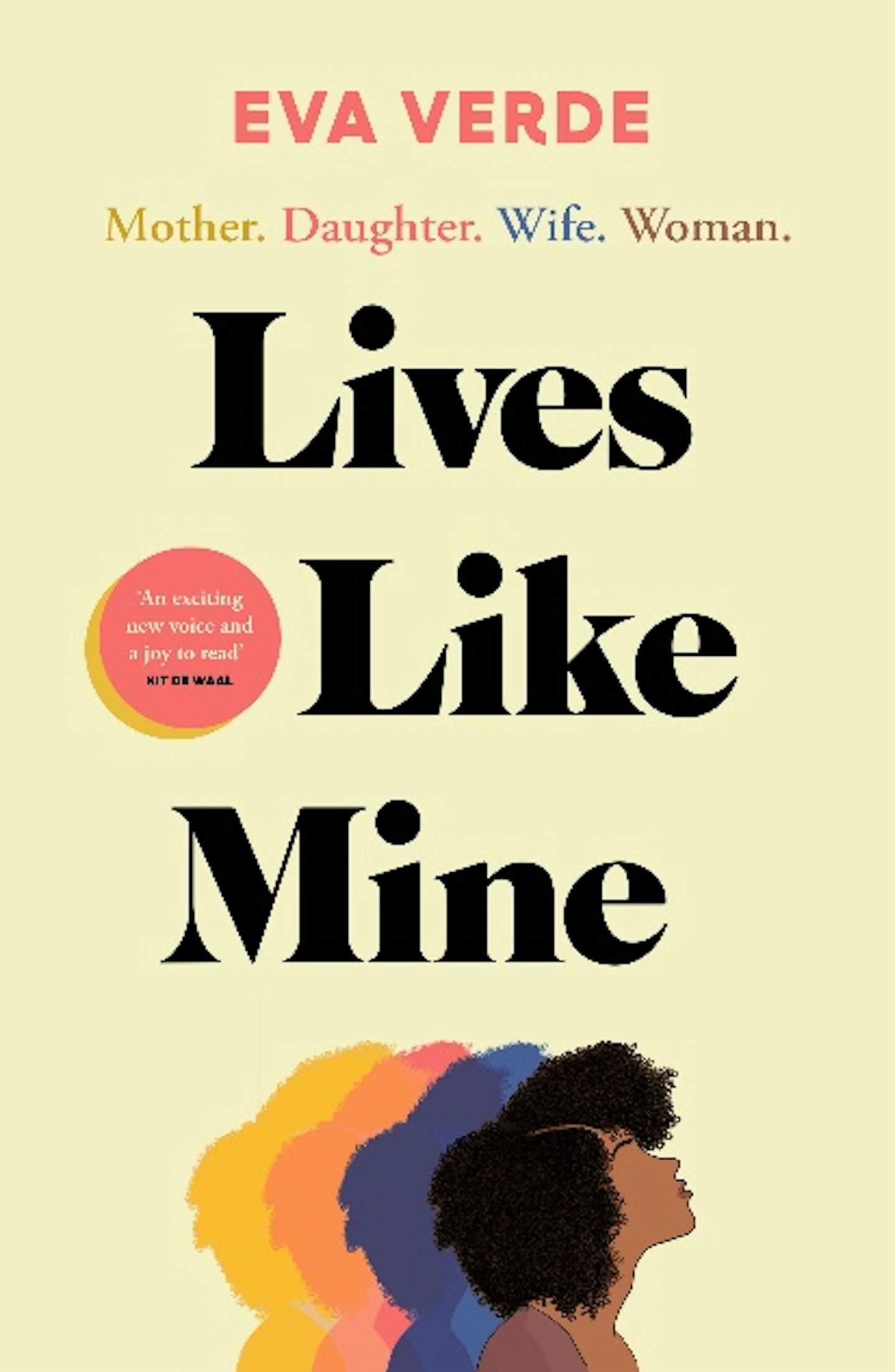 57 of 89
Lives Like Mine by Eva Verde - 10 June
Meet Monica, the flawed heroine at the heart of Lives Like Mine. With her three children in school, Monica finds herself wondering if this is all there is. Despite all the effort and the smiles, in the mirror she sees a woman hollowed out from putting everyone else first, tolerating her in-laws' intolerance, and wondering if she has a right to complain when she's living the life that she has created for herself.Then along comes Joe, a catalyst for change in the guise of a flirtatious parent on the school run. Though the sudden spark of their affair is hedonistic and oh so cathartic, Joe soon offers a friendship that shows Monica how to resurrect and honour the parts of her identity that she has long suppressed. He is able to do for Monica what Dan has never managed to, enabling her both to face up to a past of guilty secrets and family estrangements, and to redefine her future.
58 of 89
The Islanders by S.V. Leonard - Out now
Her dream escape is about to become a nightmare...Kimberley King has spent the last five years trying to outrun the reason she left the police force. Her life is a mess and she's desperate for change. So when she is randomly selected for the new series of the hit show ​LoveWrecked​, she can't pass up the chance to win the £100,000 prize. All Kimberley needs to do is couple up with one of her fellow contestants, win the infamous ​LoveWrecked challenges, and she will have enough cash for a fresh start.But the island isn't the paradise she was promised and within hours, one of the contestants is dead. Then the announcement comes: one of the islanders is a murderer and Kimberley must find out who, live on television. For every hour it takes her, one more person will die.The game is rigged, everyone is hiding secrets and time is running out...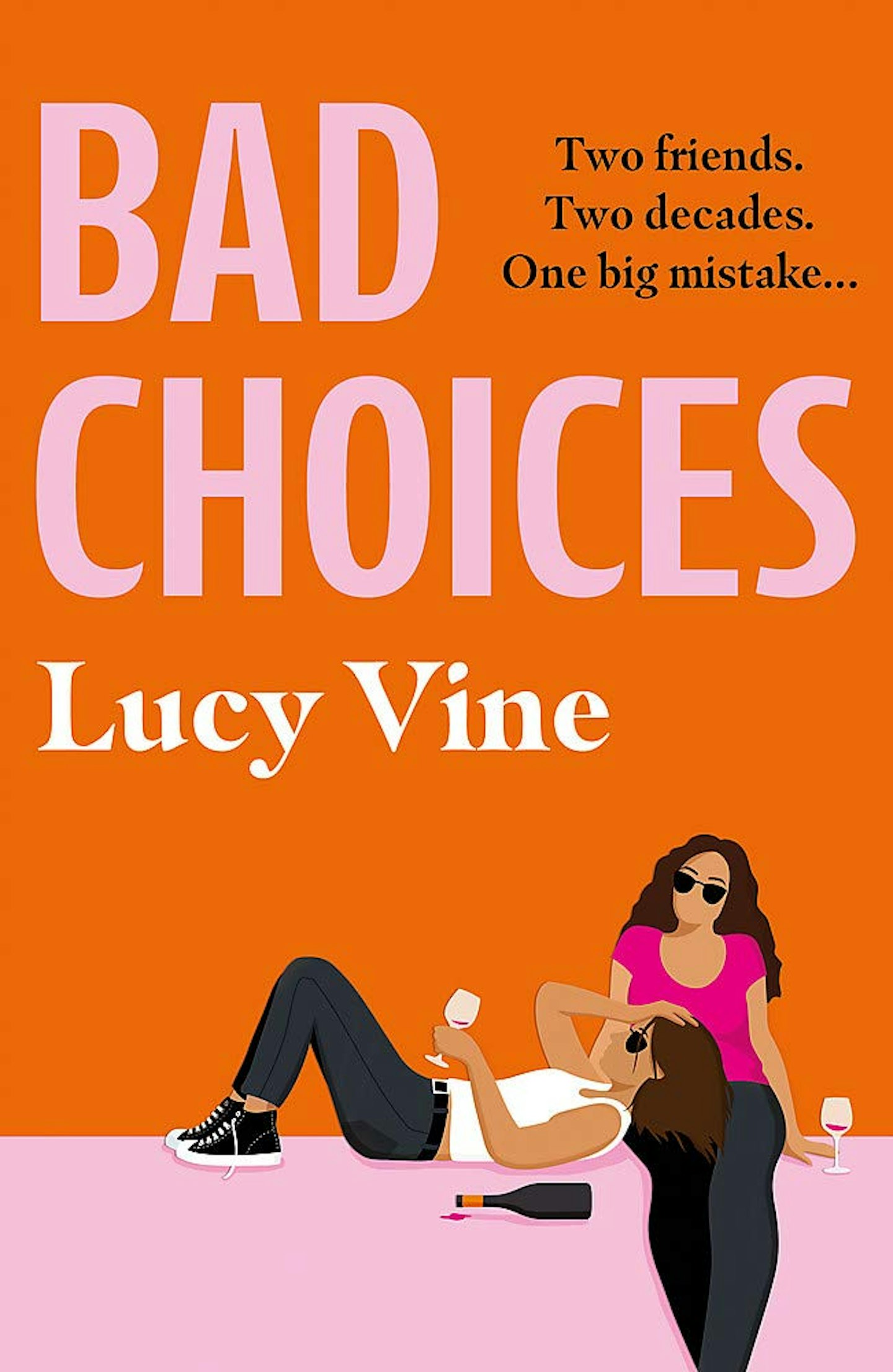 59 of 89
Bad Choices by Lucy Vine - 10 June
One big mistake...Nat and Zoe have always shared everything.Hopeless crushes, emergency tampons, messy sex stories, work triumphs, those days where you can't stop crying in the loos, those days where you can't stop dancing on the bar. They even share the same birthday, FFS. The struggle is real, but they'll always have each other.Except best friends forever is a hard promise to keep...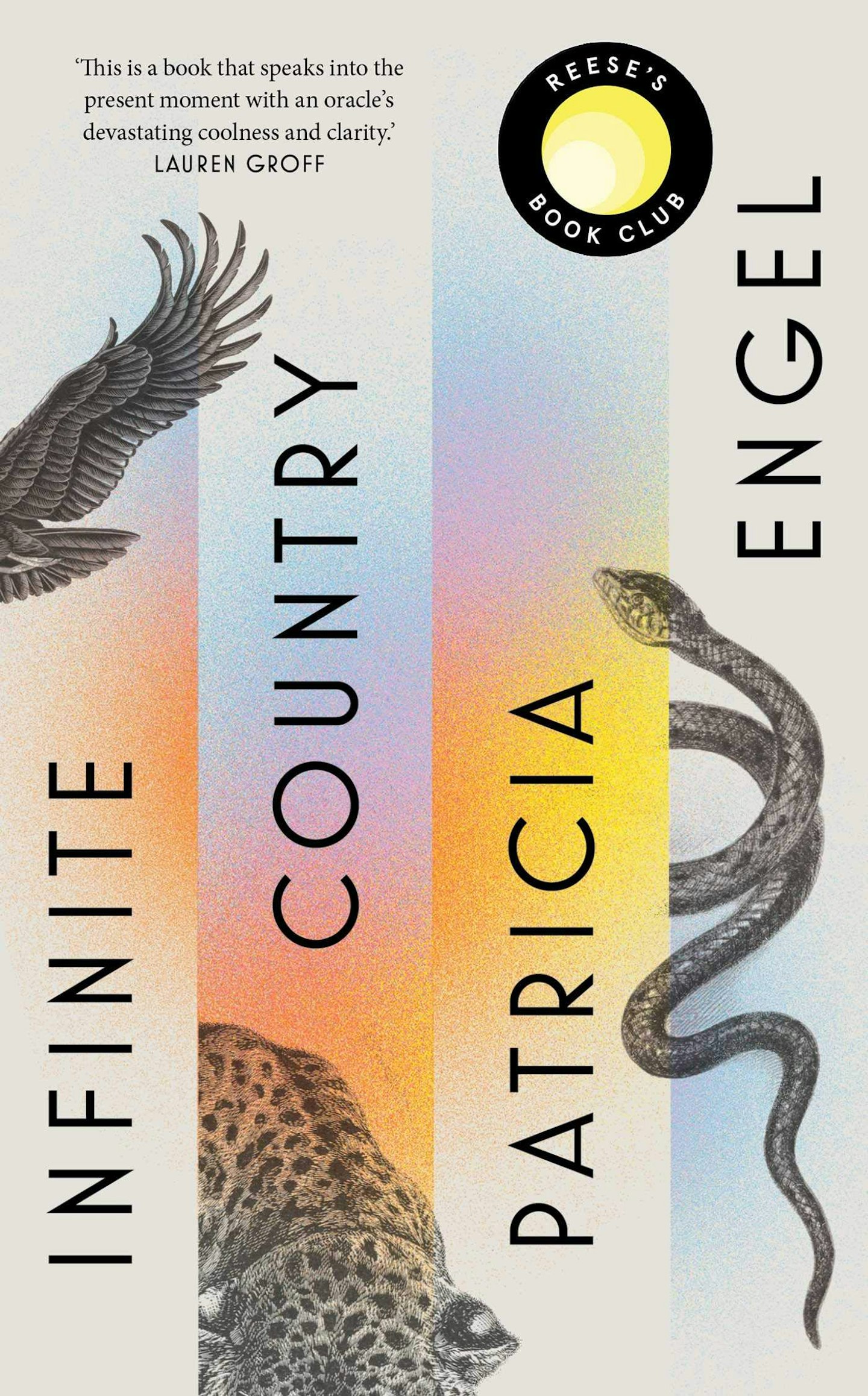 60 of 89
Infinite Country by Patricia Engel - 27 May
"I often wonder if we are living the wrong life in the wrong country."Talia is being held at a correctional facility for adolescent girls in the forested mountains of Colombia after committing an impulsive act of violence that may or may not have been warranted. She urgently needs to get out and get back home to Bogotá, where her father and a plane ticket to the United States are waiting for her. If she misses her flight, she might also miss her chance to finally be reunited with her family in the north.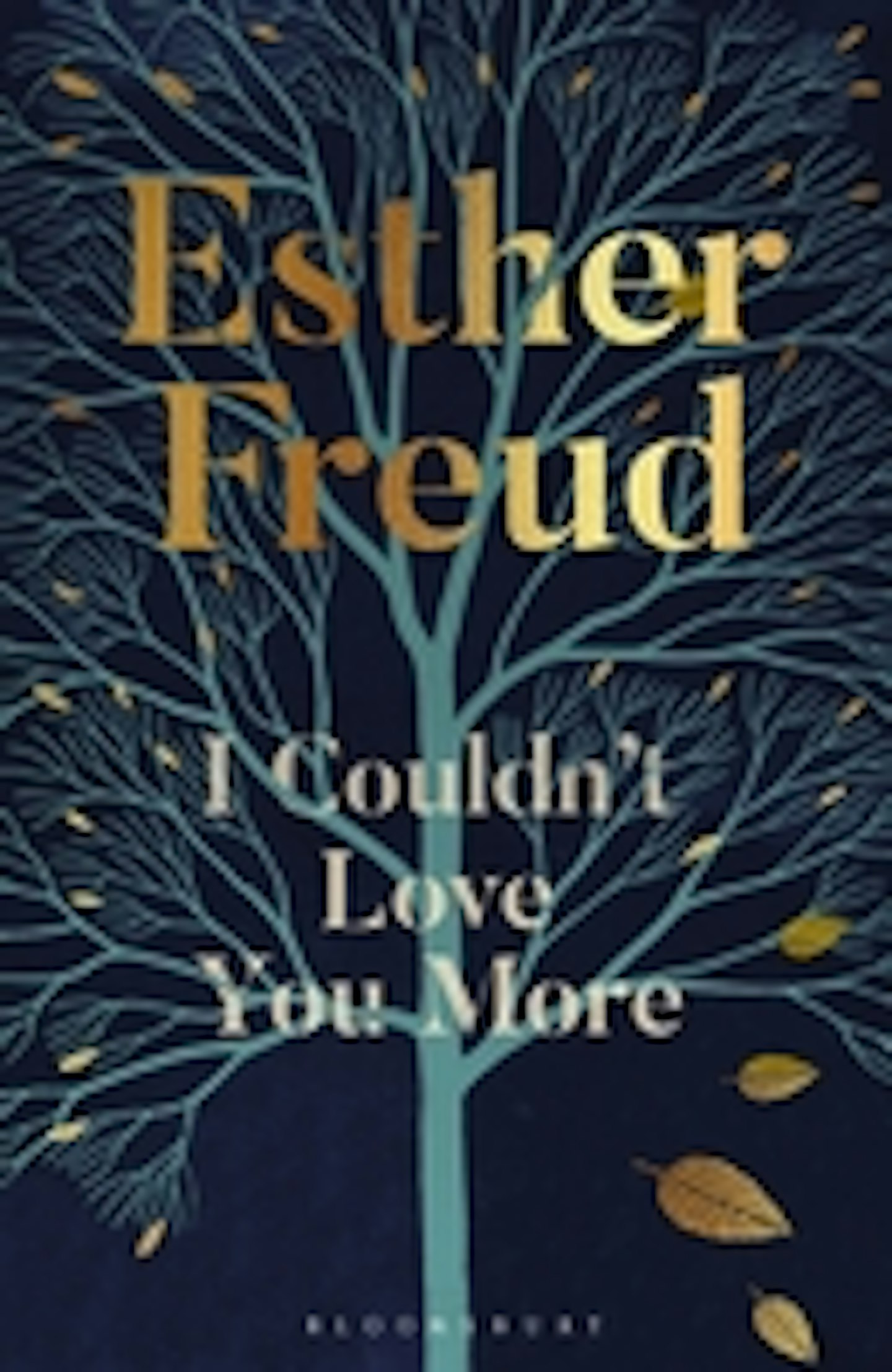 61 of 89
I Couldn't Love You More by Esther Freud - 27 May
Rosaleen is still a teenager, in the early Sixties, when she meets the famous sculptor Felix Lichtman. Felix is dangerous, bohemian, everything she dreamed of in the cold nights at her Catholic boarding school. And at first their life together is glitteringly romantic. But it's not long before Rosaleen finds herself fearfully alone. She seeks help from the only source she knows, the local priest, and is directed across the sea to Ireland on a journey that will seal her fate.Kate lives in Nineties London, stumbling through her unhappy marriage. Close to breaking point, she sets off on a journey of her own, not knowing what she hopes to find.Aoife sits at her husband's bedside as he lies dying, and tells him the story of their marriage. But there is a crucial part of the story missing and time is running out. Aoife needs to know: what became of Rosaleen?Spanning three generations of women, I Couldn't Love You More is an unforgettable novel about love, motherhood, secrets and betrayal – and how only the truth can set us free.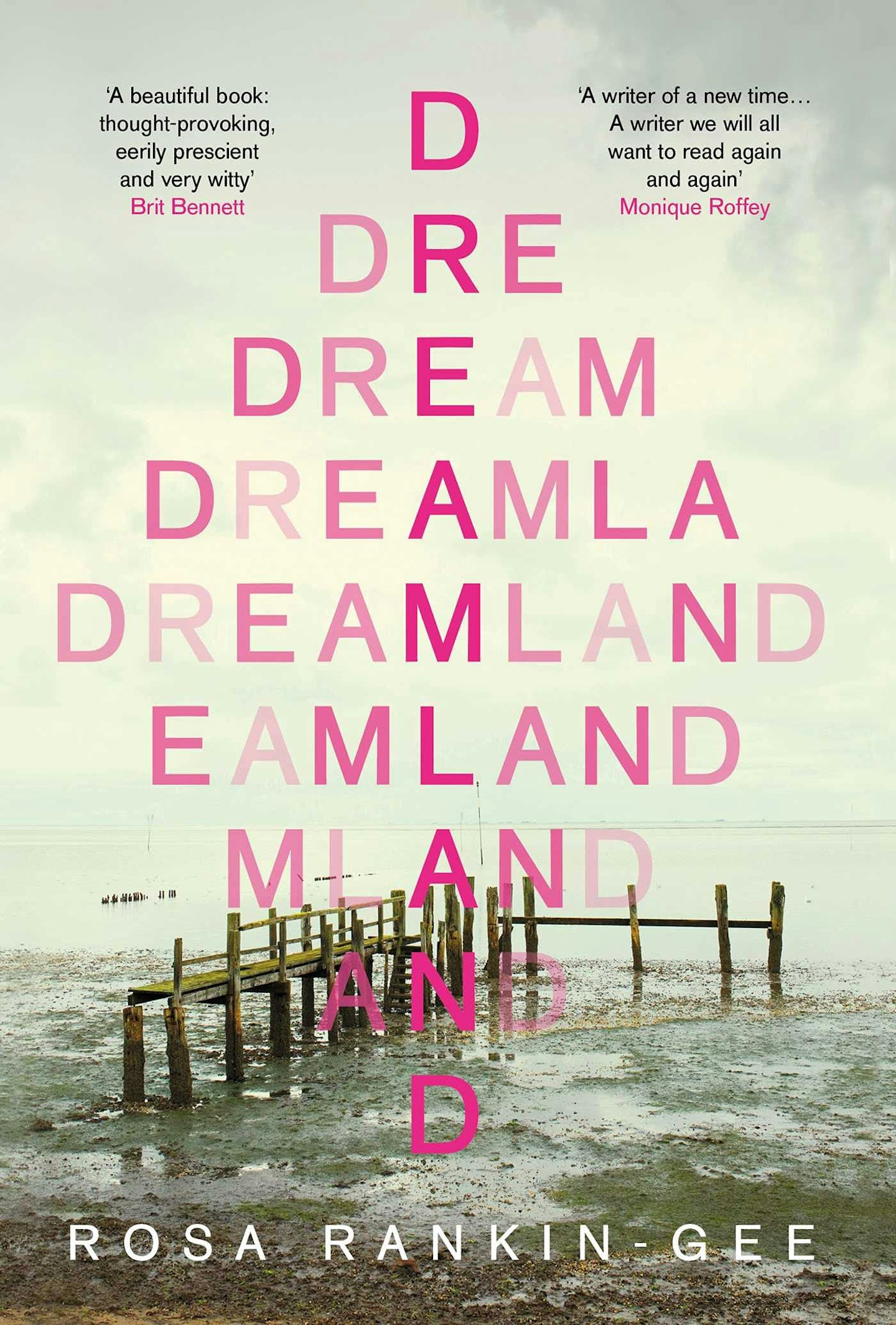 62 of 89
Dreamland by Rosa Rankin-Gee - Out now
Dreamland is set in a near-future Margate where soaring temperatures and rising sea levels has forced those who can to move inland. It follows a teenage girl, Chance, after her family (who previously lived in state-funded emergency housing in London) are given a cash grant to relocate to the derelict seaside resort. In their new town, challenges swiftly mount – Chance finds herself coming of age and falling in love at a time when class divides are deepening and social rules are fading dangerously fast.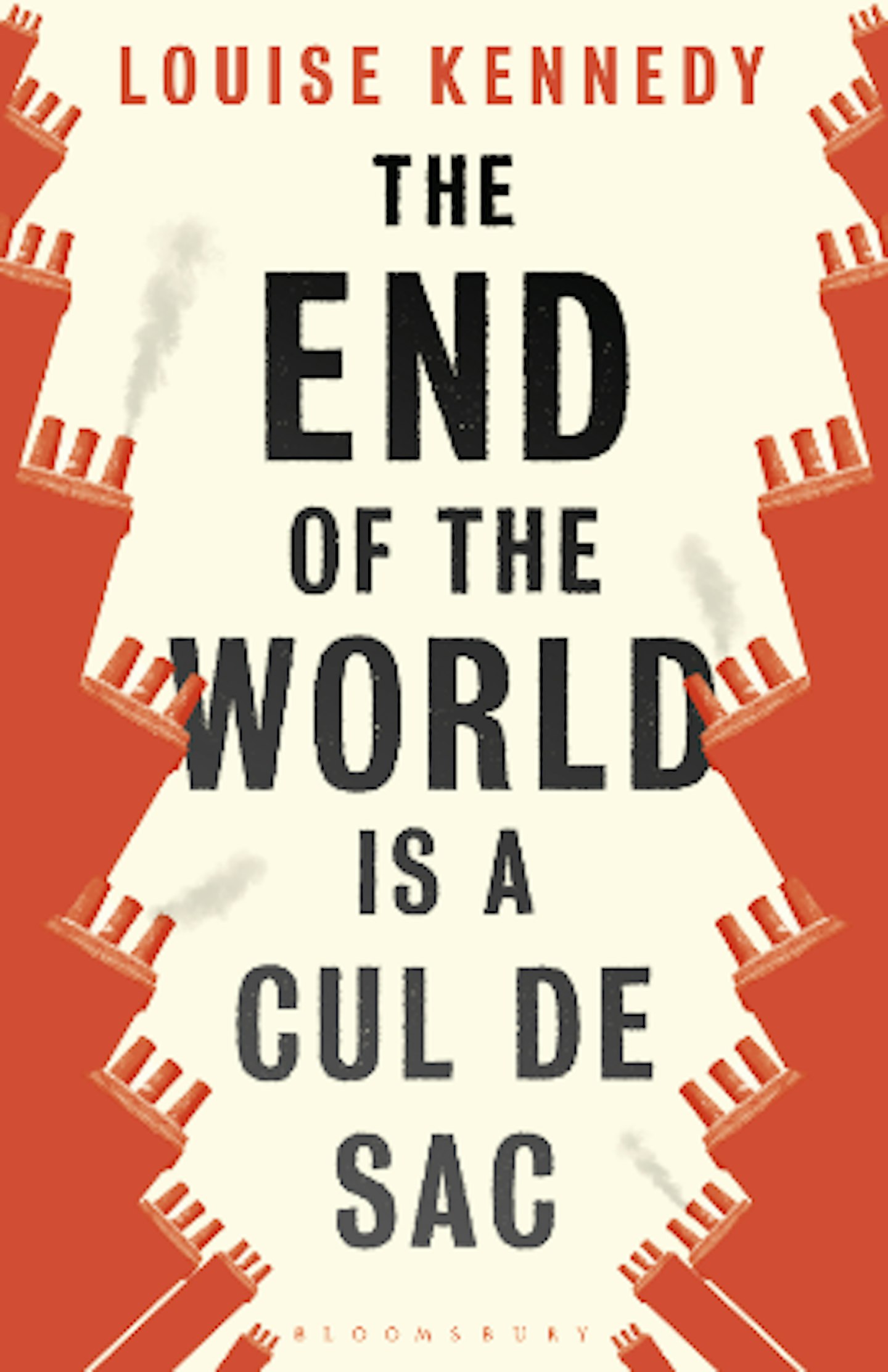 63 of 89
The End of the World is a Cul de Sac by Louise Kennedy - Out now
In these visceral, stunningly crafted stories, people are effortlessly cruel to one another, and the natural world is a primitive salve. Here, women are domestically trapped by predatorial men, Ireland's folklore and politics loom large, and poverty – material, emotional, sexual – seeps through every crack.A wife is abandoned by her new husband in a ghost estate, with blood on her hands; a young woman is tormented by visions of the man murdered by her brother during the Troubles; a pregnant mother fears the worst as her husband grows illegal cannabis with the help of a vulnerable teenage girl; a woman struggles to forgive herself after an abortion threatens to destroy her marriage.Announcing a major new voice in literary fiction for the twenty-first century, these sharp shocks of stories offer flashes of beauty, and even humour, amidst the harshest of truths.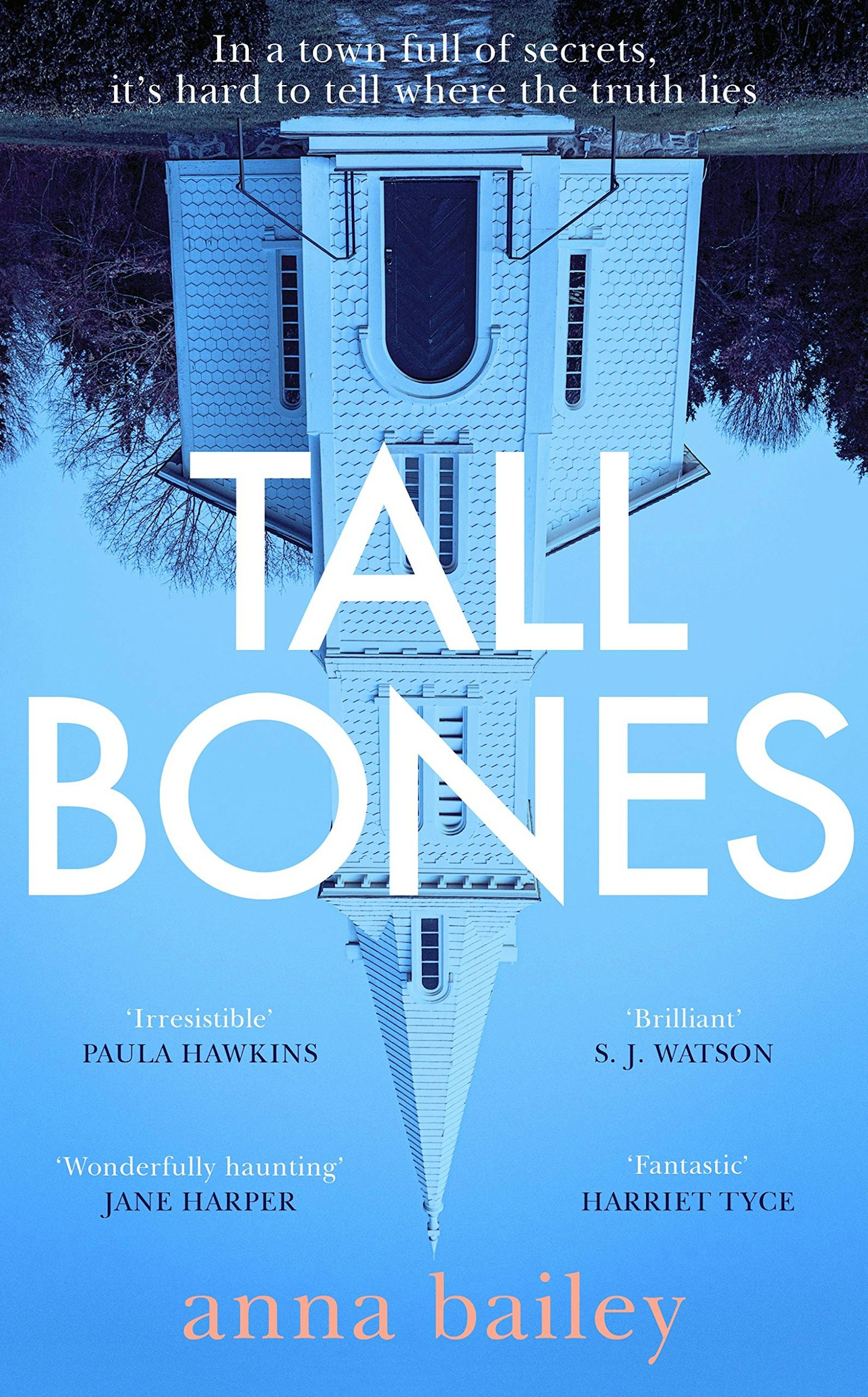 64 of 89
Tall Bones by Anna Bailey
When seventeen-year-old Emma leaves her best friend Abi at a party in the woods, she believes, like most girls her age, that their lives are just beginning. Many things will happen that night, but Emma will never see her friend again. Abi's disappearance cracks open the façade of the small town of Whistling Ridge, its intimate history of long-held grudges and resentment. Even within Abi's family, there are questions to be asked - of Noah, the older brother whom Abi betrayed, of Jude, the shining younger sibling who hides his battle scars, of Dolly, her mother and Samuel, her father - both in thrall to the fire and brimstone preacher who holds the entire town in his grasp. Then there is Rat, the outsider, whose presence in the town both unsettles and excites those around him.Anything could happen in Whistling Ridge, this tinder box of small-town rage, and all it will take is just one spark - the truth of what really happened that night out at the Tall Bones....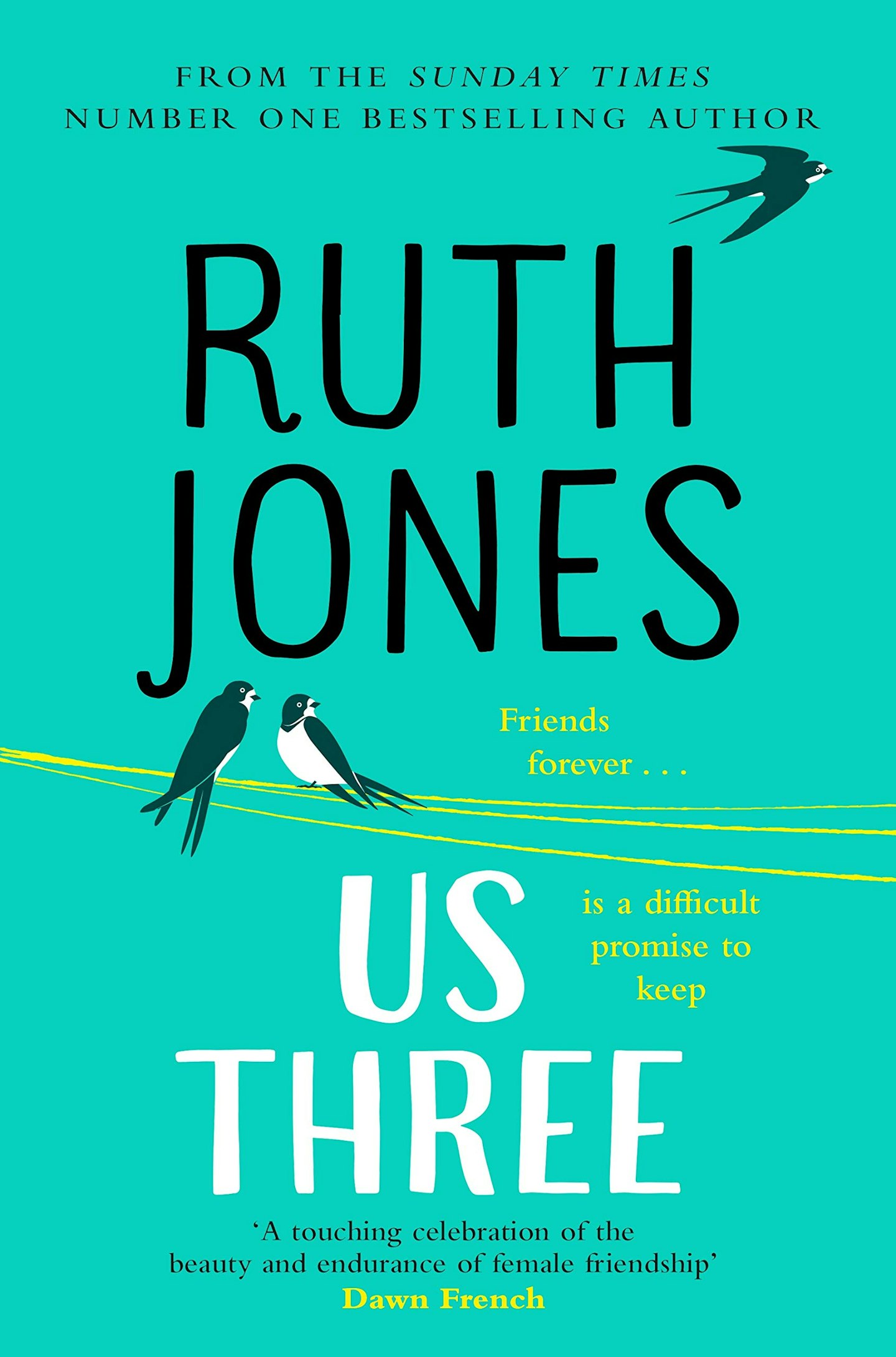 65 of 89
Us Three by Ruth Jones - June (Paperback)
Friends forever is a difficult promise to keep...Meet Lana, Judith and Catrin. Best friends since primary school when they swore an oath on a Curly Wurly wrapper that they would always be there for each other, come what may.After the trip of a lifetime, the three girls are closer than ever. But an unexpected turn of events shakes the foundation of their friendship to its core, leaving their future in doubt - there's simply too much to forgive, let alone forget. An innocent childhood promise they once made now seems impossible to keep . . .Prepare to meet characters you'll feel you've known all your life - prepare to meet Us Three.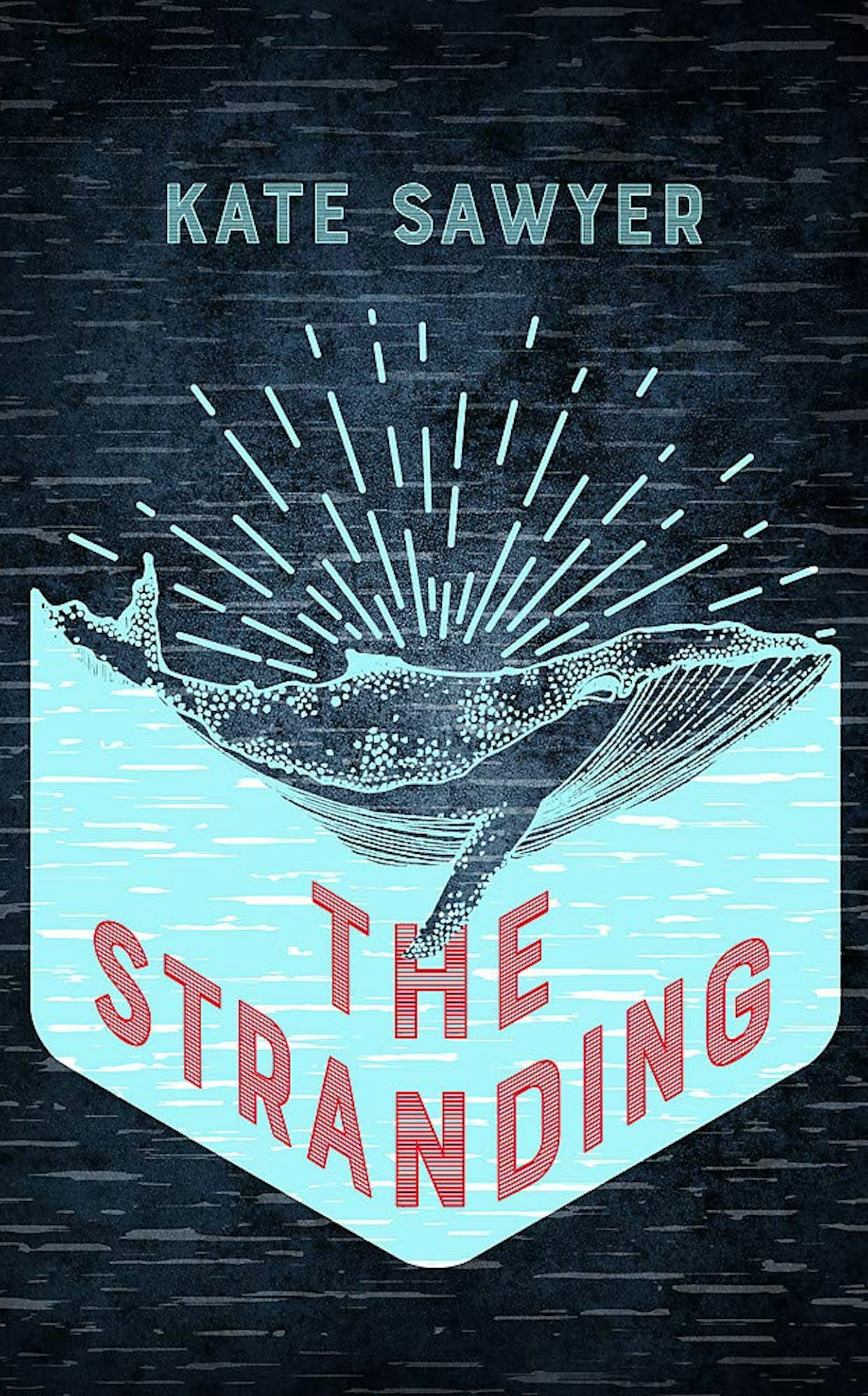 66 of 89
The Stranding by Kate Sawyer - 24 June
Ruth lives in the heart of the city. Working, drinking, falling in love: the rhythm of her vivid and complicated life is set against a background hum of darkening news reports from which she deliberately turns away.When a new romance becomes claustrophobic, Ruth chooses to leave behind the failing relationship, but also her beloved friends and family, and travels to the other side of the world in pursuit of her dream life working with whales in New Zealand.But when Ruth arrives, the news cycle she has been ignoring for so long is now the new reality. Far from home and with no real hope of survival, she finds herself climbing into the mouth of a beached whale alongside a stranger. When she emerges, it is to a landscape that bears no relation to the world they knew before.When all has been razed to the ground, what does it mean to build a life?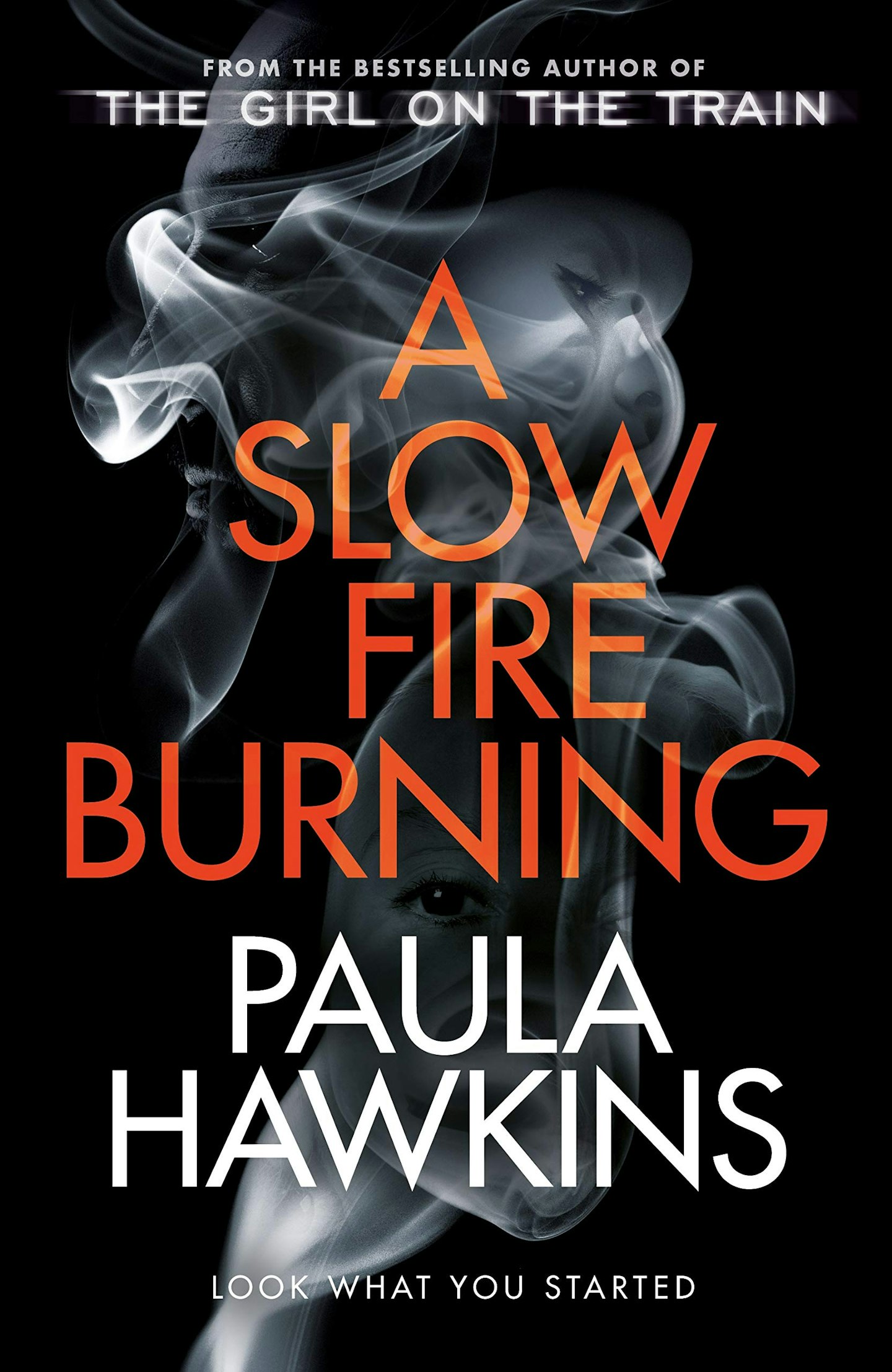 67 of 89
A Slow Fire Burning by Paula Hawkins - 31 August
Laura has spent most of her life being judged. She's seen as hot-tempered, troubled, a loner. Some even call her dangerous. Miriam knows that just because Laura is witnessed leaving the scene of a horrific murder with blood on her clothes, that doesn't mean she's a killer. Bitter experience has taught her how easy it is to get caught in the wrong place at the wrong time. Carla is reeling from the brutal murder of her nephew. She trusts no one: good people are capable of terrible deeds. But how far will she go to find peace? Innocent or guilty, everyone is damaged. Some are damaged enough to kill.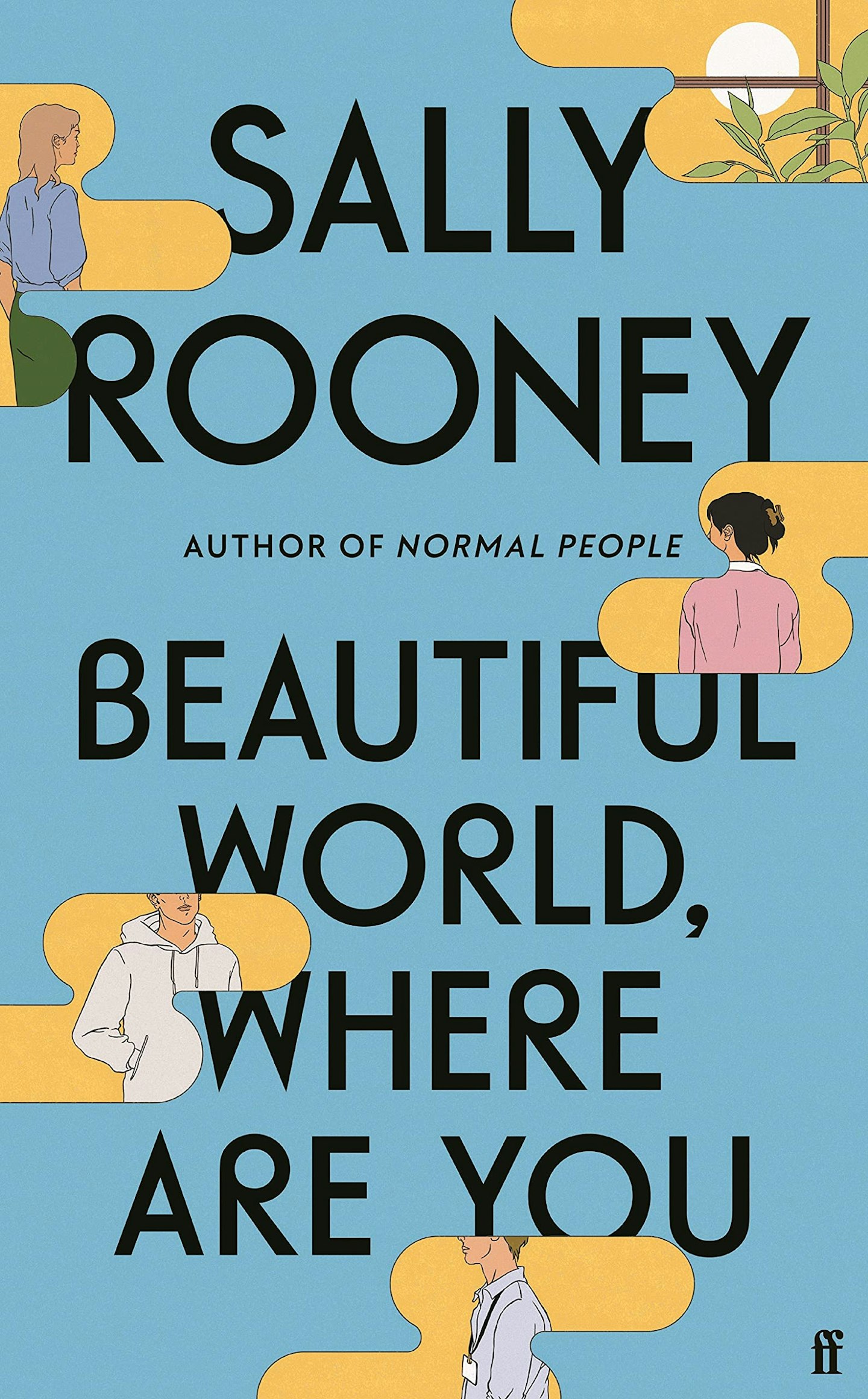 68 of 89
Beautiful World, Where Are You by Sally Rooney - 7 September
The long-awaited third novel from Sally Rooney. Alice, a novelist, meets Felix, who works in a warehouse, and asks him if he'd like to travel to Rome with her. In Dublin, her best friend Eileen is getting over a break-up and slips back into flirting with Simon, a man she has known since childhood.Alice, Felix, Eileen and Simon are still young - but life is catching up with them. They desire each other, they delude each other, they get together, they break apart. They worry about sex and friendship and the world they live in. Are they standing in the last lighted room before the darkness, bearing witness to something? Will they find a way to believe in a beautiful world?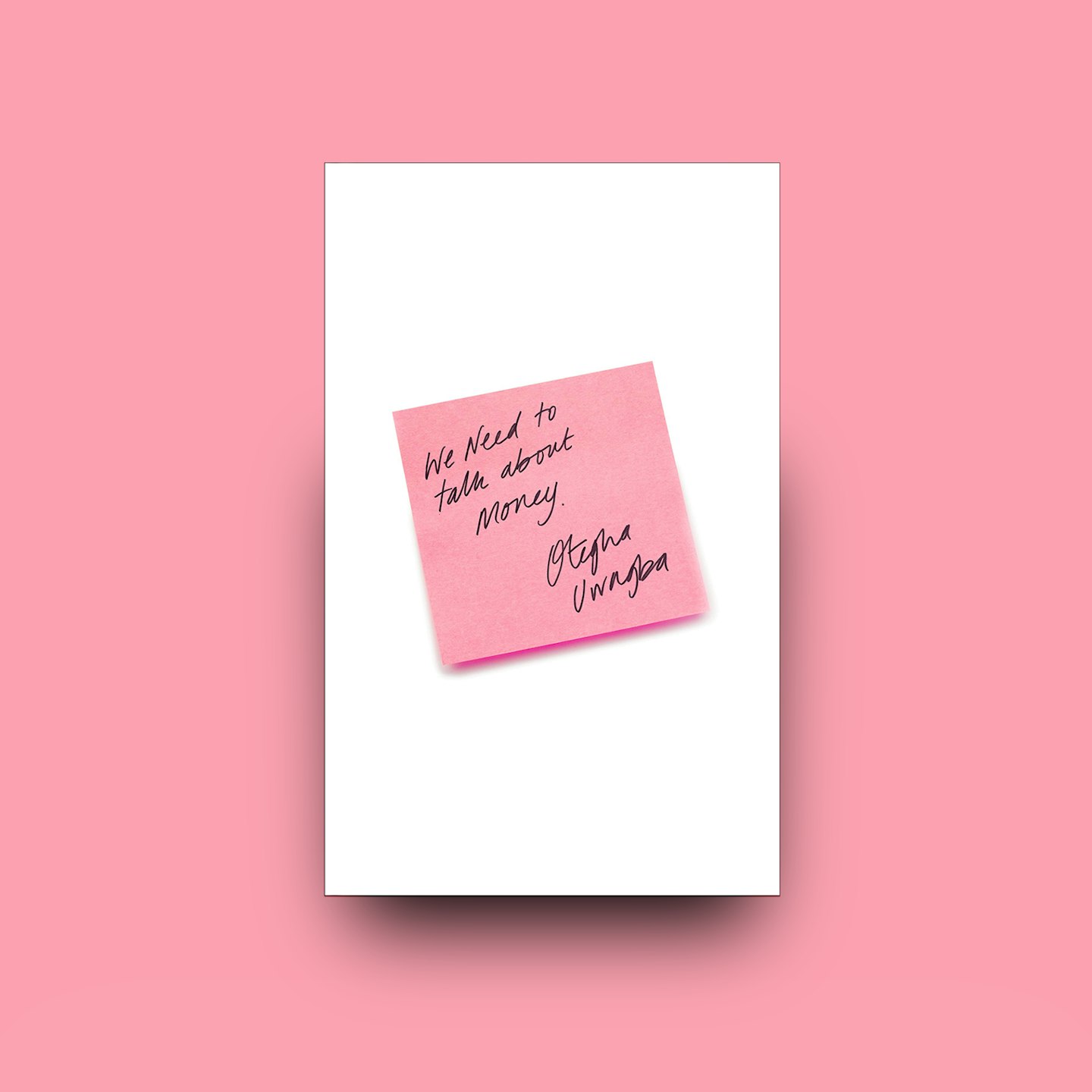 69 of 89
We Need to Talk About Money, Otegha Uwagba
An extraordinarily candid personal account of the ups and downs wrought by money, We Need To Talk About Money is a vital exploration of stories and issues that will be familiar to most. This is a book about toxic workplaces and misogynist men, about getting payrises and getting evicted. About class and privilege and racism and beauty. About shame and pride, compulsion and fear.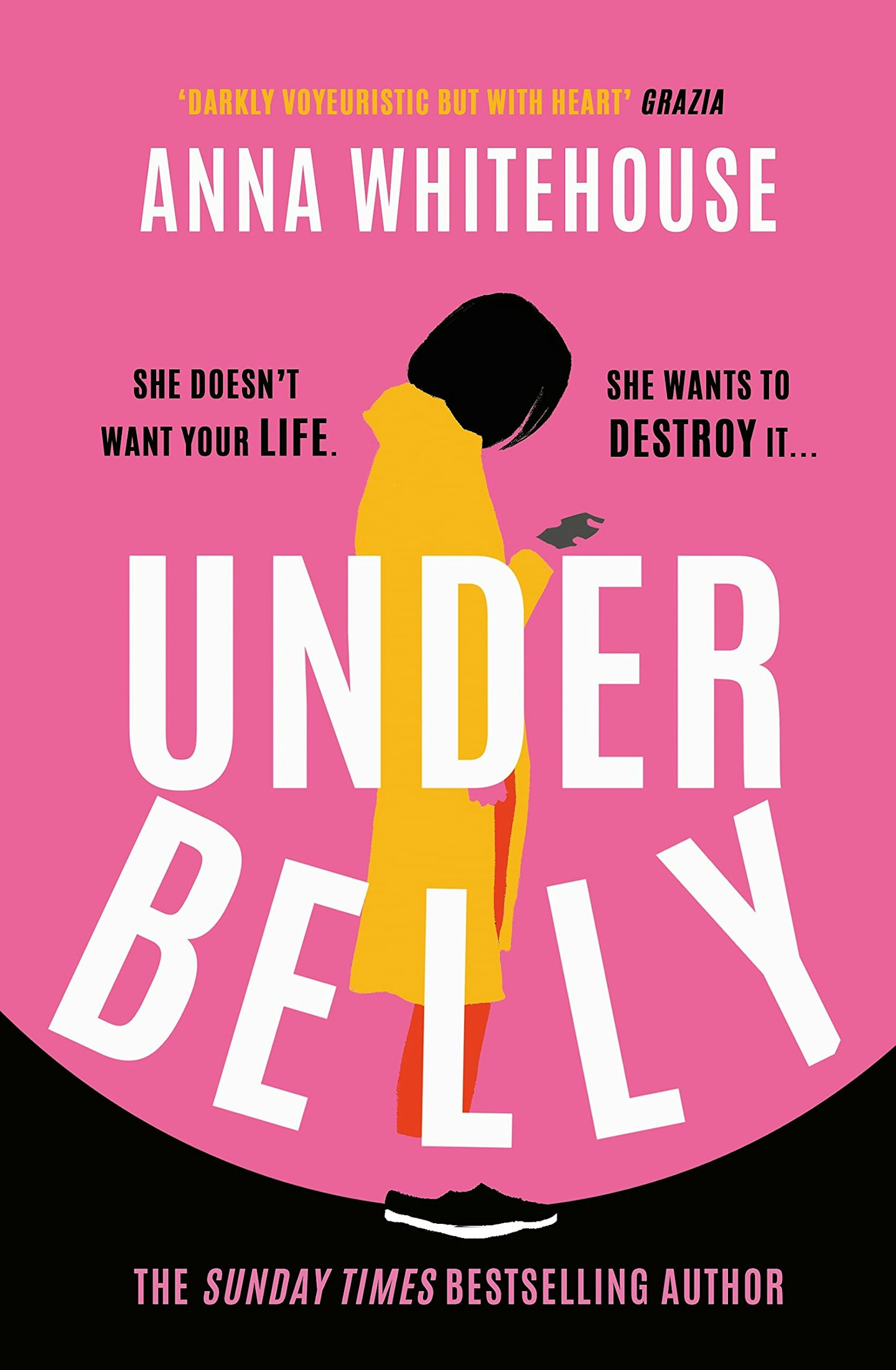 70 of 89
Underbelly by Anna Whitehouse - August 5
From Grazia's contributing editor, Anna Whitehouse coms a darkly voyeuristic book with heart - as funny as it is painful and true.Lo is the ultimate middle-class mother, all perfectly polished Instagram posts and armchair activism.Dylan is just about surviving on a zero-hours telemarketing job from her flat, trying to keep food on the table.But when they meet at the school gates, they are catapulted into each other's homes and lives - with devastating consequences . . .Explosive, sharply humorous and unflinchingly honest, Underbelly slices through the filtered surface of modern women's lives to expose the dark truth beneath.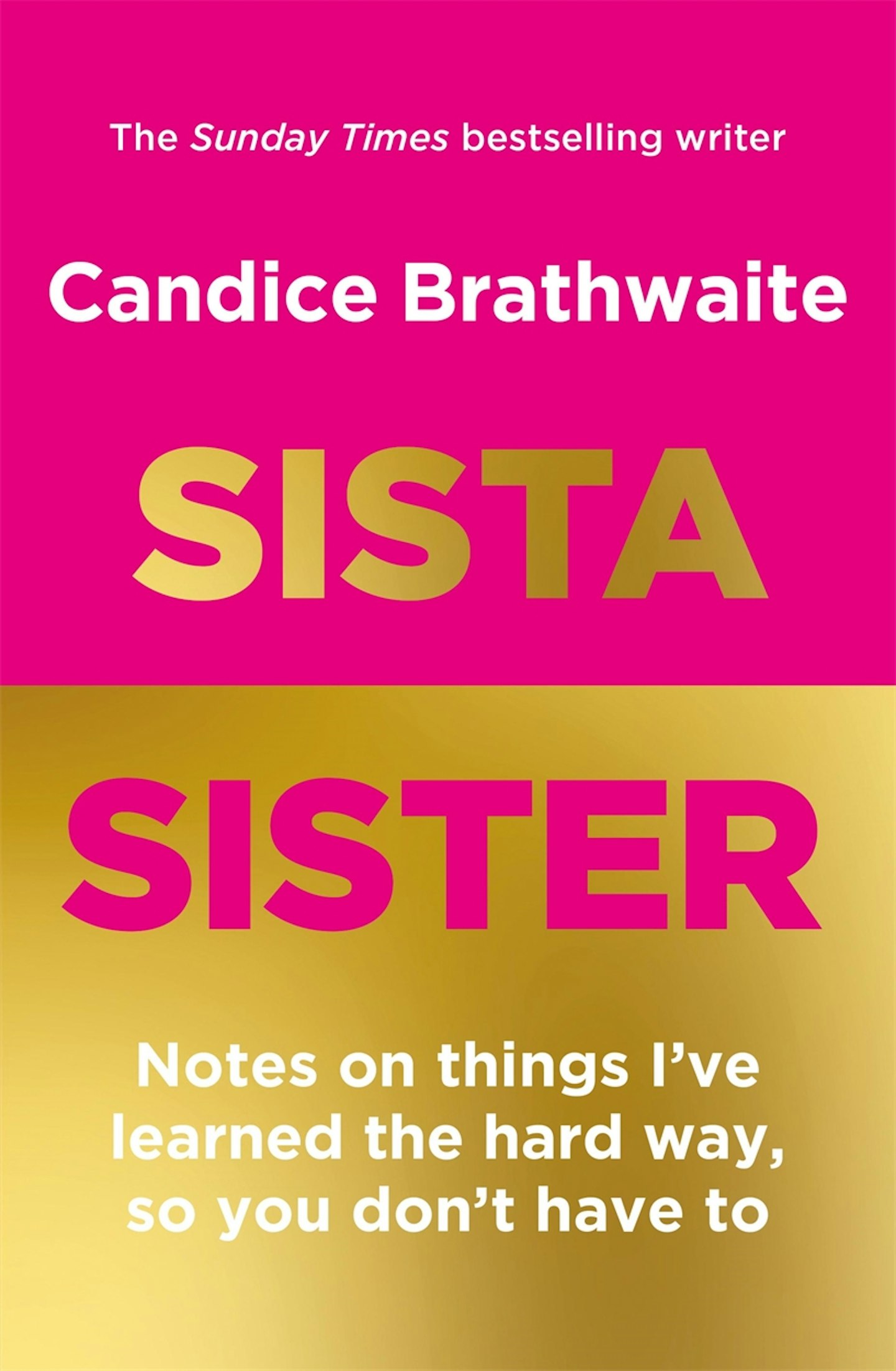 71 of 89
Sista Sister by Candice Brathwaite - July 8
Candice Brathwaite's much-anticipated second book about all the things she wishes she'd been told when she was young and needed guidance.From the author of Sunday Times Bestseller, I Am Not Your Baby Mother, comes this compilation of essays about all the things Candice wishes someone had talked to her about when she was a young Black girl growing up in London. From family and money to Black hair and fashion, as well as relationships between people of different races and colourism, this will be a fascinating read that will have another profound impact on conversations about Black Lives Matter.
72 of 89
The Wedding Night by Harriet Walker - July 15
When Lizzie calls off her wedding in the south of France only a week before the big day, not even her closest friends know why. But since the chateau is already paid for, they figure it's the perfect place to take Lizzie's her mind off her suddenly single state.But when the group arrives, the wedding is waiting for them - food, flowers, and all.The next day, Lizzie wakes to find her friends have drunkenly revelled in the wedding-that-wasn't - but not all their antics were benign. Someone is set on tormenting Lizzie, and she can't think who.The more the friends try to piece together exactly what happened that night, the more secrets start to come out . . .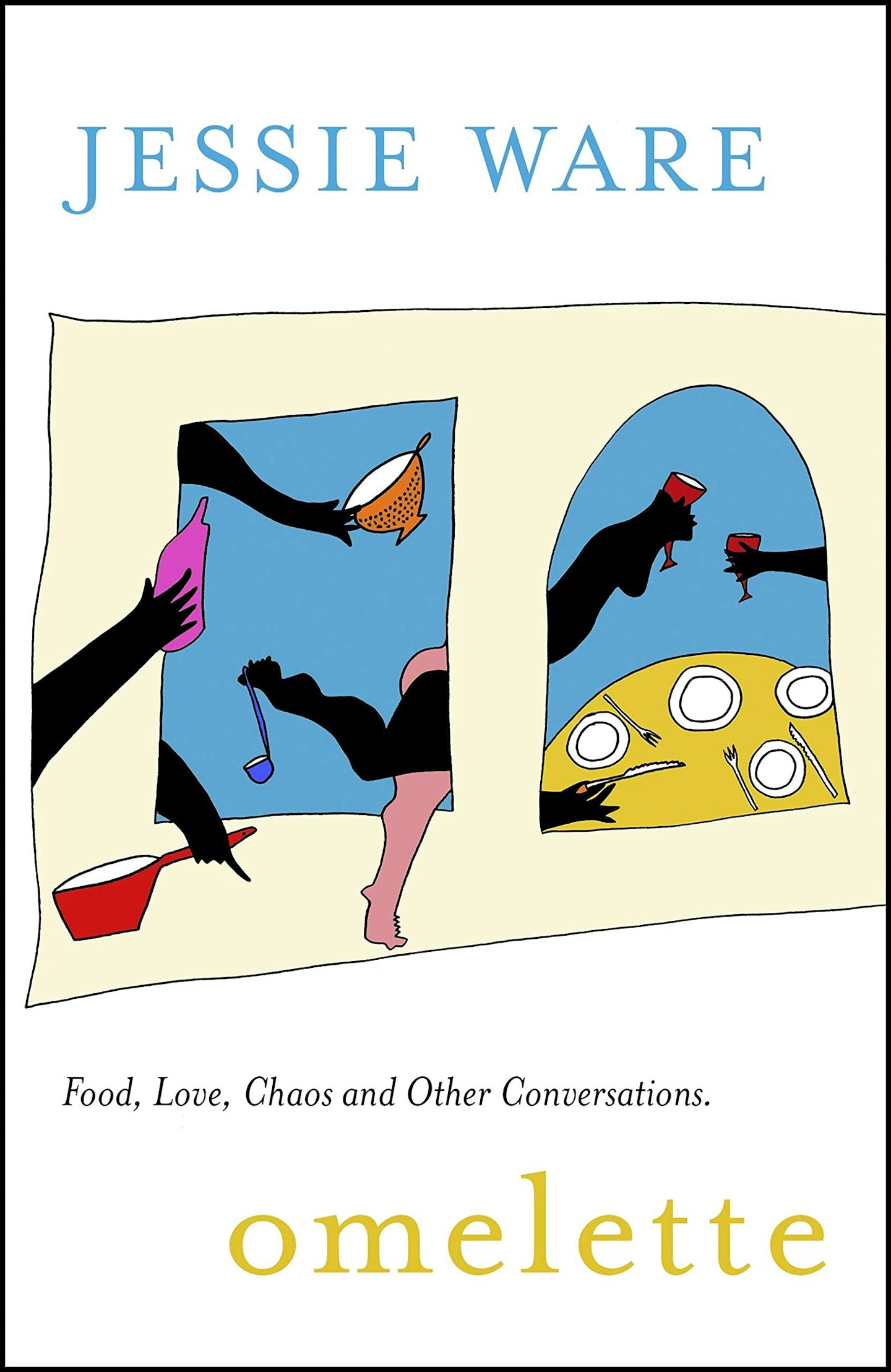 73 of 89
Omelette by Jessie Ware - June 10
A memoir from singer and podcaster Jessie Ware: 'My mother's omelettes are slightly overdone but always generous in cheese and well-seasoned. My omelettes are just the same, though more often slightly underdone and less carefully considered. And like my stories, they come in many forms. You might get one late at night, after a little too much wine and alongside a little too much information. I might spend a long time on one that's just a touch extravagant. And many are for the people I care about most, thrown together and with more cheese than is strictly necessary.'Collected here are things I've done, things I've seen, things I've thought, and most importantly, things I've tasted. They're slices of parts of my life. Call them omelettes, if you like. I hope you enjoy them.'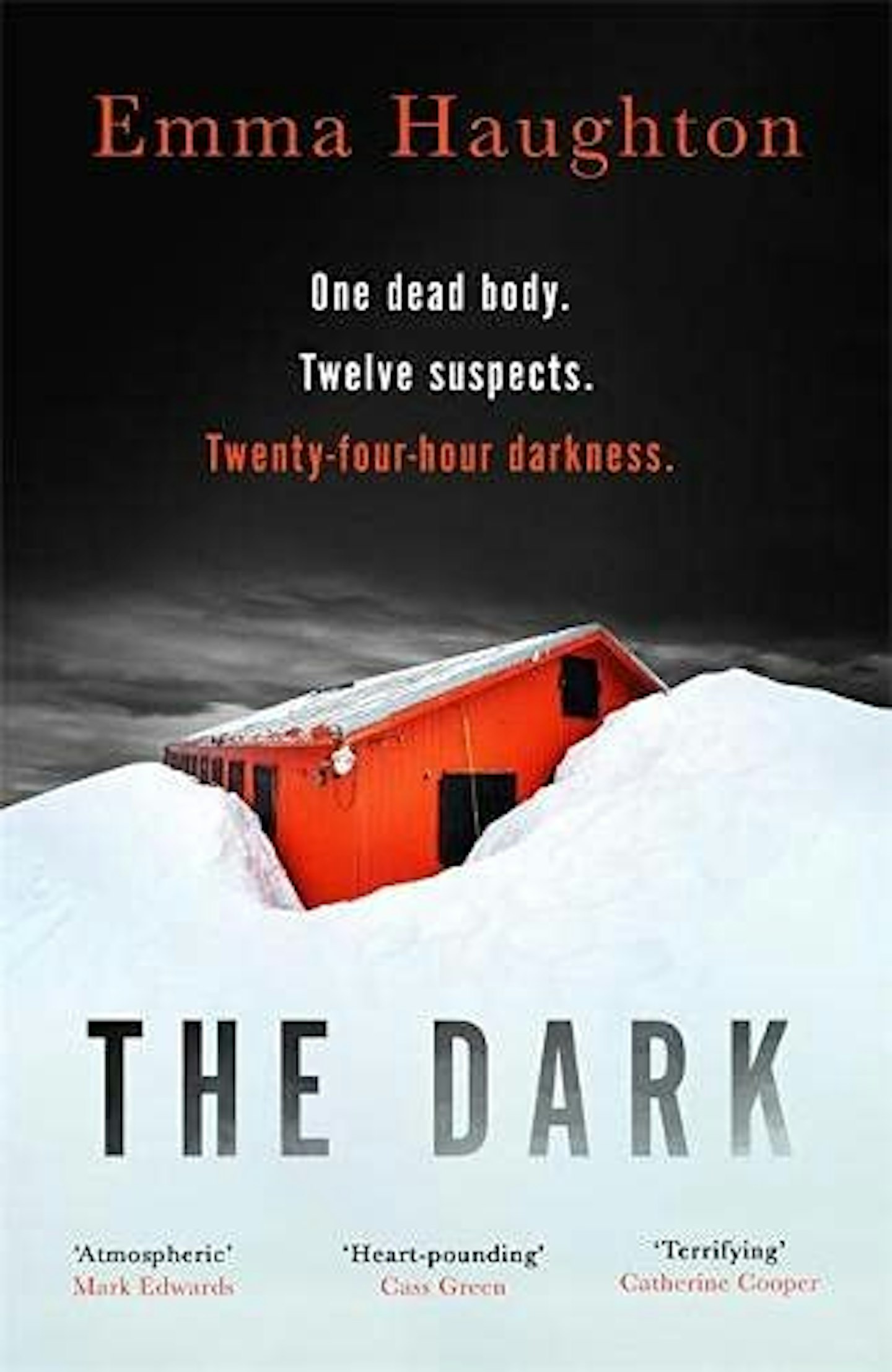 74 of 89
The Dark by Emma Haughton - 19 August
An electrifying debut thriller by Emma Haughton. A&E doctor Kate North has been knocked out of her orbit by a personal tragedy. So when she's offered the opportunity to be an emergency replacement at the UN research station in Antarctica, she jumps at the chance. The previous doctor, Jean-Luc, died in a tragic accident while out on the ice.The move seems an ideal solution for Kate: no one knows about her past; no one is checking up on her. But as total darkness descends for the winter, she begins to suspect that Jean-Luc's death wasn't accidental at all.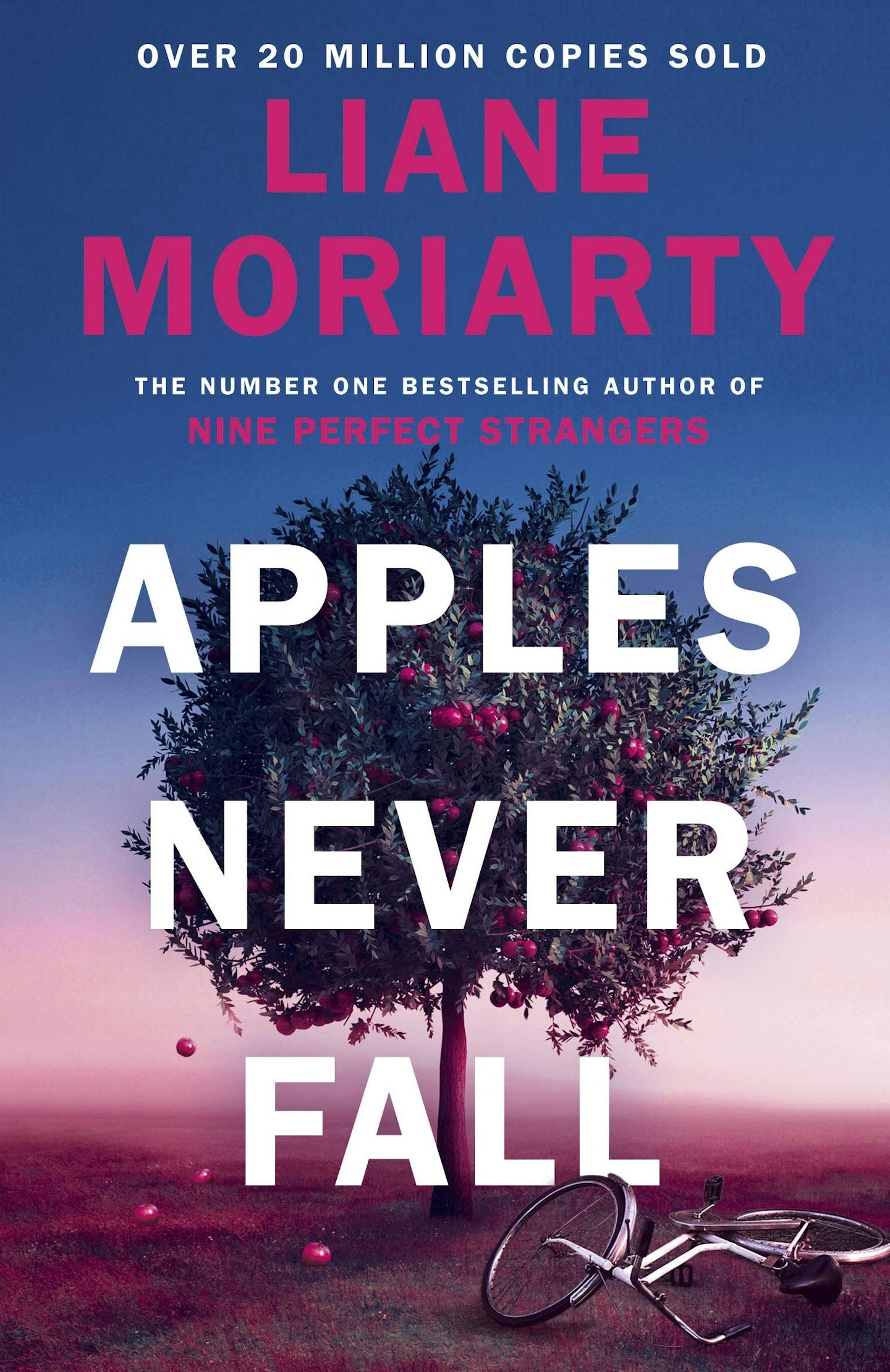 75 of 89
Apples Never Fall by Liane Moriarty - 14 September
This novel is a thrillingly honest depiction of a long marriage and an unsentimental look at the lives of their four children. The Delaney family love one another dearly - it's just that sometimes they want to murder each other . . .Joy Delaney and husband Stan have done well. Four wonderful grown-up children. A family business to envy.So when Joy Delaney vanishes - no note, no calls, her bike missing - it's natural that tongues will wag.How did Stan scratch his face? And who was the stranger who entered and suddenly left their lives? What are they all hiding?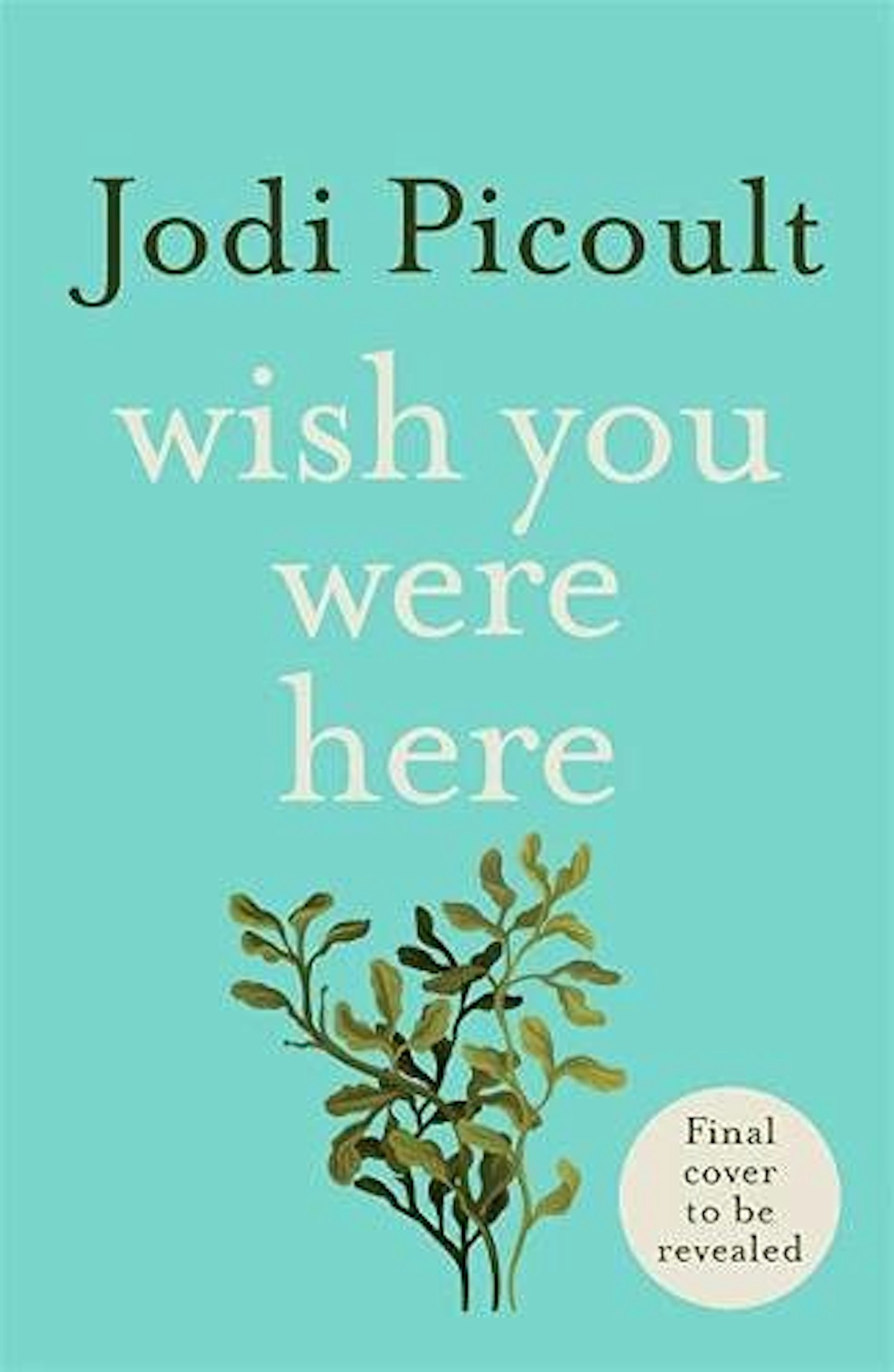 76 of 89
Wish You Were Here by Jodi Picoult -
A story about love, loss and adventure. Diana O'Toole's life is going perfectly to plan. At twenty-nine, she's up for promotion to her dream job as an art specialist at Sotheby's and she's about to fly to the Galapagos where she's convinced her surgeon boyfriend, Finn, is going to propose. But then the virus hits New York City and Finn breaks the news: the hospital needs him, he has to stay. But you should still go, he insists. And reluctantly, she agrees.Once she's in the Galapagos, the world shuts down around her, leaving Diana stranded - albeit in paradise. Completely isolated, with only intermittent news from the outside world, Diana finds herself examining everything that has brought her to this point and wondering if there's a better way to live.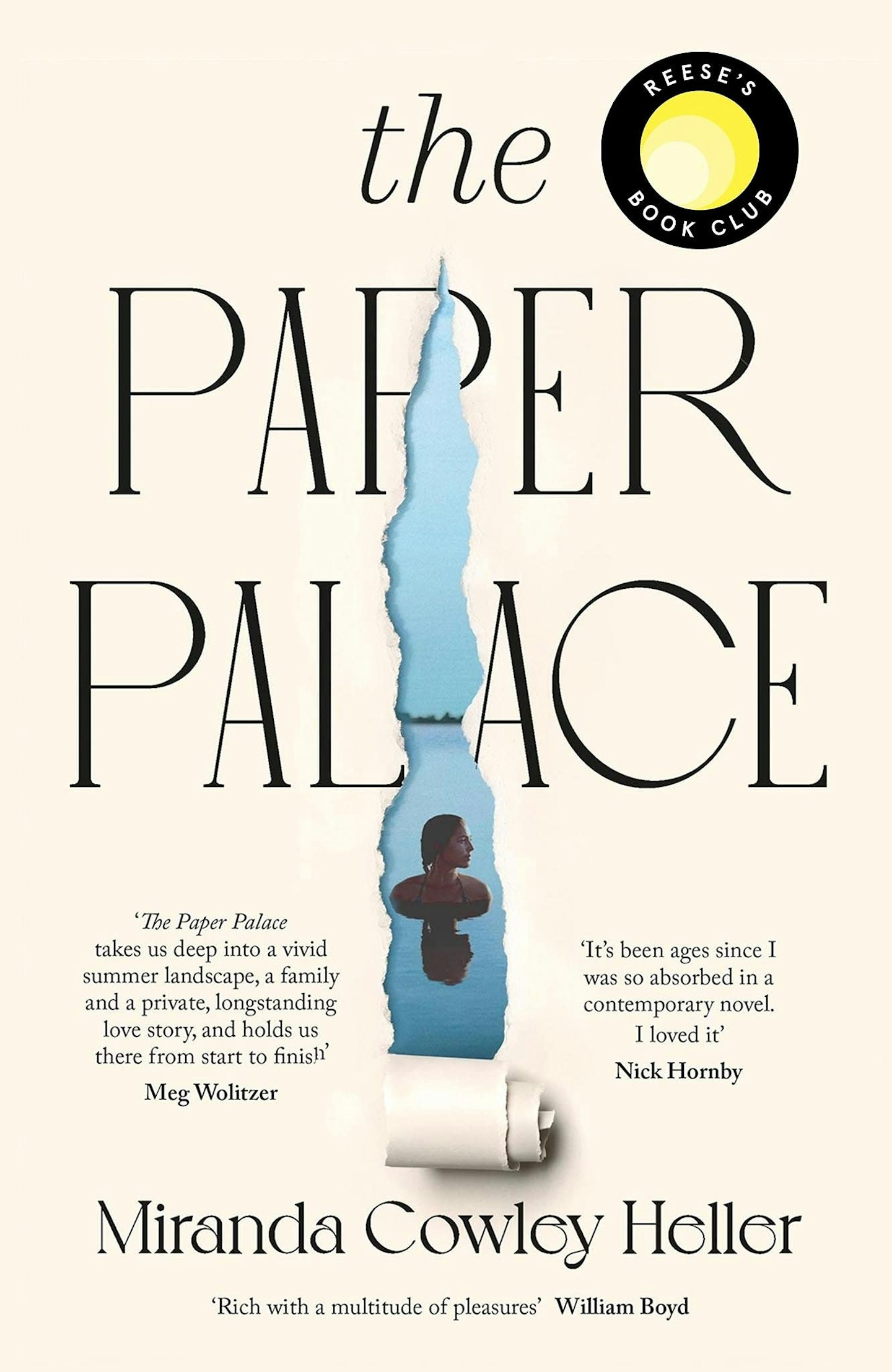 77 of 89
The Paper Palace by Miranda Cowley Heller
Handpicked by Reese Witherspoon Book Club, The Paper Palace is a story that unfolds over twenty-four hours and across fifty years. Decades of family legacies, love, lies, secrets, and one unspeakable incident in her childhood lead Elle to the precipice of a life-changing decision. Elle will have to decide between the world she has made with her much-loved husband, Peter, and the life she imagined would be hers with her childhood love, Jonas, if a tragic event hadn't forever changed the course of their lives.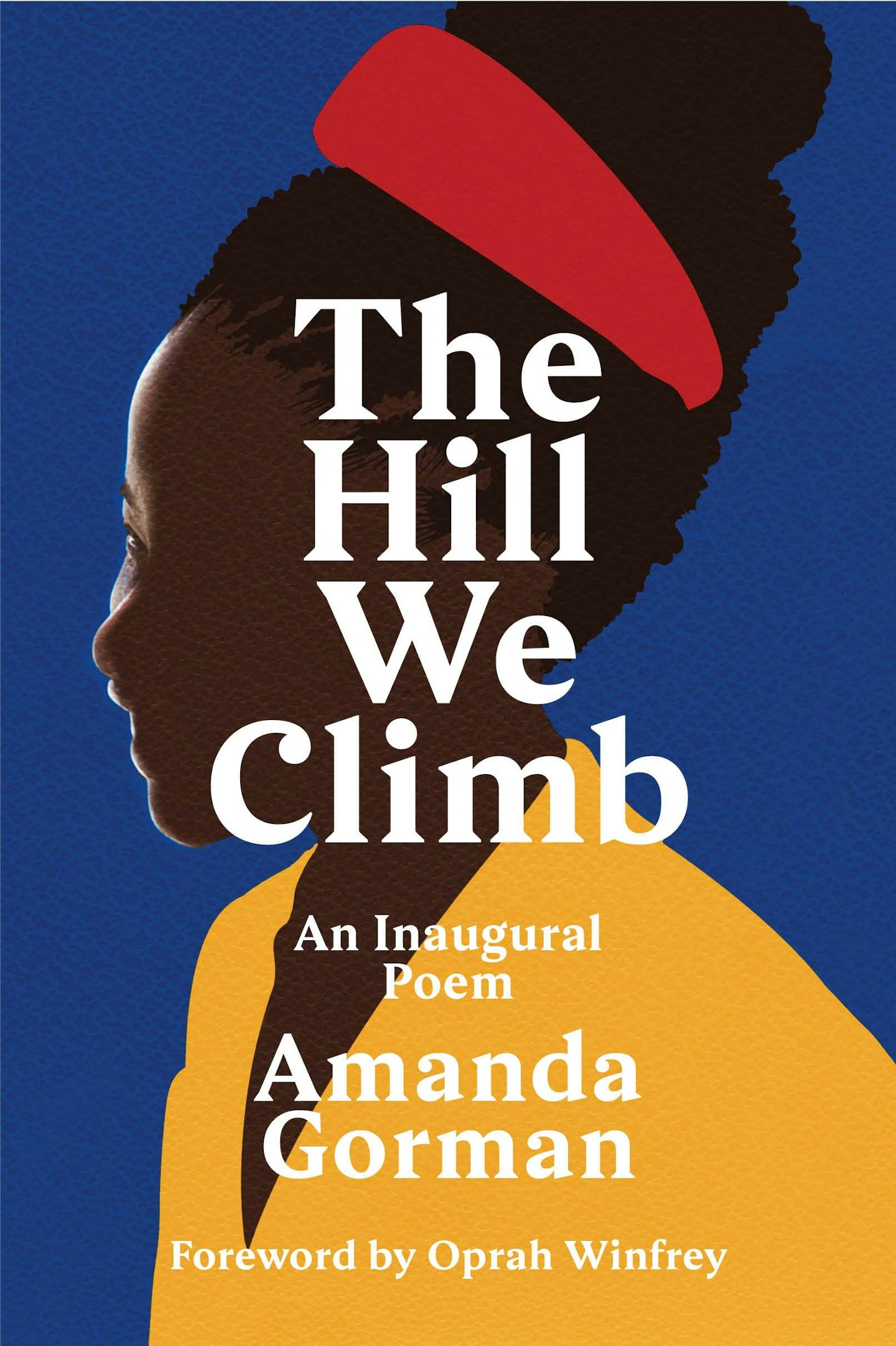 78 of 89
The Hill We Climb : An Inaugural Poem by Amanda Gorman
On 20 January 2021, Amanda Gorman spoke a message of truth and hope to millions. Aged twenty-two, she delivered a poetry reading at the inauguration of US President Joe Biden. Her poem, 'The Hill We Climb', addressed the country and reached across the world: a call for a brave future. This special edition, which includes an enduring foreword by Oprah Winfrey, marks that poem and offers us courage, consolation and the inspiration to make change.
79 of 89
Jane Is Trying by Isy Suttie
Jane is trying.She's been trying for a baby, with increasing desperation as her thirties sail by.Now, she's trying to make a new start back home with her overprotective, charades-obsessed parents - having left her career and cheating fiancé behind in London.And, she's trying to convince herself she didn't leave the front door unlocked, or the gas on. (Jane's not anxious. She just wants to make one hundred percent sure that nothing bad's going to happen to her. EVER.)With an increasing load on her plate, friends and family who think if she only listens to them she'll have a perfect life, and a brain which questions every decision she's ever made, can Jane conquer her demons and step forward on her own?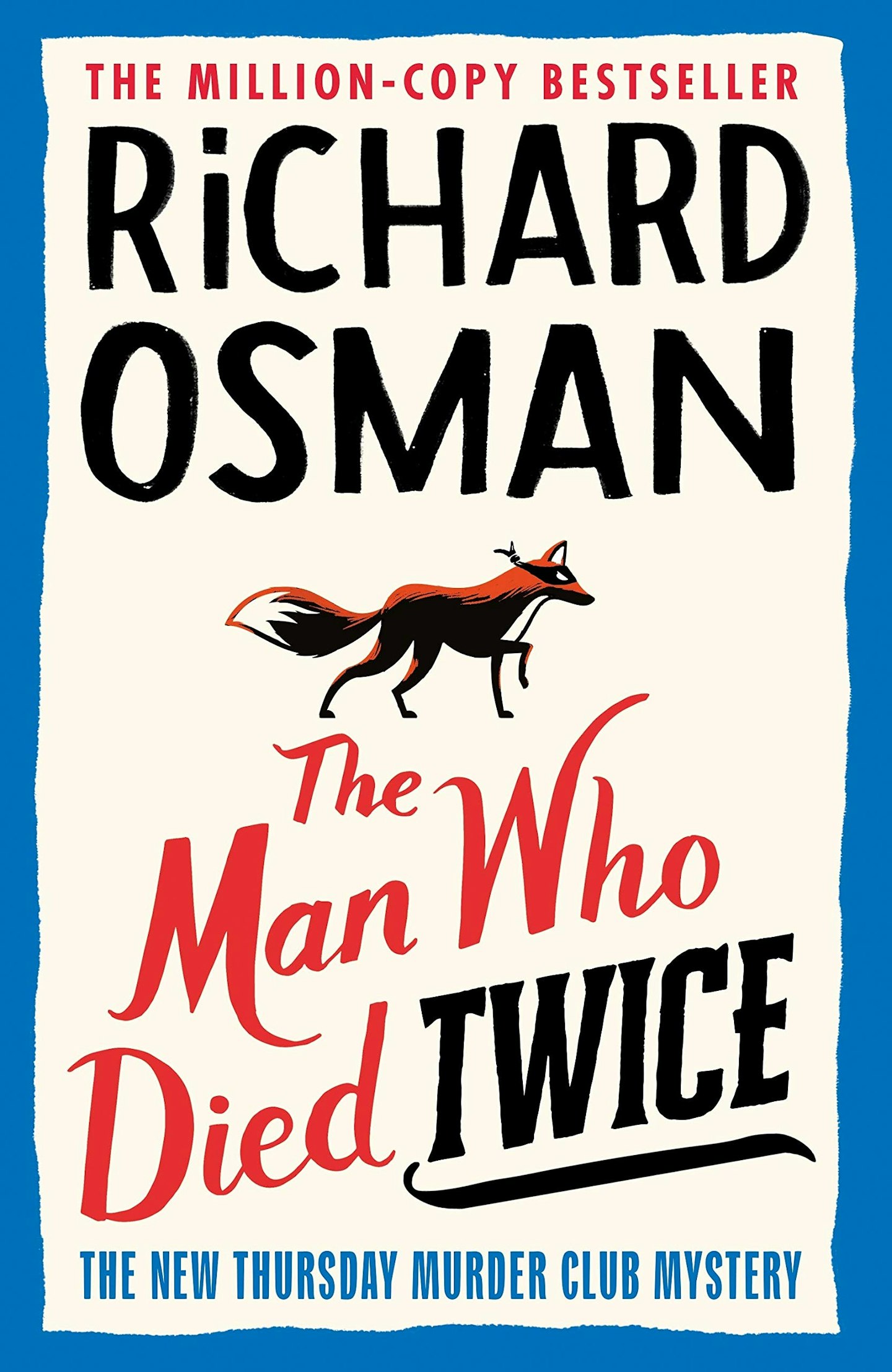 80 of 89
The Man Who Died Twice by Richard Osman - 16 September
The Man Who Died Twice is the continuation of the record breaking million copy selling murder club series. We pick up where we left off - As bodies start piling up, Elizabeth enlists Joyce, Ibrahim and Ron in the hunt for a ruthless murderer. And if they find the diamonds too? Well, wouldn't that be a bonus?Can The Thursday Murder Club find the killer (and the diamonds) before the killer finds them?This is a gripping tale of tragedy and mystery.
81 of 89
Beautiful World, Where Are You - 7 September
The new novel from the author of Normal People tells explores a spellbinding twenty-first-century love story. Alice, Felix, Eileen and Simon are still young - but life is catching up with them. They desire each other, they delude each other, they get together, they break apart. They have sex, they worry about sex, they worry about their friendships and the world they live in. Will they find a way to believe in a beautiful world?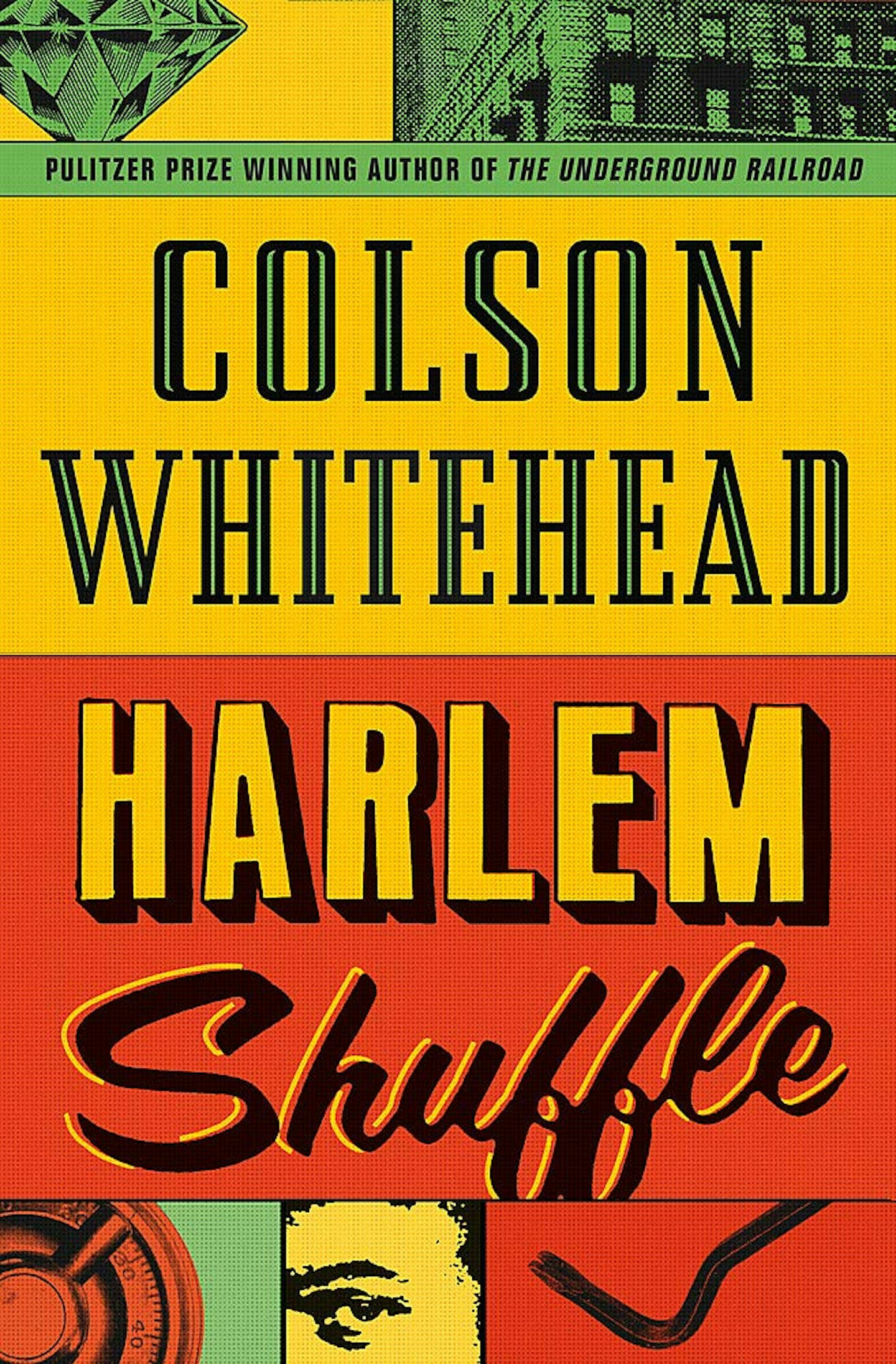 82 of 89
Harlem Shuffle by Colson Whitehead - 14 September
From the Author of the Underground Railroad, Harlem Shuffle is driven by an ingeniously intricate plot that plays out in a beautifully recreated Harlem of the early 1960s. It's a family saga masquerading as a crime novel, a hilarious morality play, a social novel about race and power, and ultimately a love letter to Harlem.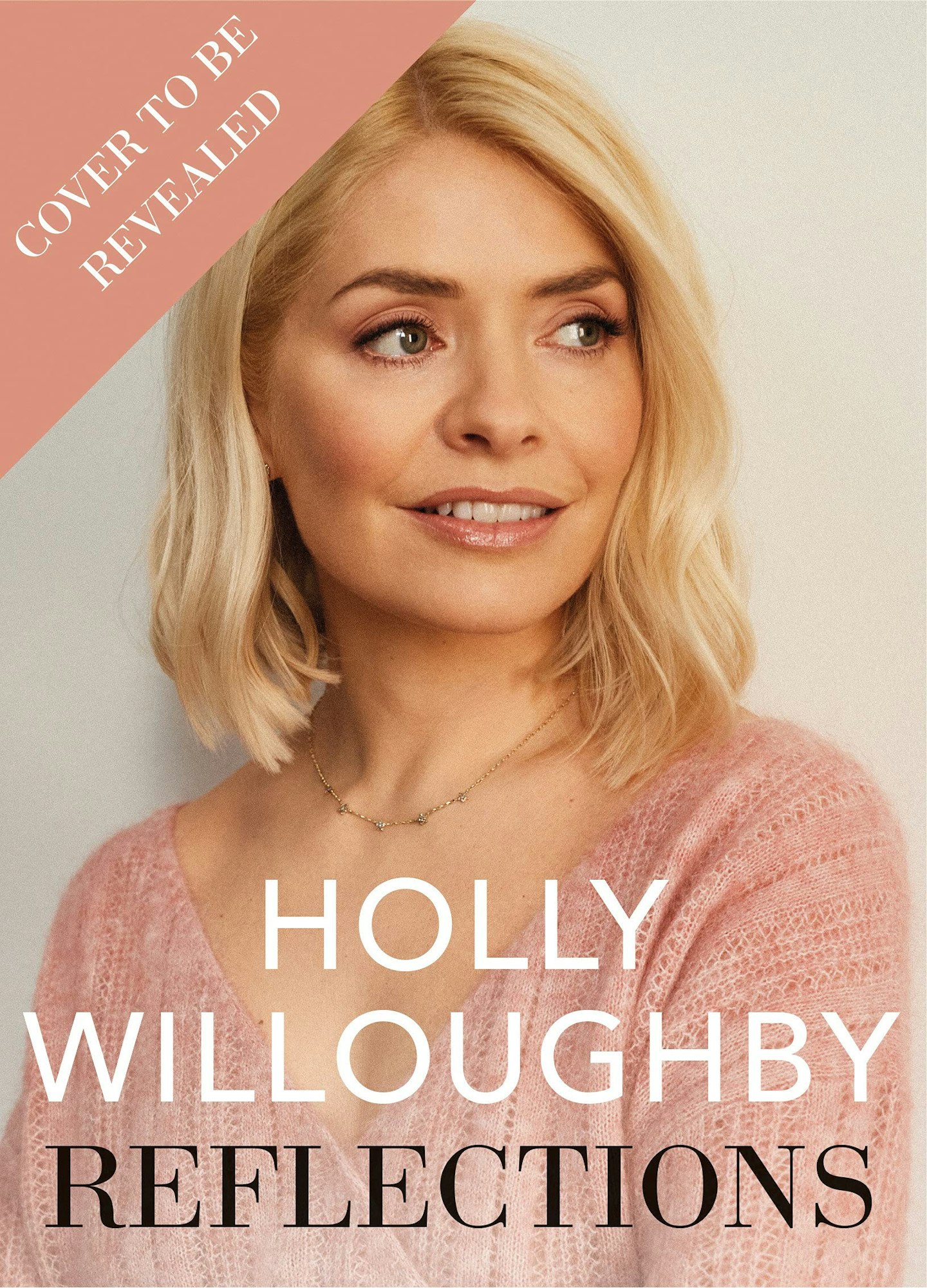 83 of 89
Reflections by Holly Willoughby - 28 October
Reflections explores what it means to live a beautiful life in the modern world. Here, for the first time, Holly Willoughby untangles topical and emotional issues such as body-image, burnout and control with candour, nuance and hard-won insight.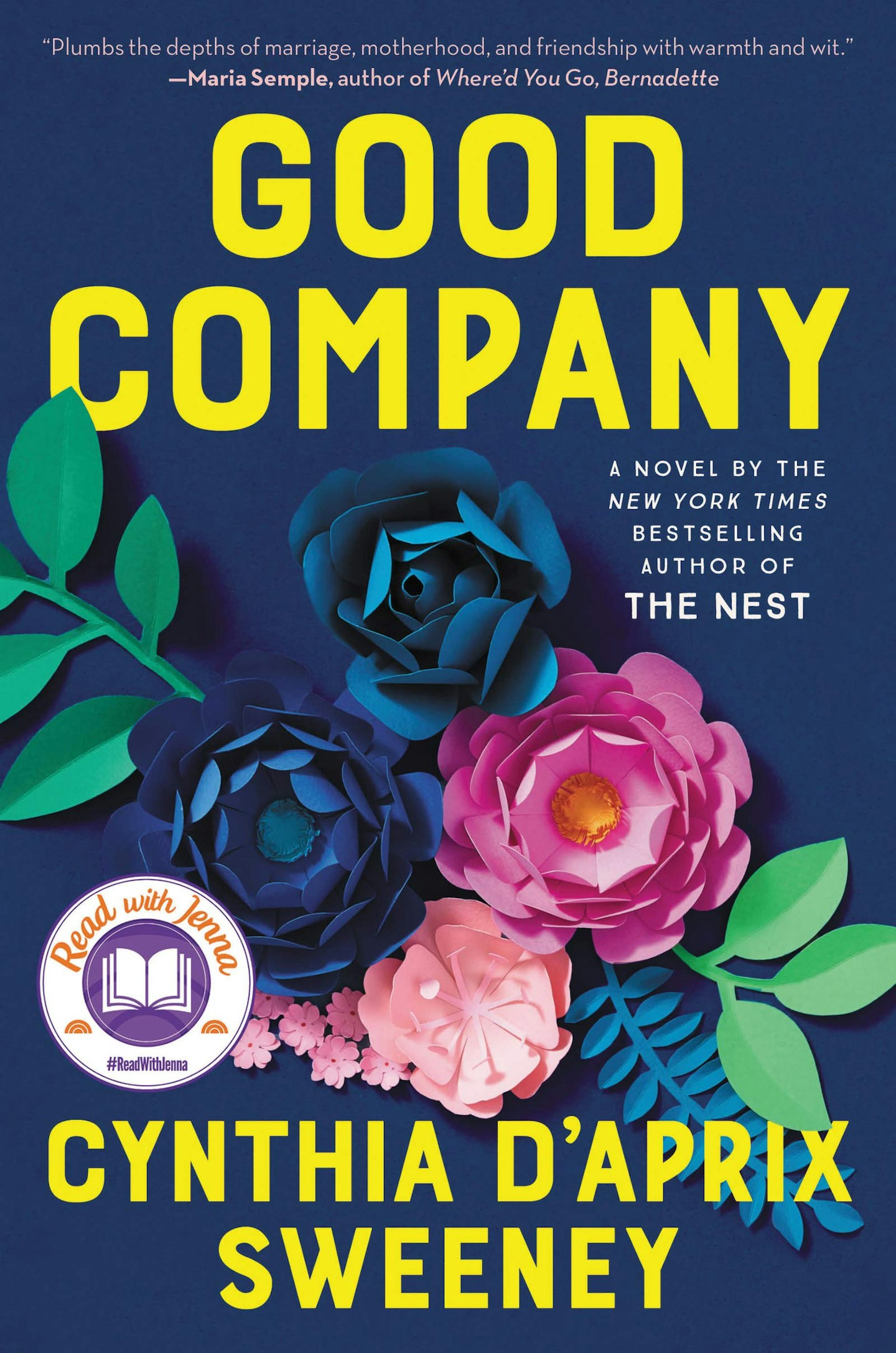 84 of 89
Good Company by Cynthia D'Aprix Sweeny - Out Now
Good Company tells a story about the lifelong relationships that both wound and heal us.
85 of 89
How The One-Armed Sister Sweeps Her House by Cherie Jones - Out Now
In Baxter's Beach, Barbados, Lala's grandmother Wilma tells the story of the one-armed sister, a cautionary tale about what happens to girls who disobey their mothers.This is an extraordinarily hard-hitting and evocative novel that packs a tremendous punch with its repercussions of generational trauma, strong characters and a moving plot.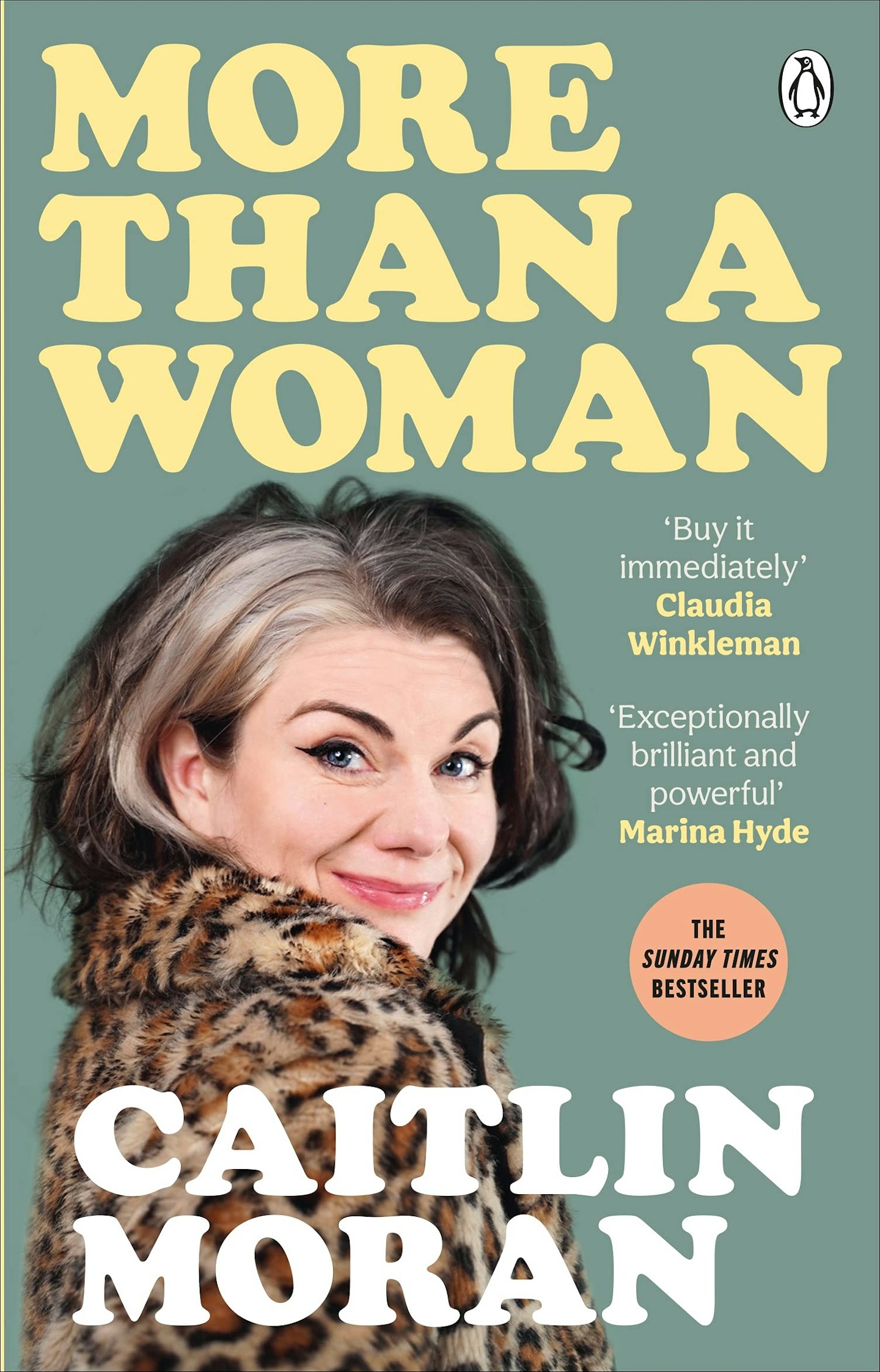 86 of 89
More Than A Woman by Caitlin Moran - Out Now
A decade from her instant bestseller How to Be a Woman, Caitlin Moran is back. In How to Be A Woman, she firmly believed 'the difficult bit' was over, and her forties were going to be a doddle. But how wrong she was - there are more challenges and questions than ever before. More Than A Woman is a guide to growing older, a manifesto for change, and a celebration of all those middle-aged women who keep the world turning.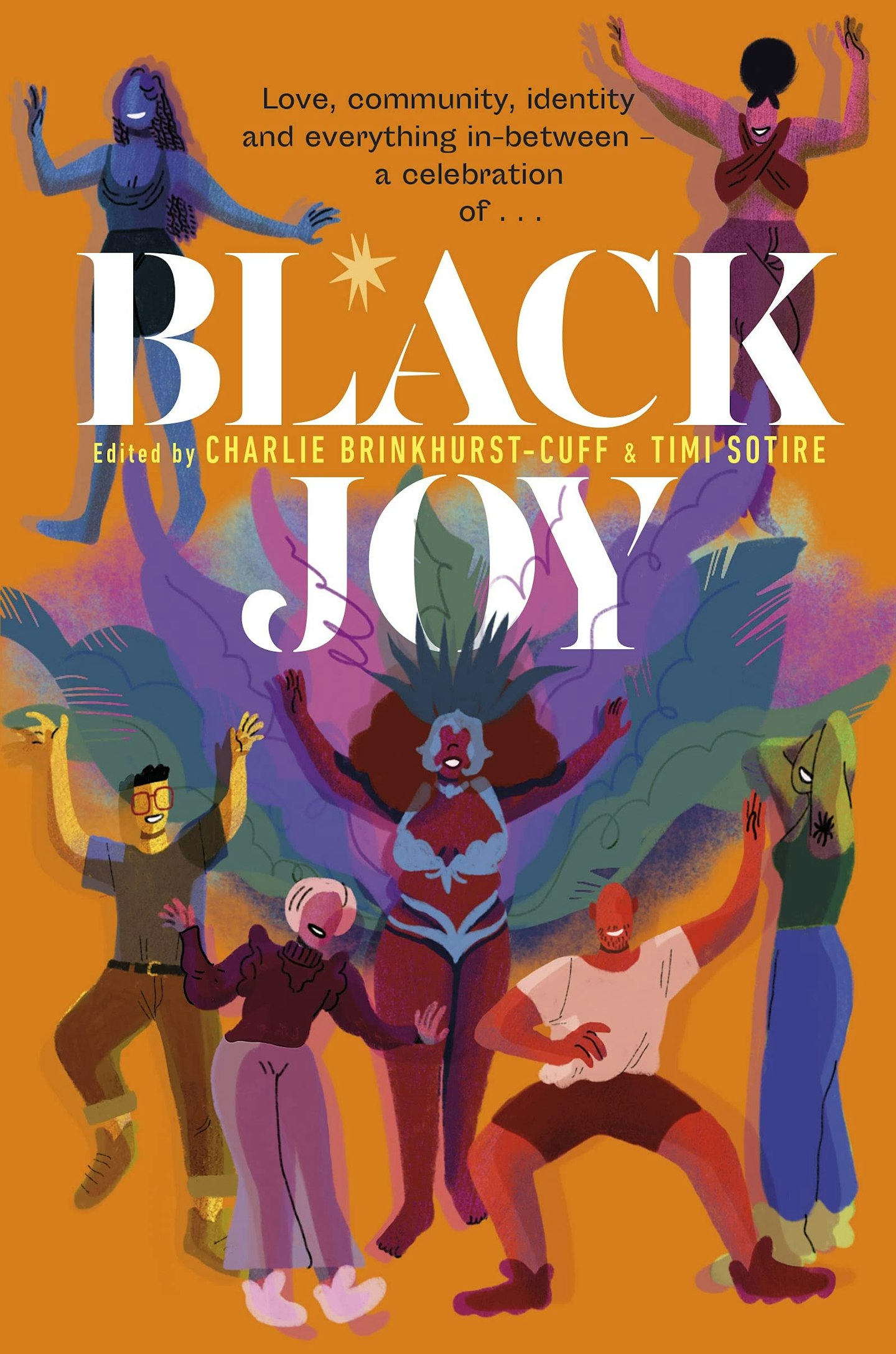 87 of 89
Black Joy by Various Authors - 2 September
Edited by award-winning journalist Charlie Brinkhust-Cuff and up-and-coming talent Timi Sotire, join twenty-eight inspirational voices in this uplifting and empowering anthology as they come together to celebrate being Black British, sharing their experiences of joy and what it means to them.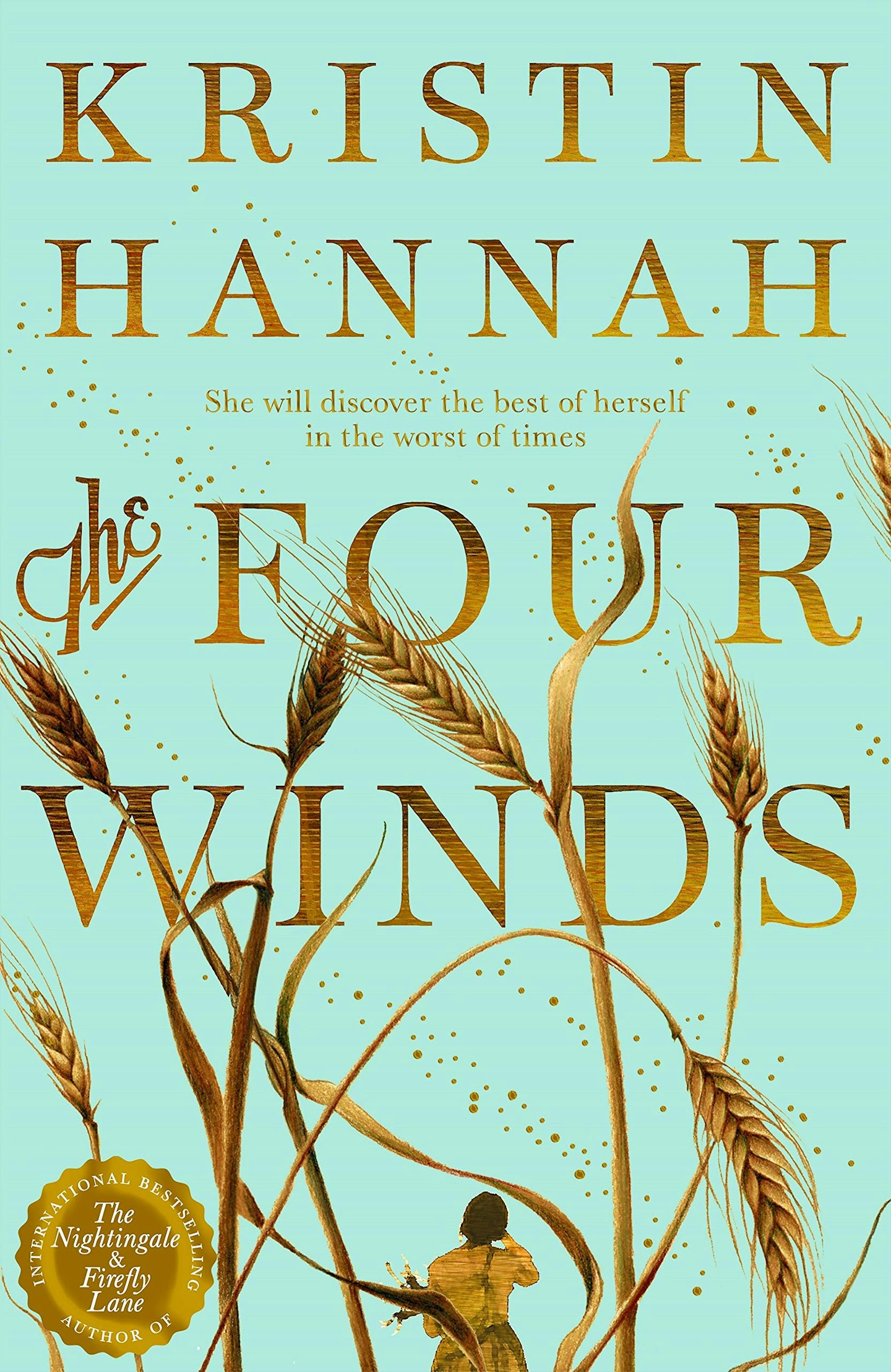 88 of 89
The Four Winds by Kristin Hannah
Texas 1934, Elsa must choose to fight for the land she loves or take her beloved children to California in search of a better life after her world shatters around her. From the overriding love of a mother for her child, the value of female friendship and the ability to love again – against all odds, Elsa's incredible journey is a story of survival, hope and what we do for the ones we love.